How to boost sales?
If sales boost is your goal, try this checklist to see what could help you gain more!
1. Run promo campaigns
Promo campaigns are effective in creating more sales in a short time. Customers are motivated to make quicker decisions and buy more than what they intend to.
Special Promotions can be a good start for you, where you can create offers of different product types for multiple customer groups, based on order value, status and history.
2. Recommend related products
Product recommendations are used as a way to generate demands when customers at first did not think of the option. This is a common method applied by e-commerce companies to expand customers' shopping carts.
Useful tools can be named such as Automatic Related Products, Frequently Bought Together. They can suggest the most related items or perfect combinations based on set rules and customers' past behaviours.
3. Encourage repeat purchases
Persuading your current customers to come back and buy more is easier than acquiring new shoppers. You already have their contact information, which can make communication much more efficient.
Right after their purchases, your site can display a Thank You Page with exclusive discounts to trigger their upcoming visits. Besides, you can send them Follow Up Emails to let them know about the latest deals and other promotions. Launching a Loyalty Program is also applicable, because they tend to come back if they can gain from the Reward Points systems.
4. Show them the urge
If they feel like there is still time and chance, they are not going to react instantly. Online stores need to show their potential buyers what they are losing if they do not decide right away.
First, show them that they have only limited time with Countdown Timer, and how popular those items are with Recent Sales Notifications. Then, you can use other promotion offers to pull the last string, such as Free Shipping Bar, by displaying the custom below-goal and above-goal messages.
5. Give free gifts
Pick a spending target and give customers who meet that demand some free gifts. It retains customers better and offers them reasons to purchase more.
Mageplaza Free Gifts allow you to automatically put gifts into customers' carts, or they can select the gifts they want manually.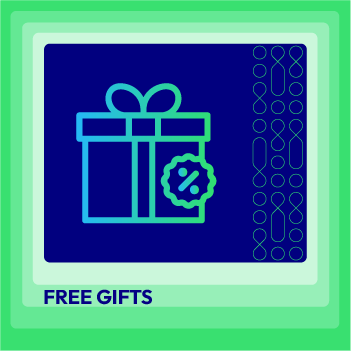 Retain customers and boost sales easily by offering free gifts
Check it out!
Read more
---
Back
Ask Mageplaza
---
Looking for more information?
boost-sales
sales
common
business