Magento 2


Migration

Service
It's high time to migrate from Magento 1 to Magento 2. Let's unlock the latest features and functionalities, while protecting your store from security breaches!
Talk to us now!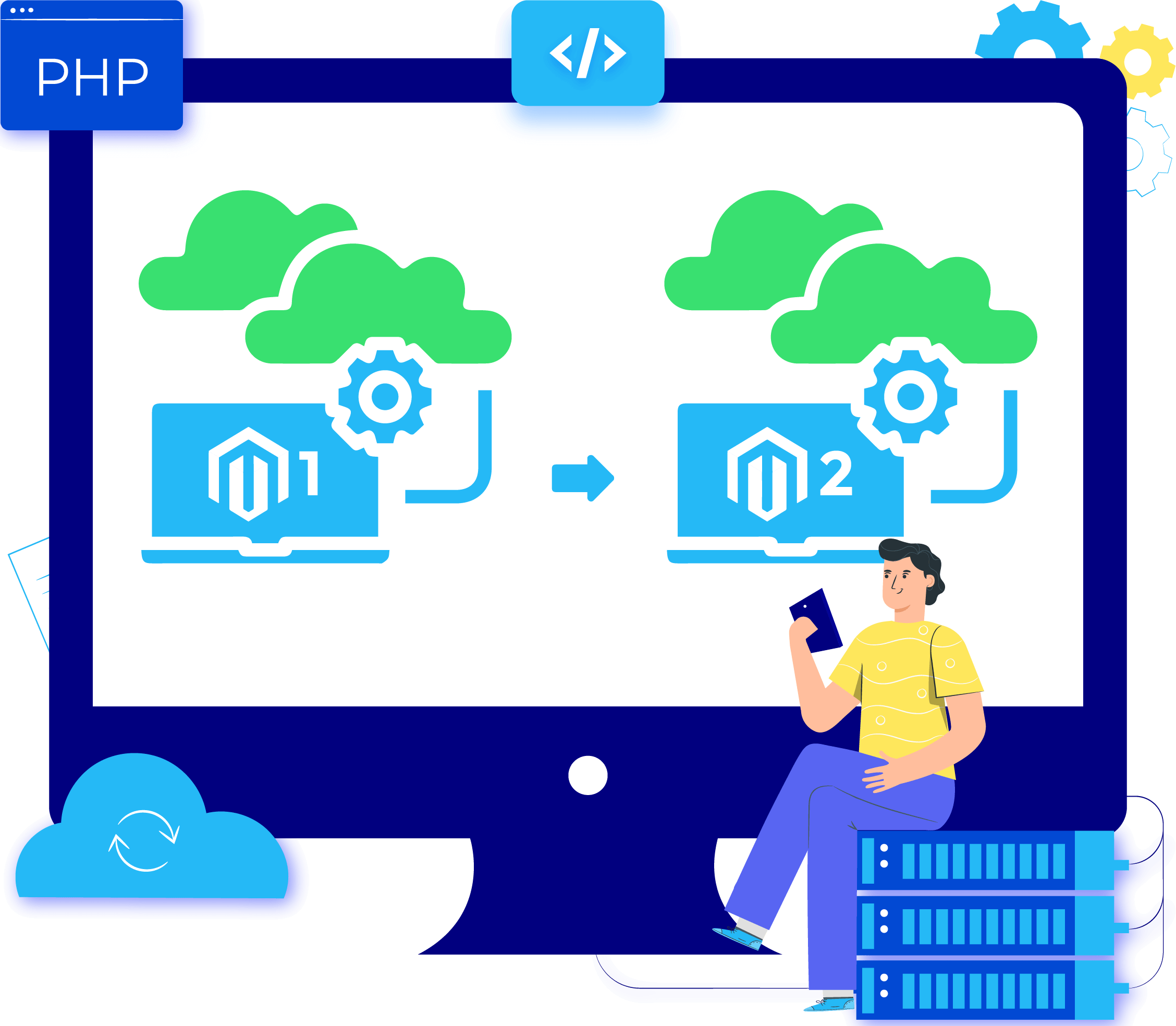 What is Magento 2 migration?
Magento 2 migration is the process of moving an existing Magento 1.x store to the newer platform, which is Magento 2.x.
The migration process involves transferring all the data and settings from the old store to the new one. It includes products, customer data, order history, and other data. It also involves migrating custom themes and extensions to ensure they're compatible with the new platform.
Magento 2 migration is a complicated process, requiring careful planning and execution. It's recommended that merchants work with experienced Magento agencies or developers to ensure a smooth migration.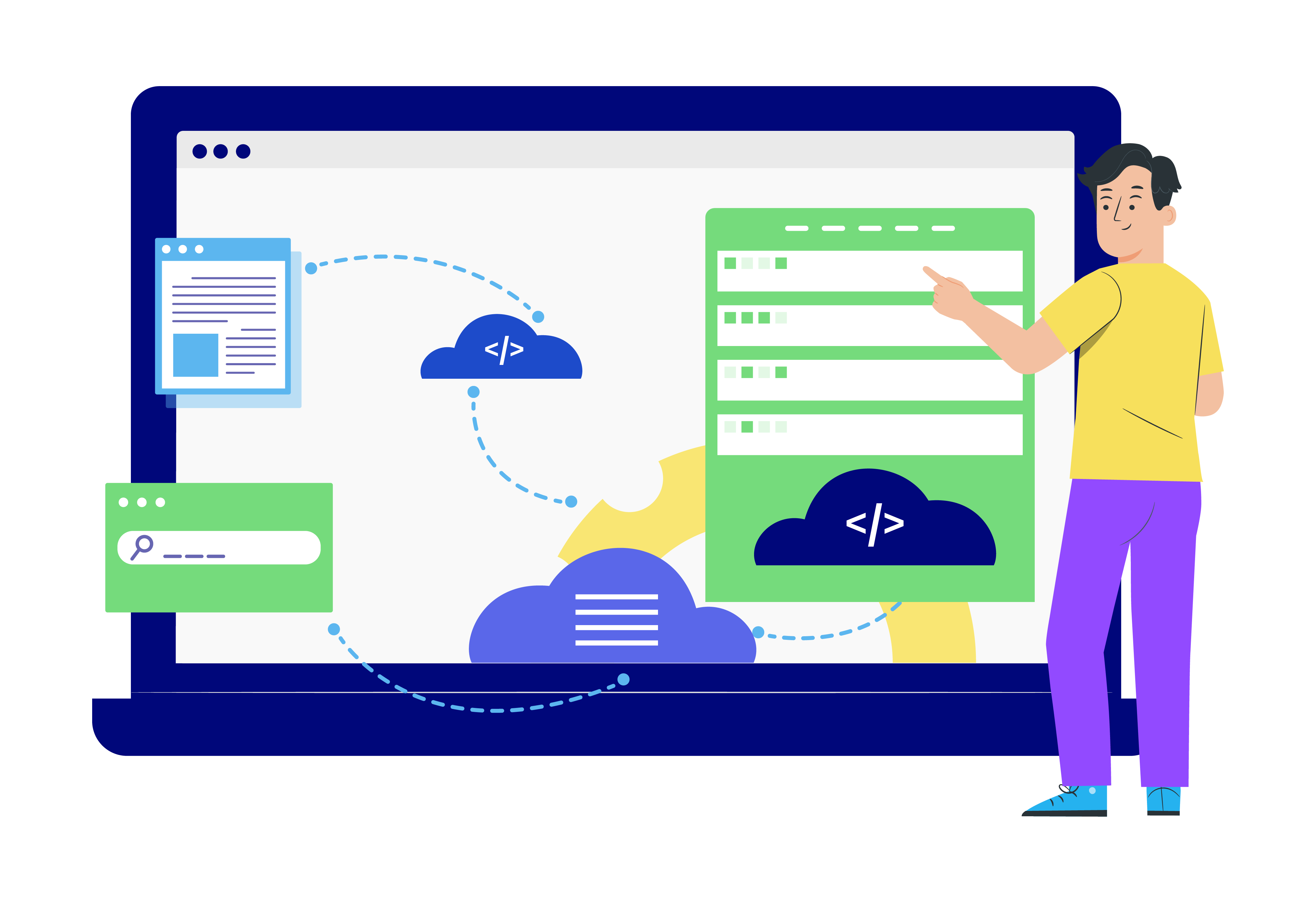 What is Magento 2 migration service?
Magento 2 migration service is a professional service offered by Magento agencies or experts to help you move your existing Magento 1.x store to Magento 2.x.
Magento 2 migration services often include a comprehensive assessment of your current store to determine the scope and feasibility of the migration. They typically involve the following steps:
Plan your migration
Install Magento 2 on a staging site
Run the Magento 2 migration process
Test & fix any bugs
Launch Magento 2 on a live site
Magento 2 migration service requires a high level of expertise and experience, so it's essential to work with a reputable Magento agency or developer.
Magento 1 to Magento 2 migration journey
With Magento 1 no longer supported since 2020, merchants had to carefully plan and execute the migration to ensure the longevity and success of their online stores. In addition, if you're still using Magento 1, you'll face vulnerabilities in the extension base, security attacks, etc.
Magento 2 was launched in 2015 with significant improvements in terms of performance, security, and user experience. This marked a new era for Magento merchants, as they could benefit a lot from it.
Mageplaza understands the challenges and complexities of Magento 1 to Magento 2 migration. With the latest tools and technologies, our certified developers run Magento 2 migration services smoothly and efficiently.
We also provide extensive testing, QA, and post-migration support to ensure that the new store is functioning properly and meets the client's requirements.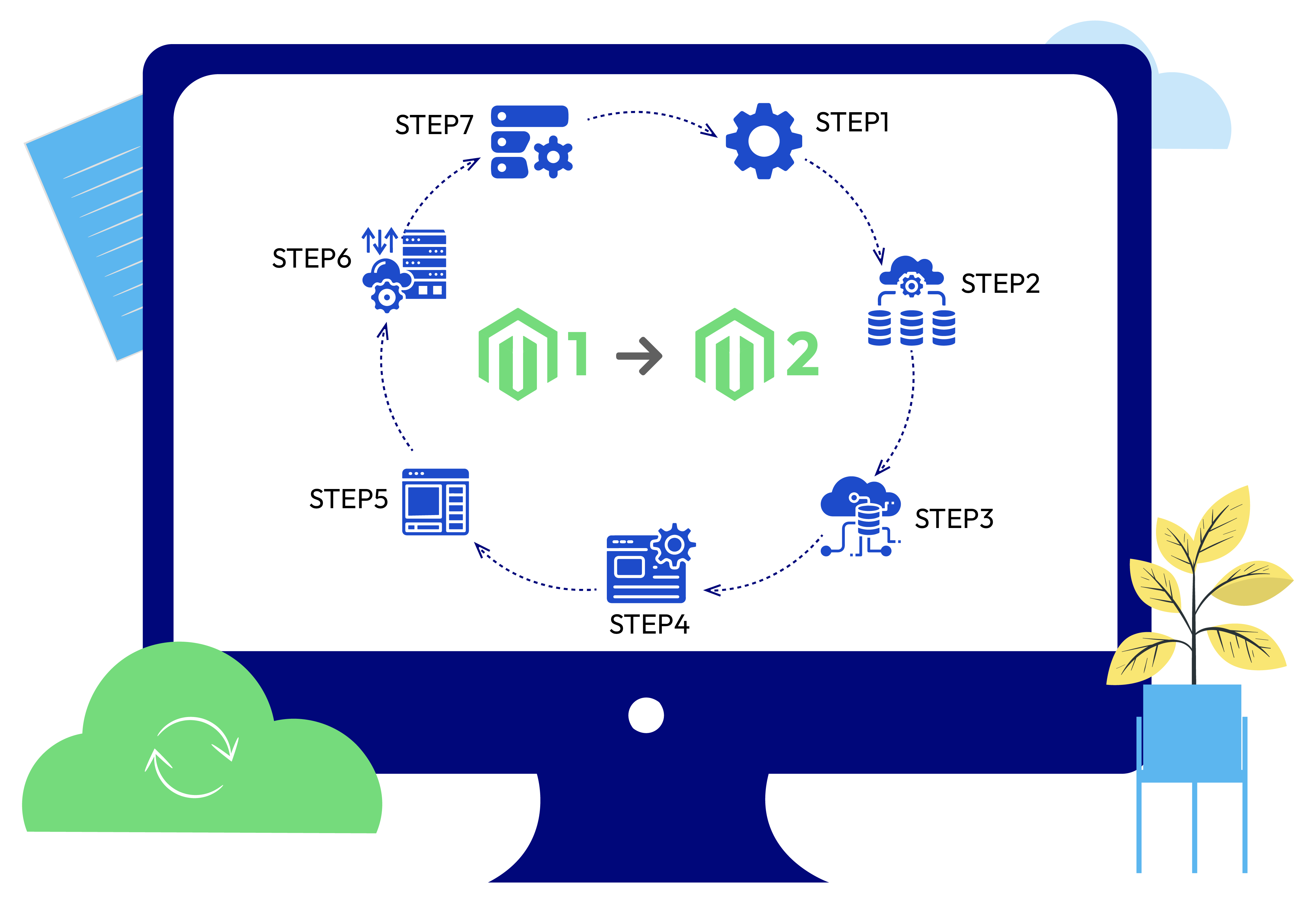 Why migrate your Magento 1 store to Magento 2?
Migration to Magento 2 is a complicated process that should be implemented carefully. However, it's worth it. Here are a few reasons why:
Improve performance & scalability
Magento 2's frontend performance is about 50% faster overall, with checkout being 38% faster. It's optimized for faster page load times, which can improve the user experience and increase conversions. It also has a more scalable architecture, which allows it to handle larger stores with ease.
Enhance admin interface
Magento 2 is many times more user-friendly for both techies and non-techies. Magento 2 includes a more intuitive and easy-to-use admin interface, which can make it easier to manage your store and reduce the learning curve for new users.
Upgrade security features
Magento 2 has strengthened its password management, two-factor verification, and backup plan, which can help protect your store from potential security threats. This is especially important for merchants who handle sensitive customer data, such as credit card information.
Get M2 guaranteed support & updates
Support for Magento 1 ended on June 30, 2020, which means no security or feature updates to it. Magento 2 is continually updated with new features, security patches, and bug fixes, which can help keep your store secure and up-to-date.
Minimize conflicts with extensions
Magento 2 has a much lower risk of incompatibility if you install several extensions from different vendors. Additionally, Magento 2 includes a comprehensive set of APIs that allow extensions to integrate more seamlessly with the platform.
Promote mobile-friendliness
Magento 1 doesn't function well on mobile devices, while Magento 2 places a premium on mobile commerce. With more and more customers shopping on mobile devices, having a mobile-friendly store can be a significant advantage.
What do statistics say about M2?
According to experts, Magento 2 can enable:
36%
faster customer checkout response times
39%
more orders per hour
51%
faster guest checkout response times
66%
faster add-to-cart times
How does the Magento migration service work?

Why choose Mageplaza for Magento 2 migration service?
Certified Magento developers
Get professional Magento migration service from certified developers, eliminating any chances of errors.
No data loss
Transferring your store data from the older version to the latest one is part and parcel of the service.
No downtime
During the Magento migration process, we ensure that you experience zero downtime, because we know time is money.
Customization
Mageplaza can provide customized migration solutions that are tailored to your specific needs and requirements.
Comprehensive testing
Your store is thoroughly tested before and after the migration (e.g.,functional testing, performance testing, and user testing).
Cost-effective plans
Our competitive pricing plans help ensure that your Magento 2 migration project is completed within budget.
100% security
You can always expect reliable Magento migration with the latest security patches installed.
Quick turnaround time
With a well-established methodology, we promise to migrate in the shortest possible time and save your budget.
Dedicated support
We give 60-day support after our Magento migration service. We want to make sure that you're totally satisfied with the results.
How long does it take to migrate to Magento 2?
It often takes 5-10 weeks to migrate from Magento 1 to Magento 2.
For smaller stores with simple configurations and minimal customization, the Magento 2 migration process can be completed in a few days or weeks. However, for larger stores with complicated configurations and extensive customizations, the process can take several weeks or months to complete.
To get a more accurate estimate of the time it'll take to migrate to Magento 2, it's best to consult with our experienced Magento developers. They can assess the scope of the project and provide a more precise estimate based on your specific requirements.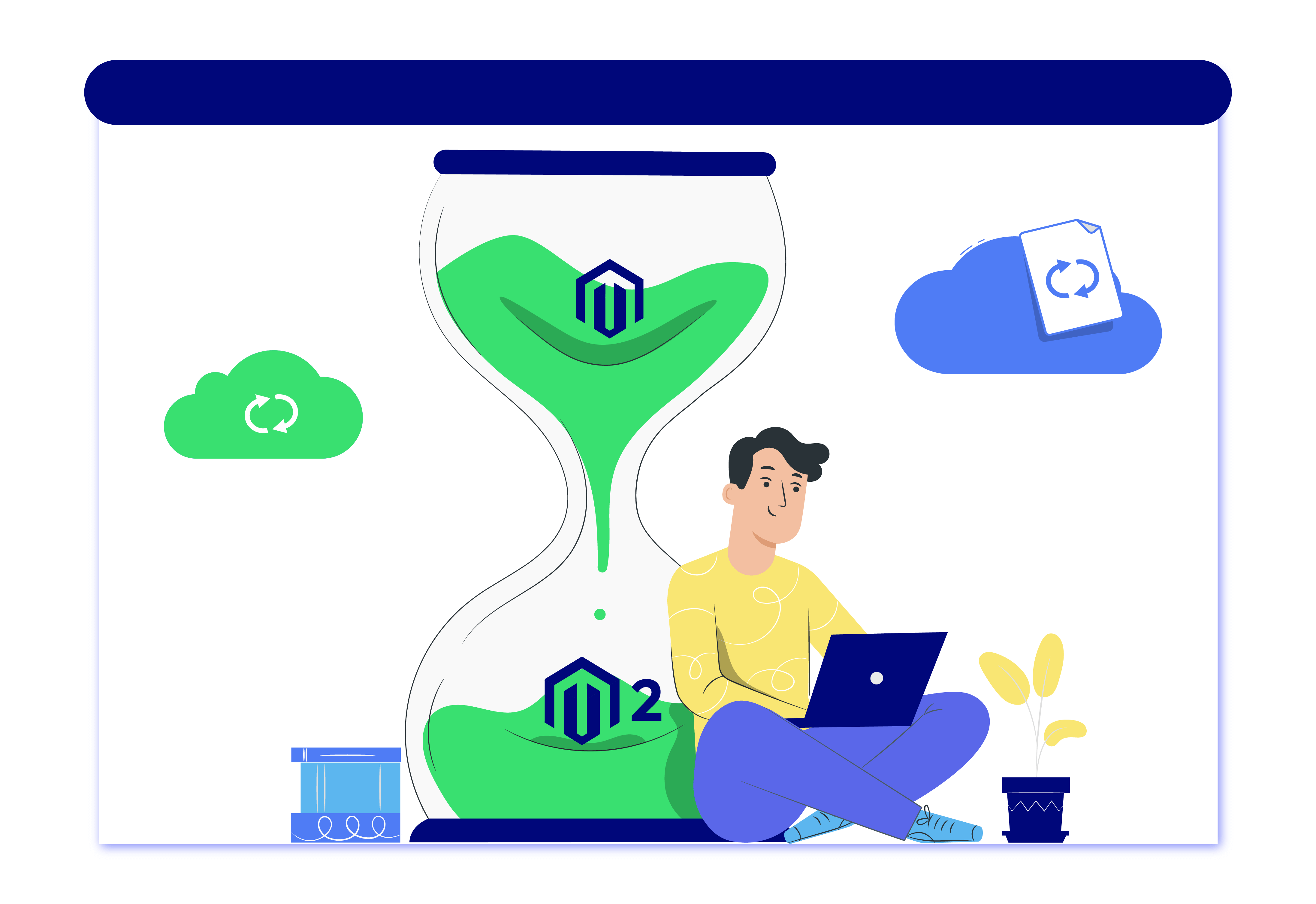 Our store structure is quite complicated, so I required help from experts to migrate to Magento 2. The Mageplaza team didn't disappoint us, they even exceeded our expectations. Thanks a lot!
My average order value has increased by 26% since I used the Mageplaza migration service. Their developers made the task easy, errorless, and effective.
Big thanks to the Mageplaza team. I asked for support many times but they provided it without hesitation. Awesome!
Leave a Message
Make a move to Magento 2
Fill out the form below, and we'll get back to you soon. Let our Magento certified experts help you! Contact us now!
Frequently asked questions (FAQs)
Magento 2 is much better than Magento 1 in aspects like performance, admin interface, security, support, and more. Besides, modern customers demand advanced features for customer experience, payments, and delivery. These are possible only with Magento 2. That's why you need to migrate to the latest Magento version.
Support for Magento 1 ended on June 30. If you don't migrate to Magento 2 now, your site is vulnerable to data breaches, spam attacks, and it affects your site performance as well. Plus, you're no longer eligible for PCI Compliance, which is a must for most payment services. With more and more businesses adopting Magento 2 technology, you won't get the required support for your Magento 1 store.
You'll ensure a much higher quality of the data transfer and optimization to M2 surroundings
You'll get peace of mind because the whole dedicated team will help you complete the task
You'll decrease some risks that may occur as a result of the human factor
It depends on the unique requirements of your migration project. We suggest you call us or book a free consultation, and our specialists will get back to you soon.
We can ensure that your SEO rankings remain unaffected with proper SEO-specific precautions. Before migrating, we'll inspect your SEO section, wherein we understand the current state, plan, and executive to sustain your ratings.
No. Your site performance won't get affected. As a matter of fact, the performance should improve due to an improved M2 platform.
Yes. Some will be taken care of when you migrate the individual extension from M1 to M2, assuming version 2.0 for the same extension is available. If you replace the old extension with a new one or plan to use a built-in Magento 2.0 feature instead, it might require some manual effort. Either way, it's possible to migrate.
We'll study each integration and see how it'll perform on Magento 2. Each integration will go through rigorous testing to ensure they're good for go-live.