E-commerce Tips to Boost Sales - Sales Pack for Magento 2 stores
The Most Popular Extension Builder for

Magento 2
With a big catalog of 224+ extensions for your online store
If you want to make money online (MMO), it is a great choice to start building a website on Magento 2 platform - an easy and supportive way to go.
But you want to maintain and nurture your business, building a website is not enough. You need to use suitable strategies and tactics to generate your sales over time.
In this blog, we are going to give you the best tips and tricks to boost your sales significantly. Also, in the next part, you are introduced to the Sales Booster Package, which includes the most essential functions for a Magento website to rocket your sales.
Let's get started with the practical tips right now!
Main Contents
5 Tips to boost sales
1. Optimize loading speed of your site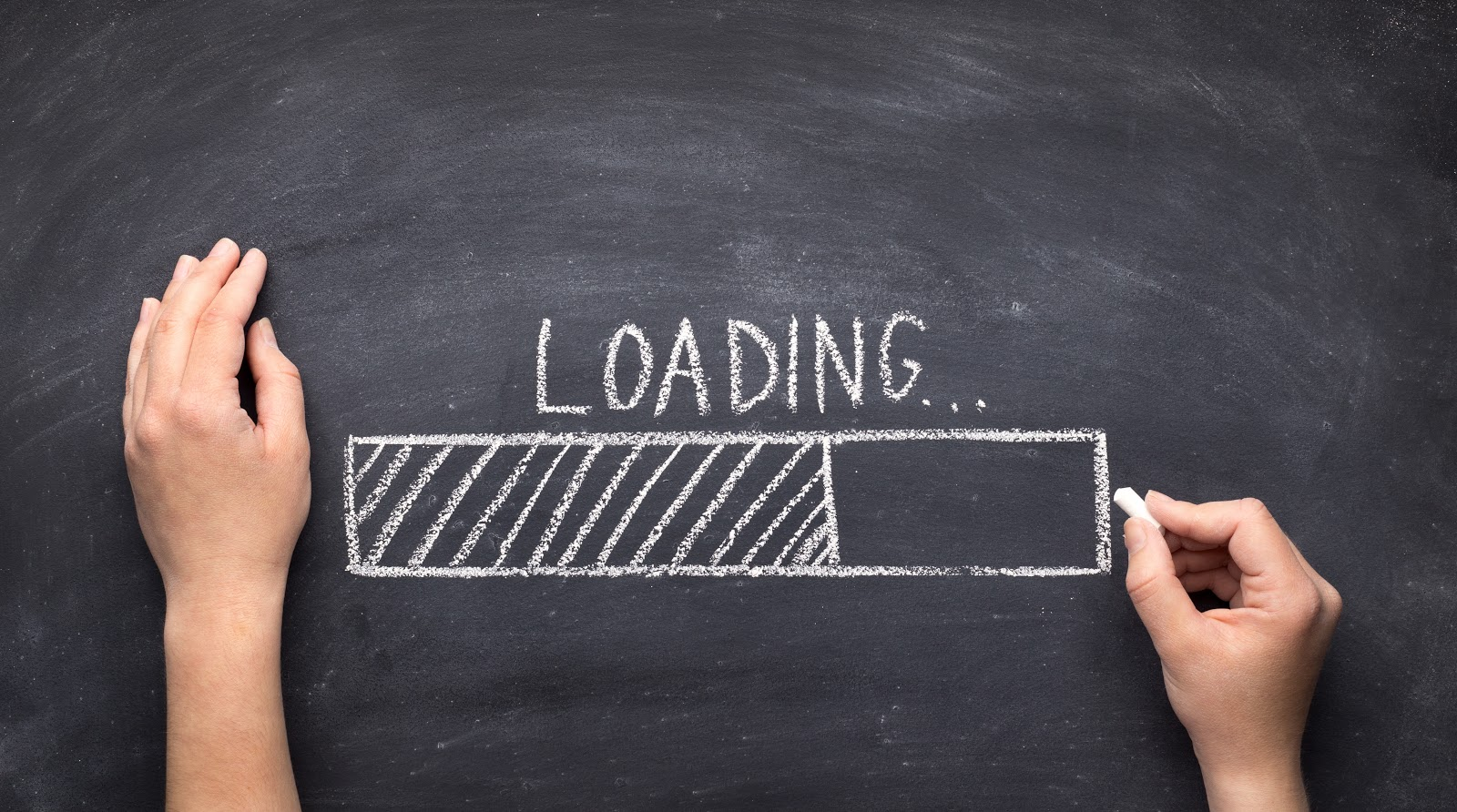 There is no doubt why we put SPEED at the top of the list. Time for us is precise, especially for our beloved customers. They can easily switch to another brand just because your website is too slow for loading any click. So do you know why speed is far more critical than other factors?
Let me give you some researched numbers for better illustration. For every second delay on website loading time , the results yielded are:
11% fewer page views
16% decrease in customer satisfaction
7% loss in conversions
Optimize the loading speed of your Magento 2 website is clearly one of the keys to your success. So let's see what we have for you as recommendations!
Using AJAX loading technology at every page which needs to be reloaded on your website is the first suggestion. This tool dramatically contributes to the high speed of your store performance. You can apply it on the product page, category page, search engine, and surely shopping cart site. Instead of waiting for a few seconds, customers now even cannot see that the page is reloaded, meaning that it takes nearly no second to show the new interface. Really impressive, right?
Making your checkout page simpler is the second important thing you must do.
Do not let customers abandon your cart right at the checkout process. Why? That's exactly the last step to convert your sales. You are almost done! Hence, you need to focus on an optimized checkout page seriously. Here we make the best practical tips for your reference:
Minimize the form fields that your potential customers need to fill in
Allow guest checkout
Log in via social media account to check out: Facebook, Google, Twitter, Instagram, etc.
Enter address once only
Avoid loading to another page
All of this helps to reduce friction and therefore makes the job of going through the checkout process easier, and less tiresome.
For further tips, you can also refer to this guide to learn how to reduce loading speed on Magento stores.
2. Combine Cross-sell and Up-sell alternatively
Not everyone accessing your shop will know exactly what they are looking for. Suggesting them some related products and bundles will be the best practical way to offer them what they truly want. Or even, actively create their need at the moment they are on your site.

Cross-sell products can be classified into the following types:
Products that often bought together, like a combo of laptop, mouse, handbag. (as the following product)

Products in the same category. For example: Whenever you click to a women tee, you can be suggested with other tees coming from different brands with various styles and colors.

Products have been bought/viewed by others (basing on real sales data). These related products showing enhance customers' trust and confidence in their choice in your stores.
Talking about up-sell, actually, it is when you try to convince your customers who are going to buy standard or basic products changing their minds to buy 'upgraded,' or 'customized' versions of those products.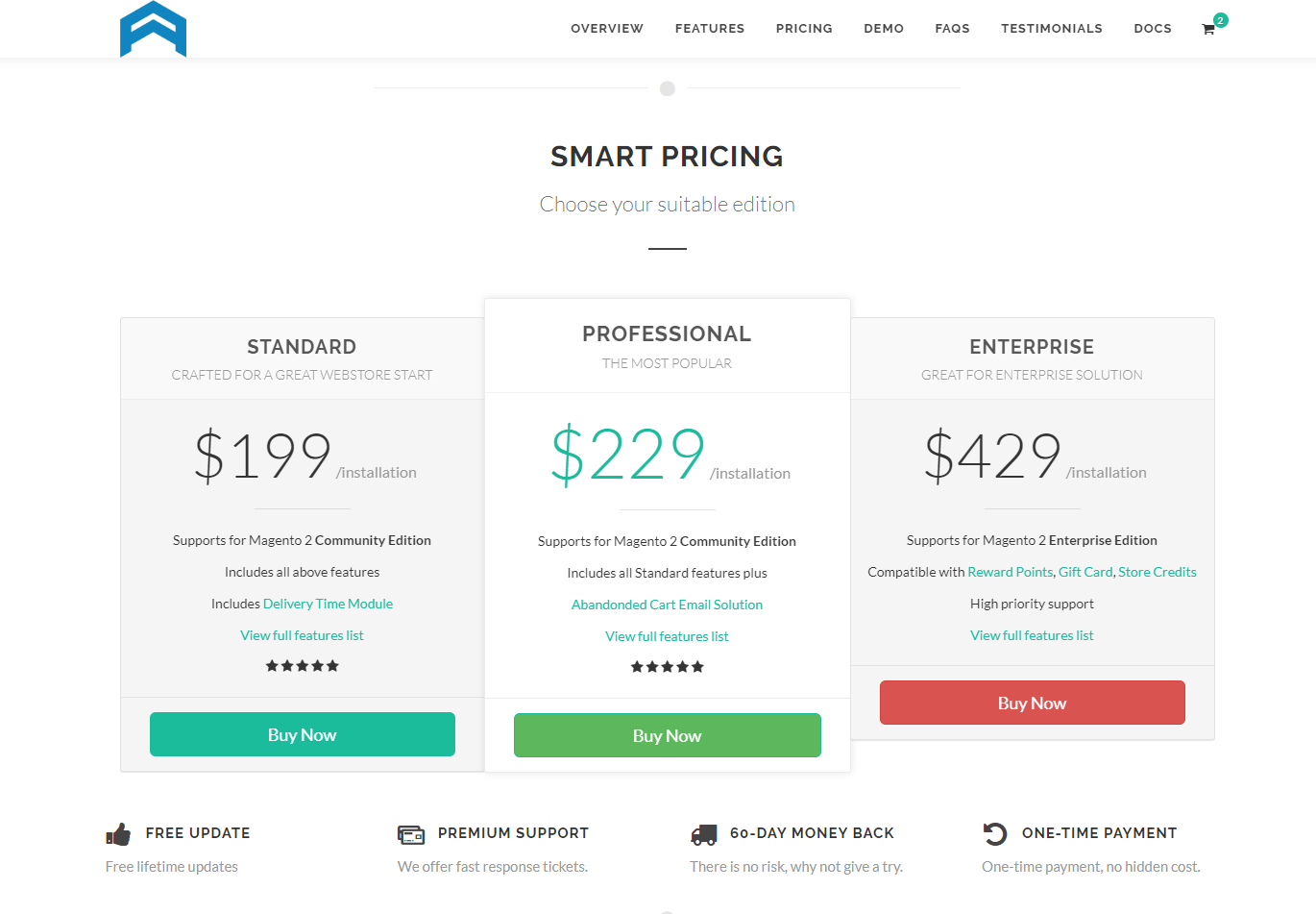 Drive people buying the higher package by a discount or appealing features such as priority support from your website, free shipping, free installation service, and so on.
See more tips to up-sell and cross-sell effectively for your Magento stores.
3. Utilize the fear of missing out (FOMO)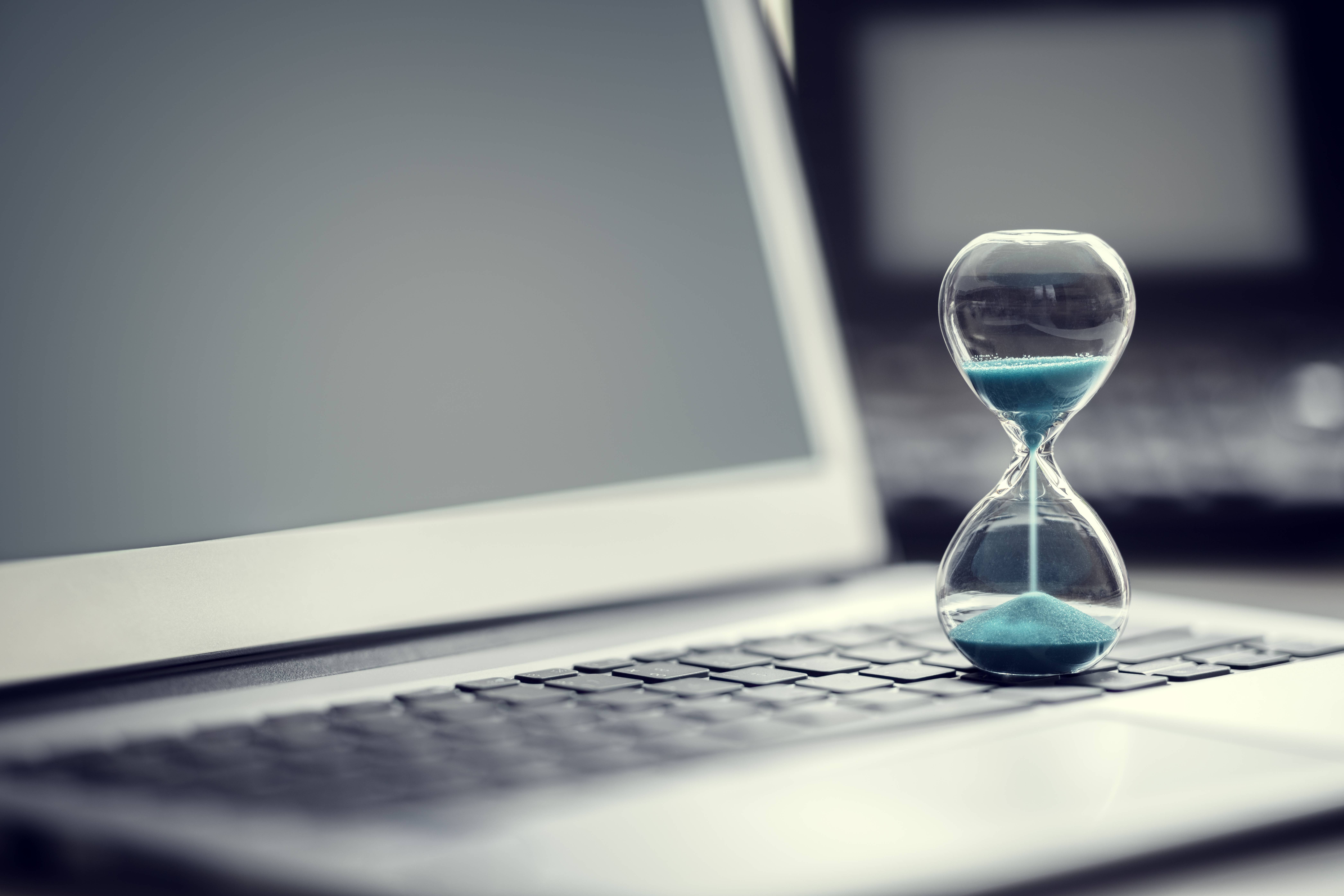 Creating urgency and scarcity makes customers act fast and more decisive than ever. You can do that by:
Telling customers how many items left in stock (should be a few)
Put a countdown timer for special deals on your sites
Label the "sold out" or "limited version" can also be one trick to gain customer attention to certain products.
The fear of missing out on the interested product often results in impulse buying. They won't hesitate to place an order for limited items and subscribe for in-stock for sold out stuff.
Yet you should not take it too often on your website. Customers also are wiser over time of observation. If they see that all are your tricks, they won't come back to you.
4. Show top sellers and hot deals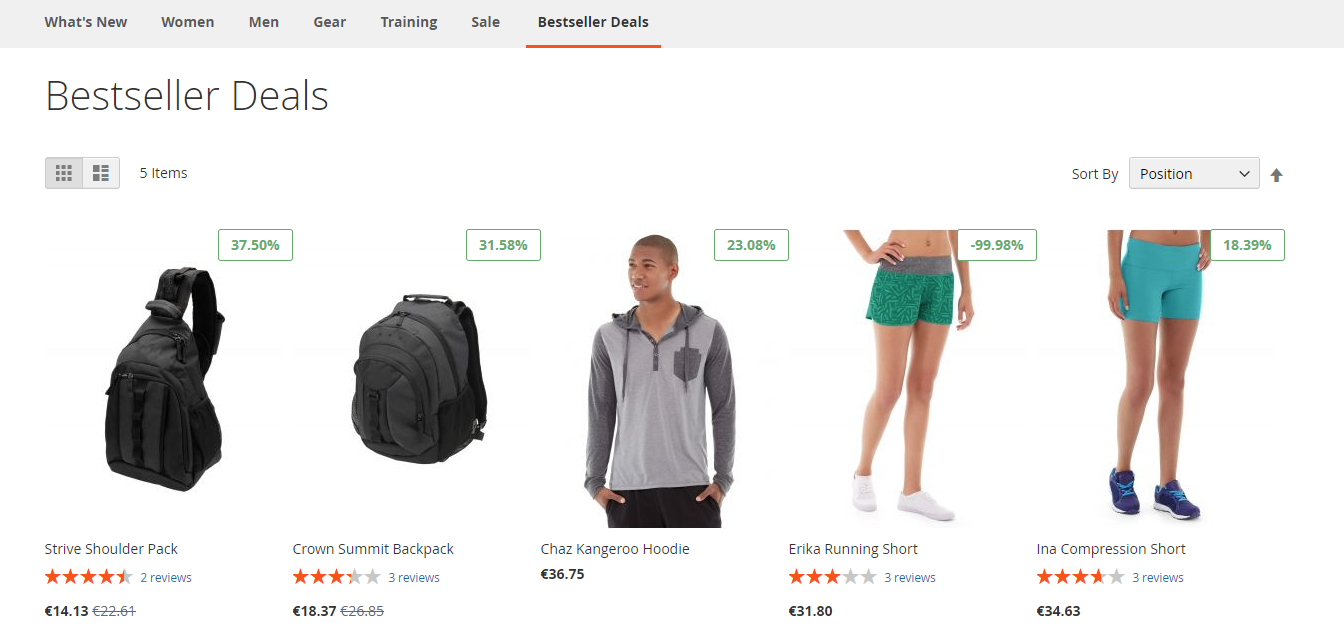 I love a website with "Best-sellers" category. As a fan of online shopping, I usually filter the products of a new brand that I have a chance to look for, using "top-sellers" or "hot-deals" options. This helps me update the trend of other shoppers and also, I can be navigated to the top good products which have been filtered by the previous buyers.
Show them what people are buying the most. In other words, I call this way is giving your customers some direction. Especially when your website sells a large number of product categories and types, new customers will really need this feature.
5. Offer small bonus but huge effect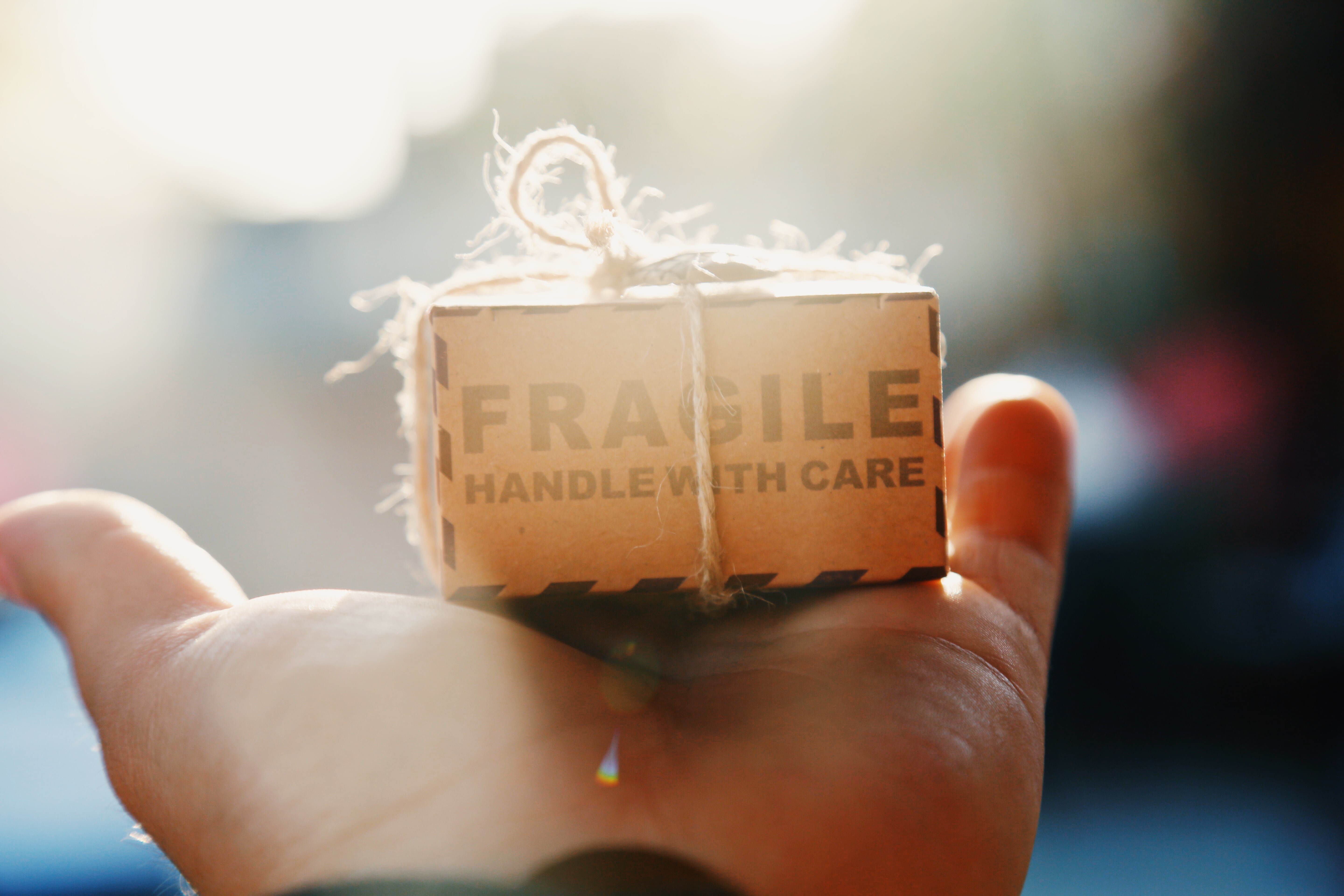 Who do not like discounts and rewards when purchasing something? Being a fan of online shopping, I feel excited and attractive with Free Shipping. Even it is for food, clothing or electronics devices and so on, we always love free delivery to our homes. Moreover, a number of abandoned carts derived from Shipping cost showing at checkout page which make huge loss for online shops.
But you know, if they love free shipping, you can always offer them yet keep your profit unchanged. For example, admin can move the shipping cost to the price value of items, which will change product' s price a little bit but keep rezo shipping hence attractive customers profoundly.
Sales Booster Package - Highlight features
Thank you for keeping your reading! I know that you are wondering who is most suitable for the following Sales Booster Package that I am goinh yo introduce?
I can say it is for any Magento 2 website who are striving every day to find the way to hike up your revenues.
Mageplaza Sales Booster Package provides you supportive solutions in combo with very good price, including:
One Step Checkout extension
Free Shipping Bar
Automatic Related Products
Frequently Bought Together
Who Bought This Also Bought
Who Viewed This Also Viewed
Custom Stock Status
Let's see more detailed features of each extension below!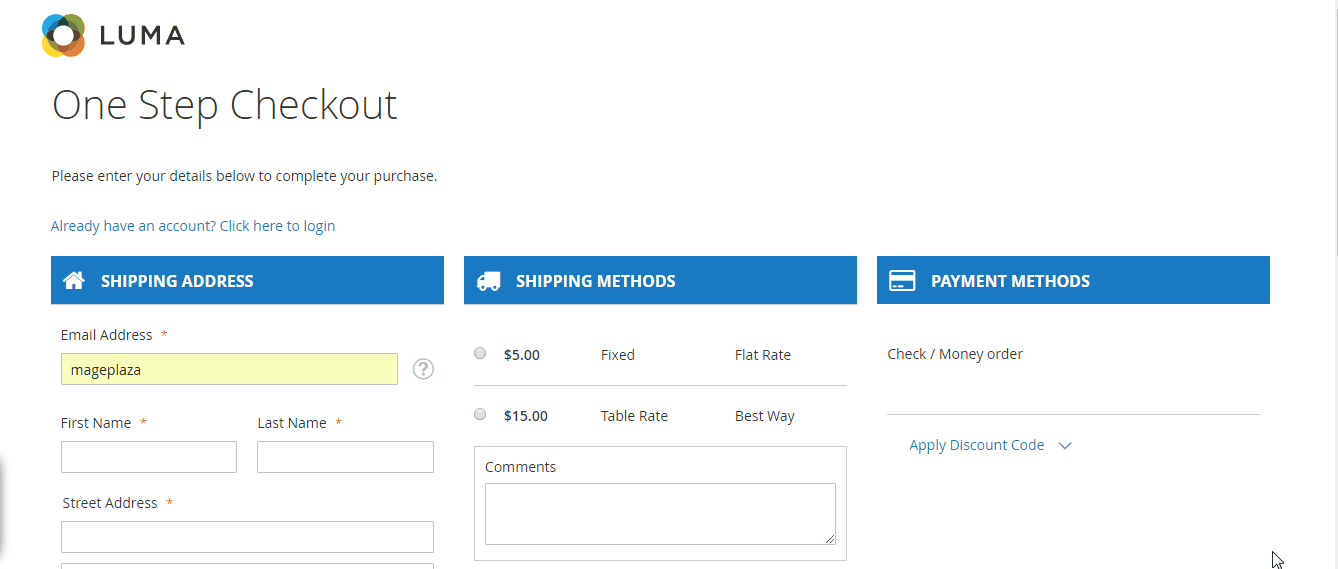 To simplify the checkout process, One Step Checkout module gathers all complicated default steps to display on one page only.
In order to simplify checkout process, One Step Checkout extension combines all complicated steps to one page only. Customer can checkout and pay quickly for their order by amazing functions:
Support all common payment methods and shipping methods
Compatible fully with the 3rd-party modules
Support Gift Wrap, Gift Message
Allow leaving comments and setting delivery time
Customizable checkout fields
4 essential types of Related Product Block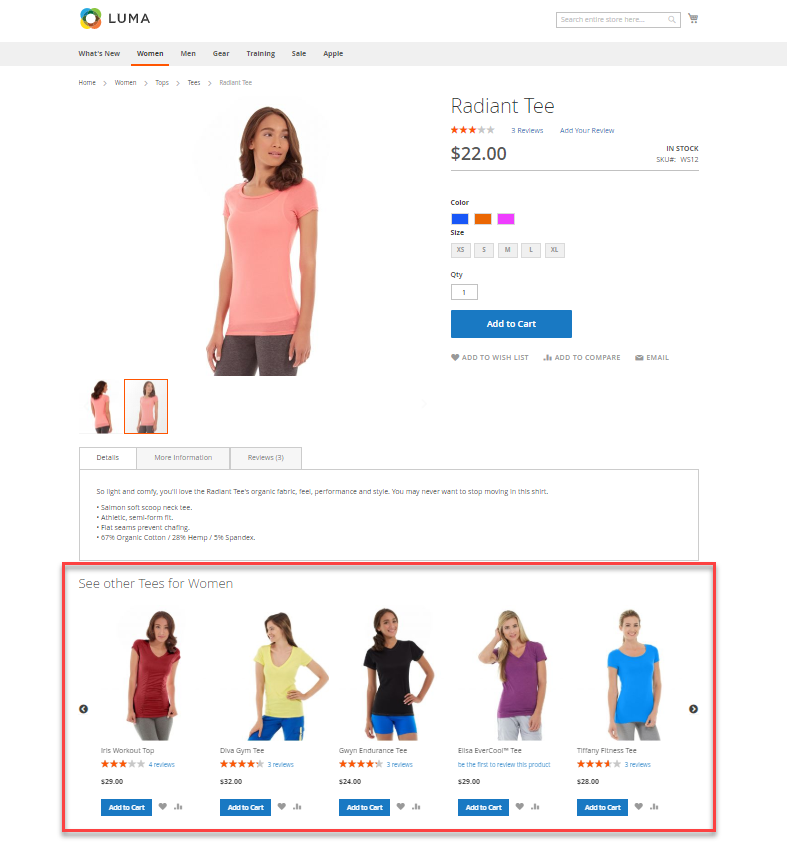 This is a powerful extension as it enables stores to create various block kinds of related products in order to up-sell and cross-sell alternatively. Here are the main functions of this Mageplaza bestseller extension:
Apply catalog rules on the product page, category page, and shopping cart page.
Support all needed blocks: Cross-sell, Up-sell, Daily deals, new products, featured products, random products, bestsellers blocks
Premade and customizable rules at backend
Allow assessing performance of rules with A/B testing support
Support regular data report
Display blocks in roughly 30 positions or even in custom locations
Support Ajax loading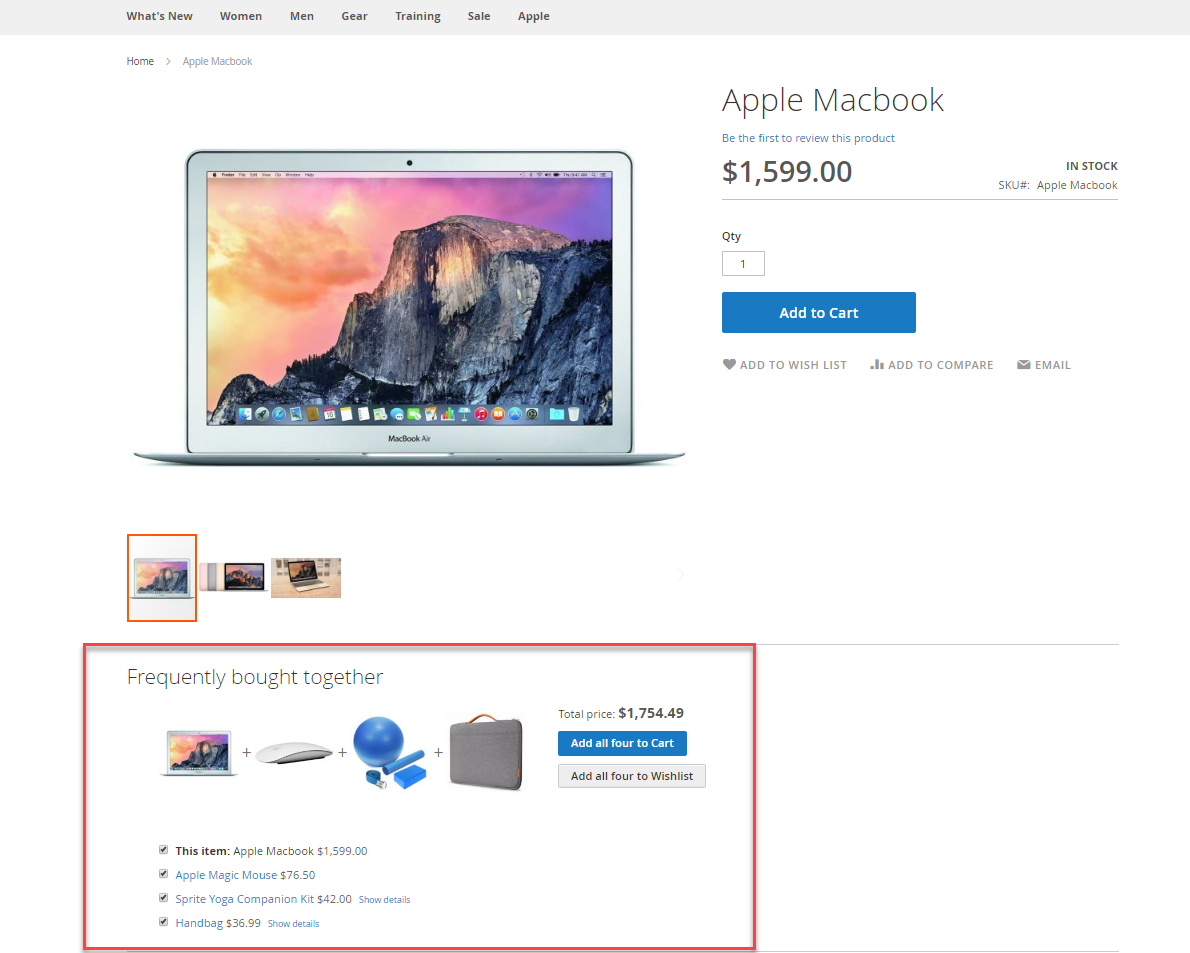 This add-on runs based on the list of related products generated in the backend. The extension enables showing one or a combo of items which are often bought with the initial product. Store owners can absolutely upsell for your stores with this module.
Some highlight features:
Show native related products on the product page
Allow shoppers to select or deselect related items
Be able to adjust related products' attributes: Price, Color, Size, etc.
Can add products to cart or wishlist
Show individual item price and total combo price
Responsive design on all devices

Who Bought This Item Also Bought extension works base on the order history of stores. It allows applying the order status(es) on your site to select related products and display them accordingly automatically. Hence, the more buying history is recorded and the more plentiful the purchased items are, the better results for suggested products will be presented.
You can find it highlight features below:
Auto display related products based on order hítory
Show blocks on the Product Page, Category Page and Cart Page
Customizable layout of blocks
Show other information with suggested products
Compatible with Mageplaza GDPR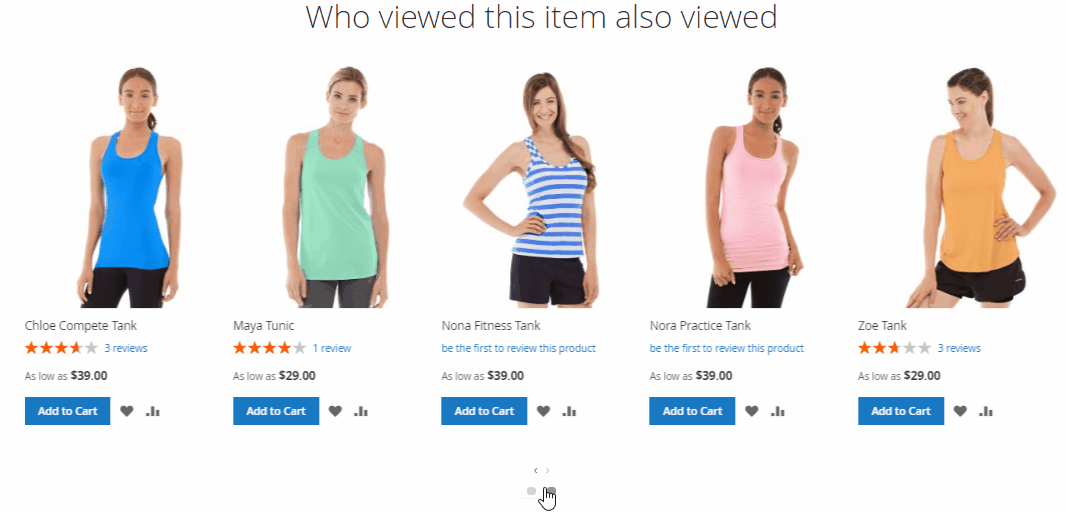 This is a useful tool by Mageplaza, which allows suggesting a number of products which are viewed by other customers in a specific time period to the current viewer. This is an effective tool for online stores to introduce cross-sell or up-sell products as well.
Apply for various product types and categories
Allow showing on multiple positions
Display in Slider or Grid table
Support Filter View
Allow adding to Cart/Wishlist/Compare also-viewed products
Set the date to collect results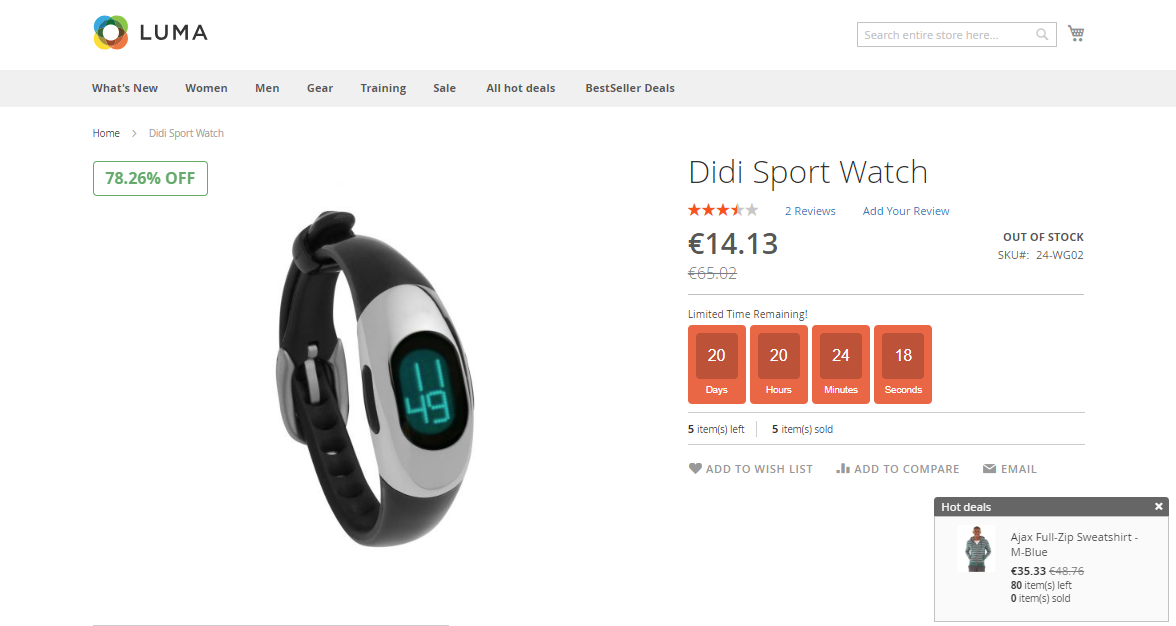 Creating urgency becomes easier with a Countdown Timer on your product page. This extension supports two types of clock: Before Start and Time Remaining.
If Before Start Countdown is activated right before your sales program starting, the Remaining Countdown Timer is used to notify customer how much time they have left to join in your deals before it ends.
Here are typical features of the module:
Show countdown timers by rules
Support 5 premade and customizable templates
Set countdown timer running schedule
Allow putting timer at any place using widget and snippet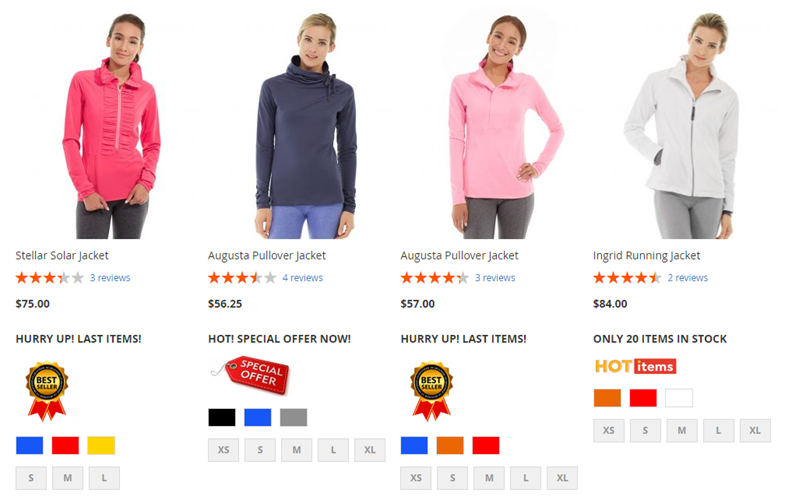 Mageplaza Custom Stock Status extension enables Magento stores to add any stock status to whichever products you have. It is an effective solution to provide customers with more details about product availability, while it helps stores increase sales relatively with attractive stock status labels.
Outstanding features are:
Generate unlimited stock status
Auto apply stock status label
Support all product types
Show stock status on various positions
Assign stock labels with appealing images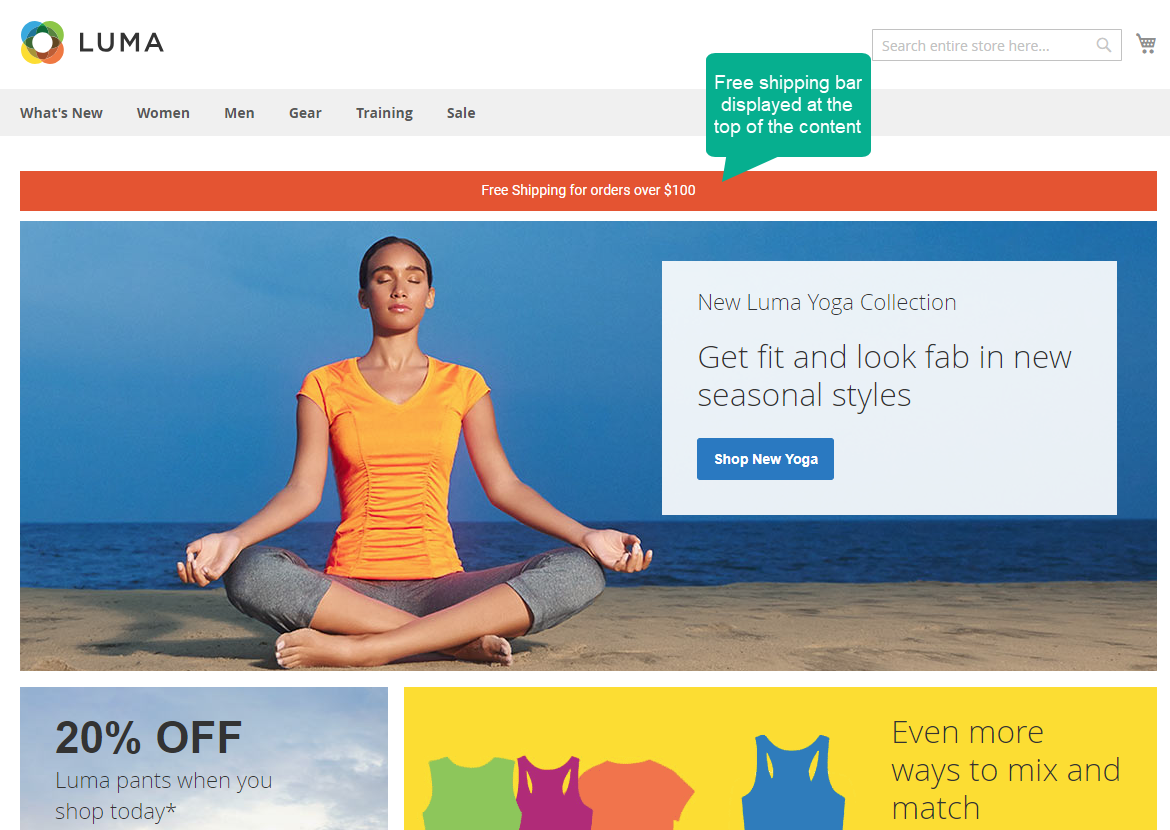 With Free Shipping Bar module, a reminder is displayed at a certain position like homepage to motivate them to add more items to their cart. By this, e-stores can drive their customers to check out with a bigger shopping cart. As a result, conversion rates and sales will increase significantly.
Display messages to remind free shipping offer
Display an appropriate message based on cart total
Flexible design
Easy to customize messages
Wrap things up
If you are setting up your stores, you properly need to note down those tactics that will help you generate sales profoundly.
Whether you decide to implement the one step checkout to optimize checkout experience or you want to take advantage of cross-sell and up-sell products, the core success is understanding your target customers and convince them with your brand value and benefits. In order to convince customers to buy, marketing tips are absolutely important to an online store, along with the sales-boosting methods.
You can learn more about how to build your marketing strategies for driving traffic and conversion via our next blog.

Sam is the CEO and Founder of Mageplaza, pursuing a simple and healthy lifestyle. He is a friend, a husband, and a father to two children. As a trainer and an aspiring influencer, he is also a big fan of sports and travel. Sam is exceptionally knowledgeable about e-commerce, especially Magento and Shopify, with 10 years of experience in the field.
Website Support
& Maintenance Services
Make sure your store is not only in good shape but also thriving with a professional team yet at an affordable price.
Get Started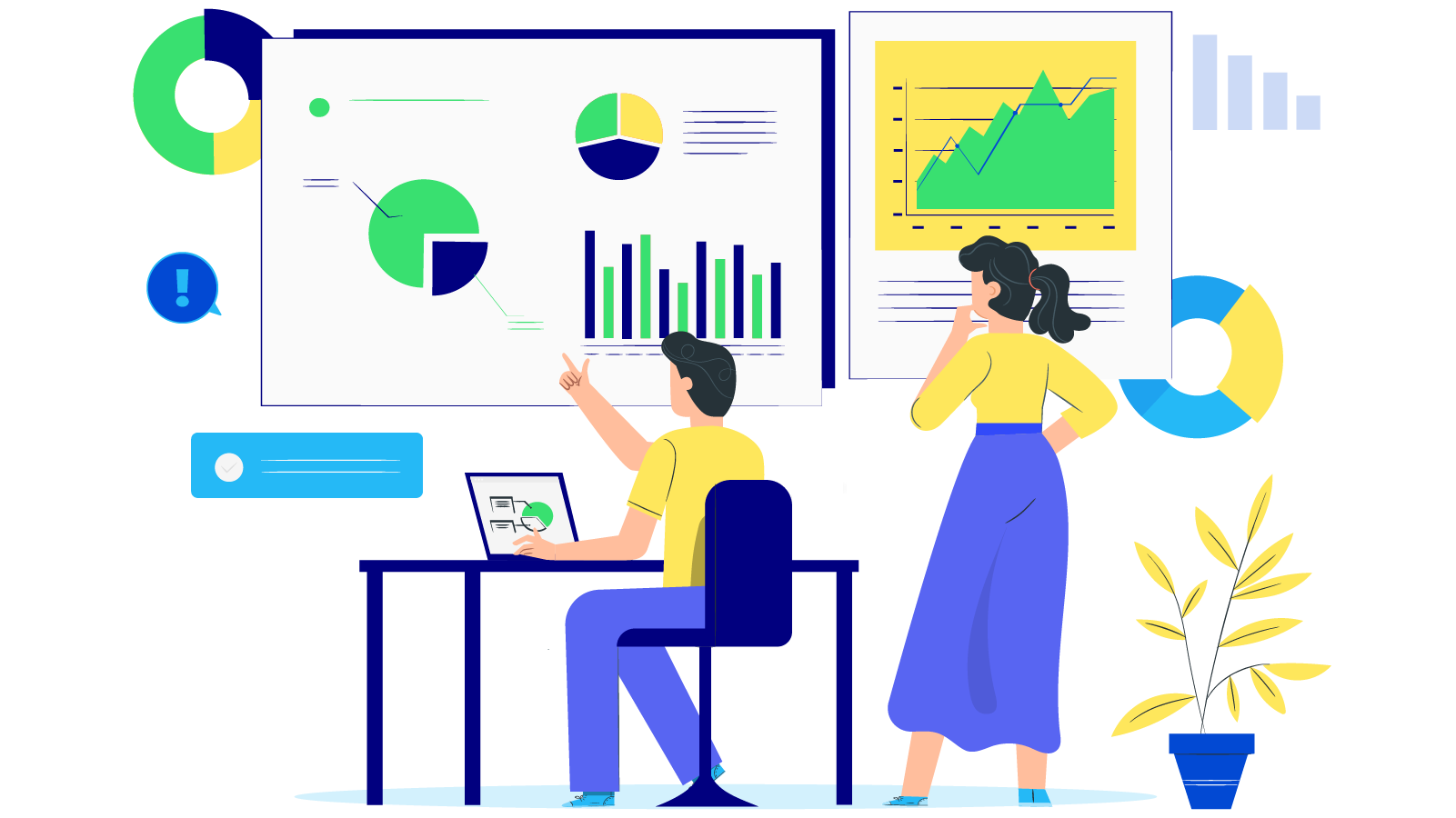 New Posts



Subscribe
Stay in the know
Get special offers on the latest news from Mageplaza.
Earn $10 in reward now!