No more checkout complexity
Magento 2 One Step Checkout - the best solution for your store!
Short Overview
Magento 2 One Step Checkout extension by Mageplaza helps reduce the abandonment rate as well as increase the conversion rate dramatically. Ignore the back and forth that are the redundant motions when standing on your site.
Optimized Checkout page
Supports nearly 100% Payment, Shipping methods
Compatible out-of-the-box with the 3rd-party modules
Allows/Supports Gift Wrap, Gift Message
Allows/supports leaving comments and setting delivery time
100% Open Source & Customizable
Supports Responsive & Retina Devices
Easy to install and customize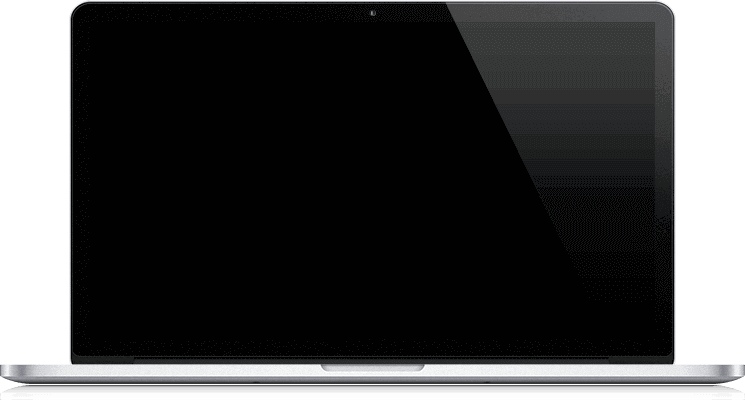 ↑%
Increase conversion rate
↓%
Decrease abandonment cart
Features Overview
Some of the Features that are gonna blow your mind off
Optimized Checkout Page
Instead of taking two steps spreading along the pages, which makes it hard to follow in Magento 2 default, One Step Checkout gathers all required checkout fields in one beautiful noticeable page only.
Google Address Suggestion
Google Maps Suggestion Integration is configured to show all relevant suggestions with full of address information based on the entered characters earlier.
Payment methods
Nearly 100% payment methods are compatible with the one page checkout: Stripe, Credit Card, Paypal, Paypal Pro, SagePay (Pro), Braintree, Skrill, Authorize.net (3D Secure), Bitcoin, 2Checkout, OnePay and others
Abandonded cart recovery
Automatically sending emails to customers to remind them about their abandoned carts and offer them a discount.
Delivery time
The smart calendar field not only allows the customer to note their favored time to receive the items but also helps to build a better management system.
Gift wrap
Your customers want to send their friends pretty wrapped presents? Help them complete the order with gift wrap option.
Easy to customize
The store owner is authorized to change the specific appearance from the admin configuration like displaying color, checkout layout, fields without editing any code.
Compatibility
One Step Checkout is well compatible out-of-box with nearly 100% of the third extensions such as shipping/ payment providers or loyalty extensions or credit module, etc.
Terms and Conditions
Terms and Conditions are shown in popover box before placing an order without opening a new tab or redirecting page. The store admin can set Terms and Conditions box to be auto-marked or checked manually by customers.
Pricing Details
Our All inclusive Pricing Plan that covers you well
Why choose Mageplaza?
Risk-free 30-day Money Back
Lifetime Free Update
12-month Support
One-time payment, no hidden cost
Professional Installation Service
Well-documented
100% Open-source code
Optimized Workflow
Testimonials
"Mageplaza treat you as we would like to be treated"
"I extremely impressed with the auto-suggest address functionality by this checkout extension. It is a great feature. Love it so much!"

"Amazing module! It can fit very well with every device reaching to my shop.
High points for this."

"The Mageplaza team has even changed the order of elements and fix a Magento bug for me. We are very happy with this extension and the support."
Reviews
What our customers say
Mageplaza is my satisfaction
The Mageplaza support is so great and very fast. I am happy with the Mageplaza extensions
Friendly, helpful and fast support
Friendly, helpful and fast support - better goes it not!
THE BEST SUPPORT
I want to say the extension is beautiful -> the design and the support is most impressive. They offer their great help when you need it. I really wish I could buy all my extensions from Mageplaza. It is definitely beyond FIVE STAR support compared to any other vendors in the market.
Perfect as always
A very good plugin. It is bit slow but saves the customer a lot of time, I will give it 8 10 it is easy to install and customize however you want.,
Great work
Great work. Will look forward for future support from you as well.
Excellent support
Excellent support. My requests for few changes to suit website theme have been solved quickly.
Mardian was very attentive and efficient.
Thank you very much.
Thank you for support
Very thankful to get instant support from Mageplaza
Really helped me a lot
I was stuck and really got relieved after your help done. Thanks a lot.
Thanks a lot
I like your support process and quick response to customer keep the way you are working guys.
Great support
Fixed soms small issues on one step checkout. Great support. Thank you.
Thank you very much for the quick service
Bug quick fixed excellent support!
Big thanks for help
Helpful, fast and very nice to see the screen video. Thanks to Mardian!
Awesome Support
Awesome Support
Best support for this ticket
Best support for this ticket.
As always prompt help and development!
Mardian provided an excellent help and fast solution to the problem that we were seeing observing customer behavior at the checkout. Now after the initial email address is entered on the top of the checkout, if they scroll down and click to any other checkout field, users will be returned to the top of the page where they can Login Create account.
Thanks Mageplaza and Mardian for all your help!
Another fast and prompt resolution of the issue we found on the checkout with virtual Gift cards. Seems all is fixed now and we can have a rest after busy Go Live!
Thank you! Best module support!
Thank you! Best module support!
Excellent extension
Very good extension and good customer service and follow up. This company always follow up and provide details and instructions and also free updates. I always buy from them my extensions
Its really too good
It meaningful to discussed with "Mardian", he understood the point and give the relevant and worth full respone. Thanks