Why is Avada Commerce your trusted choice?
Avada Commerce has proved its power in the Shopify app market with a huge number of merchants worldwide. As a part of Avada Commerce, Mageplaza believes that all clients will be satisfied with our Shopify services.
Why you need Shopify app development?
Shopify is one of the most popular e-commerce platforms due to its ease of use and flexibility. According to its latest research:
1 million
businesses are using Shopify
50%
of Shopify stores claim that customers come back to purchase 2 or more times
87%
of stores use Shopify apps
Tailor-made Shopify app development
Are you ready to supercharge your Shopify store and elevate your online business to new heights?
As a leading provider of E-commerce solutions, Mageplaza combines expertise with innovation to deliver tailor-made applications that optimize your Shopify functionality, enhance user experience, and boost sales.
With a team of seasoned developers, we specialize in crafting bespoke Shopify apps that seamlessly integrate with your store, empowering you to unlock its true potential and stay ahead of the competition.
Experience the future of ecommerce today with Mageplaza's transformative App Development service and witness your Shopify store soar to new dimensions of success.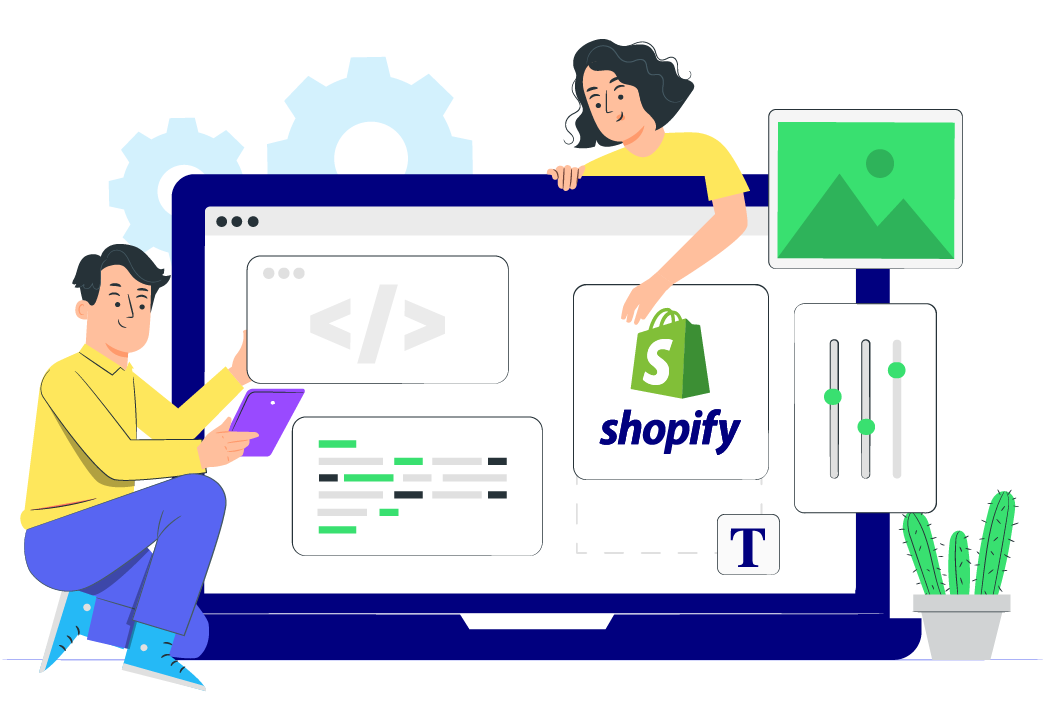 Shopify app development service includes
Public Shopify App Development
If you come up with an app for sale, this service is for you. We will build apps that can be listed for Shopify communities.
Custom Shopify App Development
Our experts will help you build your own app according to your specific requirements. You can rest assured that your needs will be covered.
Your e-commerce website on a different platform needs a lot of changes if you want to migrate it to Shopify. Mageplaza has got a team of developers that will take care of everything.
If you want to be worry-free of errors that might happen during setup, out installation services will be perfect.
Customize and Fix Existing Shopify Apps
You may already had a Shopify app and want to fix current issues. Our developers are here to help you fix and customize your apps in the way you want.
Third Party Software Integration
Using third-party software can assist your store, but integrating them may create conflicts. This service is designed to make your integration process become easier.
Pricing plans
No additional costs.
Pay as you go.
Choose the most suitable service for your needs with reasonable price.
Individual Plan
Perfect for store needs

Include everything that fits your needs in one extension

Save development costs

Eliminate the cross-module conflict risks
Organization Plan
Perfect for extension sales

Boost revenue with extra modules

Turn your ideas into reality

Save development costs
Which apps can we develop?
Inventory Management
Order and Shipping Solutions
SEO Optimization
Customer Support Management
Reports and Data Analysis Apps
Cart Management
Payment Gateway
Financial Management
Promotion Management
Email Marketing
Custom Theme Apps
API Integrations
Shopify app development process

The ultimate benefits of Shopify app development
Custom Shopify app development offers a range of unparalleled benefits for your ecommerce business. With enhanced functionality, scalability, and flexibility, custom Shopify apps empower you to streamline operations, adapt to growth, and future-proof your business.
Enhance customer experience
Build an easy-to-navigate and feature-rich store for better experiences
Improve site UI
The user interface is improved for higher conversion rates
Optimize sales revenue
Develop more unique solutions to drive more sales
Scalable apps
Add more website features with ease thanks to its scalability
Easy customization
In case of additional requirements, businesses are able to customize the app as they wish
Easy integration
A streamline omnichannel experience can be created through the support of third-party integrations.
Why Mageplaza's Shopify app development services?
We know how to accelerate a website because we have
Ensure the best of Shopify projects
When working with us, you can rest assured of qualified Shopify developers and custom Shopify apps.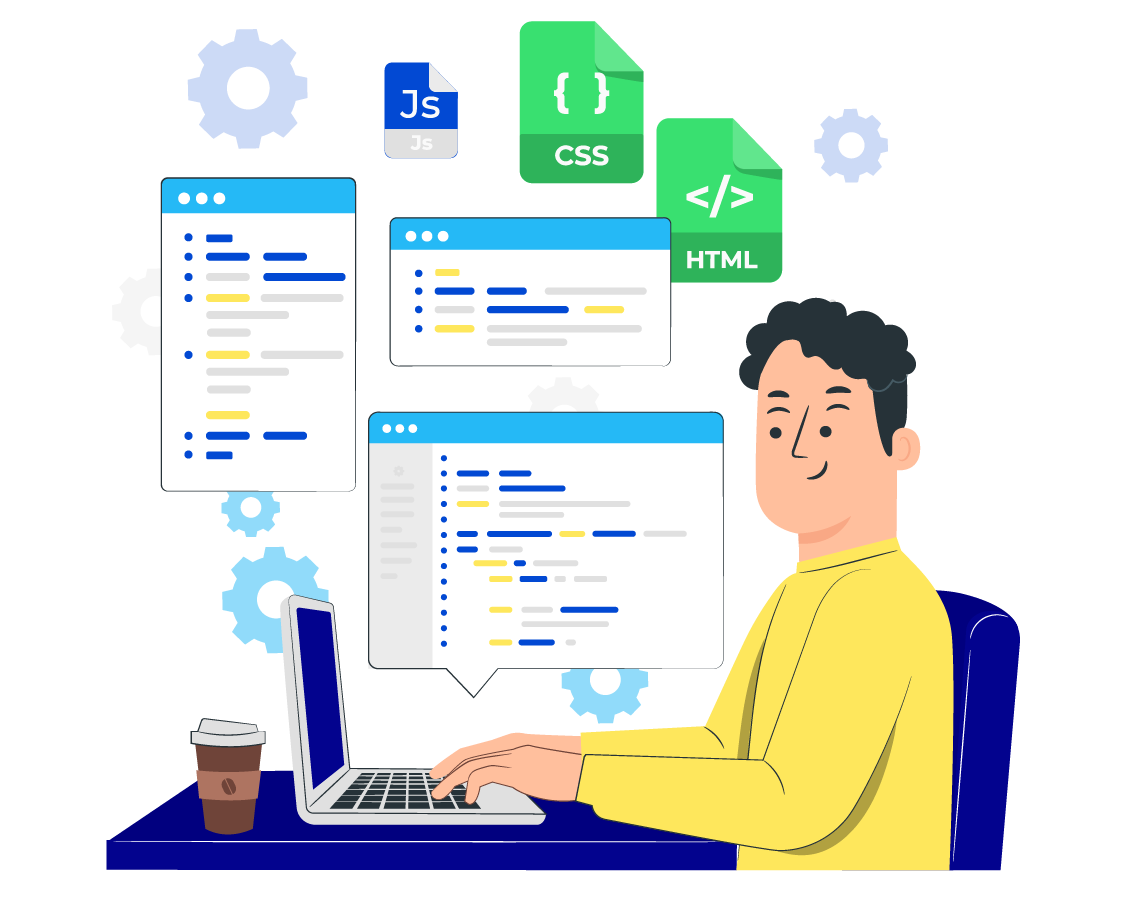 9+ years of experience in E-commerce
With years of experience in the E-commerce industry, Mageplaza brings extensive knowledge and expertise to every Shopify app development project. Our experts create solutions that align with your specific goals and maximize your store's potential.
Wide range of apps
From marketing and promotions to inventory management and customer service, our comprehensive range of Shopify apps provides a holistic solution to optimize your E-commerce operations and enhance customer experience.
Customization capabilities
We deliver customized app development services that cater to your specific needs. Our team works closely with you to understand your business objectives, ensuring that the final app is tailored to your brand identity and goals.
Ongoing support and maintenance
We're committed to providing continuous support and maintenance to ensure the smooth functioning of your Shopify apps. Our dedicated support team is available to address any queries and provide timely updates to keep your apps optimized and up-to-date.
Cost-effective model
We believe in delivering exceptional value to our clients. Our cost-effective model ensures you receive high-quality app development services without breaking the bank. In addition, you can achieve a strong return on your investment.
Guaranteed time range
At Mageplaza, we understand the importance of timely project delivery. We offer a guaranteed time range for completing your app development project, ensuring that you receive a fully functional and ready-to-deploy app within the agreed-upon timeframe.
Frequently asked questions (FAQs)
Shopify app development involves creating customized applications that integrate with the Shopify platform to enhance the functionality and features of your online store. These apps can be tailored to meet your specific business needs, providing unique capabilities and seamless integration with your existing systems.
Mageplaza will discuss with you about the requests and our availability. The development progress depends on time zones, holidays and day-offs. To ensure the best results, we can together arrange a suitable timeline that fits both parties.
The cost may vary according to the feature complexity and timeline. We will sort out the suitable price after detailed discussion of your needs and wants.
You can find more services provided by Mageplaza development team here. In case you need further information or support, feel free to ask our team.
The development progress will be updated regularly via email or via chat, whatever suits you the most. Our support team is available 16 hours per day, so you can ask for the latest information with ease.
Ready-made apps can be a convenient solution for basic functionalities. However, custom development offers more flexibility and allows you to address your unique requirements. Custom Shopify apps can be tailored precisely to your brand, integrate seamlessly with your existing systems, and offer advanced features that cater to your specific business goals.
Yes, we offer ongoing support and maintenance for the apps we develop. This ensures that your apps remain up-to-date, compatible with platform updates, and functional at all times. Support teams are available to address any issues, provide assistance, and offer guidance to ensure a smooth app experience for your store.
Leave a Message
Want to build a Shopify extension that
Has the right features. Hits the right goal. At a remarkably affordable price. Contact us!