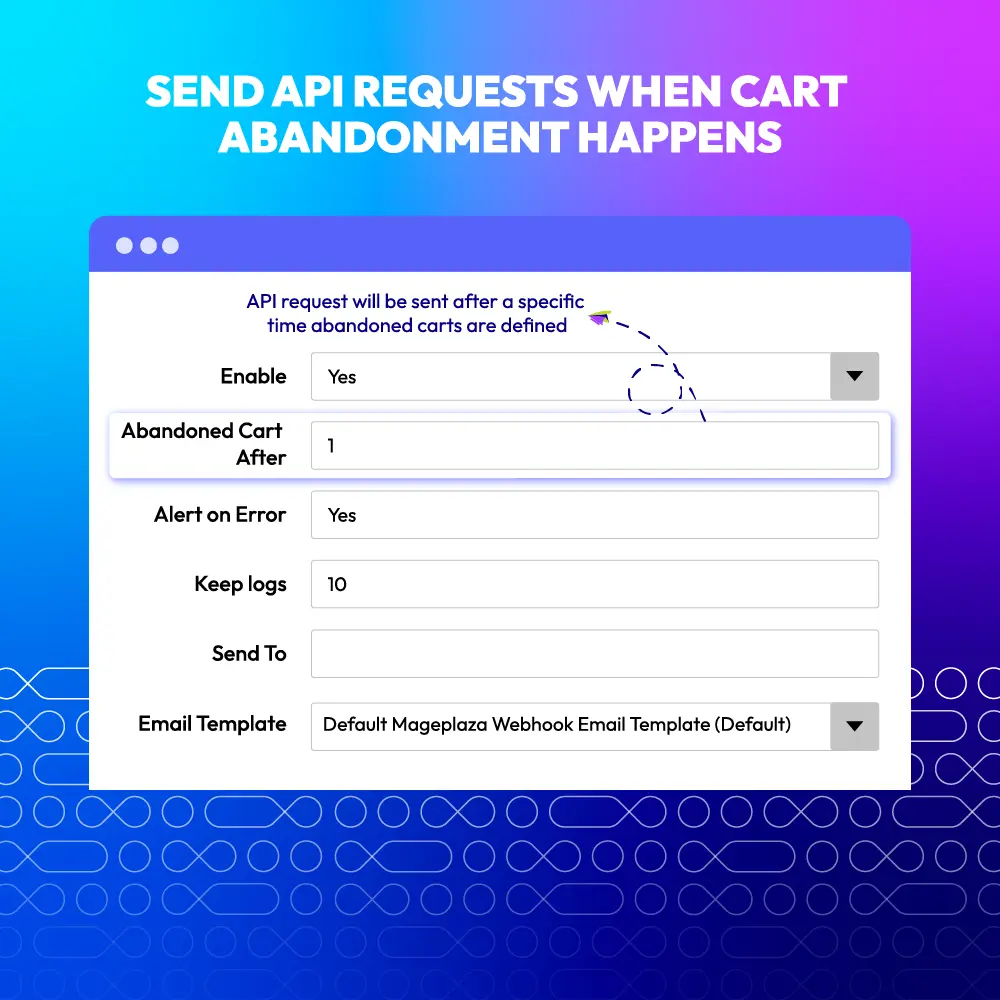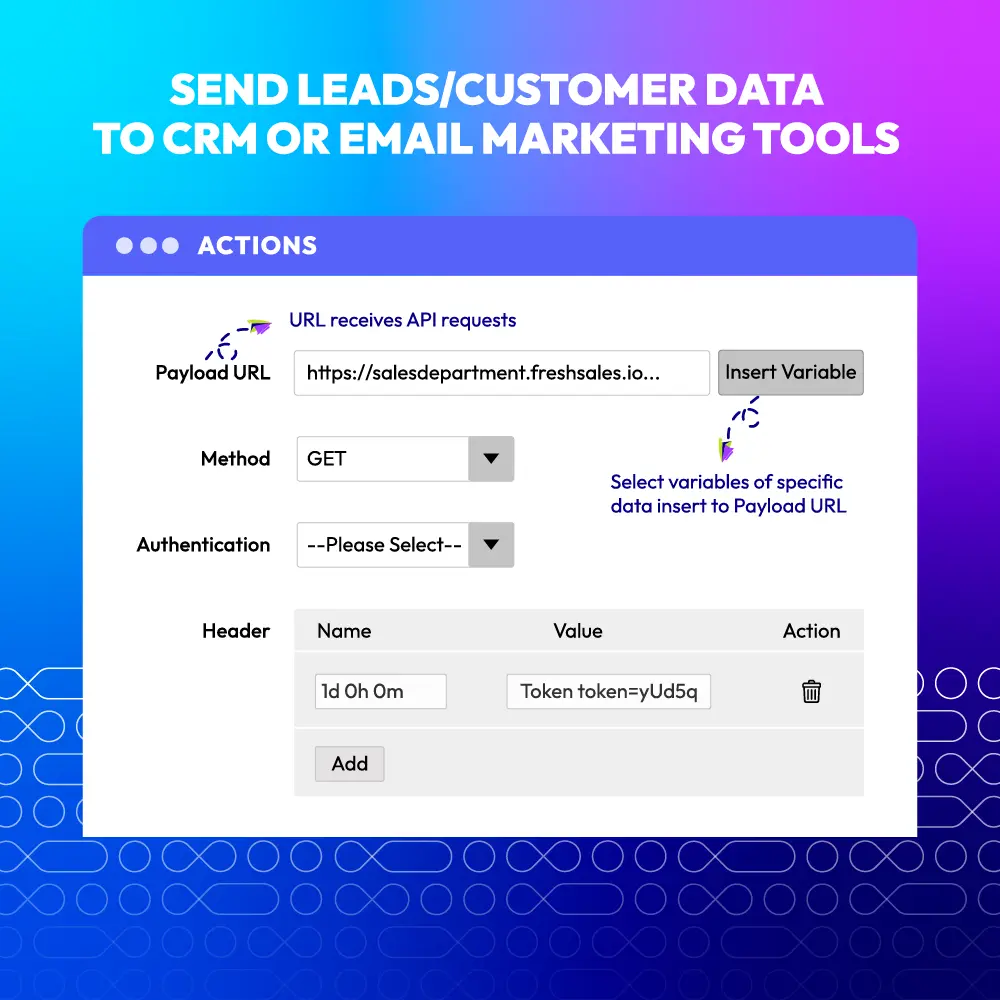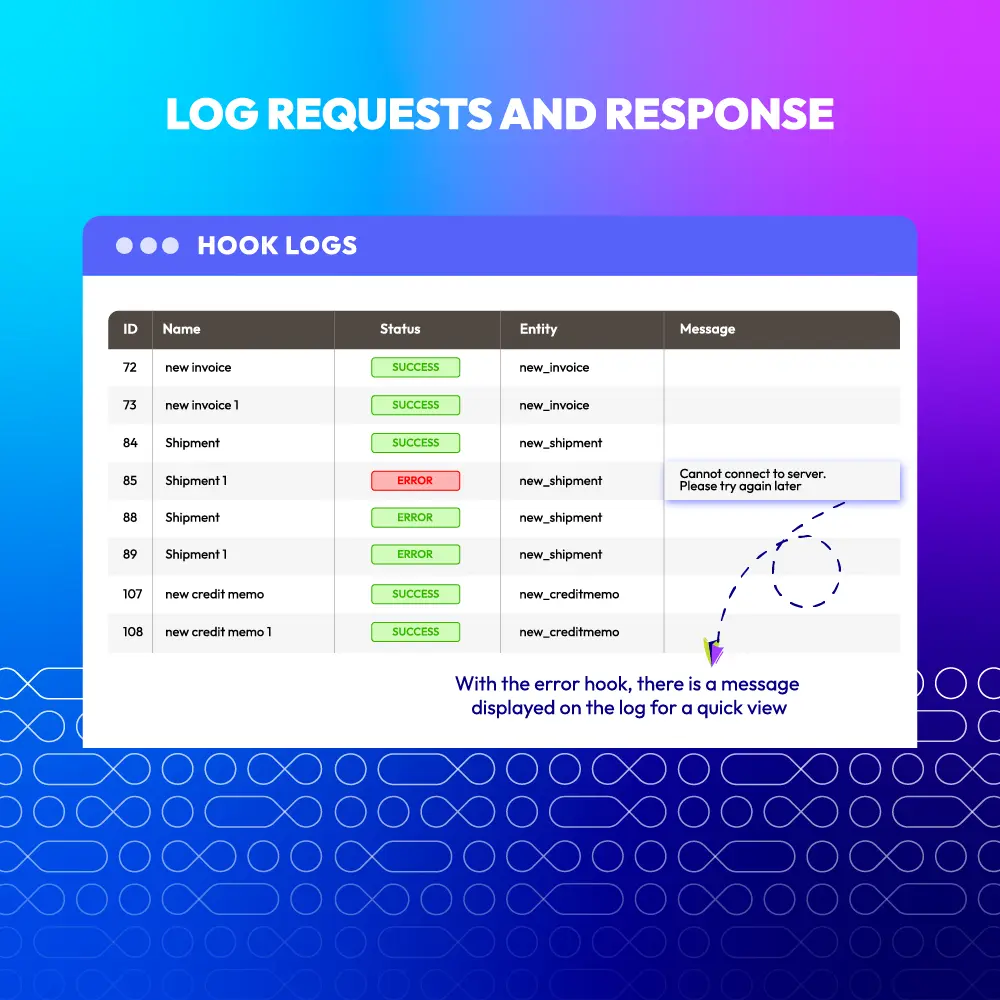 60-day Money Back
Frequent Update
365-day Support
Webhook for Magento 2
v4.1.3
Mageplaza Webhook for Magento 2 helps online store to configure to send an API request to a configurable destination (URL) when specific event entities occur. This is a very useful tool supporting stores updates instant, real-time notifications.
CE/EE/B2B/Cloud/ Adobe Commerce 2.2.x, 2.3.x, 2.4.x
Chat now
Problems
Let's take an example picture of a doorbell system including a button near the door and a bell in the living room. When a visitor pushes the button, the doorbell ring and you notice that someone is at the door. This is the signal which is sent from the button to the doorbell.
Webhook works on the same concept. Webhooks are basically user-defined HTTP callbacks which are triggered by specific events. When a trigger event occurs in the source site, the webhook sees the events, collect the data and sends it to the URL in the form of an HTTP request.
Solutions
Recognize an event which has just taken place instantly
Ensure the data to be synchronized across multiple web applications
Shipping method service: Specific Webhooks are appointed to specific shipping methods (e.g., by air, by rail, by sea)
Connect two or more applications where the event in one application triggers the event in another application.
Webhook's Full Features List
Webhook for store admins
Disable the extension
Set time to send abandoned carts notice
Allow sending an alert email when an error occurs
Select email template
Set a total number for keeping logs
Clean logs daily
Resend hook feature
Order Status selection for Order hook
Hook Logs
View all status, entity, a message of logs
View error messages of logs
Select action for a log: Preview response or Replay (with fixed logs)
Why choose us?
Mageplaza provides consistent and customer-centric extensions for your Magento 2 store.
We don't sell products for one time. We provide lifetime solutions which help our customers thrive with their businesses.
60-day Money Back
Extensive 60-day money-back period. You love it or get a full refund no questions asked.
Extensive Support Timeframe
Mageplaza provides support 16 hrs/day, 5.5 days/week to guarantee the seamless operation of our extensions on your store.
Install via Composer
Simple installation via composer helps you save time and eliminates technical issues during future updates.
Frequent Updates
Intensive update roadmaps ensure great performance, bug-free, highly compatible, and innovative extensions.