36 Ways to optimize conversion rate & boost sales instantly
The Most Popular Extension Builder for

Magento 2
With a big catalog of 224+ extensions for your online store
These days, eCommerce businesses have been flocking to the extent of a commonplace idea. Starting up a business requires a motive strategy to make store visitors withdraw a purchase, after product sourcing, store set up and advertisement campaign. The process is called conversion, in the provision of conversion rate illustrating how well brand sites turn web traffic into revenue.
A low conversion rate indicates that the site is not performing effectively enough to strive the initially-set goals and are being taken the leading position in the market. Therefore, e-Commerce marketers should always keep in mind these proper planning to optimize conversion rate to gather more transaction decisions.
Table of Contents
An overall look of conversion rate on eCommerce platform
What is e-Commerce conversion rate?
Conversion rate (CR) indicates the percentage of visitors driving to a website or landing page will complete a certain action, in online stores, which is the final purchase. Conversion rate could be measured by any acts depending on the business's goals, but specifically, on an online platform, a few common types of conversions can be an online sale, a product "add to cart" or "add to wishlist", website registration with email or shares via social media.
Conversion rate optimization
The conversion itself does not take place without proper optimization. Conversion rate optimization (CRO) is a systematic process of increasing the percentage of website visitors by understanding how customers' movement in an online store and what actions businesses should take for better site performance. An optimization in conversion rate can be evidently presented on any site pages or customer touchpoint.
Explore: Magento Conversion Rate Optimization Strategies
A good e-Commerce conversion rate
The suggested manual formula:
Conversion rate = (conversions/total visitors) * 100%
Example: Among 50,000 monthly visitors, there are 5,000 orders placed successfully. The conversion rate of this online store is: (5,000/50,000) * 100% = 10%
Assuming that the average order value of this online store is $20, this store's revenue is $100,000 per month. What will happen if the conversion rate can be improved to 15%? The answer is that an amount of extra $50,000 per month will be added.
Nowadays, with the rapid advancement of big data, many analytics tools are invented with the purpose of fastening the data assorting and analyzing process. Most analytics tools provide automatic conversion rate calculation to give website managers a more concise look into their site performance.
One of the most highly-rated tools that are utilized on a worldwide scale is Google Analytics. The tool integrates with other Google products such as Google Ads or Data Studio to give an in-depth understanding of analytics gathered from a website. Tracking up conversion with Google Analytics enables business to have an overview of their visitors' behaviors in aspects including how customers drive to stores through keyword search, where visitors are from (whether they are premiere or returning customers), what operating system or device they use to browse the website and most significantly, how many visitors made final transaction that leads to an increase in conversion.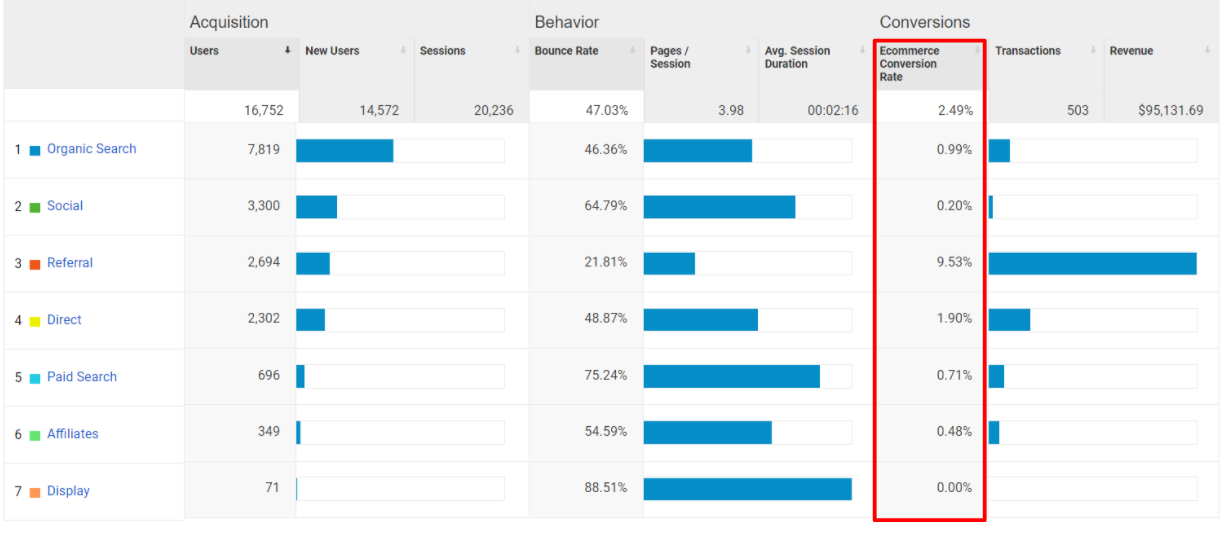 The eCommerce conversion rate in Google Analytics (Source: Quietly Insights)
The standard for a good eCommerce conversion rate
According to a study in 2017, the average conversion rate on the eCommerce platform is just around 1-2%. However, the sole statistic itself cannot reflect the whole conversion status. To optimize for a good conversion rate, there are a lot more factors to consider in terms of product quantity and pricing as well as business marketing strategies. That's why it's crucial that businesses are aware of considering their conversion rates when determining whether they are performing well or not.
36 methods to instantly boost conversion rates
The problem remaining in many businesses is that business owners think spending a wealth of money on an agency or expenditure on website rearrangement will enhance site conversion rates while in fact, the resolution lies in the businesses themselves. There are actually a lot of conversion rate optimization tips to apply without over-using financial resources but still possible to achieve the set conversion goals.
1. Improve product description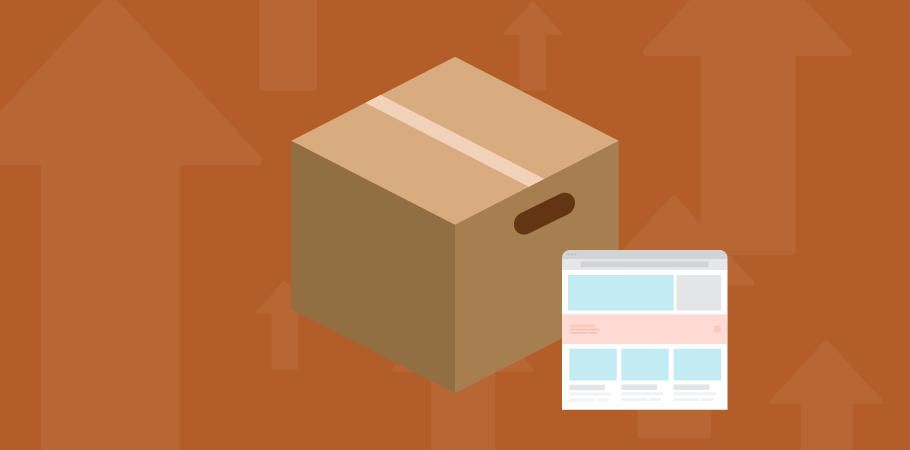 An effective product description provides valuable information supporting visitors in making a purchase decision, which will likely result in increased conversion rates.
Customers who are engaged in a certain product will not bother reading a long description under the guarantee of clear formatting. The more detailed the description, the more answers it has to fulfill customers' queries.
For those who visit the website to get references, make sure to provide them with a summary that focuses on prominent product features determining who will be suitable for the product, what the product offers and why visitors should consider choosing it. Emphasize the benefit elements to make products appear more inviting.
Tip: One unexpected yet important way to clarify shoppers' questions and uncertainties is to improve the store's Frequently Asked Questions (FAQ) page. A strong FAQ page can help retain customers and positivize their perception of the store to convert prospectively. Also, businesses can consider applying product attachments to enrich the product page's content variety.
2. Display quality product images and videos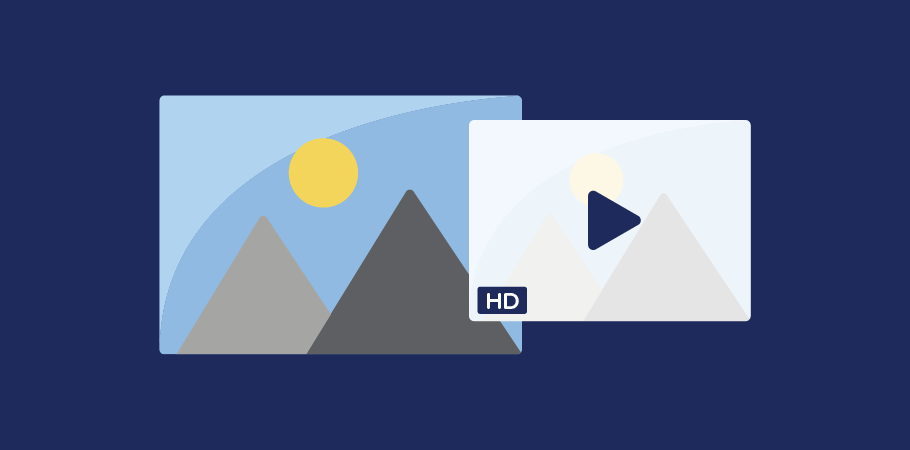 The biggest drawback of online shopping is that customers cannot physically verify the product. They have no other ways but to place absolute reliance on images and videos on the website to get the closest look of the items.
Therefore, high-quality images and videos give visitors a more proper product's visual presentation to strengthen their willingness to buy. Many businesses hesitate to present product videos for fear of perceiving high costs but infact as shown that videos play a significant role in boosting website visits and conversions. Business owners should break the barrier and invest more resources in the product image and video production. Magento 2 Image Gallery is a perfect solution to create unlimited albums with multiple images and videos.
3. Provide an adequate sizing system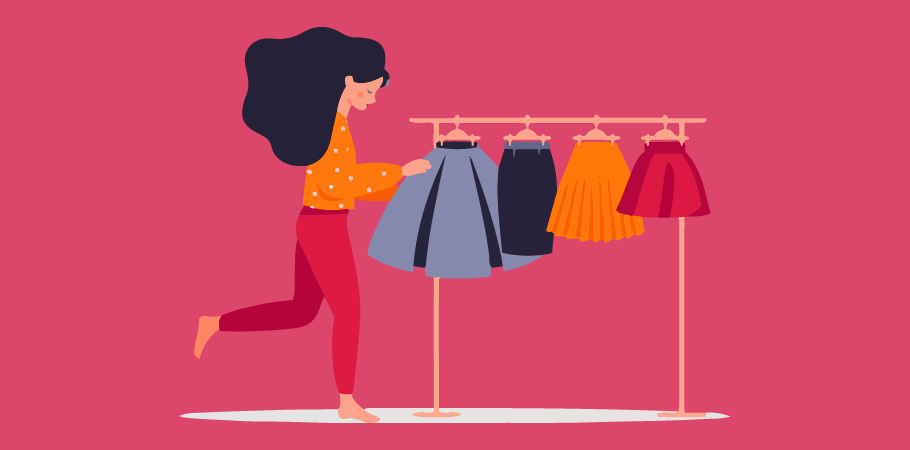 The main reason why customers hesitate whether to shop in-store or make online purchases is the matter of sizing. Many stores have been mistakenly selling their apparel, especially clothing, with unstandardized sizings based on relative numberings or physical measurements. These inefficient sizing systems can frustrate customers in making conversion decisions as they are not sure if the desired items fit them.
Businesses can now boost their shoppers' confidence in purchases to drive more conversions with a detailed and systematically standardized Size Chart. Having notice of accurate sizings will definitely guarantee customers a much smoother purchase process and more comfortable shopping experience.
4. Enable reviews and ratings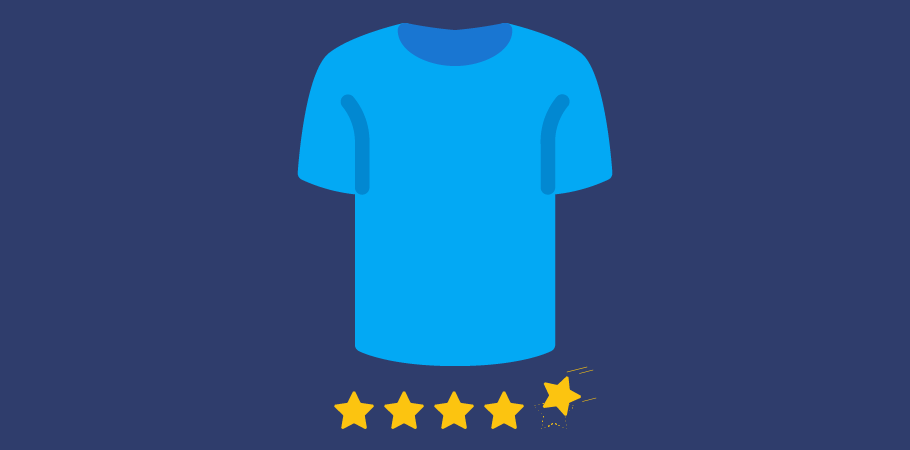 A GE Capital Retail Bank study reveals 81% of shoppers have claimed to read reviews before making a purchase decision. The outcome has proven that potential customers tend to build trust based on previous real shopping experience situations with unbiased opinions. Reviews may also assure them by guaranteeing that there will be no issues arising when converting purchases.
All eCommerce sites should start showcasing reviews section on their stories with built-in reviews or by allowing free plugin and widget to display reviews on sites. Capterra research has found that an increase in added reviews can significantly improve conversion rates. Hence, an investment in product reviewing tools will add many prospective values to stores. On Magento 2, the Product Reviews extension works smoothly with interactive reviewing features for customers to leave informative feedback that store administrators can easily keep track of.
But there is one scenario that all businesses may have encountered: it's not easy to get customers' reviews. After getting the desired product, customers will not want to do extra work that may take up from 5 to 10 minutes. People are just willing to leave a review if they really love or hate the received product, or when they truly want to share their personal experience with future customers.
If the situation happens, show star ratings. The act of rating by scaling stars only takes seconds to conduct but still efficiently illustrates "reviews". The more numbers of stars, the better the indicated review might be.
A more friendly review method that has been gaining in popularity these days is review reminder through email. Store owners can now send emails to remind customers to leave kind comments on their orders - but manually conducting it will be time-consuming. Magento 2 Review Reminder extension is a great solution to this problem by allowing automatic email-sending to customers to kindly ask them for reviews of the purchased product.
5. Offer free shipping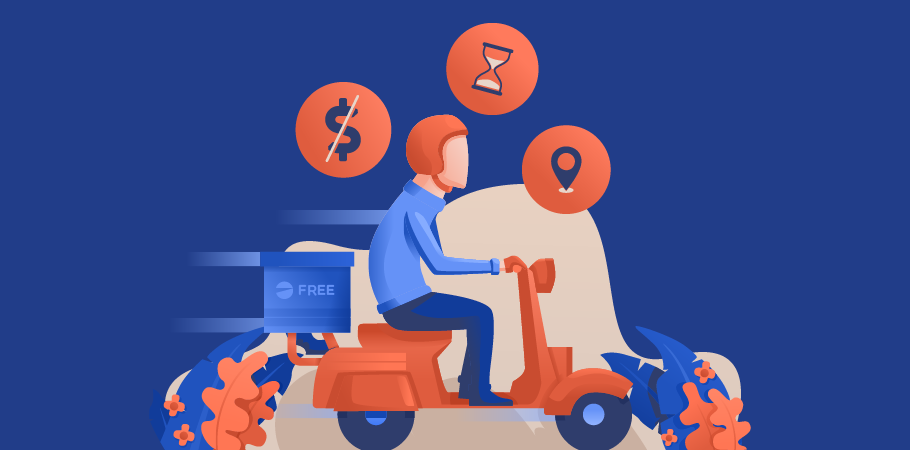 More than half of eCommerce merchants offer free shipping, whether it is attached to a condition or not. The shipping fee is one of the most considered factors in making a purchase, with high shipping cost being the number one reason for cart abandonment.
Amazon's success story of conversion rates climb-up implements in their amazing free shipping policies. Today's market has witnessed free shipping as an essence. "Free" is a basic psychological trick that attracts more assumptions of "benefits". The simplest way to keep resources intact is to rationally increase product price to cover the shipping cost.
Along with an appealing free shipping policy comes an optimal tool for better execution. Magento 2 Free Shipping Bar extension, with numerous premiere features, is a great recommendation to enlarge customers' shopping cart while incentivizing them with prominently tempting free shipping offers.
6. Provide confidential and limited-time coupon codes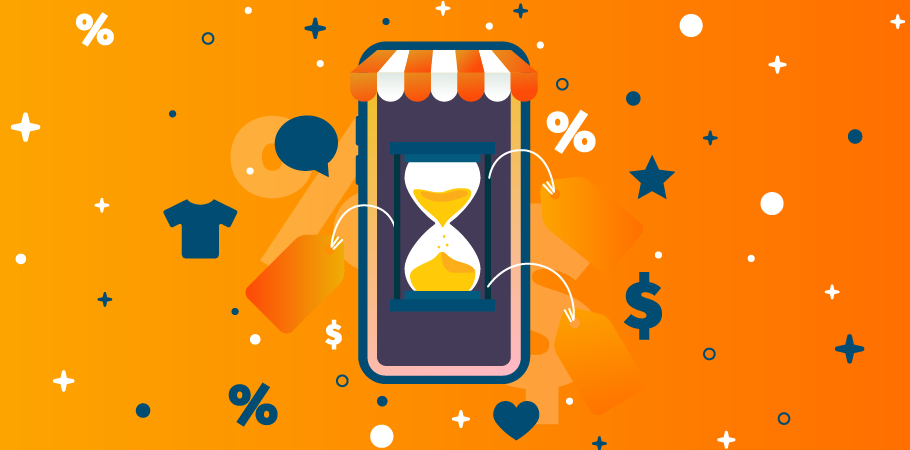 When taking final checkout steps, customers are likely to grow more satisfaction knowing that their orders are qualified for coupon codes including discounts off the selected products or shipping fees. Try to create coupon codes that require conditions to acquire and avail at a set period of time only. Secret coupon codes given to certain customers illustrate the advantages of multiple special purchases while setting a deadline for the included discounts generate a sense of urgency that encourages customers to quickly close the deal.
To minimize businesses' workloads while guaranteeing customers' shopping experience quality, coupon codes should be automated and operated with the help of other useful tools such as emails or additional confidential links. On Magento 2, Mageplaza Coupon extension can be a great choice in the provision of quickly generated codes on-site, or sent codes through emails or via private coupon links.
7. Enhance CTA button quality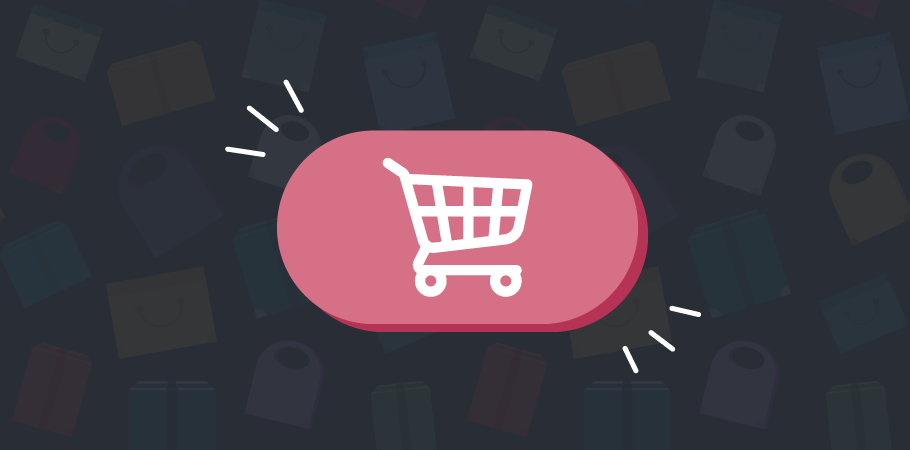 The "call to action" button quality does not just depend on changes in button colors. Colors play no roles when buttons are not made prominent and well-located.
Determine which buttons to be addressed as "call to action", especially those portraying a direct impact on steps that possibly conclude in the final purchase such as "add to cart" or "checkout".
Walmart once again proved itself deserved the position in the eCommerce market with an optimal button emphasis strategy. They have efficiently distinguished buttons based on their importance and necessity: "add to list" and "add to registry" are no matters when that blue "add to cart" exists to prospectively increase margins.
Customers should never have to hunt for a button, or question if the provided text links are to conduct an act. Generating a smooth shopping experience with the support of CTA buttons will conclusively guarantee a boost in conversions.
Besides, apart from making the "Add to Cart" button stand out, more and more online stores are applying AJAX technology to this important CTA button in order to improve the conversion rate. AJAX cart helps buyers pick up items to their carts instantly on the Home page, Product Listing Page or even on Quick View popup. Besides, an Add-to-Cart Popup provides adding to compare and adding to wishlist which will be super convenient for buyers. Hence, whenever they need to see the details of their compare and wishlist items, they can access these pages instantly.
8. Improve site navigation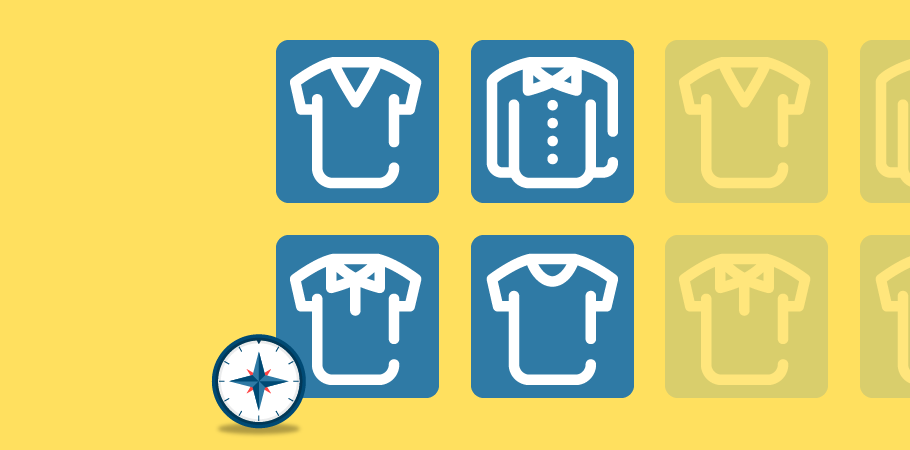 Normally, a website's navigation is set up by web designers who specialized in creating attractive web designs - but may not have applied to basic website marketing principles to build customers in.
Navigation decides if a website is performing well enough to keep customers engaged. Strong site navigation helps maximize search engine function to provide better information tracking of customers' preferences while a tricky one would challenge visitors' patience in locating desired data, resulting in a possible exiting decision that would drive conversion away.
Therefore, immediate actions should be taken to improve site navigation. Effective progress approaches, along with an layered navigation ultimate that present visitors shortcuts to their demanded items through lists of filters, will definitely enhance customers' satisfaction in their shopping experience.
Bonus: Improve your store's search tool with Magento 2 Search extension.
9. Avoid complicated checkout process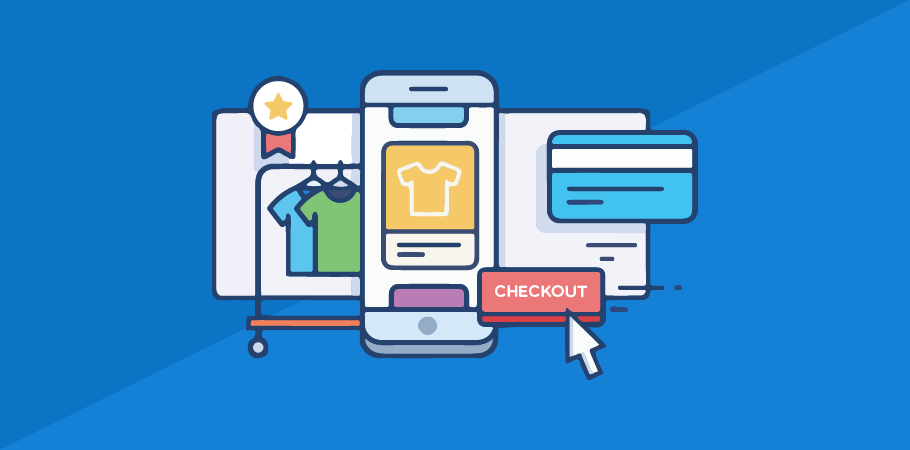 A Baymard study in 2018 indicated that 26% of US shoppers abandoned an order because they found the checkout process too complex. Other than forcing customers to fill in excessive information, merchants should just keep things simple.
There are some typical criteria determining an effective checkout page that stores can keep in mind:
Simple one-step checkout: Displaying all checkout information on one page helps reduce mouse clicks that normally take much time to conduct while giving customers a better category navigating experience. Also, a one-step checkout form will enhance page loading speed which will decrease numbers of cart abandonments, compared to a multiple-checkout-pages process.

Let customers check out as guests: When customers use guest checkout, they are not required to create a store account, which helps reduce friction purchase process and fasten conversion steps.

Remove unnecessary steps: Stores administrators should manage checkout fields effectively and select the necessary ones that can optimize customers' payment conclusion.

Save customers' information for next purchases: An optimized checkout page should archive shoppers' personal data submitted during the final checkout step and auto-fill this information for next purchases to provide shoppers with the utmost convenience.

Secure payment badge: Checkout page is one of the most ideal places to put a trust mark that has a huge impact on customers' buying determination. A security badge located under the "Place Order" button and featured with possible paying methods will guarantee credibility and trust.
Magento 2 One Step Checkout extension is an ideal solution providing outstanding extra features optimized in just one page. Customers are able to fasten and simplify purchase steps smoothly, while merchants can now enjoy a drastic increase in conversion rates.
10. Allow customers to check out with easy login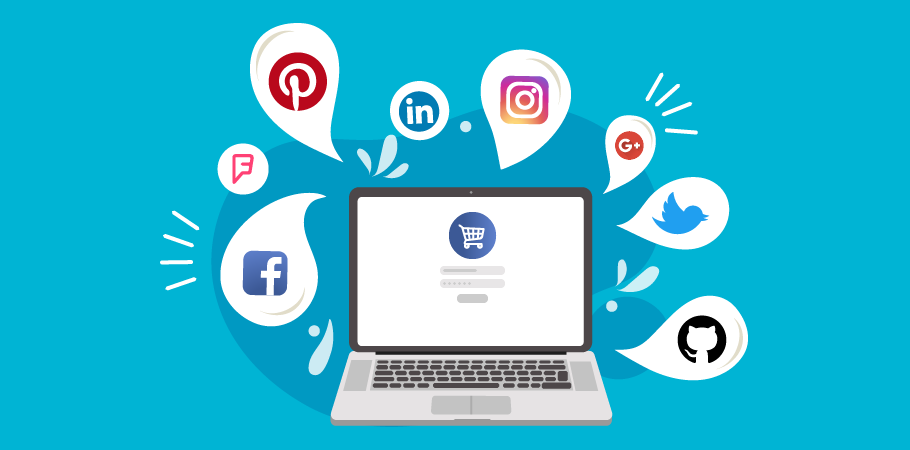 Many businesses have been hastily asking customers to log in with email during the checkout step. In fact, forcing customers to conduct email registration when they are concluding payment generates an uncomfortable annoyance that may make buyers leave the order unfinished or even cancel it.
Customers will have to enclose their name and contact information for delivery anyway, so businesses can consider adding them to the email list then send them emails asking for registration later. To optimize customers' time and effort spent with the store, businesses can consider applying Social Login extension allowing users to quickly log in to the store with their personal social accounts such as Facebook, Instagram, Google, Twitter, and many other popular social digital platforms.
11. Offer easy return policy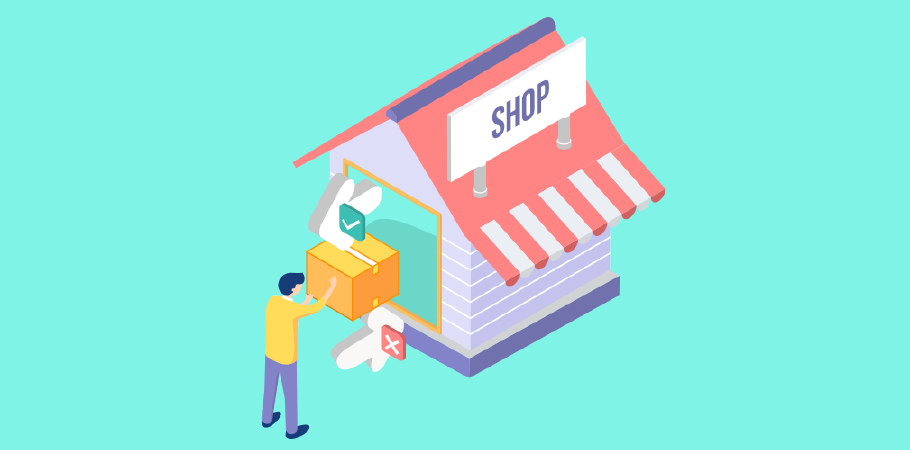 A free return policy implicitly reflects businesses' consideration towards customers in the long run. Such policies can appear as a guarantee to customers who initially hesitated to make final orders. Strict return rules increase the risk of losing loyal customers to other competitors wit easier return policies.
With each unreasonable term delivered, businesses are facing an upward tendency of losing conversion ratios. A timely strategy for rational return policies should be urgently established.
12. Always present shopping cart contents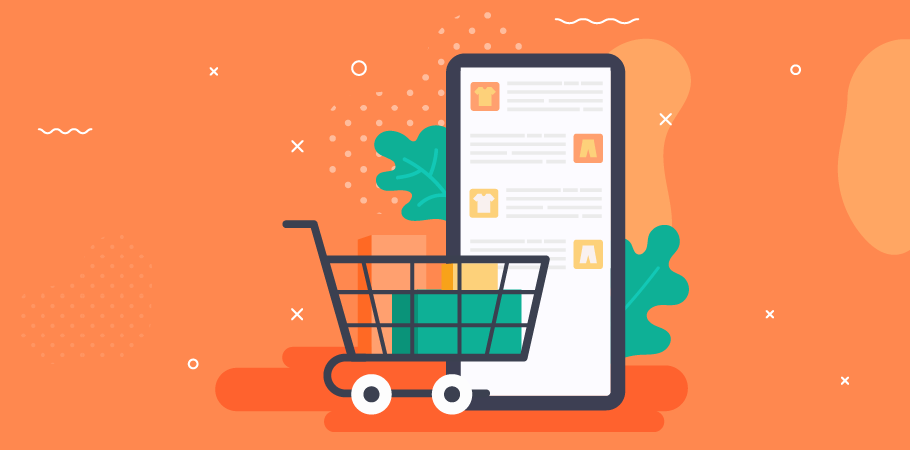 Be sure to sow make shopping cart icon as prominent as possible on every page to provide shortcuts to customers when they demand to double-check their selected items. If they can't find the cart, they will decrease their willingness to make a final checkout, which will likely result in order cancelation and conversion loss.
13. Use cart abandonment email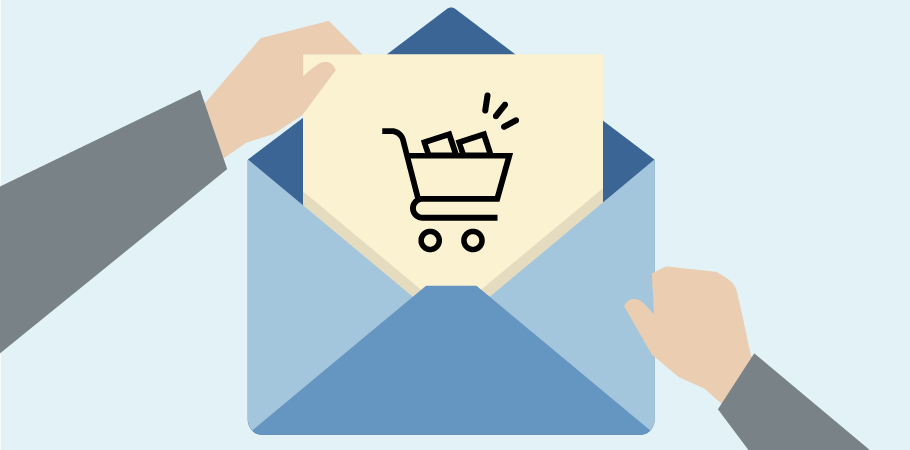 Cart abandonment is a usual occurrence in every store, but the winning business in this eCommerce game is the one to cleverly go after every cart abandonment.
Abandonment literally refers to a loss of customers at the checkout process. However, there is no need to worry when brands can turn the table by collecting emails during the final checkout step. By conducting this act, brands have acquired an opportunity to keep up with customers via emails. Use emails to provide abandoned cart reminders in order to make customers reconsider driving back to the store to complete their purchases.
14. Price competitively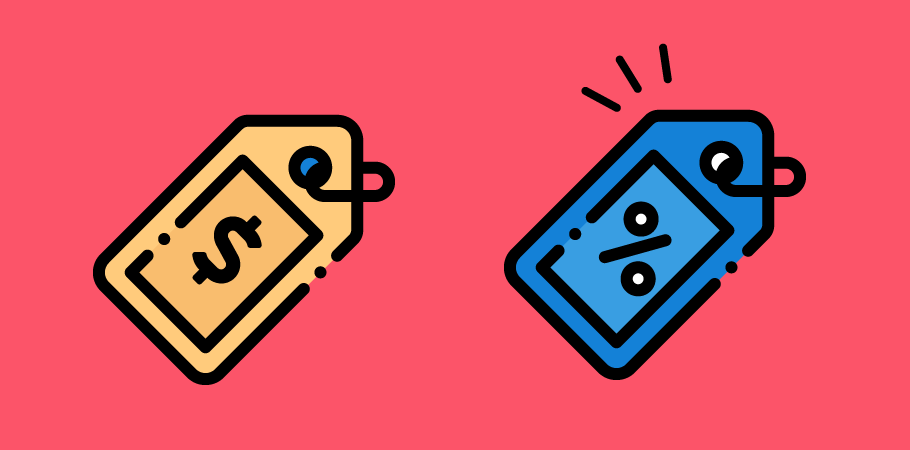 Stores offering the same product lines have entered the competition of price war where products must be priced below average to attract more customers. Companies should always keep track of market pricing tendency to timely adjust price levels.
Marketers should also conduct market research to find the right target audience that may be satisfied with any price deals. A group of customers agreeing with whatever competitive prices offered will conclusively drive revenue to stores.
15. Optimize website for the mobile device platform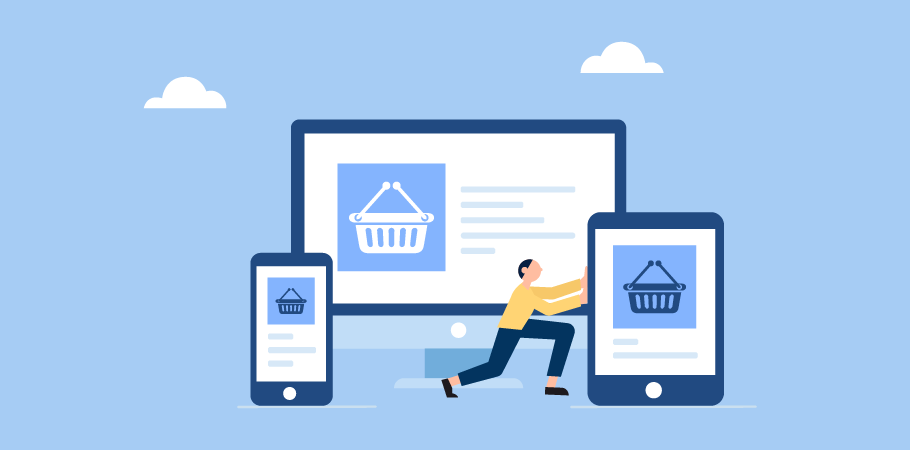 Studies revealed that over one third of the total online retails were taken by mobile devices in 2018. If businesses don't take advantage of this on-going tendency, they are missing a valuable opportunity to boost conversions.
Mobile optimization is the process of accustoming website content that will be available for mobile devices users as well. Mobile-friendly website content will definitely improve users' browsing experience in the provision of convenience that allows them to stay on-site longer, especially those who are always on the go.
16. Display clear contact information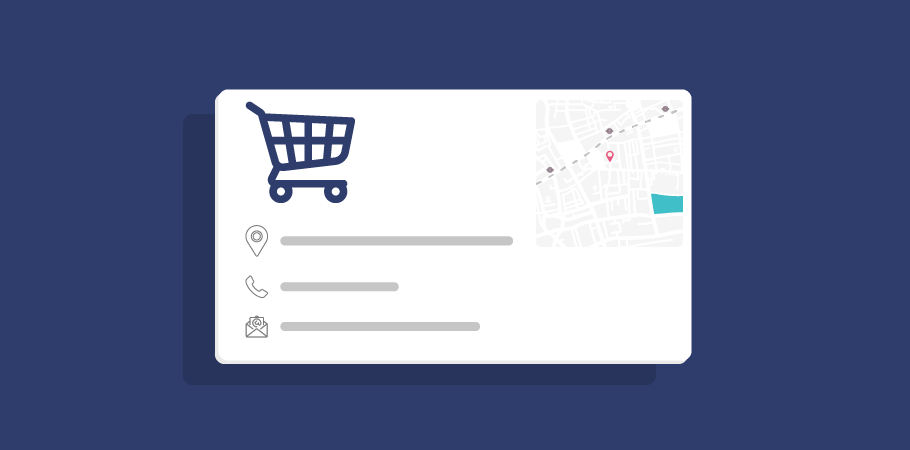 Adding prominent contact information to the website is one of the simplest acts to improve conversion rates. A phone number or detailed address of store location will deliver customers a sense of security and guarantee that there will always be someone to respond to their concerns and queries. In other words, contact information can build trust and credibility.
17. Categorize page with filters
Filters are undoubtedly important to help customers navigate and direct to the right products with matched desired categories. Implementing filters can also reduce thousands of product searches to a manageable amount only.
In order to equip the website with optimal filter functionality, businesses ought to take the initial step of conducting market research to find out different customer queries about the products, then analyze the collected data to create proper filters on the category page for them.
18. Provide quality content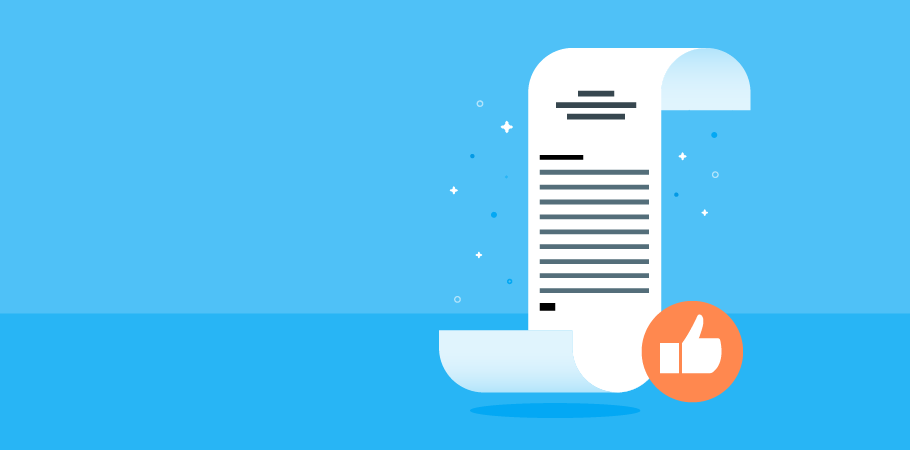 Website content holds a cruciality in promoting merchandise. Each quality unique value added to the overall content generates an opportunity for brands to engage more buyers.
Supposed that the competitors selling the same product line fail to offer through effective wordings. Businesses can take advantage of this scenario to enhance their website visitors' experience by using professional SEO writing approaches. This includes delivering valuable content on the main pages while optimizing the benefits of blog content to promote products via internal links. The strategy can also increase SEO traffic, enable opportunities for brands to get access to larger groups of audiences.
19. Use chatbots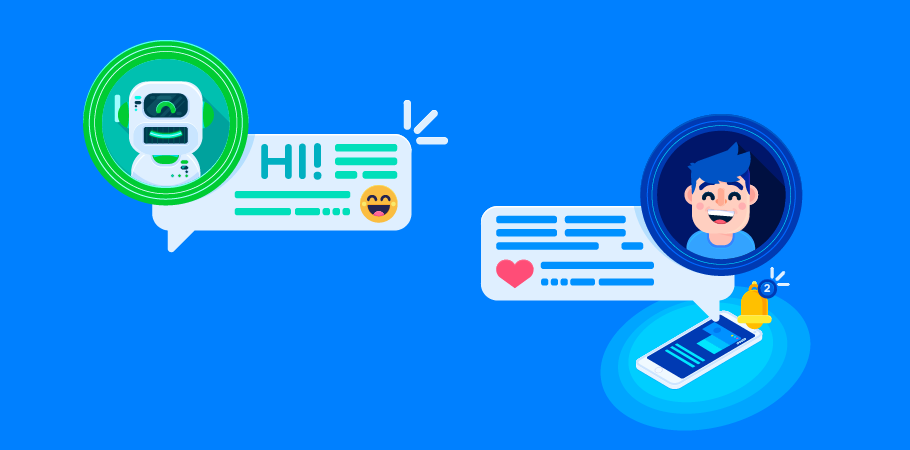 Chatbot, an AI program, has brought businesses a new way to communicate with their customers and expand to a global market scale. Automation technology powered by AI chatbots has fundamentally revolutionized how service-related tasks are performed across many business processes.
Since customers mostly prefer to interact with businesses through chats, businesses can satisfy them using chatbot as it is present on any messaging platforms. When making a purchase decision, customers always need support 24/7, and in those situations, a chatbot can function as a real-time assisting salesperson with automated response to resolve customers' queries and provide them with useful guidelines.
Chatbot designers tend to make the interaction between customers and the tool more engaging by making it humorously respond to customers' irrelevant questions. Providing customers with detailed guidance along with comfortable "chit-chats", chatbots for sure have proven their efficiency in driving conversion ratios to stores.
20. Conduct constant testing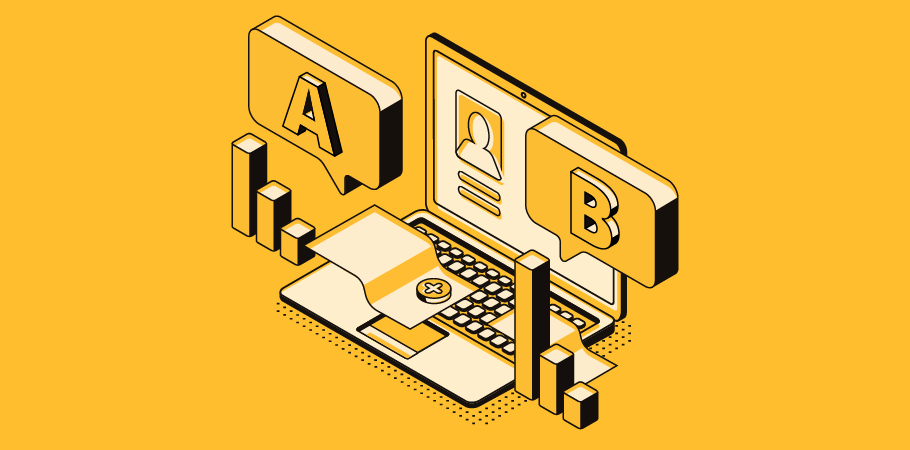 Running a business partly means taking risks, but business owners still ought to cleverly avoid it for long-run development. New ideas help enhance brand identity and uniqueness in the competitive market, but not every idea is adaptive.
Therefore, a constant act of testing is a must to examine which ideas can be executed into practice. Data from testing can reveal customers' responding tendency to a sample, which can determine whether businesses should continue investing or stop producing to keep inventory intact.
21. Enable multiple filters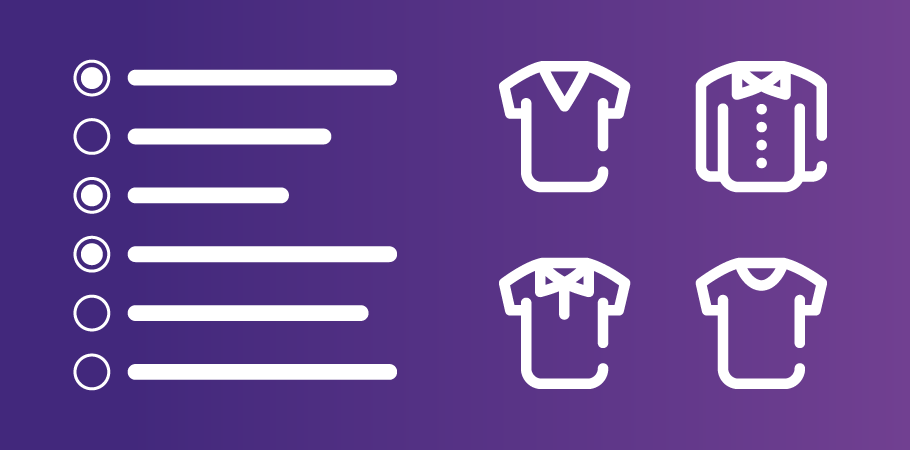 Visiting an online store, customers tend to be overwhelmed by a huge amount of options displayed, and they can draw interest in not just one option. The psychological desire for an extension that allows them to select and view multiple categories to make the best decision.
As a result, enabling multiple filters on the website gives customers a suggestion of shortcuts to effectively search for the right desired items. With the help of Layered Navigation with Multi-filter on Magento 2, shoppers can now filter many product attributes with multiple select functions.
22. Gather emails
Before reaching the final purchase decision, visitors may go through more than one session on the website. It's time businesses took advantage to start gathering emails, but not by methods that may get on customers' nerves. Instead, they can offer coupon codes and discounts in a pop-up form then ask customers for email registration to receive those incentives. Once they see the benefits, customers will likely consider not missing out these opportunities. This is called leads collection which is the first part of your sales funnel.
The gathered emails play a crucial role in email marketing - a strategy that has been receiving a lot of positive reviews from former entrepreneurs to gain conversions. Businesses can send emails to registered customers to send catalogs or promote when new product categories arrive in stores.
23. Ensure quick page load time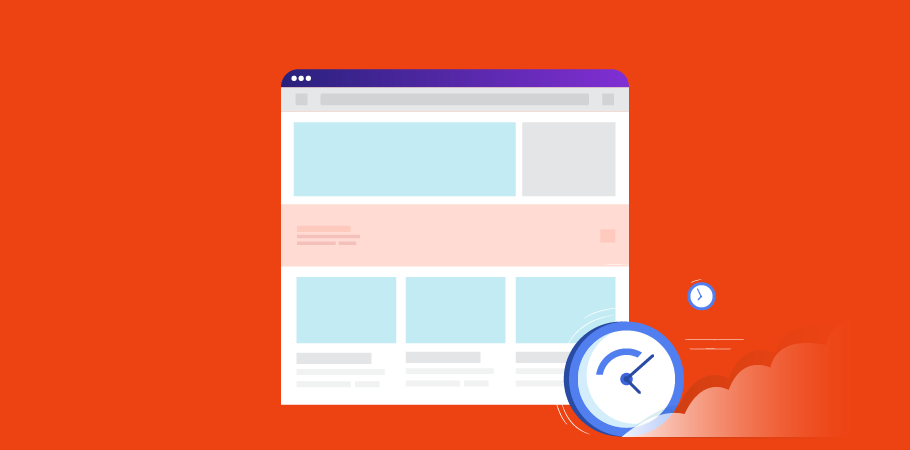 Page loading time obviously as a direct impact on website users' experience. Unfortunately, visitors won't pay attention to any website contents no matter how outstanding it might be if it takes them too much time to load a page.
40% of visitors leave a website that takes more than 3 seconds to load, indicating the importance of page loading time in elevating search engine rankings to potentially increase conversion rates. One suggestion to optimize loading speed is to keep website graphics and design as light and minimal as possible.
24. Present conclusiveness in incentives given to customers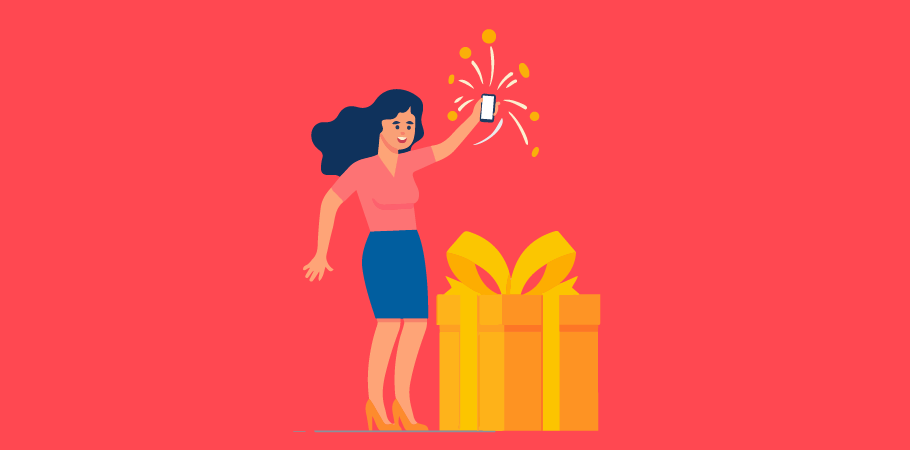 Customers tend to feel more appreciated when considered "special" to the business they are making purchases. Users are more likely to convert into customers when provided with customized offers that are specially made for them.
An understanding of this tendency may give suggestions to brands about exclusive incentives. Being exclusively incentivized, converted customers will be more willing to stay with the brand for a longer period of time, enabling more chances for sales and conversion rate climb-up.
25. Avoid page reload with AJAX Loading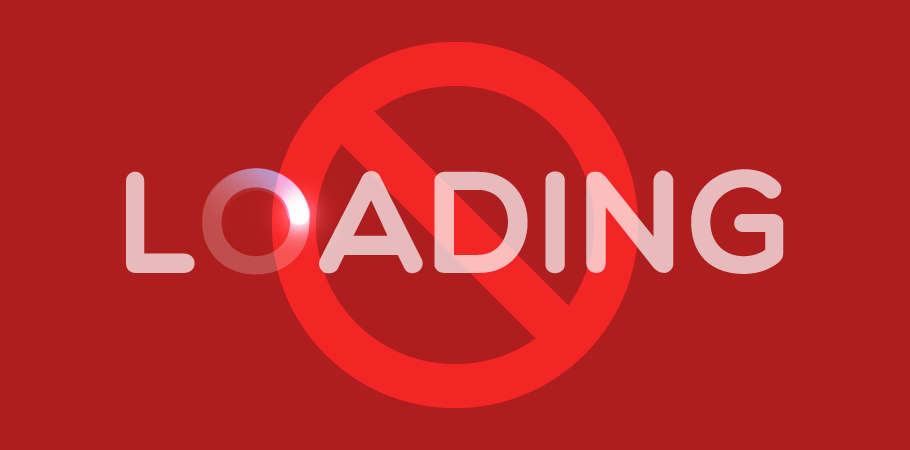 When customers want to filter product categories or attributes, they can get extremely frustrated when the page reloads at every click, which will drastically kill conversion rates as customers may drive away their interest to other sites.
Businesses should consider applying AJAX loading products to tackle this problem. With the AJAX loading extension, the webpage will only reload the portions that have changed rather than reloading the whole page. When the page reloads are reduced, customers can continue to the unfinished process when data is transmitted since web application now appears to be more frequently available for customers.
26. Keep landing page simple and easily located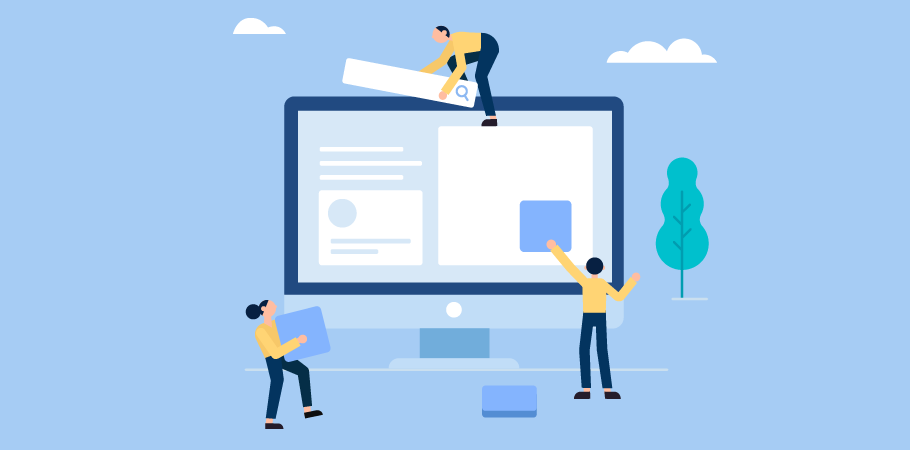 The very first thing visitors see when opening a website is the landing page. When prospective customers do not find the landing page effective at first sight, they will unhesitantly leave within 5 seconds, contributing to a conversion drop.
Remember a simplified landing page guiding new visitors to key sections such as offers and customer benefits is always optimal. Make it easier for customers to complete their intended actions when visiting the page. Mageplaza experts ave ranked these landing pages extensions based on optimal features that businesses can get references for their ideal website landing page.
27. State clear selling objection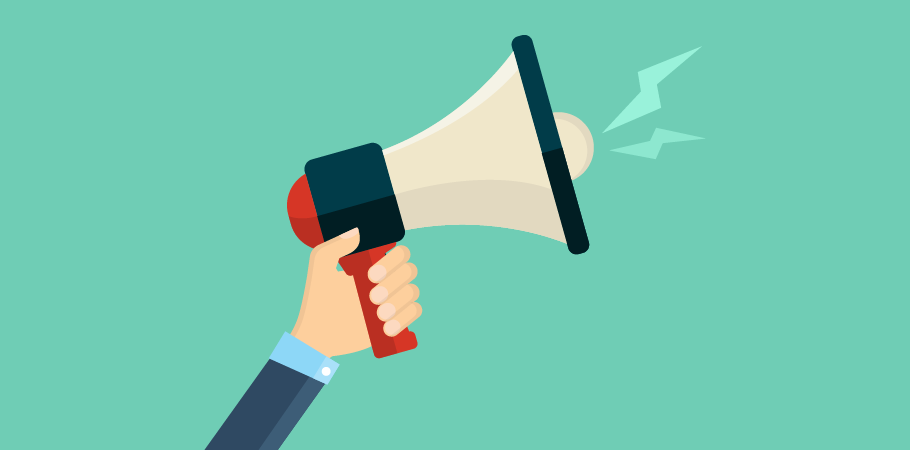 Customers usually generate trust in brands with a concise introduction that clarifies business propositions and values. Business owners should have a section on the website to explain why visitors should convert themselves into store customers and what they will possibly expect to receive when spending time and money on the store websites, as well as how businesses differentiate their values from other competitors.
28. Optimize price sliders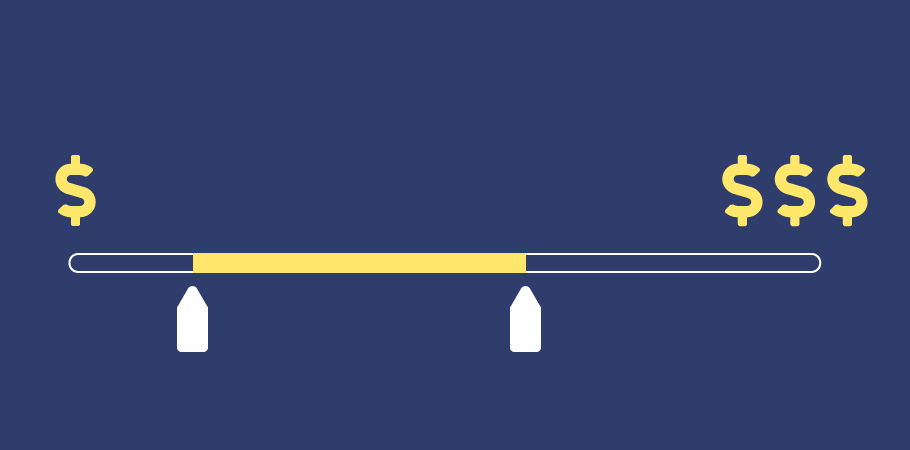 Pricing is one of the most concerned factors that make visitors hesitate to convert. When browsing through a store website where thousands of merchandises are displayed, visitors tend to get lost in confusion in finding products with a rational price that matches their current financial status.
Some web designers have enabled a price search box for visitors to fill in their desired price level. However, this manual action is extremely time-consuming when customers demand multiple price options.
The creation of price sliders is an ideal resolution to save customers' time in finding the demanded price. This extension allows customers to set their wanted range by simply sliding the price bar other than manually entering the price range, providing shortcuts for customers to filter products more quickly.
29. Attach customers' testimonials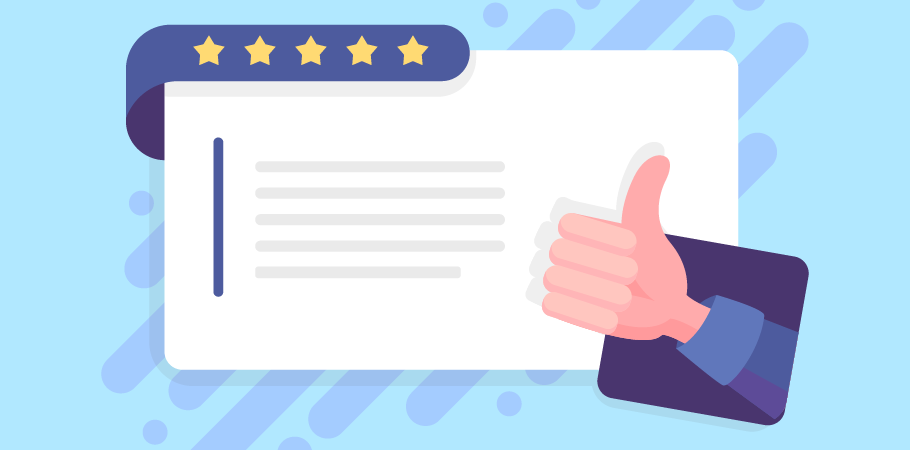 When selling a product on a website, customer testimonials can be the key content component to convert visitors into stores.
Customer testimonials involve unbiased comments and reviews about the products. By using testimonials, businesses are using genuine examples reflecting product or service success to convince prospects to make conversions in their stores, which can help generate business credibility and authenticity.
Effectively using testimonial attachment tricks while diversifying testimonial marketing forms will definitely attract more potential shoppers, guaranteeing a boost in conversion rate.
30. Reduce form fields and make them optional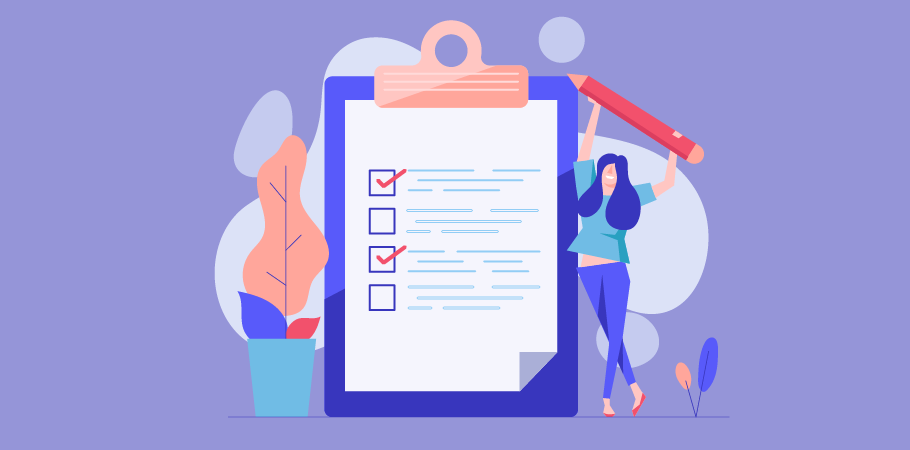 Customers don't see any value of filling an unnecessarily long form other than a waste of time. Identify the important information that needs making compulsory only and do away with the irrelevant ones, then wisely decide how long the landing page form should be.
If business marketers still demand user data for more in-depth analysis while not wanting to frustrate customers, they can make form fields optional to let customers themselves decide whether they want to provide the information or not.
31. Utilise personalization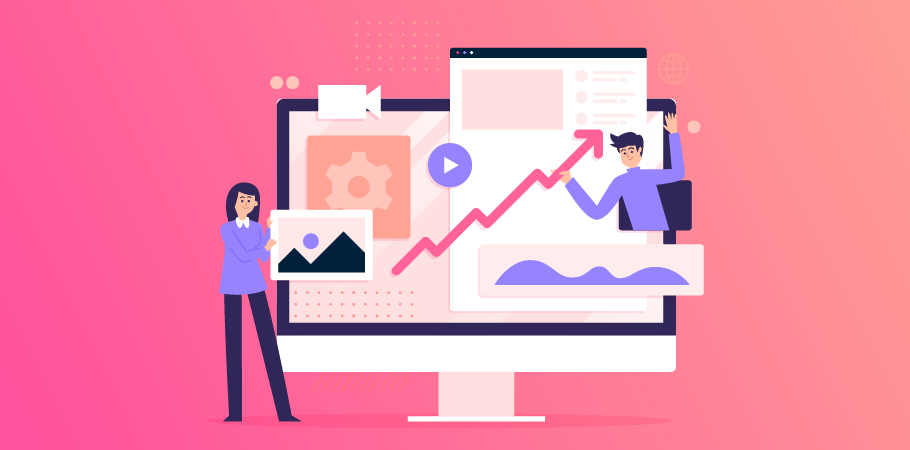 Personalization is a process of customizing page content, visuals, emails, etc. to match visitors' tastes and preferences.
An Infosys research revealed that one-third of surveyed consumers wish to strengthen personalization in their shopping experience. Online customers would prefer if stores remember their contact details and purchase information, and they tend to expect to receive personal service in a relevant way. Especially in the checkout step where all customers' information is gathered, an archive of customers' data is needed to automatically fill in checkout forms for next merchandise acquisition. This is also an optimal feature on Magento 2 One-step Checkout extension that immensely focuses on functioning personalization.
Personalization can facilitate customer retention built on bonding trade relationships, allowing businesses to increase recurring conversions and improve overall conversion rates.
32. Ask customers to share their product page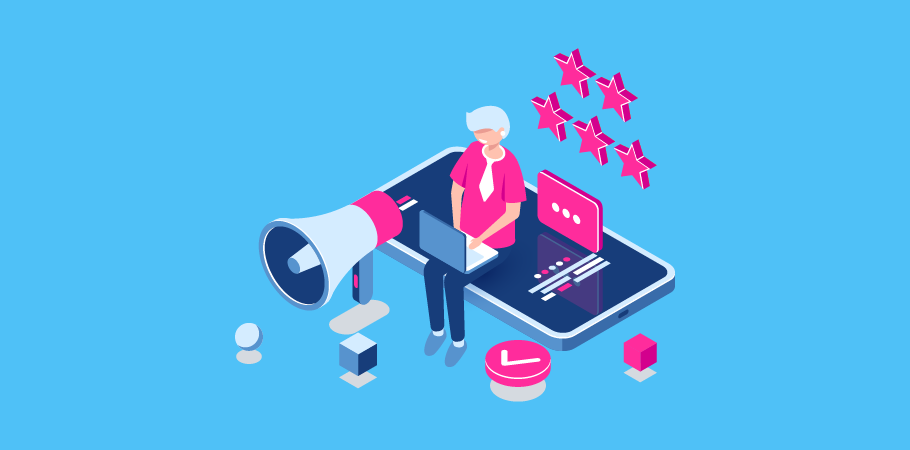 Many web managers have added the share button to their sites, but not utilized its functionality. A share button can be a smart marketing strategy under proper execution. Each customer's share is an opportunity to gain site traffic and drive more prospective customers to make conversions.
When completing payment for a product purchase, customers tend to leave the page immediately rather than staying in to notice the share buttons. Even if they do stay, they will still not feel the urge to share if sharing does not bring them any values or benefits.
Start incentivizing purchased customers with discount coupons or gift vouchers at every share made. Equip the website with social share button providing outstanding features to create more chances in optimizing conversion rate.
33. Measure conversion rate optimization success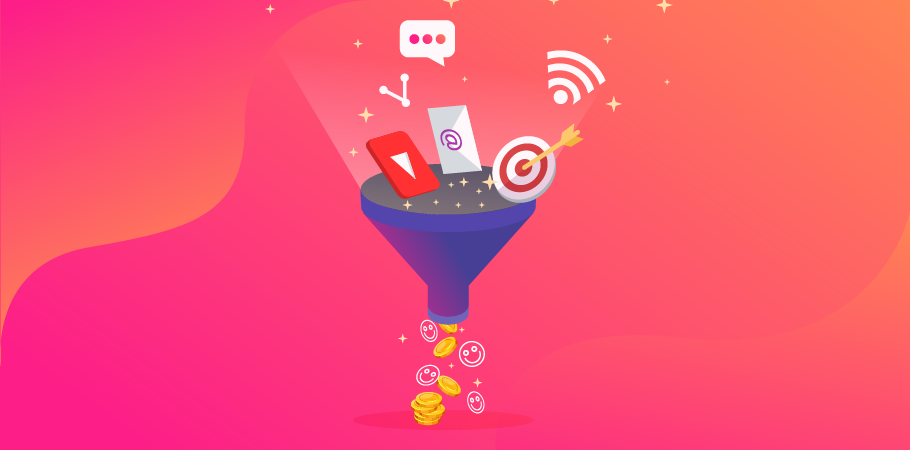 One of the most evident ways to make sure changes work is to confirm that conversion rates are climbing up. However, the increasing conversions do not matter if the value that is added to each visitor is not emphasized. The main purpose is to propose proper ideas to analyze and make the received traffic optimized.
Businesses can consider setting up Google Adwords at stores - a tool that enables store owners to promote their website as advertisements in Google Search Results. The Google Adwords tool makes it easier for businesses to manage their ad campaigns and keep a close track of their conversion changes to modify suitable planning for conversion rate optimization.
34. Use live chat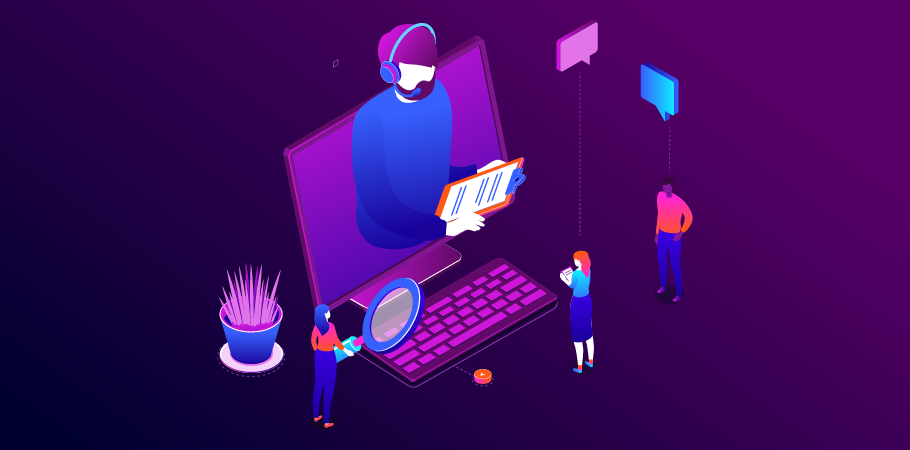 Live chat is a powerful tool that both brands and customers can benefit from. An investment in live chat software enhances business customer service quality with minimal efforts and expenses while providing customers with optimal convenience.
The initial rule is to make sure live chat is utilized only when sufficient human resources are available at business working hours to deliver immediate responses whenever customers request. Companies can get references from these highly-recommended live chat extensions with outstanding extra features to elevate position in the customer care system.
35. Reduce text entry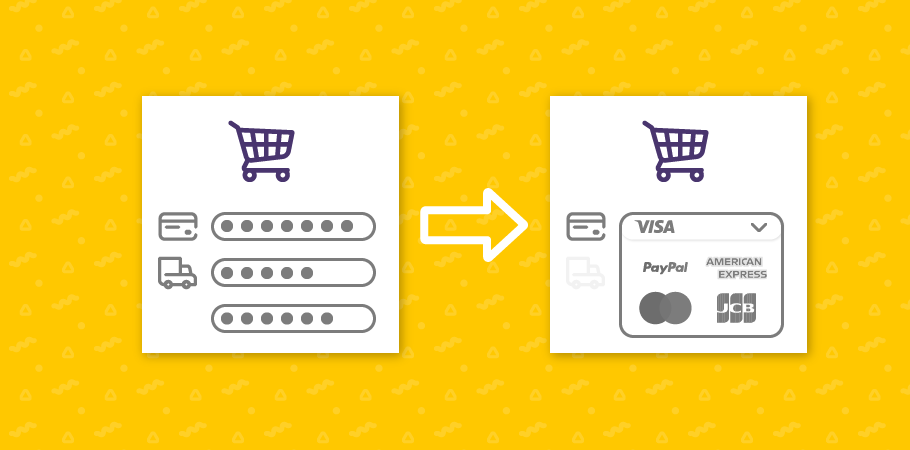 Typing a long text in a small touch-screen keyboard on mobile devices often causes frustration. Impatient visitors may not be hesitant to drop off and drive to other websites with a more convenient text entry area.
The initial step to take is to keep the text box short and straight to the point. Keyword limitation is preferred in this case. Besides, try to utilize the functions of drop-down menus and checklists to decrease the number of required text types. This will users with quick access to the information field they are demanding without typing too much text.
36. Provide a privacy policy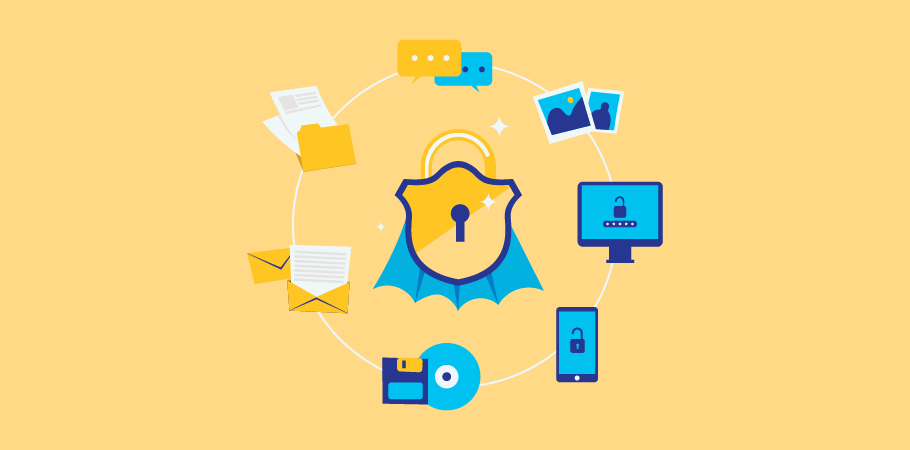 The number one reason why visitors hesitate to fill in customer information form is for the fear of personal data leaks. Customers would expect to be guaranteed that they are "partnering" with a legitimate store with verified market security. Enhancing on-site credibility with an official document should be every business' top priority if they want an efficient conversion rate optimization.
Recent eCommerce trend has seen the compliance of General Data Protection Regulation (GDPR) in many store websites. The core component of GDPR is its user data protection through trade consent. Businesses applying this compliance have to assert the necessity of each information field to determine what customer information to ask for, then state clear reasons why customers should leave their personal data in stores.
Final Words
The 36 methods above guarantee to have suggested the most applicable tricks to drive conversions to eCommerce stores. Businesses should keep in mind that the art of CRO does not lie in the amount of financial inventory they invest to market, but simply how they efficiently modify their store websites to make prospective customers more adaptive.
Looking for Conversion Rate Optimization Tools for Magento 2 stores? Get it here!
Website Support
& Maintenance Services
Make sure your store is not only in good shape but also thriving with a professional team yet at an affordable price.
Get Started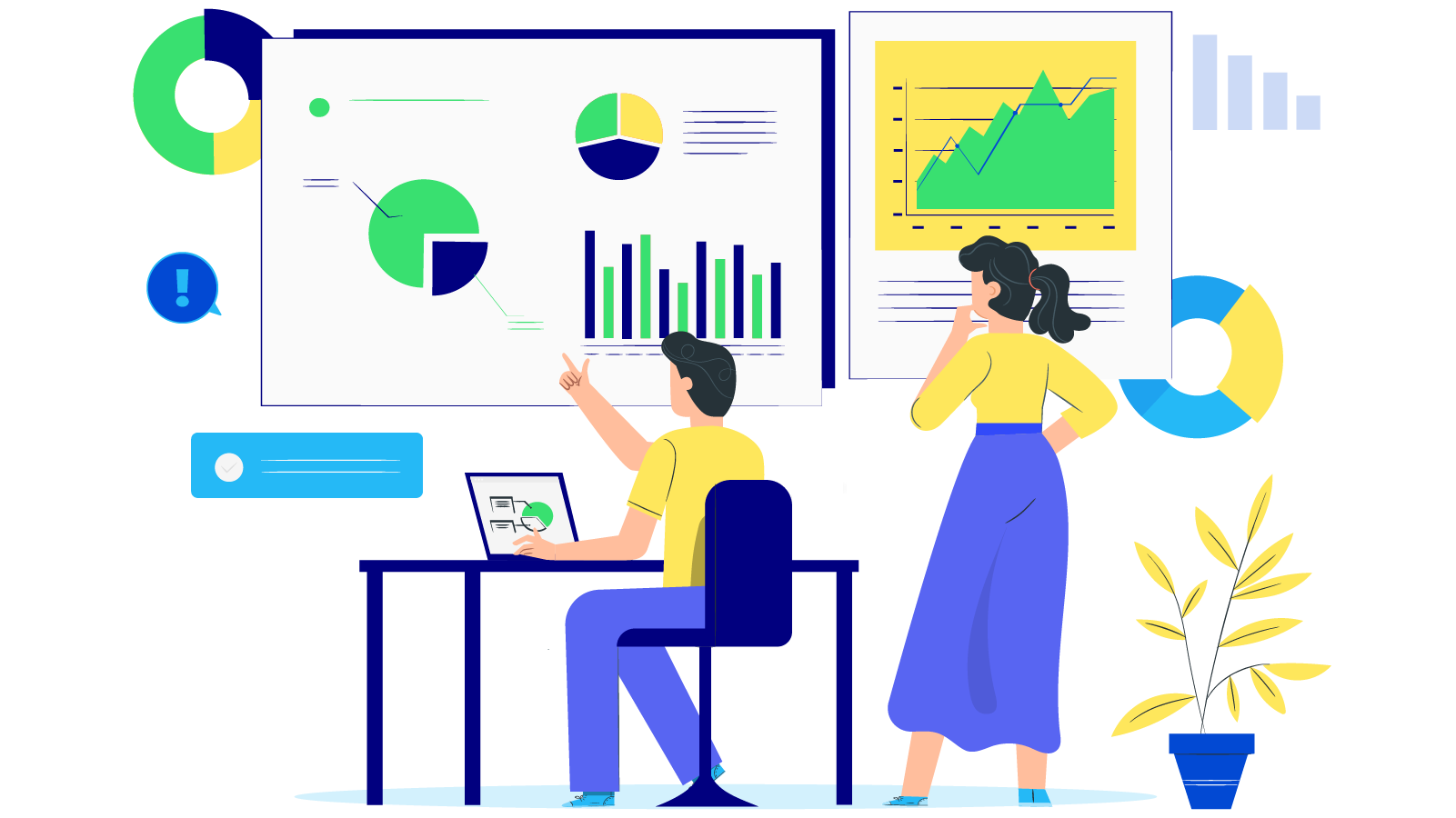 New Posts



Subscribe
Stay in the know
Get special offers on the latest news from Mageplaza.
Earn $10 in reward now!