Frequently Bought Together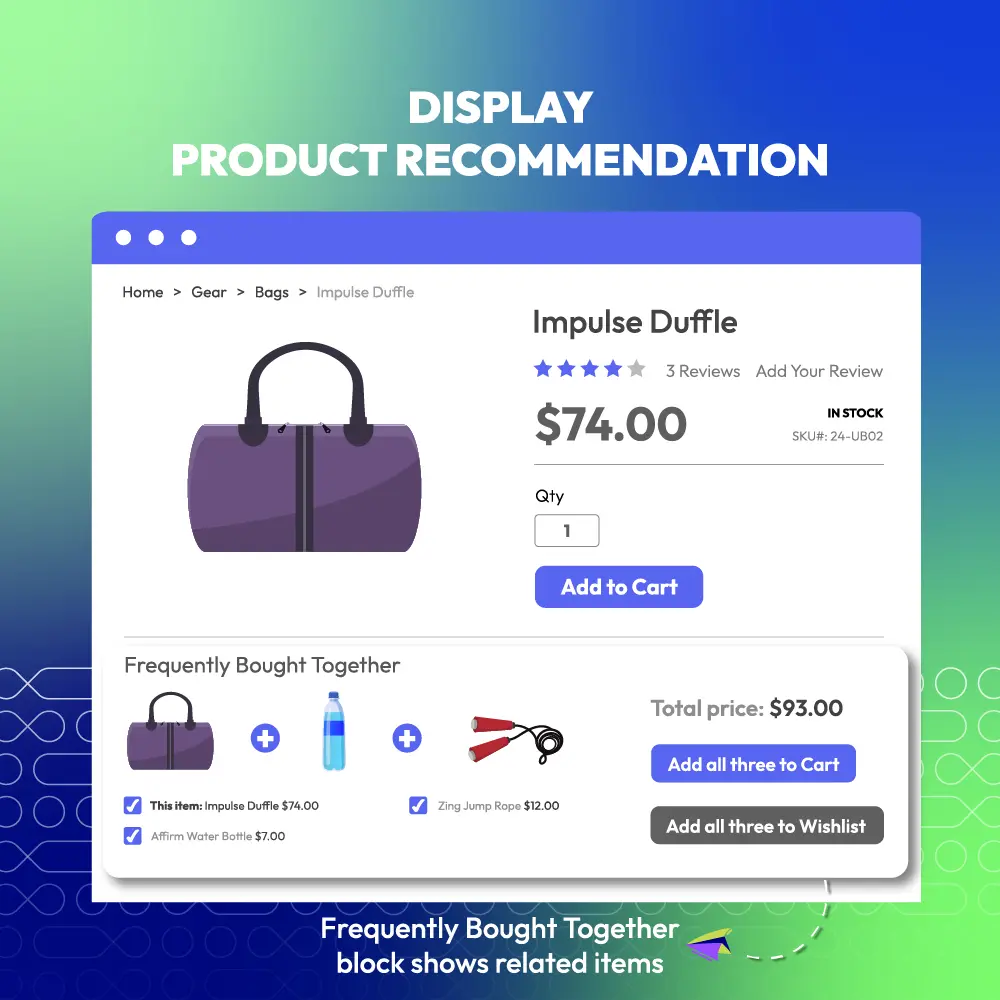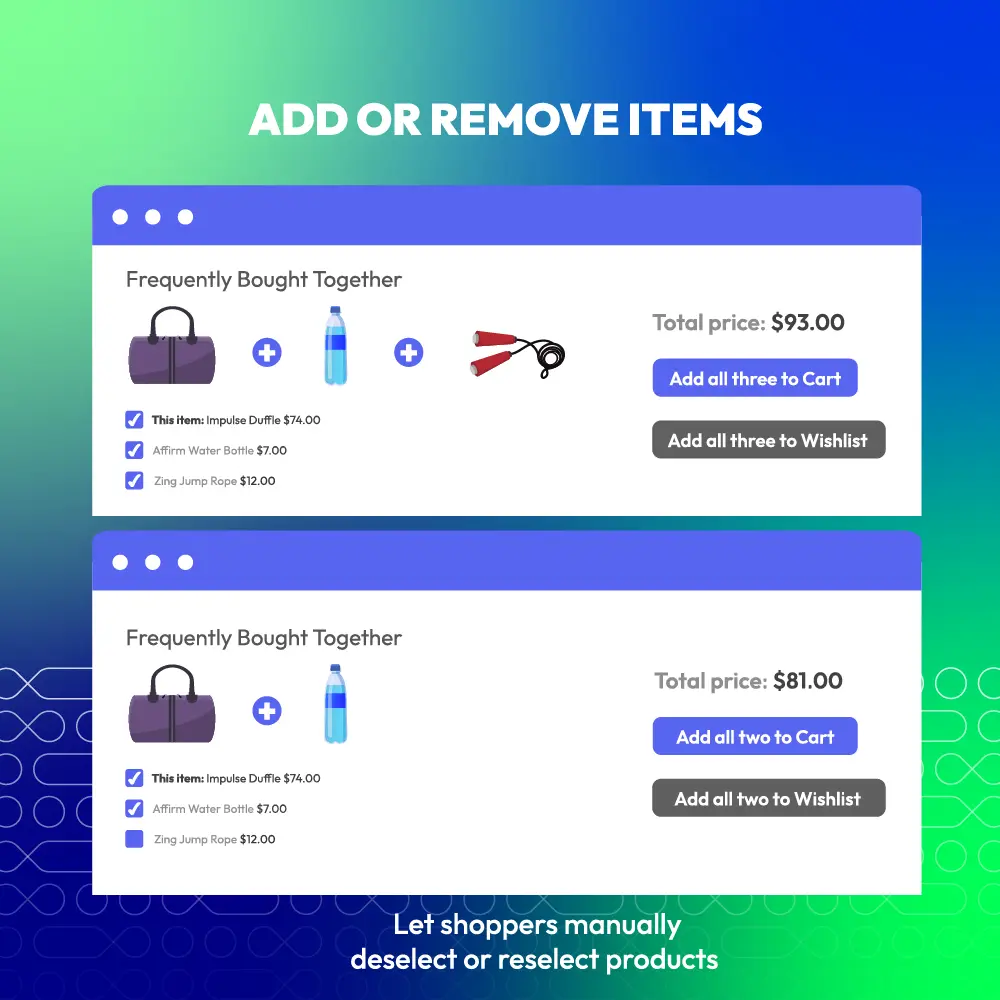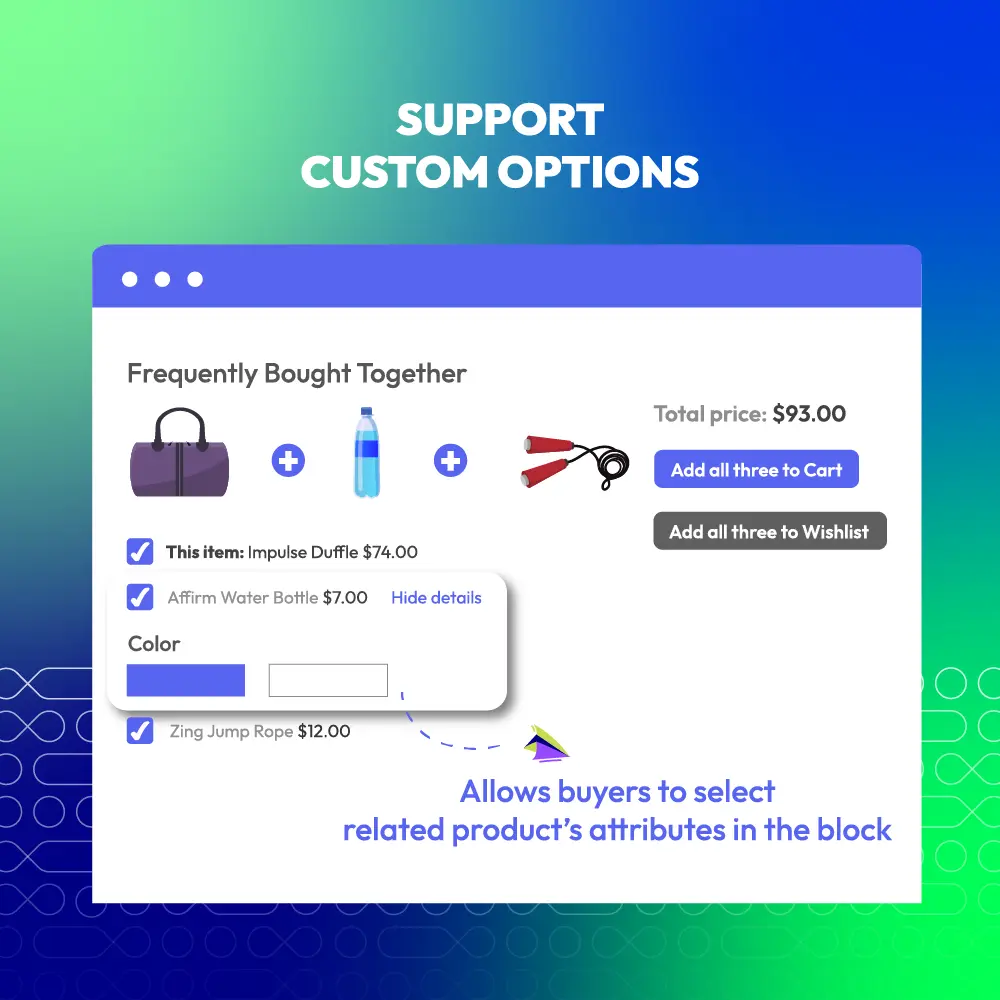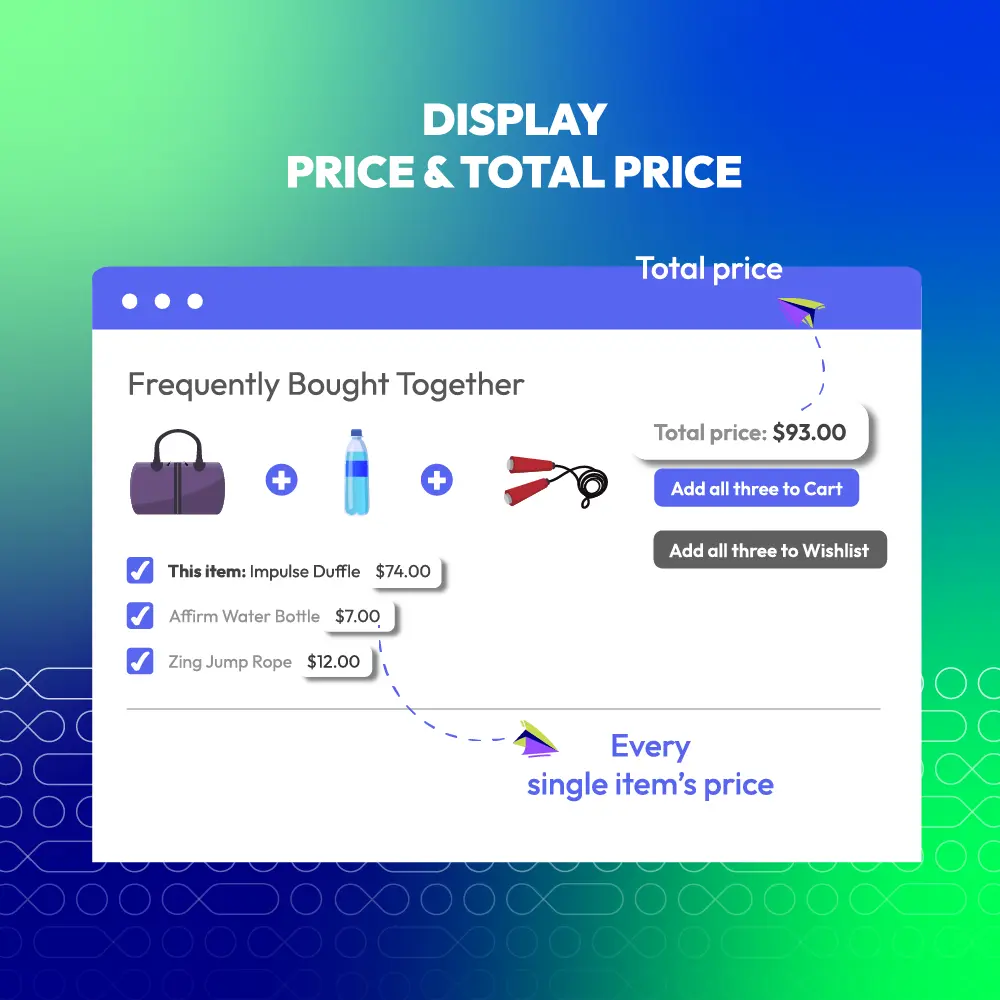 60-day Money Back
Frequent Update
365-day Support
Magento 2 Frequently Bought Together Extension
v4.2.2
Frequently Bought Together Extension is a tool that allows suggesting related products for customers and helps online stores boost sales. Add all items to their cart simultaneously.
Allows displaying native related products on the product page
Enables shoppers to select or deselect related items
Ability to adjust related products' attributes
Allows shoppers add products to Cart or to Wishlist
100% Open Source & Customizable
Product recommendations: Auto Related Products, Who Bought This Also Bought

CE/EE/B2B/Cloud/ Adobe Commerce 2.2.x, 2.3.x, 2.4.x
Chat now
Most-Trusted Pick
Work perfectly together
Cost-effective
60-day money back guarantee
FREE installation for all
Featured Frequently Bought Together
View Mageplaza Frequently Bought Together on actual Magento 2 stores
Problems
When a buyer visits an online store and views a product, other related items can be displayed and become a good recommendation for him to also buy other nice stuff. However, this customer can have difficulty dealing with a large number of his desired items when he has to direct to other different product pages and manually add things to cart. You can see that this process is time-consuming and, unfortunately, unprofessional and annoying.
Solutions
Luckily, we Mageplaza is able to help online stores solve this. By developing a new extension called Frequently Bought Together, we help you suggest beautiful native related products to your customers and promote them to purchase these items better by allowing them to add all to Cart. Also, buyers can even adjust product's attributes right on the original product page and see the total price of their selected items. No time wasting, no complicated purchase process at all.
Frequently Bought Together's Full Features
Allows admin stores to enable and disable module in the backend
Name the block of frequently bought together items with ease
Displays product's thumbnail image, name, and price
Ability to restrict the number of native related products
Enables shoppers to deselect or reselect suggested products to Cart
Allows buyers to select product's attributes to find their wanted items
Enables shoppers to add all products to Cart
Enables shoppers to add related item(s) to Wishlist
Automatically display updated total price by Ajax loading
Allows remove the Related Products block or displays it along with the Frequently Bought Together block.
Allows customizing the separator image showing up beside each product's thumbnail image.
Other features
Responsive design (Updated)
Open source 100%.
Easy to install and configure.
User-friendly interface.
1-year Support.
Lifetime Update.
60 days guarantee money back.
Fully compatible with Mageplaza extensions
Supports multiple stores.
Supports multiple languages.
Why choose Mageplaza Magento 2 Frequently Bought Together
Mageplaza provides consistent and customer-centric extensions for your Magento 2 store.
We don't sell products for one time. We provide lifetime solutions which help our customers thrive with their businesses.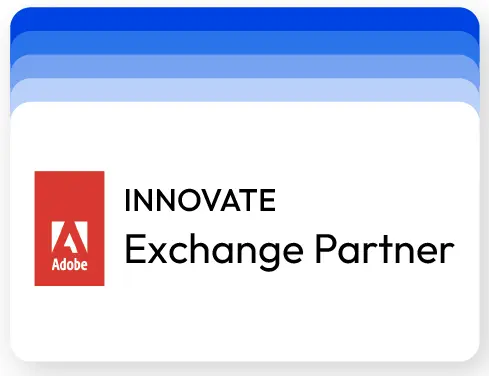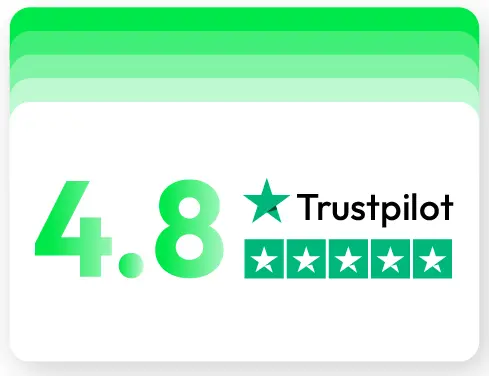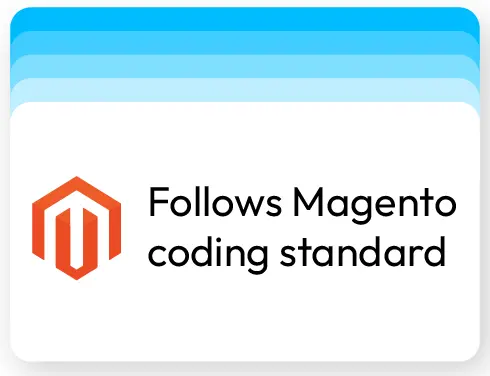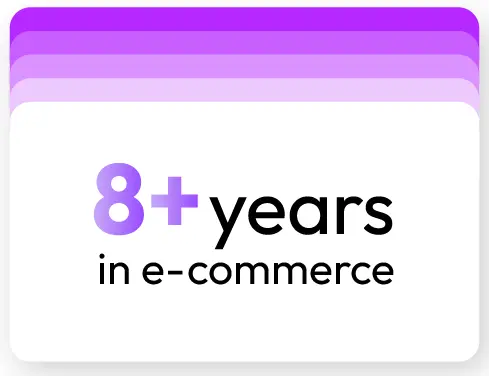 60-day Money Back
Extensive 60-day money-back period. You love it or get a full refund no questions asked.
Extensive Support Timeframe
Mageplaza provides support 16 hrs/day, 5.5 days/week to guarantee the seamless operation of our extensions on your store.
Install via Composer
Simple installation via composer helps you save time and eliminates technical issues during future updates.
Frequent Updates
Intensive update roadmaps ensure great performance, bug-free, highly compatible, and innovative extensions.