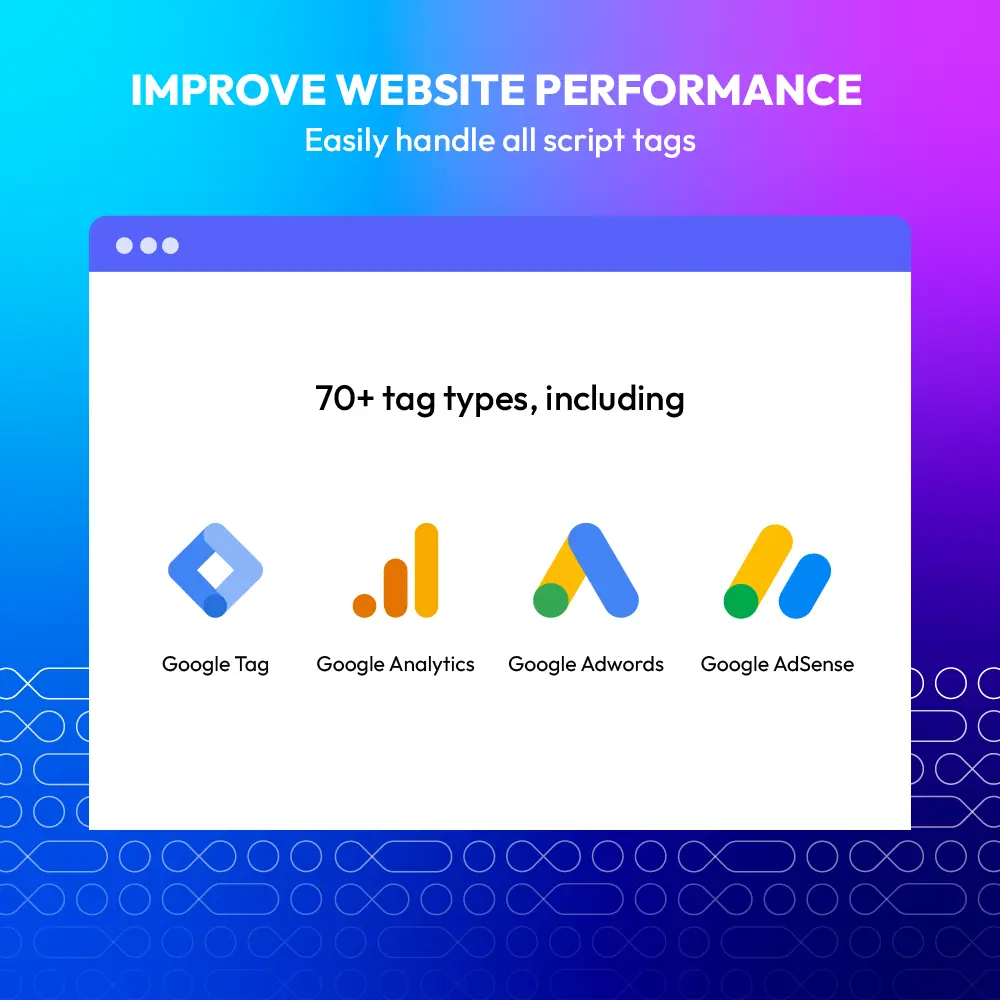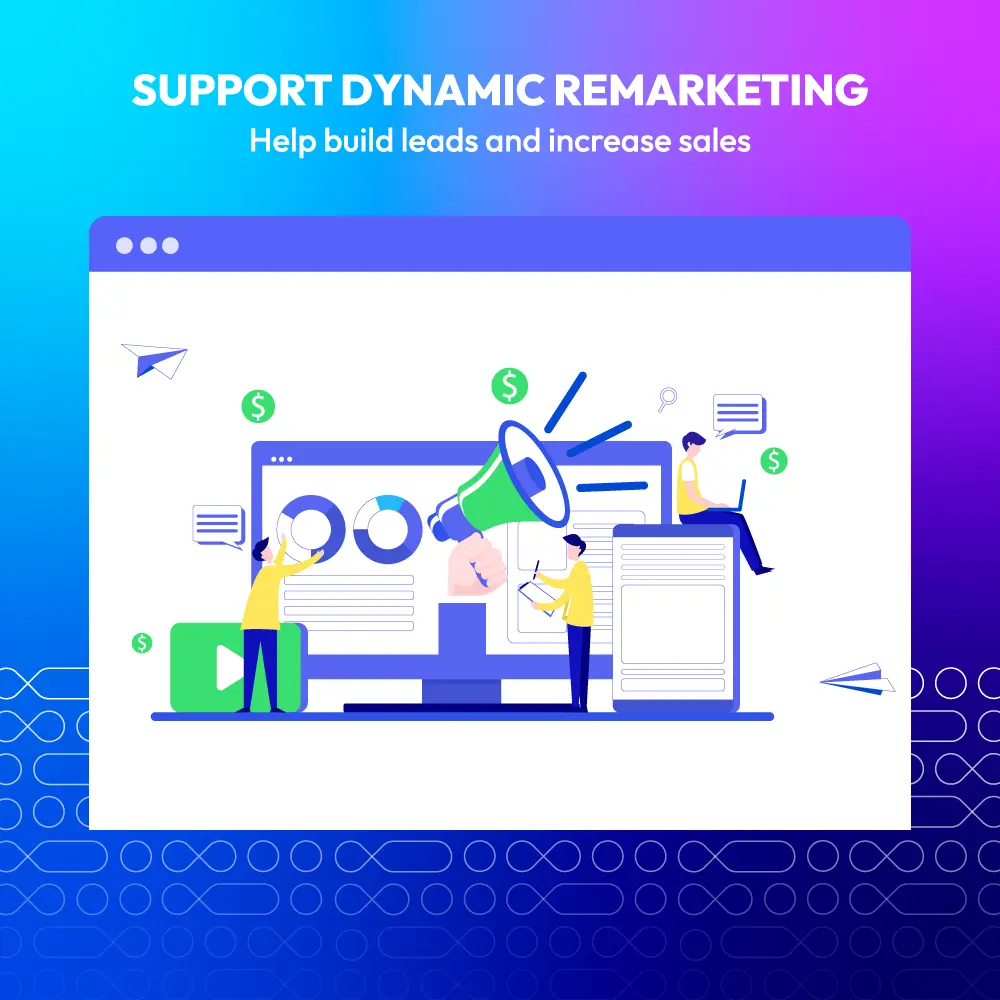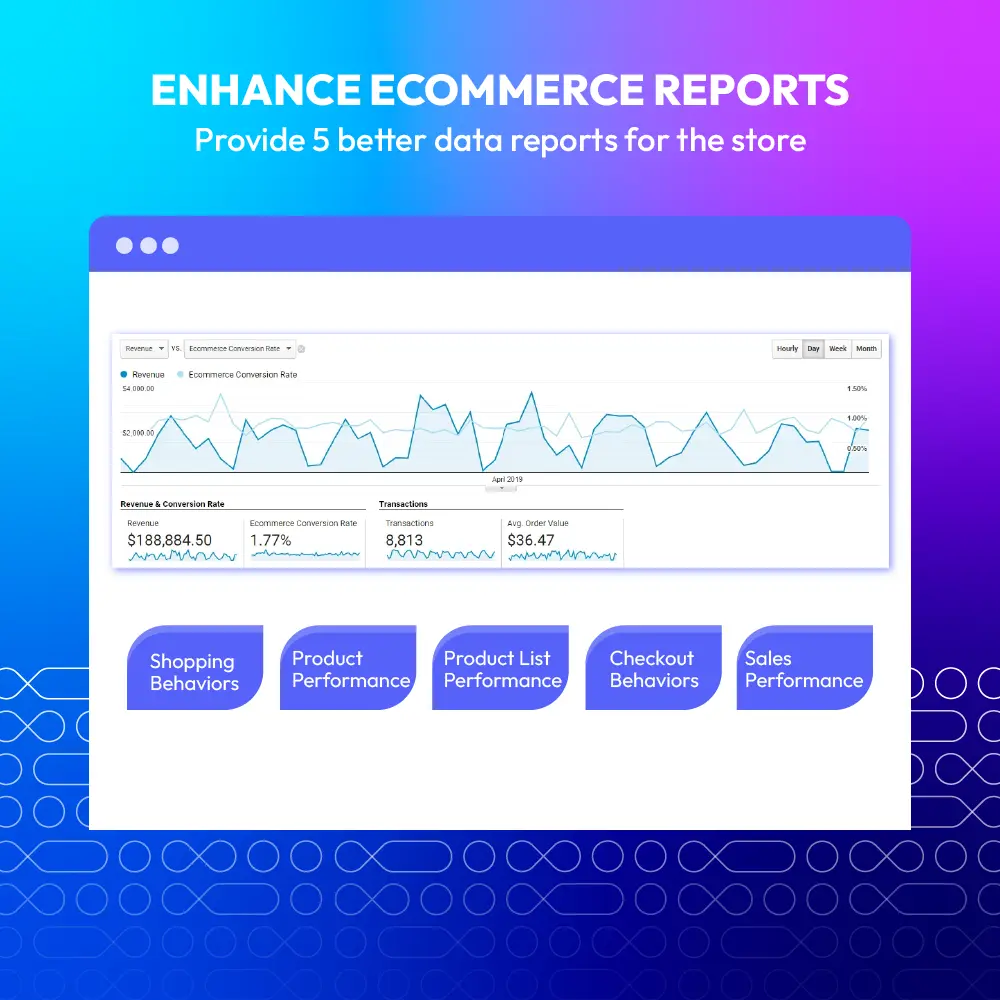 60-day Money Back
Frequent Update
365-day Support
Google Tag Manager for Magento 2
v4.4.2
Magento 2 Google Tag Manager extension makes data measurement become easy, quick, and friendly to any users. No more complex source codes, just simple tag editing processes. It is the properly mixed solution with the site-tagging function and the supplement of Google Analytics Enhanced Ecommerce, Google Adwords Conversion Tracking, Facebook Pixel.
CE/EE/B2B/Cloud/ Adobe Commerce 2.2.x, 2.3.x, 2.4.x
Chat now
Most-Trusted Pick
Work perfectly together
Cost-effective
90-day money back guarantee
FREE installation for all
Problems
Tags are snippets of code which are added to a site to collect information and send it to third parties. Commonly, sites use a lot of different tags and this requires a great deal of codes to create them. Therefore, the workload can become quite overwhelming to store sites, especially trying to add or edit tags by going directly into the site's source code.
Google Tag Manager is a tool with a user-friendly, web-based interface that simplifies the process of working with tags. With Google Tag Manager, store admins are able to add, edit, and disable tags without having to interfere with the source code. Everything is in one place, so that if any problems happen, it is easier to track and fix errors.
Solution
Google Tag Manager makes it so much easier to add and edit tags without hard requirements of technical knowledge. Therefore, it's great for e-commerce businesses that might have limited access to technical support. In addition, because admins can implement tracking codes by themselves, the process is not affected by other departments. With the usage of dozens of tags, Google Tag Manager makes it easier to manage them well and improves site speed.
Besides, Magento 2 Google Tag Manager extension will help your Magento store to integrate Google Adwords, Google Analytics and Facebook Pixel, from which you can manage all through the site. While Google Adwords and Google Analytics track the advertisement and website performance, Facebook Pixel takes care of Facebook conversions statistics for a more complete process.
In order to apply Google Tag Manager for Magento 2, now you only need to insert Google Tag ID, which you get from creating Google Tag Manager account from Google, into the Magento Admin and then enable it to use.
GTM Featured tags
Universal Analytics
Classic Google Analytics
AdWords Conversion Tracking
AdWords Remarketing
DoubleClick Floodlight Counter
DoubleClick Floodlight Sales
Google Optimize
Google Surveys Website Satisfaction
Custom HTML Tag
Custom Image Tag
Other 60+ tag types
Compatiple with Google Analytics: Product Feed, Webhook, Two Factor Authentication
Other Features
Support GA4
Allow excluding tax, shipping, shipping tax from the transaction
Allow excluding transactions with 0 value
Allow showing/hiding the brand, variant
Enhanced E-commerce Tracking Reports from Google Analytics
Facebook Pixel Implementation
Google Analytics Opt Out
Custom Dimensions
Custom Metrics
API: Export JSON files for tags, triggers, variables (New)
100% Open-source
Support multi-stores
Support multi-languages
Easy to custom
Other GTM tag types
AB TASTY Generic Tag
Adometry
AdRoll Smart Pixel
Audience Center 360
AWIN Conversion
AWIN Journey
Bizrate Insights Buyer Survey Solution
Bizrate Insights Site Abandonment Survey Solution
ClickTale Standard Tracking
comScore Unified Digital Measurement
Crazy Egg
Criteo OneTag
DistroScale Tag
Dstillery Universal Pixel
Eulerian Analytics
Google Trusted Stores
Hotjar Tracking Code
Infinity Call Tracking Tag
Intent Media - Search Compare Ads
K50 tracking tag
LeadLab
LinkedIn Insight
Lytics JS Tag
Marin Software
Mediaplex - IFRAME MCT Tag
Mediaplex - Standard IMG ROI Tag
Bing Ads Universal Event Tracking
Mouseflow
AdAdvisor
DCR Static Lite
Nudge Content Analytics
Oktopost Tracking Code
Optimise Conversion Tag
Message Mate
Perfect Audience Pixel
Personali Canvas
Placed
Pulse Insights Voice of Customer Platform
Quantcast Measure
SaleCycle JavaScript Tag
SaleCycle Pixel Tag
SearchForce JavaScript Tracking for Conversion Page
SearchForce JavaScript Tracking for Landing Page
SearchForce Redirection Tracking
Shareaholic
Survicate Widget
Tradedoubler Lead Conversion
Tradedoubler Sale Conversion
Turn Conversion Tracking
Turn Data Collection
Twitter Universal Website Tag
Upsellit Confirmation Tag
Upsellit Global Footer Tag
Ve Interactive JavaScript
Ve Interactive Pixel
VisualDNA Conversion Tag
Xtremepush - Web Push & Onsite Engagement
Yieldify
Why choose us?
Mageplaza provides consistent and customer-centric extensions for your Magento 2 store.
We don't sell products for one time. We provide lifetime solutions which help our customers thrive with their businesses.
60-day Money Back
Extensive 60-day money-back period. You love it or get a full refund no questions asked.
Extensive Support Timeframe
Mageplaza provides support 16 hrs/day, 5.5 days/week to guarantee the seamless operation of our extensions on your store.
Install via Composer
Simple installation via composer helps you save time and eliminates technical issues during future updates.
Frequent Updates
Intensive update roadmaps ensure great performance, bug-free, highly compatible, and innovative extensions.