Google Tag Manager extension for Magento 2
v2.2.2
Magento 2 Google Tag Manager extension is the properly mixed solution with the site-tagging function and the supplement of Google Analytics Enhanced Ecommerce, Google Adwords Conversion Tracking, Facebook Pixel. The module with the full functionalities definitely will support e-commerce stores to collect huge data, analyze customers insight deeply, improve store performance and increase conversion rate.
Simplify the management of GTM tags
Support dynamic remarketing
70+ tag types
Included Google Analytics Enhanced Ecommerce
Included Facebook Pixel
Compatible with Magento 2 GDPR, Magento 2 One Step Checkout
Looking for REST API, GraphQL? ETA: 2-4W Chat now.
Most-Trusted Pick
Work perfectly together
Cost-effective
90-day money back guarantee
FREE installation for all
You've just added this product to the cart:
Google Tag Manager
Frequently Bought Together
You've just added this product to the cart:
Google Tag Manager Pro
Google Tag Manager and the great benefits
Tags are snippets of code which are added to a site to collect information and send it to third parties. Commonly, sites use a lot of different tags and this requires a deal the amount of code to create them. Therefore, the workload can become quite overwhelming to store sites, especially trying to add or edit tags by going directly into the site's source code.
Google Tag Manager is a tool with a user-friendly, web-based interface that simplifies the process of working with tags. With Google Tag Manager, store admins are able to add, edit, and disable tags without having to interfere with the source code.

Google Tag Manager makes it so much easier to add and edit tags without hard requirements of technical knowledge. It's great for e-commerce businesses that might have limited access to technical support. With the usage of dozens of tags, Google Tag Manager makes it easier to manage them well and improves site speed.

Besides, Magento 2 Google Tag Manager extension will help your Magento store to integrate Google Adwords, Google Analytics and Facebook Pixel, from which you can manage all through the site.
In order to apply Google Tag Manager for Magento 2, only need to insert Google Tag ID, which you get from creating Google Tag Manager account from Google, into the Magento Admin and then, enable it to use.
Improve website performance
As usual, for Google Analytics or Adword, you must put many codes on the source of website and the speed of your site is lower than normal because it is hard to load. However, with Magento 2 Google Tag Manager, it is called as the third-party to handle all your script-tags and you only need to add its code into your site.
In this case, we test, the DOMContentLoaded: 848ms, page loaded in 2.58s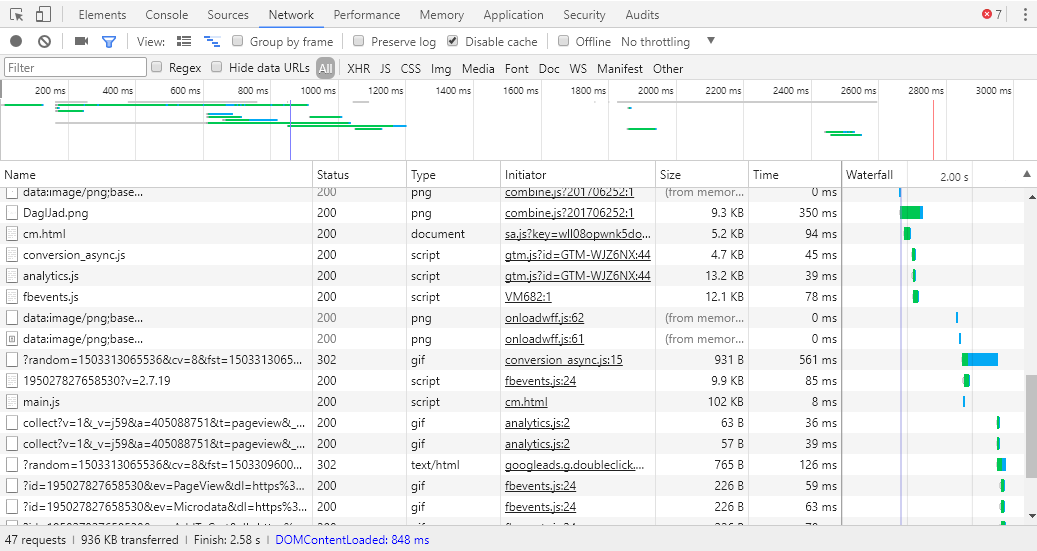 GTM Support Dynamic Remarketing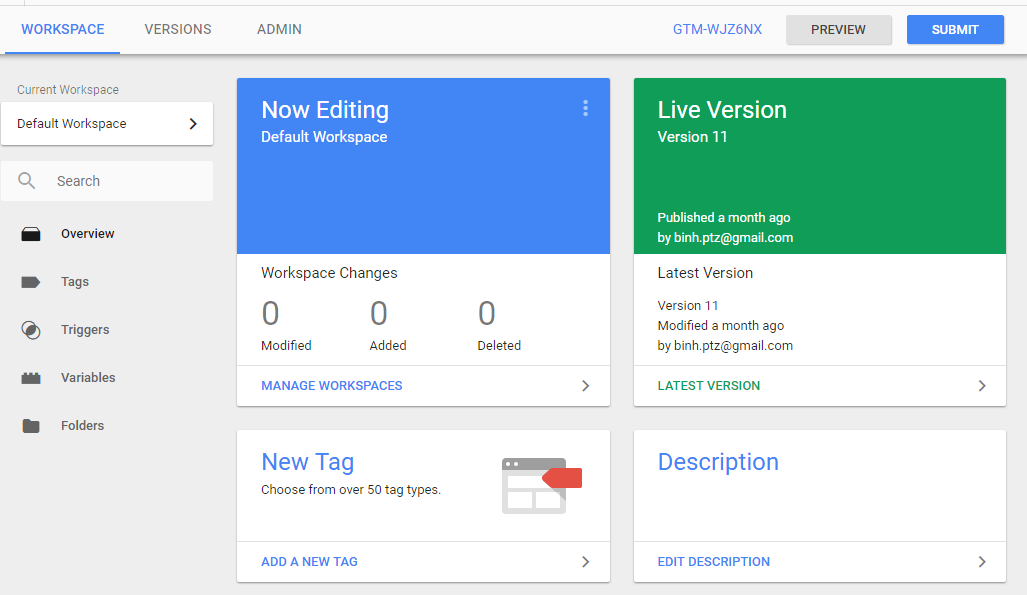 Magento 2 Google Tag Manager module supports Dynamic Remarketing. If remarketing is showing ads to the ones who have previously visited a website, dynamic remarketing will take a further step that is showing ads which contains products and services they viewed.
Because the messages are tailored to different audience, dynamic remarketing helps online stores build leads and sales by bringing previous visitors back to store sites to complete what they started.
Google Analytics Enchanced eCommerce
Outstanding features of Google Analytics are well integrated with Google Tag Manager. Enhanced E-commerce Data Reports are the most noticeable. The online stores are allowed to track customers' behaviors with every detail via the 5 powerful reports:
Shopping Behaviors: Identify where they lose the customers at each step (product view, add to cart, checkout)
Checkout Behaviors: See how successfully the customers moved through the checkout process
Product Performance: See products' performance in two various ways - revenue/ price/ quantity and user engagement (viewing, adding, removing)
Sales Performance: Evaluate sales in details
Product List Performance: See details about Product List Views, Product Adds To Cart, Product Checkouts, Product Revenue.
It's easy to configure in backend, just enable Google Analytics for eCommerce and get eCommerce Reports in GA.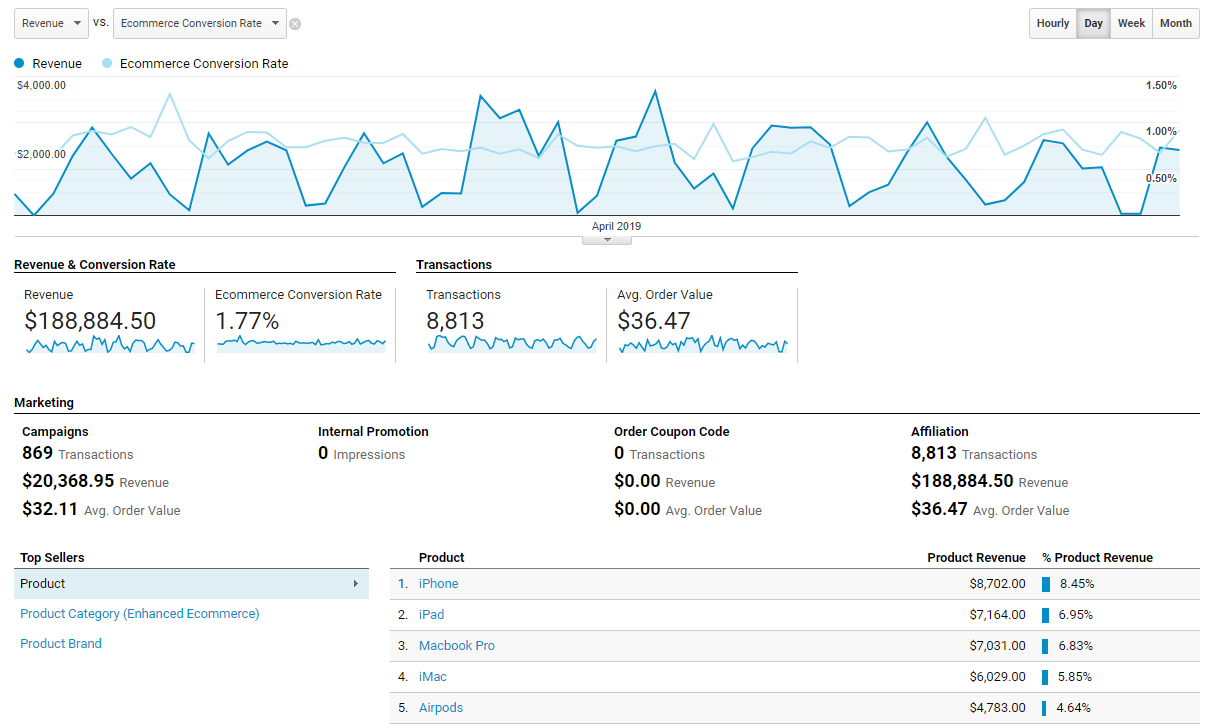 Facebook Pixel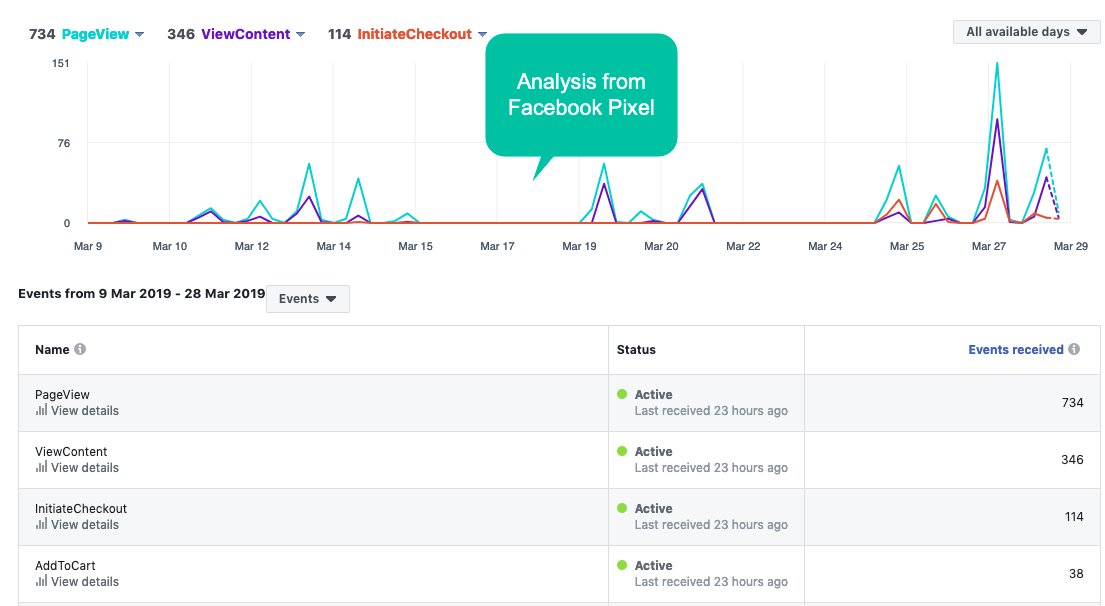 To track Facebook Conversions, it is necessary to have the Facebook Pixel installed on store site along with standard or custom events set up. Facebook Pixel is integrated well in Google Tag Manager extension for Magento 2. Facebook Pixel provides multiple benefits such as:
Capturing site visitor data
Build retargeting lists
Track standard & custom events & conversions
Build advertising audiences
Provide people-based reports through Facebook Analytics
Especially, Facebook Pixel is great for running retargeting ads on Facebook.
Full Magento 2 Google Tag Manager Features
Google Tag Manger supports the following tag types
GTM Featured tags
Universal Analytics
Classic Google Analytics
AdWords Conversion Tracking
AdWords Remarketing
DoubleClick Floodlight Counter
DoubleClick Floodlight Sales
Google Optimize
Google Surveys Website Satisfaction
Custom HTML Tag
Custom Image Tag
Other 60+ tag types
Compatiple with Google Analytics: Product Feed, Webhook, Two Factor Authentication
Other Features
Enhanced E-commerce Tracking Reports from Google Analytics
Facebook Pixel Implementation
100% Open-source
Support multi-stores
Support multi-languages
Easy to custom
Other GTM tag types
AB TASTY Generic Tag
Adometry
AdRoll Smart Pixel
Audience Center 360
AWIN Conversion
AWIN Journey
Bizrate Insights Buyer Survey Solution
Bizrate Insights Site Abandonment Survey Solution
ClickTale Standard Tracking
comScore Unified Digital Measurement
Crazy Egg
Criteo OneTag
DistroScale Tag
Dstillery Universal Pixel
Eulerian Analytics
Google Trusted Stores
Hotjar Tracking Code
Infinity Call Tracking Tag
Intent Media - Search Compare Ads
K50 tracking tag
LeadLab
LinkedIn Insight
Lytics JS Tag
Marin Software
Mediaplex - IFRAME MCT Tag
Mediaplex - Standard IMG ROI Tag
Bing Ads Universal Event Tracking
Mouseflow
AdAdvisor
DCR Static Lite
Nudge Content Analytics
Oktopost Tracking Code
Optimise Conversion Tag
Message Mate
Perfect Audience Pixel
Personali Canvas
Placed
Pulse Insights Voice of Customer Platform
Quantcast Measure
SaleCycle JavaScript Tag
SaleCycle Pixel Tag
SearchForce JavaScript Tracking for Conversion Page
SearchForce JavaScript Tracking for Landing Page
SearchForce Redirection Tracking
Shareaholic
Survicate Widget
Tradedoubler Lead Conversion
Tradedoubler Sale Conversion
Turn Conversion Tracking
Turn Data Collection
Twitter Universal Website Tag
Upsellit Confirmation Tag
Upsellit Global Footer Tag
Ve Interactive JavaScript
Ve Interactive Pixel
VisualDNA Conversion Tag
Xtremepush - Web Push & Onsite Engagement
Yieldify
Can't find your feature?
Are you looking for a feature in Google Tag Manager. Tell Elle your wants and needs.
Chat with Elle
Are you an agency?
Do you often visit us for purchasing extensions and technical support? Speak to April to learn about your exclusive benefits on Mageplaza
Chat with April
Marco
The extension is great and easy to use !
Amazing Extension
Purchased this extension and it works like a charm. support team was very helpful and fast. Highly recommend Mageplaza extensions!
Mustafa
-
Verified Purchase
Thank you for quick fix!
I had some issues with getting a ticket started but once I was in touch with the technical team everything went smoothly.
Awesome support
Shin, my technical supporter was extremely helpful and prompt to identify the issue and provide a fix. Awesome job! I hope these fixes make into the later releases of the extension.
Magnacraft
-
Verified Purchase
Thank you for your quick help!
What a great support! Detail-oriented, accurate, straight to the point and solve the problem. I couldn't believe that it solved that fast.
Most deserve service to invest
Really great and friendly customer service! I worked with you guys for only 1 day and the issue is sorted fast. Will recommend you to others!
Thomas André Jensen
-
Verified Purchase
Great product
Awesome quality, wonderful extension! Google Tag Manager plugin works great and does what it says on the tin, definitely, I will recommend this module.
Worked Straightaway
The installation was a smooth and painless process and worked straight away. Currently, it works exactly as I expected. Worked seamlessly when I upgraded the core Magento too.
Karthick
-
Verified Purchase
Great extension
This is a very important extension that I was looking for in a while, Mageplaza met my expectations and the price tag was awesome too. Thanks, guys for your hard work.
Solved my issue in flash
Exceptional customer support! Based on the support provided by Eric and his team Mageplaza has earned a new loyal customer. Thank you very much once again, great job!
Xu lanlei
-
Verified Purchase
Super easy installation!
Install module, add the google tag manager ID, done! Well, not exactly, you need to configure your tags in your Google account but that is another story. I am using Magento 2.3
Good extension
The extension is very good, easy to use and easy to install. It does the job. The support team is also very fast. I can recommend.
Great customer support
Our developer was able to get support assistant right away. The extension works great on our clients Magento site. Thank you for all your help.
Very High Quality Extension
I wish Mageplaza made more Magento extensions. I have used both their SMTP and this Google Tag Manager extension. They work perfectly. I wish they made an extension to turn Magento into a Marketplace. I purchased Webkul's extensions for that and their quality doesn't even come close to Mageplaza's. Maybe it's that Mageplaza focuses on much smaller extensions to ensure they get everything right but I can definitely tell the difference in quality. I used this Google Tag Manager extension to enable Facebook Pixel on my site and it's great. I didn't have to embed any code in my application and Facebook pixel auto detects events like Add to Cart and Purchases and Google Tag Manager wires it all together with the help of this little gem.
Works perfectly
Google Tag Manager plugin works great and does what it says on the tin, definitely, I will recommend this module. The installation was a smooth and painless process and worked straight away.
Great extension
It was very easy to install and setup. Currently, it works exactly as I expected. Thanks, Mageplaza. I would recommend this great module to everyone.
Radoslav
-
Verified Purchase
Great module!
This is a must-have tool for every store. Everything works as promised, this extension works great, much better than free extensions for Google Tag Manager. Also, the good documentation of this extension helps too. I will be a loyal customer for a long time!
Good service
Very good service. My issues were resolved quickly and extensions are working
Yusuf Wadee
-
Verified Purchase
Thanks to Mageplaza support team.
Very responsive support. Thanks
Jonathan Cunliffe
-
Verified Purchase
Perfect Product
This extension is very helpful and works well. The support is very good. The installation is very easy. The module is very simple to configure. I recommend for every one to use any extension of Mageplaza.
Adriano
-
Verified Purchase
Great
Great extension that makes it really easy to work with Google Analytics and AdWords. Makes work easier for my employees. Simple installation and very good manual. I ordered more extensions and had a positive experience everywhere.
Claudio
-
Verified Purchase
Great for Tracking Multiple AdWord campaigns!
I need a tool that would let me track multiple ad campaigns as to pay for our affiliates. With this I am able to attribute properly every single different ad campaign and pay my marketers accordingly.
Great one !
This is extension is very good and helps SEO on Google. Helps in marketing as well. Thanks to Magaplaza for introducing this extension. Overall this extension is excellent and very easy to install. Great!
Mohamed
-
Verified Purchase
Great Extension
Very smooth, all you have to do is put in your tracking id, and there are some configurations, thanks to their great documentation i was able to set this up smoothly and now analytics is tracking the site effectively! love it, great work MP! loyal customer for long!
Shayan
-
Verified Purchase
Nice extension
This extension makes it easier for advanced tracking and integrating with google tag manager. Installation was easy and I am happy with it. Thank you, Mageplaza. Keep up the good work!
Good module
Its very necessary, I needed to enable Google Tag Manager for my Magento store. Then I came across this free extension. and In minutes, I was able to install and use this extension. There is a minor issue with setup, I resolved by myself.
Jdfermin
-
Verified Purchase
Quite nice extension.
I needed to enable Google tag manger for my magento store. Then I came across this free extension. and In minutes, I was able to install and use this extension. Worked very well for me. A must have extension if you wish to enable GTM on your magento store..
kashish
-
Verified Purchase
This extension guided me to the right path unexpectedly
At that miserable time, I was just a newbie to Magento 2 who had no idea about Adwords and Google Analytics and HTML stuff and so on at the same time. Everything was a true mess. Until one of my partners recommended me to try Mageplaza's extensions and luckily it's free so I immediately checked it out like Ihavenothingtolose :d Then things turned out pretty ok, the modules are easy to understand and configure. I did figure out that remarketing is basically necessary for every store. Fortunately, Google Tag Manager supported me on this issue really quickly. One more cup of tea in here that I'm no longer maintaining tons of usual code on the source of our website, mostly for the time being I just need this extension only to handle all my current script-tags. Again, thanks Mageplaza for granting me this good chance to practice!
Rosa Royalfern.
-
Verified Purchase
Nice product
This was very helpful for us. We were trying other tag manager but this was good. Installation was also easy when compared to the other extension available in the market. Overall the product was awesome.
Sandeep
-
Verified Purchase
v2.2.2

29 May 2020

Compatible with Magento v2.3.5
v2.2.1

27 April 2020

Compatible with Magento 2.3.4
v2.2.0

24 February 2020

Improved: measuring checkout steps & checkout funnel
Fixed gtag error
Fixed issue with Facebook Pixel
Improved code style & performance
v2.1.0

01 April 2019

Add Google Analytic Feature:

Shopping/Checkout behavior
Product/Product list performance
Sales performance
IP Anonymization, Enhanced link attribution, Display advertising feature, etc.

Facebook Pixel Implementation
Compatible with Mageplaza One Step Checkout
Compatible with Magento v2.3.x
v2.0.2

07 August 2018

Fix: Product sorting error on Category pages
Fix: Error on getting the price for Group, bundle product
Fix: Showing product with not visible individually on the purchase page
v2.0.1

21 March 2018

Fixed GTM script on head tag
Performance improvements
2.0.0

27 September 2017

Mageplaza rebuild Google Tag Manger module

Support the following components:

Supports product DataLayer in Category page
Supports product impression DataLayer in Product detail page
Supports product impresstion DataLayer that it is added to cart event
Supports product impresstion DataLayer that it is removed from cart event
Supports product information DataLayer in cart page
Supports product information DataLayer in checkout page (discound,coupon, shipping fee)
Supports product information DataLayer in purchase page (total, tax fee, shipping fee)
Supports transactions by product variants (configurable, bundle, downloadable products)
v1.1.0

12 September 2016

Update Core Module