5 Tips To Increase Sales By Creating Urgency
The Most Popular Extension Builder for

Magento 2
With a big catalog of 224+ extensions for your online store
Overview
In marketing, one of the ideal ways to generate more conversions and sales is to create a sense of urgency and scarcity in your products and services such as using a Countdown Timer. The longer visitors consider whether to buy your products or services, the more likely they will get out of your site without purchasing anything. If you can create anxiety in your customers with the thought that your items might not be available in the future, visitors will be much more likely to take quick action and make a purchase.
Let's make an explosion on your sales by using these following must-try tips.
Main Content
5 Tips to Increase Sales by Creating Urgency
1. Countdown Timers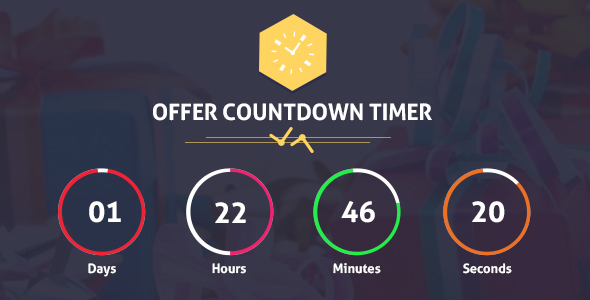 Countdown timers are an effective tool used by many stores. By it, customers can know how much time is left before a sale ends or begins, which helps speed up the sales process. By understanding the fact that people tend to process visuals at a faster rate than words, you can make the countdown timer more effective by the numbers and images than just using words.
Having a countdown timer on your store can backfire though. If you have a countdown timer running on the same product every day, people who visit your store regularly may realize it's fake. Using a countdown timer with an end time is a more honest and effective way to create urgency.
2. Use Urgency and Scarcity Words
Your content can create urgency and scarcity to convince customers that it's time to buy. Using short but intense and powerful words will make people pay attention first. According to The Ecommerce Expert, time-related words are especially useful if you want to create a sense of urgency.
Here are some of the recommended words to use in your marketing content:
Buy Now
Hurry up!
One time only
Last chance
Before it's gone
Clearance
Today only
Limited time
Instant
Don't miss out
3. Call To Action Button

Strong words and an appealing call to action can make all the difference between whether your visitors make a purchase or click away. Colors and psychology are deeply linked as well.
Research from HubSpot supports the idea that using warm colors – red, yellow, and orange – for your CTA buttons can create a sense of urgency that drives action. Whatever color you decide to use for your buttons, make sure they stand out from the rest of your page.
4. Show the Limited Availability of product
Many times you see the phrase: "Only X items left". The scarcer a product or service is, the more desire people want it. Especially for the favored items, customers are likely to purchase because they know that they have some last chance to own their be-love ones.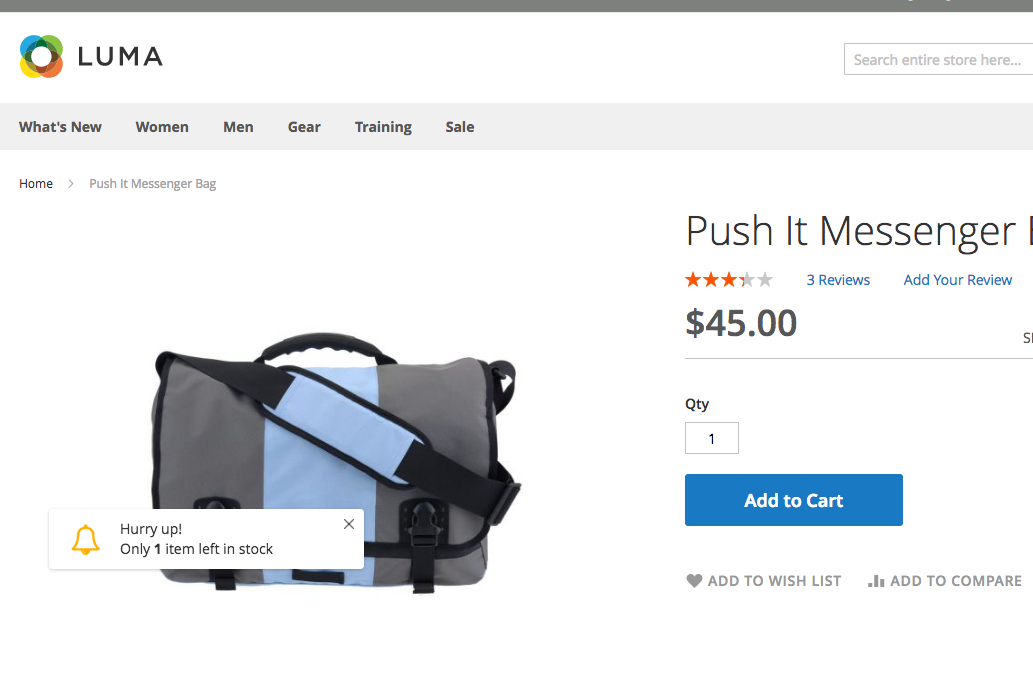 Therefore, if you can highlight how scarce your product or service is – or at least create the illustration that it's about to run out – you can drive people to click the Buy button before somebody else does. You can also use words like 'Only X left' or 'limited available' to draw people to buy. Having a specific number, if it's under 5 left can be effective at convincing someone to order. If you sell a service, you can make the same principle work for you by, for example, only taking on a certain number of clients every month.
5. Flash Sales

Time-limited sales events are a great way to create not only a sense of Scarcity and urgency but most importantly a sense of anticipation. A flash sale is one of the efficient ways to drive quick sales to your store. You can have a section on your website where you host a flash sale daily on different products. Alternatively, you can open a flash sale over a weekend, birthday celebration or end of season clearance. Your flash sale should have a steep discount on those select products such as 50% off to entice customers to buy.
Recommended Countdown Timer tool
In this post, we would love to bring in a new add-on from Mageplaza, Countdown Timer- the best practice helping to create urgency and scarcity. And following are the super benefits it brings about to your store.
Offer Two Automatic Countdown Timer Types
In order to make the sales campaign become more attractive, two types of clock timer are offered to store owners. According to which countdown time that you configured (Before Start Countdown or Time Remaining Countdown), the clock timer will be activated.
The Before Start Countdown is the countdown clock which displays before the sales campaign begins. The other one is the countdown clock which shows the time remaining before that campaign ends.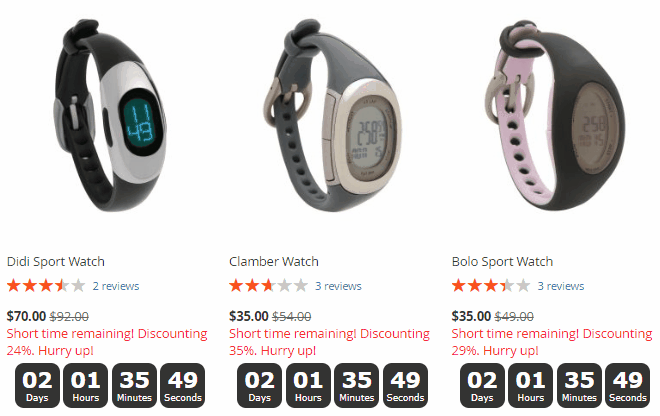 Display Countdown Timers Based On Conditions
The countdown timers will be activated according to various conditions in different situations of the store. Below are several cases in which the countdown clock will be run:
All products with a special price: Display the countdown timers besides all the products at special prices at the stores.
Specific products with special prices: The countdown clocks are displayed beside particular items which are applied specific conditions. For instance, Countdown Timer will be applied with the items which have special prices at Men Category and with black color.
Inherit conditions from catalog rules: The products that belong to particular catalog price rules will be applied with countdown timers.
None Product Base: The countdown clock will be applied not depending on the special price product. In some occasions such as coming-soon items, or upcoming events at the store, store owners often use this type of condition.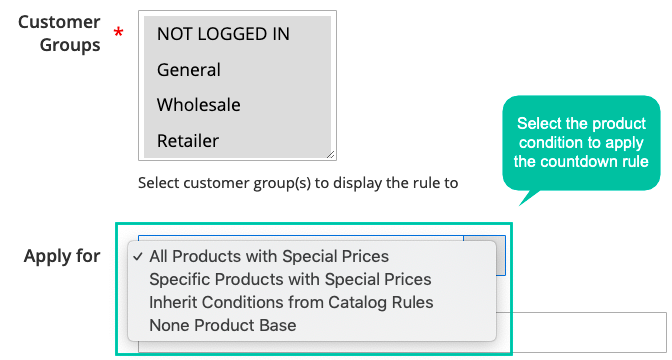 Offer Five Premade Templates Which Are Customizable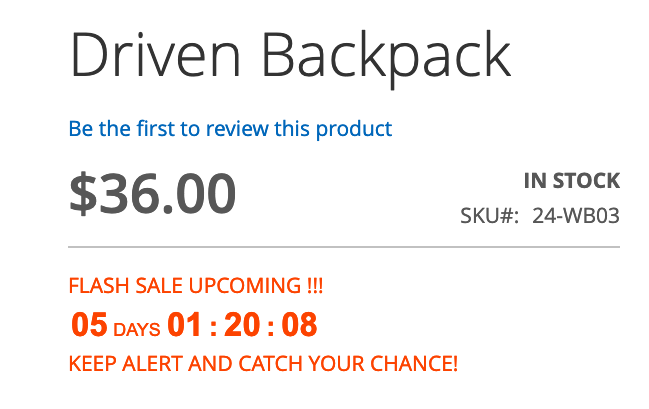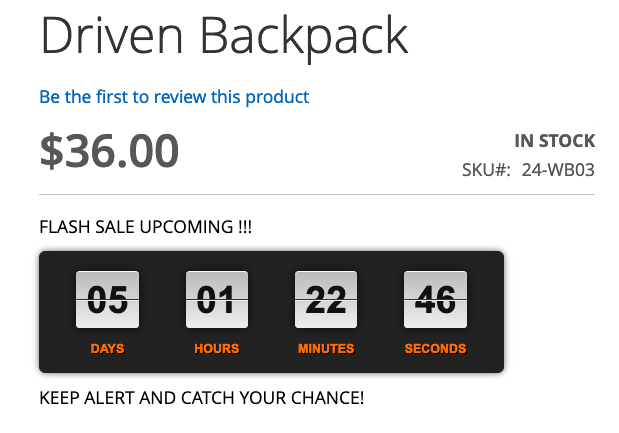 With this feature, store owners can freely pick their preferred cock styles within five ready-to-use samples which are provided by Mageplaza Countdown Timer. With the different colors, shapes and other elements in each template, admin can choose the style which suitable with their store.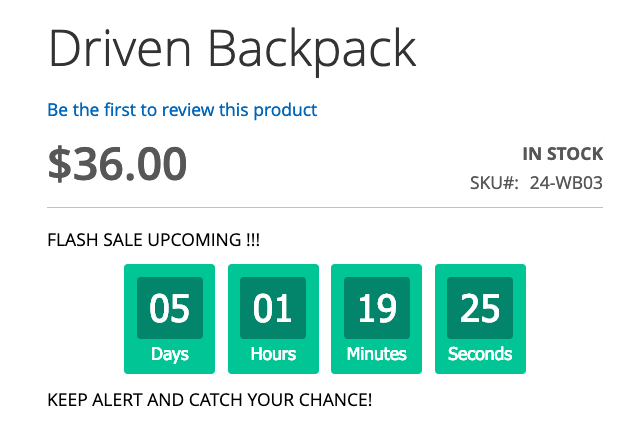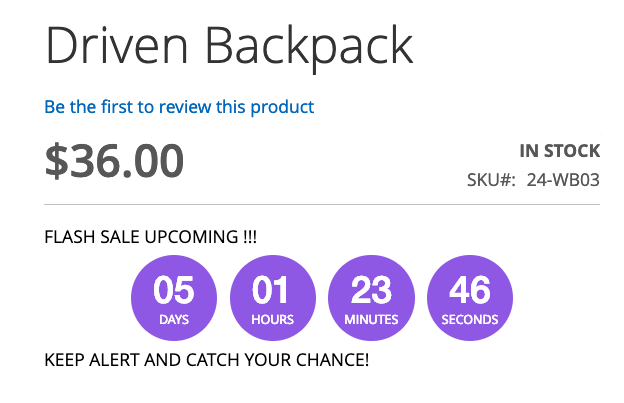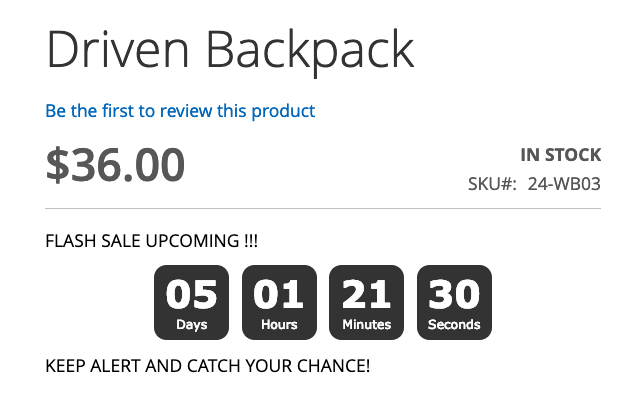 In addition, these styles can also be customized easily to suit the store owners' demand.
Set The Schedule To Display The Timer
This is a noticeable feature of this module. In the situation when the sales are not based on the price of the product, you can use a particular schedule configuration section to set the start as well as the end date for the clock from the backend.
Besides, with special products, according to that product's discount time, the clock will be limited to run in a specific period of time.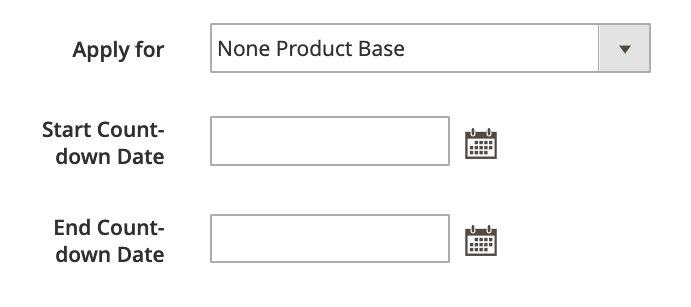 Full Features of Countdown Timer module
For Store Admins
Configuration
Enable/ Disable the module

Create Rules

Set a new rule's name
Allow/ Disallow the rule
Choose the store views
Choose the customer groups to apply the rule
Choose the condition types to apply the rule
Set the rule priority
Turn on/ off Before Start Countdown
Choose clock type for Before Start Countdown
Turn on/ off Time Remaining Countdown
Choose clock type for Time Remaining Countdown
Allow customizing the clock styles by Custom CSS

Display

Decide to display the countdown clock on Category Page or Product Page
Allow using widget or snippet to display the countdown clock at any position on store site

For Customers

Be noticed about special offers at stores easily
Make the plan to order discount products or join events
Have a better shopping experience on the store site
Final words
In a nut cell, urgency and scarcity in most cases make customers have faster purchase decision, means that lessen the conversion time on your store. Mageplaza Countdown Timer was built to make full use of that customer's insight. It helps e-commerce stores to drive sales effectively by adding extra countdown clocks to special products or offers.
See more Magento 2 Countdown Timer
Looking for more Sales Booster Tools for Magento 2 stores? Get it here!

Website Support
& Maintenance Services
Make sure your store is not only in good shape but also thriving with a professional team yet at an affordable price.
Get Started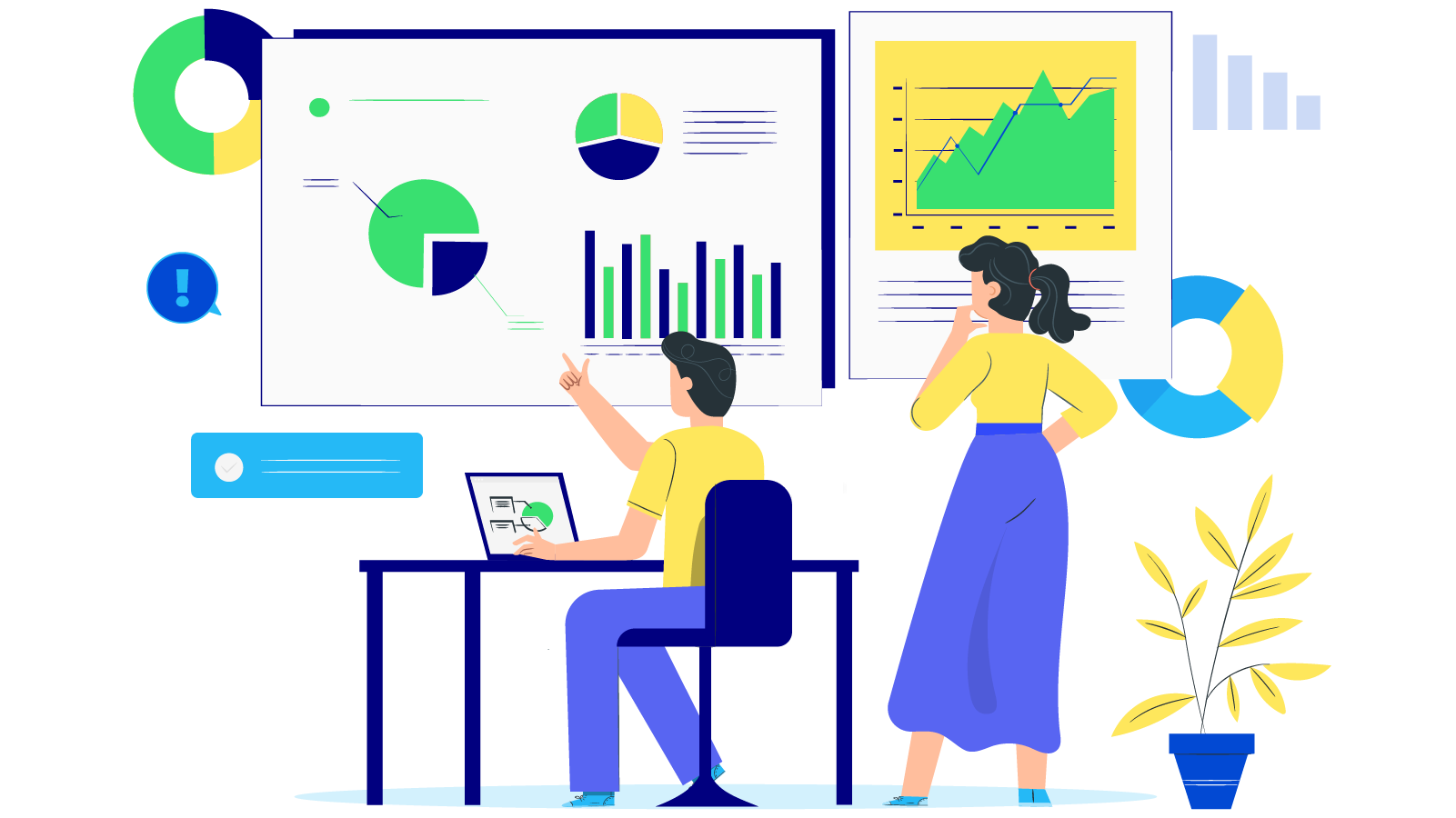 New Posts



Subscribe
Stay in the know
Get special offers on the latest news from Mageplaza.
Earn $10 in reward now!