Revolutionize Customer Experience With The Best AI Chatbots On The Planet
The Most Popular Extension Builder for

Magento 2
With a big catalog of 234+ extensions for your online store
Customer service is a crucial element of growing businesses and needs to be considered with utmost sincerity and care. In order to improve customer service standard and meet pressing demands of rich engagement from consumers, businesses are increasingly adopting AI chatbots for their customer support. AI-powered chatbots are disrupting the landscape of customer service to enable a satisfying level of automated conversations and interactions.
Table of contents
About Chatbots
Chatbots are the best answer to the demanding attitude of tech-savvy customers as it intelligently automates customer service, leaving customers happy and delighted. Chatbots process customer inquiries in real-time to create expected responses and are also easy to install.
Best Game-Changing AI Chatbots
If you want to revolutionize customer experience with automation and personalization, here are a few best game-changing AI chatbots on the planet.
Dialogflow
Dialoggflow is enthroned as the topmost remarkable name among AI apps along with Natural Language Processing platform. The chatbot integrates both voice and text applications to Amazon Alexa, Google Assistant, Microsoft Cortana. Highly respected, Dialogflow is quite a famous chatbot tool especially for enterprise companies with a big line of customers. The text and voice recognition service of Dialogflow is leveraged by big names like Facebook Messenger, Telegram, Twitter, Slack, Skype and more. The chatbot is equipped with the inherent potential to evolve cognitively by learning from client businesses to deliver more relevant responses to customers. The only limitation with the tool is that it does not support other languages.
Acquire
Acquire's conversational chatbot is designed to enhance the sales representatives' capacity to solve customer queries with utmost ease in record time. This chatbot can easily integrate with other customer support software of yours like Live Chat, Knowledge-base, etc to create a more effective customer service strategy.
You can have this chatbot offer customer service 24/7, therefore reducing resolution time and your agents' workload. In addition to this, it can easily answer FAQs and provide help based resources material to the people. For any complicated queries, they can redirect to a live agent in no time. Acquire's chatbots use sophisticated artificial intelligence and machine learning algorithms to allow businesses to offer a customized experience to all their visitors and customers.
This tool is easy to deploy for businesses of any size & type. You can modify the workflows of the chatbot as per your need in just a few clicks, no prior technical knowledge is required.
Chatfuel
Chatfuel is a smart, flexible and user-friendly AI chatbot where developers can perform custom coding and integrate third-party plugins. Working with Chatfuel is not too challenging and demands no heavy coding experience. To keep users engaged and informed, this chatbot is designed to offer you live real-time updates on sports, news, and highlights on current affairs. Keeping interactions with users rich and fresh, Chatfuel also boasts of generous community support and provides great help with custom coding solutions. Due to advanced custom coding and user-oriented approach, Chatfuel is regarded as one of the top NLP platforms.
ManyChat
ManyChat offers a great platform to work with and is equipped with amazing tools and impressive UI/UX design that appeal to a wide base of users. The chatbot assures that users will experience ease and speed while custom-coding and is quite friendly to those without deep coding skills or previous experience. Its wonderful UI/UX design and accessible tools are the hallmarks that make ManyChat a superior option in best AI-powered chatbots. While there are other bots striving to be engaging and appealing, ManyChat easily makes for the considerable name in AI bots. However, ManyChat is slightly inflexible when it comes to coding experiments and community resources.
NanoRep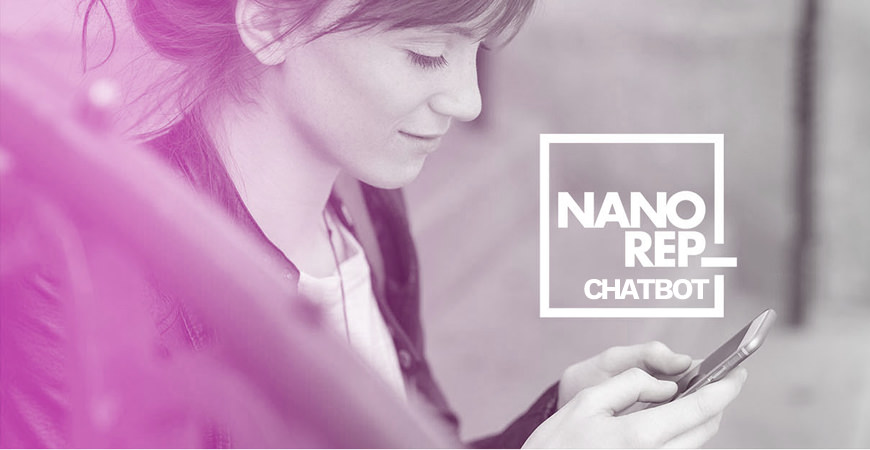 NanoRep is flexible, smart and case-specific customer service bot that makes the entire journey effortless for customers. It handles a variety of service-related queries and issues coming from customers and interacts with them without relying on predefined scripts unlike other chatbots in the similar domain. It delivers contextual relevant answers that align closely with customer expectations, depending on the customer's status, location, the device used and the product being discussed. NanoRep is smart enough to usher customers to most relevant third-party channels for deeper assistance if required. NanoRep has been included by Forrester in its list of top 10 enterprise customer service chatbots.
Bold360ai
Bold360ai partners with diverse companies in order to establish reliable chatbot support. A few glorious names of these companies include Vodafone, Ikea, Thomas Cook, RBS, FedEx, JustFab and more. Using a mobile device as the main platform, Bold360 offers robust and effective solutions to across multiple digital channels from any local location. Through its intelligent data reading and processing, the AI tool surprisingly understands customer requirement and personalizes the live interactions. Unbelievably flexible and exceptional, Bold360 delivers its promise from the day one with brilliant capabilities without the involvement of any data scientist.
ChatBot
Enabled with NLP platform, ChatBot gives you the power to build your customer service chatbot in as little as 10 minutes. This marvelous chatbot makes it possible to automate as much as 80% of business queries, boosting an entrepreneur's working efficiency using little efforts. You can use ChatBot with its partners such as Twitter, YouTube, Messenger, Skype, Slack and more. The chatbot tool takes over many of the mundane tasks you rather wish to keep at bay, including food ordering, birthday greetings or flight booking. It also involves AI across multiple channels to ensure most successful chat sessions.
Botsify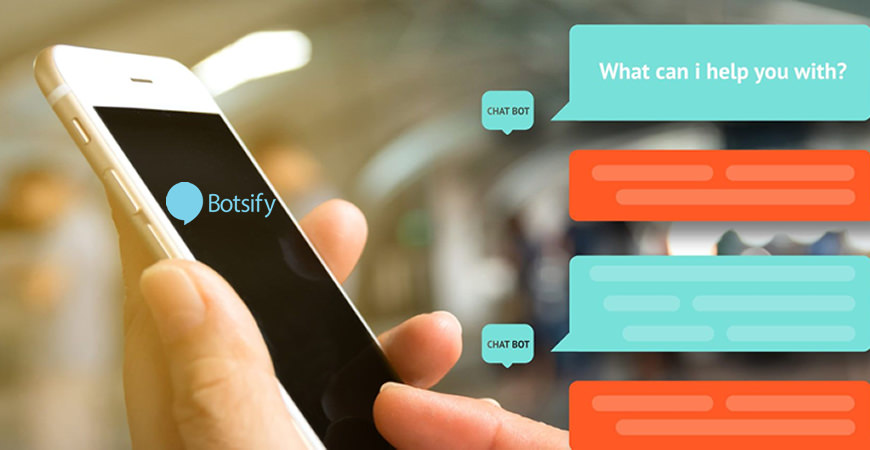 Botsify does not just belong to coding experts, but it appeals to companies that want to custom-built their own AI chatbot for excellent customer service. Botsify relieves you from excessive stress of massive coding efforts and offers a simplistic method of making chatbots for everyone, which is probably why it has become quite popular these days. Simple to integrate, the AI chatbot requires little programming as one can design custom templates using its easy drag-and-drop interface. One of the greatest perks with Botsify is that users can receive push notifications upon requesting human help or business-specific chatbot templates and, to avoid starting from scratch, template cloning facility.
Morph.ai
Morph.ai is another AI-powered chatbot that works perfectly across many Android apps, Messengers, iOS apps and other popular websites. Users can leverage Morph.ai chatbot tool to automate up to 70% of their customer support operations. Moreover, you can also install it within your existing CRM along with accessible tools. It has an organic ability to learn from new queries in order to automate future chat responses. Morph.ai processes cards, carousels and quick replies added by you to enrich conversations. Morph also promises integration with Smooch, Zendesk, Salesforce, and Hubspot in the future.
Conclusion
As consumers evolve and mature in their understanding and as routines get busier, yesterday's expectations of having human-like conversations are dwindling away. They just need information in the quickest way possible. Automation technology powered by AI chatbots has fundamentally revolutionized how service-related tasks are performed across many business processes. Adding efficiency and accuracy, these virtual AI assistants are here to improve customer experience. As people grow accustomed to using chatbots for everyday solutions, there is likely to be prevalent adoption of the technology across various industry verticals.
Author Bio - Hena Patel is a digital and content marketer who works at Spaculus Software Pvt. Ltd. She is working with B2B companies and provides useful and engaging content that converts viewers into customers. You can connect with her on LinkedIn.***
Magento Support
& Maintenance Services
Make sure your M2 store is not only in good shape but also thriving with a professional team yet at an affordable price.
Get Started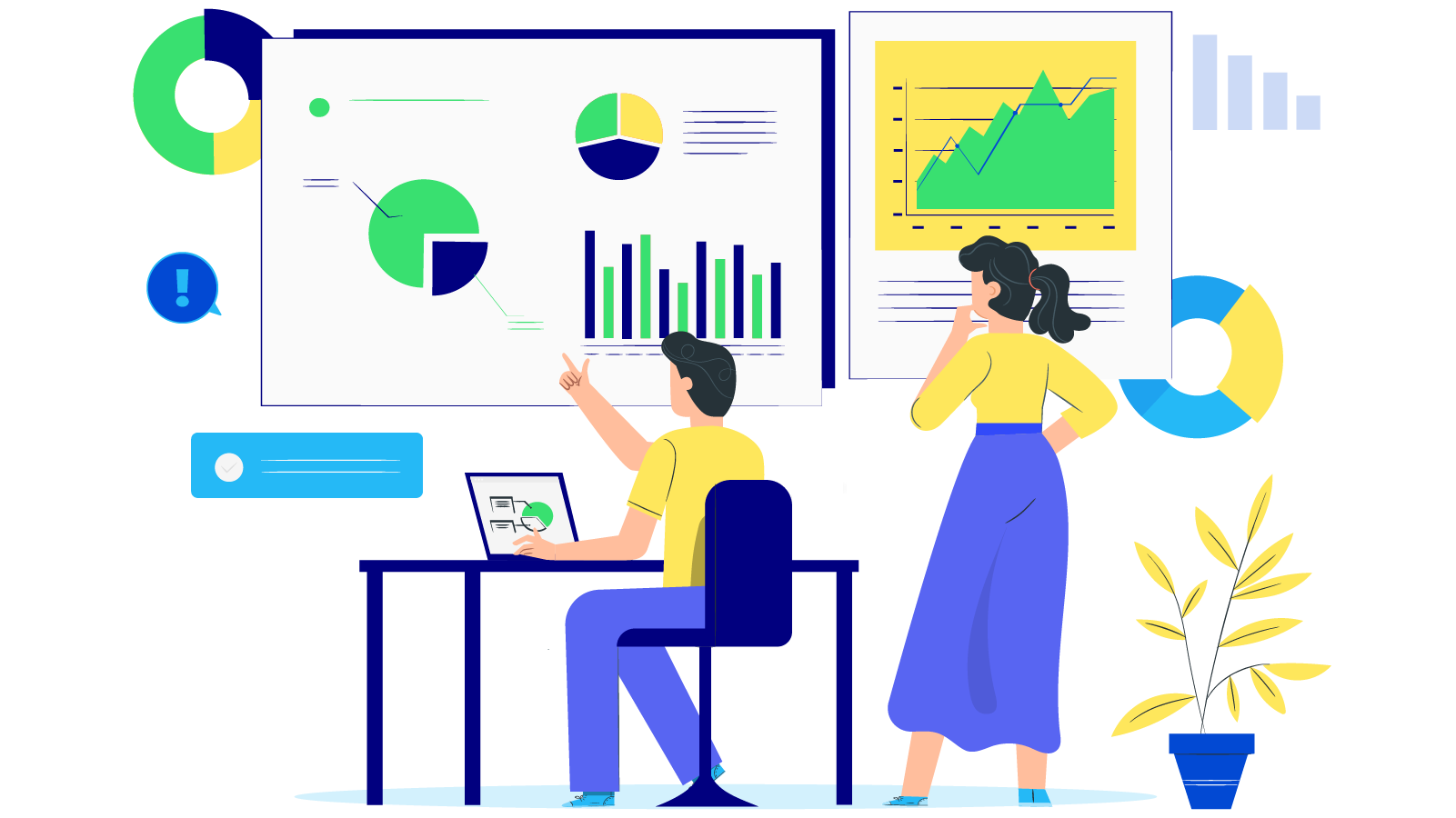 New Posts

Subscribe
Stay in the know
Get special offers on the latest news from Mageplaza.
Earn $10 in reward now!