How to Calculate Conversion Rate on e-Commerce Websites?
The Most Popular Extension Builder for

Magento 2
With a big catalog of 224+ extensions for your online store
Why is conversion rate such an attractive term to many marketers?
If you are an owner of a website, you will also find this term very important and one of the numbers to measure the effectiveness of your online marketing activities.
However, each website has its own conversion goal, so the conversion is calculated based on the goal of each business.
In this article, we will see some popular types of conversion and the formula to calculate the conversion rate. Also, some conversion benchmarks are compiled so you can compare them to your website's ones to evaluate marketing performances.
Table of Contents
What is a conversion?
A conversion is an action in a visit on your website that completes a certain goal. Depending on your page's purpose, these goals can be:
Make a purchase
Add products to the cart
Proceed to checkout
Create an account
Request a trial version
Check out a demo
Subscribe to a newsletter
Volunteer personal information for something (personalized analytics, free documents, etc)
Talk to you via the chatbox
Download something (eBook, demo, etc)
Send a product request
Install something to use (demo, software trial, etc)
Submit a contact form
If you are running an e-commerce website, you may care about the final goal - a purchase. However, as a marketing manager or website owner, you cannot look only at a big picture, try to break down this "macro" goal into some "micro" goal and improve each one if needed. For example, you put a trial version of your service on the landing page, if the number of trial version request is high but the sales are low, you should revise the trial version's quality.
3 Steps to calculate the conversion rate
So the question is how to calculate the rate. These are steps you should follow to calculate this important rate:
Step 1: Get the number of visitors to your website. You can easily collect this number by these free and paid tools: SimilarWeb, Alexa, Google Analytics.
Step 2: Collect the number of conversions. Basically, based on the conversion that your brand defines and the purpose of the business, you can have multiple methods to count the conversion. It can be the number of orders, submit forms, contacts, downloads, etc.
Step 3: Use the following formula to count calculate the conversion rate: Conversion rate = The number of conversions/ The number of visitors * 100%
For example, if you have 10,000 visitors and 200 conversions, the conversion rate will be 2%.
Noted: Because internet traffic has a lot of accidents that someone could randomly click on the link and be taken to your site. The only way to effectively calculate the conversion rate is to watch the rate for a time frame. For example, you should spend at least 3 months to assess the performance of a marketing campaign by conversion rate.
Important conversion rates with websites
Now, you may ask this question: what if the formula above is not specific enough to assess the performance of different elements and factors within my business such as conversion rate with each customer segment/group, marketing campaign.
Read more: What is a Good eCommerce Conversion Rate?
Overall conversion rate
Formula: The number of conversions of as a whole/ The number of visitors to website's landing pages * 100%
This number gives you a big picture of the marketing performance with the supreme purpose that is a purchase. The general performance of your website and all marketing activities can be briefly evaluated based on this rate.
Say Goodbye to Slow Page Loading
Get Website Performance Audit. Speed it up - earn more sales & customer satisfaction.
Get Website Audit
Landing page conversion rate
Formula: The number of conversions of a landing page/ The number of visitors from that landing page * 100%
Usage: if you have multiple landing pages for one product and you want to know which landing page converts best, use this formula.
For example, you have two landing pages tailored for a new edition of tea, then you don't know which kind of design and content will fit the prospects better. You will test each page's performance by its conversion rate by A/B testing or basically test each page one by one with the same time length.
Targeted customer group conversion rate
This is an example of creating a customer group
Formula: The number of conversions of a targeted group/ The number of visitors from that targeted group * 100%
Usage: this rate is useful when you have one product for different customer targeted groups and you want to know how much it is suitable for each targeted customer group. However, this rate is meaningful only when you put visitors from each targeted customer group roughly equal.
For example, you have three groups of customers who are women office workers, men office workers, retired ones and your product is neck massager. You can calculate the conversion rate for each group with the number of visitors from three groups. This number will tell you which group prefers your product more.
Marketing channel conversion rate
Formula: The number of conversion from a marketing channel/ The number of visitors from that marketing channel * 100%
Usage: when you run a number of campaigns for one product and want to evaluate the performance of each campaign. This rate will be one of the effective indicators.
For example, you are selling an online Yoga course on your website and you use three marketing campaigns which are email marketing, influencer marketing, and social marketing. Then calculating the conversion rates from these three campaigns will bring you a better choice on which campaign is your strength and your lucrative one.
The following is research from Episerver retail clients (of 1.3 billion unique shopping sessions from 159 unique retails and consumer brand websites)
Ads channel conversion rate
Formula: The number of conversions/ The number of clicks * 100%
For example, if your ad has 10000 clicks and 70 conversions, the conversion rate will be 7%.
Usage: there are several main advertising channels that are frequented by various brands. If you use the advertising service of Google, Facebook, Pinterest, etc you will want to know which platform will deserve to be poured money into. Those are which at the present time already calculate the conversion rate for you in its report. Hence, you will not calculate this rate by yourself.
This is a report of Heap that shows the conversion rate divided by advertising channels and Google still ranks the first place in a whole.
Why does the conversion rate matter… a lot?
So why do we care about conversion rate? Why is this rate an effective indicator to measure the impact of marketing tactics on the business goal?
Actually, the results of marketing tactics on the business purpose can be assessed by the ability to turn prospects to paying customers. This is a final purpose that a business chase for if it's not a non-profit organization.
Your conversion rate can be a demonstration of the success of your website. If you have just tweaked the layout of your website, changed some headlines on the landing page or upgraded a piece of the product description, the fastest way to know whether the transformation is suitable is checking the conversion rate trend after a period of time.
Additionally, the conversion rate is incredibly useful for sorting out the most cost-effective marketing channels or suitable customer segments for the brand's products. It simply presents the conversions from traffic sources or segments. Let's see this example:
Let's say you put both $100 into Google Search Ads and Facebook Video Ads and get the same conversion of 70. However, the conversion rate of Google is higher with 8% while that of Facebook is 6%.
Now, what happens if we put a bit more money to increase each channel's visitors by 500. Then here is the result:
So, Google brings 40 more conversions than before while Facebook brings just about 30 more orders than before. Thus, investing in Google may be better than Facebook in this case. In sum, the conversion rate takes the role of a benchmark and is useful for optimizing your marketing elements.
How to improve the conversion rate?
Optimize your landing page
With an e-commerce website, a conversion can be counted when shoppers successfully finish their purchase. To finish a purchase, a customer may go through several steps but we assume the first step is to click on a displayed ad and be taken to the landing page. Thus the whole decision-making process will be on the landing page.
Learn more: 12 best practices for optimizing a Landing Page to boost conversions
When customers choose to click on your ad, which means they are interested and your product may be the solution to their problem. Then you should value each click by creating a wonderful landing page:
Keep customers on your landing page by interesting content and design
Include benefit-centric headlines
Write clear and concise content
Improve Call-to-actions
Ect.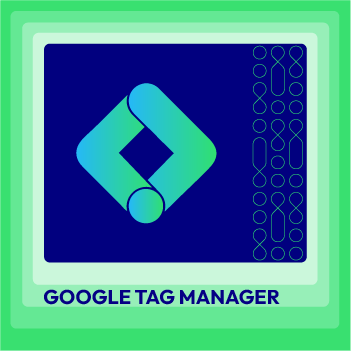 Google Tag Manager for Magento 2
Easily monitor store stats and adjust marketing tags and snippets with simple source code
Check it out!
Optime your check out process
According to Statista, 21% of customers abandon the cart because of the long checkout process. And this reason is always in the 8-primary-reason list of cart abandonment.
E-commerce customers can spend a lot of time choosing their desired product but they are always in a hurry to finish the purchase once the shopping cart is filled in.
Also, there is a case that a customer goes back to the previous step in the checkout process happens frequently. During these steps, he/she has more time to consider the cart items, and the high chance that the checkout cannot be finished.
However, you cannot cut down steps on checkout with a new customer to your store because you haven't got his/her information. Thus, there is a useful tool to help you combine all steps to one step, which is One-step-checkout. This tool allows guest checkout without signing-up and increases the conversion rate dramatically. A statistic has shown that the one-step-checkout outperforms the multiple-steps-checkout by 21.8% and there is more potential to explore.
Increase traffic quality
The traffic quality is very important to the conversion rate. Visitors that you have drawn in cannot find their desired items because of the wrong demographic or behavior targeting tactics. If you can watch the customer behavior on your landing page and see that many of them leave, it may be because the buyer personas which describe your targeted customers are inadequate. Thus try to find your most potential customers.
Do market analysis carefully
Try different segments to shape the most suitable buyer personas.
Explore all marketing channels and select the most suitable ones for your segment to make sure your leads are high-quality.
Related Post: Best Apps To Increase Conversion For Shopify Stores
The bottom line
Conversion rate will continue to be a hot-button concern for any e-commerce website. If you want to have a "good" conversion rate, you should improve the components that significantly influence this number. Investing in the sustainable development of your business, you can get the "good" conversion rate as you desire.
Website Support
& Maintenance Services
Make sure your store is not only in good shape but also thriving with a professional team yet at an affordable price.
Get Started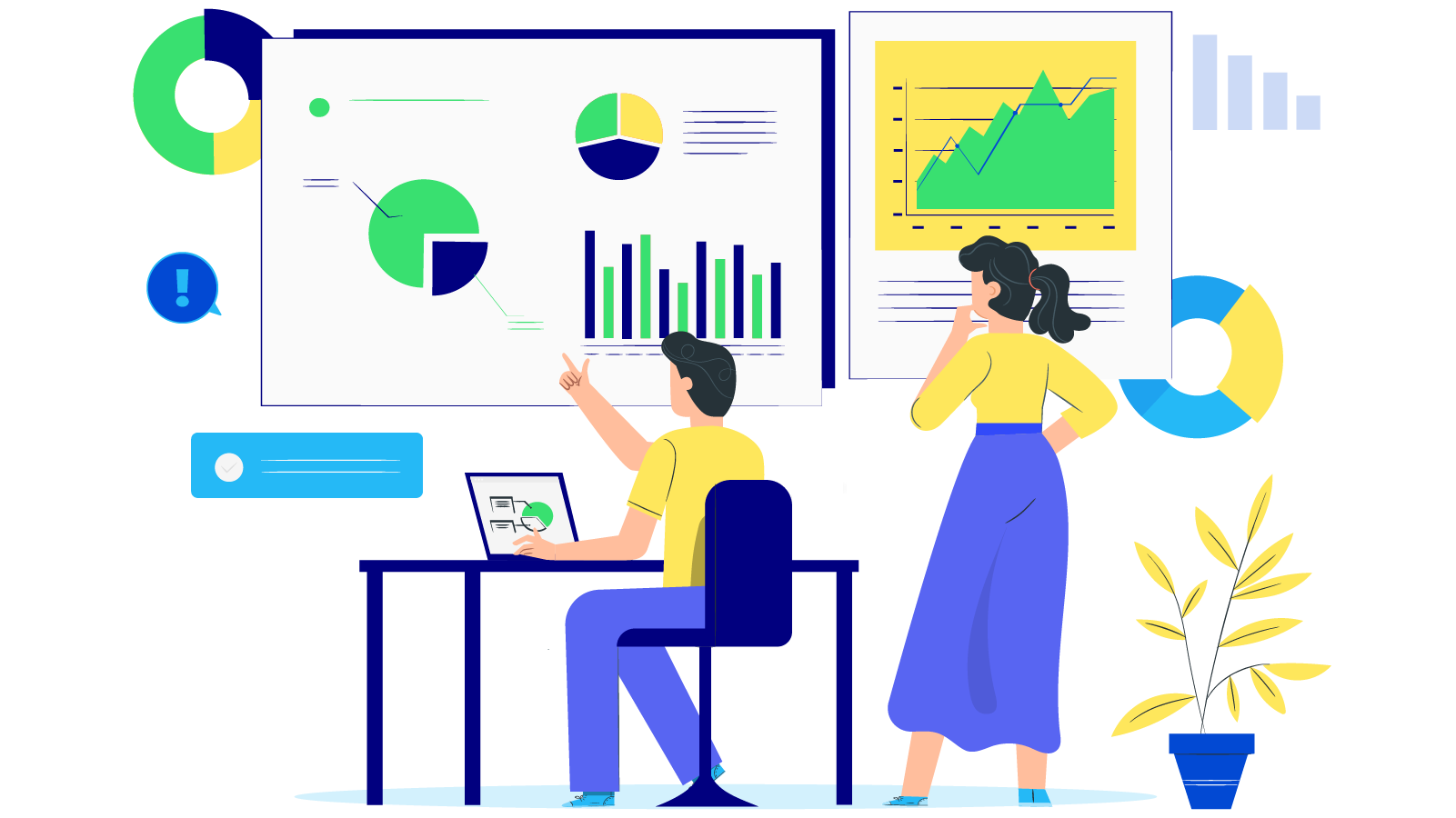 New Posts



Subscribe
Stay in the know
Get special offers on the latest news from Mageplaza.
Earn $10 in reward now!