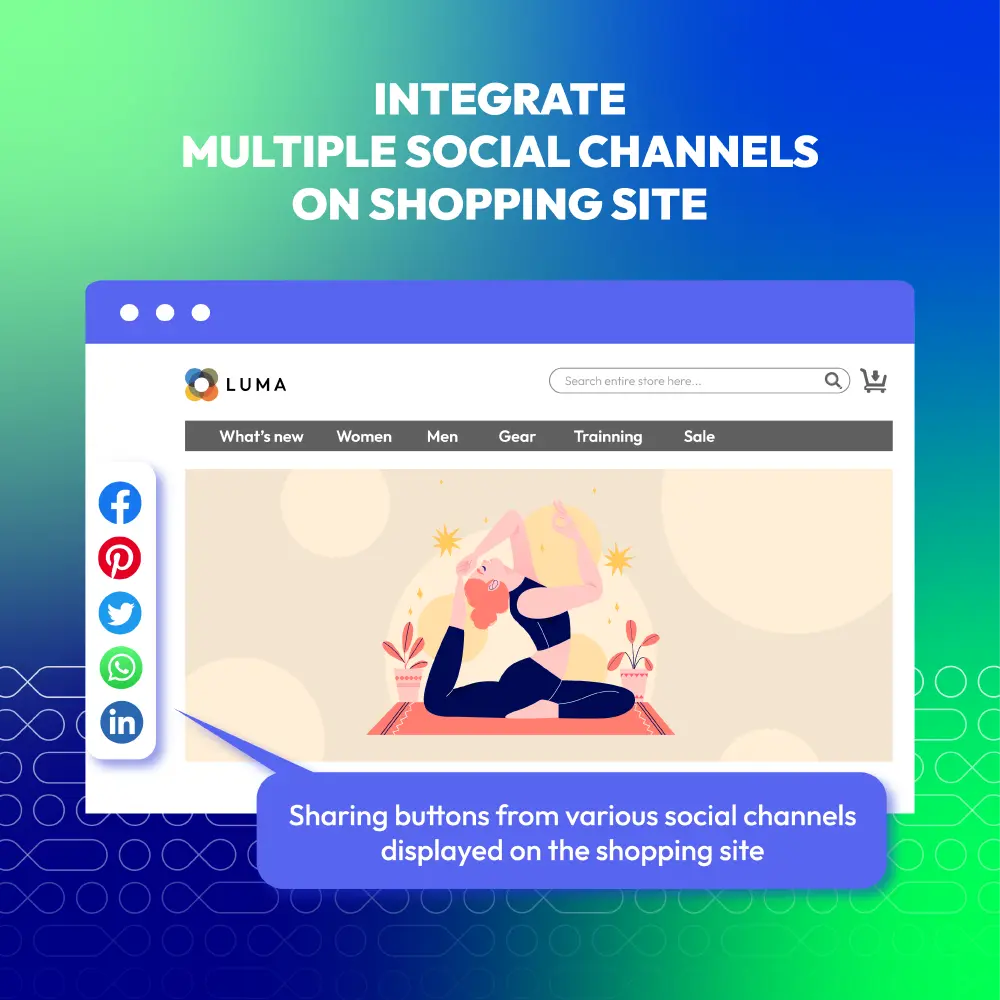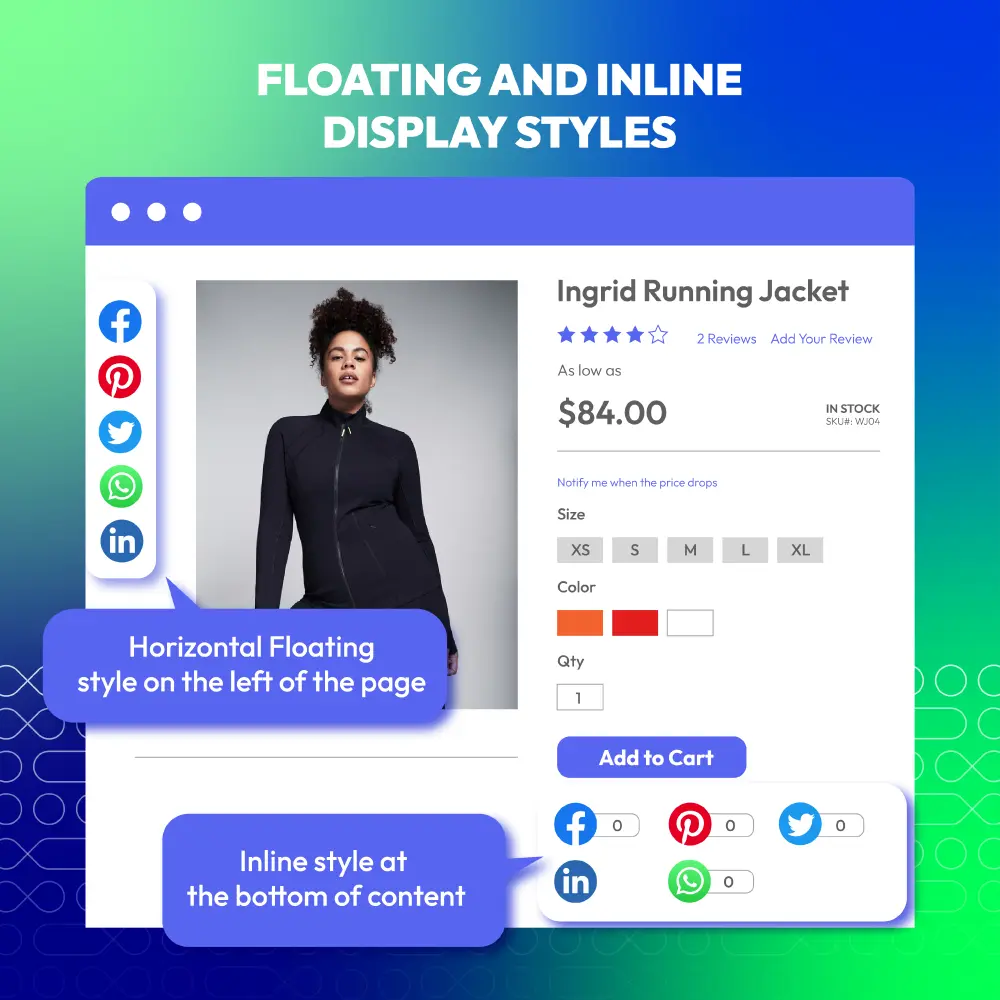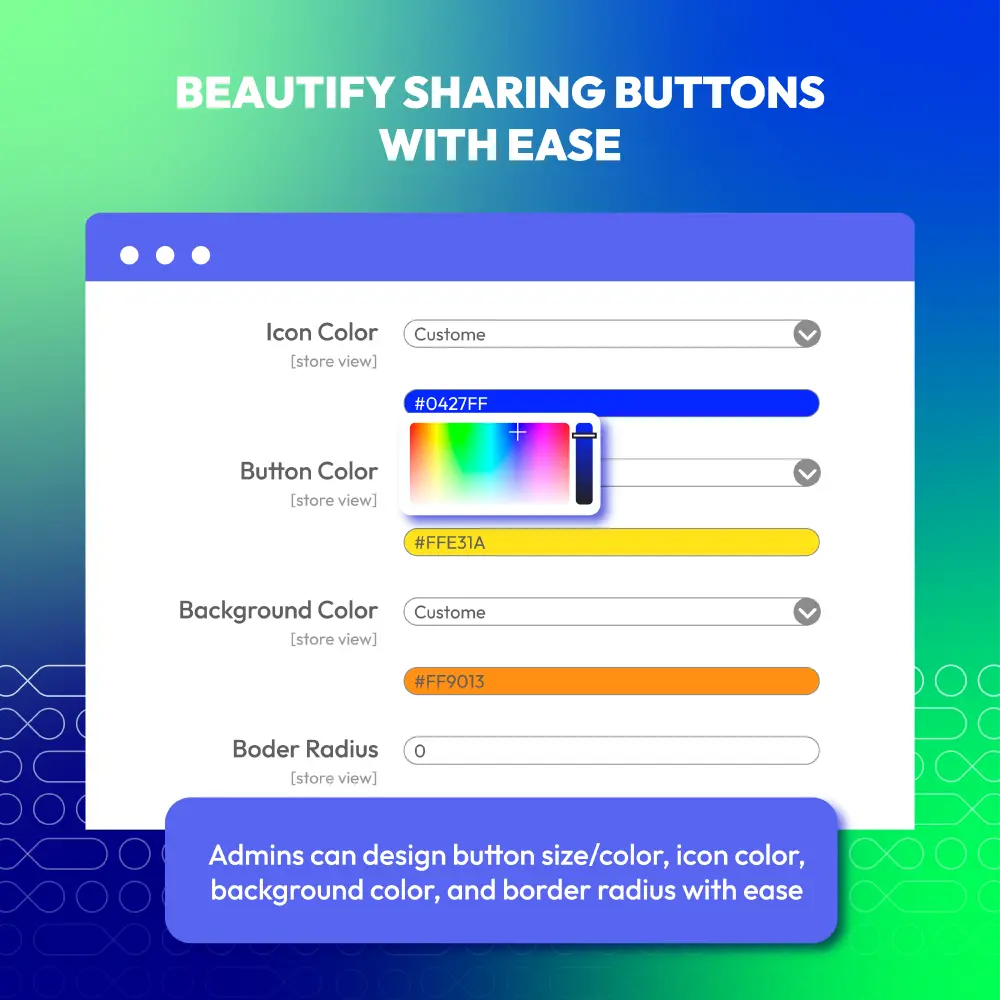 60-day Money Back
Frequent Update
365-day Support
Magento 2 Social Share Extension
v4.0.3
Social Share for Magento 2 is proper solution to public customers' sharing experience to multiple social channels. This is an excellent method to promote store brand, increase traffic and improve site ranking effectively.
Need API/GraphQL for Magento 2 Social Share? Chat now
Thank-you popup
Mobile-friendly

CE/EE/B2B/Cloud/ Adobe Commerce 2.2.x, 2.3.x, 2.4.x
Chat now
Problems
No one would deny the power of social media on promoting one's business, increasing website traffic, creating valuable backlinks, and getting referral customers. And social media engagement is on the rise year by year and is perhaps the best method of promoting products on your online store. However, unfortunately, Default Magento doesn't provide a way to share things on social media directly. That's why you need Magento 2 Social Share by Mageplaza!
Solutions
Build up customers' trust
Quickly and easily share great experience
Useful and cost-effective advertising method
Drive traffic to the shopping site
Improve site ranking in search results
Integrate multiple social channels on shopping site
Magento 2 Social Share extension allows placing unlimited sharing buttons from various social channels on the shopping sites easily.
The main channels which are the most popular currently such as Facebook, Twitter, LinkedIn will be easily displayed vividly on Home Page, Category Page and Product Page.
These powerful sharing buttons will shortly draw customers' attention and raise their excitement to share their exciting moments with friends in various social channels. For example, a customer who is concerned about a T-shirt on Product Page, he/she can quickly share this favoured product to the friends via their Facebook. As a results, the shopping site is likely to reach out to many new potential customers.
Floating and Inline display styles
The position of sharing buttons should be concerned so as to catch customers' eye easily. Social Share extension Free by Mageplaza supports stores with 2 Inline styles and 2 Floating styles to make sure that customers can interact with the social channels conveniently.
With Floating types, these sharing buttons will be selected to display to the left or right of the page margin horizontally or vertically. Meanwhile, Inline types allow placing these buttons on the top or bottom of the content, or under Add-to-Cart button.
Beautify sharing buttons with ease
Drawing more customers' attention by eye-catching sharing buttons! Mageplaza Social Shares assists admins to design button size, icon color, button color, background color and border radius with ease.
Besides, admins can easily upload the images to make icons for sharing button. Therefore, the appearance of sharing buttons can be properly customized to match well with store themes and look much more impressive and attractive.
Display Share buttons on any pages (coming soon)
Sharing buttons can be embedded to any pages and any positions on sites. Three snippet types are supported including widget, block and PHP code. This will help admins flexibly place sharing buttons according to their purposes.
AVADA Marketing Automation by Mageplaza (recommended)
All-in-one platform for email marketing that allows you to:
Follow up and convert customers by Automation Campaigns: Welcome series, Abandoned Cart emails, Order follow up, Cross-sell, Upsell emails
Promote your brand and quickly drive sales by sending mass Newsletter Emails
Send your messages to the right people and increase conversions with Advanced Segmentation
Collect leads and deliver promotions with stunning Signup Forms, and Spin to Win
Learn more
More Features

Check out more details of Social Share
Share counter
Display the number of sharing
Thank-you popup
Display the thank-you message after customers' sharing.
Mobile friendly
Be well responsive with mobiles, desktop, tablets, and other screen sizes.
Pricing

Choose your suitable edition
Community
Crafted for a great webstore start
FREE
Updates and Technical support is NOT included - please buy support package if needed
Supports for Magento 2 Community Edition
Enterprise
Great for an enterprise solution
$
200
first year
Supports for Magento 2 Enterprise Edition
Highest priority support
With Floating type, you can place it on the left or on the right of the page. With Inline type, the icon will display on the top/ at the bottom of page content.
From the admin backend, it is easy to select the color for icon, button, and block background easily. Besides, you can upload the image as a button icon.
You only need to enable the share counter from admin backend. The number of shares will appear.
You only need to enable Thank-you popup from the admin backend. A thank-you popup will appear instantly after a customer clicks on the share button.
It is not limited at all. The button "+" is supported to allow displaying a list of up to 230 services.
Mageplaza Social Share Module
It's very important plugin for promotion and sharing purpose
Good
Good
Aswanth
-
Verified Purchase
Unbelievable
Mageplaza is awesome, Mr. Victor is great and the support is great and really quick. I will certainly have more Mageplaza extensions in the future. Thanks again for the support!!
Administrador emprivado.pt,
-
Verified Purchase
Thanks
This module has been very helpful
Frank Cedeno
-
Verified Purchase
Only When I click
I would not want it to be visible as a list of many icons all the time on all the pages. Instead, have a share icon after clicking the list of platforms open and let me select to share on which platform. Is it possible?
Nice and easy
It is really easy to use. Thank you
N3uR0b
-
Verified Purchase
Nice
Highly recommend! Very good quality for both extension and support! This extension work great, easy to install and configure, and the configuration is very useful. Thank you Mageplaza Team, all works fine.
Excellent
This is a very great free extension. All works fine. And the configuration is very useful. Very good quality for both extension and good support.
mohamed
-
Verified Purchase
Want to do extension customization?
Custom request
Let us know your requirements
v4.0.3 (Magento v2.3.x)

29 June 2023

Compatible with Magento v2.4.6
Fixed some minor bugs
v4.0.2 (Magento v2.3.x)

08 November 2022

Compatible with Magento v2.4.5
v4.0.1 (Magento v2.3.x)

22 August 2021

Updated labels & content
Compatible Mageplaza Daily Deals
Fix some minor bugs
v4.0.0 (Magento v2.3.x)

23 March 2021

Supported Magento v2.4
Fixed minor bugs
Remove Facebook counter since API no longer supported
v1.0.3 (Magento v2.3.x)

31 December 2020

Update label & content
v1.0.2 (Magento v2.3.x)

16 July 2020

Compatible with Magento v2.3.5
v1.0.1 (Magento v2.3.x)

17 June 2020

Compatible with Magento 2.3
Fixed error with minify JS
v1.0.0 (Magento v2.3.x)

28 January 2019

Initial Release
Social Share's Full Features
Social Share for store admins
General Configuration
Floating configuration
Select pages to apply floating types for sharing buttons
Select floating styles: Horizontal or Vertical
Set margin top
Set button size
Inline Configuration
Select pages to apply inline types for sharing buttons
Select inline styles: Top content and Bottom content
Enable to show sharing buttons under Add-to-Cart button on Product Page
Set button size
Social Share for customers
Share favourite pages or favored products quickly during on shopping site.
Have better shopping experience
Be more trusted on products thanks to the other 's social sharing.
Easy to know recommended shopping pages/ items via social channels.
Why choose Mageplaza Magento 2 Social Share
Mageplaza provides consistent and customer-centric extensions for your Magento 2 store.
We don't sell products for one time. We provide lifetime solutions which help our customers thrive with their businesses.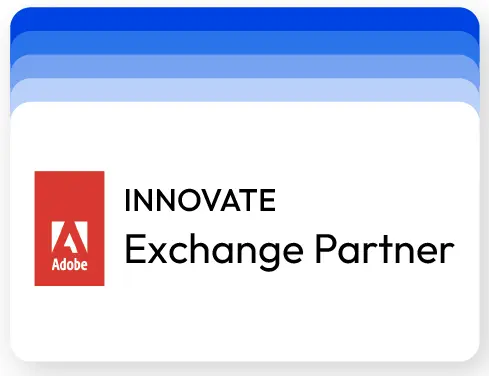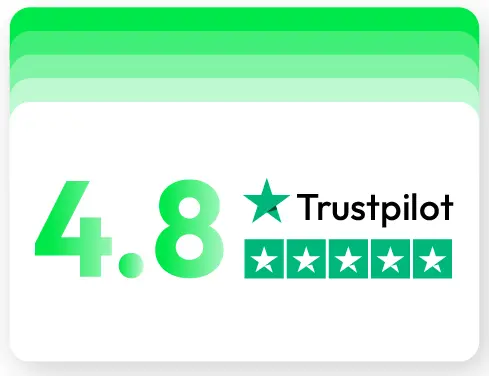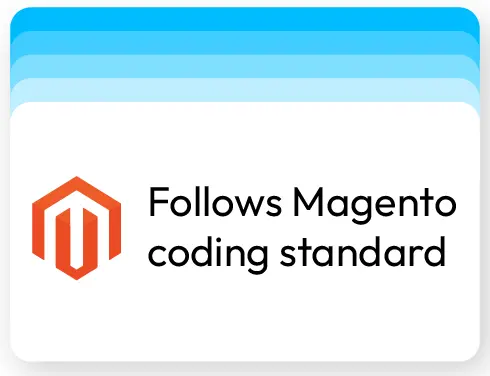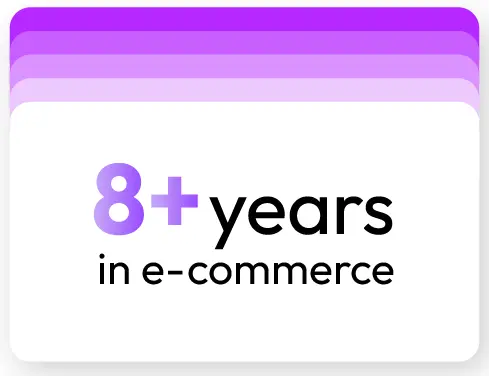 60-day Money Back
Extensive 60-day money-back period. You love it or get a full refund no questions asked.
Extensive Support Timeframe
Mageplaza provides support 16 hrs/day, 5.5 days/week to guarantee the seamless operation of our extensions on your store.
Install via Composer
Simple installation via composer helps you save time and eliminates technical issues during future updates.
Frequent Updates
Intensive update roadmaps ensure great performance, bug-free, highly compatible, and innovative extensions.