12 Best free Image Optimization Tools for image compression
The Most Popular Extension Builder for

Magento 2
With a big catalog of 224+ extensions for your online store
Want to make your websites appeal with high-quality images? But you worried that beautiful pictures can hurt your page loading speed so badly. Fear no more because there are tools existed for you to solve it for free.
In this article, I would like to offer you free tools to optimize your site images. Yes, you heard it! Unpaid tools for images optimization.
Can things get any better?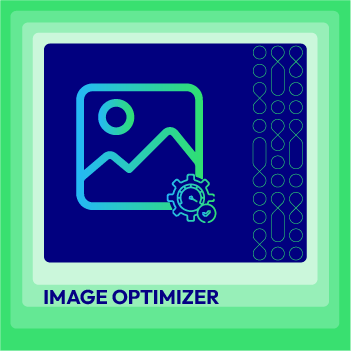 Speed up page loading & enhance the user experience for your store
Check it out!
Table of contents
Issues caused by high-quality images
Images are the soul of an online article, as it helps the contents to become more lively and easier to understand. Especially, high-quality images can please the eye of the readers which encourage them to finish reading the actual content.
Ideally, the content of your page critically should grab viewer attention through stunning pictures right when they enter the page, and then they will gradually scrolling down the page to get the content you want to deliver to finally end with actions at the end of the page.
However, those beautiful thumbnails are something of a double edge sword. In reality, users only receive frustration initially after they enter the page as it extends the loading time of the sites. Even worse, their patients may reach the limit and bounce off the page. A research report had claimed that "most internet users will just skip a site altogether if it fails to load within an average of 8 seconds".
In addition, attracting a visitor to a store site is not an easy task. Before presenting the online content of the store, it has already taken a lot of your time and effort for you to organize exceptional content, optimize SEO, and advertising as well. Why would you just let the images taken your customers time to just loading to reach the content. If the loading time frustrates the customers so much then how can they concentrate on your content or product? The consequence of this is going to be devastating as we break down:
Firstly, it provides chances for bounce rate to increase for a store site.
Secondly, longer loading time causing frustration to the user and damage to the customer experience.
Thirdly, received a downturn in the searching engine ranking and reduce traffic
What is image optimization?
Image compress is a tool which is created to reduce the size of images before upload it on your websites. With a smaller size, the image will not cause any hindrance to your sites loading speed.
With the help of these tools, you can definitely add in eye-pleasing thumbnails the content and impress the site with ease. It can be a great method to captivate your readers with your brand name while showing a small fraction of your personality and further describe your product.
Using a Magento audit checklist can also be helpful in optimizing your images for your website. By following the guidelines outlined in the checklist, you can ensure that your online images editor are properly compressed and optimized for faster loading times.
Related posts:
Top 12 Best free Image Optimization Tools
This is the time when the image compression tool came into the picture.
Profession tools for compressing images like Adobe Photoshop can be quite costly and not needed. If websites owners want to stay economical to compress images for websites, the unpaid tool online can work just like a paid tool and perform it feature very well. Here are the ten best tools for image compression that I would like to introduce to you:
1.Mageplaza Image Optimizer
Maximum file size: 5 MB
Types of files: PNG, JPG, GIF, TIF, and BMP
Compress ability: Lossy and Lossless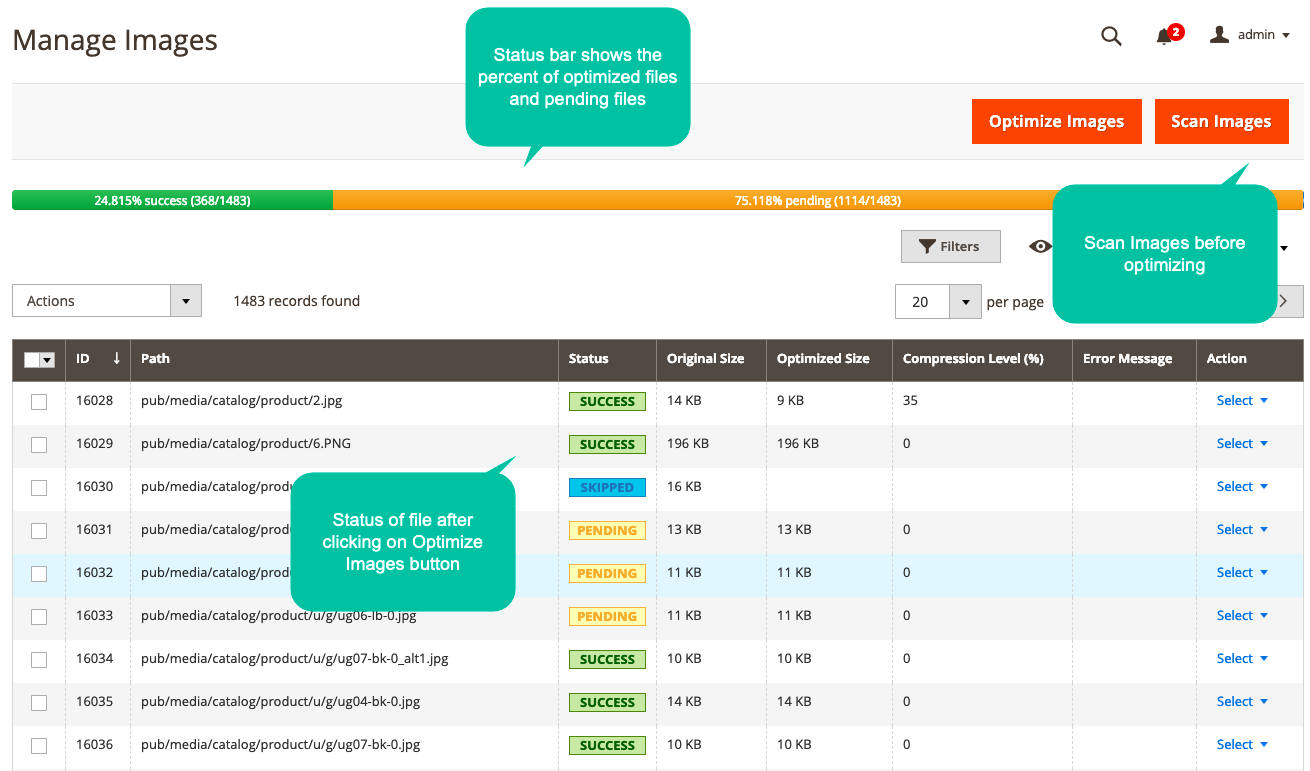 Mageplaza Image Optimizer for Magento 2 store is one of the best image optimization tools which is specially designed for Magento 2 store site. It supports the most popular image formats including PNG, JPG, GIF, TIF, and also BMP. Moreover, it offers two compression options which are Lossy and Lossless. With these two modes, you will be able to reduce the file size while still ensure the quality of images.
Besides, with the support of cron, both scan and optimization actions will be activated automatically, which helps save lots of time for store admin. Last but not least, it has a backup function that allows you to customize images without losing the original version.
2.TinyPNG
Maximum file size: 20 images (5MB maximum for each picture)/1 upload. You can refresh page to upload more! Types of files: JPEG, JPG, PNG

Do not be deceived by the cuteness of this panda!
TinyPNG is one of the oldest and most famous as a free compressing tool for JPEG and PNG. Also, it is an extremely helpful tool for you to shrink images for an app or store sites. Tiny PNG's performance can reach the best result of more than 70% of the image size is saved.
That is not all, for each upload, you can send 20 images all at once but each image size can reach a maximum of 5MB. And, each month you can compress 100 images. It even has a convenient and unpaid extension for compress picture specifically for Magento platform.
3.JPEG Optimizer
Maximum file size: 1 image
Types of files: JPEG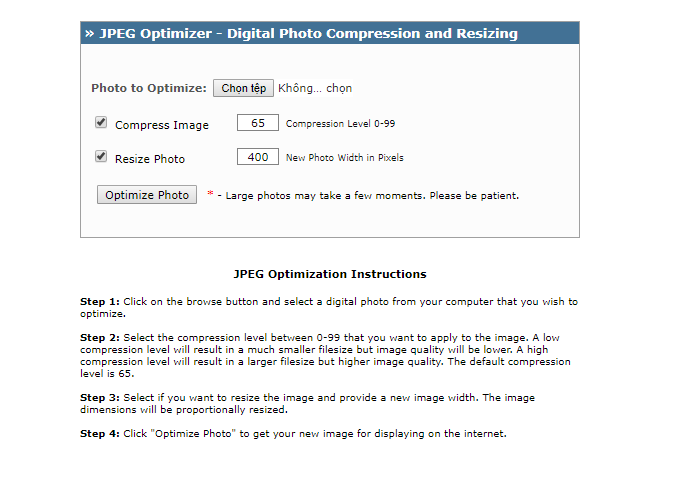 For this one, it is clear that the default of this page is totally not attractive and professional as much as the first tool. Indicate from its name, the tools available to serve customers with the JPEG files by resizing and compressing. JPEG Optimizer is a simple tool to reduce picture size but however, it does not guarantee the original quality of the images.
4.Compressor.io
Maximum file size: 10 MB
Compress ability:

Lossy: JPEG, SVG, PNG, and GIF
Lossless: PNG, JPEG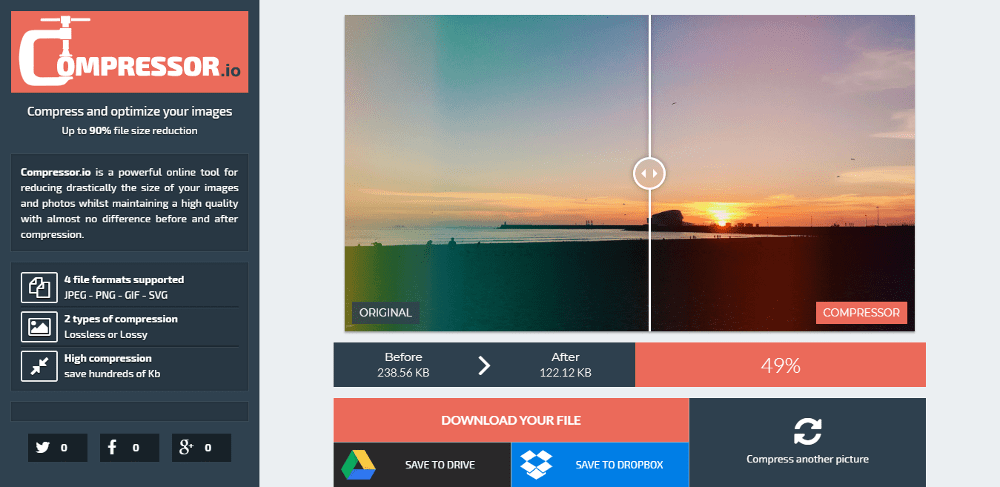 Compressor.io has the ability to concise the image and removes up to 90% of the original size.
Files available to access compressed method like lossless- no drop in quality or lossy- a slight drop in quality but cut down the image size by nearly 90%.
The process is simple, the manipulation just simply dragging and dropping the wanted picture in the center of the page and the rest of the task is letting it being compressed. The only disadvantage of this is you have to upload the image one by one for the compression to work.
5.Resize Photos
Maximum file size: 1 image at a time
Types of files: JPG, PNG, GIF, BMP, PSD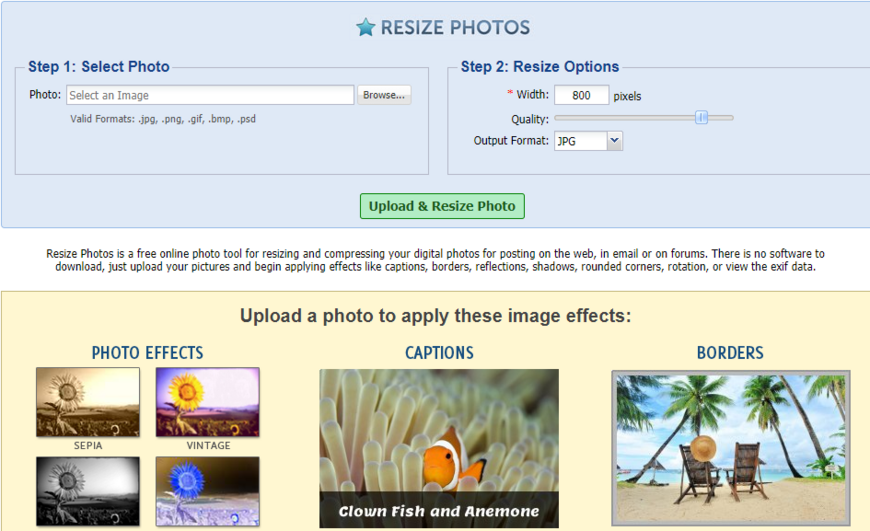 Resize photos offer to compress and resize ability in combination with some edit features to add some spice in the picture including border, reflections, shadows, caption, photo effect, and rounded corners images.
6.CompressNow
Maximum file size: 10 images
Type of file: JPEG, PNG, GIF, PDF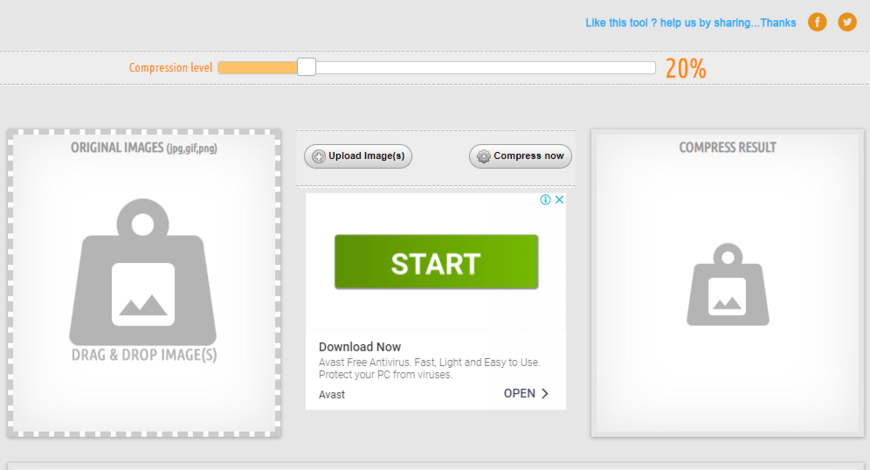 CompressNow gives off a slider to empower the user to choose the level of compression for the images and below it will show the image quality when it is being compressed at a certain percentage.
7.Kraken
Maximum file size: 20 Images
Type of file: JPG, PNG, and GIF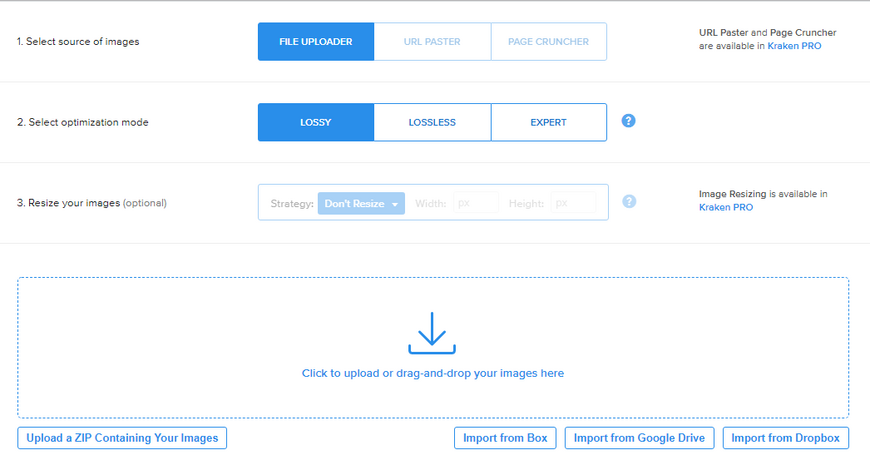 Quite similar to the Compress.io, the Kraken offer to modes of compression for you to choose which are Lossless and Lossy. Another plus point for this free too is they offer user to create account to easily access and use the cloud storage.
In addition, Kraken offers to export files to Dropbox or import from Dropbox or Box or Google Drive. It can save time with a mass upload of 20 images maximum and able to compress each picture with size up to 32MB.
The only disadvantage for this is they have limited compress for files bigger than 1MB. User has to purchase the pro package. If you are professional and regularly have to compress huge file of pictures then less purchase the product with $5 each month with additional features which can store your file in the Kraken cloud for later use.
8.Optimizilla
Maximum file size: 20 images
Types of files: PNG and JPEG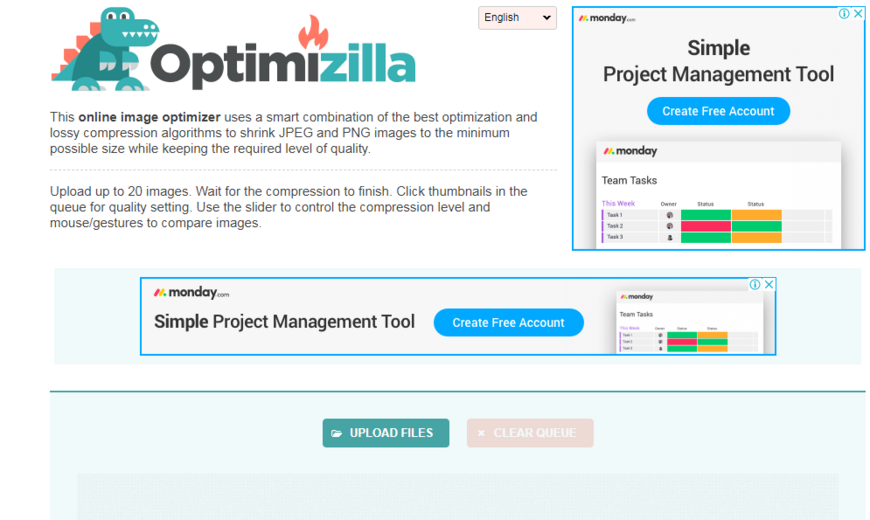 The most outstanding feature of Optimizilla is the ability to compress the picture to the lowest size as possible which can be leveled by you. It also featured a preview to see whether there are any changes from the original.
9.ImageRecycle
Maximum file size: 100MB(15-day-trial)
Compress ability: JPEG, PNG, GIF, and PDF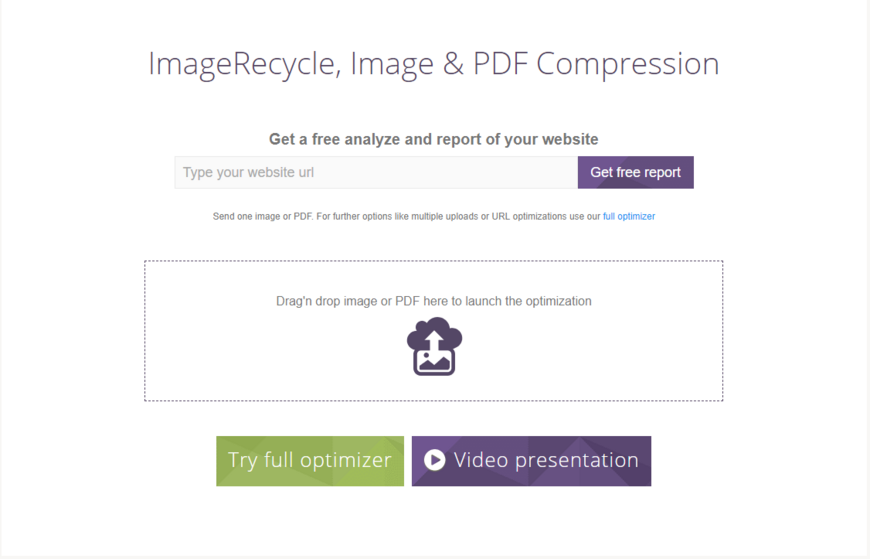 The steps for compression is very simple with the combination of drag and drop. Compared to other tools, ImageRecycle is different when it comes to features, they provide API for users and free sub-accounts, 1 month of media backup and restoration, clean metadata to better convenient along with a report to evaluate the performance of your sites.
User can only have the chance to try it out in 15 days and for bigger file size you will have to pay $10 for 1GB, $20 for 3GB, $50 for 10GB.
10.Trimage
Compress ability: JPEG, PNG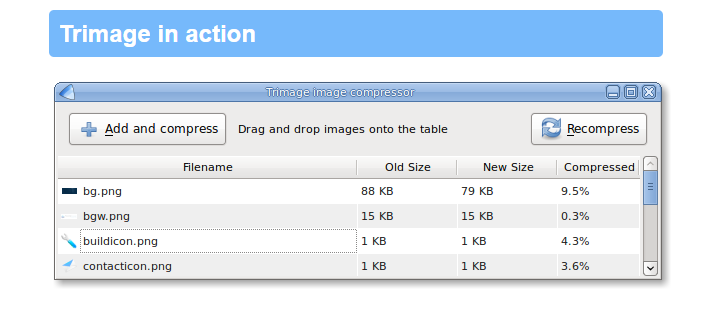 If you are a Linux or Unix users, you definitely need to try Trimage out as it supports these two platforms very well. Trimage are designed to remove EXIF and metadata form the pictures to help the file to compress to an ideal size.
However, if you are not a Linux user, you can use the aforementioned tool apart from this.
11.Online Image Optimizer
Maximum file size: 2.86 GB
Types of files: GIF, JPG and PNG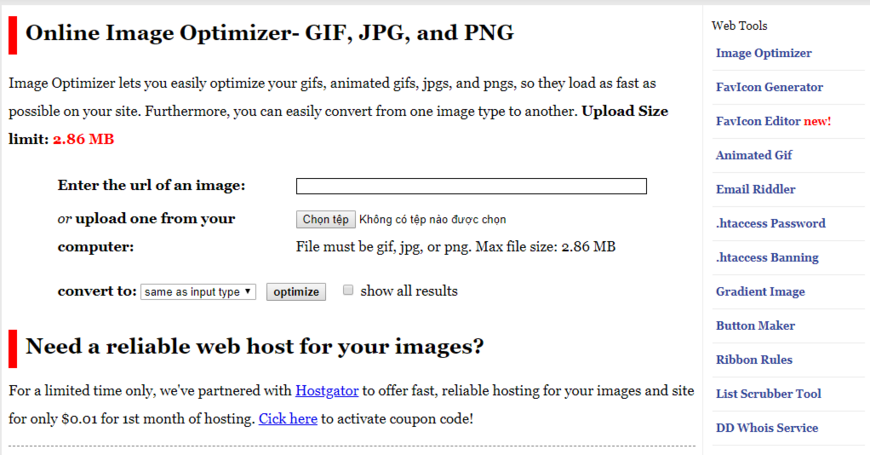 Dynamicdrive helps to export photo faster with two choices which are from an image or via URL. Furthermore, in the last field of the tool can help you to convert your picture's file type into other different types.
12.GiftOfSpeed
Maximum file size: 5MB
Compress ability: PNG and JPEG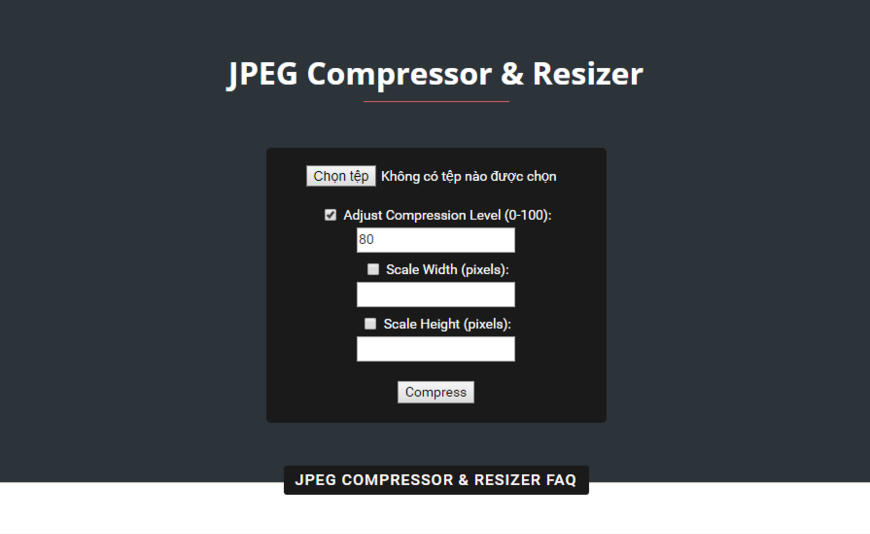 The tool offers user to compress pictures in individual pages based on the type of your picture. To perform better on sites GiftOfSpeed helps to resize the picture properly while JPEG Compressor can reduce the size significantly with lower quality. The only drawback of this is the limited range in file types they provide.
Final words
Thanks to the benefits that can be achieved through the use of these tools, you can apply and optimize photos on your own website. Among the 10 tools above, there are advantages and disadvantages in each and every tool. Users need to depend on which feature they actually going to utilize and compress images.
From there, businesses will be another step closer to increase customer experience, reduce page loading time and still be able to support web page loading.

Marketing Manager of Mageplaza. Summer is attracted by new things. She loves writing, travelling and photography. Perceives herself as a part-time gymmer and a full-time dream chaser.
Website Support
& Maintenance Services
Make sure your store is not only in good shape but also thriving with a professional team yet at an affordable price.
Get Started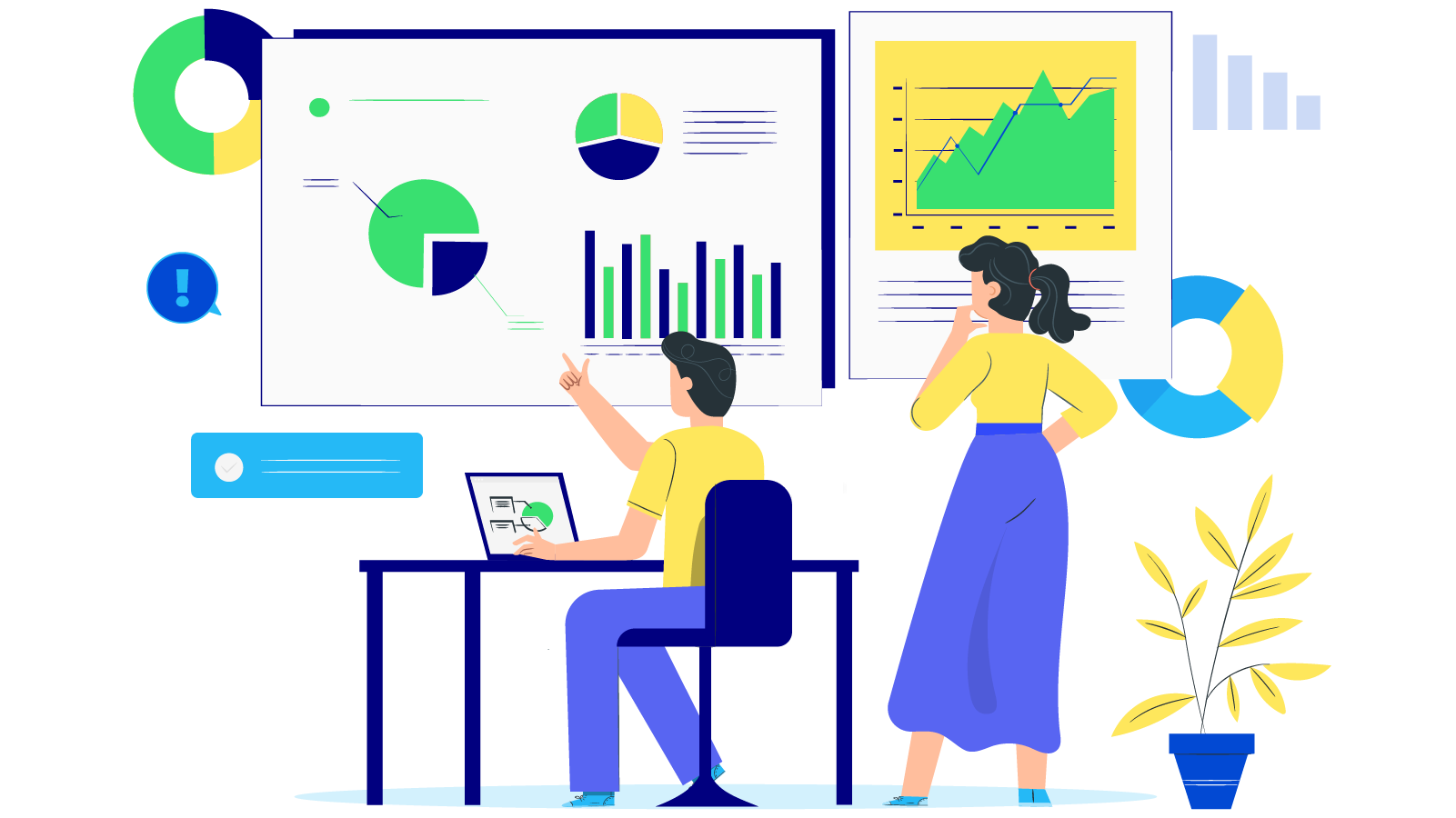 New Posts



People also searched for
best free image compressor
image optimization tools
best image optimizer
free image compressor
best image compressor
image compression tools
image compress
best free image optimizer
free image optimization tools
best free image optimization
best image compression

free image compression tool
tool compress images
image optimizer program
image compressor
image compression
free image optimizer
image compression tool
best free photo compression software
best image compression software
best image compression tools
image optimizer for website
mass compress images

free image compression software
optimize images for web
best image compression tool
image optimizer software
compress image software
photo compression tool
and optimization tool compress
image optimizer online
compression and optimization tool compress
online image optimizer
free image optimization tools for
compression and optimization tool
2.2.x, 2.3.x, 2.4.x
Subscribe
Stay in the know
Get special offers on the latest news from Mageplaza.
Earn $10 in reward now!