Magento 2 Guest Checkout Tutorials
The Most Popular Extension Builder for

Magento 2
With a big catalog of 224+ extensions for your online store
As checkout always has the number one priority to optimization. It plays a considerable role to decide whether customers finish the conversion or not. It is the final stage before the money delivers to your store sales.
Also, a fast checkout process is essential to carefully take care of your customers and especially for new ones. In dozens or hundreds of sellers, they choose your businesses to visit. With just small changes, let's make it better to attract more customers.
Hence, the Magento 2 Guest Checkout feature plays an important role in running your Magento 2 store and needs to be known because this is a great feature that helps a lot in customers' checking out as its convenience. Learning how its benefits and how to use this feature can significantly impact your business.
Table of Contents
What is Magento 2 Guest Checkout?
Guest checkout helps your store to encourage new customers to proceed to checkout without having any requirements to create an account.
From the customer's point of view, it is a convenient method that will do a favor to reduce excess actions to log in/create a new account. Applying checkout with no login can protect their information and carry out quick checkout for your favorite store items.
Also, the feature which already has in the default offers the customer to generate the customer account directly on the checkout page after finishing the checkout process.
Benefits of Checkout As Guests.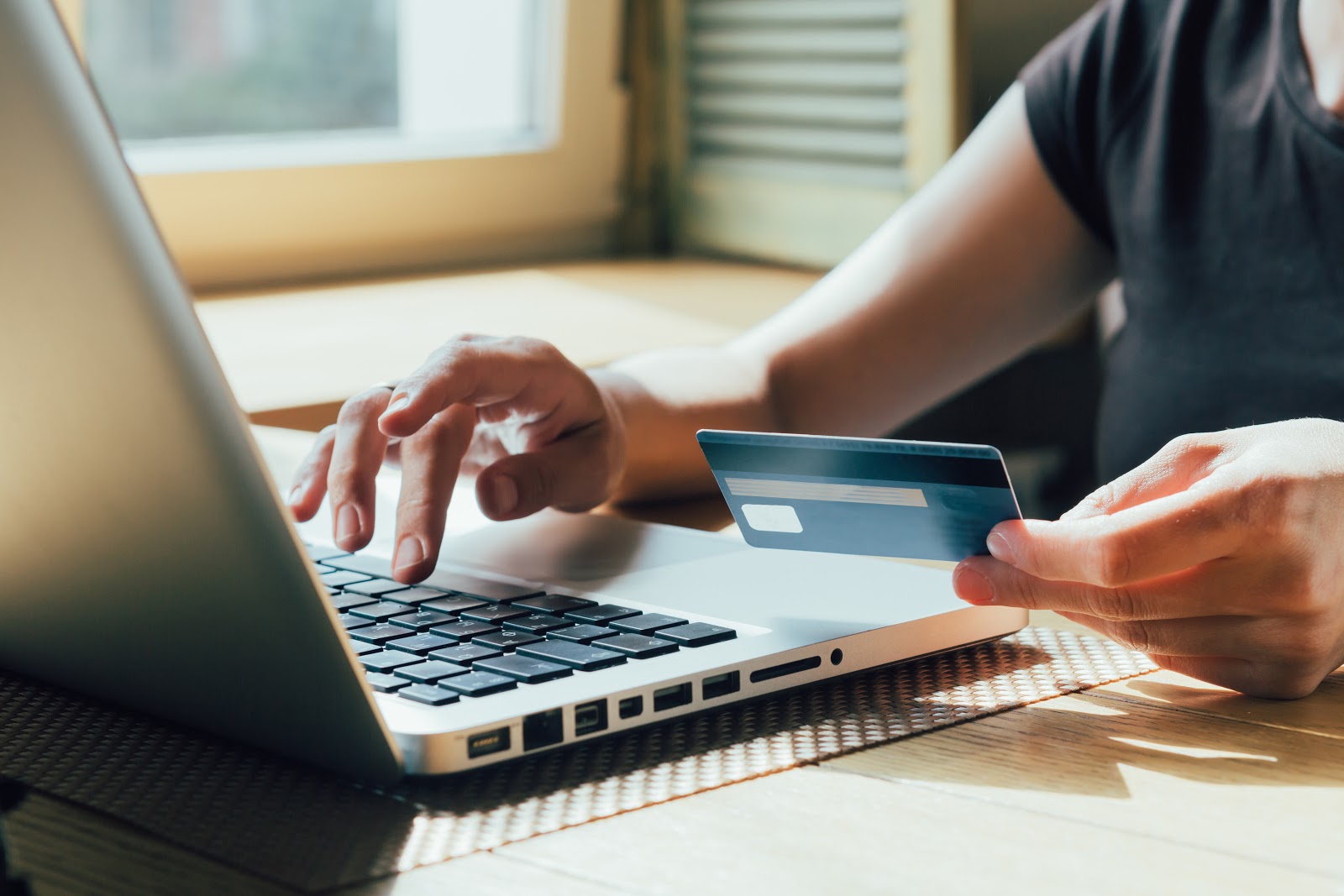 Reduce checkout time
Typically, after new/ familiar customers start the checkout process, they have to navigate to another page to create/log in their account. The extra navigation requires an excessive amount of time which prone to cause discomfort to buyers.
With the feature, shoppers will finish the buying process with quick information filling. Besides, the process will happen faster when customers can checkout with one single step. From the initiative of the buying process, customer satisfaction will be upgraded to a new level. Thus, the optimization can minimize the number of clicks, and navigation will be essential for any store site.
After all, a function is not enough for your store to optimize the checkout time. You should employ some tools, or a customized company to support the checkout stage. On Magento 2, One Step Checkout will be a suitable feature to design a clear layout to throw away any redundant motions on the checkout page. The checkout module will keep the abandoned cart rate to a minimum and improve the conversion rate.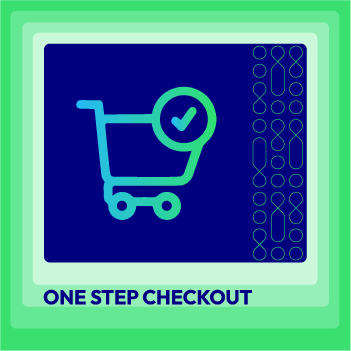 One Step Checkout for Magento 2
Cut down 80% of checkout time & increase 30% of conversion rates
Check it out!
Maximize the number of successful conversions
Attracting new store buyers with professional Magento 2 guest checkout will assure to protect their personal information. Customers tend to doubt new online stores that they visit for the first time. They will mostly bounce off the store to purchase products at a familiar store. Or, sometimes when your loyal buyers need to buy items in a rush, they can take advantage of this method to finish checkout ASAP.
With all the attractive benefits I had mentioned above, the beneficial module will drive the store conversion rate to grow steadily with new shoppers and loyal customers.
Increase number of loyal buyers
From routine visitors, they will be more likely to convert into customers when they got the chance to experience your products with the open opportunity to checkout. It shows that you provide the opportunity with less frequent buyers as well as familiar buyers.
Besides, after they have purchased your store products, they will be more likely to trust your business and continue to make another order. Your store will have more loyal customers in no time.
Therefore, the barrier for new clients to checkout will be eased to increase customer satisfaction. Popup or bothersome redirect will no longer appear to ask customers for registration in this final stage.
5 Steps by steps to enable/ disable Checkout As Guests On Magento
General configuration
Step 1: First of all, login to your Magento 2 backend
Step 2: At the admin panel, navigate to Stores> Settings >Configuration.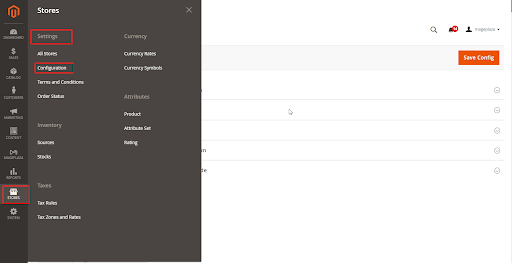 Step 3:Open the Sales section and click on the Checkout tab. Next, find the Checkout Options section in the Checkout tab.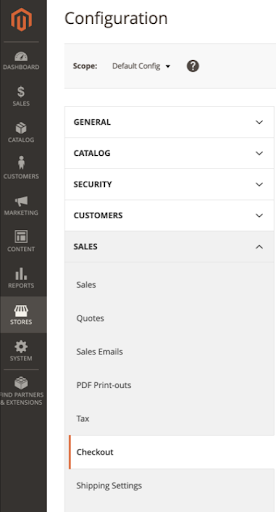 Step 4: At the first box, config the Allow Guest Checkout field. If you want to enable guest checkout, choose Yes. If not, select No.

Step 5: Finally, click on the Save Config button to save changes and finish the process.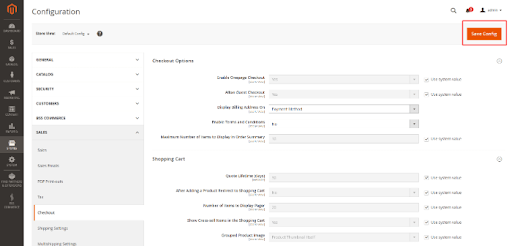 How does Magento 2 guest checkout look on the frontend
After all the guidance to learn and configure the checkout process, you must feel curious about how it turns out!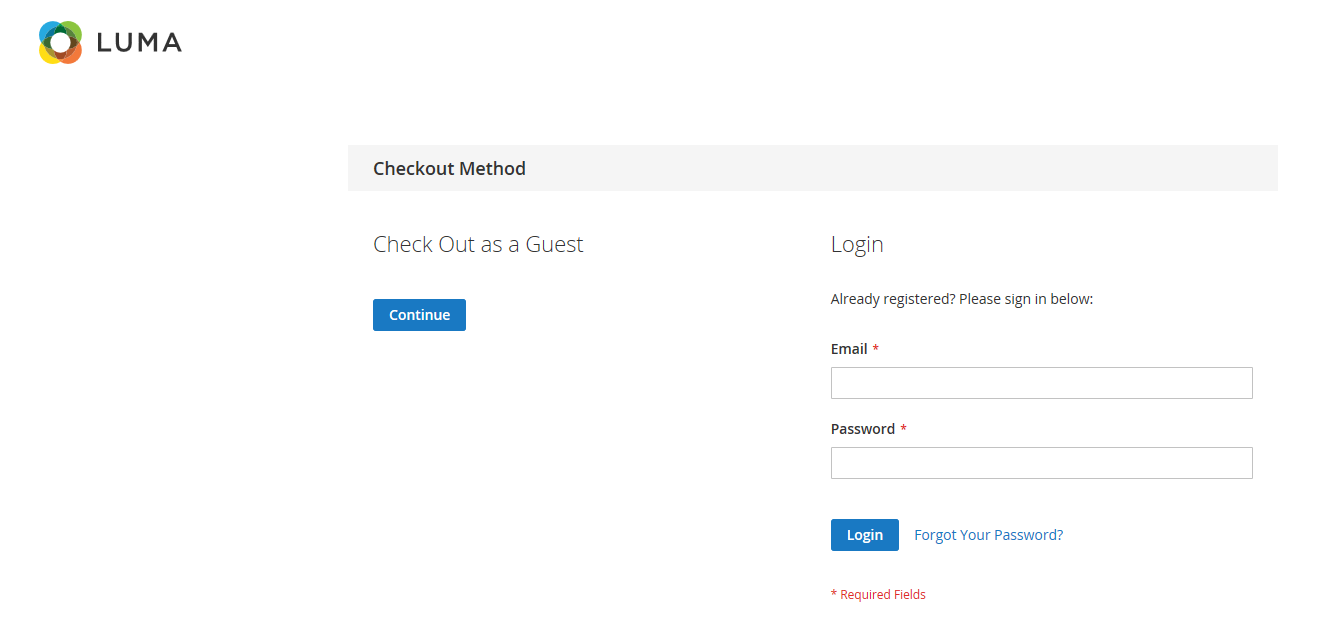 When customers finally decide to make the final purchase, the suggestion for guest checkout is set to appear next to the login option as the two selections for customers to choose from. With the help of a clear layout and more varieties to checkout, customers will become satisfied with your store's purchasing experience.
Moreover, the sign up on the checkout page function will first appear after the customer tick in the box of create account field. All the information customers fill in for checkout will be utilized directly to create an account. Customers only have to create a password to protect their account information.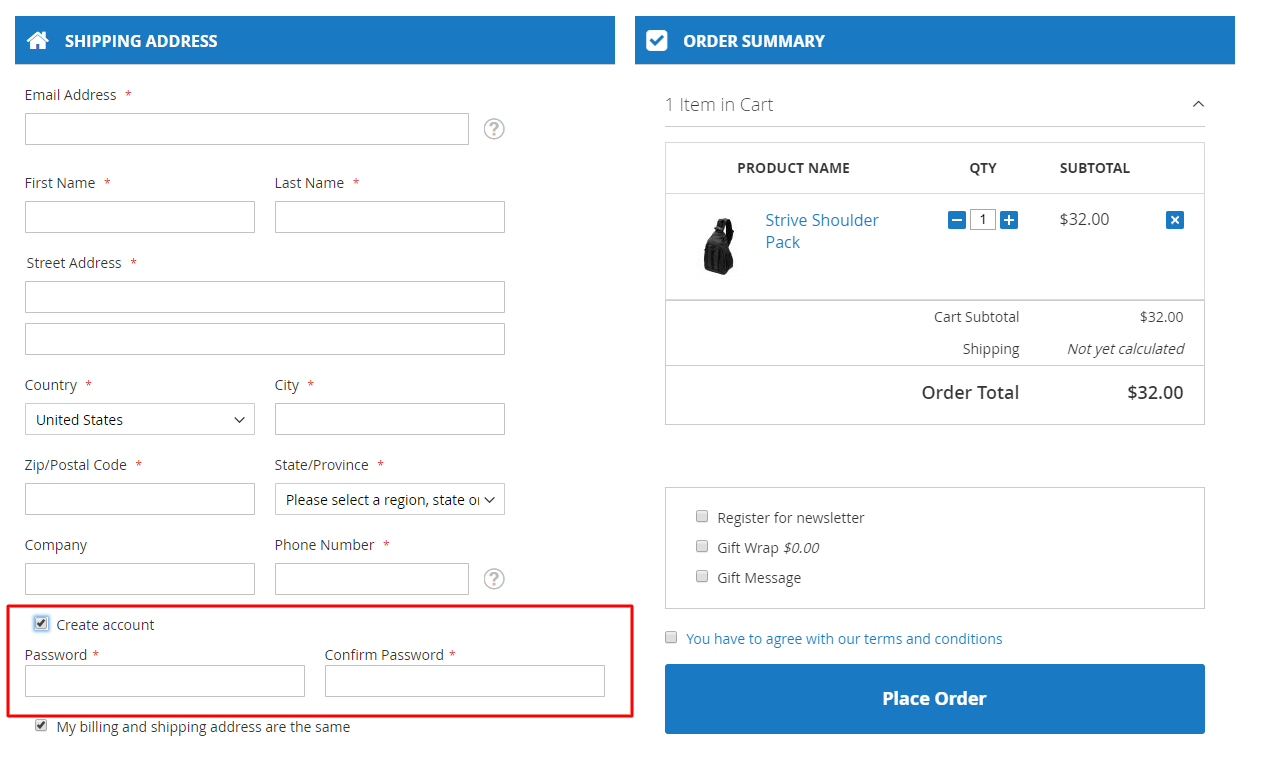 Email validation activates without any further configuration. The function only allows customers to place the order when the customer fills in the correct email form. Based on the customer information in your system, it recognizes emails of customers who had already created accounts. For that particular customer, the system will encourage them to login with a URL which guides to store's Sign in page.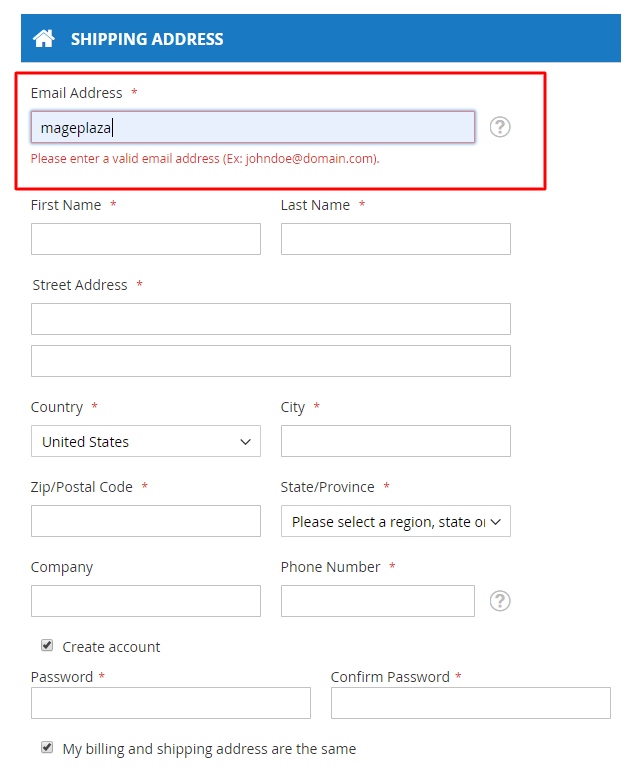 Magento 2 One Step Checkout by Mageplaza
Magento 2 Guest Checkout is not only available on Default Checkout but also on Chèn text . This is a streamlined extension for Magento 2 that simplifies the checkout process for customers. It condenses the multiple checkout steps into a single page, reducing the time and effort required to complete a purchase. With a user-friendly interface and customizable features, it enhances the customer experience, increases conversion rates, and improves overall efficiency for e-commerce stores.
Single-page checkout: Condenses the checkout process into a single page for a streamlined and hassle-free experience.
Magento 2 Guest checkout: Allows customers to complete their purchase without creating an account, reducing friction and increasing conversion rates.
Address auto-fill: Autocompletes customer addresses based on entered details, saving time and improving accuracy.
Social login: Enables customers to log in and check out using their social media accounts, enhancing convenience and speeding up the process.
Multiple payment methods: Supports various payment options, including popular gateways, to cater to customer preferences.
Customizable design: Offers flexible design options to match the store's branding and create a seamless shopping experience.
Real-time validation: Checks for errors or missing information in real-time, reducing form submission errors and customer frustration.
Mobile responsive: Provides a responsive design that ensures a smooth checkout experience across different devices.
Order comments and gift messages: Allows customers to leave comments or add gift messages to their orders, enhancing personalization.
Order summary: Displays a concise summary of the order details, including itemized prices and shipping information, for easy review.
Geo IP technology: Automatically detects customer location and suggests appropriate shipping methods, improving accuracy and efficiency.
One Step Checkout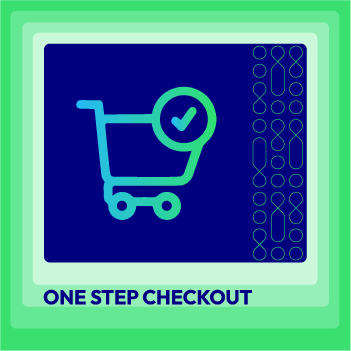 One Step Checkout for Magento 2
Cut down 80% of checkout time & increase 30% of conversion rates
Check it out!
Conclusion
That is all the information you need to know about the Magento Guest checkout feature. With the right way to apply, this will become a valuable feature when operating for any online stores.
There only two words to describe, which are useful and user-friendly. It is a free feature that makes your customer's life more comfortable.
LEARN FURTHER ABOUT ONE STEP CHECKOUT EXTENSION!
Website Support
& Maintenance Services
Make sure your store is not only in good shape but also thriving with a professional team yet at an affordable price.
Get Started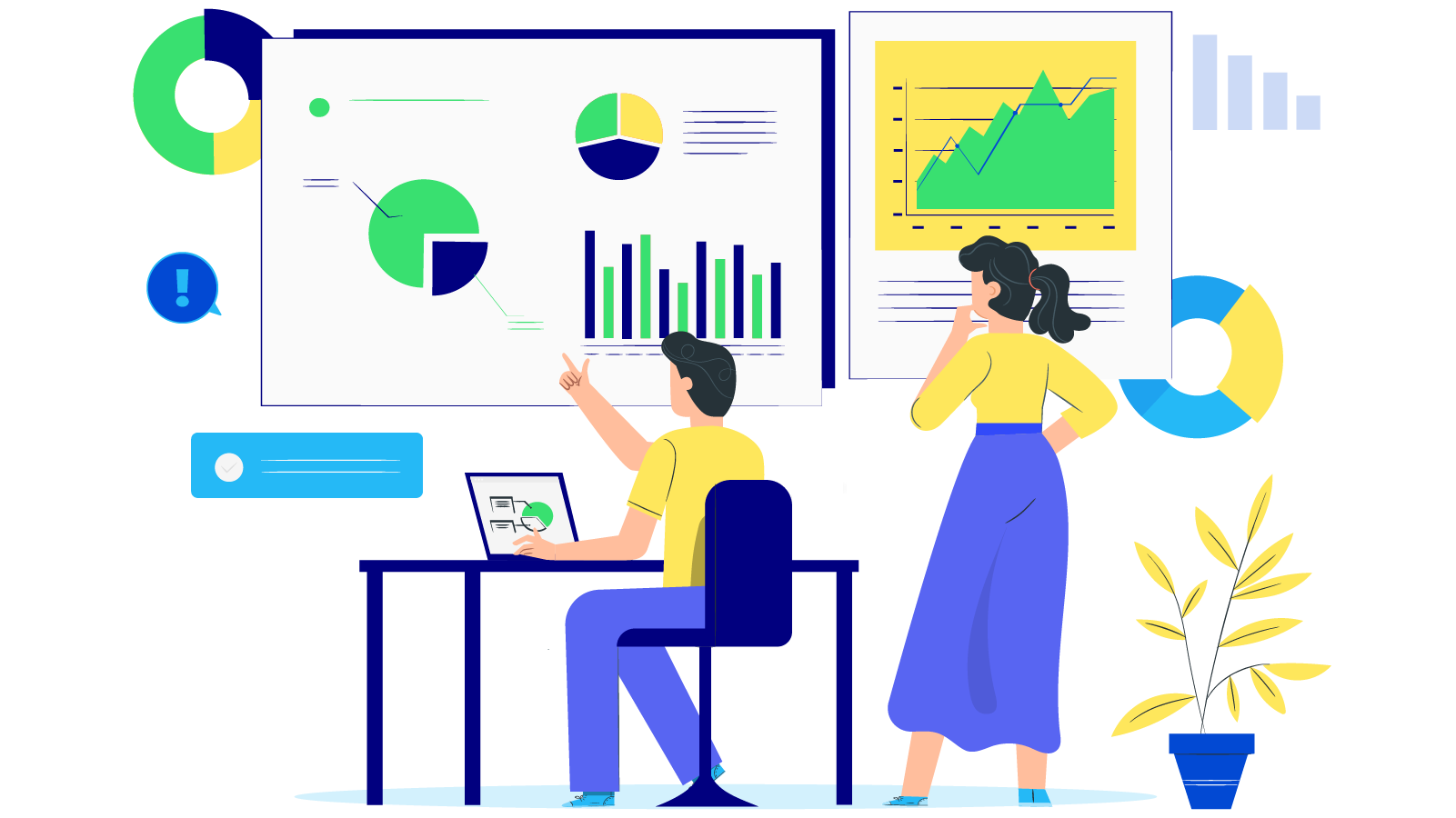 New Posts



People also searched for
Guest checkout
2.2.x, 2.3.x, 2.4.x
Subscribe
Stay in the know
Get special offers on the latest news from Mageplaza.
Earn $10 in reward now!