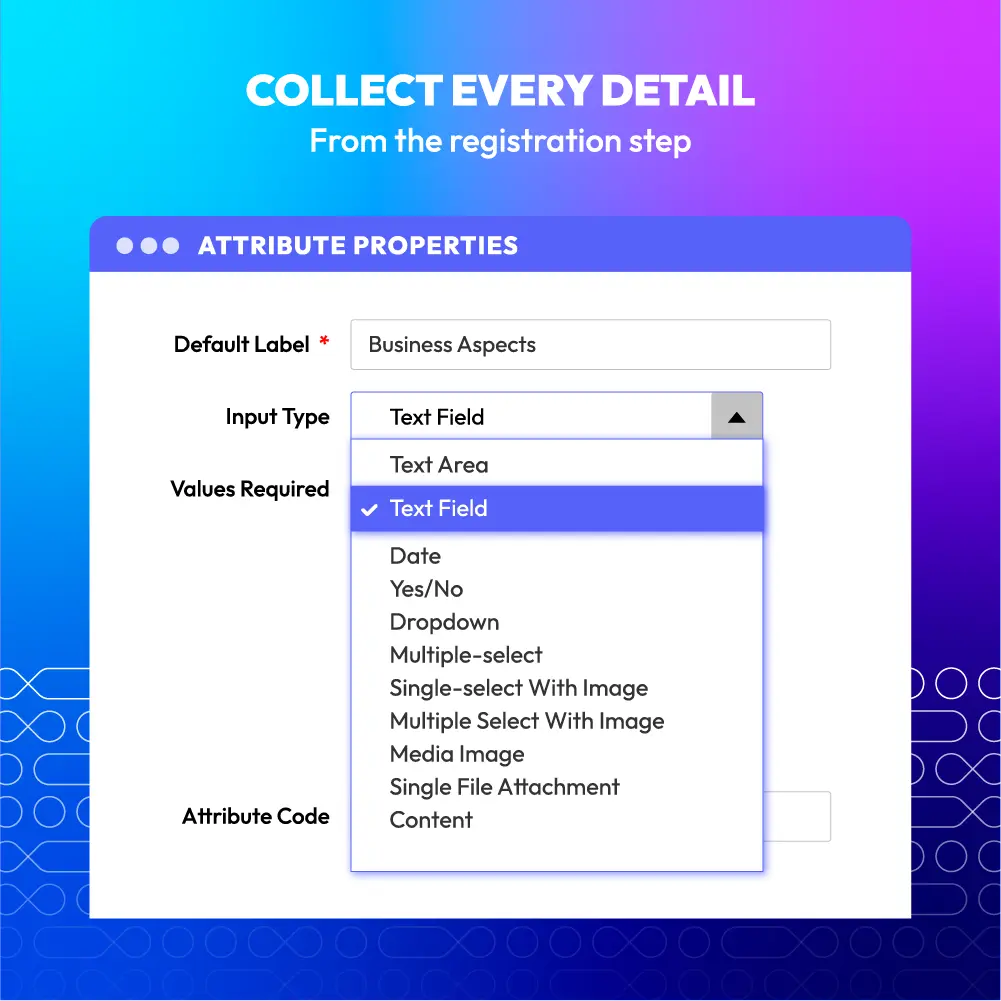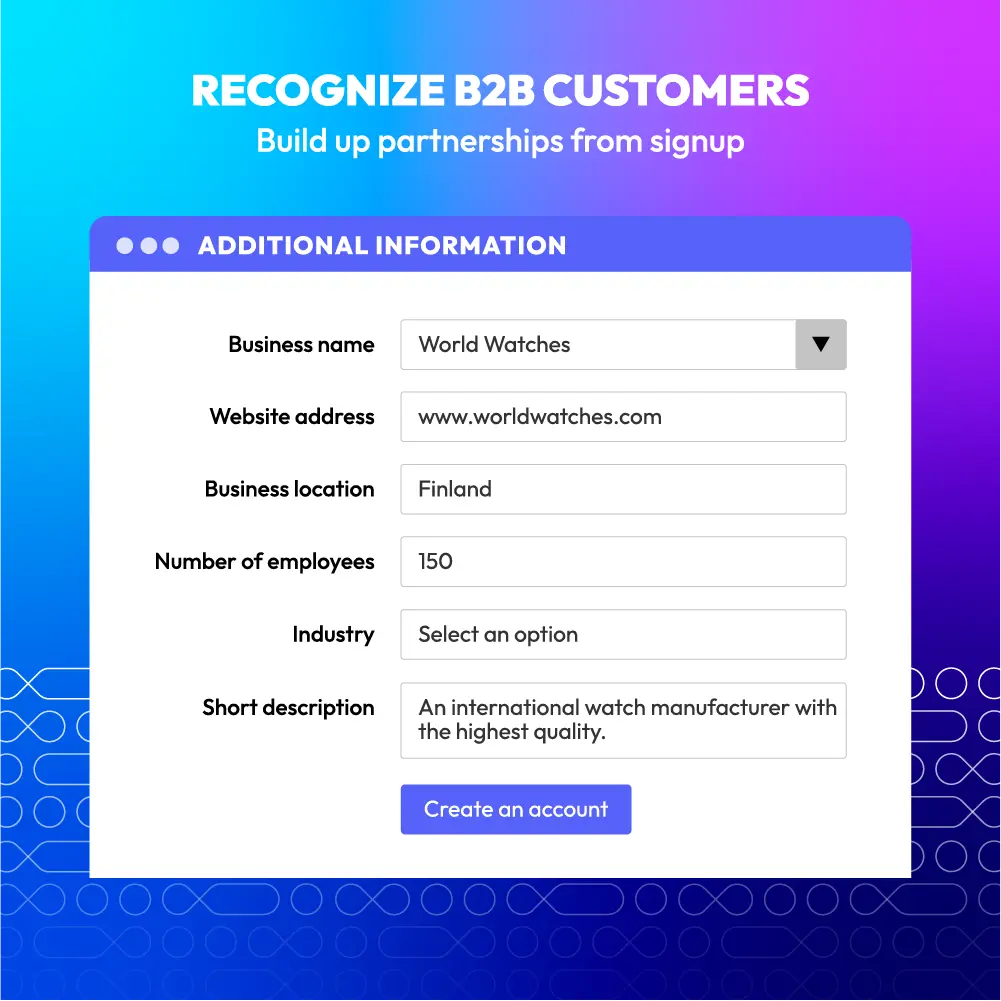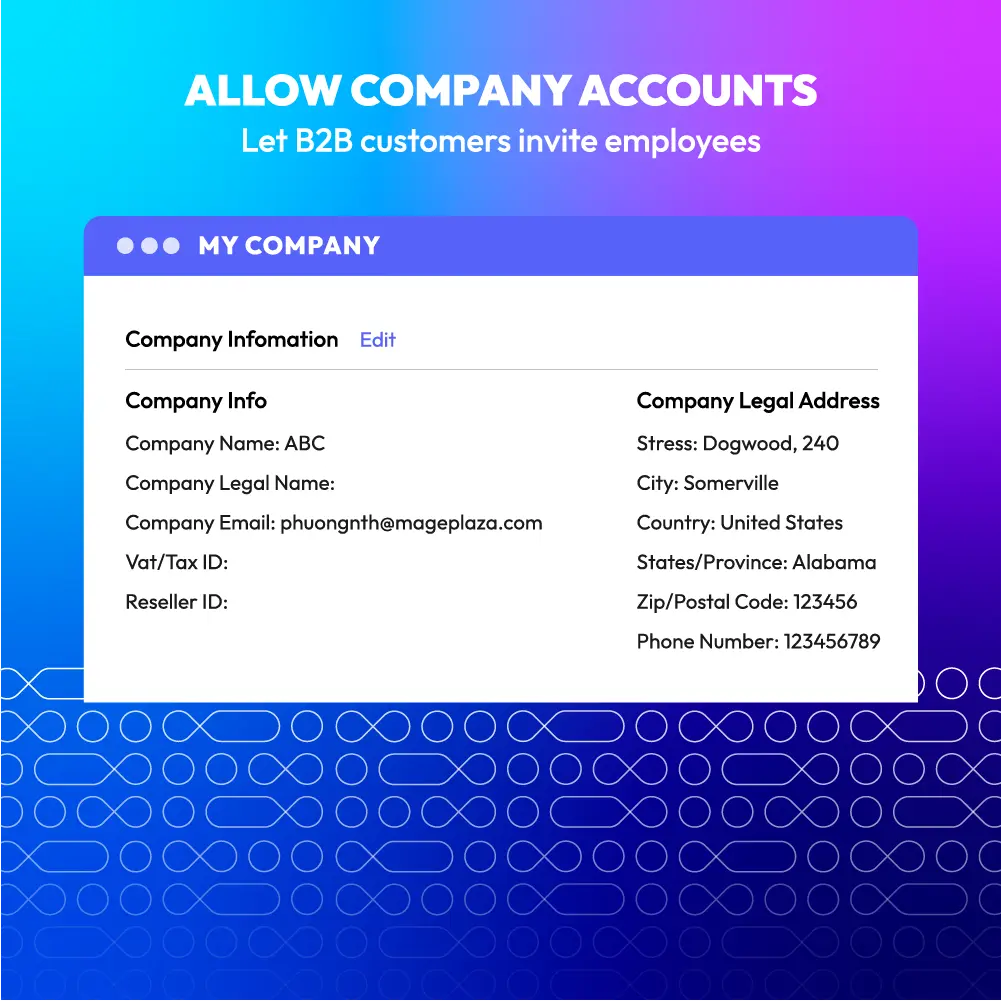 60-day Money Back
Frequent Update
365-day Support
B2B Signup for Magento 2
v1.0.1
Magento 2 B2B Sign Up - B2B Registration Form is the proper solution for e-commerce stores to optimize the sign-up procedure. Store admins can add unlimited attributes to collect customer information clearly and specify B2B customers from the registration form. Then, every registration is required to pass the admin's approval before the first login.
This extension is now compatible with Hyva theme

API/GraphQL is available for this Magento 2 B2B Signup extension by Mageplaza
Applicable to Checkout default page and One Step Checkout page

CE/EE/B2B/Cloud/ Adobe Commerce 2.2.x, 2.3.x, 2.4.x
Chat now
Problems
Magento 2 Default sign-up form is limited in filling information including: Personal information: First name, Last name or Sign-information: Email, Password. Because the registration form is simple and lacks information, it is impossible to sort out the types of customers: B2B and B2C. Therefore, it is hard to segment the two groups. Especially with B2B business, they would love to find the partners as wholesalers.
Due to the little information collected (emails and name), store owners find it not useful to implement marketing campaigns effectively. This is because there is not enough information to personalize targeted customers.All the new accounts of online stores based on Magento 2 Default currently are accepted totally without any consideration. Therefore, the fact is that the number of accounts increase but are not qualified.
Solutions
Collect every detail
Reconize B2B wholesalers
Pre-verity new accounts
Instant notifications
Easy segmentation
Pricing

Choose your suitable edition.
Compare features
Standard
Crafted for a great webstore start
$
171
($228)
first year
Supports for Magento 2 Community Edition
Collect important information of B2B customers
Boost B2B sales
Suitable for all B2B businesses
Easier to customer segmentation
Better marketing results
Compare features
Professional
Great for an enterprise solutions
$
283
($377)
first year
Supports for Magento 2 Enterprise Edition
Highest priority support
Increase B2B sales with better relationship management
Maximum convenience and flexibility for B2B customers
More efficient targeted-marketing campaigns
Include Company Accounts
Boost B2B sales signigicantly
Better marketing results
Compare features
There are two main advantages of B2B Sign Up. Firstly, it helps the store admin to create unlimited attributes to the sign-up form. Secondly, store admins can approve or reject any new accounts. Two features optimize the registration procedure.
Yes, of course. B2B Sign Up supports 11 input types so you can create any field formats you want, including Text field, Text area, Date, Yes/No, Dropdown, Multiple-select, Single-select with image, Multi-select with image, Media image, File attachment and Content
Input validation is an advanced feature that prevents improperly formed data entered in the system. This helps the store owners collect the right format of each attribute type, such as letter, number, URL, email. For example, when a customer fills their email address, it is required that the input format needs the "@" symbol (e.g. [email protected]).
Yes, the extra fields will be added to the address section of the checkout page and the One Step Checkout page as well.
With B2B Sign Up extension, store admins will be noticed of every new account to approve or reject. The newly-registered accounts are kept pending before the approval/ rejection
Yes, of course. Mass action is supposed to help the store admin to give approval or rejection to many accounts at the same time.
Good
The Pro version even includes the Company Accounts module, 1 payment for 2 solutions. Quick installation and easy to use. Well done Mageplaza.
ONE OF THE BEST EXTENSIONS
Great to optimize the sign-up procedure. Easy to work. Integrate well with other extensions.
Try this
This B2B Signup extension allows me to approve or disapprove registration, and if there are many of them, mass actions help by enabling all approval at once. All wholesale businesses should try this extension.
Professional edition
I purchased the Professional edition and do not regret. It's such an amazing extension, allowing me to add lots of infos that I want from my customers. Highly recommend this product.
Bailey
-
Verified Purchase
Fit One Step Checkout
The support was timely and thorough, the program works as advertised. I am using One Step Checkout and this one really fits. Will upgrade to Professional version for the Company Accounts feature.
Caroline
-
Verified Purchase
Want to do extension customization?
Custom request
Let us know your requirements
v1.0.1 (Magento v2.3.x)

02 July 2021

Update
v4.0.0 (Magento v2.4.x)

02 July 2021

Update
v1.0.0 (Magento v2.3.x)

10 November 2020

Initial release
Feature Comparison Table
Mageplaza B2B Sign Up extension for Magento 2 comes with two versions: Standard and Professional. Check out the full feature comparison table below to get an overview.
| | | |
| --- | --- | --- |
| Features | Standard | Professional |
| For store admin | | |
| Create unlimited additional fields for the sign-up form | YES | YES |
| 11 input types available for various question formats text, date, yes/no, dropdown, multiple select, file/image upload, etc | YES | YES |
| Able to fill attributes at both frontend and backend | YES | YES |
| Support input validation to prevent improperly formed data | YES | YES |
| Well apply for default checkout page and One Step Checkout page | YES | YES |
| Approve/ Disapprove newly registered accounts | YES | YES |
| The content of notice at the frontend can be customized | YES | YES |
| Email notification for both admin and customer | YES | YES |
| Email templates are supported | YES | YES |
| Redirect customer to another URL during the waiting time for approval | YES | YES |
| Mageplaza GDPR compatible | YES | YES |
| Provided personal information fulfillment | YES | YES |
| Mass approve/ disapprove multiple accounts | YES | YES |
| Compatible with Mageplaza extensions: Customer Approval, Catalog Permissions, Hide Price Module, Membership,etc… | YES | YES |
| Manage all company accounts including an admin and sub-accounts | _ | YES |
| Configure email notifications for store admin, company admin and us | _ | YES |
| For company admin | | |
| Able to give stores more personal details, requirements and expectations | YES | YES |
| More chance to be connected better | YES | YES |
| More chance to be taken care of better | YES | YES |
| Company admin can create a company account request | _ | YES |
| Add/ remove/ edit company users | _ | YES |
| Add/ remove/ edit user roles | _ | YES |
| Set the order amount limit per order for each user | _ | YES |
| Set the maximum number of orders for each user | _ | YES |
| Reduce the pressure of purchasing for a large organization | _ | YES |
| For company users | | |
| Manage company information if allowed by admin: view/ edit & receive notice when company updated | _ | YES |
| Manage company order if allowed by admin: place/ view & receive notice when new order placed; print order/invoice/refund; track shipment; reorder | _ | YES |
| Manage roles if allowed by admin: view/ add/ edit/ delete & receive notice when role updated | _ | YES |
| Flexibly make orders without passing the request to the admin | _ | YES |
Why choose Mageplaza Magento 2 B2B Signup
Mageplaza provides consistent and customer-centric extensions for your Magento 2 store.
We don't sell products for one time. We provide lifetime solutions which help our customers thrive with their businesses.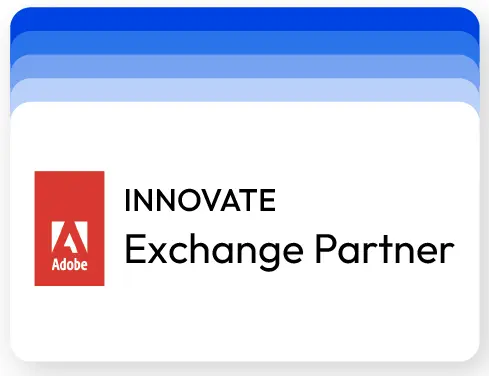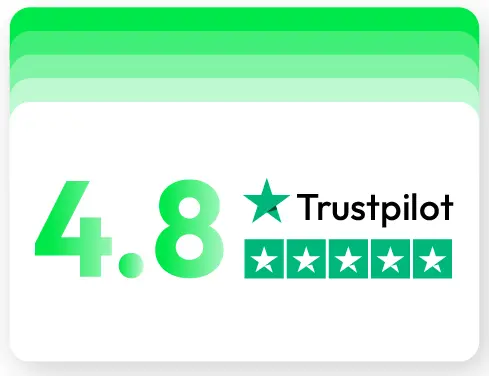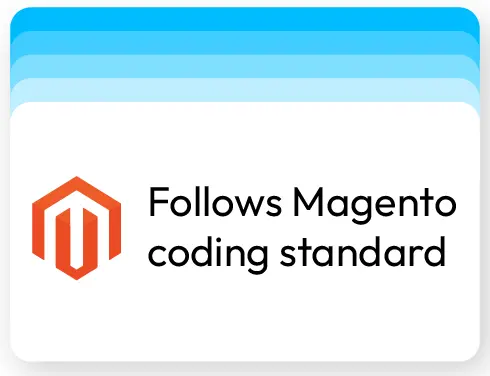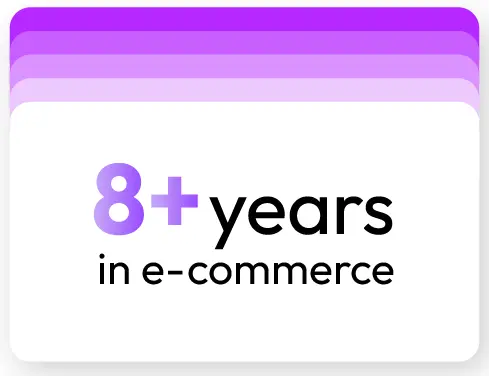 60-day Money Back
Extensive 60-day money-back period. You love it or get a full refund no questions asked.
Extensive Support Timeframe
Mageplaza provides support 16 hrs/day, 5.5 days/week to guarantee the seamless operation of our extensions on your store.
Install via Composer
Simple installation via composer helps you save time and eliminates technical issues during future updates.
Frequent Updates
Intensive update roadmaps ensure great performance, bug-free, highly compatible, and innovative extensions.