CRO SOLUTION FOR MAGENTO 2
Comprehensive solution to convert visitors into buyers
Short Overview
The conversion rate is one of the top priorities of e-commerce stores because it is the leading factor to purchase decision. Therefore, it is essential for every online store to invest in methods to boost the conversion rate and improve store's sales. CRO is the mix package to help the online stores to equip and upgrade the store sites with advanced functions to improve UI UX and motivate shopping behavior much more effectively.
WHY THE CONVERSION RATE IS IMPORTANT?

The reason to invest in conversion rate optimization
Increasing traffic to the store site is uncertain for sales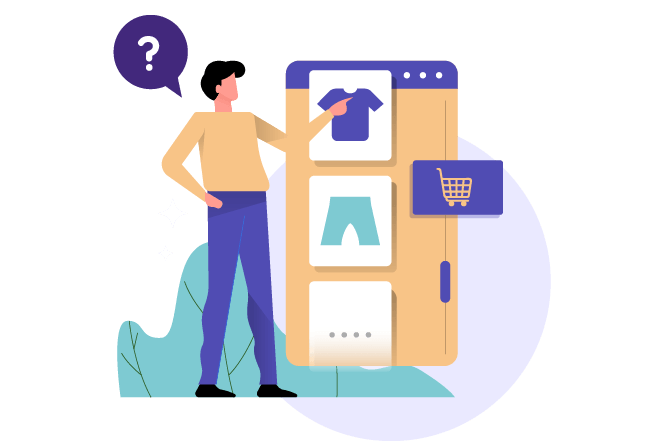 To increase the amount of traffic to your store site monthly, it is very tough, time-consuming and costly. In case, by somehow you can increase the traffic (the number of visitors) to your store site, it is uncertain that the number of orders increases accordingly. You spend much more money to draw more visitors, but there is uncertainty that they will become your purchasers
But increasing the conversion rate is for sure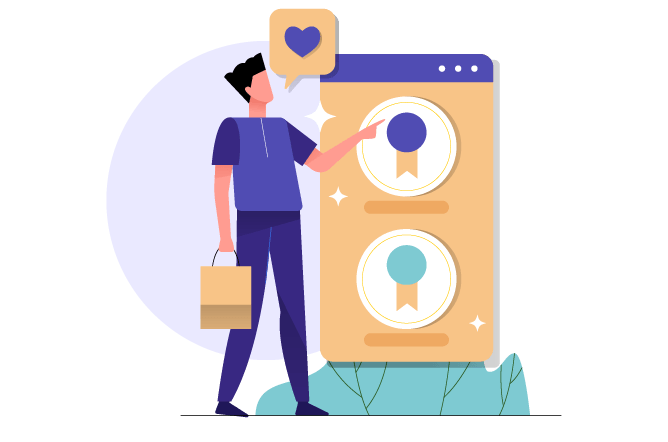 Turning a visitor into a purchaser is much more potential, economical, and long-time efficient than increasing traffic.
For example, among 50,000 monthly visitors, there are 5,000 orders placed successfully. The conversion rate of this online store is (5,000/50,000)*100% = 10%. Assuming that the average order value of this online store is $20, this store's revenue is $100,000 per month. If the conversion rate is improved to 15%(7,500 orders), the amount of extra $50,000 will be added to store revenue.>
Therefore, online stores should invest in optimizing conversion rate to increase sales and revenue effectively. Luckily, there are many ways to improve conversion rates and it will definitely works.
WHAT AFFECTS THE CONVERSION RATE?

The truths you should know
Shoppers love simplicity
Do you know how much percent of customers have abandoned their carts because of the complex of the checkout process? The answer from a Baymard study in 2018 is estimated up to 26%. This raises the concern in e-commerce stores about the importance of a simple process, then how to simplify it.
Every shopper always would like to shop with the most ease because they want to save time as much as possible. Customers would like to explore the store site easily, find out their desired products quickly, not to have to do a lot of mouse clicks, and others.
Therefore, every store by some ways needs to create simplicity and convenience for the users. This is a top priority to retain customers on the store site and increase the conversion rate.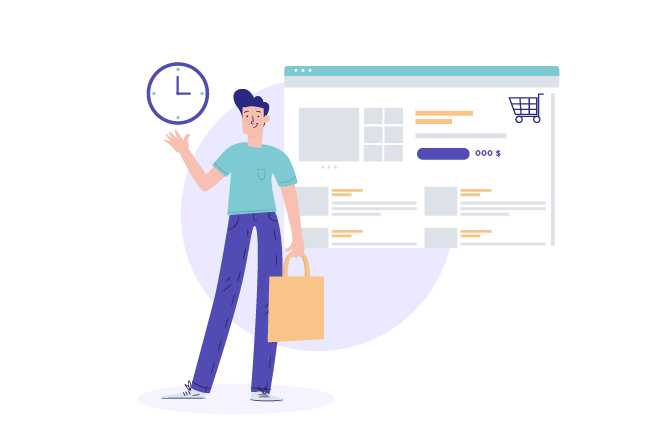 Suspicion always remains
Customers, especially first-time customers are always suspicious when they go shopping. In fact, many first-time customers leave the store site instantly if they are required to declare their emails.
Therefore, store owners have to accept this point and make shoppers feel safe as much as possible. Then, it is more likely to open their money pocket to pay for something in your store.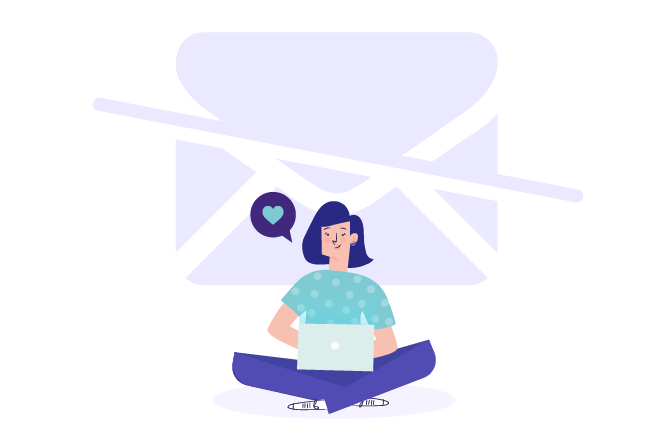 Promotions need speaking loudly
Customers are always hurried. Therefore, they can easily miss the current special offers and discounts of your store while the promotions can be the leading factor for their purchases.
Therefore, the more clear the promotions are displayed, the more chance they reach customers and boost sales effectively.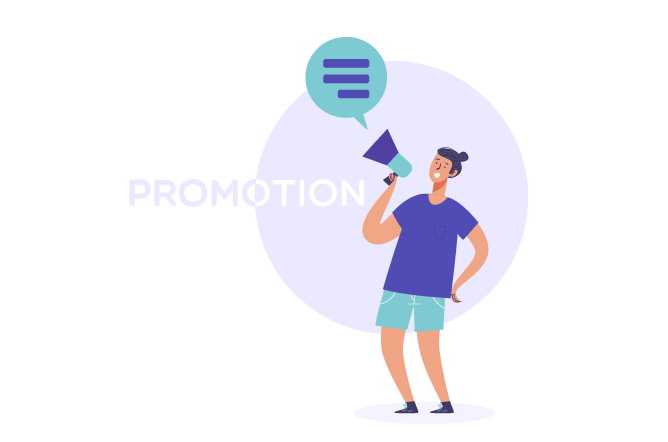 Abandonment is always ready
There are a number of reasons that customers are likely to exit your site and abandon their carts unexpectedly.
Therefore, online stores should actively predict customers' behaviors to retain them on the store site, or continue taking care of their abandonment and call them back to finish their purchases.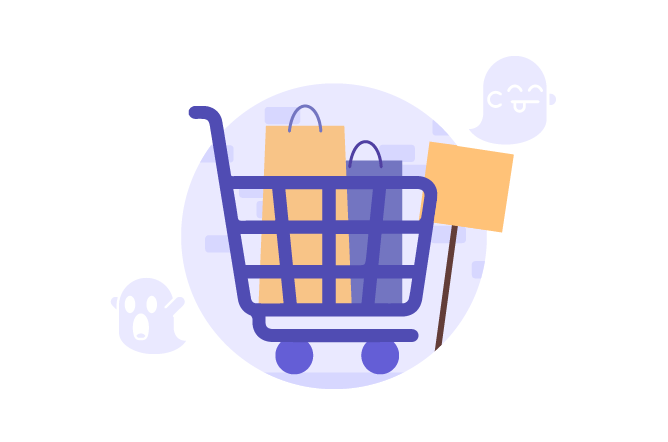 The fear of missing out (FOMO)
Fear of missing out is an anxious feeling you get when you feel other people might be having a good time without you. Customers are not comfortable when they find their concerned products are likely to run out of, or the discounts are ending soon.
Such anxiety feeling will push customers' shopping decision because they are afraid of the potential bad luck of missing.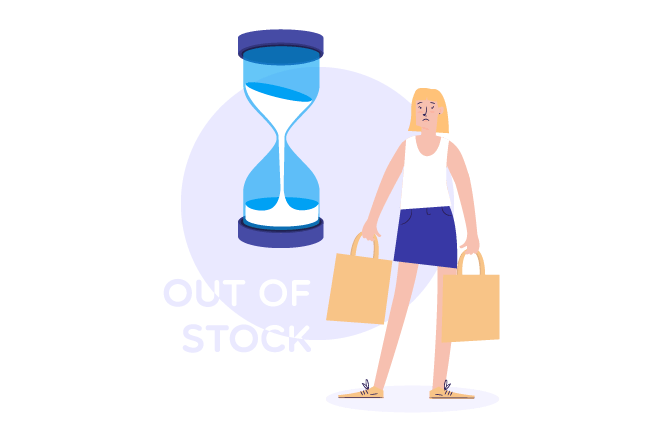 Customers are keen on social proof
In the Consumer Shopper Survey conducted by Bizrate Insights in 2019, up to 92% of customers check product reviews before purchasing. They 12x stronger believe in reviews of 3rd parties (purchasers, KOLs) compared to reading product descriptions of the store.
In fact, shoppers are always curious about the store where they are shopping, the feedback of other purchasers. Especially, online stores are more likely to face the curiosity and suspicion of shoppers.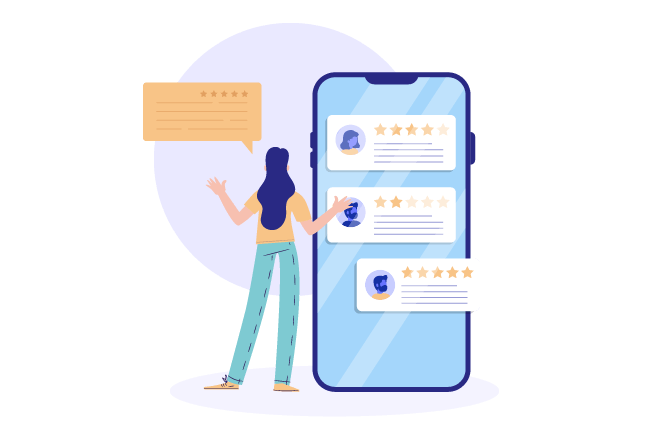 UI and UX can not be underestimated
User interface and User experience are the top priorities of every online store. According to Jason Ogle, the host and producer of User Defenders podcast and designer at NCM, UI is the bridge that gets shoppers where they want to go, UX is the feeling they get when they arrive.
Therefore, both UI and UX are the determining factors to retain and convert shoppers into buyers then repeated customers.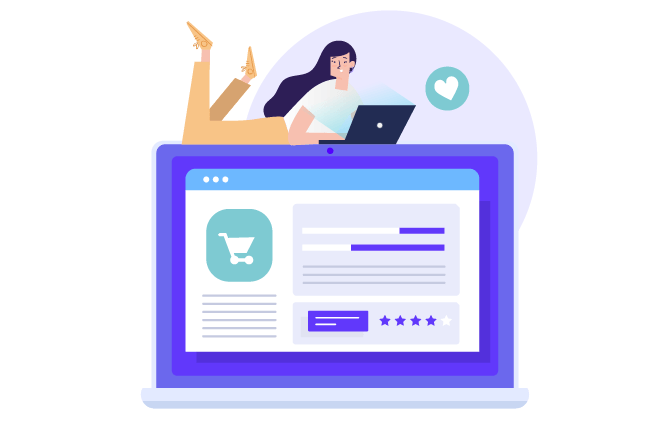 HOW TO IMPROVE THE CONVERSION RATE INSTANTLY

Tips to optimize the conversion rate
HIGHLIGHT FEATURES

See what make CRO stand out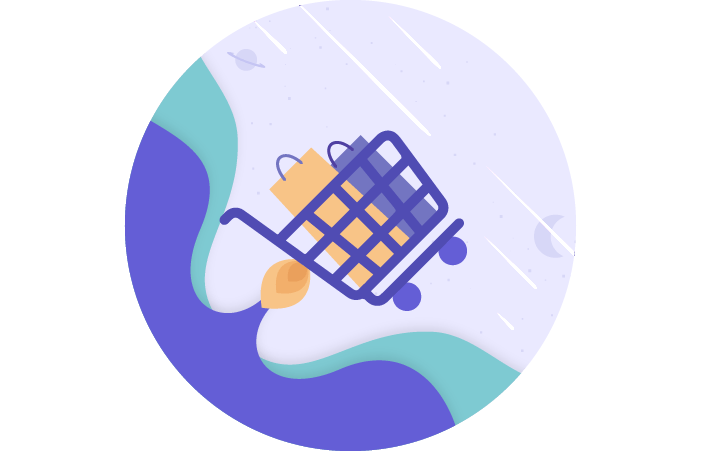 Rocket checkout with a simple process
Focus on the last step of customer purchase: checkout or they will abandon their cart unexpectedly.
Simplify checkout process
Make customers willing to finish their purchase with one simple checkout step - all information in only one page, no navigation required. Save time for your busy customers, make benefits for your store.
Welcome any customers
The first-time customers are suspicious when they are required to enter their names and emails. Now customers can go head with purchase without login. Increase conversion rate by the reduction of obligation.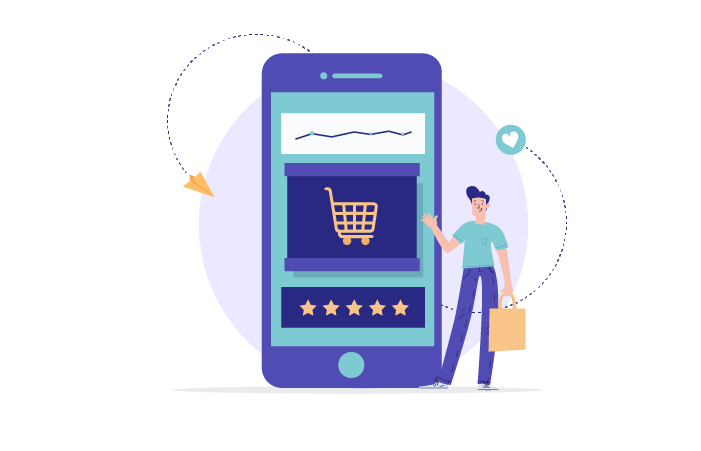 Optimize UX/UI to increase the shopping experience
The shopping experience is the most important key points that every online store should not be underestimated. When customers feel happy and satisfied, they are much more willing to discover your store then pay money for your store without reluctance.
Shop by brands first, then find products
Filter appropriate products on Category pages
Speed up site loading by reducing image size
Recommend products by labels as Hot, Best Seller on products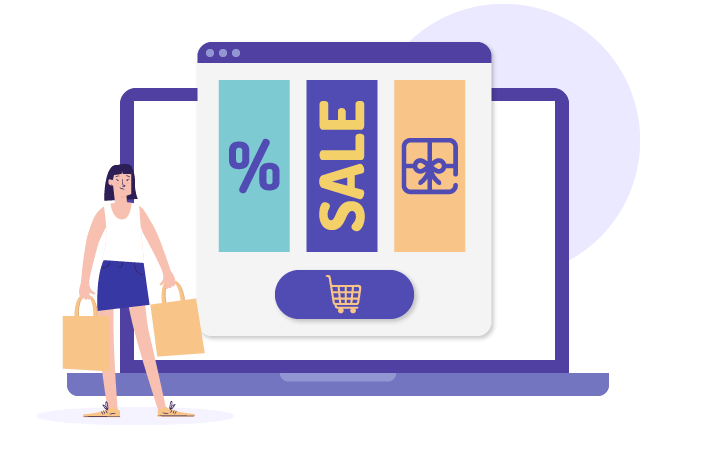 Motivate customers with special offers
Level up customers' motivation by offering them more! Customers are always welcome discounts and gifts, so do not miss special offers to motivate them to purchase more quickly and easily.
Place special deals on a daily basis on the store site
Offer free shipping if the cart become "big" enough
Make promotions sounding and appealing with promo banners
Allow customers to apply multiple coupons once purchase. The better discounts, the more likely customers are willing to pay.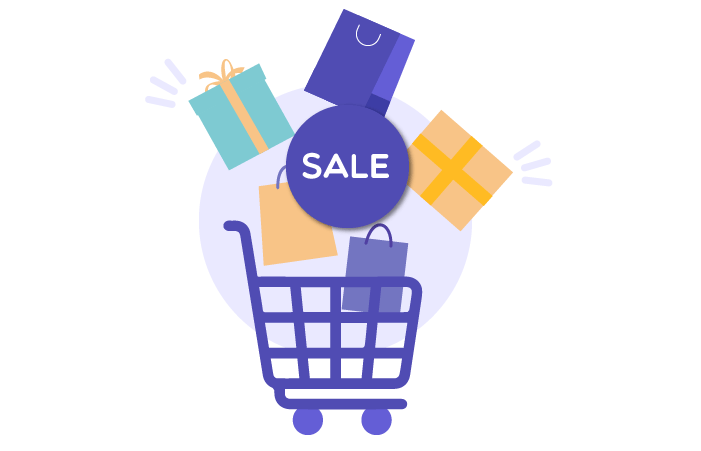 Convert removal or abandonment into sales
At the time customers are likely to leave your stores, the chance to retain them is still capable.
Exit-intent popups
Retain customers at the point they are about to leave store site with lively popups. It can be appealing deals, events, news with a registration box to collect their emails.
Revive abandoned carts by follow-up emails
Use abandoned cart emails remind shoppers about their incomplete checkout. Do not miss to offer them extra discounts if they finish payment soon.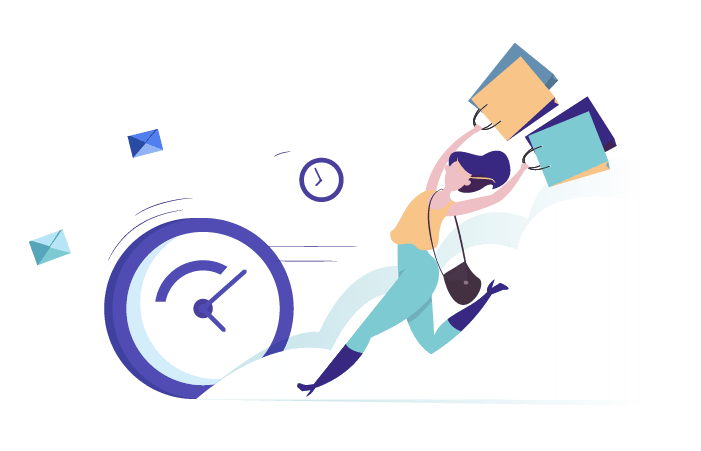 Create urgency to speed shopping behavior
The fact that the longer customers consider whether to buy your products, the more likely they will skip it.
Raise up their FOMO (Fear of Missing Out) to push their purchase.
Place countdown clocks beside special prices/ offers
Limit time and quantity of deals
Take advantage of social proof
The more good reviews on the store site, the more trustworthy the store looks. How to collect reviews and ratings?
Remind customers to leave their review
Use automated emails sent to purchasers to suggest them to write a review about the products they bought.
Advanced product reviews system
Make reviewing and rating system informative and friendly to customers. Show review summary, verified buyer badge, social interaction, review filter, etc
---
ACTUALIZE ALL MENTIONED-ABOVE WITH CRO PACK
Select your suitable edition
BASIC
$

484
$645
/installation
One Step Checkout Standard
Layered Navigation Standard
Daily Deal
Countdown Timer
Free Shipping Bar
Free Installation
Compare features
ADVANCED
$

1059
$1629
/installation
Includes all Pro features, plus ...
One Step Checkout Ultimate
Layered Navigation Ultimate
Daily Deal
Countdown Timer
Free Shipping Bar
Social Login Pro
Review Reminder
Product Labels
Multiple Coupons
Better Product Reviews
Promo Banner
Free Installation
Compare features
PROFESSIONAL
$

757
$1082
/installation
Includes all Basic features, plus ...
One Step Checkout Ultimate
Layered Navigation Ultimate
Daily Deal
Countdown Timer
Free Shipping Bar
Social Login Pro
Review Reminder
Product Labels
Free Installation
Compare features
How We Guarantee?
Better guarantee of maintanance from consistent & customer-centric policies.
We don't sell products for one time. We provide lifetime solutions which help our customers thrive with their businesses.
60-day Money Back
Extend your experience period to 60 days. Money-back guaratee with no questions asked
1-year Free Support
Get premium support for the first year to guarantee no conflicts, the best integration & stability..
One-time Payment
Pay only once and get the solution for a lifetime. No hidden cost.
Frequent Updates
Get technical updates every month for free without paying extra. Keep it best forever.
MAKE SHOPPING PROCESS SMOOTH AND ROCKET CONVERSIONS
RISK-FREE solution. It's time to try NOW.
Buy now
Or
Talk to us
Bargain
A few weeks using this and I am really happy because the conversion rates already improved. I think this is such a bargain. If you don't know where to start then just install this package. Trust me, everything is going to work out perfectly.
Maggie
-
Verified Purchase
Bargain
A few weeks using this and I am really happy because the conversion rates already improved. I think this is such a bargain. If you don't know where to start then just install this package. Trust me, everything is going to work out perfectly.
Maggie
-
Verified Purchase
Great helper
I was seeking a solution for my site because the conversion rate was quite low. I'm happy because I found this package. It was such a great helper. My sales increased greatly thanks to this.
James Howard
-
Verified Purchase
No more worries
Thank you, as my conversion rate increased a lot!!! I think everyone should start with this package, and believe me, you'll get what you want. This is what will save you from a headache!
Mitchell
-
Verified Purchase
v1.0.0

10 December 2019

Initial release