The Ultimate Guide to Social Media Marketing Strategy!
The Most Popular Extension Builder for

Magento 2
With a big catalog of 224+ extensions for your online store
Over the past decades, we have witnessed the continuous development of intensified interactions between businesses and their customers through social media.
Still, not any modern business knows how to monetize social media and gain a competitive advantage. One significant reason is the lack of a strategic mindset when marketing via social media.
The strategy is a lot more than just signing up for an Instagram account or posting a post on a Facebook page.
To succeed in this potential area, a strong background in social media marketing strategy is essential. Thus, this article focuses on all aspects of the social media marketing strategy for beginners.
Table of contents:
What's social media?
Facebook, Instagram, Twitter, or Youtube are not new to Internet users these days. They are known as the most popular social media platforms.
Essentially, social networking is the playground for Internet users around the world to connect with each other, create and share content (text, images, videos) unlimitedly.
Compared to traditional marketing, social media platforms are perfect methods to market without any geographic limitation. Thus, social media development and its potential open various opportunities for businesses to approach and market their products and services.
And the term "Social media marketing" (SMM) appeared!
What's social media marketing?
By definition, social media marketing (SMM) itself is a common form of Internet marketing.
It provides businesses with a digital solution to connect and engage with both existing and potential customers while promoting their brands, products, or services.
The use of social media platforms is leveraged and not limited to only content creation or publication. Digital marketers can employ a broad range of tactics and strategies to:
Conduct in-depth research about consumers' behaviors, insights, interests, and tastes on digital platforms

Generate more traffic, leads, and sales by increasing the business's exposure on social media networks

Grow the customer base and develop a loyal and long-lasting relationship with targeted groups
Today's businesses, for sure, are taking advantage of social media platforms to expand the geographical reach to buyers and build closer connections. This is an opportunity no company wants to overlook.
What's a social media marketing strategy?
Basically, a social media strategy is a summary of:
Detailed goals and objectives that you hope to achieve via social media

A series of predetermined activities in each phase to take the fullest potential out of social media and the business's available resources towards the end goals
Typically, a social media marketing strategy is where you answer these questions:
Which purposes for you to be on social media? - Goals and objectives of a social media marketing strategy

Who is your target audience? - Detailed profiles and personas of the group your strategy targets on social media

How much do you want to spend for each phase of the whole strategy? - The budget and availability of the business's resources to launch social media campaigns

What kind of content are you going to share that attracts your audience? - The core messages you want to convey within your strategy on social media

Which social media platforms are you going to share that your target audience visits/consumes the most? - Social media platforms you choose to implement the strategy

When are you going to share? - The specific plan (schedule) for content to be published via social media

In which way can you measure and optimize your strategy's performance? - The last stage of a complete social media strategy
The more specific your strategy is, the more effective it will be. Remember to keep it focused and concise. Don't make it too broad since it's unattainable or impossible to measure.
6 principal pillars make up a social media marketing strategy
Social media marketing strategy
It comes as no surprise that strategy is the first factor mentioned when it comes to core pillars of social media strategy. In fact, the role of strategy for any marketing type is indispensable.
For anyone new to the "Strategy" term, we always advise making a social strategy as the initial step before publishing something on social media.
A social media strategy clarifies a vision, direction, and actions of the whole business's activities in specific periods to achieve long-term or overall aims. It's like a road map anyone on your team can follow and grab your plan's starting and ending points.
Research
Besides a strategic mindset, having proper research into your audience's insight, demographics, and online shopping habits is the following condition for successful social media marketing strategies.
A non-data-driven strategy is baseless and without foundation. Not only is it the main reason for the failure of a plan but also the negative factor affecting your brand images on social media and increasing marketing wastage.
It can take a lot of time and effort at first to collect enough data supporting a social media strategy. You can always get assistance from many social media analysis tools such as Social Status, HubSpot or Sprout Social.
By researching where, when, how, and why your target audience interacts with information online, your marketing efforts are ensured to be highly targeted.
Content planning, creating, and publishing
Within your whole social media marketing strategy, content is things that deliver value to your targeted community. While your ads do the selling, content plays the role of engaging and connecting both emotionally and radically with the audience.
It's easy to post a blog post or an image on your social media accounts. However, to have a robust and influential content system, you need a content marketing plan.
In other words, instead of posting content unpurposely , you should:
Schedule the content ahead of time. If you are going to use Facebook as your main social media channel, make sure to learn how to schedule a post on Facebook.

Produce and publish more high-quality and educational content

For long-lasting value/ organic content, don't focus too much on selling your products or services

Invest your time to build content for your business' storytelling (take advantage of videos and images) - Aim at the unique value and brand value proposition
Social listening & Engagement
Though social media marketing is a worthwhile investment, it might disappoint you when lacking engagement.
One of the common objectives of social media marketing strategies is to increase engagement with target audiences on social media. Long-term benefits of social media engagement:
Strengthen customer relationships. For each engagement customers have with your posts (comment, send messages), you get a chance to know them and create long-lasting connections

Build customer loyalty. It's much easier to build a relationship with customers by helping them when they're in need **
Increase sales via social media engagement. Having a positive connection with your customers makes customers more likely to purchase from you
Engaging isn't just about talking with people in social media communities; it encompasses a whole lot of other activities. For instance:
Actively listen to customers' requirements and issues on your social posts or messages

Offer advice while asking questions that show your gratitude towards helping customers solve their problems

Don't forget to say "thank you."

Create posts that are truly valuable to customers
Analytics
All your social marketing efforts won't be proven without measurement. When it comes to analyzing a strategy's performance, some questions come up to my mind:
Am I reaching more people on social media (can be more specific with one or 2 platforms) than the last month?

How many positive/ negative mentions do I get each month?

How many times social media users use my brand hashtag?
Along with these questions, a strategic marketer can easily define the plan's unsolved issues for improvement.
Each social media platform has different types of measurements. You can always take advantage of the best social media analytics tools to get more in-depth data for comparison and optimization purposes.
Paid social media
The core of a successful social media strategy comes from both the top and bottom of a sales funnel.
The bottom of the sales funnel focuses on direct marketing and generating sales for in-demand customers. At the same time, the funnel's top is mostly about attracting the target market into the fold.
There's where ads on social media come to help. They're necessary to reach a wider audience than those who follow you. Depending on customers' backgrounds, interests, attitudes, responses, you can determine who you want to show your ads to
Social media marketing: Opportunities or challenges
Social media is full of potential thanks to the Internet. However, when more people are jumping into this lucrative playground, understandably, the competition has become increasingly fierce.
Plus, people are much more impatient with businesses' advertising content. This requires marketers to continuously apply different social media marketing strategies to gain or maintain attention and competitive advantage. Or else, the result is just throwing money out of the window.
To create and develop a qualified and well-thought-out social media strategy, marketers must go through 8 steps below.
8 steps to create a social media strategy
Step 1: Map your online customer journey
A typical customer journey will include 5 stages:
Awareness: The period when a prospect discovers a need and becomes aware of your company, possibly via worth-of-mouth, search engine, or social media platforms

Consideration: At this stage, the prospect will evaluate different options via content, product descriptions, reviews, etc. to get a better understanding of each brand's solution

Decision: This is when all your marketing efforts by now are paid off. Successfully close the sales and turn the prospect into an existing customer

Retention: This is when you must keep interacting with the customer for chances of up-selling, cross-selling, resell or get a loyal fan in the future

Advocacy: When customers go to this stage, they will spread the word about your brand (either positive or negative opinions)
Each stage on the journey requires a different marketing approach. Even the insights, wants and needs of the same customer group at different stages vary. For instance,
People on the Awareness stage won't actively search for your brand on the Internet. Thus, you need to invest more in social ads (for inspirational and educational content) to reach that group

For ones in the Acquisition stage, customers already know you. Your content focuses mostly on boosting sales by pushing testimonial and promotional content (discounts, 50% off with friends, etc.)
The benefit of mapping out your customers' online journey is that it provides your marketing team with a clear picture of who you are trying to reach, which stage they are in, their needs, etc.
This's beneficial to assist your team in setting the goals and defining the whole strategy's future path.
Step 2: Define the strategy's goals and objectives
Goals, objectives, and metrics matter in a strategy! In fact, you can usually see these terms in the requirement list of any strategy, not only social media marketing. Still, many people get confused between goals and objectives, which leads to interchangeable usage.
Goals are:
Broad and essential for setting a general direction version

Different to measure

Abstract and reflect the long-term ideas and end results
Objectives are:
Much narrow in scope compared to goals

Represent specific steps and associated with a preset schedule and time frame

Reflect the means to the final result - goal

Since the objective contains detailed steps and means for achieving a goal, it's easy to measure

Last in the short-term and medium-term
As much as that, you can set many objectives at the same time to support a goal. Objectives are how businesses can turn a long-term vision or idea into specific plans and tactics that are measurable.
3 main steps to set goals and objectives for any social media marketing strategy:
Conduct a social media audit: Here, you get a clear picture of your current social efforts and suggest improvements. To conduct the audit, list all existing social media accounts and use them as the baseline. Most importantly, point out the business's social media problems, what others are talking about your (positive or negative)

Decide the critical things: Look through all your collected info and find which channels are well-performing, which needs a different implementation. Then decide what kind of growth or improvement seems to improve your main business problems

Choose your goal-setting framework: It's time to craft some specific objectives supporting main social goals. This step allows putting in the upfront to create measurable and achievable social media goals and objectives. SMART is a famous one
For instance: Let's take a company's social media goal is to increase the brand awareness up to 50% on social media after 1 year. Then the social media objectives are:
Achieve 1000 brand mentions (tagged or not) per month on Facebook, Instagram, and Twitter by publishing and promoting high-engagement posts on both platforms and website

Achieve at least 700 shares per month on Facebook

Increase website traffic to 1.500 visits per day by posting and advertising relevant blog posts 3 times/ week to Facebook and Twitter accounts
Step 3: Research your targeted audience
Assumptions can put a strategy at high possibility of failure. The behavior of people on social media is more complicated than we thought.
It's affected by several factors both from a user's real-world and virtual world (which are social media platforms).
Look at how Covid-19 has changed Internet users' online behaviors around the world.
Still, this step is essential to let a business know who they're targeting and how to do that effectively and with no cost wastage.
Different platforms attract different audiences. And the behaviors of each audience group among platforms are different. So how you research your targeted audience depends on:
Which audience group is your business targeting? (e.g., age, gender, salary, or location) > Select the suitable social media platforms to approach that group

What offerings of your business can attract them, their interests on social media sites? (e.g., entertainment info, market or product news, case studies, or educational content) > Develop a supportive content plan for your strategy

Which platforms do they spend the most time online? (e.g., Facebook, Twitter, or a niche platform) > Select the media to focus on and invest in. Plus, set the priority for each chosen platform for better resource allocation

Which time on days do they spend on social media platforms? (e.g., Early morning from 7-8 am or late night from 9-11 pm) > Schedule the publishing of content

Which types of content do they refer to on social media? (e.g., posts, images, or videos) > Create and design the content that's most attractive to the targeted group's interest

What are their problems? (target group's pain points) > Make your content relevant to their issues and can help solve these problems
This way, your social media marketing efforts will be finely tuned and targeted for the right kind of engagement. This engagement is the determining factor when putting your plans in place.
Step 4: Competitor research
Social media is an open world where you can easily learn from your competitors who are targeting the same marketplace and successful brands.
In this step, you should:
Conduct a competitive analysis

Take advantage of social media listening
Competitive analysis is who you learn and understand who your competitors are on the social media platforms and what they are doing well and not well.
Most marketers use social media listening to analyze their competitors' online activities. Some reliable tools: Hootsuite, Buffer, BuzzSumo, or HubSop social media management software.
Read more:
Most importantly, competitor research gives you a clear sense of what will improve and set the social media targets of your own. Furthermore, spot unexpected opportunities.
For instance, your direct competitors already cover the Facebook market but have put litter effort into Instagram and Youtube. Rather than focusing on the over-saturated networks, you can win fans from potentially undiscovered platforms.
Step 5: Choose the social media platforms to advertise on
With all the gathered information above of competitors and target audience, it's time to select social media platforms that you will work and advertise your posts on.
Most popular platforms for brand development and powerful social media strategies
6 most famous ones: Facebook, Instagram, Linkedin, YouTube, Twitter, Pinterest

Top forum websites: Reddit, Quora
When it comes to social media marketing, it's essential to choose the platforms that fit your goals and target audience.
For example, if your strategy aims at millennial women and your products are clothes, then Instagram should be on your priority list.
Or as a B2B brand, and you want to build a reputation among other businesses, LinkedIn more likely appeals to your potential partners and other brands than Facebook or Instagram.
If you already have accounts on your wanted social media platforms, that's great. Now you just need to improve your profiles so they align with your strategy. If not, don't hesitate to make one.
Step 6: Build a content plan for the whole strategy
This is when a good understanding of your target audience comes out to help. Your content should be around the needs and interests of your target good if you want to gain high social media engagement.
From the gathered customer data mentioned above, you need to specify the content plan towards your social media targets, including:
What is your content's topic for each period of the social media marketing plan?

For each topic and scheduled content, where are you going to share?

When are you going to share your content?

Which content do you choose to run ads?
Basically, your social media marketing strategy must include a summary of content guidance. It will represent all content topics, scheduled time, and position to deliver to the audience. Make sure all your content is allocated suitably across channels. And everything you post on social media must work to support final business goals.
For instance, in the second phase of the strategy:
15% of content will represent the company culture, core values, and brand-related information

20% of content will focus on driving traffic back to the website (primarily ads content)

25% of content will support lead-generation goals (aim at increasing the number of subscribers, ebook downloads, landing pages, etc.)

40% of content will aim at delivering informative, engaging, and educational content or news related to customers' interest, issues, solutions, marketplace, and so forth
As much as this, a marketer will keep developing this road map into a detailed content plan for each week or month. And your social media marketing strategy is responsible for outlining the direction and content goals for each phase.
Step 7: Set the metrics
It's hard to get your plan right the first time. That's why it's essential to define social metrics from the start to track and measure your whole social media marketing plan's performance.
Not only is this step vital for you to identify underlying problems but it also helps you come up with "just-in-time" solutions.
Some social media metrics matter to the social media strategy's performance:
Volume: How many people are mentioning your brand on social media? - One of the most straightforward metrics to measure

Reach: How far is your content disseminating, and how big is the audience for your message? - It is a measure of potential audience size and helpful as the denominator in your social media measurement equations.

Engagement: Which types of your content generate the most engagement? - Pay your attention to messages that attract the most likes, comments, and reactions

Influence: Is your content engaged enough to influence the followers for having actual actions? - Having millions of followers is great, but our end goal is always to create an impactful social media presence
Share of voice: What percentage of the overall conversation on social media about your brand compared to competitors? - A necessary metric lets you know how well your social media marketing strategy is doing.
There will be different metrics for each social media platform you can track to see the marketing results.
Still, many factors go into deciding what you need to measure, and it's not always about counting. And measurement comes in a lot of different forms, and no 2 businesses have the exact same type of measurement. So make sure you take this step seriously.
Step 8: Track the progress and optimization
Whether you're genuinely hitting your goals? Don't ever forget to ask yourself this question during the whole process of implementing your social media marketing strategy.
When putting your strategy into action, you might realize some of your tactics don't bring back your wanted results. This is when the measurement is useful.
However, the most challenging part is done before. You just have to use all your social media metrics to measure and track your progress and the whole marketing team's performance towards final goals.
Social media marketing strategy example
Taco Bell is an American-based chain of fast-food restaurants, serving a variety of Mexican-inspired foods. Taco Bell's headquarters are located in Irvine and California.
That's enough for the introduction. Let's see how this brand has approached their target audience via social media.
First, Taco Bell has developed their social media connection via 4 leading platforms:
Facebook Page

Instagram

Twitter

LinkedIn
Though Taco Bell doesn't have an official channel on Youtube, they still get the buzz and engagement through many food review videos by influencers in this industry.
Let's briefly point out some standout characteristics of this brand's target audience. Just by looking at Taco Bell's posts and tweets, some aspects we can see on customer group:
The millennial generation (Also known as Gen Y)

Have a social life and values the relationships with family and friends

Refer to view funny and vibrant content
How did Taco Bell's social media strategy perform in practice?
Instagram: Use consistently bright colors and uncluttered imagery for all images. Build the connection between brand's products with beautiful moments of loving couples enjoying Christmas night, friends on picnics, chilling in the car, and so forth
Read more: 11 Best Instagram Social Media Marketing Tools
Facebook: Develop most of their content in the form of short videos, commercials, and posters optimized for Facebook ads. The funny and young vibe of content is still consistent throughout all posts

LinkedIn: Dedicated to the professional and job side instead of consumers. Thus, the content here represents a different vibe (more formal) from everything on Taco Bell's other social media platforms

Twitter: Taco Bell did their best to take advantage of user-generated content to generate brand engagement. All they do is sharing other posts with humor and an amiable voice

Youtube: As mentioned above, they don't have Youtube channels. But we can find thousands of review videos talking about Taco Bell on Youtube (both sponsored and organic content from many Youtubers)
What you can learn from Taco Bell's social media strategy:
Put customers at the core of your strategy to develop the whole action plans (from content, advertising, tone of voice, etc.)

Have a clear understanding of each platform's advantages and disadvantages. For instance, the ad functions of Facebook are more advanced than Instagram (suitable for running ads). But, Instagram is more potent on the visual display, etc.

Take advantage of each social media platform for the best performance

Set a clear goal and system of supportive objectives for all available platforms. On that basis, develop a detailed action plan
The bottom line!
A strategy encompasses planning, setting goals and metrics, conducting customer research, determining how to engage, who engages, which part of the strategy needs to be optimized, and so much more.
Without a strategy, you might be posting on social media platforms only for the sake of posting. Whether you want to grow your brand using social media or level up as a social media's performance, a social media marketing strategy is essential.
A well-developed social media strategy is the deciding factor that saves you from wasting efforts and ensures you're going on the right path towards the final goals.
As a content executive at Mageplaza, Mia Hoang understands the value of content marketing lies in the engagement between the customers and companies. Her wish is to bring a unique voice, different perspectives, and new light for every audience.
Website Support
& Maintenance Services
Make sure your store is not only in good shape but also thriving with a professional team yet at an affordable price.
Get Started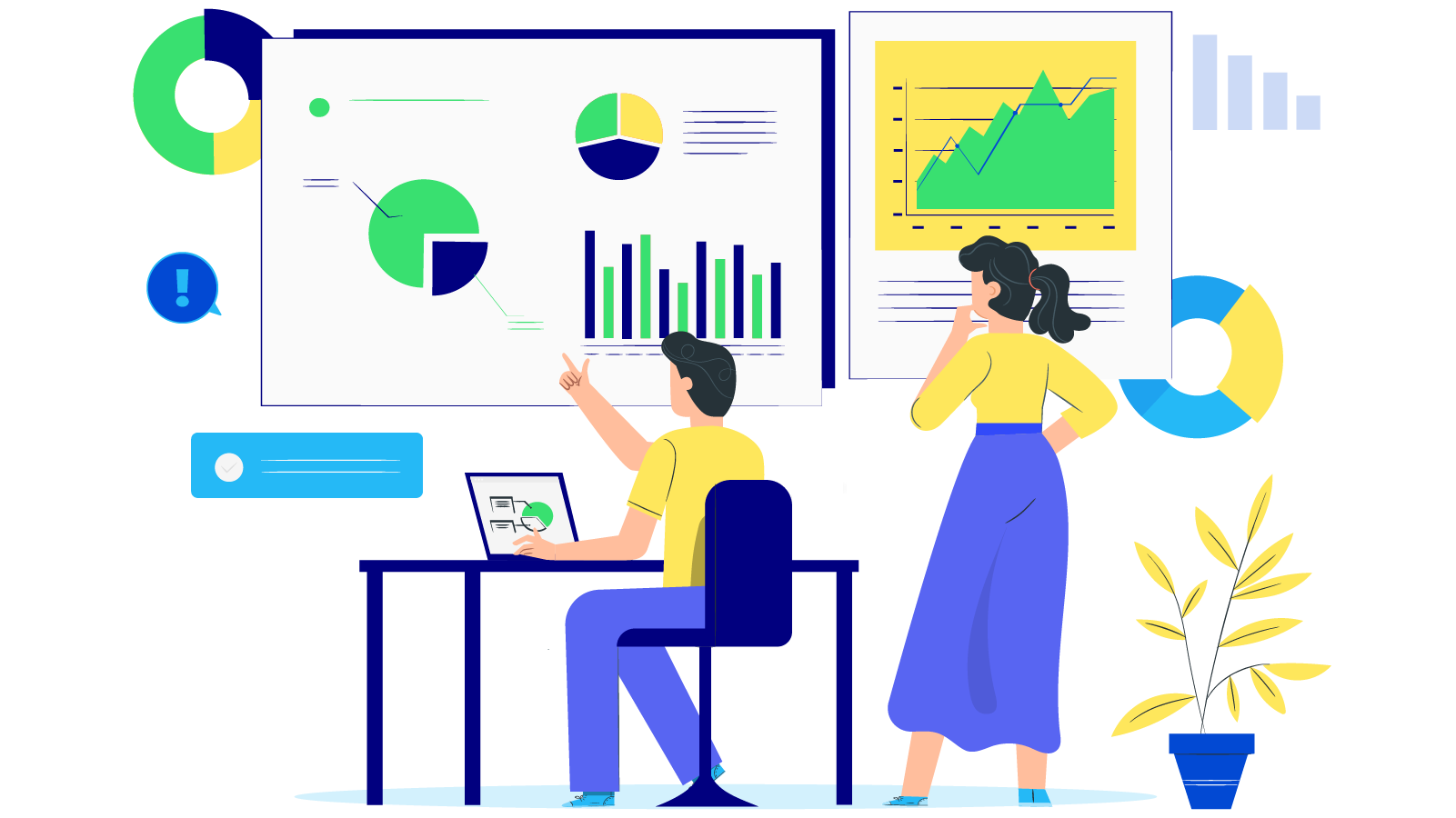 New Posts



Subscribe
Stay in the know
Get special offers on the latest news from Mageplaza.
Earn $10 in reward now!