How to Start an Online Store? A step-by-step Guide
The Most Popular Extension Builder for

Magento 2
With a big catalog of 224+ extensions for your online store
Amazon and Alibaba have made impressive strides to expand their online stores internationally until now. Look at these two models; it's like a fascinating road to success from online business. But it's a bit difficult to know where to start an online store.
And the Good news?
You don't need much money, time, or technical background to build an online store.
In addition to this, the potential of eCommerce or online businesses is no joke. In 2019, retail eCommerce sales worldwide amounted to $3.53 trillion and were projected to rise to $6.54 trillion in 2023.
Is your brain tingling with these incredible statistics? Did you decide on starting your own online store or still contemplate? If you get a feeling of a little uncertainty, this article is down for you.
I'll show you how to get an online store of your very own, step-by-step.
Related Posts:
Table of Contents
Basic understanding of eCommerce business and website
The eCommerce or virtual market place is using electronic platforms for business transactions. Every day people are accessing the Internet to look for information, news, studying, entertainment, and especially for online shopping.
Without going to physical stores, people can buy whatever they want from an online store via mobile devices or desktop screens. Business doers who join eCommerce can see tremendous prospects as there's no limitation of time or location for customers to shop online. However, the significance of eCommerce over traditional businesses is that it enables you to target every single individual with more personalized and customized offers.
E-commerce has solidified itself as a big playground. It embraces both B2B and B2C businesses. Now, with the development of technology and the Internet, more and more companies are catching up with eCommerce making products and services closer to the customers. They're deriving substantial benefits from the eCommerce landscape.
But how to enter this ground?
Simply create your own online store, also known as an eCommerce website. Before you launch your online store, make sure you have a legal structure for your business that suits your needs and goals.
An eCommerce website is as important as your business idea.
Through a website, you can tell your brand story, who you are, what you do, and show your products online 24/7. Customers can find and buy their desired products from your website anytime as convenient as you can interact with them via a laptop. An eCommerce website ensures the viability of your business.
12 Steps to start an online business
Whether it's your first time working in the online industry or you've been in the game for a while, with this step-by-step guide, you will know the needful to start an online store without any experience required.
Open your online store with these 12 simple steps:
Step 1: Decide on a niche
Simply put, it's about what you're going to sell and whom you're selling it to. This step is out in first out of the rest for no reason. If you choose the wrong product, your online business will more likely to fail right away.
Your niche determines your sales strategy, marketing, customer support, and more. That's why it's worth putting a great deal of thought into identifying your niche. No matter what you're choosing whether you're building home improvement website store or any template or plugin store. It should be strategic research and consideration.
In case you might be asking yourself, "how can I find what to sell?"
You can rely on Google Trends to know trending products that people are intensely interested in. Based on its data, you can quickly figure out which items can help your store make the first sale.
However, if you want your sales transactions are stable in the virtual market, don't dwell on trending products only. It would be better to choose a product that is steadily growing in popularity.
Your product might be on the list: 25 Best products to sell online
Step 2: Evaluate market viability for your product
By now, you've already brainstormed a business idea; it's time to think about product viability. You need to dig deeper into tactical aspects of your products and how they will impact your business both profitably and negatively.
Here're a few things you need to consider:
Product size and weight: These two elements determine your product's price, including shipping costs and tax. With the small shape products, you can minimize shipping costs and deliver faster that satisfy your customers' desires and avoid breaking your profit margins.

Product fragility: Durable goods will lighten your burden on shipping costs and damage caused during transportation. The rising costs of shipping can threaten the viability of your business.

Product SKUs: It is short for stock-keeping referring variations of a product, such as size, color, or category. A large number of unoptimized SKUs will make it difficult for you to track and maintain inventory.

Your competitors: Selling something that puts you in a less competitive position is a good start.

Your passion: It's a vital component in the success of your business. Whatever you're going to sell, make sure you're passionate about it.
Step 3: Choose the type of your business
The next step is to decide whether you want to dropship or keep your own products.
If you start small with a limited budget, dropshipping is a better option.
It's true! Dropshipping is incredibly popular today. This business model has considerable benefits that you should keep in mind. The biggest one is that you're free of inventory management. You don't need to worry about warehousing costs or fulfillment process.
Dropshipping enables everyone to start selling online. But it has shortcomings either. Choose a model that best fits your business needs/goals and your budget.
Step 4: Get a domain name
Your business name might not be a big deal, but it's still important.
In order not to spend too much time and effort trying to figure out a name for your business, refer to a few tips:
Choose a name that's easy to pronounce and remember
Be as unique and original as possible
Keep it short
Choose a name that represents your entire business
After deciding on your business name, register it with a .com domain. A clear and friendly domain name makes it easier for your customers to find you. It's also good for your website's visibility.
Step 5: Choose the best web hosting plan
The next step is to determine a suitable web hosting - a service that allows you to post your website onto the Internet. It ensures your website to be viewed on the Internet. An excellent web hosting provider can even help boost your online sales. That's what makes web hosting a critical part of your website establishment.
Here're the main types of web hosting:
Shared hosting
Dedicated or VPS server hosting
Cloud hosting
With the right web hosting, you can set up your business easily at the beginning and alleviate problems in the future.
Step 6: Build your store with the right eCommerce platform
One of the biggest mistakes most people make is not choosing the right platform for their online store.
And, you won't be making this mistake, right?
There are many powerful eCommerce platforms. You can choose the right one based on your business goals, how much you want to control your store, and how you see your store growing. Just make sure it ensures an intuitive shopping experience and enables you to sell products in a seamless process.
An eCommerce platform is the backbone of online business regardless of a B2B or B2C enterprise. It can streamline how your business interacts with your customers and increase customers' engagement. Therefore, when selecting an eCommerce platform, consider how it can benefit your business process, customer engagement, and lead generation rather than just focusing on the surface aspects like UX design, layout, and more.
There are four main types of eCommerce platforms:
Open-source
Licensed and hosted by store owners
Saas
Paas
Step 7: Customize your eCommerce template
The first look at your website seems to be dull and boring? If you're stuck in this problem and want to modify it, you're on the right path. How your website looks like is one of the factors that influence customers' purchasing decisions. This brings you to the importance of having a design template for your eCommerce website.
The good news is there is the forest of design templates/themes at your fingertips. However, the more you dig deeper into this forest, the more difficult it is to make a final decision.
Here are some tips for choosing the right template that brings your website a great look:
Consider the purpose of your site: You should think about the big-picture goal of your business, the actions to take on the store to achieve this goal. Your template, then, should empower you to do those actions effectively.

Make a list of ideal template features: A design template has various features, but using all of them might be redundant or inappropriate for your website. Having a checklist of essential elements enables you to narrow down the options and select a template that provides what you want.

Consider template compatibility: As not all of your customers use the same browser, it's crucial to choose a template that's compatible out-of-the-box with different browsers.

Pick a mobile-friendly template: Mobile devices are undeniably trending. Your customers are buying through their smartphones. There's no reason to run a website that's not mobile-responsive.

Consider customization: You'll want to take your website closer to your brand image. It's better to personalize your site by tweaking template features, such as color, font. Layout, and more.

Choose an SEO-friendly template: This decision will significantly lighten your burdens about SEO issues in the future. Believe me!
Step 8: Add your products
In each eCommerce platform, it's easy to enter your products. Just click on "Add product" and repeat until you get all products uploaded on the Product page. Remember to add essential information like product title, product description, price, or meta description for better SEO.
After that, you can move to set up other pages, such as "About Us," "Contact Us," "Terms and Conditions."
Double-check your settings to make sure everything is impeccable and publish your products on your website.
Step 9: Set up payment methods
Your store payment methods are essential as it affects whether customers buy from you. Without a payment method/gateway, your customers won't have the option to pay for your products or services.
When choosing the best payment solutions for your eCommerce store, there are several things to consider. The types of eCommerce payments have sprouted dramatically over the past few years.
Among thousands of options, your go-to payment methods should be aligned with your ultimate goal: generate seamless shopping experience and increased revenue. A smooth hassle-free payment system will skyrocket your sales. A negative or troublesome option will create a bad experience for your customers, and your sales will slump dramatically, as a result.
Here're a few must-have characteristics of your payment methods:
Security
Suitable for your business model
Do not hurt your budget
Data portability
Choosing hosted or integrated payment gateways
Simple and responsive
Universal
Good support
Here are some popular payment options:
Check Magento 2 Payment gateways
Step 10: Set up shipping methods
If you're delivering physical products, you'll need to think about how to ship your products to the buyers (methods)? And, how much they'll be willing to pay for the shipment (costs)?
Regarding the method of shipment, you have some options:
Provide overnight shipping or same-day/two-hour delivery: this super-fast shipping method is a great way to satisfy customers, reduce cart abandonment rates, and increase retention rate.

Offer global shipping: it's good if you want to expand your market to an international scale.

Allow in-store pick-up: Think about it: your customers will include those who wish to pick up their items rather than waiting for delivery.
Once you have decided on your store's shipping methods, it's time to calculate shipping costs. Some variables affect your shipping costs:
Package weight and size
Delivery time
The distance between the original and the destination country of the package
Any additional costs for insurance, tax, packing, trucking, warehousing, labels, and more
Whatever shipping methods you choose, they should resonate with your goals. It can be that you want to meet customer expectations, increase conversions and average order value, minimize shipping costs, and scale up your business.
Learn more Magento 2 Shipping & Fee solutions
Now, your website is ready to go live. But there are a few things you need to check before publishing your online store:
Check for little errors
Can you imagine the wrong name of your products? Mistakes can come from the small details that you don't usually notice. Take time and proofread the content on your website. Check if there are any errors with typos, images, or videos.
Test site's usability
All the features of your website need to function properly once it's live. Put yourself in customers' shoes to scan your website. Check out the content on your website and overall experience through the eyes of a user. Check if it takes too much time for images or the pages to load. Also, test call-to-actions and any forms on your website to make sure they're not "dead" links.
It's crucial to test whether it's easy for customers to add their desired products to the shopping cart and process payments.
Double-check the responsiveness
Is your website mobile-friendly? The compatibility with mobile devices is not only for ensuring an intuitive user experience but also for your website's ranking on the SERPs following Google's mobile-first indexing. Make sure your website functions on mobile devices as perfectly as it does on desktops.
Check for URLs
It's necessary to make sure that all the URLs are correct on the live version of your website. Your URLs should be short and sweet, and represent exactly what on your pages.
Check for browser compatibility
As I mentioned earlier, your users might not access your website from the same browser. Test your website on different browsers to make sure users can access your website from any available browsers.
Test navigation
Is it easy for users to navigate through your website? How long does it take to load a page? Does your on-site search work smoothly and efficiently?
Check all the navigation-related problems if you don't want your users to leave your site for good. There might be more steps in a go-live checklist. No matter what, all aspects of your site should come under hawk-eyed scrutiny before it enters the eCommerce world.
When everything is on stream, launch your website!
Step 12: Market your new online store
Your website is doing well at the level of a new one, but you're not getting much traffic as expected? It's time to market your website.
Consider some of the most popular eCommerce marketing tactics:
Content marketing: Content is king. Of course, but it's also a powerful weapon that you can use to leverage your marketing effort. You can utilize a wide range of content for your website. It can be blog articles, product introductions series, or infographics. Remember to use different content materials such as text, videos, images, ebooks, or audio. Content marketing might not bring in immediate outcomes. But if you want to build a strong relationship with your audience, content marketing is better than anything else.

Social media marketing: Social media is perfect for marketing. Create social media profiles for your website on channels suitable for your products. You should not ignore the big-four potential marketing channels: Facebook, Instagram, Twitter, and Pinterest.

Influencer marketing: If you've been on social media, you can see how influencers are growing their influence. Influencers are not necessarily celebrities. They can be vloggers, YouTubers, or anyone whose voices can affect others. The important thing is partnering with someone who best fits your products and has followers paralleling to your target audience.
Common mistakes to avoid when starting an online business
1. Focus too much on the small stuff
It's good to put plenty of thoughts into making your online store look great. However, don't be too meticulous about little stuff. Just wasting your valuable time and even your money if you focus too much on things like how your logo on the product bag looks like. It's better to spend time and effort on what helps your online business burgeoning.
2. Have no financial estimates
From the moment you decide on building an online business, you should project the possibility of financial issues. To avoid rushing into fund-raising after your company runs out of money, you should have a strategic financial plan.
3. Set customer service aside
One of the biggest mistakes of new online businesses is that they overlook the importance of customer service. Among a lot of online stores in the eCommerce industry, you can't retain your customers only by what you sell. Good customer experience is the key to your eCommerce success. That being the case, you can't afford to ignore customer service.
Pay attention to the ways you interact with your customers. Using the right tools like live chat, phone calls, emails, or social media to communicate with them is just as important. But the attitude and tone of voice you use can take your customer service to the next level.
4. Give up on social media
Ignoring social media, many founders miss out on the chance of earning a competitive edge in the market. When you have the ideas of marketing your brand, it's wise to do it on social media. With the leap of social media development, you can build your brand and captivate the audience with a small budget.
Create your online business presence on most potential social media platforms and consistently update your content. You can use social media management tools to ease things out. It will help you do all the tasks from searching for content, scheduling, reporting, to analyzing your social media performance.
5. Think that everything is one size fits all
There are countless ways for your business and brand to flourish and expand in. Don't always stick to things like "the best strategy for an online store" just to figure out it doesn't work for your business.
There's nothing wrong with following best practices, but nothing is one size fits all. Nevertheless, you can test different ways until you find the best one as long as the financial risk and other significant factors are under your control.
Conclusion
I believe that anyone can enter the eCommerce landscape. No matter what you are a new entrepreneur or an experienced one who wants to grow online an existing business, you can surely build your online store with this guide. I hope you get the best out of this article and successfully start your online store. If you have something interesting to discuss, I'm happy to hear from you.

Marketing Manager of Mageplaza. Summer is attracted by new things. She loves writing, travelling and photography. Perceives herself as a part-time gymmer and a full-time dream chaser.
Website Support
& Maintenance Services
Make sure your store is not only in good shape but also thriving with a professional team yet at an affordable price.
Get Started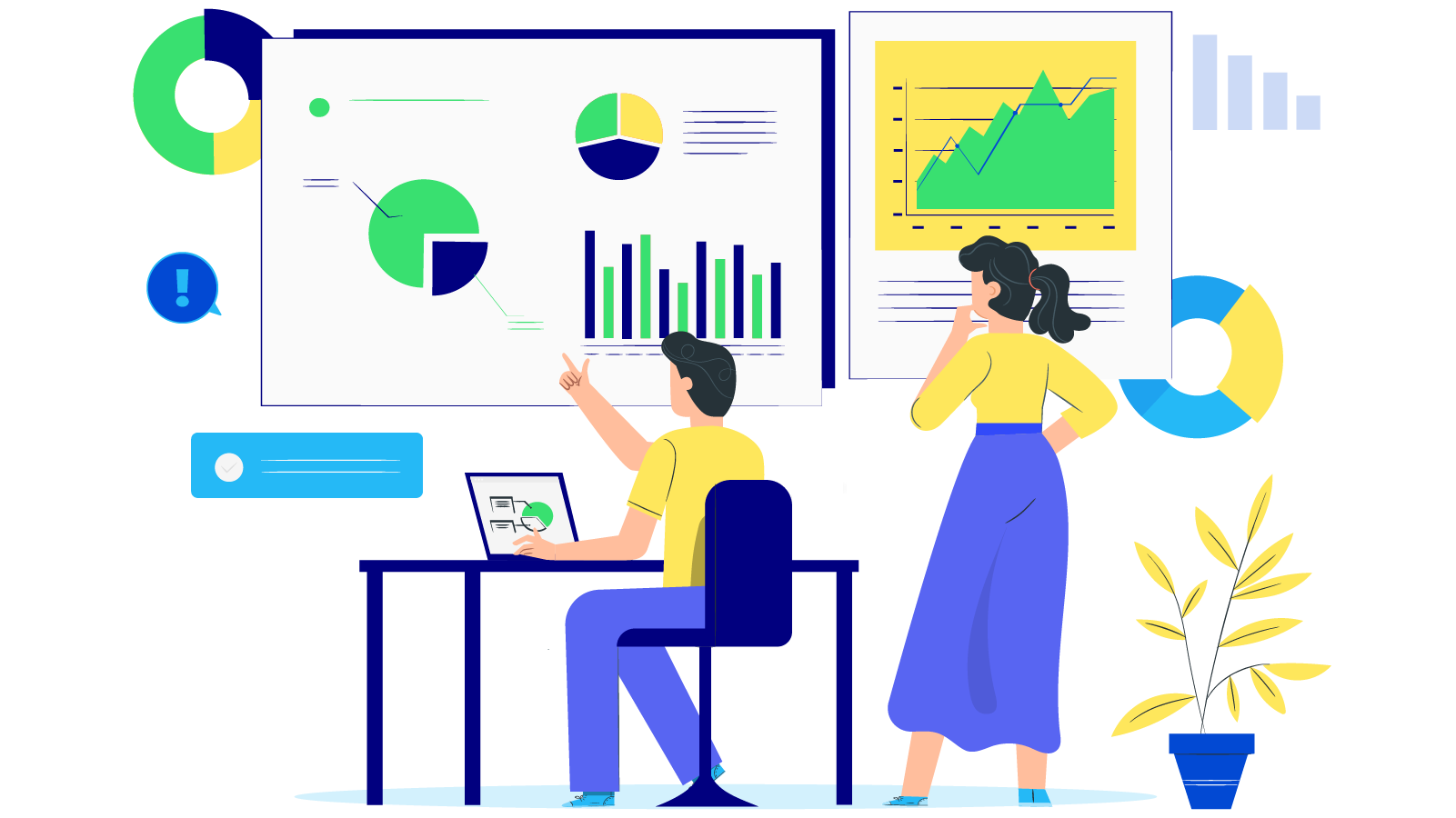 New Posts



Subscribe
Stay in the know
Get special offers on the latest news from Mageplaza.
Earn $10 in reward now!