An Ultimate Guide for B2B Content Marketing and B2B Copywriting
The Most Popular Extension Builder for

Magento 2
With a big catalog of 224+ extensions for your online store
Would you like to reach more prospects, boost engagement, generate more leads and rocket your conversion rate? What better marketing tool to satisfy your needs than B2B content marketing? Content is a critical key to the success of any business.
In this article, we will show you the definition of B2B content marketing and how it differ from B2B copywriting. Furthermore, you can also explore the process of creating a successful B2B content marketing strategy.
Jump into this article right now!
B2B Solution Infosheet for Magento 2
An all-in-one solution to increase conversion rate and boost sales for B2B business
Download PDF
Table of content
What Is B2B Content Marketing?
As its name suggests, B2B content marketing is the marketing technique of creating and distributing content for business audiences to grow brand awareness, generate leads, and increase B2B sales. The most striking feature that differs B2B content marketing from other types of content marketing is that it is used exclusively for business customers.
Instead of pitching your products or services, you deliver consistent, ongoing valuable information that makes your buyers more intelligent. The effective B2B content marketing helps you attract and convert site visitors into customers and customers into repeat buyers. These popular forms of content marketing are blogs, videos, eBooks, reports, podcasts, etc.
What Is B2B Copywriting?
Differing from B2B content marketing, B2B copywriting means creating compelling and high-valued content that ultimately aims at selling a product or service. Copywriting gets the reader to take a specific action such as making purchases, subscribing to your email list, or calling you for more information. There are some types of copywriting used by businesses today, such as advertising, brochures, direct mail letter, website landing pages, etc.
What Are Differences Between Content Marketing And Copywriting?
B2B Copywriting and B2B Content Marketing are different but highly related. Interestingly, you can look at Copywriting and Content Marketing as siblings that have similar appearances, but quite differences in personalities. Are you using one or both of them to help your business growth? Actually, you should use these two powerful forms of business writing together!
If your articles have seriously good content, but there are only a few readers, the problem may be ineffective copywriting. To build your blog audience, for instance, you have to get smarter with your content. Your content needs to achieve two goals: appeal to the customers and solve a particular problem.
Make sure that your content has a magnetic headline, a specific call-to-action, and clearly show benefits to readers. The effective use of copywriting techniques on your content marketing will get readers to subscribe to your content and share your content with other readers. That is how you build a community of loyal audiences and convert them to your customers.
Copywriting is not everything! To improve your SEO performance, you need to make sure your content is valuable, enjoyable, and attract the right people. If your content looks like advertising, it will be salesy and get your prospects to stick around. The strategic combination of copywriting and content marketing will get your marketing strategy highly effective.
How To Develop A B2B Content Marketing Strategy?
In the digital age, content marketing is how your company builds trust and familiarity with your audiences. These factors are especially important for the decisions of business customers. Let's take a deep dive into seven steps to develop a comprehensive B2B content marketing strategy.
Define Your Audience
To build a successful B2B content marketing strategy, initially, you are required to answer the critical question who exactly are your customers? Regardless of how fantastic your content marketing may be, it will not matter much if it is written for the wrong audiences. The more data you can collect about your audiences, the better you can create valuable content that attracts them and strikes a chord.
Members of your sales team who talk to customers regularly basis are keys for helping develop a B2B content marketing strategy. Begin your search by asking your salespersons what questions and problems customers are bringing up and what their common objections may be. Furthermore, you also need to analyze the search habits of B2B customers: How do they go about researching online? Which search terms and keywords do they use? Tools like Google Analytics can help you identify relevant search terms as well as detailed data about who are your website visitors and what they are looking for. They will also help you figure out things such as site speed, whether you need a new WooCommerce hosting for a better customer experience, or any additional features. Social platform analytics will also let you know what topics your prospects are sharing and commenting on.
Make sure you have information about your B2B customers, both at a company level - industry, company size, location, and an individual level - the key decision-makers within the company. It may be time-consuming, but extremely worthy to create detail B2B buyers profiles and personas that will direct your efforts going toward.
Conduct Competitive Research
A crucial component of B2B marketing strategy is looking to your competitors to see what they are doing, but don't try to copy or mimic them. Instead, you need to identify where unmet and unarticulated needs are uncovered to create innovation opportunities.
When researching competitors, you should monitor:
What kind of content are they promoting?
Where is the content being posted?
How do their audiences react to the content?
What are the search rank and number of ranking keywords?
You can use a tool like SEMrush to gather rank data. Besides, using BuzzSumo can be an efficient way for you to know the popularity and social reach of competitor content.
Ideally, your B2B content marketing strategy should live at the interaction of your audience, your unique expertise, and your opportunity in the market. Now you know your audience, your competitors, you will want to determine what is your unique expertise. Which topics is your company most knowledgeable about? Try to find out the precise subjects where your skills, experience, and passion meet.
Define Your Measurable Goals
Before laying out a content marketing strategy, you need to define what you are trying to achieve. Without a clear and measurable goal, you can not be truly strategic in your B2B content marketing efforts. Each piece of content should support predetermined goals in distinct ways. Content is designed for actions rather than just something to be consumed. The ultimate objective of content marketing is making influences on the behavior of your audiences. You want your audience to take value from the content and take specific actions after reading it. Don't set the content marketing goal blindly? Develop marketing goals that are relevant to your business goals as well as the buyer's journey.
To effectively track and measure the success of your content marketing strategy, you should determine the metrics and key performance indicators. For instance, the goal may be merely improving brand awareness. In this case, website traffic or the number of clicks can be informative. But when your intentions are generating new leads and growing your business, sale-driven metrics such as conversion rate and marketing-attributed revenue may become meaningful.
Looking for more tactics and tips to optimize your marketing campaigns?

Choose Your Platforms And Formats
In drawing up your B2B content marketing strategy, it is always advisable to align your content types with every stage of the buyer's journey. The number of stakeholders involved in making decisions, and the complexity of the product or services make the conversions and transactions can happen slowly. B2B prospects need to have more interactions with your brand before being introduced to your paid products or services. Each interaction will involve a suitable type of content.
A robust B2B content marketing tactic is the company blog. It is a relatively inexpensive channel with significant benefits in terms of engagement, credibility, and relationship-building. Besides, you can also produce ebooks, white papers, or how-to guides to develop our brand voices. Being active on social media is also an excellent way to attract your prospects and convert them into your customers. Try to customize your message and address different questions and needs based on a buyer's mindset. From informational content at the awareness stage transitioning to more product-centric content as the prospects move toward a final decision.
Create Your Content Calendar
Consistency is a vital factor in creating any content. It does not mean that you need to create new content every day. But if you want to build a loyal and engaged blog readership, you should post frequently. Similarly, to stay on the minds of your social media followers, you need to keep on their feeds. Make decisions around posting frequency and create a calendar containing content details like title, format, and target keywords. Give someone ownership over these platforms to establish accountability. Conduct regular meetings or status calls to keeps things on track and moving forward.
Test And Learn What Works
Developing a successful B2B content marketing is a tough challenge for every online business. The digital marketplace is highly competitive. Decision-makers are busy and quite fickle while content marketing trends change constantly. Hence, experimenting and testing are the keys to achieve your B2B marketing goals. You should start publishing a variety of content through different channels to find out what is working. Keep track of KPIs related to your overall content and business goals to adjust your approach correctly.
There are a lot of best practices, guides, and expert advice available, but ultimately no businesses or situations are the same. To ensure you are moving in the right direction, you need to test and tinker frequently. If you do not make these evaluations, you may lose your money.
Beside using B2B content marketing strategy, you can also utilize other B2B marketing tools to effectively reach your B2B customers. For instance, you can allow wholesaler customers to make bulk order faster to boost your store sale. Another solution to motivate business customers to purchase more is to give them extra benefits such as offering discount prices or awarding credit amount. Furthermore, you should also improve customer's satisfaction by encouraging them to Call for Price or creating different shipping rate based on significant rules.
Stay Updated On Industry Trends
The world of B2B content marketing is continuously changing. Research industry trends and prepare for what is next. Quickly determine what your audience loves, look to the future, and keep a watchful eye on what is coming. Don't be afraid of new trends and trying new content ideas.
Final Words
Above are the most critical elements to create a successful B2B content strategy that aligns with your company goals and keeps you updated with your audiences and business changes. How do you develop your B2B content marketing strategy? Let us know your opinion in the comments below!
Website Support
& Maintenance Services
Make sure your store is not only in good shape but also thriving with a professional team yet at an affordable price.
Get Started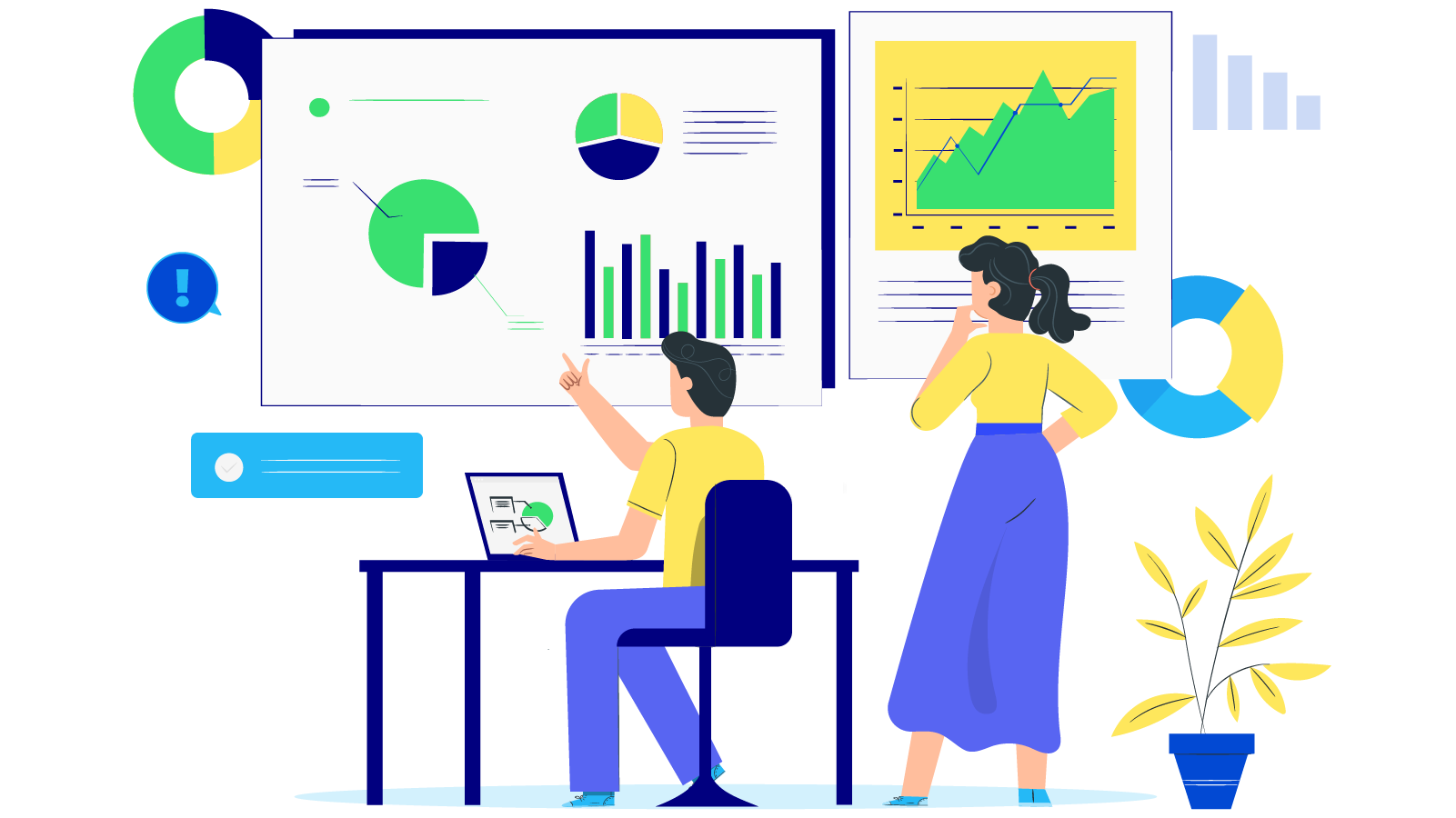 New Posts



Subscribe
Stay in the know
Get special offers on the latest news from Mageplaza.
Earn $10 in reward now!