An A-Z Guide for Entrepreneurs to Start a Business
The Most Popular Extension Builder for

Magento 2
With a big catalog of 224+ extensions for your online store
Announcing the start of business means getting yourself prepared for a massive amount of work waiting ahead. Being a business owner is taking a step into the risk and return trade-off. The path for a finished business formation unfurls with horns, and entrepreneurs have to overcome those hindrances to trade for flowers. Recent business failure statistics have indicated the competitiveness and trickiness of this particular market. Still, higher risks can bring about higher returns and broaden the opportunity range at the end of the tunnel.
The roads to successful business ownership are diverse; they do not necessarily depend on degrees or entrepreneurs' bank account status to bloom. Instead, strategic business planning is always highly encouraged. Here are the 7 steps for a fruitful business establishment.
Table of Contents
Step 1: Find the right business idea
Starting from the same point, but different entrepreneurs might propose their business ideas in different periods, depending on how practical and applicable their ideas can be. You might be that type of entrepreneur who is certain about the ideality and expedience of your concept but struggles to find a proper executing method. That means you have passed the brainstorming process and are ready to jump to the market research section, which helps to ensure the potentiality of your primitive idea.
Others are those who get overwhelmed with tons of ideas and lack in a decent orientation to opt for the most suitable one. Figuring out the winning concept for the business can be brainstormed based on the following suggested aspects to engage your mind.
Personal interests
Earning from what you love to do is something people would always aspire to. Doing a hobby-based business, entrepreneurs tend to get more encouraged, and turning passions into profit is the peak job satisfaction.
For example, if you are an animal lover, you could consider starting a pet rescue or pet-walking service business. You could also expand your interests into a part-time work such as turning blog writing or video planning hobbies into a content marketing agency. The opportunities are opened to everyone if they are enthusiastic and willing enough.
Skills and knowledge
Success is guaranteed when you work with what you excel at. They could be the experience you have gained through your previous jobs, your major in college, or any involvements that contribute to your in-built background.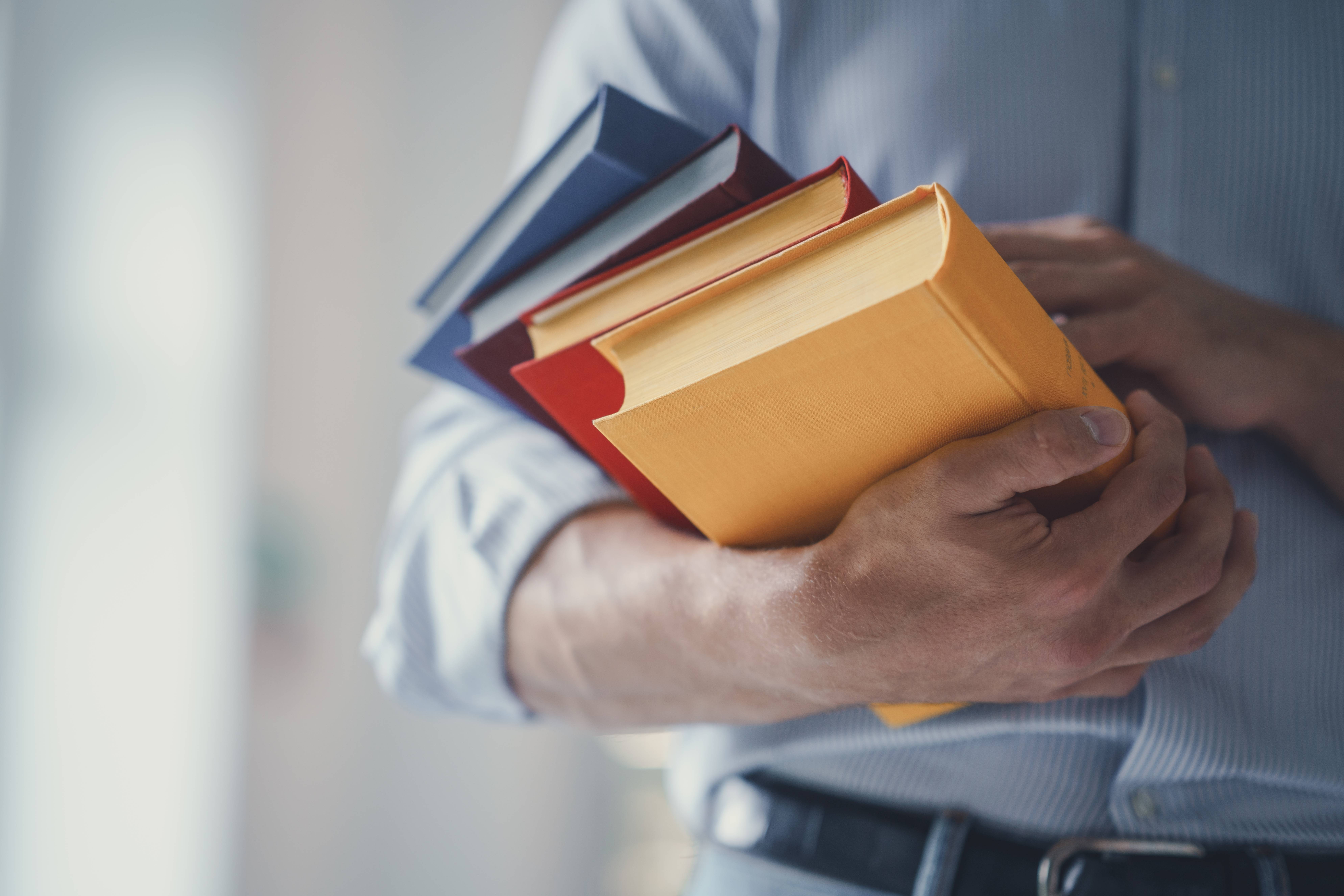 Try to take advantage of your knowledge to come up with the most magnificent idea that can assure your business a winning position. The business world has witnessed thousands of actual start-up cases built from the academic or experiential background, in which the Providence, R.I.-based Dear Kate founded by Julie Sygiel, could be a typical example. Dear Kate, operated based on Julie's experienced training in chemical engineering, has been arming fabulous underwear material with leak-resistant fabrics - solving struggles of menstrual leakage for any active women.
Market trend
A recent analysis of market trends and customers' consuming tendency can give a useful reference and suggestion to your business idea. Put trends and technologies on the horizon and try to think of how you will enter these ongoing movements.
Prospective solutions to life problems
Markets with a lack of updated life innovations can be an inspiring source for business ideas. The problem-solution model is a suggestion for business owners to identify their position and value in society. Think of creating products or services that can make a difference, whether big or small. Your business' unique value proposition should come down with social and ethical objectives as well.
When the business idea is officially established, it's time entrepreneurs considered the "practice" element to assess how customers would react to the idea.
Step 2: Build a business plan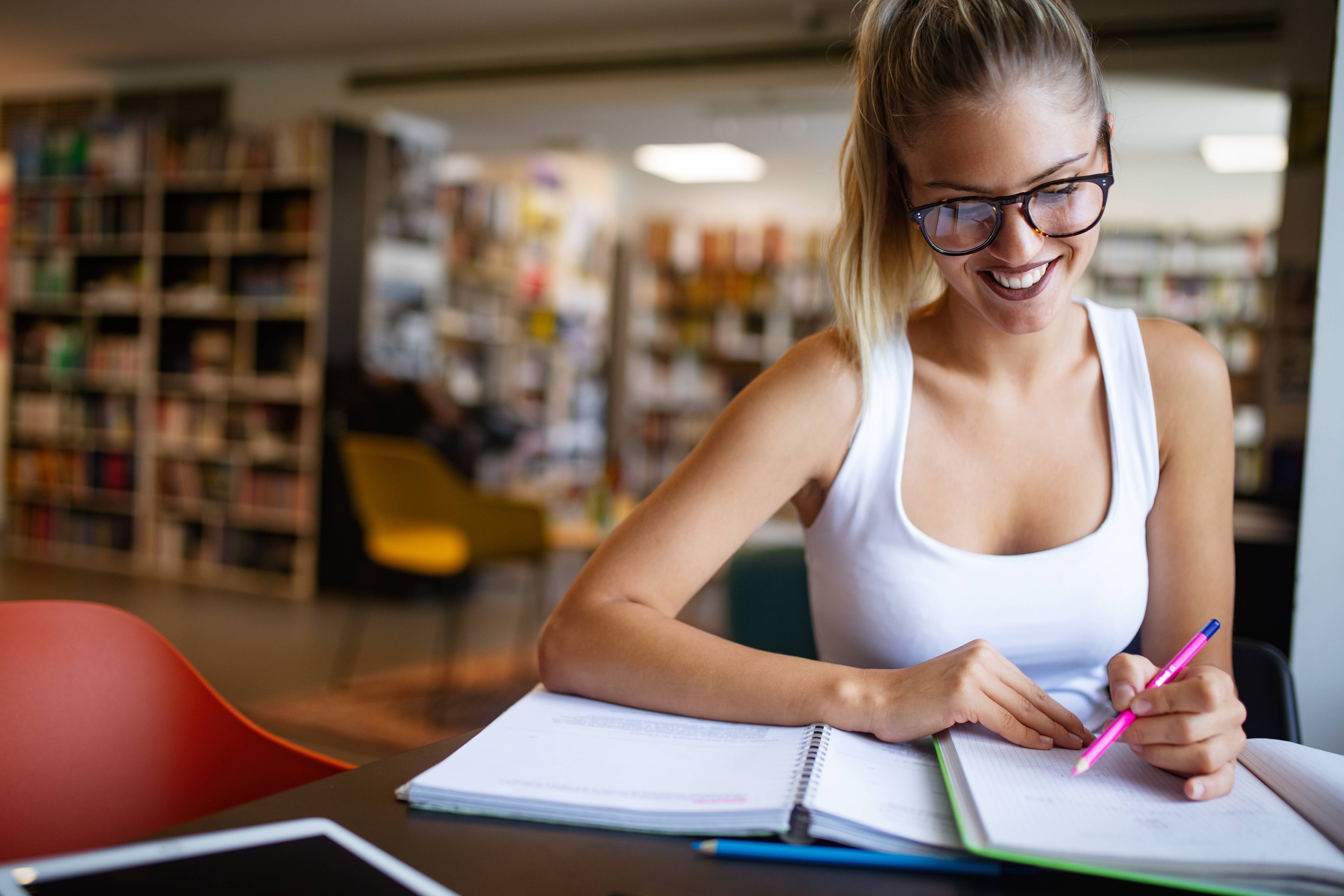 The determining factor for the success of a start-up business lies in a strong business plan. A business plan is a document of guidance that lists out the details of your business, covering from the starting phase to the growth period. Writing a business plan is proposing possible queries and resolution suggestions to envisage the business purpose and orientation. In fact, free business plan samples can provide valuable guidance in creating this crucial document. Therefore, the initial idea will be more well-executed with a potentially higher success rate. A good business plan should fulfill answers to these following basic aspects.
Executive summary
When the business idea is decided, take some time for some wordings of the key points in the description of your business. An executive summary gives the readers an overview of the company before diving into the details. It should briefly explain the oriented future direction of the business, from an overview of what the company is, what you will sell, who you will sell to the company profiles, and finance and marketing projections. You will cover these subjects with more detailed information on the next sections.
Market research
Decent market research will test the practicality and impact of your business idea to assess its success rate in the real market. The test will also decide your target market and why they should buy from you.
When the target audience is chosen, companies offering the same product line have become your competitors. From primary market analyzing, outlining the strengths and weaknesses of your competitors, as well as their similarities and differences from your business to earn yourself an advantage.
Compiling all the collected data, you can get some suggestions on deciding the size of the market you want to penetrate.
Products and services
In this section, you will go more concretely into what your business is selling. The products you serve the marketing have an approximate value as offerings, so be sure to demonstrate what your customers can expect to benefit from those services and products.
Entrepreneurs should point out how your sets of services and products advance from other offerings in the same market in a problem - solution approach. Start off by raising a particular issue, then clearly explain how your products can resolve it.
Unique value
The unique value lies in the difference that engages customers in your business over others. It is the key determinant to remark your business identity with the public. The unique value propositions possibly involve elements of the business location, price level, trademark product features, or certified quality.
Operation and management
Use this section to emphasize the details of your business structure and leadership. Decide which business structure suits your business' objects and resources and give explanations for your option.
Next up, clarify and list out the positions your business may require. If you haven't hired any employees yet, just make sure to identify the gaps and demonstrate the main responsibilities required for those positions to guarantee a smoother future recruiting process. If you have already built a team member, list out the names of the people running and highlight their relevant profiles in terms of education, skills, work experience, and compatibility with the assigned position.
Sales and marketing strategies
In today's technology-driven world, promoting and marketing have a determining role in running a successful business. The certificated quality of the products cannot be verified if the products themselves have not reached the audience, which is disadvantageous for the company to generate sales.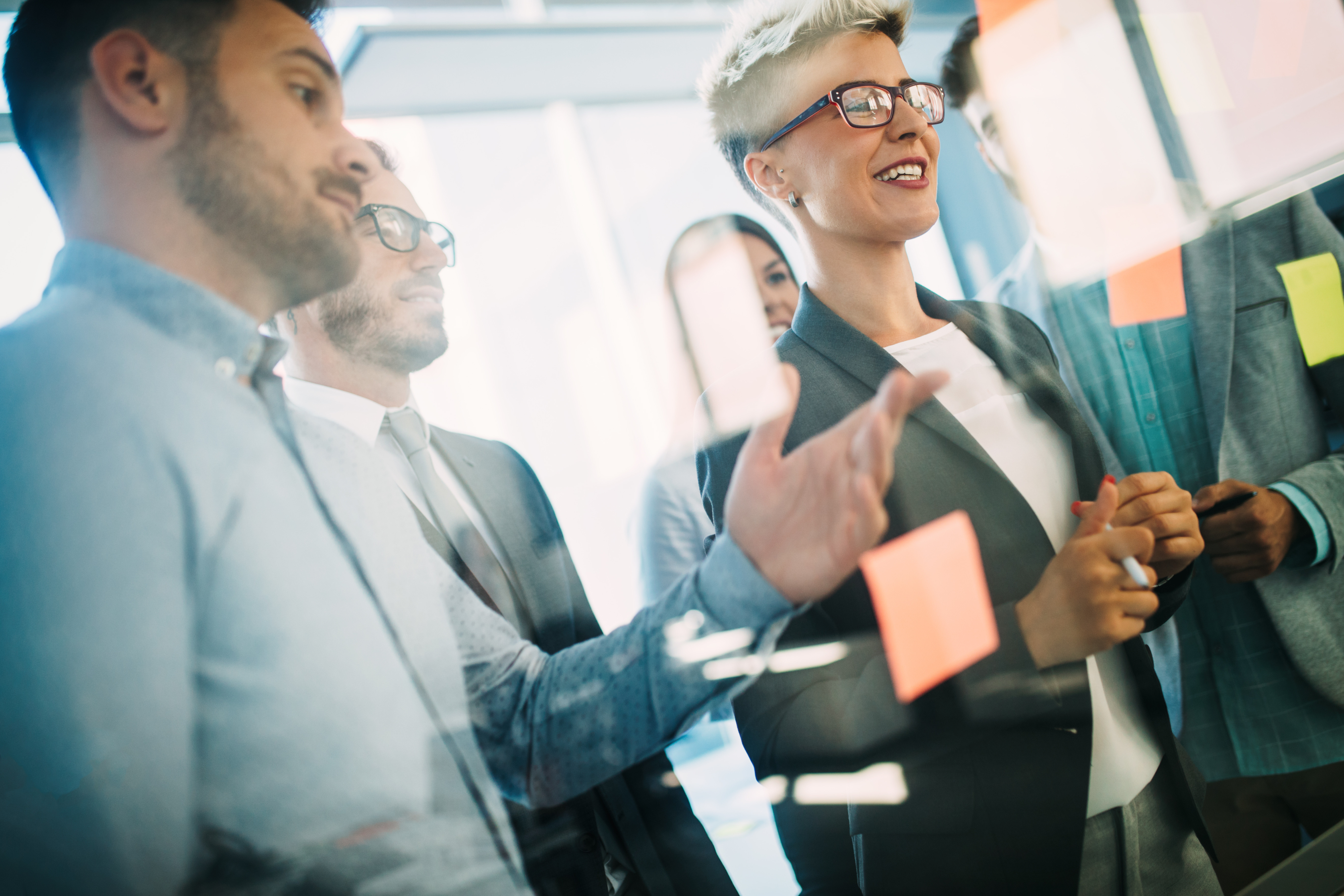 Outline how you will get access to your potential customers, probably through online channels such as social media, websites, email or offline strategies like flyers and brochures distribution or physical promoting events. Clarify how you will keep in contact with your accessed customers as well.
Your business must also define your sales goals and approaching methods. Think of how you will sell your products and explain sales goals to your customers. Consider the number of sales calls made and the price per call to balance your financial resources.
Financial planning
The finance problems in starting up a business involve an overall observation of business costs, resource planning projections, and funding requests.
The start-up costs refer to the amount of money your business has to allocate on resources - from office necessities, such as computers, tables,office chairs, or phones to hiring employees. Be conservative with the listings, or else you will eventually run out of money.
The next step is to legitimize these costs by portraying accurate financial projections. Financial estimates must come out in strict time regulations and specifications. Work within time periods to make sure the predictions are reached perfectly. The financial estimates are fundamental premises for your business funding requests. Your financial model should be able to guarantee a high success rate in engaging fund resources from investors. Define your funding needs and plans, or clearly state your expected repayment conditions to your lenders
Appendix
This is an optional part of the plan, but it could offer a hand to help you add more other legal information to build your business portfolio. The added documents can be credit histories, permits, licenses or photos, and personal information of the co-founders.
Step 3: Choose a legal business structure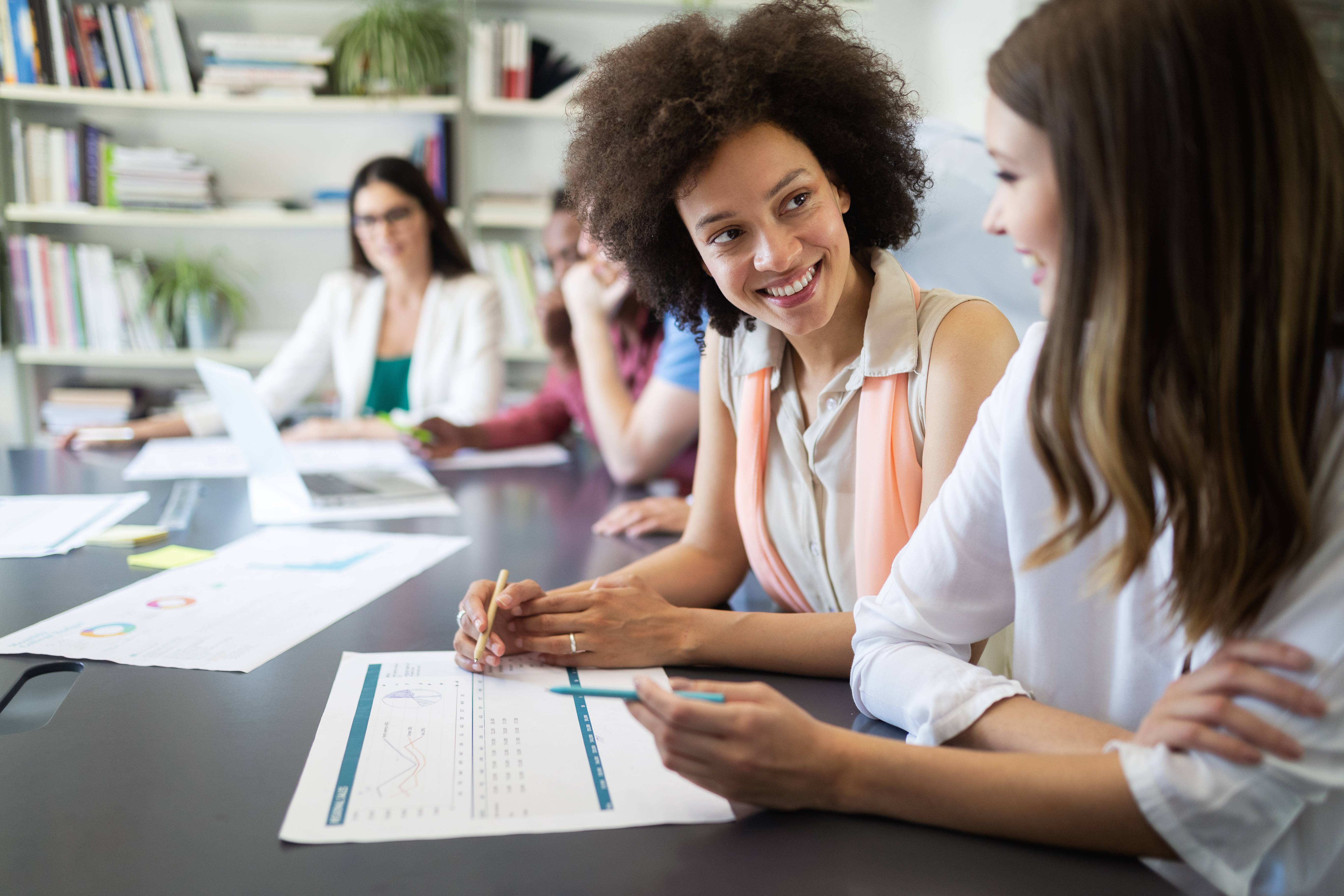 One of the most important and taxes-related decisions made when starting a business is selecting a legal business structure for your company. The chosen structure will determine how many taxes your company has to pay, as well as how much personal liability you will face and the member recruitment process.
Because the business structure decision holds a heavy impact on the overall long-run expansion of the company, entrepreneurs should put it under thorough consideration. These are the most common forms of business structures you can refer to.
Sole proprietorship
The most basic form of structure is the sole proprietorship (also known as a sole trader), a type of business that is owned and taken control by one individual who takes responsibility for all debts. This business form is perfectly ideal for those who prefer working alone to hiring employees.
The sole proprietorship is gaining in popularity among self-contractors due to its easy formation, minimal outside capital requirement, and lack of government regulation. The tax elements of proprietorship also appear attractive since the owners only have to pay personal income tax on profits earned. However, major drawbacks are that you are liable for all debts, which will put your assets at risk, and getting substantial capital funding from banks and other financial sources is totally not easy. As the business grows, it will likely turn into an LLC or an S-Corporation.
Partnership
A partnership is built on the arrangements between two or more individuals to carry on business in common under a shared profit. There are two basic types of partnerships, including a general partnership and a limited partnership. In the general partnership, the partnering firms will equally manage the company and take full responsibility for all personal liabilities. The limited partnership divides firms into two groups: general partners and limited partners. While the general partners play the same role as in a general partnership, the limited partners have zero control over the company and are not liable for all debts.
The most visible benefit of joining a partnership is an increase in additional capital when more people invest in the business, while tax is paid on the profits or losses of each party. However, many lawyers do not recommend general partnership as a business structure since the personal liability decisions may affect other partners, not to mention the setup for this business structure arises many more expenses than the sole proprietorship does.
Corporation
The corporation is a more complex and costly business structure than any others, which is a legal entity that is distinct from its owners. Most well-known businesses are corporations, with big names such as The Coca-Cola Company of Microsoft Corporation. A corporation runs under extra insulation; therefore, it requires a larger number of employees, stricter regulations, and much more complicated tax filing requirements to guarantee an organized and legal operation.
The biggest plus which corporation outweighs other structures is liability protection. The shareholders are not personally in charge of the liabilities while joining the profits through stocks or dividends appreciation, so your assets are kept safe. Another is the ability to increase money resources by selling stocks and grow indefinitely if one shareholder quits.
However, due to the complicity characteristic, the corporation set up requires much higher costs and doubled tax on business' earnings, resulting in more accounting and tax preparation requirements. A helping hand from the attorney is always needed in this case.
S-Corporation
S-Corporation is a special business structure in which the business can avoid double taxation, which is faced by the C-Corporation since it is not required to pay the income tax on profits of the company. Profits and losses will directly pass through the shareholders and be comprised of their individual tax returns.
S-Corporations can have up to 100 shareholders at once, generating more opportunities to attract investors and gain capital. This form of business will be suitable for business owners who demand a corporation structure without filing complicated taxation and regulations.
Limited Liability Company (LLC)
Owners of the limited liability company (LLC) structure are not personally liable for the company's debts. LLCs are created to provide owners with liability protection without double taxation as well. Losses and profits will go directly to shareholders in their individual tax returns. When starting your LLC, you must first submit articles of organization to the state's secretary and set up the LLC cost, after which you'll be required to hire a registered agent to receive legal correspondence, such as service of process, or regarding a lawsuit.
At first sight, S-Corporation and LLC structures seem similar while, in fact, LLCs have more to offer. In the LLC structure, the number of shareholders has no limitation, while S-Corporations can only have a maximum of 100. Moreover, since LLCs' owners are generally members, each member has full participating permission in operation.
Step 4: Register your business
Obtain a business license
Most businesses, from home-based businesses to larger-scale companies or restaurants, require a permit from the government to officially launch. There are different types of licenses for different types of business, both general and special. Having an in-depth understanding of each type enables you to confidently start your legal business and avoid penalties from missing any compulsory licenses.
Register business name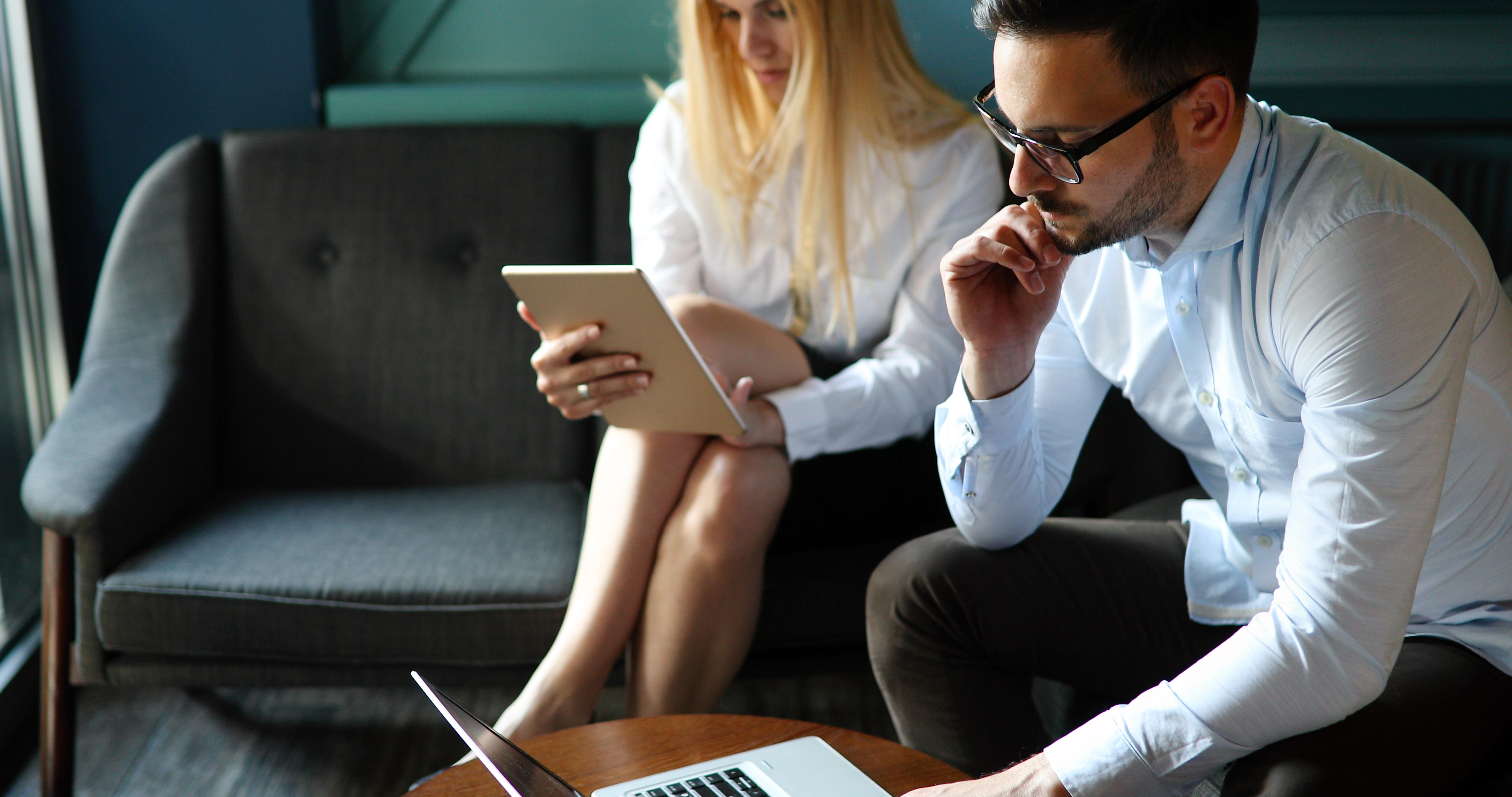 If you plan on naming your business under a trading name, your business is not permitted to go under operation unless it is registered with the local government or state's agency. The registered name, which will default your initially given name, is called the "doing business as" (DBA) name, or trade name. Not all states require to register with a DBA name; the DBA name is only made mandatory for sole proprietorships and partnership structures in which business owners start off with their real name. For other business structures that are already set up, such as corporations or LLCs, the DBA name decision depends on the owners' preferences. Whatever case it is, early decisions for a DBA name are always advantageous for keeping the registered trademark.
Register with the IRS and tax authorities
Business owners are required to cover some typical taxation areas for the appropriate permits and register with the right tax authorities to legalize your business.
If your business is structured as corporations, partnerships or any other organizations that recruit a number of employees, you are obligated to get an employer identification number (EIN) from the IRS to keep track of your business for tax purposes (federal tax ID). Sole proprietorships who plan on hiring employees also have to consider registering an EIN. Free EIN application from the IRS is now available online.
Register a state tax
Along with the federal tax ID, you will also have to pay local and state taxes. Different states present different locality that requires different tax laws, but they all follow the same universal rules. Firstly, you need to register your business with the state's office to possibly apply for a tax permit, for instance, a sales tax permit. The next thing to keep in mind is to obey the income and employment tax procedures.
Step 5: Search for fund resources
Financial resources are essential and elementary to keep businesses alive. Entrepreneurs need to seek legitimate cash sources to support the business' growth, so funding is not a brief topic. You will need to open a business bank account for your new enterprise. Doing so ensures you can keep your business expenses and profits separate from your personal assets.
According to Entrepreneur, there are two main methods to raise external funds for business: debt and equity.
Debt
One of the most common ways to fund a newly-established business is by borrowing money from alternative lenders, which is debt. When debt is used, the investors will receive a note for their cash. The recent lending market expansion has offers many types of loans to assist entrepreneurs with different timing, interest and repayment obligations to concern.
Small business loans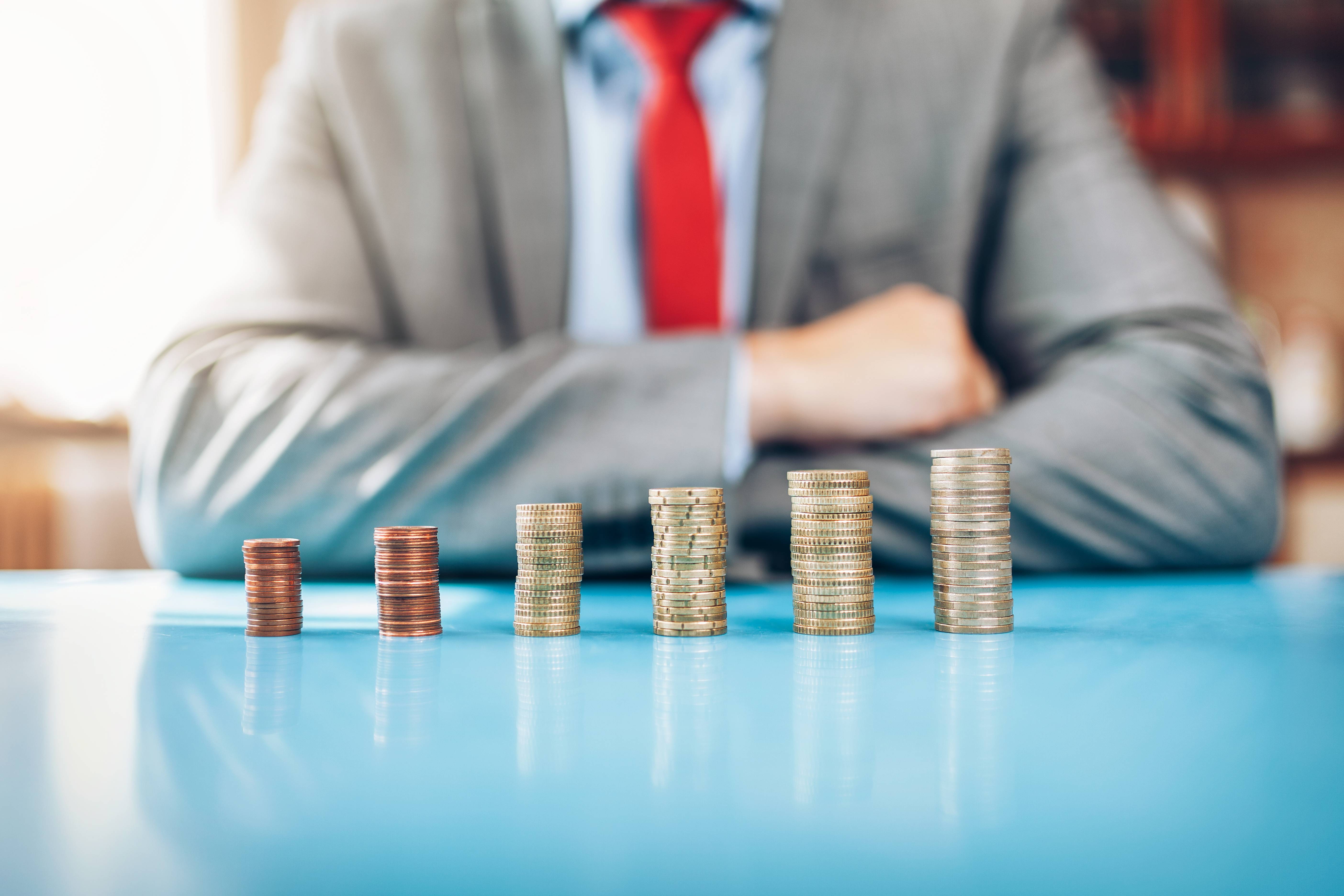 A small business loan is set up when a business (or borrower in general) borrows an amount of money from the lender and gets engaged in a repayment plus interest agreement in a certain period of time. Lenders are organizations who have an interest in helping small businesses raise funds. Most lenders would expect the loans to be secured by some types of assets. Common options of small business loans sought by most entrepreneurs are term loan, short-term loan, equipment financing, invoice financing and business line of credit, all of which have different Operating rules and specialized advantages.
SBA loans
The Small Business Administration has published many loan programs and in general, these loans require a loan repayment guarantee and an 80% loan principal for term loans made through lending participation to enable the business to get loans from traditional lenders while commercial lenders can be secured with their lending decisions. However, the process to claim a loan may take up to months and require extended paperwork.
Banks
Traditional banks do make small business loans. Bank debt is usually a secured loan, requiring the borrower a track record to provide financial guarantees before the loan receiving process continues. If the business goes bankrupt, the bank debt is repaid before other lender claims.
Equity
Equity represents the amount of money that would be returned to the company's shareholders if the company liquidates its assets and pays off its debts. Owners who fund business with equity is giving away a part of their ownership to the investors to trade for further liquidity, which can waver the owners' control over the company. However, the most beneficial payback is no repayment to investors required.
Self-funding
Many start-up owners choose to fund themselves if their financial status reaches the sufficiency level. The funding can come from personal savings and debts or selling tangible assets for cash, which can be a second house or car.
Angel investors
"Angel investors" is the term to address successful and affluent entrepreneurs who personally fund small start-ups to increase their incomes and exchange funds and resources of their expertise. If your business idea catches their attention and proves a high possibility of profitability, angel investors will be interested in a discussion for investment.
Working with angel investors in exchange for resources requires a fundamental understanding of mutual direction for both parties. If this essential factor is achieved, your business will acquire a lot of values from the investors, not just the individual equity shares.
Family and friends
People would always reach out for financial support from their closest people, and entrepreneurs are no exceptions. Accepting funds from friends and family initially seem like a good idea at first, but it could be a two-bladed-knife situation when the business fails and losses capital. If you intend to head in, make sure to stay professional and clarify any agreement terms in paper form not to cause any misunderstandings that could trigger arguments and ruin blood-rooted relationships.
Crowdfunding
The term "crowdfunding" refers to the gathering of small amounts of capital from many individuals to fund a new business. Crowdfunding connects entrepreneurs and investors through networking access and websites and provides a fair playground for business owners to share their ideas to investors.
Venture Capital
The venture capital firms provide funding for businesses in the early stage to purchase a share of the companies by controlling interest. However, most small businesses have failed to meet these firms' requirements due to the competitiveness trait of this funding method. Entrepreneurs should only consider this approach, guarantee that your business is witnessing rapid growth and is in need of large scale funding.
Step 6: Build your business team
The human resources element in business matters the same as its products do. When a business is small, it is obvious who can help take the business to the next level and who isn't giving them all. Recruiting employees for small businesses is never an easy task. The "small" element implicitly results in a selective recruitment process to conclusively form a complete team that can help your business rocket.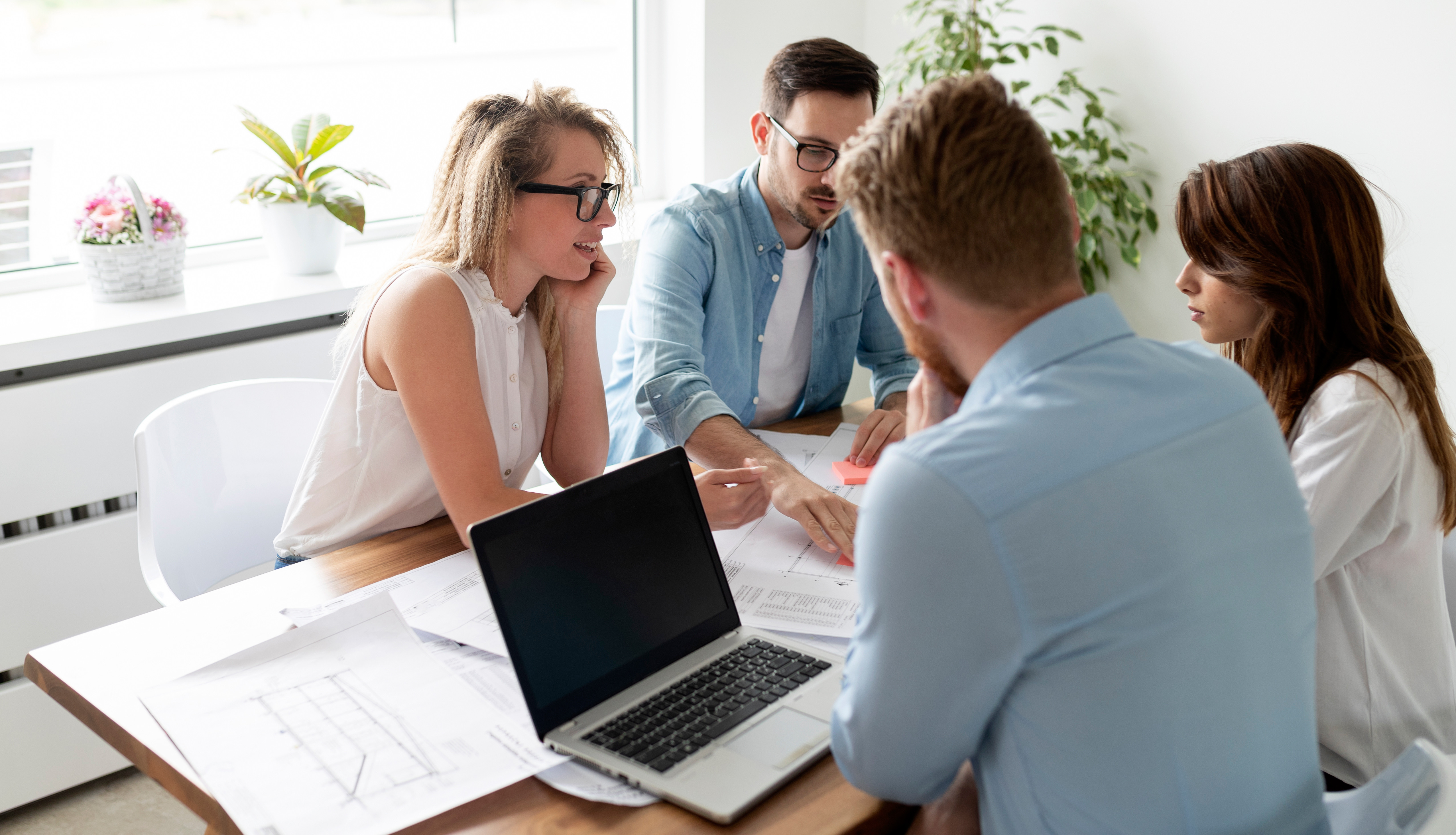 A small business team does not necessarily involve a default set of employees. Your team might consist of freelancers, consultants or virtual assistants who will take the orders from your core team. The core team is responsible for all the main operating missions of the company, including your business mentors, accountants, attorney or key investors.
Remember that applicants with outstanding qualifications are not always the best choice. With a small business scale, it is the working attitude that determines the efficiency and progress of the overall team. The most important aspect of recruitment is to sensibly look for employees who are capable of fitting in with your working culture and ethics and helping you evoke them.
As you begin your business, don't overlook the benefits of teaming up with HR experts like the best Employer of Record (EOR) companies. They excel at simplifying the hiring process ensuring you find the ideal people to drive your business forward, and helping you handle various crucial HR functions.
Step 7: Brand and grow your business
Before putting products on sale in the official market, entrepreneurs ought to brand their names to the public's eyes to gain fundamental recognition and get people to jump in your business as you open it. Solid branding should always be driven by strategic planning to earn your business a deserving position in the long-run. There are plenty of things you can do to help your business stand out, grab your customers' attention, and ingrain your name in their memory.
Define your brand identity
Brand identity is the collection of any components that make up the company's image. Your brand identity is what makes your business recognizable in front of the public's eyes and connects you with your audience.
A strong brand identity conveys a solid brand message and tone. It reveals who you are as a brand in the market, involving other vital elements such as the brand's unique values, position, or voice. How you represent yourself in the market and how customers associate with your brand can determine public perception and either strengthen or weaken your credibility.
Use visuals
When building your brand, the visual components take a significant part in the conveyance of brand messages and identity. Visuals are undoubtedly one of the most powerful tactics to establish strong brand recognition, guaranteeing the brand's long-term progress if appropriately applied in the marketing strategy.
Whatever visuals you decide for your friend, be creative and memorable. Try to figure out a default brand design style and synchronize it with any digital and physical products of the brand. The style guide should be synchronized in the brand color palette, font and layout to give the audience a united feeling and impression of your designs.
The most important visual asset all brands should focus on is the logo. A logo represents the face of the company and it is stamped on every product delivered to the customers - implying its determining role in gathering positive first impressions.
Create the right contents
The best way to deliver clear and unique selling messaging is by smoothly blending it into content platforms across the media. Content marketing can be the ultimate branding technique under proper implementation. It creates an opportunity to perform business competence in the chosen field, which will later generate customers' trust when it comes to choosing business.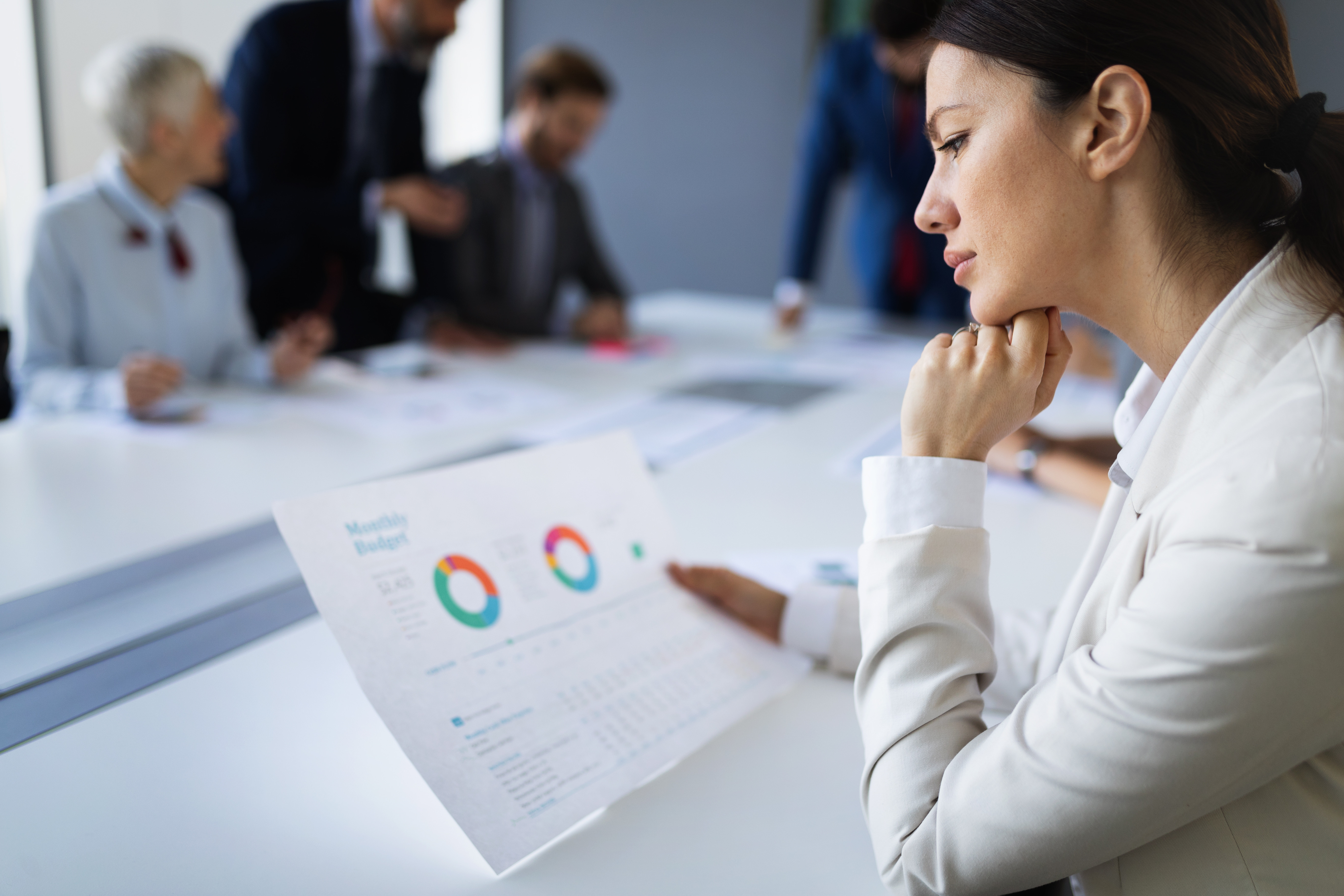 The core technique to create the right content is to grasp your customers' insight. Try to conduct research based on customers' queries to make content out of the answers to them. This kind of content will bring many values and appreciation to the target audience. Another reminder is to make sure to produce content that matches the stated values to elevate the brand's authenticity and legitimation.
Engage in partnering opportunities
For new brands in the market, establishing trust is a tough task that might take progress to achieve. In this case, entrepreneurs can think of partnering with other reputable brands to accelerate the process.
If you partner with brands that have already initiated public trust, your credibility will automatically be strengthened as a result. Partnership opportunities are a win-win situation for both joining parties to altogether elevate their position in the market. The key to winning this strategy is to find businesses with the same target audiences and brand tone - but not your direct competitors - to make the collaboration more easily conducted and beneficial to both sides. To bolster your credibility and market position, consider forming partnerships with trusted brands that share a similar target audience and brand tone. Collaborating with a corporate travel agency, for instance, can be a mutually beneficial strategy, as it aligns with your business goals without creating direct competition and enhances your reputation in the market.
Final Words
Being an entrepreneur is a never-ending adventure that requires a massive amount of effort and patience for a conclusive success. The creative business world actually has no boundaries, and what is written in this article is just a comprehensive guideline to initially lead you into the right direction. The fun part of doing business lies in arising challenges and limitation testings, so don't hesitate to take the chance and enjoy the game.

Marketing Manager of Mageplaza. Summer is attracted by new things. She loves writing, travelling and photography. Perceives herself as a part-time gymmer and a full-time dream chaser.
Website Support
& Maintenance Services
Make sure your store is not only in good shape but also thriving with a professional team yet at an affordable price.
Get Started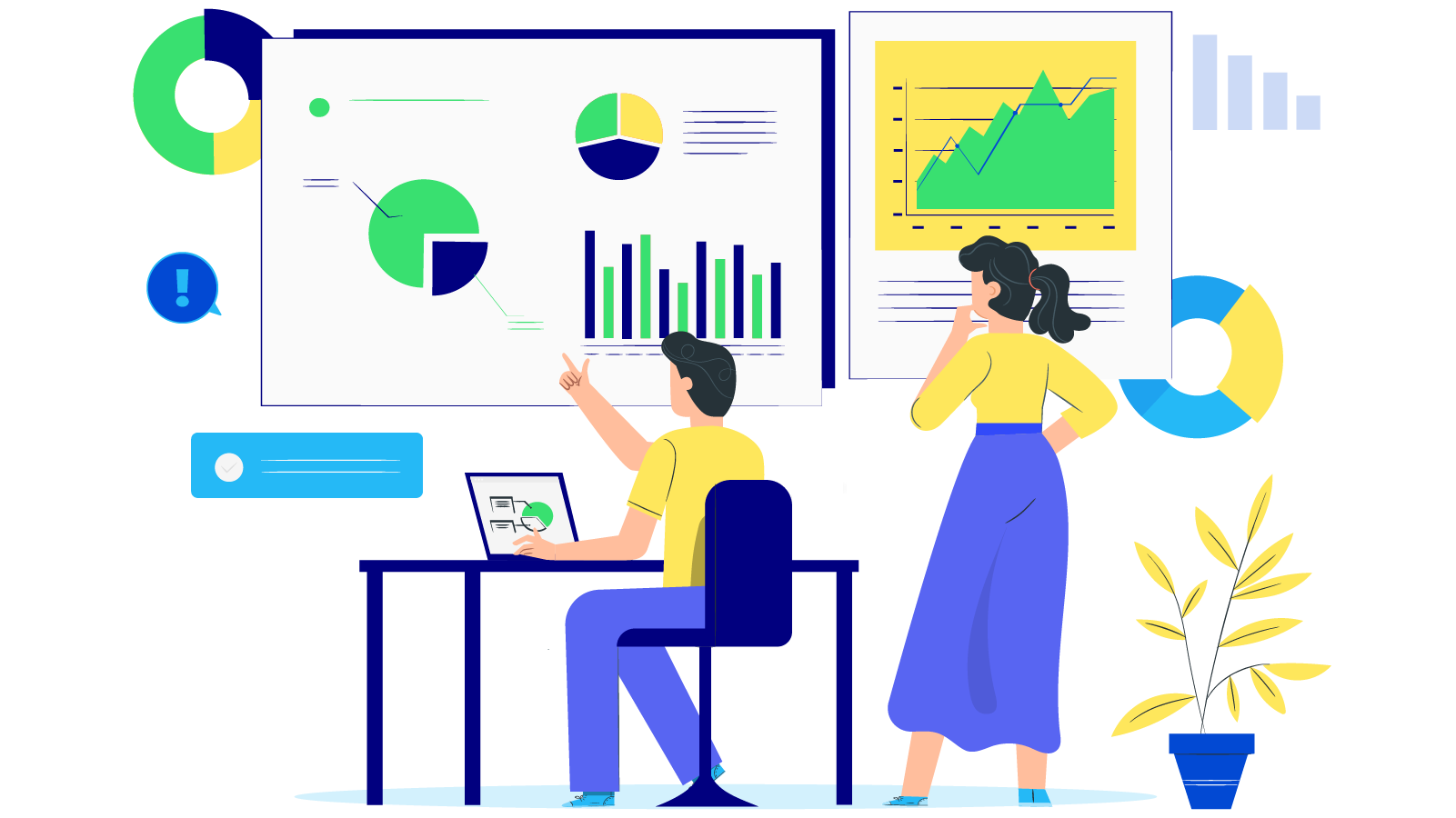 New Posts



Subscribe
Stay in the know
Get special offers on the latest news from Mageplaza.
Earn $10 in reward now!