Top 25+ Best Trending Products to Sell in 2020 - 2021
The Most Popular Extension Builder for

Magento 2
With a big catalog of 224+ extensions for your online store
One of the most popular reasons causing the failure of a majority of eCommerce stores is choosing the wrong product.
These days, with a ton of products available in the market, it might be hard to find one that helps businesses sell with a flourish, especially in a fierce competition. Business doers jump at any chance to win a competitive edge in the market.
Do you agree to stay still? If not, do you know how to sell right and sell more in such a scenario? At first, be sensitive to the trend.
Here're trending products that are killing it in 2021. You'll see products that everyone is selling online but still can be your best weapon.
Let the fun begin!
Related post: Best products to sell online
You Want to Find Trending Products to Sell? Try Sell The Trend, Ecomhunt or BigSpy (Hunt & spy Facebook Ads). Here are 3 tools that will help you find hot products!
Table of Contents
Top trending niches in 2021
If you're finding trending products to sell online, it also means you're targeting the niche products. Following the niches might not be an easy task. It requires you to creep into customers' purchasing habits as their preference can change by time. Some new products are created while others continue growing in popularity throughout the year.
When choosing a niche product, you may ask some questions like, "what makes a trending product go viral? Why these trending products sell the best?"
To make it clear, get a glimpse into some factors that influence the virality of a product. They include the emotional impact to the visibility that the product delivers.
Emotional impact: In reality, emotions greatly influence and even determine our decisions. Things that elicits an emotional response within customers will naturally have a connection with them. The emotional attachment of a product can entice customers to buy something, not to mention the quality of the product. When a product can provide an emotional release, it's likely to go viral.

Practical value: A product that is an actual problem solver is more likely to be popular. Customers will highly recommend products that are useful and effectively solve a specific problem for them. Practical value is somehow the most critical determinant of customers' purchasing behavior. It can beat the aesthetic visuality of some products and can make a product reach the viral stage.

Social currency: Social currency is your influence or presence on social networks and offline. If a product establishes someone's image on social media or in general and can help him or her stay ahead of the social curve, it takes itself closer to a trending product.

Visibility & Recognition: It takes time and resources to become a brand that people recognize for expertise. A product that stands out and is recognizable can make your brand positioning more apparent and visually appealing. That product is more likely to trend as your target audience can recognize and remember it easily.
There are always competitive markets for trending products, as many businesses are trying to get a slice of popularity. If you want to earn profits in a competitive market, your trending product or niche should withstand the following questions:
Does my product solve a specific problem or a particular set of people?
How competitive is the market, and is there room for more businesses?
What are the costs for a starter?
How long after starting before I can have a shot at profiting?
How can I be at the top of this pre-existing market?
Here're top trending niches in 2021 that we'll show some typical products to sell online for each niche in the next section:
Hair accessories
Beauty and healthcare products
Pet products
Hi-tech products & accessories
Fashion items
Sport & traveling products
Car products
Fine jewelry
Free Download: 10,000 Top-Selling Amazon Products
The list of 10,000 best products on Amazon to help you find products to sell
Get For Free
List of trending products to sell in 2021
How to Find Trending Products to Sell Online? You can try Sell The Trend, Ecomhunt or BigSpy (Hunt & spy Facebook Ads)</a>. Here are 3 tools that will help you find hot products!
Hair accessories
1. Hair wig
Women always crave naturally beautiful hair but, some struggle to grow it. But now, it's not only a female demand, but it's also essential for male. Hair wig is one of the most popular products to sell online. It has become trending as many people see those artificial hairpieces look good on them. The widespread use of wigs is more than you can imagine.
Demand for hair wig has been substantially increasing over the past few years, and nothing is going to change in the future. The Global "Hair Wigs and Extensions Market" report 2021 projected the blooming growth of this market in the stage of 2020 to 2025. North America will hold the majority of the hair wigs market. So you can focus on marketing your brand and products to this region. The popularity of social media makes it easier for you to promote your products. Social media influencers and celebrities are potential resources to get your products promoted through them. Beauty bloggers or vloggers on Youtube are also worth your attention. A hair tutorial video in which a famous vlogger put on hair wig from your brand is likely to go viral.
2. Headscarf
The headscarf is a good start for your online business. It becomes a timeless fashion accessory and gains a competitive position in the online market. A famous type of headscarf is the Italian silk scarf, one of the most enduring beauty accessories over the past few decades. It's usually used in summer when women have their hair up, but it becomes a fashion style throughout the time. A trending product makes a debut as a result.
According to Google Trends, searches for "headscarf" have been steadily growing. If you stay alert with current trends in hair fashion, you can create an entire collection of different women's hairstyles along with your headscarves. It might be worthwhile to feature this trending item on your accessories store.
Promoting this trending product associated with the beauty and fashion market can come down to the impulse buy. There are many ways to promote it. You can film tutorial videos, such as "how to style your hair with a headscarf" and share it on Youtube or social media. Videos and visual posts are more likely to help your headscarf trending.
Beauty & healthcare products
3. Magnetic eyelashes
Fake eyelashes have been popular for years, and now this beauty trend will continue to grow. It becomes a must-have item in most makeup looks not only because of its practical value but also its simple application. Even a casual beauty enthusiast can apply a fake eyelash beautifully on her eye.
Google Trends shows the growing search volume for "fake eyelashes." Magnetic eyelashes went to a peak in 2017 and are rising again. It's going to reach the viral stage.
4. Nail extensions
Nail extensions, also called false nails, fake nails, fashion nails, or acrylic nails, are a powerhouse trending product in the beauty niche. On Google Trends, there has been substantial growth in the searches for these nail extensions proving that it's a trend that continues to increase its popularity.
There is a flourishing trade in this kind of trending products on Instagram. By searching "nail" or "nail art" on Instagram, you will see million public posts with aesthetic photos about nails and nail extensions. There are popular hashtags related to nail extensions that you can include in each of your posts to elevate your post's visibility. Your products will be easily recognizable and noticeable.
5. Green Powder
Green powders are supplement extracted from the vegetables, seaweed, and probiotics that boost the immune system and helps reduce chronic disease risk. It's a way to help you eat enough vegetables without directly eating vegetables.
To best serve consumers' demand in organic foods these days, green powders are not just mushed up spinach, the includes ingredients that you probably wouldn't eat on a daily basis. Hence, green powders contain tons of vitamins, minerals, and antioxidants.
The consistent worldwide trend of this product proves that it is a stable product to sell online.
Hi-tech products & accessories
6. Car phone holder
Using smartphones while driving is prevalent, but it's inconvenient and not safe at all. It's hard to put your phones somewhere in your car while still being able to keep an eye on it.
This reason forces some car accessories manufacturers to produce car phone holders, one of the trending products to sell in your online store. They are genuinely brilliant gadgets because they solve universal problems as simply as possible. The order volume of car phone holders on online stores is proving their popularity.
Look at the Google Trends' record, and you'll see how this product is trending.
7. Wireless charger
Wireless charger or wireless charging station has been around for several years and continues to be one of the best selling products because of its usefulness and flexibility. Using a wireless charger, you will not depend on a power sockets location. Hence, you can charge your phone or tablet or any other device more conveniently and quickly.
The announcement of Apply launching its wireless charging pad in 2017 has influenced the market movement and customer sentiment about this new technology. Since then, the interest in wireless chargers has been increasing substantially. Therefore, the demand for it is also growing and continues trending with an impressive potential in the online market.
According to the research report, the wireless charging market revenue is expected to reach $22.25 billion until 2022. The future opportunities seem to be positive as the increasing demand for electronic devices that employ the new technology of wireless charging.
8. Phone cases
It's more and more popular to accessorize a smartphone with a phone case for aesthetic demand or protection, which makes phone cases extremely hot products to sell online. Along with the high volume of mobile phones sold annually, manufactures have been producing a wide range of phone cases from kinds, sizes to usability. The purchase orders of mobile phone cases on AliExpress is proving the popularity of this niche product.
Look at the graph from Google Trends to see how phone cases gained popularity over the past five years. They remain stable products to sell on the web.
9. Wearable devices
Wearable devices are things that people can accompany along with them on the way. It's a way more convenient and user-friendly with multiple integrated functions in a single device. Wearable fitness trackers or smartwatches are hot wearable devices sold currently. For example, with an Apple watch, you can get messages and notifications on the wrist, make a call, and fitness tracking.
The immense searches for "wearable devices" shows that they're the right products to sell online these days.
Pet products
10. Pet food
Domestic animals are undeniably crucial for humans for a long time since they could get some benefits from them like using their meat, feather, milk, and so forth. However, people grow to love animals and build a strong bond with them. As more people are raising pets these days, pet food has no signal to reduce the heat.
The popularity of different types of pet foods is snowballing. When a pet can be a source of peace for one person that helps her/him overcome anxiety, there is no limit amount of money that one spends on their pets. Therefore, the demand for pet food is increasing stably. Don't believe it? Look at Google Trends graph:
11. Pet bathing tool
Besides pet foods, pet bathing tools are also a great choice to sell online. The necessity for washing pets is undeniable, and it boosts manufacturing pet bathing tools. A well-known product in this niche is Aquapaw, an ingenious pet bathing tool, launched in 2016. The company has enhanced the toolkit to be more efficient and usable for larger dogs.
See how people are demanding for pet bathing tool. Aquapaw bathing tool has also seeing its impressive surge in the past two years.
12. Pet carrier
Follow the collection of pet accessories; you'll see another product on trending is pet carrier. A pet carrier allows users to bring their pets anywhere in a convenient and comfortable way. You can learn from MidWest, a company well-known for its durable, functional pet crates. They have engineered a backpack that is lightweight, sturdy, and comfortable for both users and their pets.
According to Google Trends, the market for pet carriers is impressively potential. The interest for them is stably growing over the years. You can update the styles, color, and materials of pet carriers to reach out to more customers' demand currently.
Fashion items
13. Neon clothes
To be honest, it's hard not to notice bright shades of green, yellow, blue, and so forth in terms of clothes. Neon clothes seem a little challenging to wear in some cases. However, these catchy color clothes are embracing a trend that will never be left behind. The appearance of this type of apparel on high-end fashion collections is boosting the popularity of it massively. You can see plenty of neon clothes being sold online.
Look at the burning interest for bold hue, namely neon clothes. Get prepared to make an entrance to this thriving market and get a profiting.
14. Collared clothes
Collared clothes or so-called Peter Pan collar clothes are witnessing a regular surge of demand over time. You can see plenty of big collars on the famous runways, such as Ganni and Chanel Haute Couture 2021. Although the order volume is not particularly high as of now, we can expect them to become a more noticeable trend of the upcoming time.
So how are people welcoming collared clothes into their wardrobes this year? The influence of famous fashion collections and the due promotion will make them more popular to become one of the trending product and bring in profits for your store.
15. Bra-top craze
Forget crop tops; the bra top is going to taking over this summer. You can quickly get a chance to make profits from this bikini dressing by helping your customers - fashion enthusiasts have the perfect summer look.
With the bra top trend being invariably revealing, it can officially replace crop tops. You can become a stylist for your customers by suggesting to them how to style a bra top. It is best to pair a top bra with more concealing items, such as long trousers, coats, or high-waisted items.
16. Shapewear
Shapewear is not really a fashion item, but many people are using it to get a better body shape when dressing up. It's a secret weapon for everyone that keeps them confident on any occasion. Different kinds of shapewear serve everyone's demands from a targeted shaping to an all-over smoothing body shaper. Therefore, you have various choices for your online store while making sure that your target customers can be defined easily.
Though shapewear achieved a peak in the autumn of 2019, it's expected to continue trending in 2021 with a stable interest over time. By 2021, the shapewear market is expected to reach $5,576 million. You can confidently make an entrance into this market and reap a surge in profit.
Sport & traveling products
17. Sport bottles
More and more people are sporting these days that make sports items now one of the most searched products. Sport bottles are famous out of them. The substantial order volume has confirmed the popularity of this product.
Look at the immense searches for "sports bottle." The demand for it is blowing up. Its low initial prices are one of the reasons why you should consider investing in sports bottles for your dropshipping business.
18. Luggage suitcase
Nowadays, people are traveling more to fulfill their wanderlust dreams that make items related to traveling are gaining momentum. Some best travel accessories include document organizer, packing cubes, travel bottles, backpack, or luggage. The list keeps extending with new ideas for more convenient travel, but luggage suitcases stay attractive in terms of dropshipping.
Look at the graph below; the popularity is growing steadily. It makes sure that these products are trending, and you will not want to miss a chance to start selling them.
19. Mesh shoes
Mesh shoes are primarily typical for the workout, but now they're more likely to become a popular item for athleisure wear. The worldwide order of mesh shoes for both women and men was already substantially increasing. We can make sure it will be a trending item in 2021.
If you're going to sell these trending products online, it's best to sell through visual platforms like Instagram, Facebook, Pinterest, and also Google Ads or Google shopping. One of the most potential target audiences for mesh shoes are Millenials. Partnering with influencers or KOLs is the easiest way to get your brand, your online shop, in front of this customer group.
Car products
20. Rear cameras
One of the most critical aspects of driving is the ability to see what's going on behind your steering wheel. Therefore, an item like a rear camera has become a trending product. The number of orders in AliExpress shows the popularity of rear cameras.
If you search for rear cameras on Google Trends, it says clearly that these products are as attractive as they're now! We can make sure these trending products won't be falling, and it is the right stuff to pursue in the dropshipping market.
21. Car led light
The LED headlight bulbs entered the automotive market in 2007. This technology opened the door for revolutionary changes in car lighting. LED headlight bulbs are not as hot as regular bulbs. They are brighter and last longer than any monofilament. Therefore, when car manufacturers realized their efficiency, many of them began to develop the LED headlights that make the cost of lamps reduce significantly.
Until now, LED lights are still favorable car stuff. Google Trends shows the signal of car LED light to continue trending on the market.
22. Car covers
The sales in car covers have been skyrocketing steadily over the past few years. Car covers are a safe but profitable option for you as they are constant and popular enough. It's worth considering if you're looking for something to sell online.
The graph below shows this stuff is gaining interest steadily, so you certainly get your money's worth if selling in the right way. Remember that your target audiences are those who own cars.
Fine jewelry
23. Second-hand jewelry
Second-hand jewelry is popular in terms of the sustainability trend as more and more young customers are being attracted to this pre-owned fine jewelry. Even pre-owned luxury items are rising in popularity and sales. Some famous second-hand jewelry brands are Rebelle, The Vintage Jewel, or The Luxury Hut. If you're looking for pre-owned jewelry online, these stores have something to suit your every taste and preference. Some inspiring things are happening to help you build your second-hand jewelry store online.
Look at the influx of searches on this item to make sure you are going to make the right choice.
24. Layering
Once we saw the influx of layering on 2021 season runways in New York, London, and Milan, we knew without a doubt: layering is going to be a big trend this year. The trend comes into different styles of accessories like chokers, pendant necklaces, bracelets, rings, or even layered earrings.
The interest for layering is growing, and we can make sure it's not only a fashion trend but also a big shot in the accessories market.
25. Stackable rings
Stackable rings are now more preferred to accessorize by many people as they allow the wearer to create a unique and customized look. Typing in with the layering jewelry, stackable rings are one of the major trends for 2021.
Trending jewelry meets customers' demand for showing their taste and personal styles that are not similar to someone else. Therefore, it's not a surprise that they are popularly googled products.
It's time to pick up one trending product!
Searching for trending products with Sell The Trend today!
The list of trending products will be temporarily closed here, but we'll continue staying alert and updating it. Many online businesses out there are thriving as they catch up with the trend and sell the right product at the right time, so do you. This trending product list can be a resource for your future success. The decision is on your hand, just keep in mind these crucial characteristics when searching for trending products to sell online:
Your product should be unique and catchy
The product is currently trending
The product should be found in the online store only
The actual price of your product is not available easily anywhere else
Usefulness is the most important thing
Now, what's your choice? We hope that this trending product list can shed light on what people are looking for online, and you can find a niche to pursue. Don't forget to give it a share if this article is useful and comment if you have any exciting ideas.
Jade is a content creator, book lover, and a hodophile. She loves to learn skills and practical knowledge to excel at marketing, especially content marketing.
Website Support
& Maintenance Services
Make sure your store is not only in good shape but also thriving with a professional team yet at an affordable price.
Get Started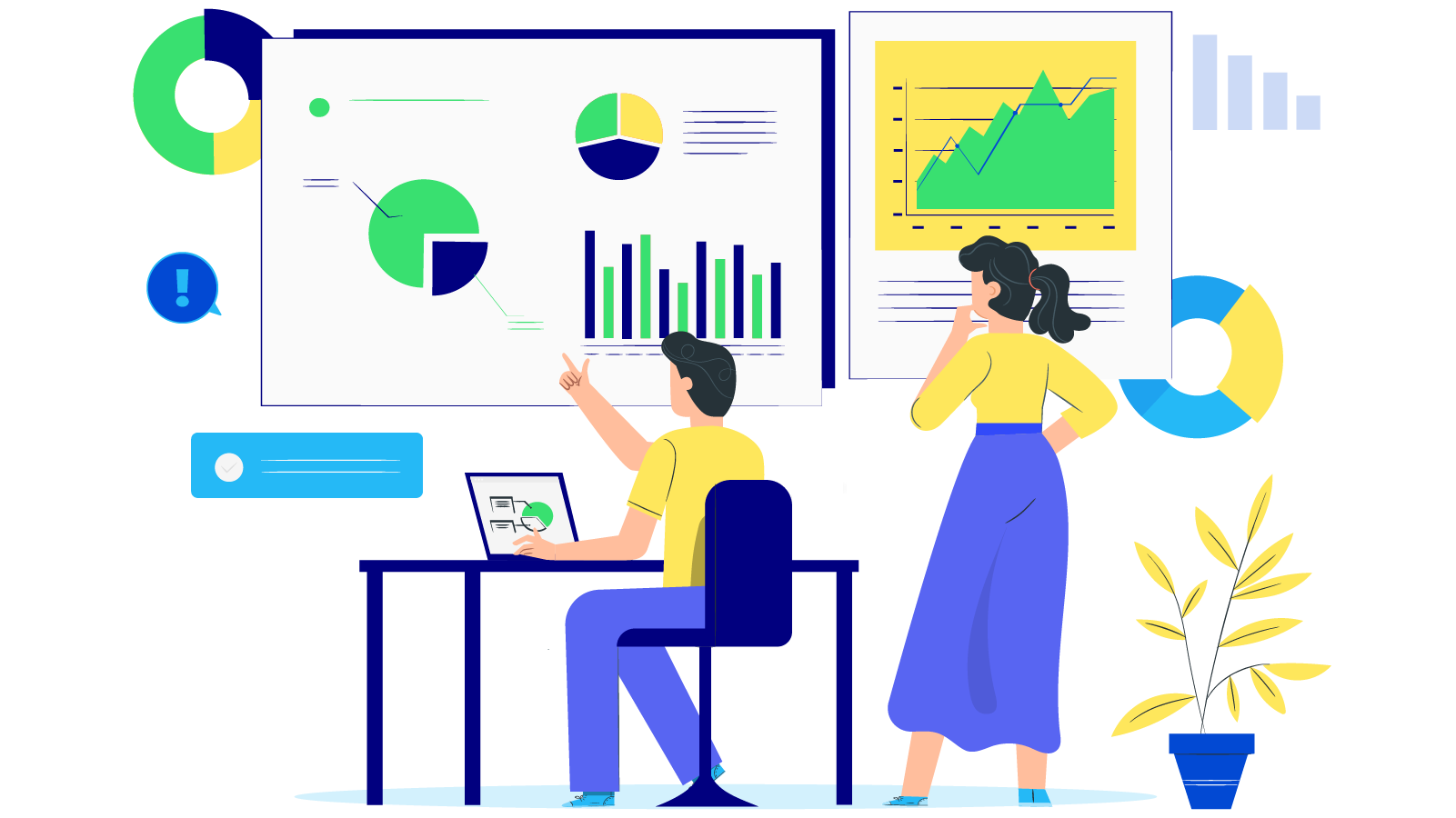 New Posts



People also searched for
trending products
trending products 2021
trending products to sell 2020
viral products 2021
trending products to sell
viral products 2020
trending products 2020
popular products
google trends 2021 products

trend products 2021
hot selling products
top trending products 2021
trending products to sell 2021
most searched products on google
product trends 2021
new products on the market 2021
best selling products 2020
product trend 2021
trending products to sell in 2021

top trending products
trending products in usa
new products on the market 2020
most consumed products in the world 2020
most sold product in the world 2020
trendy products 2021
product trends usa 2021
hot products 2021
top trending products 2020
2.2.x, 2.3.x, 2.4.x
Subscribe
Stay in the know
Get special offers on the latest news from Mageplaza.
Earn $10 in reward now!