Ultimate checklist for an eCommerce website to launch
The Most Popular Extension Builder for

Magento 2
With a big catalog of 224+ extensions for your online store
Compare design and reality: Make sure your platform fully provide customers with values as planned.
In design, you must have stated out thousands of functions that both value your customer and distinguish your site with components. Make sure those functions have been presented and running smoothly in your site. Take care of little detail that customer might consider, which may partly comfort shoppers before everything.
There have been thousands of ecommerce business which offer pretty good shopping experience on account of both quality of products and performance in website. Meanwhile, customer experience remains paramountly important with an e commerce, then, before launching your ecommerce website, it's important to conduct a thorough Magento site audit to ensure that everything is functioning properly. This should include checking for broken links, optimizing page load speed, and ensuring that all product information is accurate and up-to-date. You'll also want to make sure that your site is secure and that you have a backup plan in case of any issues. By taking the time to perform a Magento site audit before launch, you can avoid potential problems and ensure a smoother customer experience.
Table of Contents
Ecommerce website Pre-launch checklist
Step 1: Make sure technical functions go well
Host
Correct hosting package - exact needs of your eCommerce site.
Ideally the hosting package should be confirmed with eCommerce SSL certificate included. (This option is not for all budgets, but is definitely worth the extra time to explore and purchase the absolute best hosting package you are able to afford) - Read more: Hosting review & comparsion for eCommerce
a. Server log
Make sure displaying all debug output that have been used during development. This is to upgrade the site speed and avoid filling the hard drive of the server with unnecessary data.
b. Sitemap
Previously, the internal problems of the website before conducting is not about web SEO. However, information has tendency to be updated faster, Google SEO minimum parameters need a Sitemap to rapidly increase Index, not to mention Submit URL was down and replaced by Google by submitting the URL in the Google Console which brings many disadvantages to new websites.
Here is some suggestions for ultimate optimization of sitemap:
Prioritize high quality pages in the sitemap
Only include Canonical URLs version in sitemaps
Do not include noindex URLs in sitemaps
c. Site speed
There are chances of going unnoticed if your website is not ranked in the top but mostly, ecommerce store owners test website load time all the time in order to better understand the steps needed to ensure their work and products are being noticed. Since speed is one of the most important aspects of providing a great user experience, it is important you pay special attention on your website speed and whether or not it caters to the needs of visitors. It is only 5s to decide whether customer should stay with you or not.
Some suggestions for tool to test ecommerce website load time:
Pingdom
GTmetrix
Google – PageSpeed Insight
Web Page Test
YSlow
Mageplaza helps identify any flaws & weaknesses in your website and fix them before they start costing you a fortune.
Explore More
Step 2: Check page performance
Store setup plays hard role in customer experience so it is of importance to check how your page appeals to your customers.
Tips: Setup should be aligned by customer reading habit in your market (Europe, Asia,…)
d. Search engine
Make sure search bar is always presented in most seen place in every page (highly recommend on top right)
e. Navigation menu
Menu is the bar presenting values of website and our business. Make sure tools in bar are arranged by prioritization and easily accessed. Moreover, carts in header bar should be in an order: main product, promotion, customer service, differentiating additional information
f. Cart icon
Cart icon functions as similar as search engine because customer are about to check their chosen goods when considering to continue shopping with us. Make sure cart icon is visible in every page (top right corner).
g. Contact information
Contact information must be presented in every pages as for not only branding but also customer assurance with your website. Show how shopper can approach you when they cope with any troubles or need further information of products.
Contact information should include:
Hotline
Email address
Address
Fax
Step 3: Test core actions of customer
This is the time you are examining what exactly customer are about to do with your website and experience customer habit in shopping.
h. Choosing products
Make sure your product has shown full perspectives such as basic information, material, functions,… Check image quality, video functions, and brief information in the most visible manner for reading. Announce shoppers to know whether current product is available in their area
Check out these most used functions in product page:
"Add to cart" button and other buying options should be highlighted.
"Add to wishlist" should not be missed
"Suggested items" should be filtered and qualified as customer wish based on their buying history
Include top selling products which are in the same area under consideration of customer and offer promotions (coupons, combo, two fer sale,…)
i. Cart: A place purely belongs to customers
In general, all shoppers' gesture should be processed clearly and speedly. Customer experience depends on how much they can control their choice.
Product name and image must be clear to be checked out. This helps customer overview what they have bought and chosen in shopping time and draw decision and come checkout page.
Product price must be accurate in every status: discounted, total amount, including logistics extra fee. Improve customer trust on how your web well and clear process the price, the most crucial factor in shopping online.
Editable choice about number, color, version and so on of chosen products. Don't frustrate customer with obscure hint signs or numerously unnecessary steps for them
Link to product page must always be available
Remove product and clear cart button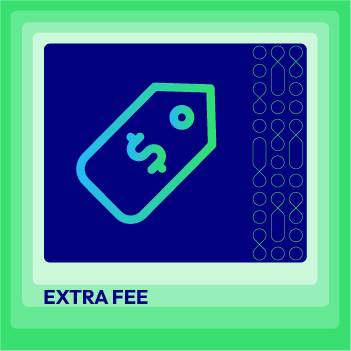 Diversify extra services to your Magento 2 checkout page with the Extra Fee extension
Check it out!
j. Shipping
Boost your customer confidence with approximate time of shipping. Offer as various methods as your business is able to control; sometimes, customers expect free-shipping with their high payment.
k. Payment method
Offer basic payment method as common method in the market: master or visa card, digital wallet,.. If possible, offer other payment methods such as internal cards or "pay when arrived", which may decide customer would choose your business for their next shopping seasons.
l. Confirmation
Make this step as brief as possible because your customer spend enough time checking their product. Ask brief and exact information from customer and make confirmation.
Some confirming methods you can use:
One time password (OTP) through email or phone number
Step 4: Boost customer experience to top by what to be seen
m. Logo, photo
Logo summarizes what brand is about and identify brand among others. Placing the logo on the top left is common practice. The reason for this is that the topmost section is most visible and first draws the eye
Always ensure logo is placed above the text or alongside it. You may also include it in the footer, but use a smaller sized icon If your brand has a tagline, be sure to include it below the logo.
n. Font, size
Font across the site needs to fit within the same family/design scheme. As much of a part of your brand as the logo, font across the site must be carefully implemented, to ensure that it both matches the style of the brand, and that it maintains consistency across the entire site.
Some font pairings that highly recommended in website:
Crimson Text Regular and Source Sans Pro Regular
Lato Light and Lato Regular
Luckiest Guy and Bitter Regular
Montserrat Bold and Roboto Regular
Raleway Bold and Source Code Pro Regular
o. Color
Color chosen must strictly follow color psychology to maximize advantages. Use appropriate colors for your market and products. Isolation Effect is advised to apply. Having one color is for purpose of distinguish your website with others for identifying, calling for actions and returning for shopping. Colors of functions (add to cart, categories, header bar,…) in web should be well fit together and send complementary message.
Step 5: Check additional functions
p. Policies
Policies are made to maintain customer confidence which may bring customer back with our website. At some cases when your ecommerce acts as aggregator in C2C model, supplier might not be under your control; make sure products provided are qualified as promise. Furthermore, cyber-security being a major concern for online shoppers so ensure every page has links to the following pages:
Customer Testimonials
Why Us
Privacy Policy
Delivery Information
q. Live chat
Customers may leave your website whenever they feel challenged trying to purchase on your e-commerce site — especially if it takes a business a very long time to reply to their emails. But with live chat, they can quickly contact you and get their issue resolved instantly or as quick as possible.
r. Comments and reviews
A commenting system is a great way of developing unique on-page content as well as allowing visitors to share their insights.
Some ways for customer to review products: text, ratings, multiple choice questions
Step 6: Content and SEO considerations
Clear and concise URLs for product and category pages.
Product & category pages should also have unique title tags and meta descriptions. Not only should your URLs be short and keyword-driven, but your page titles and meta descriptions should also include your brand's keywords and also be unique for every page. Both the title and meta descriptions are important parts of your website that will surface on Google's SERP — and the first things that will stand out among you and your competitors.
Check your optimization of your product page and images.
Product page should include
Title tag modifiers
Include content in product page

A keyword-rich description
Alt tags
SEO-optimized images
Include alt text
Have appropriate name for URLs and context purpose
Have a smaller file size for faster loading
Check out this Ecommerce SEO guide to get more targeted traffic and customers.
Conclusion
Final steps certainly are not about internal functions such as techniques but it also about putting yourself into customer positions in their first and foremost experience in your website. Check these out and appeal your customer by heart. Good luck!
Jade is a content creator, book lover, and a hodophile. She loves to learn skills and practical knowledge to excel at marketing, especially content marketing.
Website Support
& Maintenance Services
Make sure your store is not only in good shape but also thriving with a professional team yet at an affordable price.
Get Started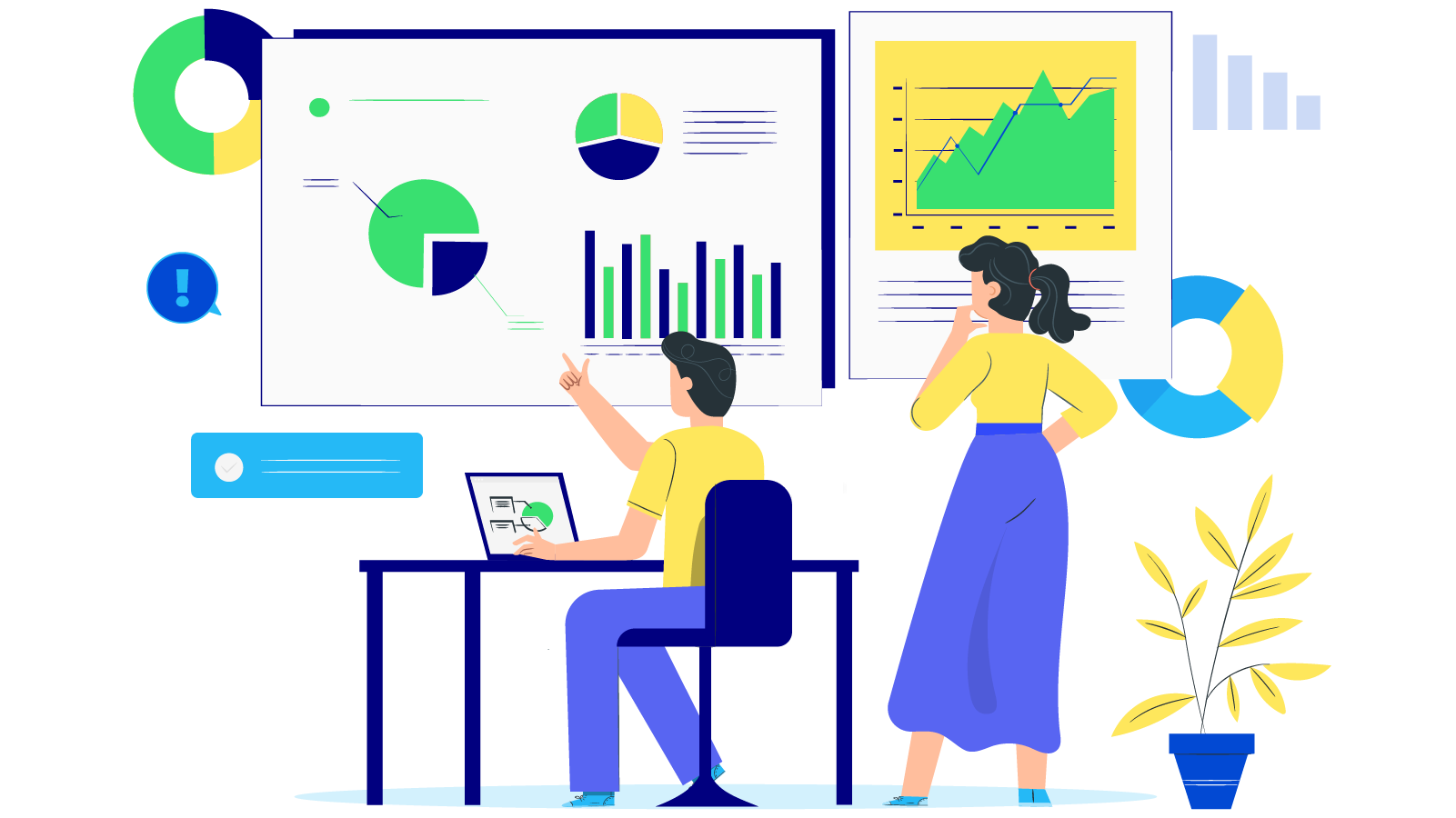 New Posts



Subscribe
Stay in the know
Get special offers on the latest news from Mageplaza.
Earn $10 in reward now!