10 Best Free Social Media Management Tools for your business
The Most Popular Extension Builder for

Magento 2
With a big catalog of 224+ extensions for your online store
Social media has exploded into a world of digital living. It now becomes an indispensable part of digital marketing. However, just because over 3 billion people are using social media worldwide, doesn't mean it's easy to leverage social media to its potential.
Success in social media depends much on users. Their habits are ever-changing, and new platforms come into existence. So many changes to catch up on, so many channels to manage, and it can be pretty overwhelming for social media managers.
But don't worry, we've got you covered with the following best tools for social media management.
Table of Contents
What is social media management?
Social media management encompasses many moving pieces in the process of managing online interactions and content on social media channels like Facebook, Instagram, LinkedIn, Youtube, and Twitter. It's to create the online face of a company, promote and sell products.
A social media manager is in charge of handling social media activities with many tasks, from creating, scheduling content to analyzing data, and engaging with the audience.
Therefore, social media management goes beyond just posting things to your company's social media accounts. It starts with determining which person you want your company to represent on social media. Then you'll need to create appropriate content, engage with the audience, and look for new opportunities to increase visibility as well as reach out to more people.
Social media management techniques
Social media management can be time-consuming and irritating. It's also a job that requires a wise investment and considerable efforts. And if you want to be a top-notch social media manager, here are a few of the best tips:
Quality first
Consistency is the key to social media content publishing, but it would be better to have nothing rather than nonsense posts with invaluable content. Having a constant flow of updates is no more important than sharing content that delivers value. You'll want to make sure that your content is excellent or appealing enough to be re-shared or retweeted, and your brand name is mentioned.
If you can create content that stays relevant and useful for your audience over time, there would be an influx of engagements. This tip is a way more effective to gain the audience's attention and build a long-term bond with them across social media channels. After all, content is the core of social media marketing.
Data tracking and analyzing
Data doesn't tell a lie, it shows your social media strategy is hitting the mark or not, which content is favorable and which one is falling. You will not know your posts have reached out to how many people and the engagement rate if you don't look at the numbers! Therefore, reporting and analyzing data plays a vital role in social media management.
Many tools help to mine social media data quickly, such as Buffer - useful for analyzing tweets or looking at Facebook insights. You'll get to know metrics related to every goal you've set for your social media strategy.
For example, when you are using Magento for your clothing store website, and you want to understand the effectiveness of your social media advertising campaigns - how many clicks result in actual sales. You can find a way to set up Google Tag Manager in Magento 2, then create some tags for the product pages associated with your social media campaigns. This will allow you to easily track the metrics in GA4
Automate repetitive tasks
Getting bored with overwhelming and mundane tasks that need to be done on social media day by day? You can stop wasting time on those repetitive tasks and save time by automating your social media efforts.
But how? Many tools can ease your social media management by various automation recipes. They are not only available for automatically sharing posts across many platforms at once, but also enabling you to find new content. One of the most recommended tools is IFTTT that we'll discuss more in the next section.
Use essential tools
You can maximize your social media efforts by using multi-functional tools. These tools can help you manage your social media campaigns more effectively, streamline your workflows, and save hours of fulfilling your social media feeds.
Social media management tools have various functions ranging from scheduling to tracking and analyzing data. You may use different tools for your social media activities, depending on the purpose and requirements of your social media strategy. Whatever tools you use, make sure it fits your business in terms of price, functionality, usability, and efficiency. It can waste time and money if you're using the wrong tool.
Luckily, most of the social media management tools are affordable and even free, so it makes sure to have a solution for you.
10 Best free social media management tools
Top 1. Circleboom Publish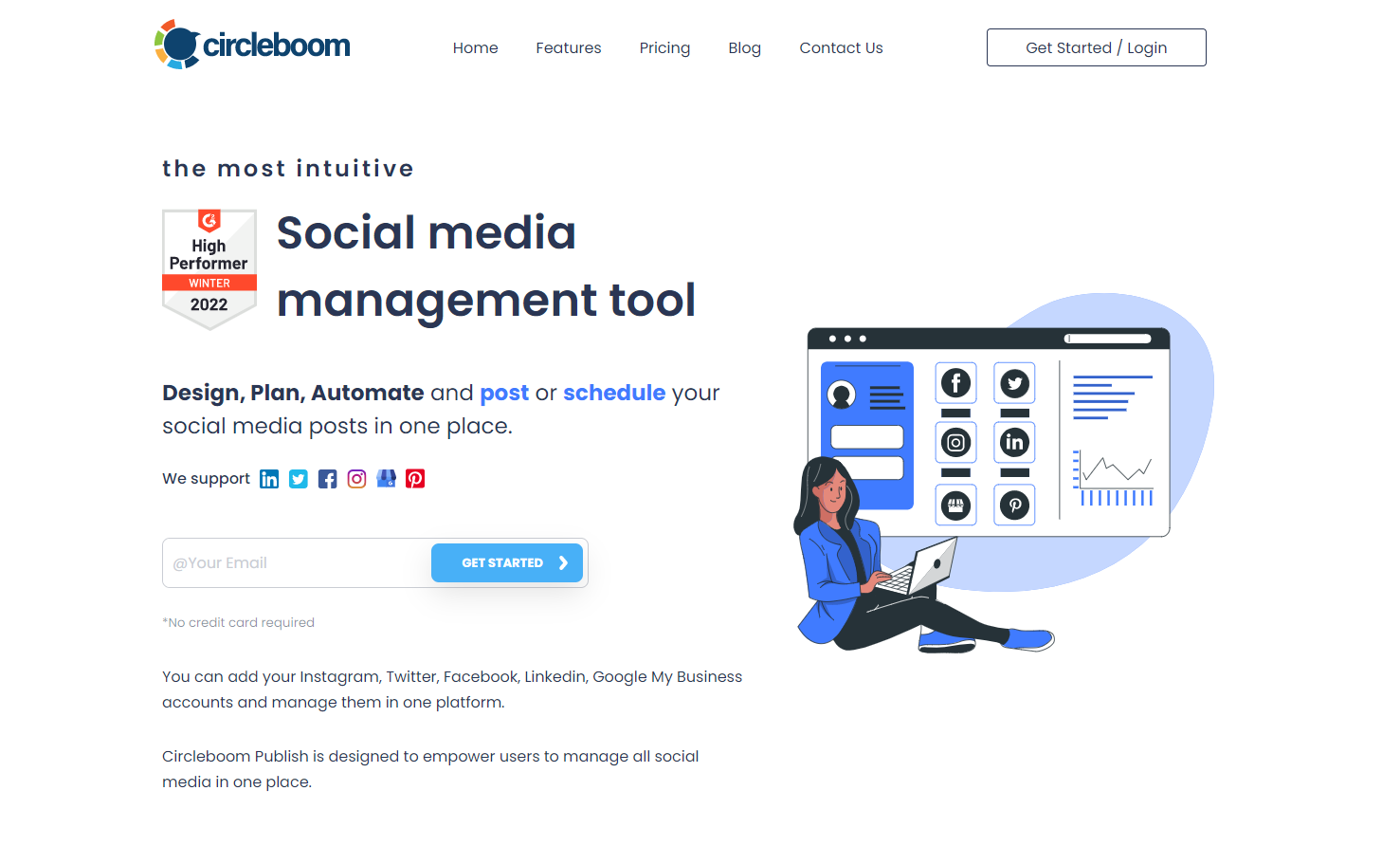 Circleboom Publish as the most comprehensive social media management tool supports Twitter, Facebook, Instagram, Pinterest, LinkedIn, and Google Business Profile. You can connect and manage your multiple accounts on these social media platforms from the same, simple Circleboom dashboard.
Thanks to its intuitive scheduling tools, you can share your social media posts immediately or schedule them for a later, planned time. Also, you can set time intervals and send your social media posts continuously by using queue scheduling.
Circleboom Publish enables you to create and design your social media content on its own dashboard. Canva, Unsplash, and Giphy come as built-in tools and help users to organize their social media posts easily. Canva provides ready-to-use social media templates for each platform so you don't need to mind image size requirements. You can enrich your social media content with handy photos, animations, filters, effects, fonts, and many other useful elements and tools on Circleboom.
Last but not least, you can connect multiple RSS Feeds to your multiple accounts. So you can keep your social media accounts always fresh and posting even while you are sleeping. And, the "Discover Articles" feature makes you find amazing articles from reputable magazines all over the world, based on your interests, and share them with your audience.
NapoleonCat is an advanced social media management tool. Its flagship product, the Social Inbox, helps brands manage social media engagement and provide excellent social media customer service across all major social platforms: Facebook, Messenger, Instagram, Twitter, LinkedIn, YouTube, and Google My Business.
The Auto-moderation feature helps social media managers in managing their profiles hands free. You can use it to filter out and automatically handle the most recurrent questions, and also to protect your social profiles from harmful content, such as comments including abusive language or spammy links.
With NapoleonCat, businesses and individuals can improve their response rates, streamline social communications, and analyze their performance - and it's all available in one user-friendly dashboard. The tool's other features include automated publishing, reporting, and competitive analysis.
SocialOomph offers a wide range of features for multiple social media platforms, from typical features like scheduling and analytics to some interesting ones like automatically removing outdated Twitter DMs from users' inbox. According to the statistics by Zendesk, SocialOomph ranks in the top 5% of social media management apps.
This tool has capabilities to manage your activities across many social media platforms, such as Facebook, Twitter, LinkedIn, and more. For Twitter, it can automate direct messages to new followers to welcome and start building a connection with them. You can also look for high-influencing Twitter individuals by setting up keyword searches.
Zoho Social offers great support in growing your business, or even agency, by optimizing your brands on social media platforms. The tool features a cohesive function list that allows you to track your social channels' performance seamlessly at ease.
With Zoho, you can flexibly schedule your posts with your own timeline, or use Zoho's predictions for the times your followers are the most active to increase the reach rates. The tool is supported by a content calendar that enables you to visualize the posting timeline and organize your posts as you wish. Monitoring your posts on Zoho Social is no longer challenging as there are multiple listing columns provided to keep you updated with what matters across channels. Especially, you can grasp your audience's insights with the comprehensive analytics tool pack including Facebook lead ads, CRM integrations, and advanced reporting features.
Zoho Social offers some quite affordable plans for individuals, businesses, and agencies, ranging from $15 to $400 per month. Each plan is provided with an equivalent feature list to satisfy specific market needs. You can try these plans for free in advance, and consider your payment later after the trial ends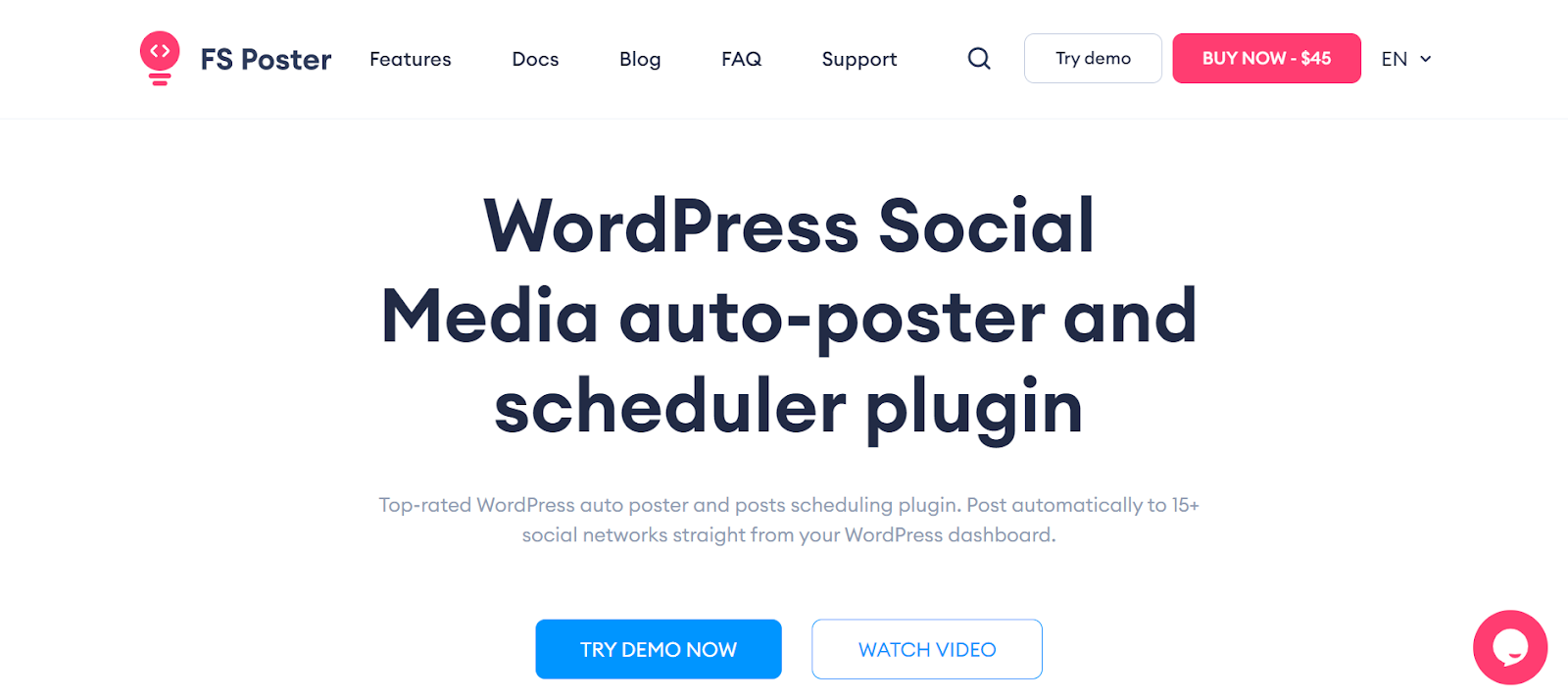 FS Poster is WordPress Social Media Scheduler that increases your online community and engagements by auto-sharing your WordPress posts. With FS Poster you can automatically post to 15+ social networks from your WordPress dashboard.
The Lite edition has a restricted set of features that are ideal for managing social media on a small scale. The Premium edition, on the other hand, includes unlimited social media accounts on 15 social networks as well as custom post kinds, which are important features to look for in a social media scheduler.
When it comes to social media management, the big question is always: Lite or Premium? The answer usually depends on the size and needs of your business. If you're a small business with limited social media needs, FS Poster Lite may be the perfect solution for you. However, if you're a larger business with more complex social media needs, FS Poster Premium will likely be a better fit. Try it now.
Ubercircle will help to streamline your social media processes and deliver content to your audience effectively. You can save hours of planning, scheduling, analyzing, and reporting on social media networks. It takes only 10-20 minutes a day to get all tasks on set and ready to go live.
Ubercircle allows you to work straight from the web without having to download the app and install anything. That makes things more convenient!
Another noteworthy feature is the ability to organize photos and videos. All your photos and videos will be stored in one place accessible on any device. It's easy to sync photos and videos from the phone, desktop, Google Drive, or Dropbox. From here, you can also edit your media with a few drag-and-drop operations.
Buffer has been a popular social media management tool for a long time. It's an intuitive and dependable place where you can manage your social media networking in a neat and organized dashboard.
The app offers a full package of features for publishing, engagement, analytics, and team collaboration. Your scheduled posts display in a queue list format. You just need to scroll down to see which posts already go the status of your posts, whether they go live, platform and time.
On Buffer, you can track your followers' activity and know the perfect time to publish your content based on that.
Friends+Me not only focuses on Google+ features but also helps you to achieve goals by boosting your content promotion across all social media networks. Frends+Me enables you to stay focused on the creation of great content to share, which is the best way to increase your brand visibility. It has available plans for businesses of all sizes.
Users can share their Google+ content to other networks effortlessly. It's flexible and simpler than many other tools.
Another all-in-one social media management tool is Sprout Social. It provides tools that cover all essential aspects of social media management - ranging from scheduling, drafting, publishing to monitoring and reporting.
Especially, Sprout Social has social CRM tools that help you understand your customers, serve them in a better manner, and establish a strong relationship with them.
Reporting is a superb feature of this tool. All reports for Facebook, Twitter, Instagram, or LinkedIn are designed so neatly and beautifully that you can use for further purpose without having to edit anything on them.
Later claims to be the number one marketing platform for Instagram. It's undeniably one of the most cost-effective and worthwhile tools for visually planning, schedule, and analyzing social media content, especially for Instagram, Facebook, and Twitter.
You can schedule Instagram posts for a week in just 20 minutes with visual calendars, drag-and-drop operations, and automation scheduling. You can also preview your Instagram posts
IFTTT allows you to unify your posts on different social media platforms. This tool helps you build your own commands to connect various applications so that they'll perform actions automatically if triggered.
For example, if you post an image on Facebook, then tweet the image to your followers on Twitter. You can also have that image saved in your Dropbox account and shared on Instagram as well. A single and simple process does it with IFTTT.
Everyone is checking images on Instagram all the time. Having a scheduling tool that helps you to create a constant flow of content posting on this trending platform opens a door for your business to increase brand visibility. ScheduGram is undoubtedly a great solution.
With ScheduGram, you can bulk upload your scheduled posts and manage multiple profiles with ease. You will receive email notifications at the time of posting.
Hootsuite is one of the most popular tools that can streamline your social media management. With the help of this tool, you can find, schedule, manage, and report on social media with ease. It enables you to keep track of control what's happening in your social media world all in one convenient dashboard.
It's an optimal and time-saving tool that creates a constant flow of your social media updates. It keeps your social presence active 24/7 by automatically scheduling hundreds of posts at the same time across multiple platforms. In detail, you can schedule unlimited posts in advance, manage more than three social media accounts in one dashboard, and integrate out-of-the-box with over 150 solutions to enhance your social media efforts.
Customizable and comprehensive reports provide insights that you'll need to measure your social media results. You'll know how people are interacting with your content or how your social media campaign is performing. All the good and bad show up in front of your eyes. It's also easy to deal with keywords, hashtags, mentions, and messages from your audience.
SocialPilot is a simple and const-effective social media marketing tool. It's one of the most chosen tool for teams and agencies to streamlize the social media management. Over 115,000 businesses use SocialPilot that enables them to ease social media tasks daily and increase engagement in the community effectively.
Aside from fundamental functionalities like bulk scheduling posts, SocialPilot offers users a wide range of incredible features essential for different types of clients from small businesses and professionals, marketing aganecy and teams to enterprise.
You can keep track of everything presenting and operating on your social media network via a powerful and in-deptgh social media analytics and white label PDF reports. You can make more data-driven decisions to improve your social media strategies and increase engagement.
Tweetdeck is a free online platform that improves your Twitter usage. It links your Twitter account and allows you to view all customizable streams of information, including tweets, notifications, messages, tags, and scheduling areas at the same time in a single, convenient interface.
Tweetdeck sounds simple and neat, but it's handy when it comes to handling more than one Twitter account. As an added functionality, it allows you to identify which times resonate best with your audience and get your content active anytime without having to upload in real-time.
Social Champ is a social media management tool with powerful features and integrations. The feature-rich tool supports Facebook, LinkedIn, Twitter, Pinterest, Instagram, Google Business Profile, and YouTube.
Social Champ not only offers a wide range of scheduling options, including custom time slots, Auto RSS, Bulk uploads, queues, and more, but it has all analytics, planning, and designing features as well. The content dashboard supports a clean UI and an easy-to-navigate flow so that you can plan a huge amount of content in as little time as possible. You can create, edit, design (using in-app visual integrations), schedule, and track all your social media posts using the same dashboard.
Moreover, you can create downloadable PDF reports with graphs and charts ready for your presentations. These charts represent your weekly and monthly performance. Lastly, the powerful Social Inbox allows you to reply to all DM/PM, comments, paid/organic reviews, and mentions from one place!
Planly is a freemium social media scheduler. It is possible to schedule exactly 7 different social media platform posts: Instagram, TikTok, Twitter, Pinterest, Linkedin, Facebook, and Google Business Profile and their special features. For those who use multiple social media platforms at the same time, Planly is a great option.
Planly has differences from other social media scheduling tools. Instagram posts, carousels, reels, and TikTok videos auto-publish in Planly without a further push notification. The good thing is that you can use it for free on Planly. The free version of Planly has 2 social channels and 10 post-scheduling for each channel. Also, no credit card is required. If you work with a social media team or need to be active on social media regularly, we offer affordable paid plans. There is a 14-day free trial to test each plan.
In Planly, you can professionally schedule your posts in one dashboard with drag-and-drop calendar, Dropbox, and Unsplash integration. You can upload visuals from Dropbox and Unsplash to Planly's unlimited Meia Library.
More tools:
Which tool are you going to choose?
Social media management tools vary in all types and capabilities. Choosing the best tool for your business depends on your social media goals and needs. And how you benefit from the above list is up to your hand. Visit the website you prefer and use your detective mind to find a tool that suits you best. If you know any interesting tool, please let me know!

Marketing Manager of Mageplaza. Summer is attracted by new things. She loves writing, travelling and photography. Perceives herself as a part-time gymmer and a full-time dream chaser.
Website Support
& Maintenance Services
Make sure your store is not only in good shape but also thriving with a professional team yet at an affordable price.
Get Started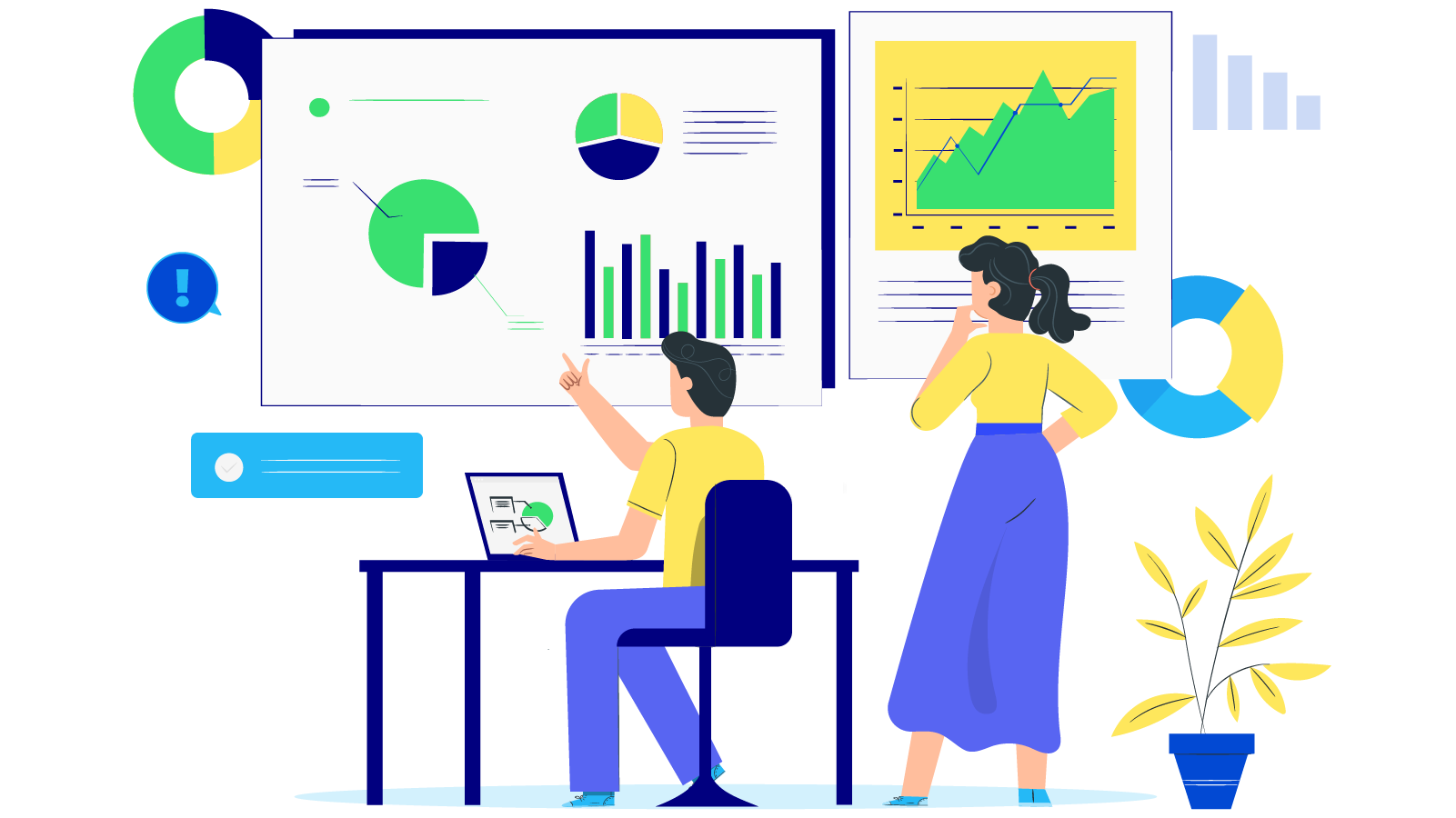 New Posts



People also searched for
social media management tools
best social media management tools
free social media management tools
social media management software
free social media management
social media management tools free
buffer social media management
social media management services
social media management platform

what is social media management
best free social media management tools
how much to charge for social media management
social media management prices
social media management applications
social media management for small business
social media management pricing structure
social media management proposal
social media management services pricing
social media management apps

social media management platforms
best social media management apps
social media management service
social media management business
social media marketing management
social media management package
social media management tools comparison
what to charge for social media management
best social media management
social media management definition

free social media management dashboard
2.2.x, 2.3.x, 2.4.x
Subscribe
Stay in the know
Get special offers on the latest news from Mageplaza.
Earn $10 in reward now!