What Is Dropshipping and How Does It Work in 2023
The Most Popular Extension Builder for

Magento 2
With a big catalog of 224+ extensions for your online store
In recent years, we have witnessed a dramatic growth of eCommerce dropshipping within online business models. It seems like we all used to think that getting started with dropshipping was the easiest, quickest, and lowest-risk way to do business, but in 2023, is that true?
And when you decide to launch a dropshipping store, the very first element you have to look into is about your products. What will you sell? Where can you get them? How can you sell them? This article will give you some ideas to answer.
Table of contents
What is dropshipping?
Anyone interested in eCommerce probably comes across the term dropshipping. Dropshipping is considered as one of the most feasible ways to make money online. You can even start your own business with dropshipping for as little as $20 by utilizing a free eCommerce platform.
More than 27% of online store owners have adopted drop shipping as their business model.
Over 23% of online sales came from dropshipping in 2017. This figure has increased continuously recently.
Suppliers who sell to dropshippers can earn 18.33% more profit than those who rely only on traditional channels.
Retailers can gain 50% more profit if they adopt drop shipping compared to keeping their own stock inventory.
These statistics prove that dropshipping is a lucrative medium for conducting business. And we believe you would be excited about the definition of dropshipping.
Dropshipping is basically a supply chain model in which retailers do not involve themself in inventory and delivery management. The product is shipped directly from the manufacturers or wholesalers' warehouse to the end customers.
Dropshipping is also referred to as one of the most popular eCommerce business modules where online store owners can sell physical products without owning a warehouse to store products.
How does dropshipping work in 2023?
After having a brief overview of dropshipping, we would like to dig deeper into how this model works.
There are three primary parties involved in dropshipping: the suppliers, the dropshipping-based stores, and the customers.
The suppliers can be manufacturers or wholesalers. They do not sell products to the public. Instead, they sell products in bulk to retailers.
The customers are the end-user. The customers visit a dropshipping store and purchase their desired item.
The dropshippers (dropshipping store owners) work as intermediaries between the initial suppliers and the end consumers.
These dropshippers list the merchandise of the manufacturers on their website.
When the customers place orders on dropshipper's website, they will purchase the identical items at the wholesale price, and forward order details to suppliers for fulfillment.
The suppliers are now in charge of packaging and shipping products to the customers under the business name of dropshippers.
The dropshipping store owners keep the markup amount (the difference in prices) as profit for themselves.
In 2023, one notable change in the dropshipping landscape is that manufacturers have evolved beyond traditional manufacturing and are gradually shifting towards dropshipping as one of their distribution channels. Data suggests that this strategy has been highly effective. Manufacturers with dropshipping distribution channels have achieved an average profit that is 18.33% higher than those who rely solely on traditional methods.
This shift towards more sophisticated marketing and distribution strategies, along with the increasing number of dropshipping stores, highlights the need for innovation and adaptability in the industry to remain competitive and successful.
Benefits of dropshipping
Dropshipping is a highly profitable business model for anyone to start with. Here are some benefits that make dropshipping become such a popular approach.
1. Less capital is required
In the dropshipping model, all of the initial costs of starting a business are related to running your website. You only have to pay for the domain, hosting, theme, app, etc. These expenses are relatively small. You can even utilize some free options available.
2. Easy to get started
Dropshipping with eCommerce is relatively easy to learn and adopt. If you are a newbie in the eCommerce industry, you just need to learn some fundamental knowledge, and you can continue to learn more along the way.
With dropshipping, there is no need to worry about:
Setting up or paying for a warehouse
Tracking inventory for accounting reasons
Packing and shipping your orders
3. Flexible location
A dropshipping business does not require a physical office, a store, or a warehouse. All of what you need is just a good internet connection to contact your suppliers and customers quickly.
4. Easy to test
Dropshipping enables you to list and sell goods even before paying for it. Therefore, you are free to do market-testing in real-time without intensive investment. If the products are not salable, you can easily switch your offerings.
5. Easy to scale
In other traditional business structures, if you want to scale up, you have to invest equivalent resources. When your number of orders increases three times, your work typically increases three times too.
By contrast, dropshipping allows you to expand with less effort and resources as most of the additional work has been done by dropshipping suppliers. As the workload and expenses do not add up quickly, you can grow faster.
6. Lower risk
Dropshipping reduces most risks of a retail business.
Without investing thousands in inventory, the risk of starting an eCommerce business is significantly reduced. You do not have to pay the suppliers until your customers pay you. As a result, if you cannot sell the products, you still do not lose anything.
Moreover, as a dropshipping store is digital, it does not bear the risk of the damage to physical properties by fires, bad weather, or other factors.
Pitfalls of dropshipping
All advantages mentioned above make dropshipping an attractive model for anyone getting started with eCommerce business. However, like any other approach, dropshipping has its drawbacks. Dropshippers should be aware of these challenges before they jump into it.
1. High competition
New dropshipping stores open every day. Many people sell the same products. They can easily copy and duplicate your store.
This high competition forces any business to build and implement changing strategies that keep above the trends to stand out.
2. Inventory issues
As you get products from multiple suppliers instead of having your inventory, it is relatively hard to keep track of stock levels. Your suppliers also work with many other retailers that make it even more challenging to make sure the items you need are in stock.
When your products are out of stock, but you cannot control this, you still list these products on your website. Your customers place orders, but you are not able to fulfill these orders. Your customers will be unsatisfied and lose trust in you.
These days, various helpful apps support synchronizing data between suppliers and dropshippers. So store owners can check in real-time the inventory of suppliers. Some apps also take automated actions on your site when the product is out of stock.
Learn more about: Top 11+ best dropshipping apps to handle inventory issues. Top 10 Dropshipping Websites: Begin Your E-Commerce Journey
3. Shipping complexities
To drive more sales, generate more revenue and make a substantial profit, dropshippers have to sell multiple products from multiple suppliers. Different suppliers usually charge different shipping costs. As a result, your shipping costs become complicated.
For instance, if a customer buys three items from three suppliers, you have to pay the shipping cost separately. You cannot pass all of these costs along to the customer. You need to calculate the shipping costs carefully so that your customer does not feel overcharged.
Explore: Mageplaza's Shipping Solution for Magento 2 Stores
4. Lack of control over the customer experience
Customer experience is usually created from minor elements. In the dropshipping business model, you are not responsible for packaging or delivering. You have your partners handle the entire process. Then you cannot add your personalized brand to shipped items.
Also, if the items are broken or late delivered, you will receive bad reviews and lose your customer trust. Your customer service reputation will be negatively impacted.
Is dropshipping right for you?
Thanks to the development of eCommerce, dropshipping is becoming a sought-after business model for many young entrepreneurs. However, this doesn't mean that everyone can engage in dropshipping and profit from it.
There have been numerous cases of losses due to the mismatch between the nature of the business and the entrepreneurs' capabilities, yet some business owners persist in pursuing dropshipping.
To determine if dropshipping is suitable for you, you should answer the following questions:
Do you have the patience and ability to select and control the quality of products?
The core of dropshipping is that your store won't physically store the products. In fact, sometimes you may only see the products on your computer screen and not have the opportunity to see or touch them in person. Therefore, if you're not someone who is capable and patient in selecting quality products to sell to customers or managing the various stages from production to delivery, dropshipping might not be suitable for you.
Are you skilled in marketing or sales?
Because most of the typical business processes, such as product manufacturing or inventory storage and shipping, can be streamlined with dropshipping, marketing and sales skills will play a significant role in determining whether your eCommerce dropshipping store can succeed or not.
If you're not proficient in these two areas, you'll need to learn and experiment extensively to find ways to reach the maximum number of potential customers with your products.
Do you have a background in eCommerce platforms, domains, hosting, and website development?
Of course, if you don't possess knowledge in these areas, you can still hire skilled professionals to work on them for you (which is how many large eCommerce dropshipping stores operate).
However, since all the operations of your eCommerce store will be online, having a foundational understanding of technical aspects like platforms, domains, hosting, and website development can certainly save you time and money in bringing your dropshipping store to success.
Can you deal with numerous problems that need to be solved simultaneously?
With dropshipping, you have more flexibility in your work, but at the same time, you'll also face a multitude of problems from vendors, suppliers, or customers that can arise anytime, anywhere, requiring you to handle them promptly without negatively affecting your store.
Do you feel comfortable with constant research?
"Research" is one of the keywords you'll always come across in any guide on how to tackle all possible issues in dropshipping. You'll constantly need to research customers, products, suppliers, competitors, the market, and essentially everything. If you don't enjoy spending a significant amount of time on research, then dropshipping might not be the right fit for you.
What is your profit target?
Although still in a growth phase, eCommerce dropshipping is highly competitive. It's certain that you'll need a considerable amount of time to achieve your profit goals, especially if you're aiming for substantial profit milestones.
Starting with small steps, generating small profits on individual products, and gradually finding a unique niche in the market with increasingly distinctive products is the path to reaching the profit levels you desire.
Do you have any other source of income?
It might not be wise to sacrifice everything for dropshipping, especially if you're new to this field, even if you have years of business experience. Dropshipping is an enticing game, but it's not easy.
You'll be more comfortable if you already have another source of income when entering the world of eCommerce dropshipping because, as mentioned, it can be challenging to achieve high profits in the early stages of your involvement in this field.
6 Steps to start a dropshipping business
Step 1: Select a niche with profitable products
Choosing a niche instead of "saturated" areas in dropshipping is a piece of advice you'll often hear when you're just starting out in the market. However, not many people will tell you that choosing a niche is indeed crucial, but that niche must also come with products that can generate a profit!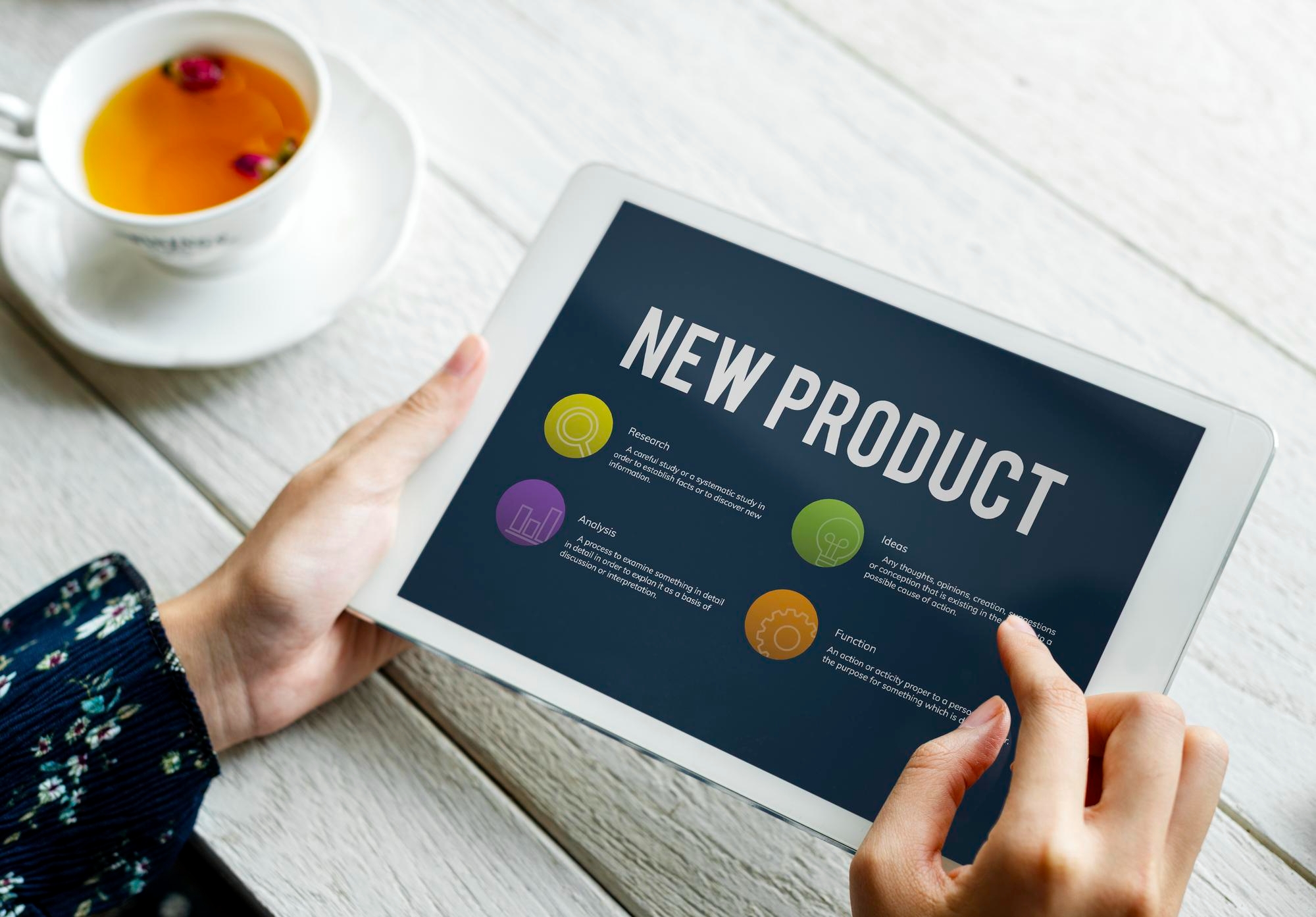 When we talk about a niche, we're referring to markets or fields with a limited number of customers. They have specific needs that you can target and address their pain points - that's correct. But if that niche has too few customers, your efforts to find and market products may not yield substantial profits.
Therefore, don't just focus on finding a niche; you also need to determine whether that niche has potential or not, typically come with these following characteristics:
Have an upward trend in Google Trends
Have a good search volume on Ubersuggest's Keyword Tool.
Have a certain order volume on popular marketplaces like Amazon, eBay, AliExpress.
Besides, here is some advice from experts to select profitable products for dropshipping.
You should choose consumable products which lead to repeat purchases.
You should select a niche with various related products to obtain the cross-sell opportunities.
The price range should be between $15 and $200. If items are less than $15, then you are not likely to make a profit margin. On the other hand, people tend not to purchase items over $200 online.
The products should include a personalization option.
Step 2: Perform competition research
Dropshipping has relatively intensive competition, to stay ahead from others, you should carry out proper market research and competitor analysis. Valuable insights gained from research enable you to develop effective strategies and tactics.
First, you have to identify your competitors. How many sellers are selling products similar to yours? Who are the top sellers? What are their marketing and promotional strategies?
From information gathered, you can find ways to differentiate and make your offerings better. Don't try to avoid products that have high competition. This is an indicator of high demand and sustainable business.
Step 3: Find suppliers
Dropshipping has become so popular that there are many fake suppliers these days. You must make sure to partner with real wholesalers.
A real supplier never charges a monthly fee for accessing their catalog of products.
Authentic suppliers never sell their merchandise to the end consumers at wholesale prices.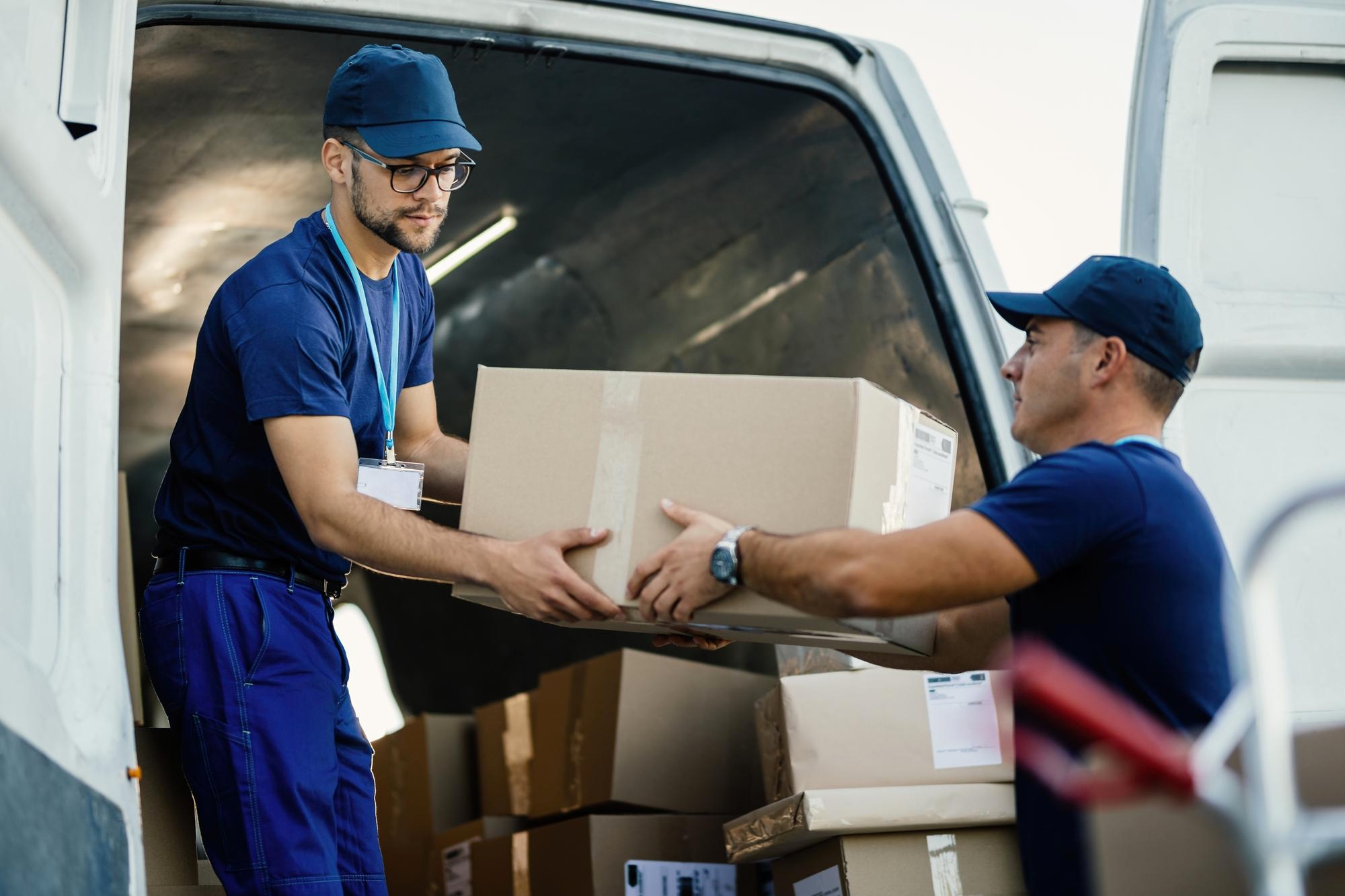 You can make use of the following strategies to start relationships with potential partners.
The easiest way is to contact the distributors directly and ask them whether they offer a dropshipping option. If you build a partnership with a big distributor, you can obtain instant access to a large catalog of items. You should carefully prepare before contacting them to show your seriousness.
You can also order from your competitors. When you receive the order, you can look at the return address. Then you can easily find the name of the supplier on Google.
Attending a tradeshow is another efficient way to find your desired suppliers.
You can also make use of drop shipping directories, which provide a database of suppliers categorized by niche.
Step 4: Build an online store
In this digital age, anyone can open an online store easily. You can take advantage of a large online marketplace like eBay or Amazon. You can also run your own store on a popular eCommerce CMS like Shopify, Magento, or WooCommerce, etc.
Many retailers start their dropshipping business on a well-established online marketplace because of the following reasons:
It's easy to set up an account and start selling
They already attract vast amounts of traffic (potential customers)
However, you should also look at some cons as:
You will be charged fees for every sale you make
You have limited control over branding, customer service, product photography
You're in direct competition with sellers on the same platform
Consumers have a vast amount of choice in one place
By contrast, create your own online store, you will:
Have complete control over branding, design, layout
Have no fees and higher profit margins
Have no direct competition from other sellers on the same platform
However, running your own website, you will probably:
Spend more money and effort on setting up and designing
Miss out on the guaranteed traffic (customers) from established platforms
Invest more time in SEO and marketing
Shopify is well-known as the most comprehensive shopping cart platform for dropshipping. Shopify includes a wide range of features, plugins, themes, etc. which enable you to customize and optimize your store freely.
You can click here to try Shopify for free.
Read more: 10 Steps to Start a Small Business Online .
Step 5: Promote products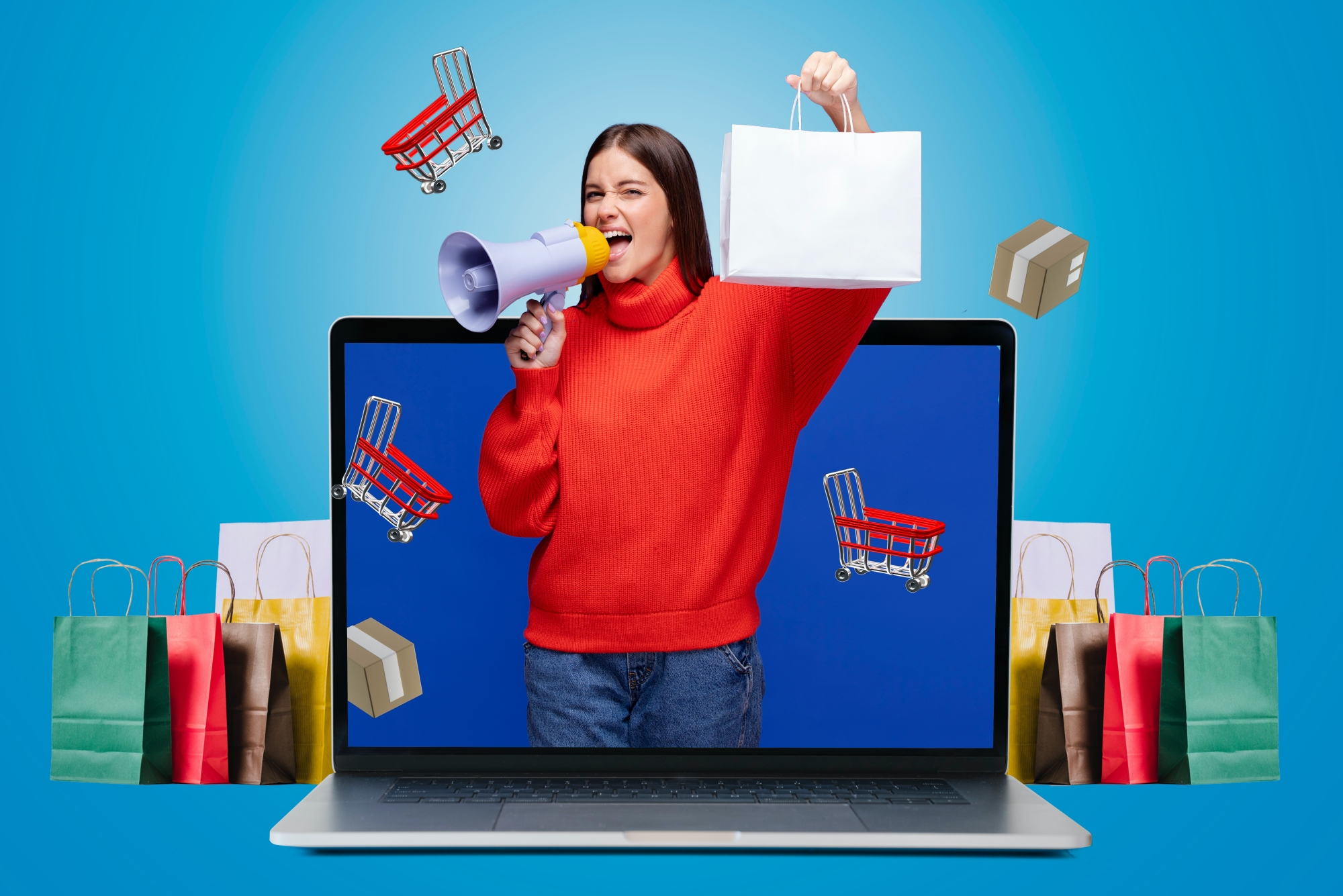 Your great products and website mean nothing if you do not have a strategic plan to acquire potential customers.
First and foremost, you should implement SEO tactics to increase the visibility of your online store.
Then you can promote your products on various channels such as:
Content marketing
Email marketing
Social media
Google ads
Facebook ads
Step 6: Analyze and optimize
All in all, the most critical task of a successful eCommerce store is to analyze and optimize to ensure sustainable growth.
You may realize that certain marketing activities are relatively successful; meanwhile, others are not. You can compare your offerings and pricing with your competitors and do something to create a competitive edge.
If Facebook and Google are your mail lead generation channel, you can use some tools like Google Analytics, Google Search Console or Facebook Pixel to track the data and metrics.
If you are using some tools for email marketing, then you should set up automatics reports to analyze the information regularly.
Some tips to build a dropshipping business in 2023
Advertising wherever you can
On Google, less than 6% of clicks are on the second and third search results pages, while 71.33% of organic clicks are on the first page, according to research from Advanced Web Ranking. When you invest in advertising on Google, you are reducing the time and 'distance' (on the search results page) between customers searching for the products you sell and gaining an advantage over competitors.
Of course, you don't necessarily have to choose Google if your budget is limited; you can switch to other platforms that are more cost-effective.
Store's design is also store's face
Customers have plenty of choices and will quickly pass by if your store is neither visually appealing nor user-friendly, with too many confusing and convoluted steps.
In fact, just waiting a few extra seconds at the checkout stage can cost you a customer. According to Finance Online, slow-loading sites result in a 75% cart abandonment rate.
Manage reviews about your products
When buying online, customers do not have the opportunity to experience the product firsthand. As for you, when operating under the dropshipping model, you can only control the quality of the products and the limited delivery process.
Both factors related to quality and processes can result in good or bad reviews. What you can do here is address bad reviews immediately when they appear so that they do not impact the impression of other customers about your product or service.
Boost shipping speed
In 2023, customers expect fast shipping. If your shipping speed is faster than your competitors, it means you have a significant advantage over them.
Therefore, in addition to carefully selecting suppliers, your shipping partners should also be reliable and have a good reputation for both delivery time and service, especially if you are selling in international markets.
Final words
Although the dropshipping market has become significantly more competitive in 2023, we cannot deny that the low barriers to entry in terms of investment and production operations still make it an attractive option for those looking to venture into online business.
With careful preparation from the outset, involving reliable suppliers and partners, offering quality products that align with customer interests, coupled with effective sales strategies, you can absolutely launch a successful eCommerce dropshipping store and increase your income or even scale it into a full-fledged company.
Website Support
& Maintenance Services
Make sure your store is not only in good shape but also thriving with a professional team yet at an affordable price.
Get Started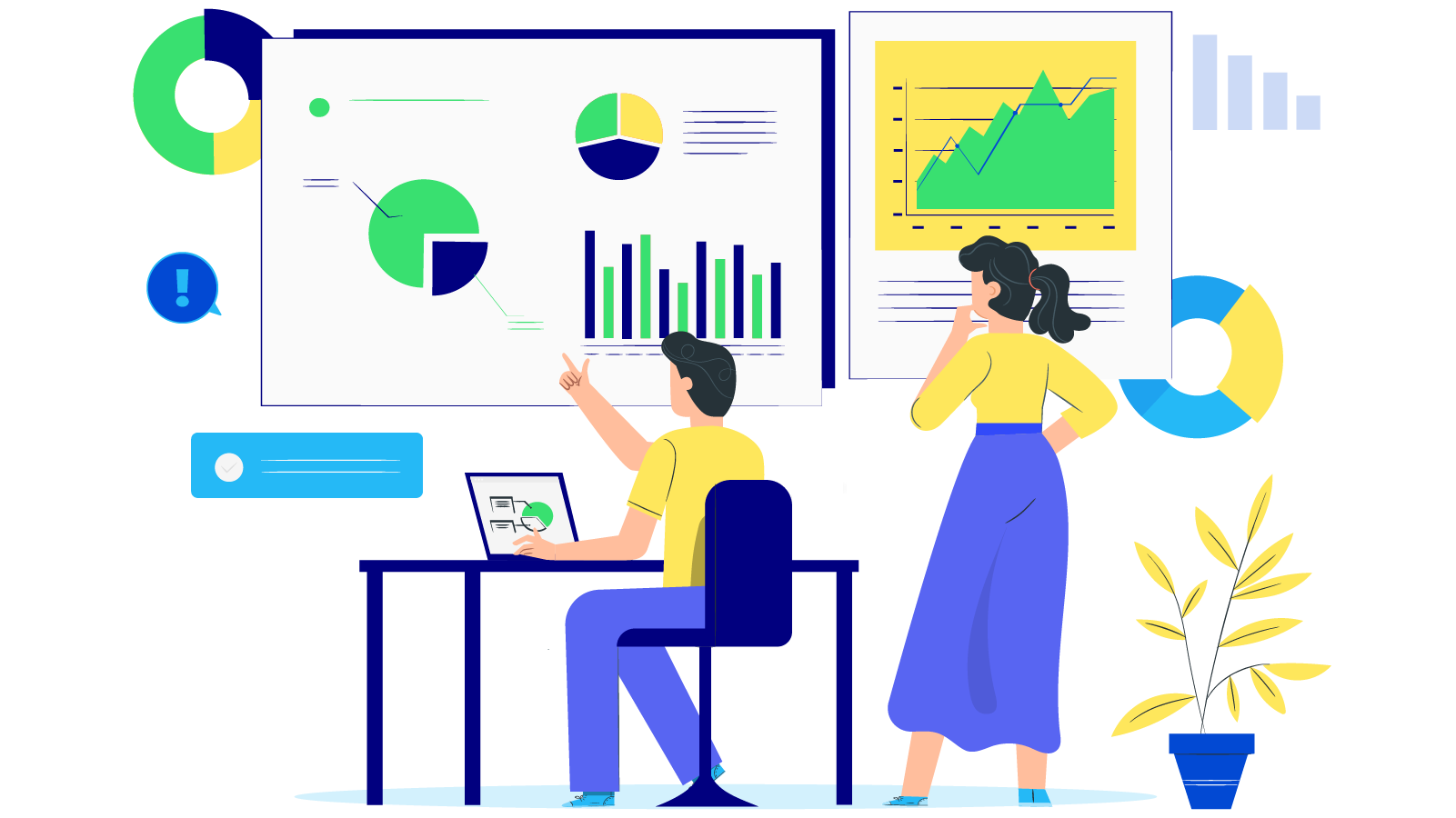 New Posts



People also searched for
what is a dropshipping business
what is dropshipping business
what is shopify dropshipping
what is dropshipping?
what is dropshipping on amazon
what is dropshipping on ebay

what is ebay dropshipping
what type of business is dropshipping
what is lla dropshipping
what is dropshipping salehoo
what is a dropshipping job
what is the difference between fba and dropshipping
what type of industry is dropshipping

what is a dropshipping business called
what exactly is dropshipping?
what is the tax on dropshipping
what is dropshipping store?
what is dropshipping suppliers
what is shopify dropshipping business
what is a dropshipping buisness

what is branded dropshipping
2.2.x, 2.3.x, 2.4.x
Subscribe
Stay in the know
Get special offers on the latest news from Mageplaza.
Earn $10 in reward now!