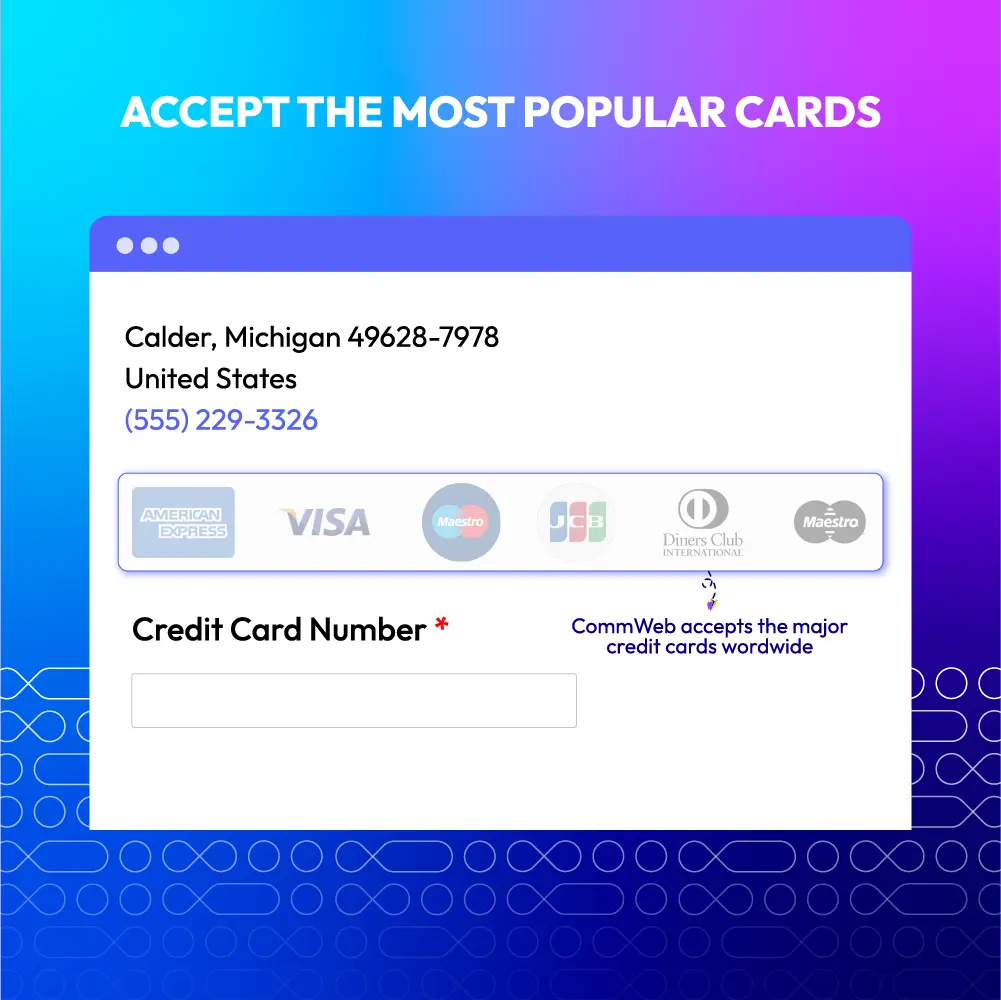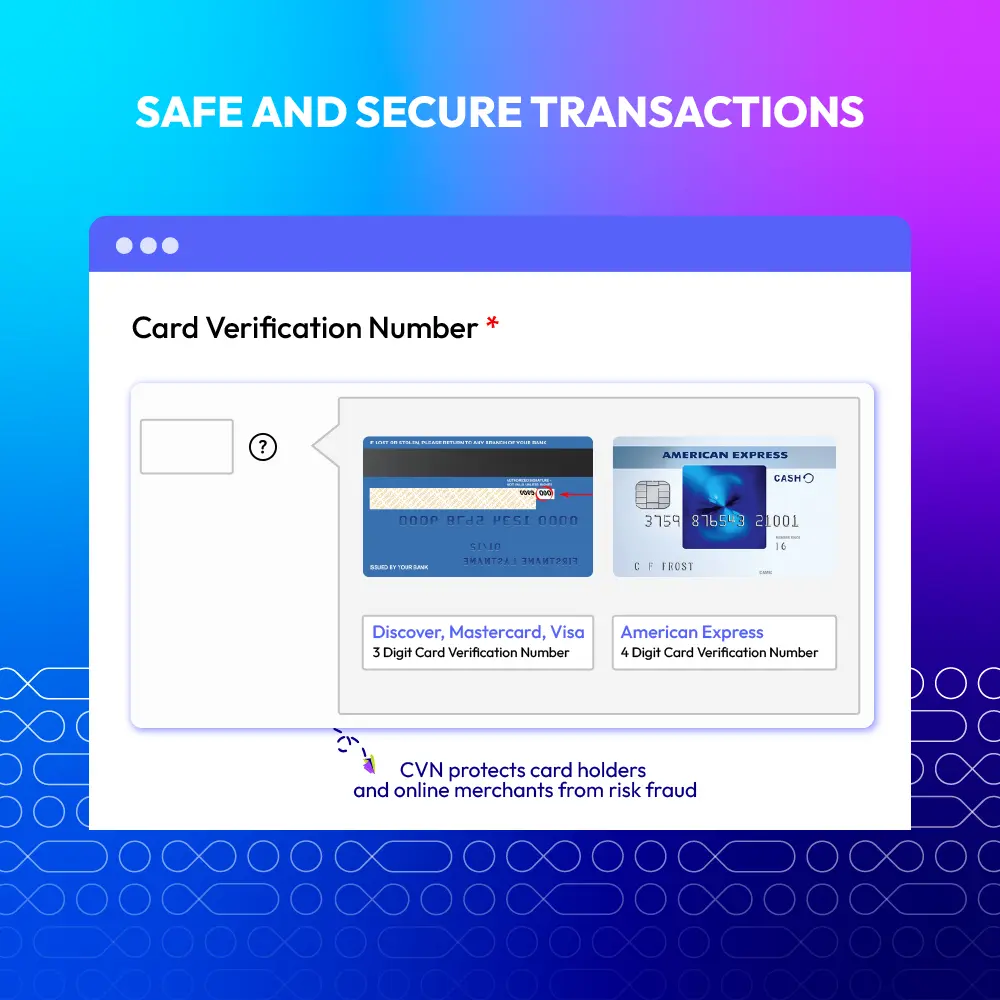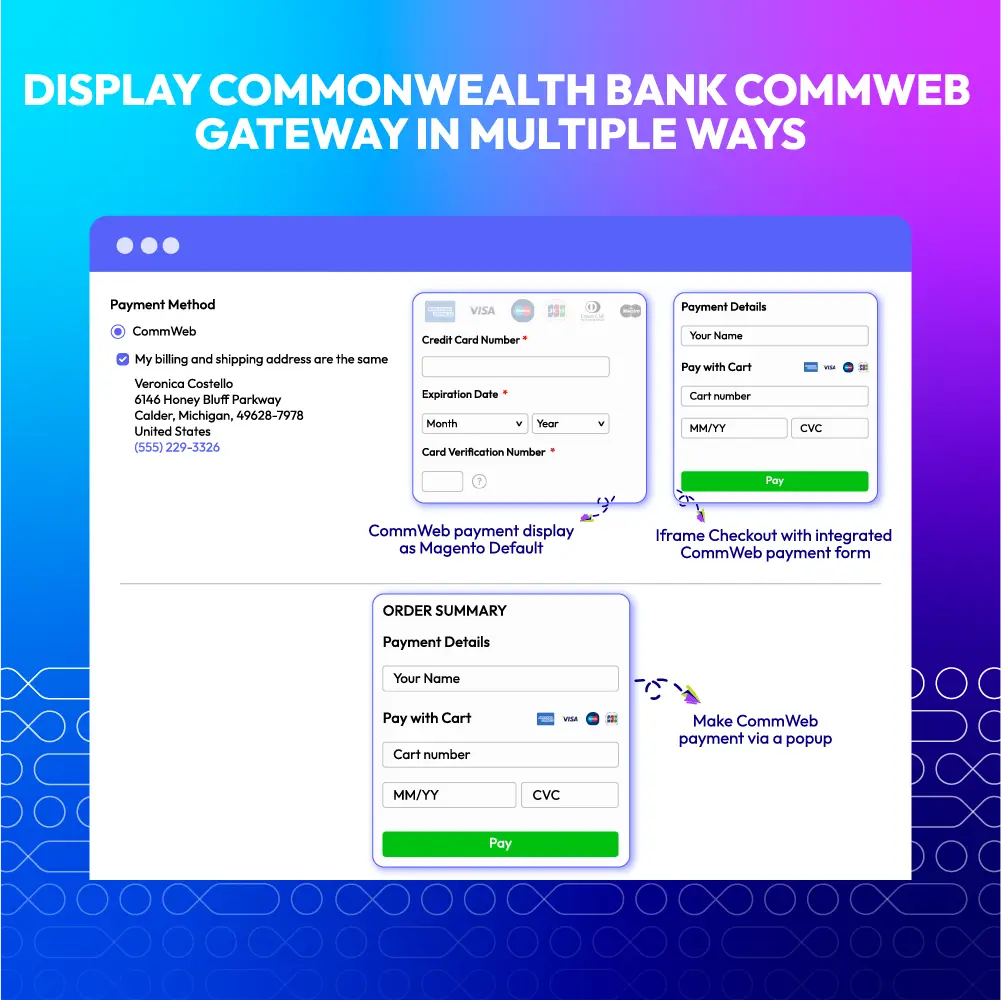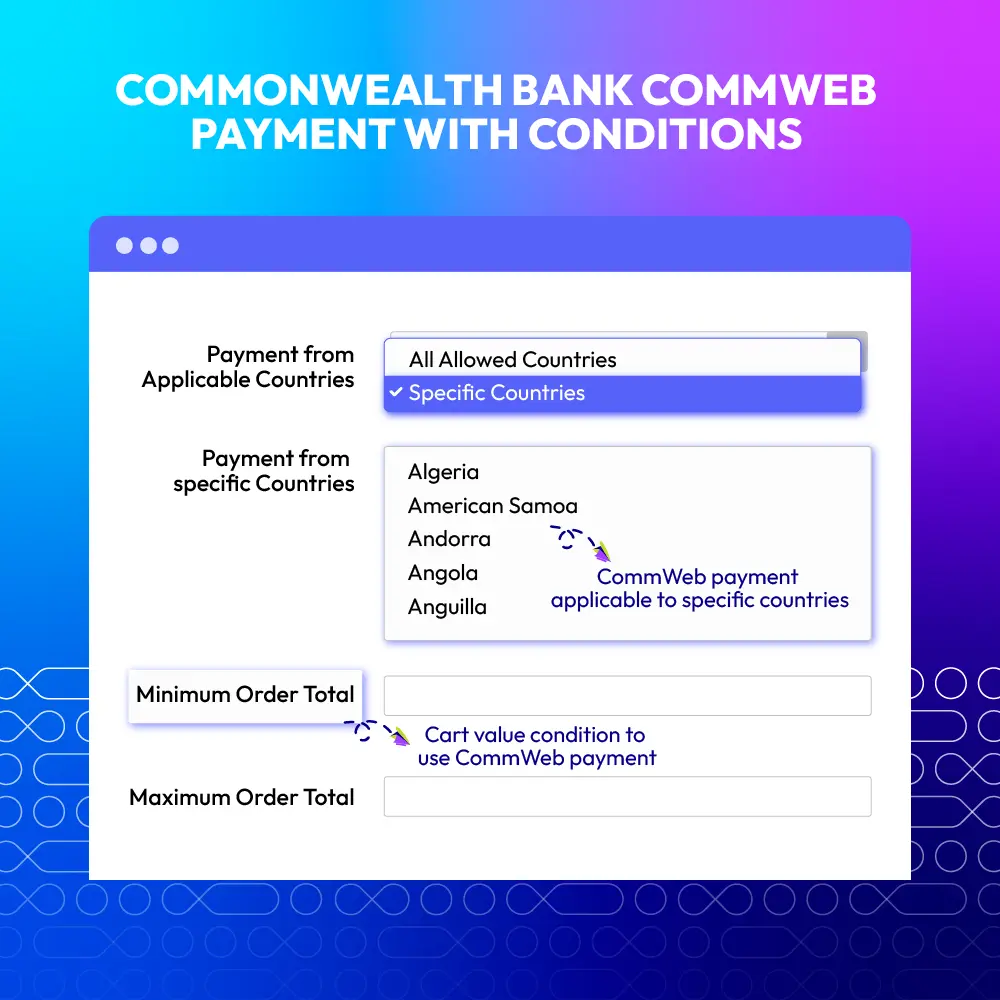 60-day Money Back
Frequent Update
365-day Support
Commonwealth Bank CommWeb for Magento 2
v4.0.1
Magento 2 Commonwealth Bank CommWeb extension integrates an additional gateway - Commonwealth Bank CommWeb provided by the Commonwealth Banks to Magento 2 online stores. Commonwealth Bank CommWeb facilitates the payment process of shoppers, which contributes to increase the conversion rate of e-commerce business.

CE/EE/B2B/Cloud/ Adobe Commerce 2.2.x, 2.3.x, 2.4.x
Chat now
Problems
Customers always have their preferred payment methods that they want to use, and if stores can offer those options, they will be more likely to make faster purchase decisions. With stores whose customers mainly come from Australia, using Commonwealth Bank CommWeb can be an effective strategy. The option of using their familiar and favorable payment gateway will motivate them to spend more.
Besides, the biggest problem that stops businesses from using a payment gateway is that they have to be masters in technology to configure it. That urges them to find an etension with easy configuration. And the Mageplaza CommonWeb extension can help them deal with all of these challenges.
Solutions
Diversify payment methods on the checkout page. Magento 2 Commonwealth Bank CommWeb extension provides online stores (especially in Australia) with an additional payment method to make the checkout process more convenient to customers.
Simplify integration procedure. Magento 2 CommWeb extension is loaded onto the store's host system and handles communication between store site and the Commonwealth Bank CommWeb server. Store admins do not need complicated connection mechanism. Every configuration step is very easy and time-saving.
Increase conversion rates. With Australian shoppers, Commonwealth Bank CommWeb is the favored payment gateway. Therefore, integrate this payment into the shopping site to facilitate payment step is one way to increase conversion rates.
Commonwealth Bank CommWeb supports the most major cards including Visa, Mastercard, American Express, Discover, Diners Club, JCB
Yes, at the admin backend, you can select certain countries to apply this payment.
Yes, at the admin backend, you can set the minimum and/ or maximum of the order total applicable to Commonwealth Bank CommWeb.
There are three ways store owners can select to display Commonwealth Bank CommWeb on the store site. Magento Default style is to display Commonwealth Bank CommWeb as the default checkout of Magento 2 theme. With Iframe Checkout, the payment form of Commonwealth Bank CommWeb replaces Magento default form. The most simple integration method is Popup checkout which payment is made via popup and full controlled by the hosted gateway.
Yes, Commonwealth Bank CommWeb module is proper compatible with One Step checkout and makes sure the good performance.
Thumbs up
It fits our needs and only takes a few minutes to install, thanks to your support team :) Thumbs up!
Albert
-
Verified Purchase
WONDERFUL
Nancy was extremely helpful and very patient. She kept me very informed with any updates that are needed to do for us. Thanks, Nancy and your team.
Cynthia
-
Verified Purchase
Best service
I have to admit Mageplaza service is the best service that I have experienced ever. Your team is very responsive and helpful. They are willing to answer all of my questions with pleasure. What a good team you have!
Great work
Mageplaza provides an awesome and professional service, I faced some issues when installing the module, but the support team was quick and really helpful. Keep up the good work Mageplaza!!!
Beverly J. Smith
-
Verified Purchase
Great
I'm already using One Step Checkout plugin, really impressed by the quality as well as the fast support of Mageplaza. So I purchased this and its amazing features have never let me down, the CommWeb gateway is displayed beautifully one the checkout page. Highly recommended!
Jack Anderson
-
Verified Purchase
Want to do extension customization?
Custom request
Let us know your requirements
v4.0.1 (Magento v2.4.x)

22 June 2022

Fixed minor bugs
v1.0.2 (Magento v2.3.x)

22 June 2022

Fixed minor bugs
v1.0.1 (Magento v2.3.x)

08 April 2021

Compatible with Magento 2.3.6
Fixed minor bugs
v4.0.0 (Magento v2.4.x)

05 April 2021

Supported Magento v2.4
Fixed test credentials bug
Fixed minor bugs
v1.0.0 (Magento v2.3.x)

12 August 2019

Initial release
Commonwealth Bank CommWeb's Full Features List
General Configuration
Enable/ Disable the extension
Set the title for the payment
Select payment action to collect payment
Set new order status after making payment via Commonwealth Bank CommWeb: Processing or Suspected Fraud (to accept or deny payment)
Select display type of Commonwealth Bank CommWeb on the Checkout page: Magento Default, Iframe Checkout, Popup Checkout
Select card types applicable to Commonwealth Bank CommWeb
Select countries applicable to Commonwealth Bank CommWeb payment
Set the minimum of order total requirement
Set the maximum of order total requirement
Enable debug mode to store diagnostic information in log files on the Magento web server
Specify the display position of Commonwealth Bank CommWeb payment on the Checkout page
Compatible with other payment modules: Sage Pay, Stripe Payment, Moneris, Nexi Xpay,
Credentials
Select the testing environment
Enter Publishable Key (collected from Commonwealth Bank CommWeb registration)
Enter Private Key collected from Commonwealth Bank CommWeb
Click Test Credential button to check connection with Commonwealth Bank CommWeb
View Order
Commonwealth Bank CommWeb transaction information at My Orders section of customer's account
View Commonwealth Bank CommWeb transaction information at Order Detail section at the admin backend.
Show order comments and transaction history of each order
Why choose Mageplaza Magento 2 CommWeb
Mageplaza provides consistent and customer-centric extensions for your Magento 2 store.
We don't sell products for one time. We provide lifetime solutions which help our customers thrive with their businesses.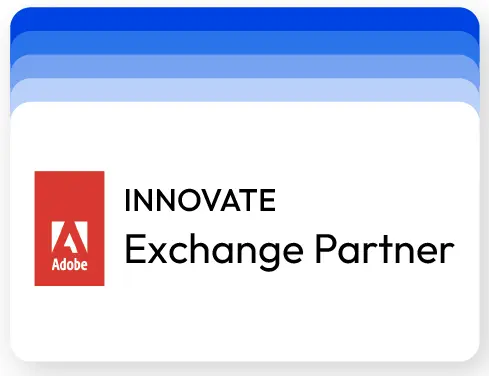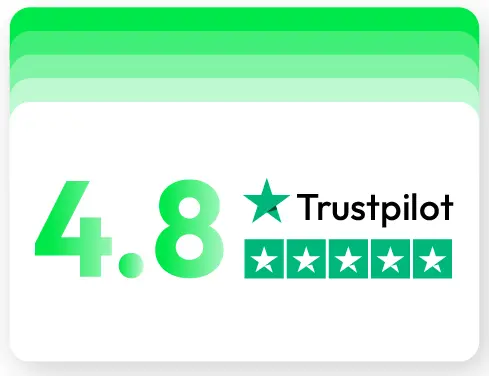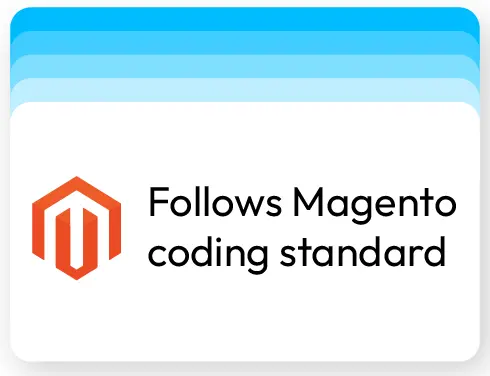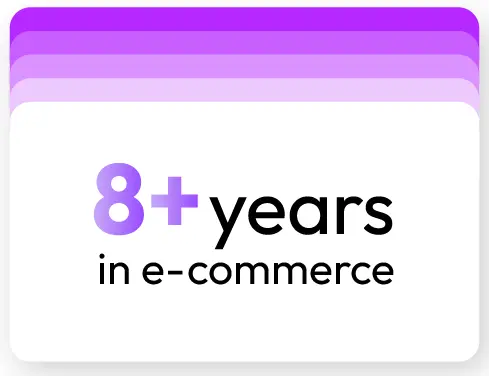 60-day Money Back
Extensive 60-day money-back period. You love it or get a full refund no questions asked.
Extensive Support Timeframe
Mageplaza provides support 16 hrs/day, 5.5 days/week to guarantee the seamless operation of our extensions on your store.
Install via Composer
Simple installation via composer helps you save time and eliminates technical issues during future updates.
Frequent Updates
Intensive update roadmaps ensure great performance, bug-free, highly compatible, and innovative extensions.