How to integrate ShopMania with Magento 2
Table of content
What is ShopMania
ShopMania is a price comparison system and also a shopping portal that provides free shopping resources for you, the consumer. It gives you a unique shopping experience and helps you make smart and informed purchase decisions.
The parameters which ShopMania offers are perfectly matched with that of the products data parameters of Magento 2. Employ those parameters with Magento 2's products to create a Product Feed because Magento 2 does not support creating feed at the moment, and we need to use Module to create one. ShopMania supports uploading files in .txt, .xml, .csv format, in this post, we will guild you how to create a CSV file by using Product Feed module.
Countries which could use ShopMania
Argentina
Australia
Belgium
Brasil
Swiss
Chile
Czech Republic
Germany
Eesti
Estonia
Spain
France
Croatia
Hungary
Ireland
India
Italy
Japan
Mexico
Netherlands
Poland
Portugal
Romania
Serbia
Russia
Switzerland
Slovakia
Turkey
England
America
South Africa
Fields including in ShopMania template
Required fields

Category
Manufacturer
Model
Merchant Code
Product name
Product description
Product URL
Image URL
Product price
Availability

Optional fields

Currency
Shopping cost
GTIN
How to Integrate ShopMania with Magento 2 step by step
Step 1: Register and use ShopMania
You can request to become a ShopMania partner in the desired area by accessing the ShopMania register link
You need to full fill all the related information: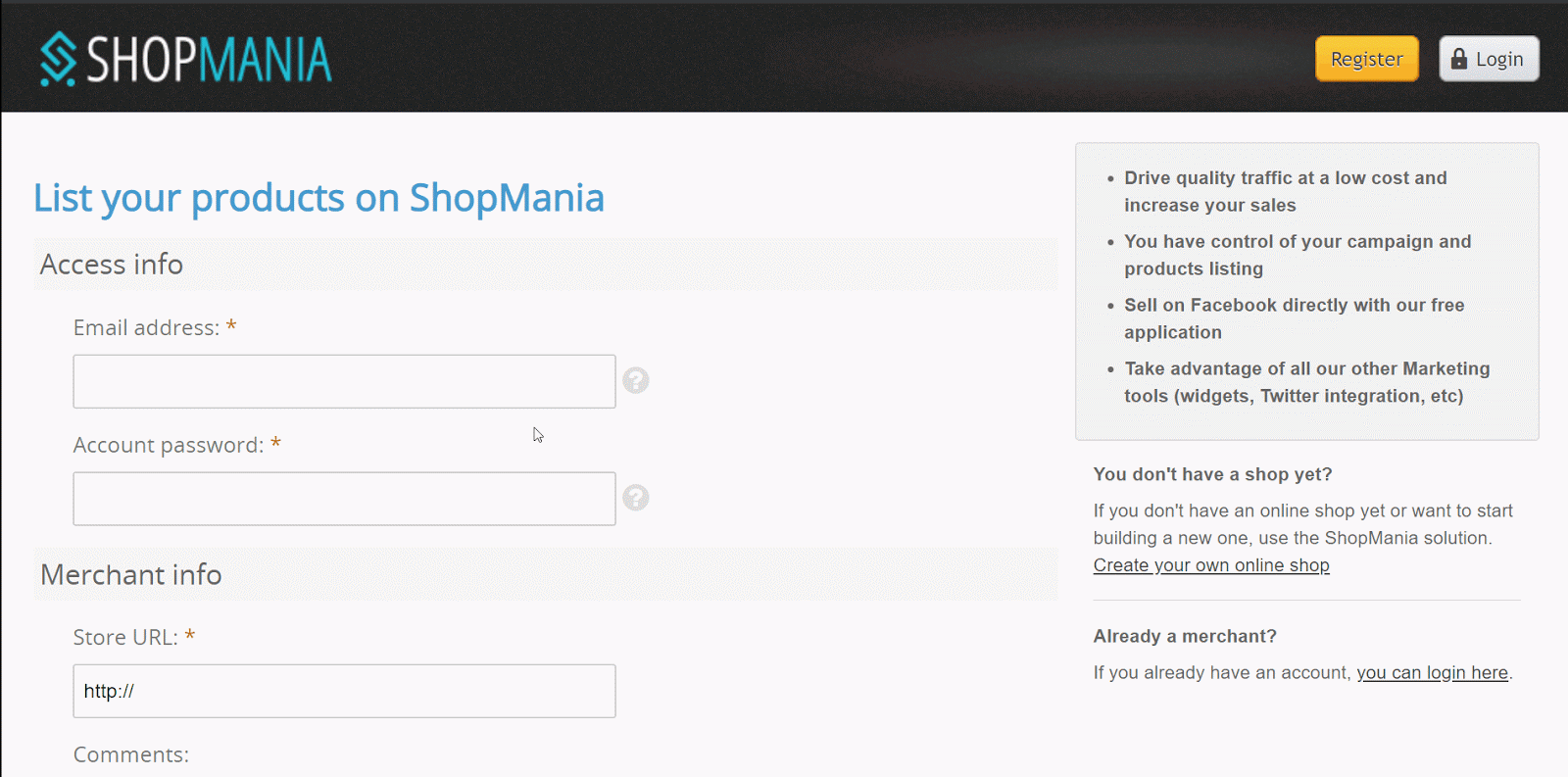 After register successfully, you need to wait for 5 days for this website to approve your account.

Step 2: The instruction on how to create a feed on ShopMania
Because Magento does not support you to create Product Feed, in this post, we will use the Product Feed module of Mageplaza to create a feed.
Steps to create a feed when using Product Feed extension: From the Admin Panel, go to Products > Catalog > Product Feed > Manage Feeds > Add New Feed
2.1. Fill in all the blanks in the General section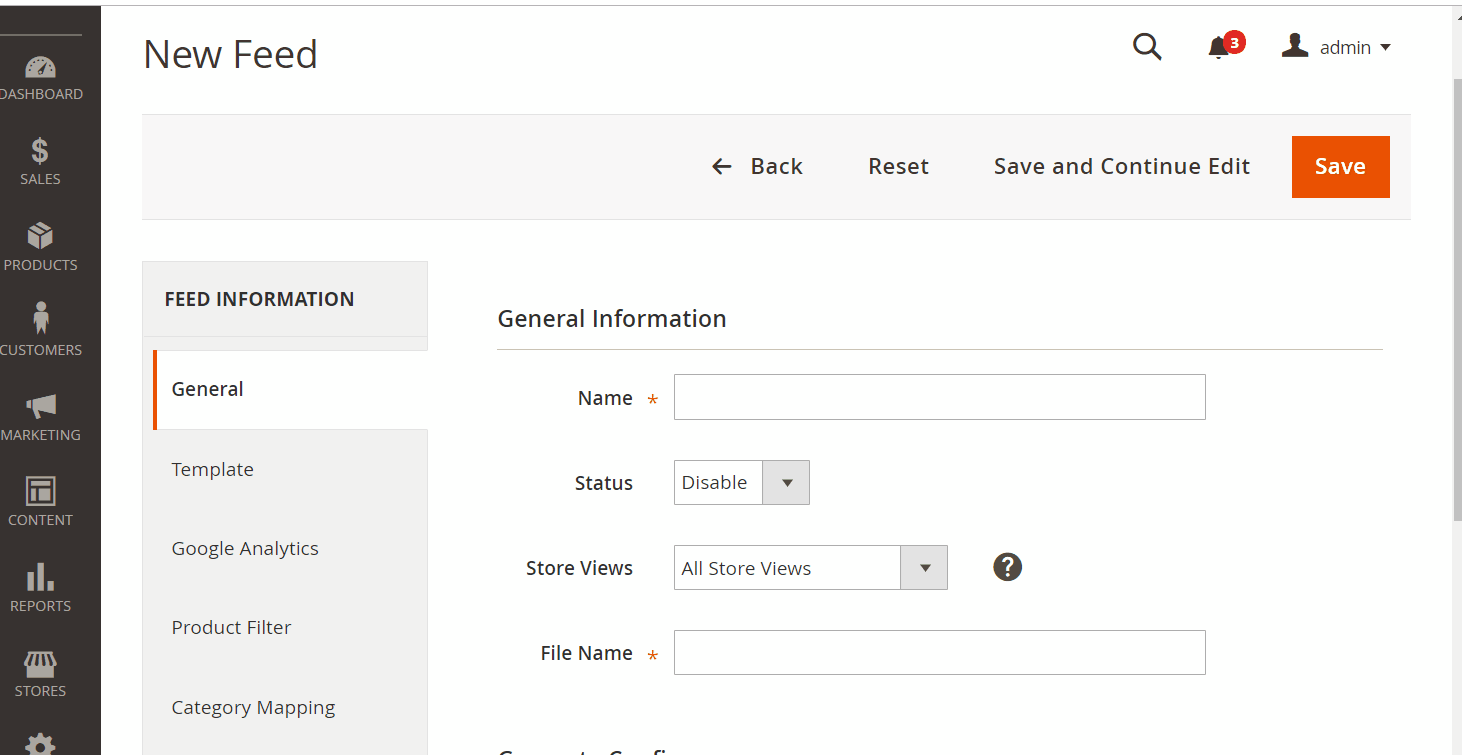 2.2. Select ShopMania CSV as your Template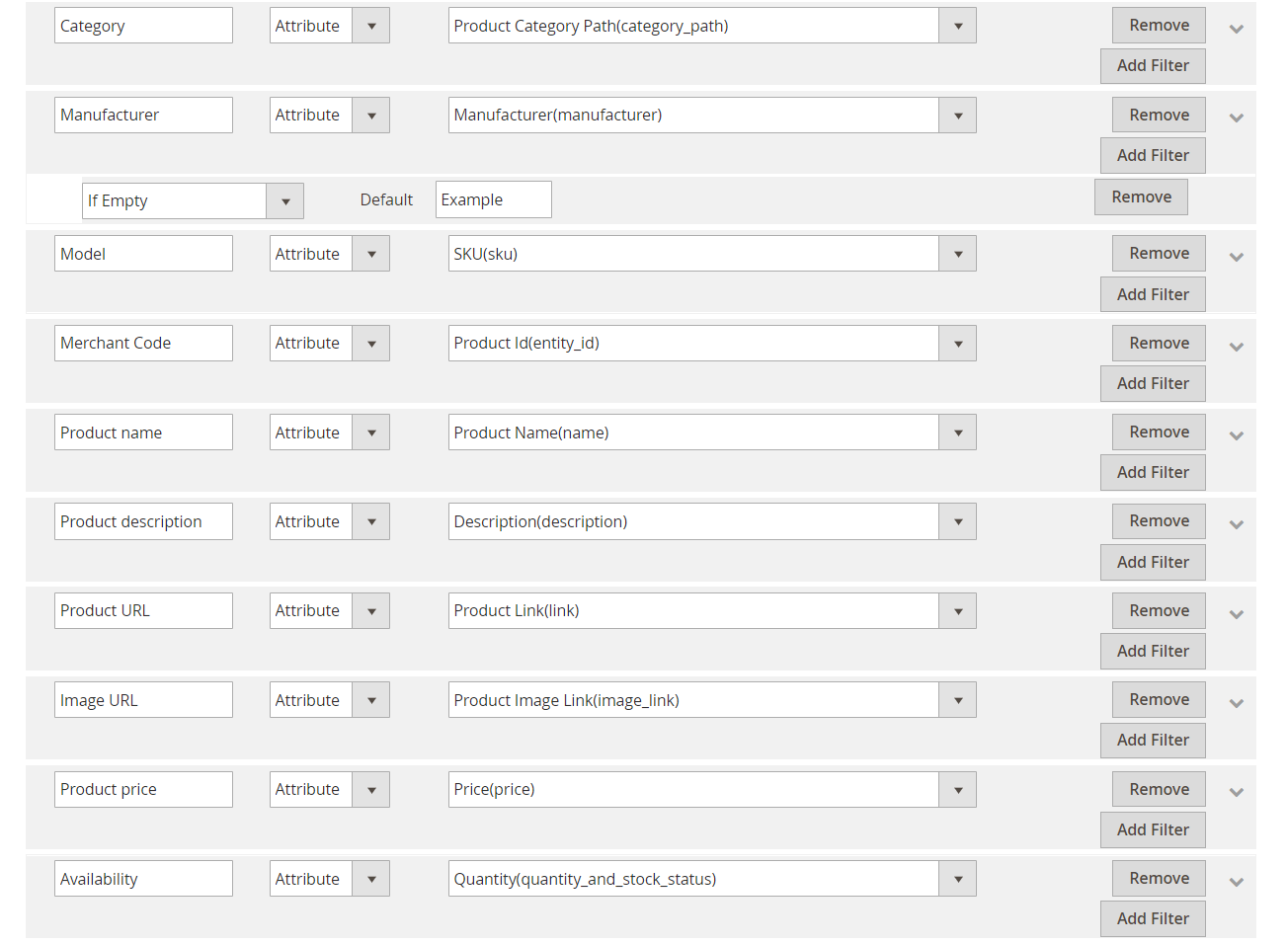 2.3. Fill in all the blanks in the Google Analytics section
2.4. Select the condition to export file

2.5. Set FTP as the delivery method of the exported file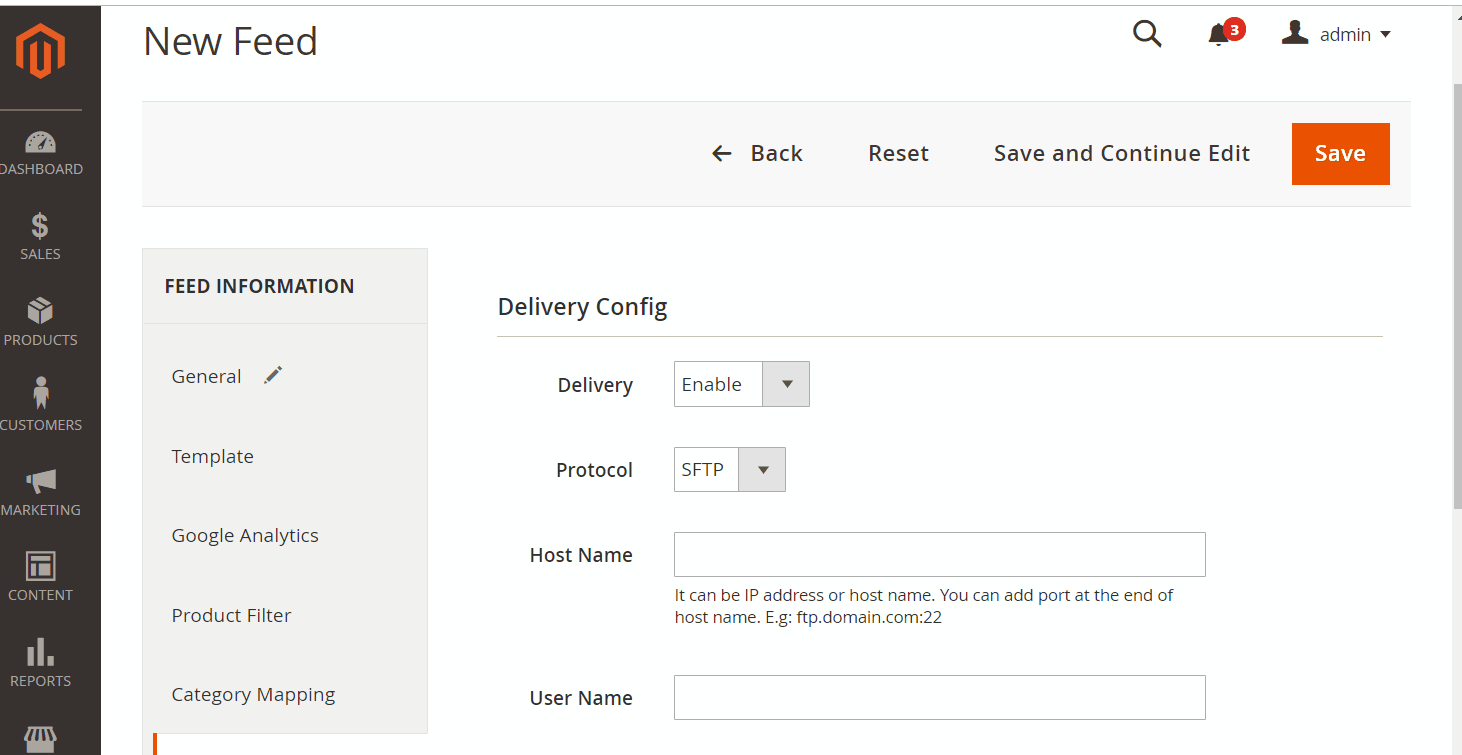 2.6. Save and then click at Generate to export file and upload it on a server. Then you can then download the exported file from the server or in Manage Feeds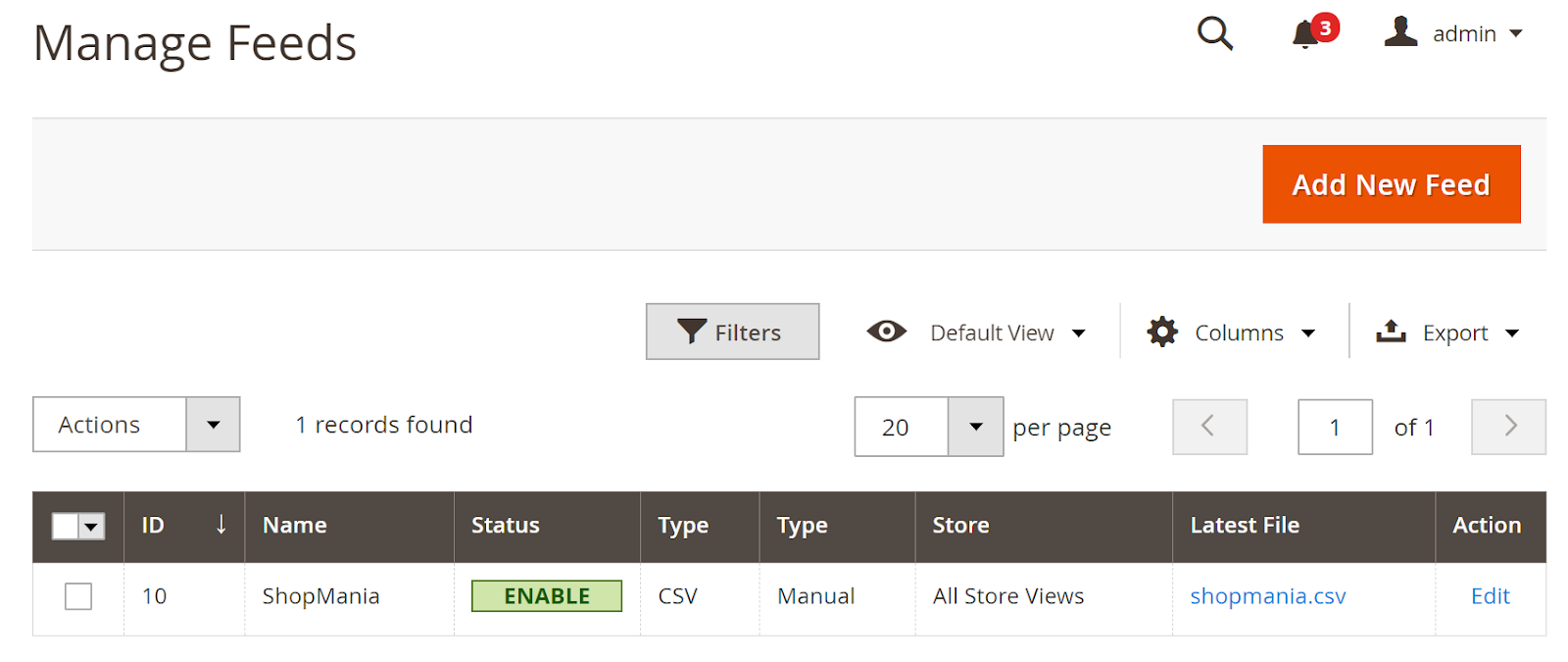 Below is the result after you have created a feed using Product Feed extension.

Conclusion
In this post, we have instructed you how to create a feed on ShopMania using Magaplaza's Product Feed module. You can go to our website to refer more functions of Product Feed extension.
Magento API Integration Service by Mageplaza
Connect your store with any 3rd-party software and boost customer experience quickly and efficiently.
Learn more
---
Back
Ask Mageplaza
---
Looking for more information?
magento-2-tutorial
how-integrate-shopmania