How to integrate Idealo with Magento 2
Table of Contents
What is Idealo?
Idealo is a website that offers users a wide variety of products ranging from electronics to entertainment, hence allow them to compare between different items to find the best ones. It attracts a unique audience of 7 million internet users each month. This is great opportunity for e-commerce business owners since it can acquire a lot of clients globally.
Since the product data fields in Idealo and Magento 2 are fully compatible, store' s admin can apply these fields to their product data, which generates Product Feed. Because Magento 2 now does not support feed generating, we need to use Product Feed extension. Besides, uploading your product feed to Idealo is done via the exported feed (in CSV, TXT or XML format) or via the Idealo API for product data. Here Mageplaza will guide you to upload the file in CSV format.
Countries using Idealo:
Germany
USA
France
India
Italy
Spain
Poland
Berlin
UK
Fields in Idealo template:
CSV or TXT files

Required fields

Product name
EAN/GTIN/barcode/UPC
MPN or HAN
Manufacturer/brand name
Price (incl. VAT)
Delivery time
Product URL
Image URL
Cash in advance / credit card
Energy efficiency rating*

Optional fields

Unit price
Article number in shop
Product group in shop
Product description
Product characteristics / further attributes
Colour
Size

XML files

Required fields

offer
command
sku
title
url context
delivery
price
image
category
brand
ean
description
attributes

Optional fields

updateTimestamp
shipping context
shippingComment
paymentCosts
kba
formerPrices
eanList
How to Integrate Idealo with Magento 2 step by step
Step 1: Register and use Idealo
Access to partner.idealo.com, log in by your Google/Gmail account to use Idealo. Click on the registration form to activate your store and start uploading the feed to Idealo.
Step 2: Create Product Feed in Idealo
Since Magento 2 does not support to generate product feed, in this article, we introduce the Product Feed Module by Mageplaza.
2.1 Create a product feed
To begin with, go to Products > Catalog > Product Feed > Manage Feeds > Add New Feed
2.1.1 Insert information needed in General information
With Generate Config, there are two feed update modes: Manual and Cron job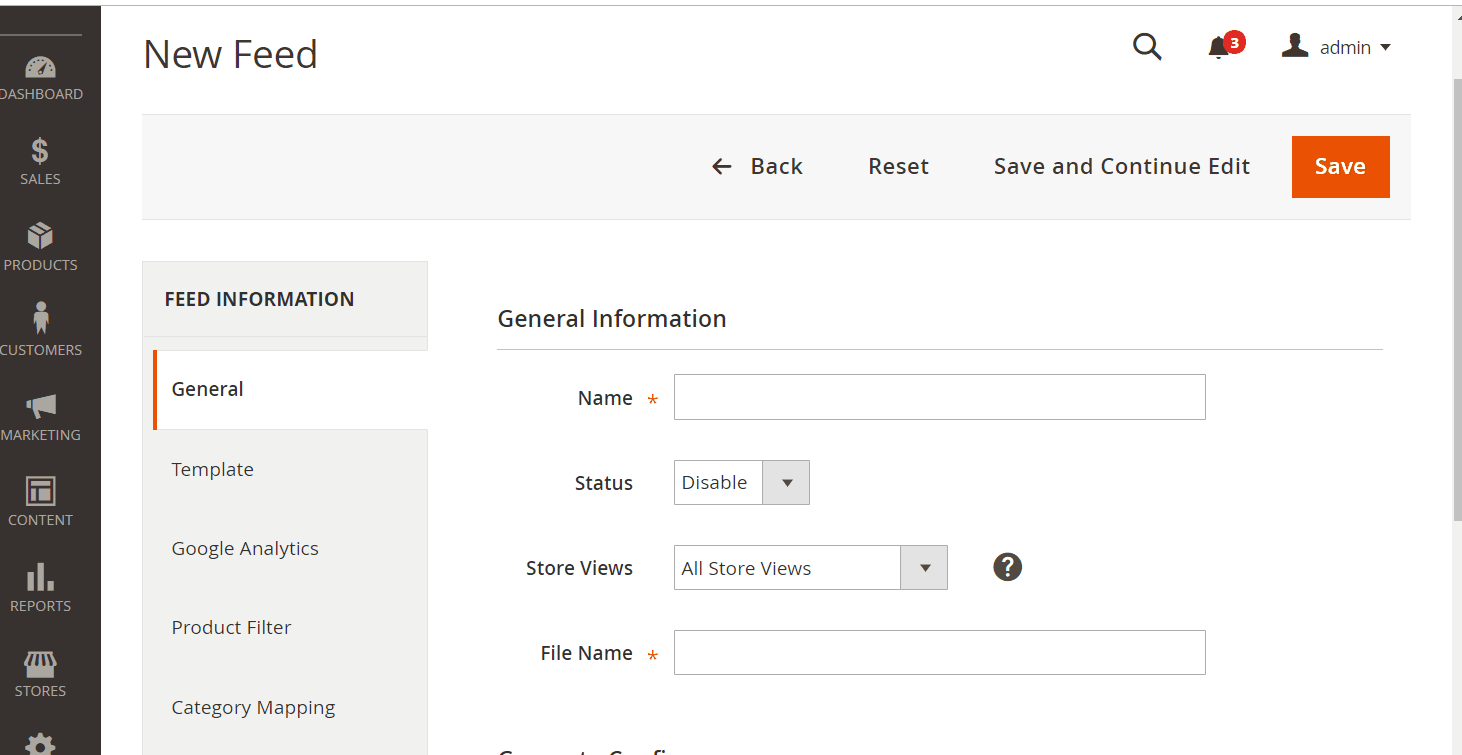 2.1.2 Choose template: Idealo CSV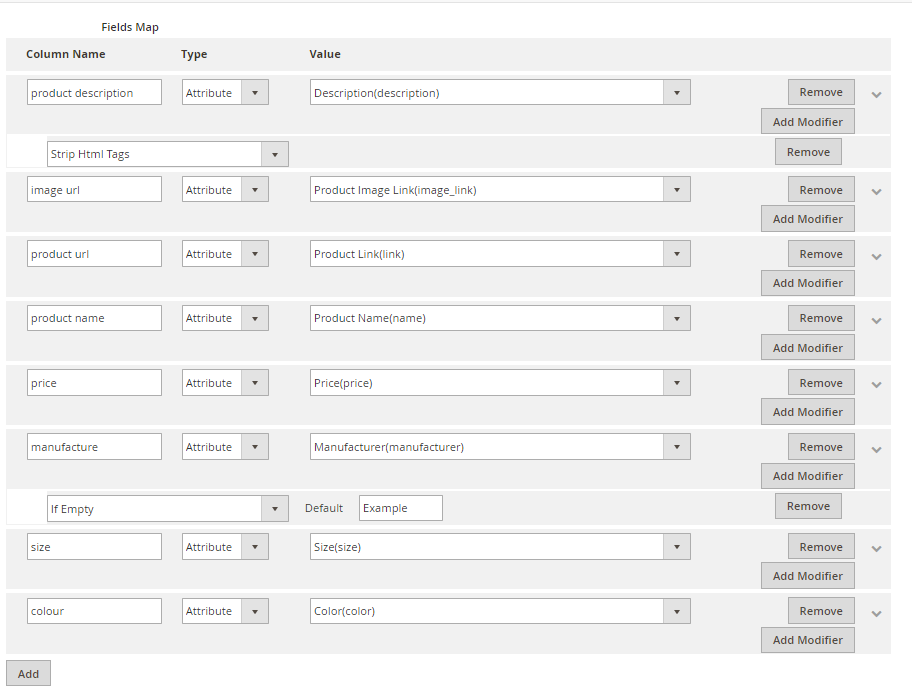 2.1.3 Insert information in Google Analytic part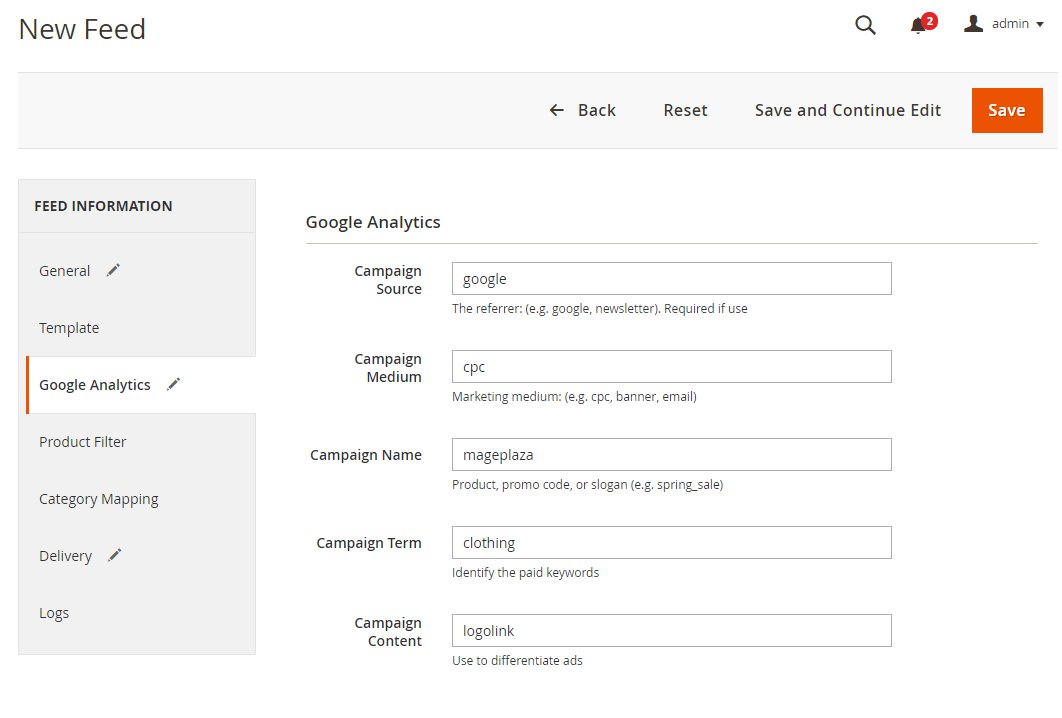 2.1.4 Select the conditions to export files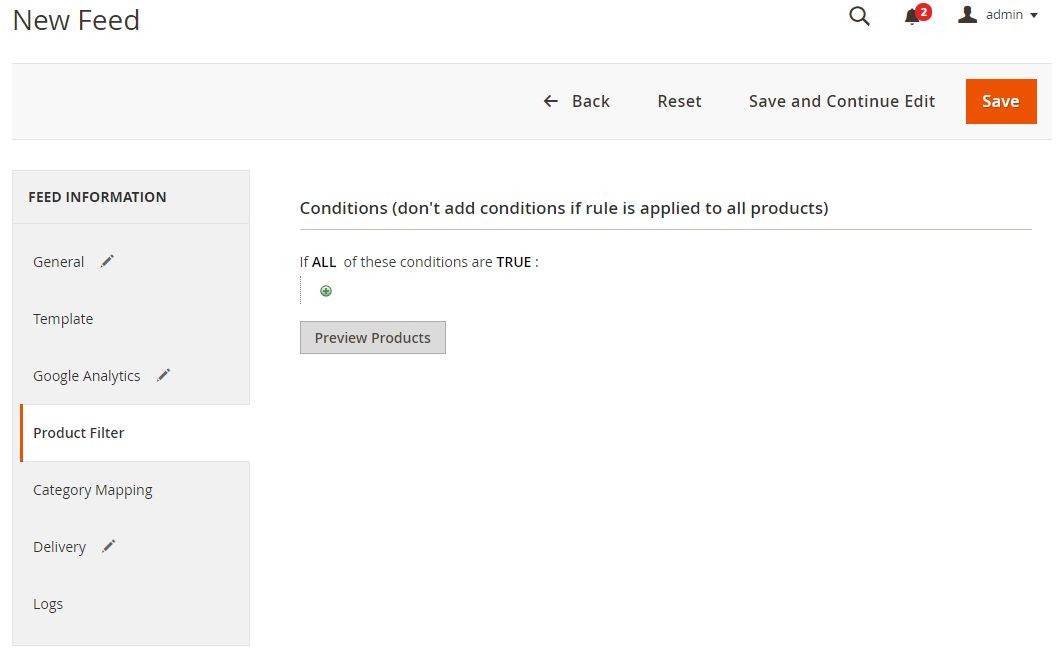 2.1.5 Choose the protocol to upload exported files (FPT)
Note: You can provide exported feeds, created through your ecommerce site, to an FTP server or web server (HTTP).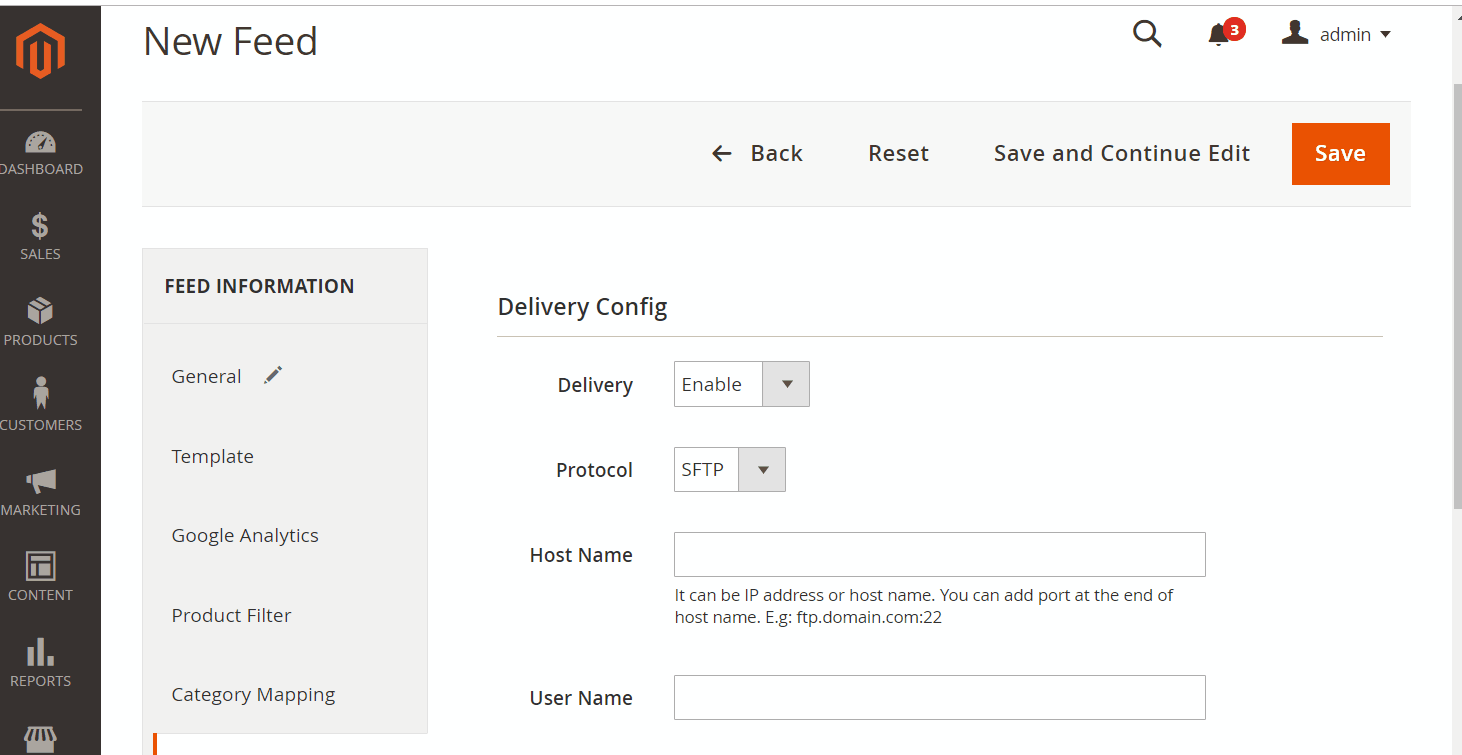 2.1.6 Finish export feed
Save the configuration
Click Generate to export and upload files to the server
Then download files from the server or Manage Feeds

The file results after using Product Feed extension is as below: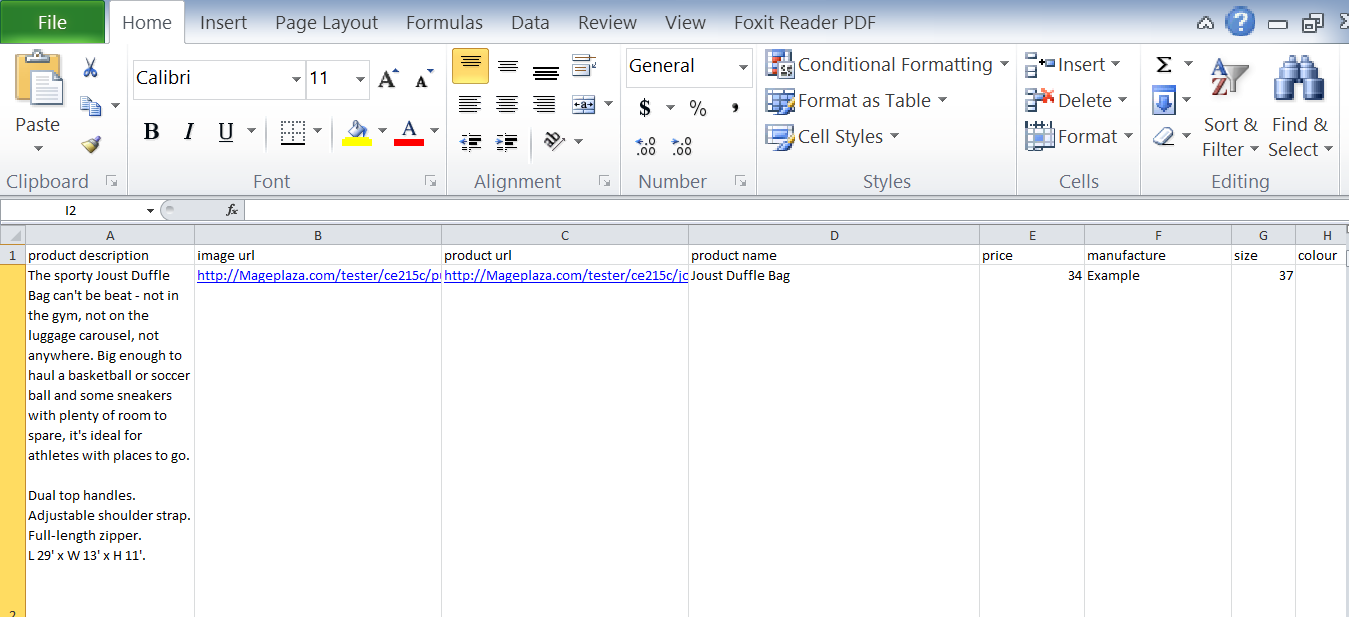 2.2 Upload Product feed files
2.2.1 Add a new primary feed
Fill in your store information including Your shop URL and Registration for, then click Next to move forward.
2.2.2 Insert your company information and contact person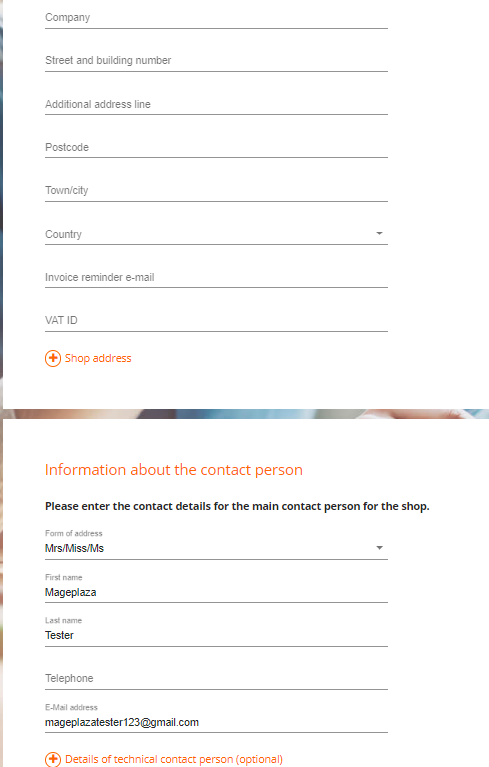 2.2.3 Upload feed
Go to upfile.vn to get your feed file link that you has created. Click and drag your file, start downloading and copying the feed link.
Select CSV > copy feed link > Fill in username and password information > Next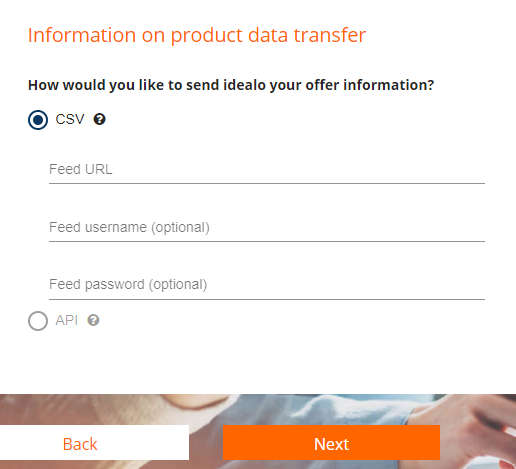 2.2.4 Summary of information you have created and agree to the terms of Idealo
Click Submit registration to submit your account information. It takes time to approve your registration.
Results
After upload the feed file, Idealo will proceed to approve your product.
Conclusion
This tutorial helps you to create data feed using Mageplaza Product Feed and how to upload a feed to Idealo. For more detailed features of this extension, please visit here.
Note: Idealo only sets up the FTP protocol. Uploading your product feeds to the idealo is done via the exported feed (in CSV, TXT or XML format) or via the Idealo API.
Magento API Integration Service by Mageplaza
Connect your store with any 3rd-party software and boost customer experience quickly and efficiently.
Learn more
---
Back
Ask Mageplaza
---
Looking for more information?
magento-2-tutorial
how-integrate-idealo