How is B2B Used in Healthcare?
The Most Popular Extension Builder for

Magento 2
With a big catalog of 224+ extensions for your online store
It's undeniable that the healthcare sector is increasingly expanding, which makes it especially attractive in terms of investment for both B2B and B2C.
While other sectors generally follow market trends, showing phases of expansion and contraction, healthcare always manages to position itself against the trend to guarantee stable growth and insignificant loss regardless of the phase.
For this reason, it's not surprising to know that the sector is valued at about $4.2 billion, and is growing at a rate double that of the rest of the world economy, which stands at 3.6% per year.
So, have you ever wondered how B2B is used in healthcare? And how to create effective B2B marketing strategies for this prospective sector?
If you have, this guide is written for you!
Let's dive right into it!
B2B Solution Infosheet for Magento 2
An all-in-one solution to increase conversion rate and boost sales for B2B business
Download PDF
Table of contents
What is B2B healthcare marketing?
First of all, B2B is a common abbreviation for the term "business-to-business", which describes transactions between businesses, such as a manufacturer and a wholesaler, or a wholesaler and a retailer.
Read more:
Healthcare marketing refers to the use of marketing strategies to attract consumers, guide them through their own healthcare journey, and keep them engaged with the health system. It involves leveraging a collective group of channels, both traditionally and digitally, to improve patient care and generate growth and revenue.
In short, instead of directly connecting with consumers, B2B healthcare marketing promotes your products or services to hospitals, allied best private health professionals, and practice managers that could benefit from them.
Read more:
Challenges of B2B marketing programs in healthcare
While the basic structure of all marketing programs has similar foundational pillars, such as buyer personas, content, SEO, buyer's journey, etc., marketers in the B2B healthcare space may face unique challenges.
Some of them include:
Challenge #1. Lengthy sales process
As a normal consumer, we tend to make purchase decisions in a prompt manner. We don't need to form a meeting and spend months deciding between Pepsi and Coke. But this is different for B2B healthcare businesses. Whether hospital beds, dialysis machines, stethoscopes, or even nurses' uniforms, every purchase is carefully researched and considered.
Many experts conclude that if you're lucky enough, you'll get a purchase order in 12 months. However, most of the time, it will take you up to 18 months or more in healthcare enterprise sales. Therefore, you need to find ways to keep them engaged in every step of their buying journey. This could be an infographic to raise brand awareness, newsletters for the consideration stage, and a white paper in the decision-making stage.
Challenge #2. Speed of the healthcare industry
It comes as no surprise that practically everyone calls the pace of change in the healthcare industry "slow." The main reason for it is that people's health, and even life, is at risk. Itamar Kandel, President of TigerConnect at TigerText, a company specializing in clinical communications, believed that "Healthcare is conservative for a reason: lives literally depend on it. Every new piece of technology needs to be bulletproof."
Marketing in the healthcare industry is no different. Some studies have explored that healthcare marketing lags about 2 years behind in the use and implementation of content marketing. You can consider these statistics:
28% of general marketers use print newsletters versus 42% of healthcare marketers.
72% of all marketers choose blogs versus 58% of healthcare marketers.
74% of general marketers create LinkedIn accounts to deliver content versus 56% of healthcare marketers.
It can be seen clearly that paper newsletters are commonly used in the healthcare industry with 43%, while this figure is only 28% in general marketing. However, general marketers choose blogs and LinkedIn as their favorite channels to distribute content, which is much higher than their healthcare counterparts.
"This makes sense - healthcare is a highly regulated industry, and fear is rampant.", said Joe Pulizzi, founder of the Content Marketing Institute.
Challenge #3. HIPAA and other regulations
Until the 1970s, it was mostly illegal to market for hospitals and practices, and it still took a number of years for the boards to decide whether it was ethical.
The HIPAA (Health Insurance Portability and Accountability Act) was passed in 1996 with a privacy rule that put patient-information safeguards in place and applied to any organization that handles healthcare or medical data. Businesses that specialize in B2B healthcare software are well-versed in HIPAA compliance requirements, and mandate that staff in every department go through extensive training. Medical software development plays a crucial role in the B2B healthcare industry and telemedicine app development services, providing hospitals and clinics with innovative EHR software development solutions for managing patient data, electronic health records, medical imaging, and more. Health insurance cover addiction treatment plans are essential in providing individuals with the necessary support and resources to overcome challenges, ensuring a path to recovery and a healthier, brighter future
Typically, companies can use Google AdWords remarketing tools to display ads to people who used to visit their website, or express interest in their products. However, healthcare is much different. Healthcare marketers can still use pay-per-click advertising to get their web page or landing page at the top of the Google search results. However, they can not retarget them due to HIPAA concerns.
So, consider hosting a comprehensive HIPAA regulations training program to keep every member of your marketing team in the know. Besides, update this program throughout the year, and retrain to maintain compliance at the top of mind.
Given the fact of typical long sales cycles, the slow pace of change in the healthcare industry, and massive regulation, marketers must cultivate patience at every turn. healthtech software development plays a vital role in the healthcare industry, as it enables B2B (business-to-business) interactions that enhance patient care, streamline operations, and drive innovation in the delivery of BPO healthcare services.
3 examples of successful B2B healthcare marketing campaigns
BFW Inc.
The best results sometimes come from strategies that concentrate on foundational pillars than on trendy tactics. And that is the case of BFW Inc., an American manufacturer of medical headlamps and surgical headlights.
Through highly targeted content, wildly successful backlink outreach campaigns, and aggressive onsite search engine optimization, BFW now dominates every single keyword in their niche. They've beaten out much bigger and more well-funded competitors, and rank #1 for over 50 variations of "surgical headlights."
This result is especially impressive because most B2B health marketers find it hard to deal with content marketing and SEO strategies, with only about 30% getting an ROI (Return on Investment) they're satisfied with.
BFW's campaign should be a potent reminder for B2B marketers to keep an eye on the fundamentals before draining their budget on trendy ideas. This kind of marketing campaign requires vast amounts of strategic thinking, discipline, and patience.
Read more:
HIMSS' Podcast Network
A lot of healthcare brands, including both b2B and B2C, are beginning to penetrate in podcasts as part of their content marketing strategy. As a matter of fact, almost one-fifth of B2B marketers have adopted podcasts as an indispensable tactic, according to the Content Marketing Institute.
HIMSS (Healthcare Information and Management Systems Society, Inc.) is a thought leader and global advisor whose mission is to support the transformation of the health ecosystem through IT. They have launched 13 different podcasts that range from talks with experts in various healthcare topics to discussions of significant industry trends. They're getting more leads, and of much higher quality than they have ever had.
A recent study has shown that up to 68% of listeners to podcasts are more likely to have a postgraduate degree. They're 51% more likely to be working in management fields, and 60% in professional areas. That's why this type of marketing is quite appealing to B2B companies.
Medical Realities
The Medical Realities Platform uses virtual reality (VR) to teach complex healthcare topics to healthcare professionals. To launch his company, co-founder and Chief Medical Officer Shafi Ahmed performed a live 360-degree operation on a cancer patient.
This was one of the first real examples of VR videos, which is undoubtedly an innovative way for surgeons and medical workers. And, the results speak for themselves! The video was watched by nearly 200,000 viewers.
6 effective B2B marketing strategies for healthcare sector
If you decide to build an effective marketing strategy aimed at the healthcare sector, below are some rules that you should follow. While they can not guarantee 100% success, you'll be more prepared to face sector challenges.
1. Stimulate website development
Do you know that 62% of consumers say that they will stop considering a business if they cannot find anything about it online?
By creating an impressive web presence, your healthcare business can stay ahead of the competition. Whether for clinical research firms, life science organizations, or software companies, a healthcare website must reflect your company's advanced capabilities through development and design.
So, before building your new business website, be sure to think carefully about how you include these must-haves:
Domain name and web hosting
Responsive design
GDPR compliance
About us and contact information
Read more: 10 Important Elements of a Website You Must Keep an Eye on
In addition, investing in a new website also requires an appropriate Content Management System (CMS). The system assists businesses to place and manage their content easily. The digital content may include documents, images, videos, marketing materials, and so on.
You can read this blog to learn more about the 6 best CMS for businesses.
2. Promote educational content
Many studies reveal that companies operating in B2B that aim at creating specific strategic content can generate more leads than those who don't. It is reasonable because professionals tend to pay attention to what brings them new skills and knowledge.
As a result, you'll want to have a balance of both educational and self-promotional content. The more relevant you are, the easier it will be to create a relationship of trust with health professionals and other sector operators.
In this sense, we suggest that you should be up-to-date with the latest news, both in terms of medical management and technologies, so as to be the first to address a given issue or dig deep into a specific topic.
Related topic: An Ultimate Guide for B2B Content Marketing
3. Use the right channel
If the content is essential, so is the "container." Choosing the right communication channel is vital to make sure that you reach your target audience.
Although there are a number of social media platforms available for you to choose from, not all of them are appropriate for B2B companies. For example, LinkedIn can be a right choice in b2B healthcare marketing. This social channel can not guarantee the same support in terms of visual performance as Facebook or Instagram, but it can connect professionals that are willing to network with each other, and create relevant groups.
If managed properly, LinkedIn can provide companies with a great opportunity to improve their reputation, expand their social network, and increase their ability to generate more leads.
Learn more: How to Use LinkedIn for B2B Marketing
4. Include B2B influencer marketing
In reality, influencer marketing is nothing unusual in healthcare. Remember all the "9 out of 10 dentists recommend" ads on television? That is the earliest form of healthcare influencer marketing. So, it makes sense to take advantage of this strategy in the B2B healthcare sector.
The question is, how exactly should you do? First, choose influencers (physicians, professional medical workers, patient advocates, etc.) who have large social media followings and an engaged audience. If you notice an influencer with a lot of followers but no comments, he or she is probably relying on bots and paid likes to promote their social media profiles.
Next, look at the common channels the influencer is using. Marketers often want to cooperate with influencers who are active on social media platforms, such as LinkedIn, Twitter, and Facebook. However, it's also a good idea to consider and utilize other channels like print media and television. These traditional channels still attract a lot of audiences, so it would be remiss to ignore them.
Don't forget that influencer marketing campaigns yield 11x higher ROI than other forms of promoted content, so you will want to adopt an influencer strategy sooner rather than later.
5. Host events and tradeshows
Not surprisingly, event marketing is the second-highest source of leads for healthcare marketers, right after referrals. This ultimately makes sense because referrals and events both indicate a personal connection.
B2B events and tradeshows offer an exclusive and unique setting, which brings together many decision-makers at the same location. Besides, the possibility of developing relationships in such a short period is quite hard to achieve through other marketing channels.
So, while events and tradeshows do require a significant investment - from the ticket, exhibit space, booth, sponsorship opportunities, pre-show, in-show, and post-show marketing - B2B marketers know the effort is worth it.
Read more: B2B Event Marketing: Everything You Need to Know
6. Measure everything
The next rule to bear in mind is to measure everything, at every stage of your B2B healthcare strategy.
You can use powerful analytics tools to measure your healthcare marketing strategies. With data in hand, there will be an opportunity to make necessary adjustments to produce more leads and increase rates of return on marketing costs.
Read more: Top 10 Analytical Tools for Business Analysis
7. Maximizing profits from existing customers
The easiest sale to make is from your existing customers. So why not use B2B solutions to increase income from them?
Use it to:
Allow patients to reschedule easily.
Use recall scripts to encourage scheduling of future appointments.
Provide self-pay options that remind them to pay overdue balances.
The bottom line
Healthcare marketing can be challenging when compared to other sectors; however, if done well, it will bring back more benefits than you can expect. So, in this article, we've shown you how B2B is used in the healthcare industry, including 3 challenges, 3 successful examples, and 6 practical strategies for your B2B healthcare marketing.
If you still wonder where to start, or need help tailoring tactics to your audience, share with us. We love learning about different companies and brainstorming the best ways to reach a broad audience.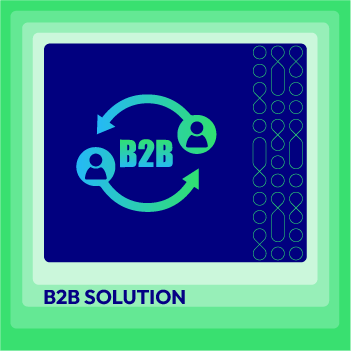 Discover Magento 2 B2B today and bring your wholesale business to the next level
Check it out!
Haley is a content creator at Mageplaza. When not working, she spends time on travel adventures, books, and food tasting. As growing up, she wants to read, learn, and experience more things to adapt herself to this ever-changing world.
Website Support
& Maintenance Services
Make sure your store is not only in good shape but also thriving with a professional team yet at an affordable price.
Get Started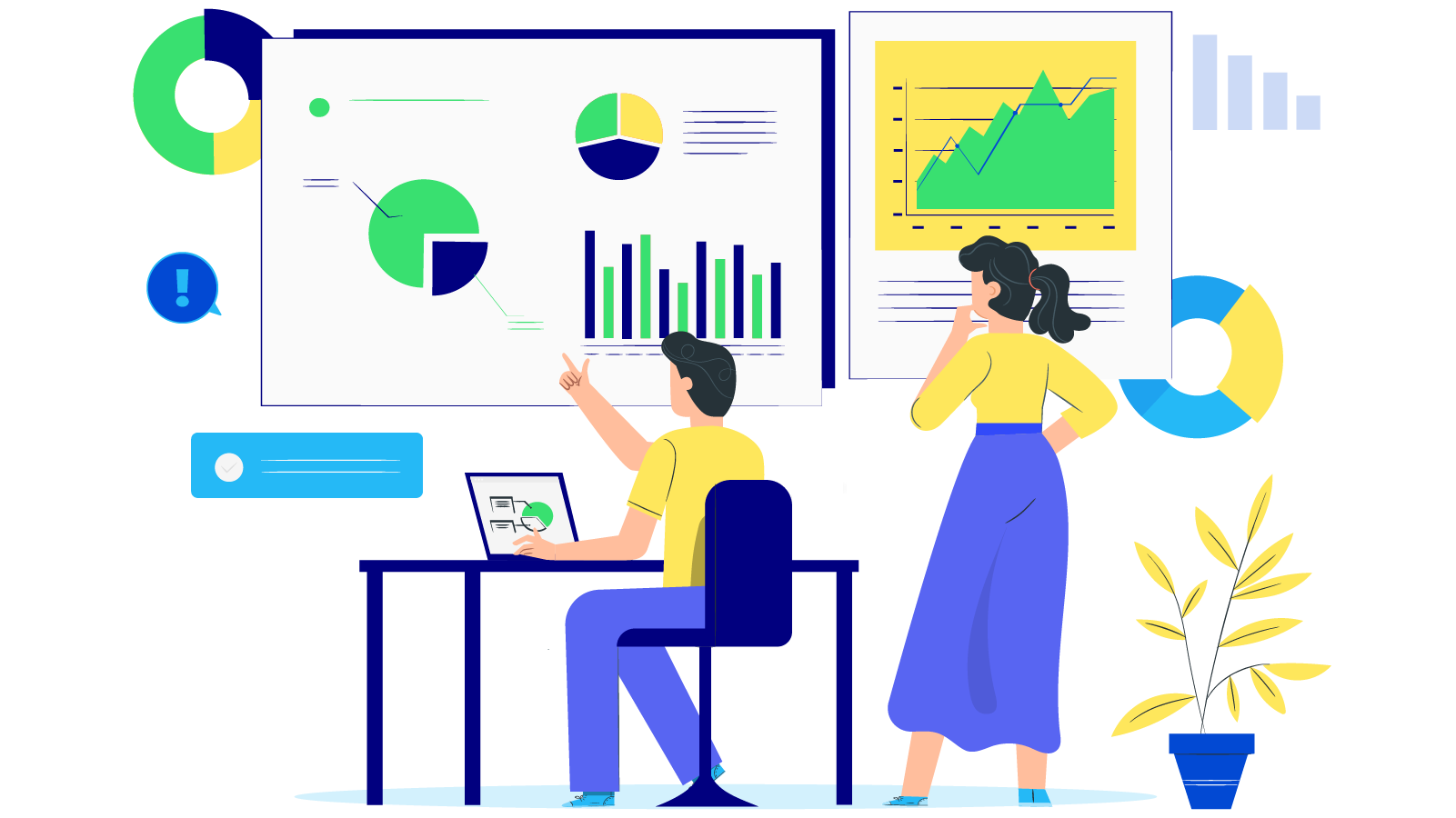 New Posts



Subscribe
Stay in the know
Get special offers on the latest news from Mageplaza.
Earn $10 in reward now!