What is B2B marketing: Meaning, Tools and Trends
The Most Popular Extension Builder for

Magento 2
With a big catalog of 224+ extensions for your online store
The B2B business is having a changing phrase where they have to satisfy the new generation of customers. The typical direct communication between sales and prospects or dinner and present will no longer suitable for the Millenials. Instead, the growth of B2B ecommerce will take place significantly in the future which will increase to exceed the B2C sales.
How can you expose better to the Y Generation? Which medium should B2B find to approach customers? How can the B2B relationship be maintained and strengthen?
I believe these questions will be solved with effective B2B Marketing.
This article is going to dive into all the general concepts of B2B marketing. Stay tuned to my content to refresh your knowledge about B2B marketing and learn about the recent trend and tool of Business to Business marketing.
Table of contents
What is B2B marketing?
B2B marketing, which can be called as Business-to-Business marketing, is defined by Linkedin as the activities of studying and managing relationships with another business or organization. It may sound quite similar to consumer marketing but it is totally different when you take a closer look in some aspects of business marketing.
These primary characteristics can be their target clients, order values, their customer demand, business relationships which will be further analysed in the below subsection:
B2B market
First off, it can be easily guessed that the average value of a B2B transaction is more significant than the average value of B2C transaction. However, to know the actual size of this market, statistics will do a better job than plain estimation. Shopify claims that the B2B market size is over two times bigger than the B2C market by 257.4 percent.
For business marketing, marketers focus mostly on personal selling instead of advertising on TV or newspaper to gain potential buyers. The only marketing activities they will execute mostly will be poured in trade journals and direct mail. However, in the article of B2B sales, I had indicated that B2B transaction has changed when Milleniums arrived. Most decision makers which are Millenials want to take the initiative in researching their business input result. To do so, they will mostly to search online to collect information to find valuable resources. As a result, B2B businesses who develop virtual marketing will have higher chance to expose with potential buyers. With the interest to use B2B services, you will attain a great number of buyers products/ services not only in local areas but also beyond national borders.
Therefore, B2B marketing needs to be paid with more attention to online marketing. The most important question right now is how to go beyond national borders? - Or how to market successfully?
Who are your target prospects?
The B2B corporation often being considered a niche market. B2C businesses, the target customer is not consumers but businesses. They are a team of buying influencers who gain years of experience as decision maker for their firms. They will purchase not for themselves but for the best interest of the whole firm. Their decisions based on the pros and cons of the possible solution to decide without any impulse to purchase.
In the modern marketing environment, they will find your business via educational content and accepted to use your business products/ services depend on the value you provide for them. To market B2B buyers, you can create a direct persona which is essential to create a precise Customer Persona.
Importance of brand name for B2B
Credibility and trust is also an important criteria that brings customers to work with your company. For B2B professional buyers, they want professional working relationship that brings high quality and skills. To sway the customers, firms need to polish their professionalism, dedication to win customer trust.
It is an important aspect that needs to be created by B2B marketing. The main reason is because the transactions is not one time only, it is a long term relationship which need to claim by brand name, their reputation in the field. In another way to explain is buyers want inertia which are the tendency to remain everything unchanged.
Hence, building a brand name by marketing method is vital for businesses to widen their popularity in global scales. Unlike the past, business sellers now have the chance to reach out to any buyers and vice versa. Although it means that you will meet tough competitors, there is no opportunity that does not include risks.
The modern B2B marketing
Nowadays, the purchase process of purchasing is changing significantly with the interference of computer innovation. Inbound marketing used to be the fundamental way to attract business buyers. However, things have changed and also business should not drag their heels when changes are happening right in front of them. As I the changes of B2B sales is taking place, marketing method will be influenced as well. To explain further, I want to talk more about methods for B2B marketing which divided into 2 main activities:
Outbound marketing- which can be called as interruption marketing
Inbound marketing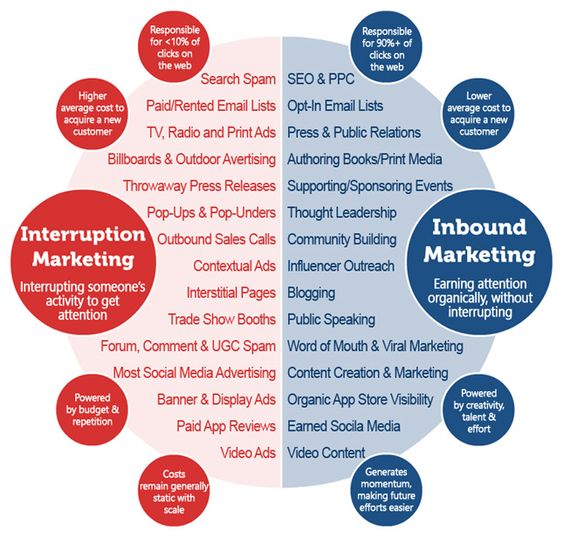 After reading the activities of inbound and outbound marketing which one do you prefer? Is it Inbound? As I get passed a fascinating Inbound and Outbound bound article, the writer interpret the Inbound method as a "hip trend" for the fashionable marketer to choose right now. The trend is created and influenced by a reason.
In my opinion, it is created based on its fundamental advantages that inbound creates for the business. Although it is hard to measure the effectiveness of inbound marketing, this strategy gives brand awareness and provides value to business beloved prospects. A different reason for businesses to follow and worship this trend is because is a money-saving and brilliant method to interact with customers. Rather than applying outbound, it is perfect for low-budget eCommerce stores.
Well, does inbound marketing B2B businesses worth aiming for?
I believe yes, which means businesses should remain their outbound marketing?
I do not think so! Unlike retail businesses, the firm not only serves Millennials, but they also serve the older generation. In the article "What is B2B sales", I have mentioned that there are 73% of decision-makers are now Millennials. With 27% of non-Millennials still remain the decision decider, interruption marketing is also essential as well. For the X Generation and the Baby Boom Generation, the outbound strategy will be more appropriate. It is because most of them are still not acclimate to changes in technology. Thus, outbound marketing has also effective to strengthen brand awareness when the target is another business (B2B marketing).
Therefore, the B2B marketing team should make special research and do experiments with not one method but combine both Inbound and Outbound marketing with experimentation to find which one has more significant effects on your market.
Tools for B2B marketing
Inbound Marketing
SEO
SEO is recognized by 59% of B2B marketers as the biggest impact on their lead generation goals. The customer will start their independent searching process with a searching tool from Bing, Yahoo, Google with a topic. By using advertisement or improving SEO ranks, the store will appear on the first page of the search results. This will help the businesses to gain advance when approaching with the customer before the competitors do.
Free SEO Extension for Magento 2
Drag more traffic to your web store & boost your rank by search engine optimization
Learn more
Content
This is a crucial material for permission marketing. Different from outbound marketing, the content you create on your blog and websites instead of spreading messages out there will bring more customers to the storers sites.
These contents need to meet some standard to receive the above benefits. Firstly, the information should be highly informative and captivate for the customers. If your content achieves both of the requirements above, your online stores will have more traffic from customers who actually want to learn more about your products on their own motives.
In addition, the readability of the content should be noticed as well. The store needs to mitigate or abandon completely all the "technical words" of specific fields. The more engaging the customer can have with the content, the more customers will come to the store.
Excellent blogs that bring benefits to the buyers will help the store to have a higher search rank to attract customers to come to the store and increase conversion rates.
Video
Video is a unique way to educate your prospects with lively images and verbal language instead of normal method. The content you create should be useful, timely, and relevant.
Unlike written blogs, videos take more time and resources to create. If you produce the right content with colorful and attractive explanations, the content will be your pied piper that mesmerize buyers to your store effectively.
Social media
With social media, the store will enhance communication to become faster.
To be clear, although B2B businesses serve the niche market, more social interaction still benefits the firm to strengthen customer relationships more frequently. One of the noticeable issues, when B2B firms go online, is cold order. B2B relationship is a long term commitment when the store wants.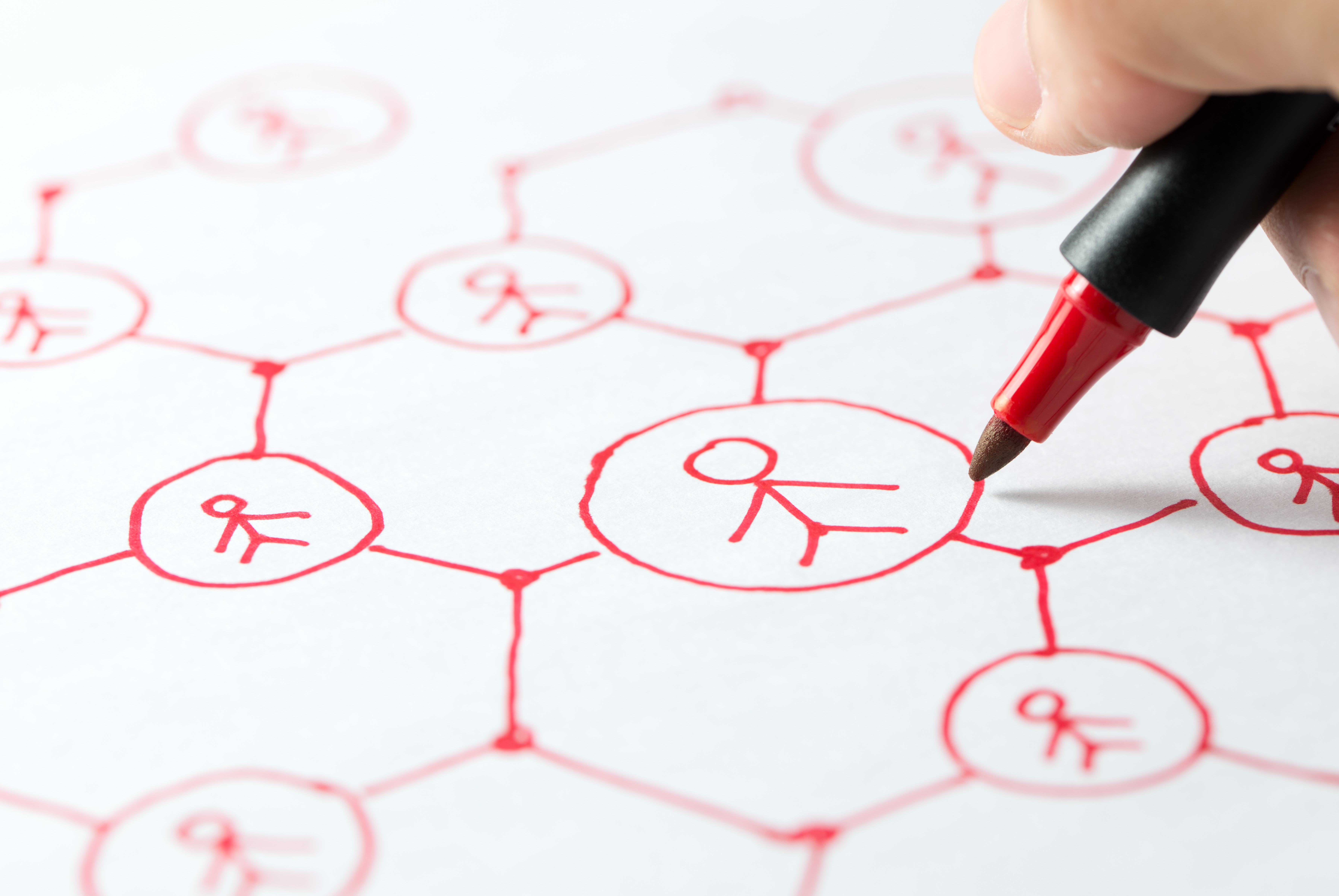 For offline orders, B2B often maintain customer relationship between the bulk buyers and sales reps. The sales department makes contact with the buyers frequently to take care, support, and notice about store promotions that businesses can maintain relationships effectively.
On the other hand, for online orders, businesses will actively order from the sites so it is quite cold when there is little human contact. Therefore, you as an online B2B firm need to find different ways to contact the buyers. And, social media is not a bad idea. The communication builds up from comments and virtual interaction which is much faster than offline methods. In addition, social media communication provides plenty of room for strong communication with customers and visitors.
Besides, you need to orient your direction from the beginning. It is not solely to increase the followers on your sites, but also encourage them to become a supporter for your brand.
Mobile marketing
Mobile friendly has been considered as an important criterion for Google to assets websites for years. It is also important for B2B sites to appear on a higher rank than competitors. According to Campaign monitor, the B2B companies do not pay attention to building mobile experience. Therefore, firms can invest more in this ideal area to make your marketing activities more unique and seamless on smartphones which are the most popular and convenient communication means.
Outbound marketing
Email marketing
Without having sellers directly visits customers, emails marketing will be suitable to follow up with the client in the long run. It is the key to increase the customer retention rate. However, the method needs to process properly with some factors:
Timing is essential: Send emails regularly for your customers.
Engage customers more: your brand personality in your email. Don't be afraid of injecting a bit of humor.
Add in appealing offers: Including a "welcome gift" is certainly a good win to earn your customer's affection. When your customers feel welcomed, the relationship of the firm with your client will strengthen the relationships.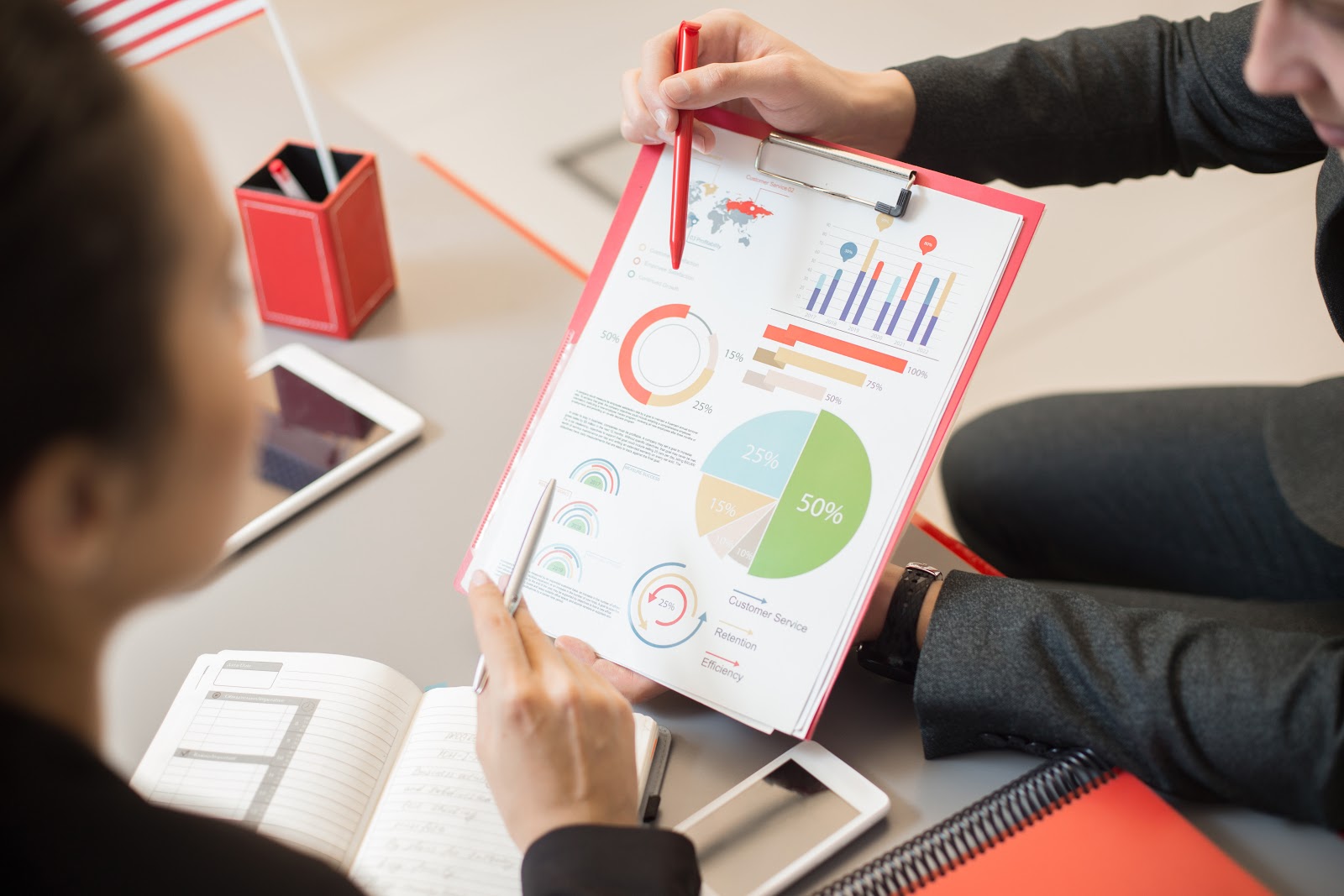 Besides email marketing, there are other tools:
Telemarketing
PPC ads
Tradeshow
Print ads
Press releases
With frequent contact, you might have already familiar with these tools, so I would not link up any extra information about these resources.
Looking B2B Marketing Solutions for Magento 2 stores? Take it here!

The trend of B2B marketing
You have understand more about B2B marketing meaning and the direction that B2B marketing is changing.The potential sales of B2B eCommerce in the US will climb up to $1,326 billion in the year 2023. With the high potential market, marketers need to pay more attention to generate high quality leads for your business to increase sales. To do so, I would like to provide some valuable and reliable statistics to see the changing pattern of the current marketing trend.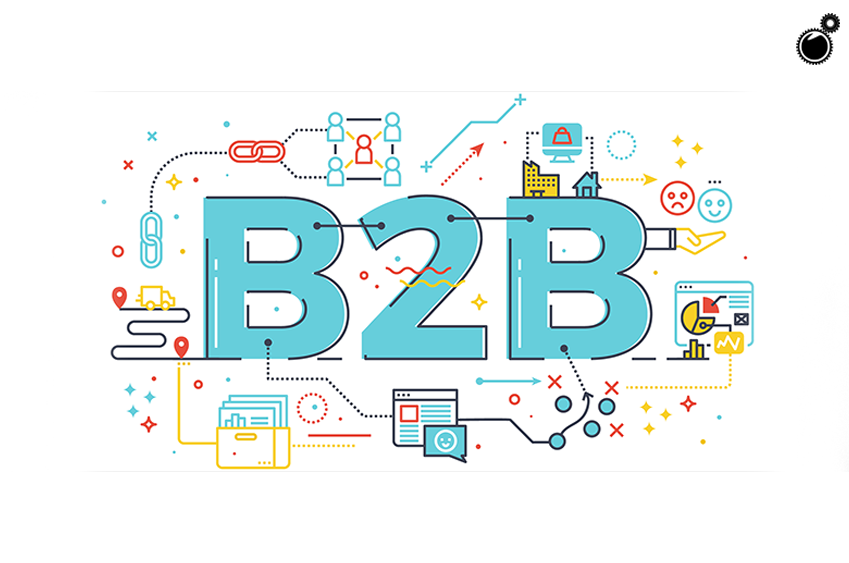 The projection of Forrester's Digital Marketing Forecast estimated the budget for marketing will grow by 5.8% to 17.3% from 2016 to 2021. Although the aforementioned figures include both B2B and B2C, the result is significantly occupied by the B2B area.
SEO statistics
Via these figures, you can see optimizing the local search engine is essential. It will be a great tool to help businesses, especially for B-to-B enterprises. The local client will easily find the company through a local search.
The development of content marketing
For businesses that want to differentiate your firm with other competitors in the environment, you can conduct more video content. In detail, the State of Inbound Report 2018 has done research and gain fascinating insights. As you can see in the bar chart below, it indicates that the usage in visual content has been increased significantly from 2018 to 2019 by 64%.
Also, B2B marketers should not abandon the written contentas the information shows that successful marketers still prioritize this content format. In detail, the trend now is creating content in long-form which is above 1000 words. The in-depth content which brings value to the reader is now a trend that should be adapted well.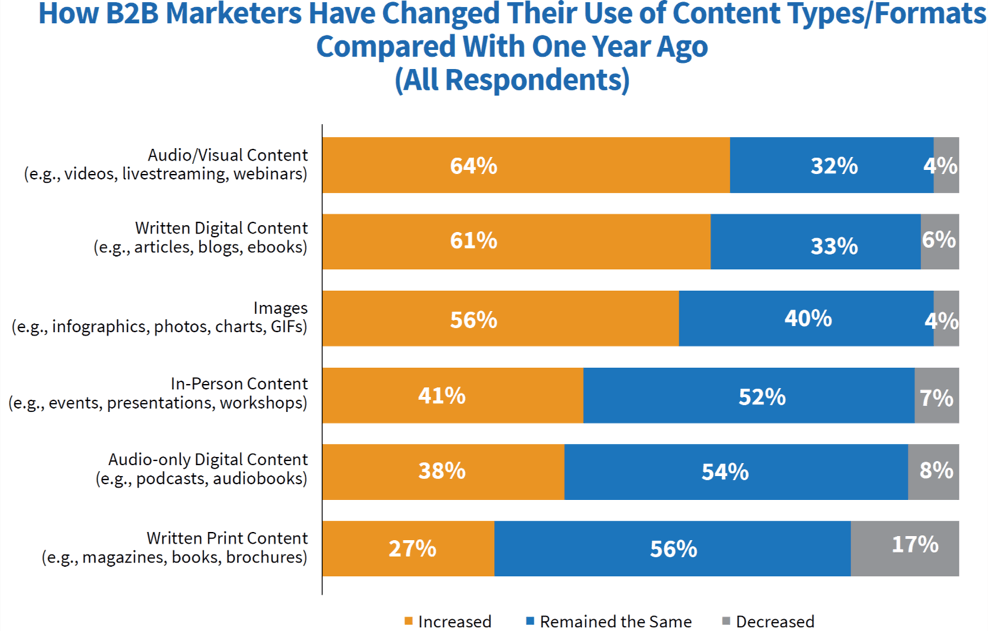 Subsequently, social media for B2B also have a noticeable trend. As there are so many social sites available online, you need to stay focused on some minor which can generate you as much lead as possible. Based on the statistics collected by LinkedIn, 80% of social media lead is gathered from LinkedIn. In addition, LinkedIn drives 50% of traffic for B2B blogs and sites which is more than Facebook and Twitter combined. Therefore, it will be beneficial for the store to stay focus to have frequent updates on LinkedIn first hand before other social media.
Other than LinkedIn, Facebook and Twitter are the runner up for the most popular social media channels being used by B2B marketers with 6.73% and 12.73% accordingly.

What B2B buyers expect?
As the B2B customer's demand will keep changing, the enterprise should constantly upgrade buying experience to match satisfy buyers. The daily experience when buying in a retail ecommerce store is influencing the consumption pattern of B2B professional buyers. Thus, it causes some significant demand which B2B enterprise should stay focus and optimize:
96% of customers want content from the leaders of B2B industry (Demand Gen Report, 2016)
80% of business buyers from the United States want to experience the same buying experience of B2C (Demand Gen Report, 2016)
80% of bulk buyers want to have real-time experience (Salesforce Research)
Based on these trends above, we can assure that the B2B buyers want to be served in real-time on a personal level.
Summary
In a nutshell, B2B marketing needs determination and consistency to build up your reputation on the market. To do so, B2B sellers should increase the quality of your sites and your information to increase credibility so prospects can buy from you in the long run.
As there will be no one size fits all solution, enterprises can explore their creativity with the tools like Content, Video, Email marketing, SEO, Mobile marketing,… to differentiate with other competitors to find the suitable tool for them. You need to try new methods to finaly achieve the best results. For B2B firm who is developing Magento store site, it is best to find extension to market your business. Because a firm cannot grow with fate, just take control and take action to grow your business with us.
LET'S EXPLORE MAGEPLAZA B2B EXTENSIONS NOW!
Website Support
& Maintenance Services
Make sure your store is not only in good shape but also thriving with a professional team yet at an affordable price.
Get Started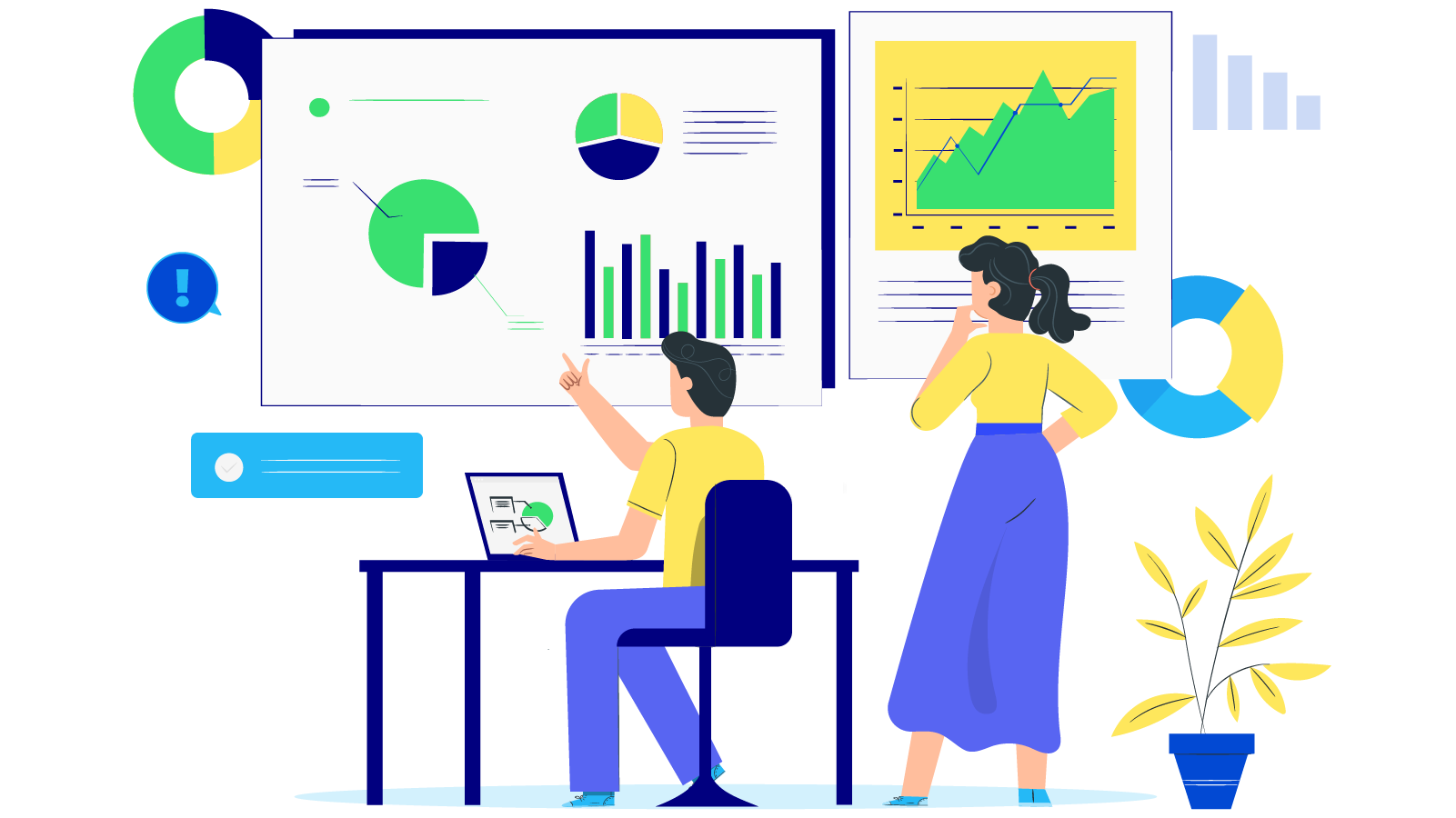 New Posts



Subscribe
Stay in the know
Get special offers on the latest news from Mageplaza.
Earn $10 in reward now!