Short Overview
B2B Solution is the Magento 2 all-in-one extension package providing comprehensive function enhancement for B2B store sites. B2B Solution maximizes operation efficiency of wholesale business inclusively: optimize administration, increase conversion rates, upsell, enhance user experience and many more.
Verify new customer accounts
Protect information with login requirement
Restrict product/page access to customers
Auto switch and segment customer groups
Motivate discussion about product price
Boost sales with advanced tier prices
Diversify promotions to appeal customers
Extra order attributes, extra order success
Personalize shipment methods
Store pickup
Personalize payment methods
Functionalize bulk orders
Multi-function cart link
Attach preference documentations to a product
Improve custom options with templates
Google Tag Manager and Google Analytics
Feed products in multiple markets to expand business
WHY B2B SOLUTION IS MUST-HAVE FOR YOUR BUSINESS?
ALL-IN-ONE B2B SOLUTION
Empower your B2B store comprehensively
BETTER MANAGE CUSTOMERS
What B2B helps you manage customers better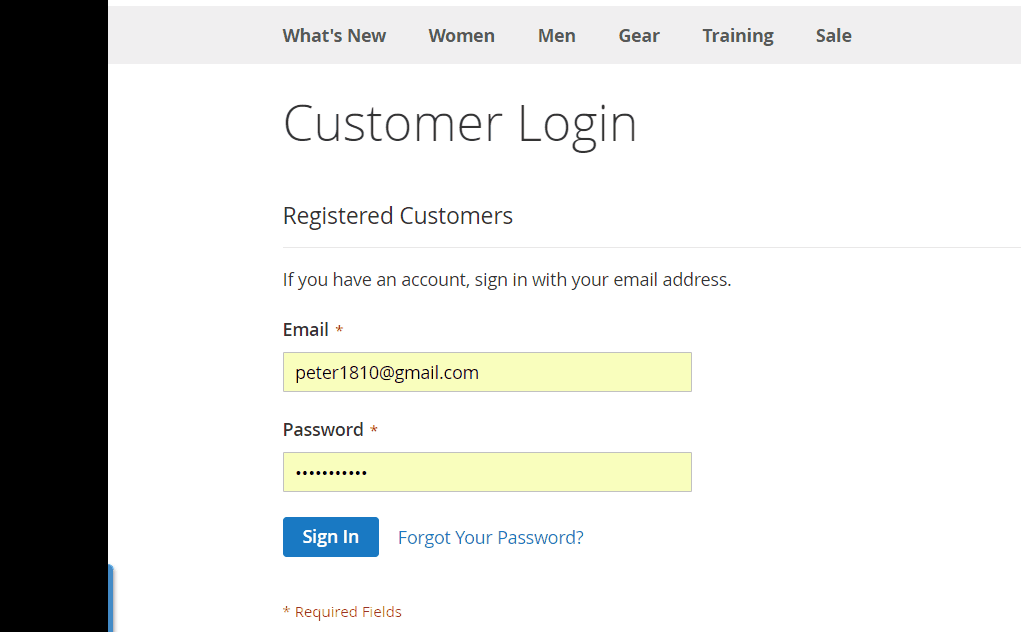 Increase trusted new customers
Taking control account registration is very necessary to B2B store owners. With B2B Solution, new accounts from any visitors are under control with the approval step. After creating a new account, a user has to wait for the approval of the store owner before he can continue with shopping.
With account confirmation, merchants can control better the site access and reject any suspicious accounts to avoid potential risks. More importantly, with B2B stores whose customers are wholesalers, the good control of customer accounts is very significant.
Protect information with login requirement
With B2B businesses, the store's priority information such as policies for wholesales and other special procedure should not be accessible easily and publicly. Therefore, to access such information, visitors are required to login first with their registered email and password.
With B2B Solution, store owners can set the restriction to any pages they want from default pages (Contact Page, Product Page, etc), CMS pages and custom pages easily. This is a helpful way contributing to protecting important and special information of a B2B store.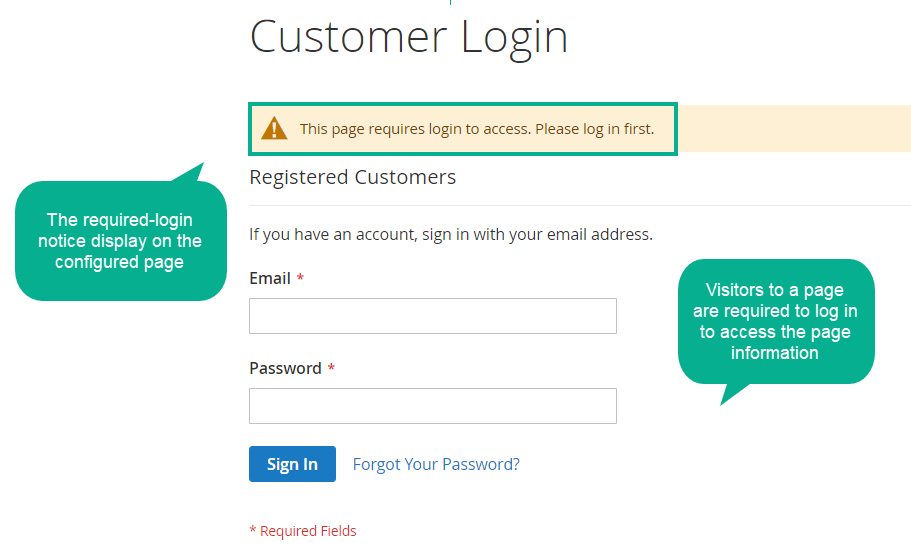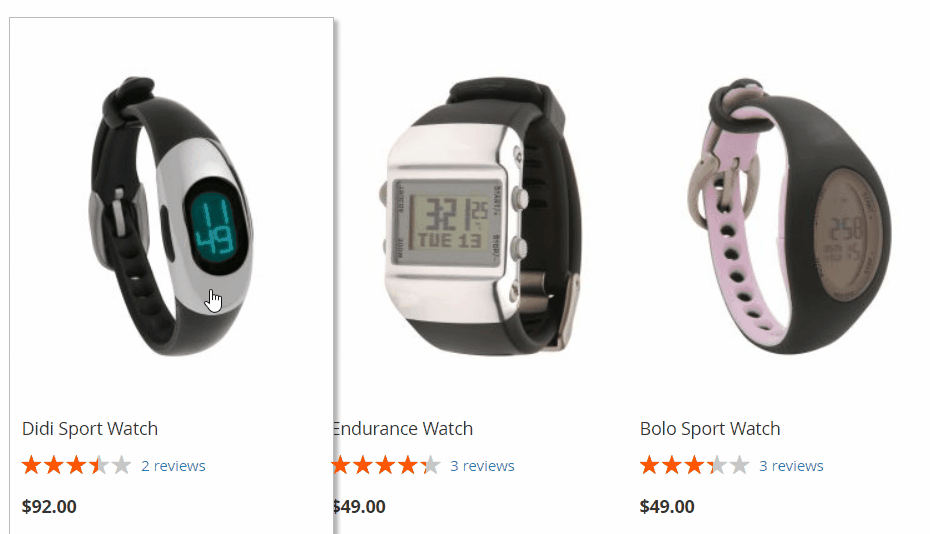 Vary product/page access by customers
With B2B Solution, stores can limit access to specific categories, products, and static pages/ blocks by customer group. Customer groups are segmented with different visibility:
Limit access to category
Limit access to products
Limit access to static block/ CMS
This limitation function is very helpful to wholesale stores who do business with different customer groups and would like to manage their information access better with specific purposes and strategies.
Auto switch and segment customer groups
Take care of customers better by switching them to appropriate customer groups. The segmentation is processed automatically based on:
Conditions of customers
Conditions of orders
Conditions of cart items
Then, the B2B stores can easily assign benefits to corresponding groups such as discounts, coupon codes, etc. Automatic group segmentation will help stores manage and care for customers more easily and effectively.
BETTER MANAGE PRICES AND PROMOTIONS
Boost sales with the enhancement of price & promotion functions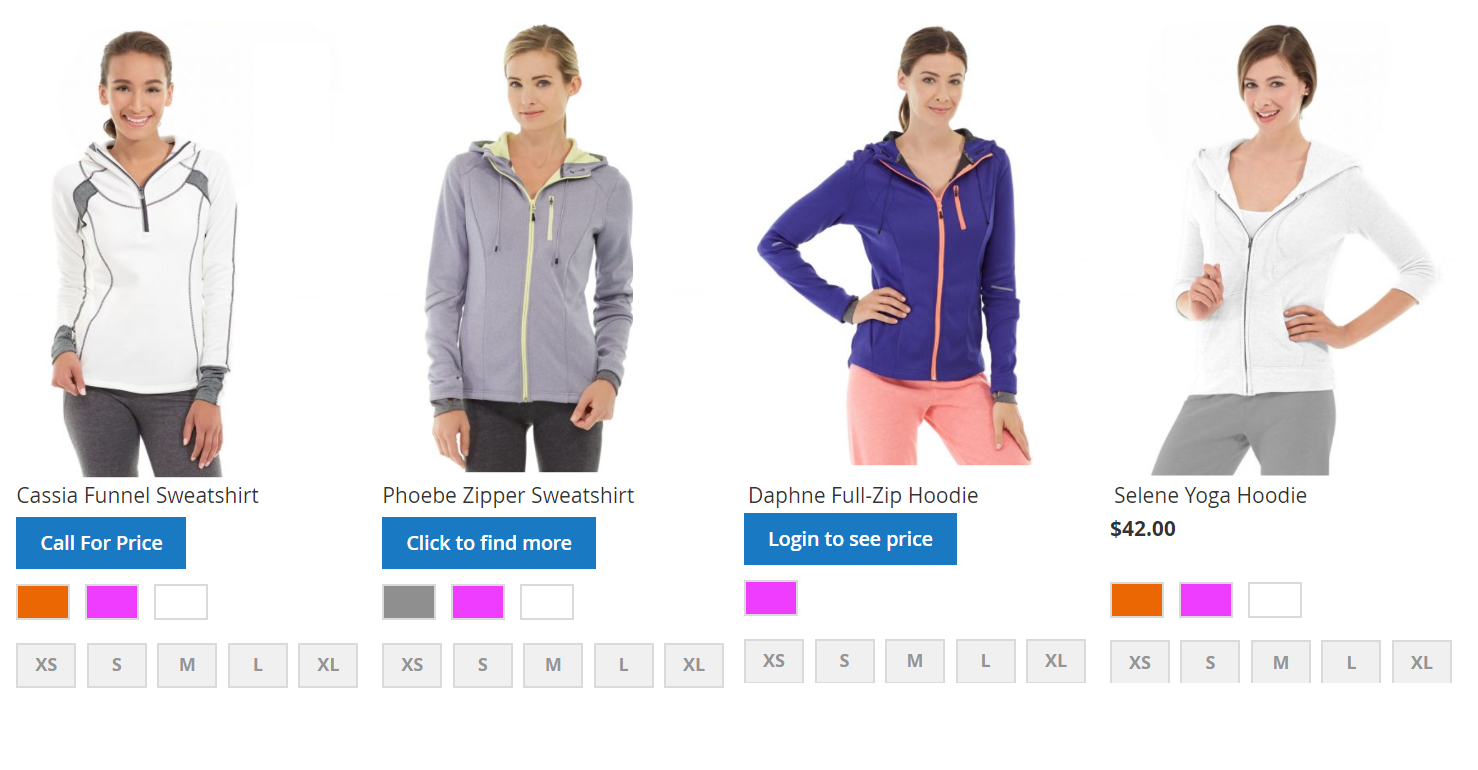 Encourage price discussions to drive sales
B2B Solution equips online stores with functions to encourage the discussion between store and customers related to price. Because the price is the essential but sensitive concern of wholesalers, open mutual discussions will increase the conversion rate and drive sales. How to do that?
Hide price and require actions: require login, quote a price for each item via popup
Request for quote: Customers are able to quote multiple items at the same time via a separate quote cart
Power tier prices up to boost sales
Tier price is especially important to B2B business, the concern of both sellers and buyers. Therefore, optimizing the function of the tier price is an effective way to motivate wholesale buyers. With B2B Solution, the display and operation of tier prices are upgraded:
Automated tier prices table for quick purchase
Multiple tier groups to apply instantly
Assign different tier prices to customers and customer groups
The improvement of tier prices definitely contributes to upsell and brings good experience for customers. Advanced tier prices make the purchase easier, and the discount offers are personalized to suit various customer levels.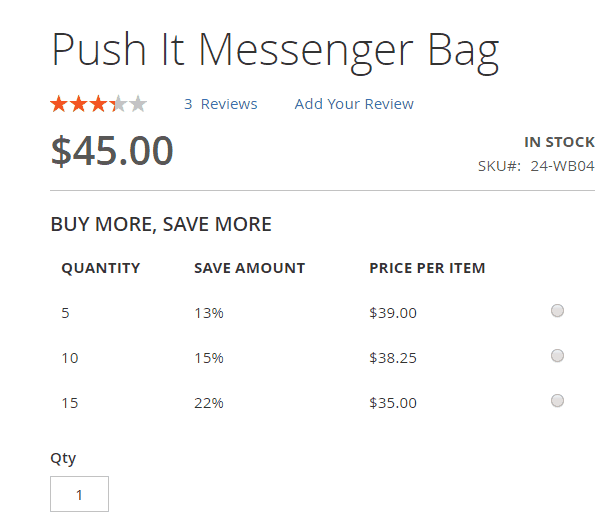 Diverse promotions to appeal customers
With bulk orders, wholesale buyers are likely concerned about promotions to either make the purchase decision or expand their shopping carts accordingly. B2B Solution upgrades Magento 2 cart price rules to help stores create unlimited different promotions to suit multiple customer tastes:
Promotions based on conditions of order value
Promotions based on conditions of order status
Promotions based on conditions of order history
Promotions based on conditions of cart items
Different calculation rules
BETTER MANAGE ORDER PROCESS
Enhance customer satisfaction with professional order process
Extra order attributes, extra order success
With the bulk order, both buyers and suppliers wish for as much information as possible. More information related to an order, a greater chance of success. B2B Solution upgrades the Checkout page with more order attributes to collect more information from shoppers. Store admins can add many additional question fields in multiple formats.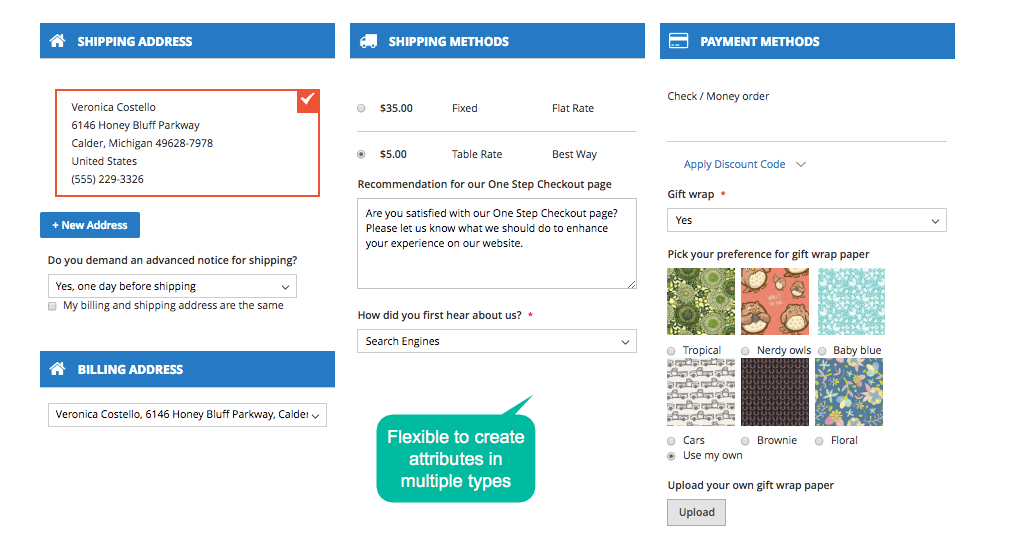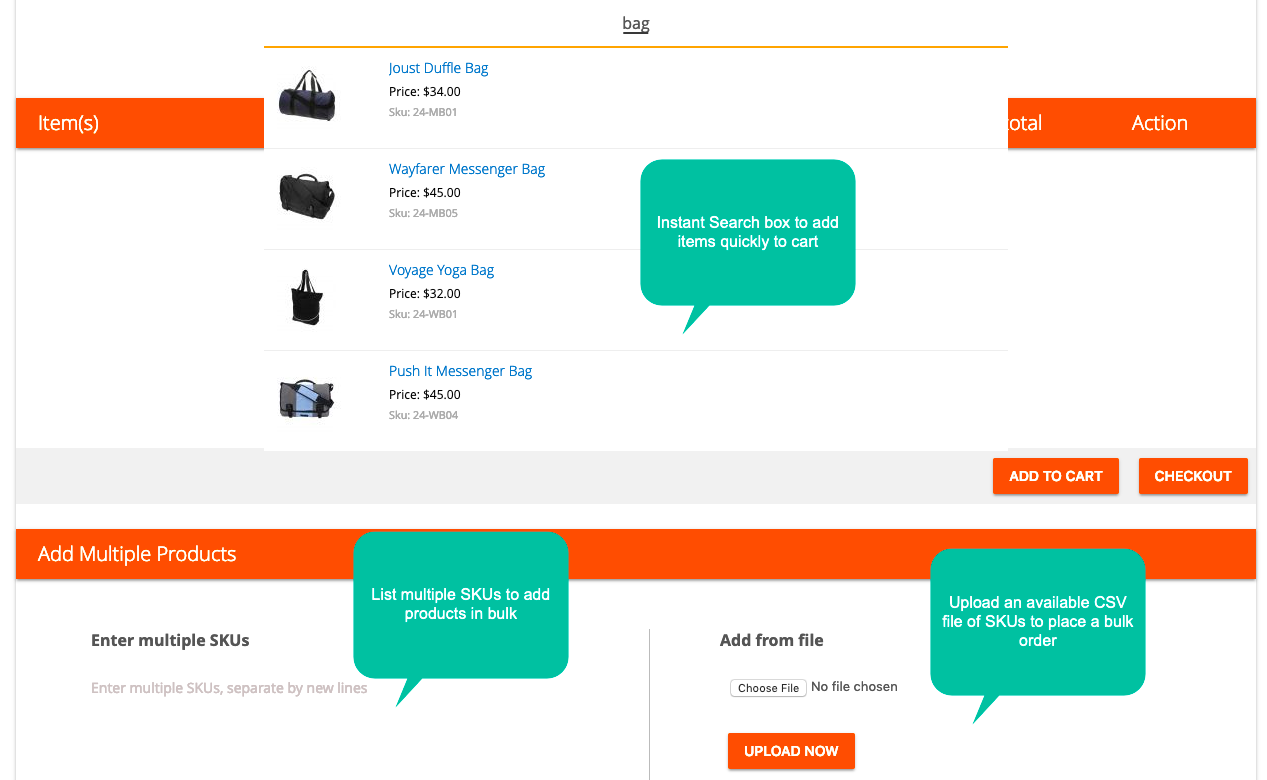 Facilitate bulk orders
With B2B Solution, B2B businesses are equipped with the advanced quick-order function which allows wholesale partners to place a large order quickly and effectively. Wholesalers can add product in bulk to cart with only some clicks thanks to supportive tools: Instant search & add box, SKU listing, and CSV upload. With this additional application, businesses can complete their order with hundreds of products in some minutes.
The solution saves a great amount of time for wholesalers whose order are considerably great each time, which is the solution to increase the conversion rate for e-commerce B2B suppliers.
Personalize shipment & payment methods
To support B2B businesses manage shipment and payment operation better and adjust the fees suitably to shipping locations, order value, etc, B2B Solution allows adding rules to shipment and payment methods. If the customer's order meets specific conditions (related to carts, items, etc), it will be eligible to use certain shipment and payment methods.
Moreover, with B2B Solution Ultimate package, Store Pickup is an extra shipping method to help customers save a sum of shipping fee by self-collecting and better motivate purchases.
EXTRA SUPPLEMENTAL FUNCTIONS
Add small but powerful add-ons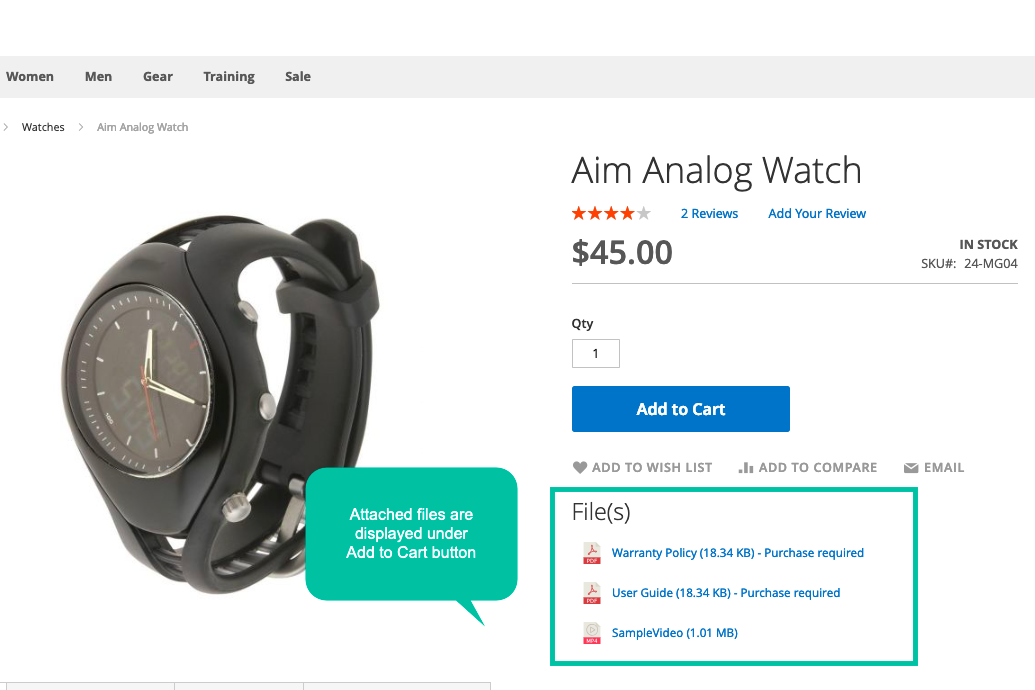 More guide, more trust, more purchase
With bulk orders, the more after-sale information to wholesale buyers, the more possibility they make a purchase decision. With B2B Solution, stores can attach preference documentations to products on the Product Page to increase customers' knowledge about the product as well as customers' trust. Some useful attachment B2B stores can consider:
Attach User Guide to a product (especially technical products)
Attach Warranty Policy (a big concern of wholesale buyers with bulk orders)
Attach Technical Document (for f a technical product or a product under development or use)
Actual video/ images
Multifunction cart link
B2B Solution allows you turning a bulk order shopping cart into a storing link which is helpful in many purposes for both sellers and buyers. On the Shopping Cart page, Share Cart button is ready-to-use to provide customers with an applicable link which will redirect the link users to the identical cart. Below are some typical applications of Share Cart link useful for every business:
Share any shopping carts, especially bulk order easily without making the same orders via usual steps
Make repeated orders easily. For example, an order is made on a frequent basis, daily, weekly, monthly
Use for blog or review article: If you would like to introduce a typical combination (for fashion, for technology, and many more), suggesting a complete cart with full items is a good idea.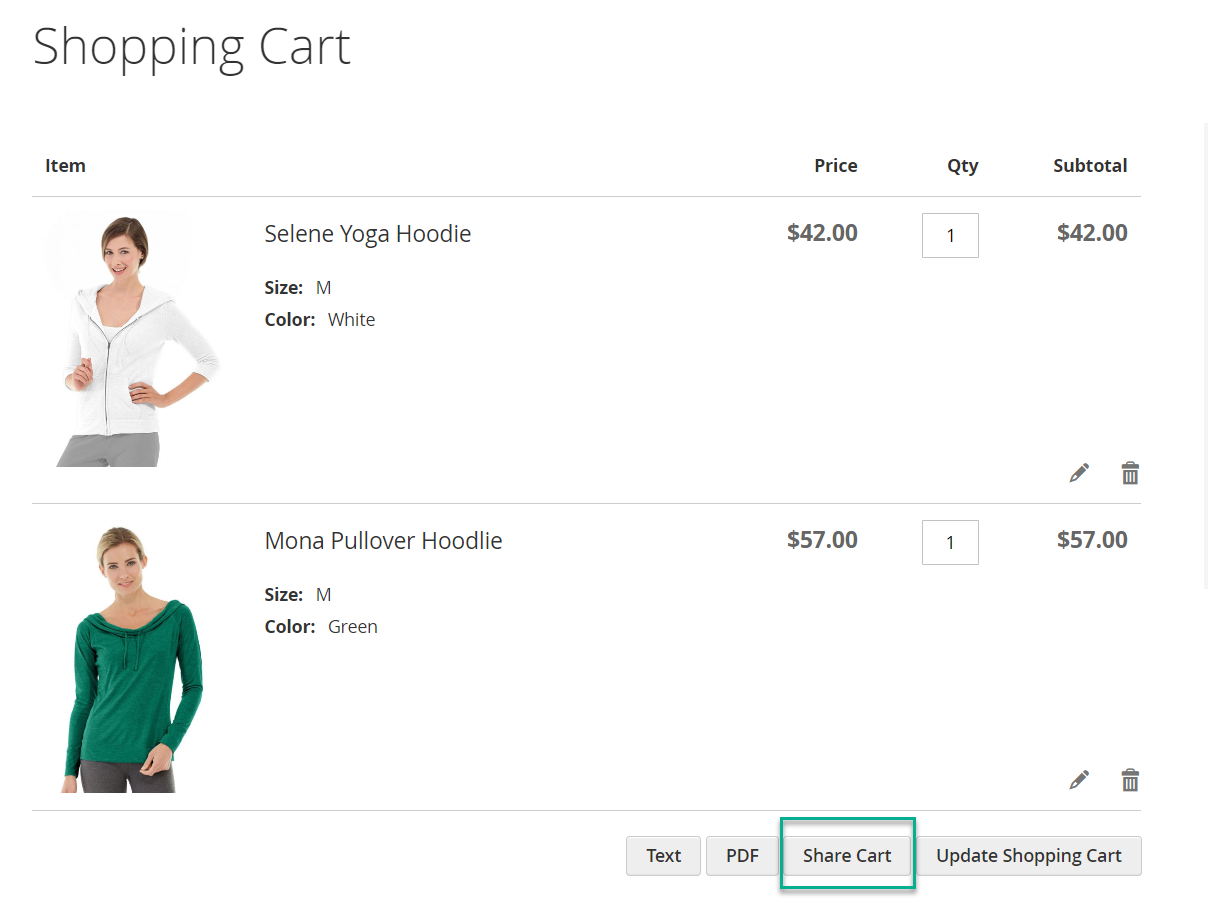 Enrich products with various custom options
More custom options to a products brings more choices to customers. As a results, this will help B2B stores to better satisfy customers and improve sales. Here are the enhancements to product options made by B2B Solution:
Create unlimited product custom options templates in all input types
Multiple ways to assign option templates to mass products: ID, SKU, Product Grid
Configure custom options with sub options, pricing, tooltip and visual improvement
Display category page in a new look
Increase more sales right from the Category Page with table view. Customers can pick multiple items on the category page (even configurable products) and add to cart at once:
View categories in table format with columns and rows
Popup to select options of configurable products
Extra product information is added
Add all selected items to cart at once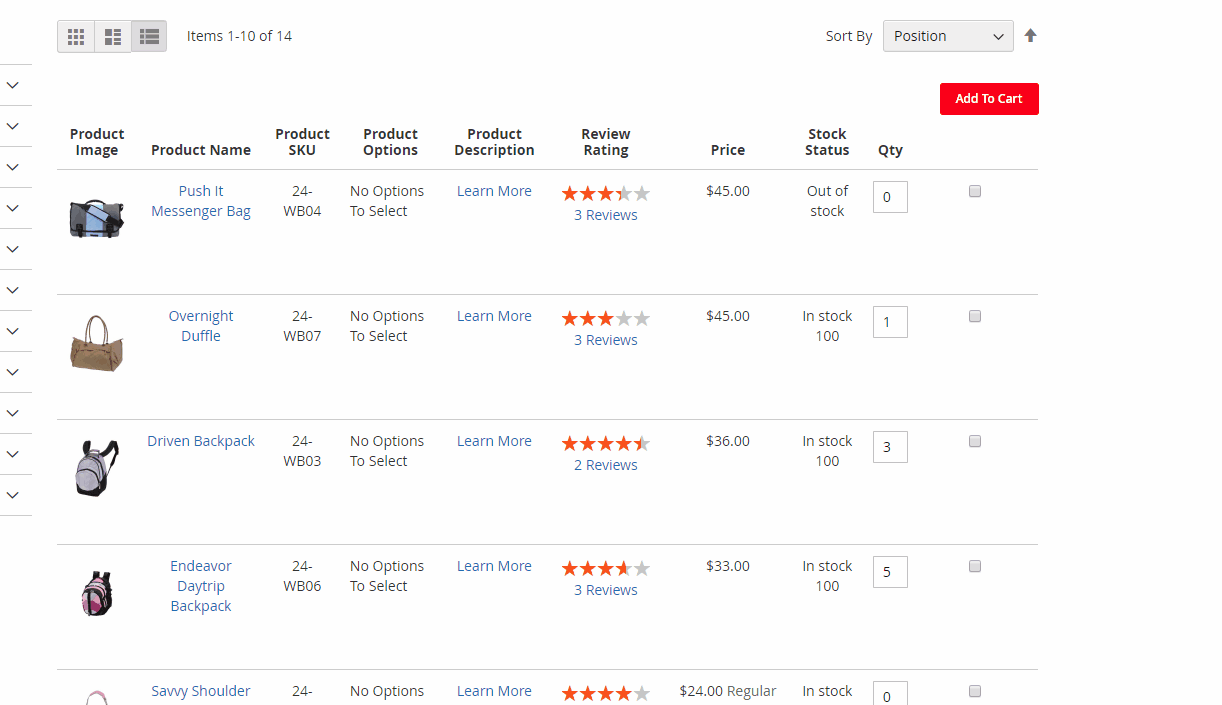 BETTER ANALYSE AND EXPAND BUSINESS
Supportive tools for business analysis and expansion
Expand sales in multiple shopping channels
If you are wishing for expanding your business in other enormous markets such as Google Shopping, Bing, eBay, Amazon or Facebook, B2B Solution is your great assistant. Product Feed feature will supports B2B stores to maximize sales by feeding product data to almost famous shopping channels in the worlds:
Google Shopping
Bing
eBay
Amazon
Facebook
Others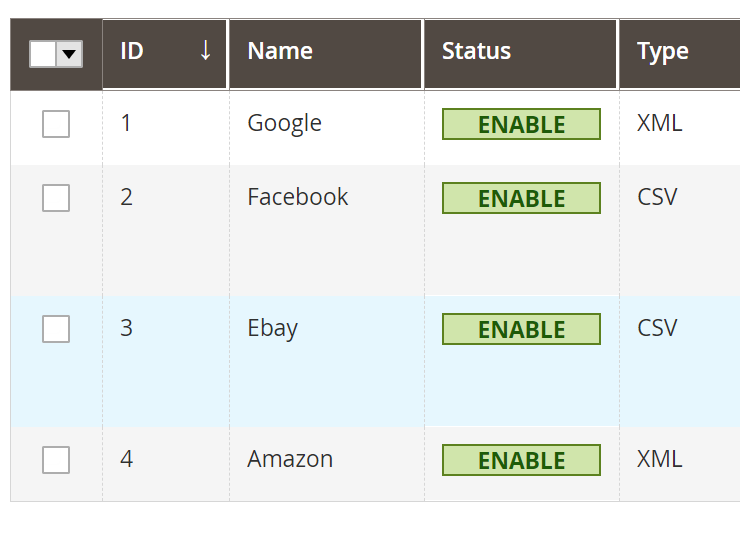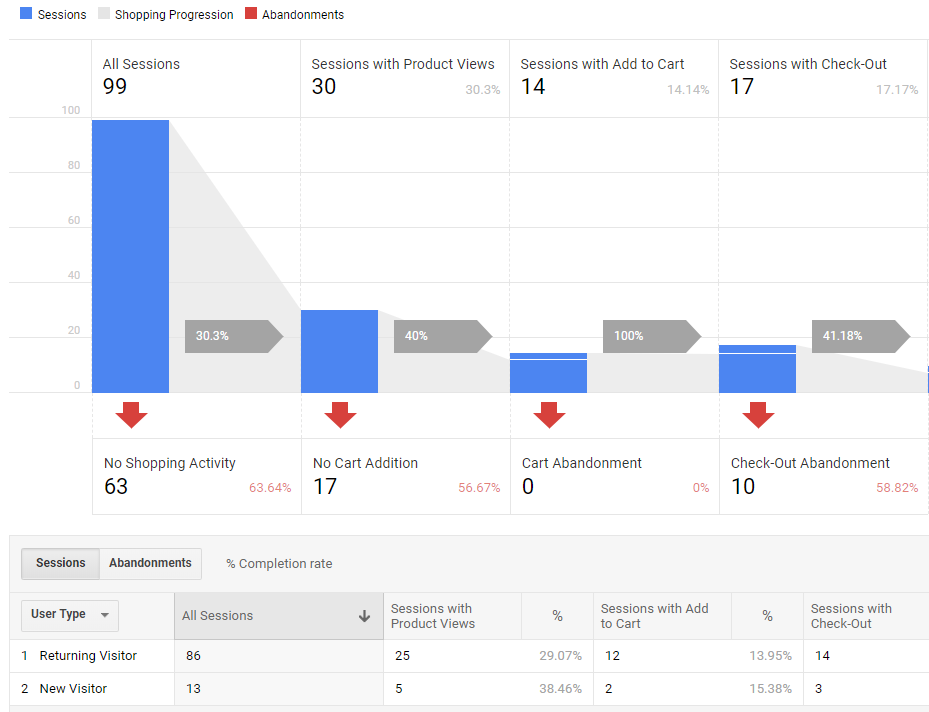 Enhanced Ecommerce Google Analytics and Tag Manager
In B2B Solution, Google Analytics is upgraded with enhanced ecommerce additional functionality to track customer behaviors
Track & Capture all product views and clicks
Track events of updating cart and checkout process
Track & Capture events of customers' purchase orders
5 enhanced ecommerce reports
As usual, for Google Analytics or Adwords, you must put many codes on the source of the website and the speed of your site is lower than normal because it is hard to load. However, with Google Tag Manager, it is called as the third-party to handle all your script-tags and you only need to add its code into your site
Smart Pricing
Choose your suitable edition
Basic
Support Magento 2 B2B and B2C
Customer Approval
Required Login
Advanced Tier Price
Advanced Cart-Price-Rule Promotions
Google Tag Manager & Google Analytics
One-time payment, no monthly fee
Free installation
B2B Ebook
Advanced
Include all Professional features, plus...
Catalog Permission
Auto Customer Groups Segmentation
Contact For Product Price
Request For Quote
Unlimited Order Attributes
Personalize Payment Methods
Personalize Shipment Methods
Store Pickup
Multifunctional Cart Link
Product Attachments
Custom Product Options
Table Category View
One-time payment, no monthly fee
1-year free VIP support
1-year dedicated account manager
Free installation
Professional
Include all Standard features, plus…
Advanced Quick Order
Product Feed
One-time payment, no monthly fee
Free installation
Free Update
Free lifetime updates
Premium Support
We offer fast response tickets.
60-day Money Back
There is no risk, why not give a try.
One-time payment
One-time payment, no hidden cost.
Frequently Asked Questions
We have answered a wide range of Questions for your Convenience
Q. Do I have to pay monthly for a B2B Solution package?
No, the price of B2B packages is It is the one-time payment and no hidden cost. You can use a package for the whole life.
Q. What are the main benefits of B2B Solution ?
This is all-in-one extension for your business, covering all the aspects of an e-commerce company. Generally, B2B Solution focuses on 5 aims: Better manage customers, Better manage prices and promotions, Better manage order process, Better analyze and expand business and Equip supplemental functions for e-commerce B2B.
Q. What is the difference between B2B packages?
3 packages of B2B Solutions are different in functions. Please find more about the functions included in each package here
Reviews (0)
What our customers say
Feature Comparison Table
Mageplaza Affiliate includes three packages: Standard, Professional, and Ultimate. Let's take a glance at the comparison table.
| | | | |
| --- | --- | --- | --- |
| | Standard | Professional | Ultimate |
| General configuration | | | |
| Enable/Disable the module | | | |
| Cookie Expiration | | | |
| Allow overriding cookies | | | |
| Affiliate homepage content | | | |
| Show Affiliate link on footer or top link | | | |
| Customize Affiliate URL style (Hash or Parameter) | | | |
| Allow custom parameter | | | |
| Choose the parameter value: Affiliate code or Affiliate ID | | | |
| Enable limiting the length of Affiliate code | | | |
| Account Configuration | | | |
| Default Affiliate Group | | | |
| Enable Require admin' s approval | | | |
| Check "Email notification" by default | | | |
| Enable Terms and Conditions | | | |
| Checkbox Text | | | |
| Add Terms and Conditions Title/Content | | | |
| Checkbox is checked by default | | | |
| Set the Maximum of Affiliate Balance | | | |
| Allow negative balance | | | |
| Commission Configuration | | | |
| Allow Earn commission from tax | | | |
| Earn commission from shipping fee | | | |
| Earn commission from Affiliate Discount | | | |
| Allow Affiliate receiving commission when Invoice created | | | |
| Set the time limit for holding commission transactions | | | |
| Deduct commission from Affiliate' s balance when order is refunded/canceled | | | |
| Withdraw Configuration | | | |
| Allow withdraw request | | | |
| Payment Methods: Offline, Paypal, Bank Transfer | | | |
| Set fee for specific payment methods | | | |
| Set the minimum balance for requesting withdraw | | | |
| Minimum withdraw amount | | | |
| Maximum withdraw amount | | | |
| Email Configuration | | | |
| Set the Email Sender | | | |
| Enable sending Welcome Email for New Affiliate account | | | |
| Send Transaction Email | | | |
| Update balance email | | | |
| Send Withdraw Email | | | |
| Withdraw Complete Email | | | |
| Refer Friends Configuration | | | |
| Enable Refer Friends Feature | | | |
| Refer Sharing Email | | | |
| Default Refer Url | | | |
| Use Cloudsponge to retrieve email contacts | | | |
| Insert Default Email Content | | | |
| Set Default Message Shared via Social | | | |
| Affiliate Campaign | | | |
| Add unlimited Affiliate programs | | | |
| Enable Pay Per Sale promotion to pay commissions | | | |
| 2 types of commission | | | |
| Add multiple tiers per Affiliate program | | | |
| Select specific groups for certain campaigns | | | |
| Public and Private affiliate campaign for specific affiliate groups. | | | |
| Enable Lifetime Commissions | | | |
| Schedule Start and End campaign | | | |
| Apply shopping cart rule for campaigns | | | |
| Set referral discount for each campaign | | | |
| Banners & Links | | | |
| Upload banner title, image and content | | | |
| Insert the Redirect banner link | | | |
| Set banners for specific campaigns | | | |
| Report | | | |
| Report on Affiliate Transaction on the Admin Dashboard | | | |
| Export data | | | |
| Export transaction data to CSV or Excel XML | | | |
| API | | | |
| Support API among systems | | | |
| Support | | | |
| Auto-fit with every device (Mobile, Tablet, PC) | | | |
| Support multiple stores | | | |
| Support multiple languages | | | |
| Fully compatible with Mageplaza extensions | | | |
| 1-year free support | | | |
| Lifetime updates | | | |
| 60 days guarantee money back | | | |