Top 10 Analytical Tools for Business Analysis
The Most Popular Extension Builder for

Magento 2
With a big catalog of 234+ extensions for your online store
Business Analysis is popular to many company owners with the functions to analyze, examine data, and figure out the most appropriate plan or priority for the company to achieve their goals. There are several statistical analysis software used to support businessmen to perform a business analysis faster and easier. Here are 10 most effective analytical tools used in analyzing process of a business that you can take into your account.
Related Post
10 Business Analytical Tools:
SWOT analysis
A SWOT analysis is defined as a set of methods used to examine both internal and external factors that affect the performance of a company. This analysis is mostly applied in the initial stages before the company launches any new plans, especially strategic marketing plans. In this analysis, there are four contributing elements need to be examined to complete the analysis, namely strengths, weaknesses, opportunities and threats. Among them, strengths and weaknesses refer to any criteria within and under the control of a company; therefore, they are also called internal factors. In contrast, external analysis focuses on examining outside factors. These factors are then grouped in opportunities and threats for the enterprise.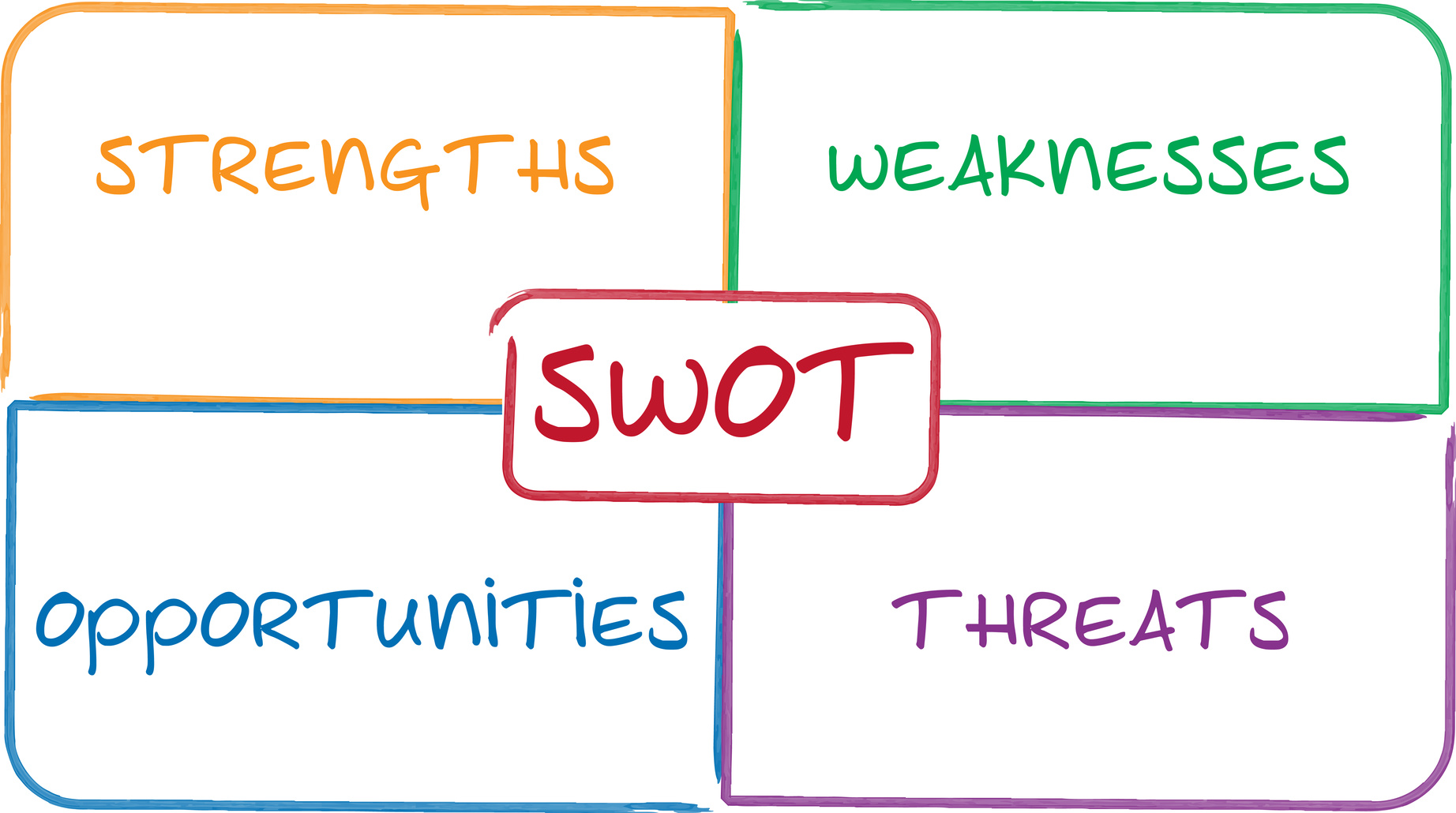 Strengths and Weaknesses
This analysis figures out all advantages and disadvantages that the company has regarding human resources, capital resources, infrastructure, organization structure and so on.
Opportunities and Threats
This step focuses on identifying the outside environment to figure out the supporting element as well as deterrence to the development of the company. This analysis concerns the effects from competitors, rules and regulations from local governments, economic situation, and so on.
PEST analysis
This analysis PEST standing for Political, Economic, Sociological, and Technological is a method used to analyze the outside impacts on the performance of any enterprise. In the analysis process, business owners are provided with various external factors that directly and indirectly exert impact on their businesses.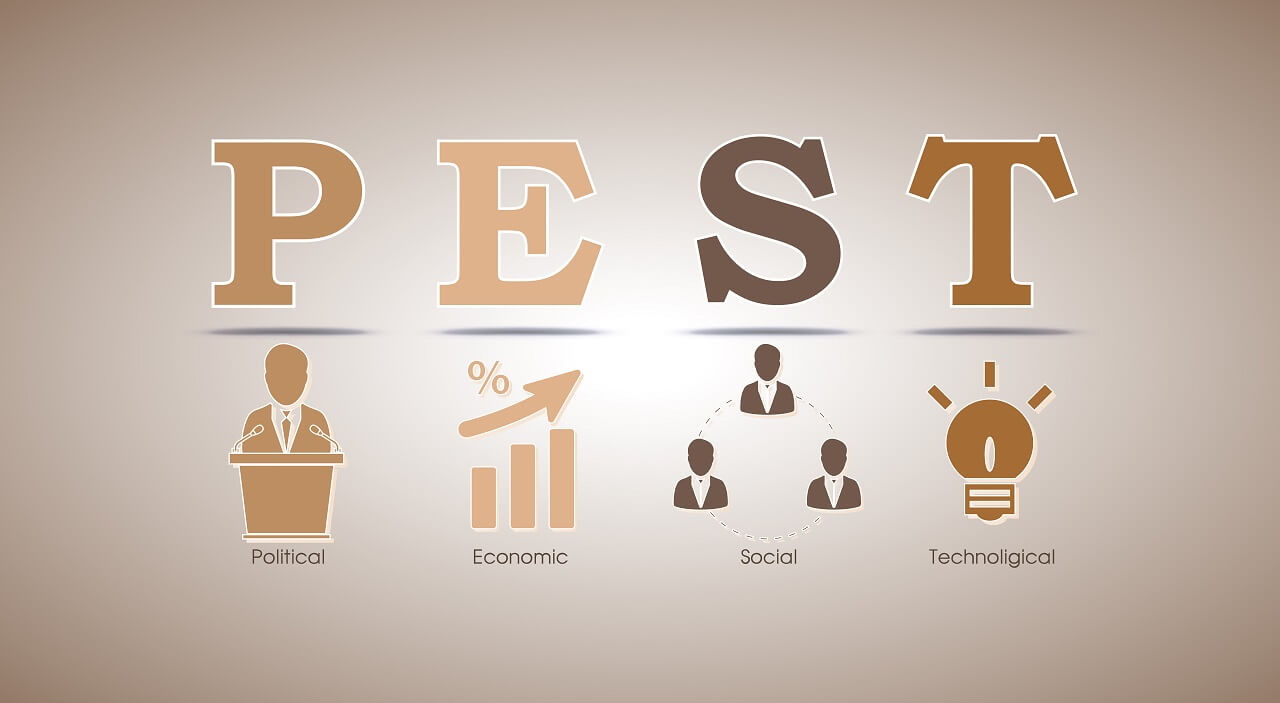 Political
Political situation is the main subject to study in this analysis. Current situation and projected situation in the future are considered carefully to predict how it affects the workflow of the company
Economic
This economic factor concerns in both local and global scale.
Sociological
This factors studies how community affects decision making process of the company. In this analysis, customer demands and hot trends are the most popular examined criteria.
Technological
This factor is greatly important to examine, especially the outburst of the fourth industrial revolution is on the way to come. Examining emerging technology and the most favorable technology help business owners to keep up with the past pace of advanced technological development.
MOST analysis
This method is suitable for any company looking for performing internal analysis since it helps the owners sure that they are on the right pattern. The name MOST is an acronym for mission, objectives, strategies, and tactics. The business needs to define where they want to drive their business to, what goals do they need to obtain to achieve their mission, what is the detail plan, and how to perform the defined plan.
Heptalysis
This is a model that studies the important factors of a business venture at the beginning of assessment process. This analysis is completed by analyzing 7 fundamental elements which are; market opportunity, product or solution, execution plan, financial engine, human capital, potential return, and margin of safety.
De Bono's Six Thinking Hats
This method is mostly suitable when you want some new ideas for your business. Using this analysis during brainstorming process helps you generate different ideas and examine them to figure out the most appropriate one. However, this analytical tool restricts people to think in certain directions. To complete De Bono's Six Thinking Hats, there are 6 moods you should think about: pure and logical facts, creativity, positivity, negativity, emotions, and ability to control.
Catwoe
This business analysis used to force businessmen to brainstorm their goals within limited time. There are 6 essential factors: customers, actors, transformation process, world view, owners, and environmental constraints to make this analytical tool, which also make up the acronym for its name.
Five whys
This analytical tool is usually applied when the company wants to identify the causes of a problem. It provides the owners the general overview about what is really happening to their businesses.
MoSCoW
A business often chooses this analytical tool when they have numerous tasks to handle and they need to decide which task will receive priority. By listing the tasks and analyzing them, business owners can quickly make decision based on the validity of requirements for each task. There are 4 factors in this analytical tool, which are: Must have, Should have, Could have, and Won't have.
SCRS analysis
Another useful business analytical tool is SCRS. Using this method, it means that the company will follow the order of the current state and requirements from a business strategy to look for suitable solutions. The name of the tool is also an acronym for four steps respectively: strategy, current state, requirements, and solution.
VPEC-T analysis
This analysis allows users to make decision when they have to examine different expectations from several opinions about a system. The name of this tool stands for values, policies, events, content, and trust.
Values
This step requires all members to present their opinions about goals, beliefs, and current problems no matter they belongs to human resources or capital resources, tangible or intangible issues.
Policies
This factor indicates the scale in which what manners cab be performed.
Events
Of course, this step point out a chain of activities.
Content
Make sure the content is suitable and meaningful enough.
Trust
It is an important step because making all participants have the same belief will make your business more successful.
In summary, there are various tools available for a company when they want to do a business analysis. Because each analytical tool is suitable with a particular business depending on the aim of the company, current situation, and so on, business owners should think carefully before choosing the most appropriate tool for their companies. Once they can select the best method for their enterprise, it will be much easier for them in decision making process or generating a strategic marketing plan.
Magento Support
& Maintenance Services
Make sure your M2 store is not only in good shape but also thriving with a professional team yet at an affordable price.
Get Started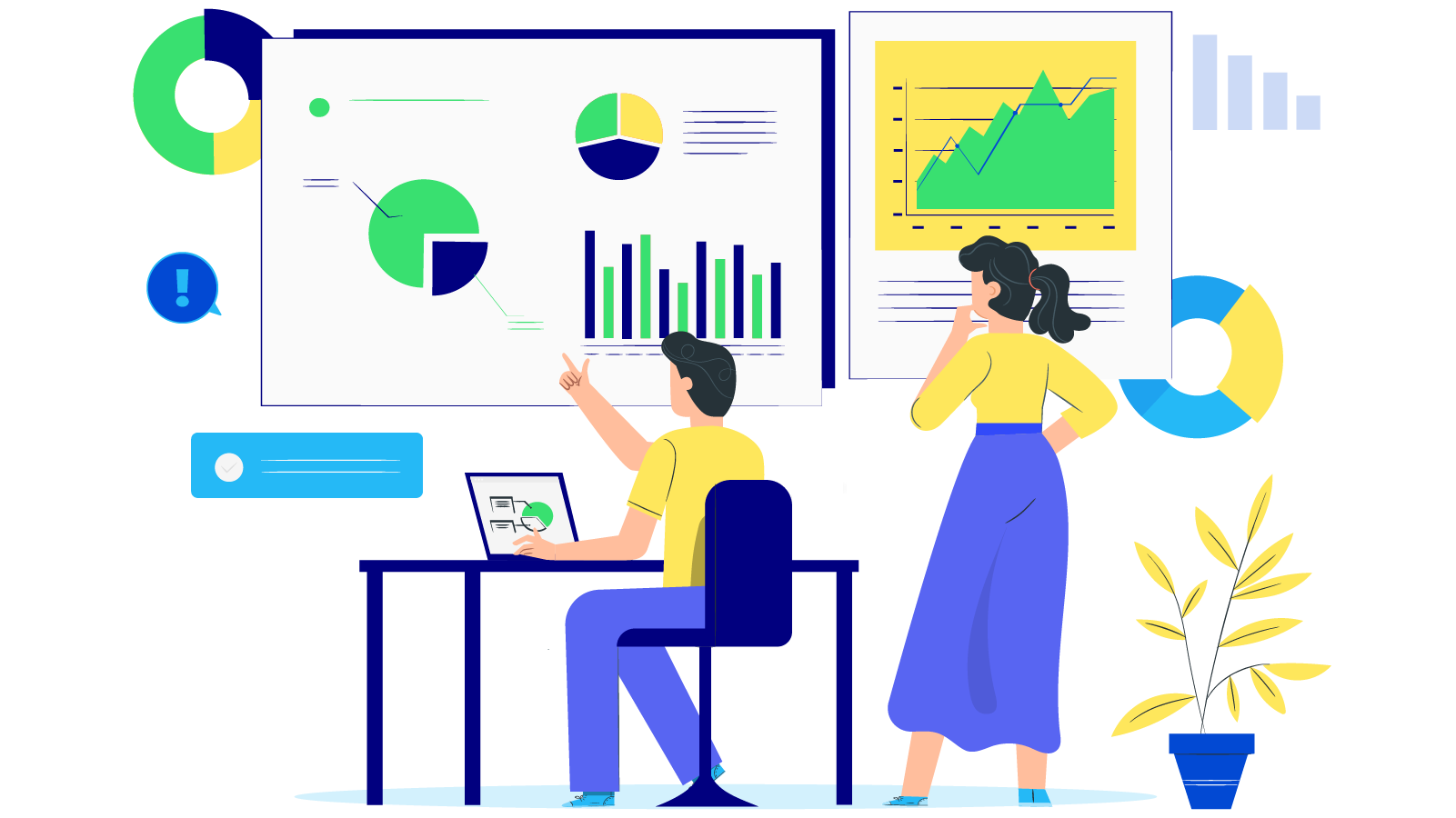 New Posts


People also searched for
business analytical tools
company analysis tools
business tools for analysis
internal analysis tools
analytical tools in performing a situational analysis
analytical tools in business
analytical tools for business
external analysis tools
business case analysis tools
business level analytical tools
external environment analysis tools

tools for company analysis
scrs analysis
situation analysis tools
situational analysis tools
analysis tools like swot
ib business tools
tools for analysing business environment
swot analysis and other tools
internal business analysis tools
business performance analysis tools
tools of environmental analysis
management analysis tools

environmental analysis tools
strategic analysis tools
managerial analytical tools
other analysis like swot
analytical tools for business analysis
tools for industry analysis
case analysis tools
analytical tools examples
business environment analysis tools
types of strategic analysis tools
strategic business analysis tools
swot analysis similar tools

external business analysis
2.2.x, 2.3.x, 2.4.x
Subscribe
Stay in the know
Get special offers on the latest news from Mageplaza.
Earn $10 in reward now!