8 Types of Event Marketing to Greatly Boost Your Online Business
The Most Popular Extension Builder for

Magento 2
With a big catalog of 224+ extensions for your online store
When was the last time you attended an event?
Was it a webinar or an exhibit? A trade show or business launch party hosted online? What about an interesting, socially distanced 5k?
These events are distinct, but to the organizations or brands who organized them, they all had a popular aim: to engage and entertain participants (also called potential customers).
Event marketing is a remarkably effective strategy for all types of businesses, from education and technology to retail, medicine, and non-profit.
Events are not only beneficial for their organizations and sponsors but also valuable to their participants. Events inspire, educate, interest, entertain and bring people closer together in a way distinguished from other marketing attempts.
That's the reason we provide some fresh insights into event marketing and types of event marketing. This guide will aid you to greatly capitalize on event marketing for your online business.
Table of contents
What is Event Marketing?
Event marketing is planning, building, and implementing an event for the aim of marketing a brand, product, or service. Events can be organized in person or online, and brands can either host an event, join as an exhibitor, or attend as a sponsor.
When it comes to event marketing, there are a number of events. You can host a small roundtable of seven to ten attendees, partner with another company or sponsor a 5K, or organize an exhibit at a big trade show - or host one of these online.
You can set up a multi-day event that engages thousands of participants, speakers, sponsors, etc. For example, INBOUND has hosted sessions every year online and attracted a large number of attendees across the world.
It doesn't matter the platform's size for your event, provided that you're giving value to your clients, potential clients, and brands.
Why Event Marketing Matters to a Business?
Generate one-on-one customer engagement
Many software and e-commerce businesses never need to meet their clients in person. That's where event marketing comes in handy.
According to a Bizzabo study, 93% of marketers assume that in-person events open a precious chance to build connections in an increasingly digital world.
Attracting clients and potential clients at events would help create personal interactions. These personal, one-on-one connections contribute to brand loyalty and let your clients humanize your brand. Besides, events also offer a reprieve from the distractions of everyday life - meaning you can grab a customer's attention better than over a phone call or in-office PR. With that attention, you have an opportunity to sell or upsell your goods and services.
Promote product and industry education
No matter what kind of event your brand sets up or participates in, there's most probably an education part. That's what makes event marketing so effective - they don't concentrate exclusively on a brand or product.
Meanwhile, they concentrate on educating and engaging a demographic or industry and market products and services on the side.
Boost brand awareness
Hosting or attending events is a great way for brands to establish and develop their brand. 64% of event marketers claimed that the main reason for setting up events is brand awareness for their company or products.
Event marketing enables you to combine a physical identity and aesthetic with a different digital brand. For instance, with pop-up stores, events bring a genuinely immersive experience at which customers can have a real feel for your company and what it looks like in person.
The most interesting part about utilizing events to increase brand awareness? People discuss events. Customers, media, influencers, bystanders discuss events in person, on social networks, in the press, etc. That makes events an awesome way to teach and notice people of your brand and products.
Generate businesses
Brands decide to invest in event marketing as events inherently create new businesses and revenue opportunities. In-person events can have a considerable impact on gaining their company's main business goals.
As an event host, the registration process can create a number of people who are already concerned about your product, industry, or at least fall in your target audience. If you join or sponsor an event, you can accumulate leads via an email list, demo offering, or by starting a competition.
8 Types of Event Marketing
To build a holistic event marketing program, make sure you employ both online and offline events to reach as many potential customers as possible.
In-person events
There's nothing better than meeting clients and leads directly. Using in-person events is a clever way to move beyond a digital presence and connect with customers on a closer level.
According to research by Eventbrite, 69% of millennials presume that joining live events and experiences brings them closer to other people, the community, and the world. By building a space for people to interact face-to-face with your brand and other consumers, you can establish a loyal following and increase brand awareness.
There are some formats your live events can apply, but the most popular are conferences, trade shows, meetups, or customer appreciation events.
1. Trade shows
Trade shows bring together individuals and brands in a specific industry or profession and are often used for lead generation and brand awareness boost.
As there are many companies present at trade shows, it's essential to think about how to make your brand outstanding. If you're a sponsor with a booth, you had better think about the layout and location of your booth.
2. Conferences
These large-scale events take up a major portion of the events industry. Conferences often have a schedule packed with brilliant speakers, educational workshops, and useful networking sessions. The most successful conferences are the combination of a professional environment and a dynamic, social atmosphere.
For instance, Apple's World Wide Developer Conference 2019 is a big-scale conference. The product, content, and keynote updates are provided based on the developers and product users' interests and concerns. There were highly expected speakers and sessions that show customers how to make the most use of their products.
Do you know that sponsoring a conference will improve your brand recognition at the event? Thanks to your logo on marketing materials and a presence on the floor with your booth, participants who are searching for new solutions can easily find you.
3. Appreciation events
Expressing your appreciation to your customers by hosting an event can escalate customer satisfaction, referrals, retention, testimonials, and sales.
4. Meetups
Brands can choose to sponsor a local meetup geared towards their target demographic, helping reinforce brand awareness and engagement. These smaller events give brands an opportunity to network and foster relationships with locals. If you own a local business, meetups are a good idea to provide exclusive deals or promotions to drive new customers.
5. Launch parties and celebrations
Launch parties or celebrations are small, private events hosted at the launch of a business, upon an announcement, or enjoy success or breakthrough. Several brands set up an annual party to host and entertain customers. While these types of events shouldn't be focused on a brand or product, a simple speech or presentation can connect the event with a brand and remind participants why they're there.
6. Workshops
Workshops are somehow like seminars and roundtables where brands focus on sharing insights and educating participants. However, different from seminars and roundtables, they're usually open to the public. Workshops can be hosted online and offline; they discuss a topic related to the business, which makes a company appear more reliable and credible in their field.
Other sorts of event marketing are customer-only conferences, networking sessions, job fairs, competitions, sponsorships, award events, and VIP experiences.
Online marketing events
A digital marketing event is a cost-effective alternative to hosting or joining physical events. They also enable businesses to approach the worldwide audience and generate events that discuss trending and timely topics.
7. Seminars
Seminars often take place in a more intimate setting and mostly concentrate on educating participants. The smaller number of participants would allow for deeper discussions and invaluable knowledge sharing. Seminars likely last from a few hours to one day.
For example, the ABM Leadership Alliance hosted their first seminar in Boston, which was called ABM by the Numbers. The event attracted B2B marketers who specialized in growing their event strategies with key metrics. Moreover, it also offered professionals a channel to share and review key learnings and present case studies.
If you hold a live webinar, try to make it interactive by enabling attendees to raise questions and taking polls. This boosts customer engagement and makes the audience feel like they got real value for spending time on your webinar. Besides, polling brings in important data that you can share with your sales and marketing teams.
Be creative with your webinar format and topics to keep attendees intrigued. Think beyond just showing a slide deck and continually running for hours without stop. To enhance the impact of your live webinar and maximize attendee engagement, consider incorporating event advertising as a crucial element of your strategy.
8. Live streaming events
Live streaming enables people who cannot join in-person to watch presentations and interact with your brand via social media. It can also be an exciting way to provide viewers a "behind-the-scenes" look at your event, generating more transparency and bringing your company a human face.
Starbucks leveraged live streaming to broadcast their event showing the significance of voting. The speakers talked about the significance of voting and prompted viewers to send in questions which they would later answer to boost engagement for the event.
You can live stream in-person events that you're holding, or attending, via social media like Facebook Live or hire a production crew for higher quality broadcasting.
To get viewers interested, ask them questions and get them to respond via social networks. That will significantly enhance engagement and trigger a sense of community among viewers as they can view people's responses and interact with them.
How to Succeed in Event Marketing?
The event elevator pitch
An event elevator pitch is a brief summary to describe your event to someone without any knowledge of it. It is a chance to grab someone's interest and understanding. Contemplate the best way to convey the vision and benefits of your event in several sentences or in one minute.
Social media brings a golden chance to assess and measure the success of your message to find what resonates the best. By employing this growth hacking method on your social networks, you have an economic opportunity to test and nothing to risk.
Hone your event elevator pitch is a crucial and valuable exercise. Once determined, it should be focused on all your key stakeholders to make sure everyone is sending a coherent message. Any chance to concisely share the information of the event and act as an ambassador should never be squandered.
Comprehend your stakeholders
The more you understand your participants and investors, the more successful your events will be and the easier it becomes to adjust your message. One medium to enhance your communications is for your organization to grow five personas, which refers to your major attendees and stakeholders.
Personas are fictional characters representing your main and most typical clients and partners. By generating each persona, you would get their personal information, background, and struggles, which helps to depict who you are communicating with and adjust messaging. In addition, personas can let you choose the most relevant trends and tools to be deployed. For instance, you may grow personas for:
Someone just starting out in the industry in their initial entry-level job and trying to determine whether it would be valuable joining the event.
The aging CEO of an organization conceivably tending to sponsor the event.
The marketing manager of a brand who contemplates exhibiting at the event for the first time.
The founder of a rapidly developing start-up who decides whether to participate in the event.
For every character, you should consider their momentums in terms of joining the event, their fears, aims, pain points, and what value your event can bring to them.
Here are some example questions for your personal profiles:
How do they absorb content?
What technology and social media do they employ?
How much time and disposable income do they own?
Who are their major influencers?
When are they most probably to interact and how?
The characters should be built from a mixture of educated guesses and data. As you collect more data, the personas can grow and become more factual using offline analytics such as survey data, NFC, Google Analytics, beacons, mobile apps, live response data, and other tools.
Personalization
Consider a certain elevator pitch that will directly attract each persona you have built. Create a consistent message on how to sell your event to this particular stakeholder and begin to group your audience accordingly to allow you to dramatically personalize your communications.
Let's review each social media post, piece of content, or email you tend to send from the perspective of the receiver. Think about what outcome you want to gain and why the receiver should care, and what action you can anticipate. If it conveys a weak message, it is quite difficult to resonate with them.
The participant journey
During your attendee journey, you have multiple touchpoints with your attendees and stakeholders before, during, or after the event. By grasping these touchpoints within the event life cycle, you can have a deeper insight into marketing chances, as well as the chance to boost satisfaction along the way.
Contemplate all the ways a stakeholder may reach out to your brand. You had better think about various scenarios and the steps they take. Where does the journey begin, and what are the paths of entry. Remember to record offline and online steps from the marketing and pre-registration stage to the post-event survey and follow-ups.
It's essential to record both main and subsidiary touchpoints. Each step and decision may impact the participants or event partners. Employing post-it notes is an ideal way to map it out and adjust the journey from the beginning.
Main touchpoints
Event website
Registration process
Exhibitor brochure
Direct invitation
Suggestion from an influencer
Exploring that smart badges will be employed at the event
Event program and content
Sponsorship pitch
Personalized metrics tailored for how a participant was engaged
Subsidiary touchpoints
Response time to a query sent via email
Learning that a competitor is exhibiting at the event
Interactions via social networks
Greeting on arrival at the event
How rapidly the follow-up is after the event
The tipping point
Consider how people choose whether or not to join an event and try to comprehend their behavior and process. What are the determining factors? These are just several elements that have a part:
Suggestions
Web search
Reviews
Researching alternative options
Comparing against other events
Price
Achieving a certificate or professional accreditation
It could be a few factors combined that keep the balance leading to the decision to attend, but understanding these triggers help improve your marketing strategy.
Paying attention to every touchpoint along the journey will help determine gaps, strengths, and weaknesses to enhance your marketing offering and communication strategy. It may allow you to streamline and fasten the process. That makes it easier to convert potential participants into confirmed ones or stimulate them to engage more with the experience.
Process planning
Once you have drawn the participant or stakeholder journey, you can define primary elements and crossroads in the process. Process planning will crystalize how to impact particular outcomes and begin to grow the strategy behind what you want to gain.
This practice will also point out where potential tools can be employed and their main purpose. You want different channels to be employed efficiently and in different ways instead of broadcasting the same message with a broad-brush approach via all platforms. Each channel's identity and purpose can then be changed.
Efficient frequency
It is inconceivable that somebody will take action as soon as they hear about your event. Efficient frequency is the number of times a message needs to be heard before somebody takes action. This could be purchasing a ticket or asking for the chance of exhibiting at the event.
There are many studies about what this magic number is, and a lot of marketers accept the rule of 7. Nevertheless, for the entertainment industry, the average touchpoints required is actually 9, and not for profits; this increases to an average of 16.3.
If you can identify and plan different touchpoints for stakeholders to encounter your event marketing, you can raise your opportunity for a successful engagement or sale. Meanwhile, the result is not assured, but it is always clever to plan to exceed the minimum number of touchpoints needed to provoke action on behalf of the stakeholders.
By imparting a powerful message, you can reinforce trust and familiarity with the potential attendees, sponsors, or exhibitors. Make sure that potential participants and partners can find you, and you can remind those who have the event on their radar but haven't' booked their place to join or exhibit.
If it is a paying event, you'll need to bring enough explanations for people to seek a way to register. If someone is still sitting on the fence, you need to try harder to stimulate and reassure them.
If setting an event with expected or assured attendance, you may need to try harder to be heard in advance as your guests could view it as a low priority. Regarding your event, you'll need to contemplate how you can draw attention or prompt thoughts or action before the actual event.
For both cases, being on-trend and employing new tools can be a great way to stick out. By gaining respect as an innovator, taking the lead, and doing things differently, you can inspire those attending your events and attract them. Let's have a strong stance that this is not a repeat of earlier events and require full attention for the upcoming journey.
Combine it together
The stakeholder journey should consider the process and experience of the participant and other partners before, during, and after the event. It is a complicated route map and is not just about when an attendee purchases a ticket or commits to join the event. There are numerous influencing factors that have some impacts on the entire experience. Meanwhile, for event planners, the main marketing goal is often convincing someone to register the touchpoints across the event process, which can strengthen synergy, excitement, engagement, and loyalty.
Enhancing the overall experience and interaction increases the chances of an attendee, exhibitor, or sponsor suggesting and repeating joining your event, aiding to nurture a lifetime customer.
Identify your event's stakeholders' ROI
Event planners and marketers are attracting and persuading participants and partners to keep coming back again and again. By utilizing an integrated dashboard and tools, they can have joined-up data and link it to a broader picture to demonstrate the attendee journey.
They can find out possible touchpoints and chances to reach them and other stakeholders via various channels. By determining realistic personas, they can grow and tailor their messaging, which can be assessed via growth hacking techniques.
It is much cheaper to stimulate someone to return to your event instead of seeking and recruiting a new attendee or headline sponsor each time. Maintaining conversations going all the year and creating a sense of community around the shared interests and vision of your participants is a smart strategy.
Learn more: What is B2B Event Marketing?
Final Thoughts
Establishing and running an event is a mammoth task. However, if you adapt it with a proper method, you can set up your first event soon.
Whether you're tending to entertain new customers, make your contact list, or raise money for your non-profit, event marketing may be the perfect idea for you.
If you have any experience or knowledge related to event marketing, please leave a line in the comment box. We'd love to hear from you.
Website Support
& Maintenance Services
Make sure your store is not only in good shape but also thriving with a professional team yet at an affordable price.
Get Started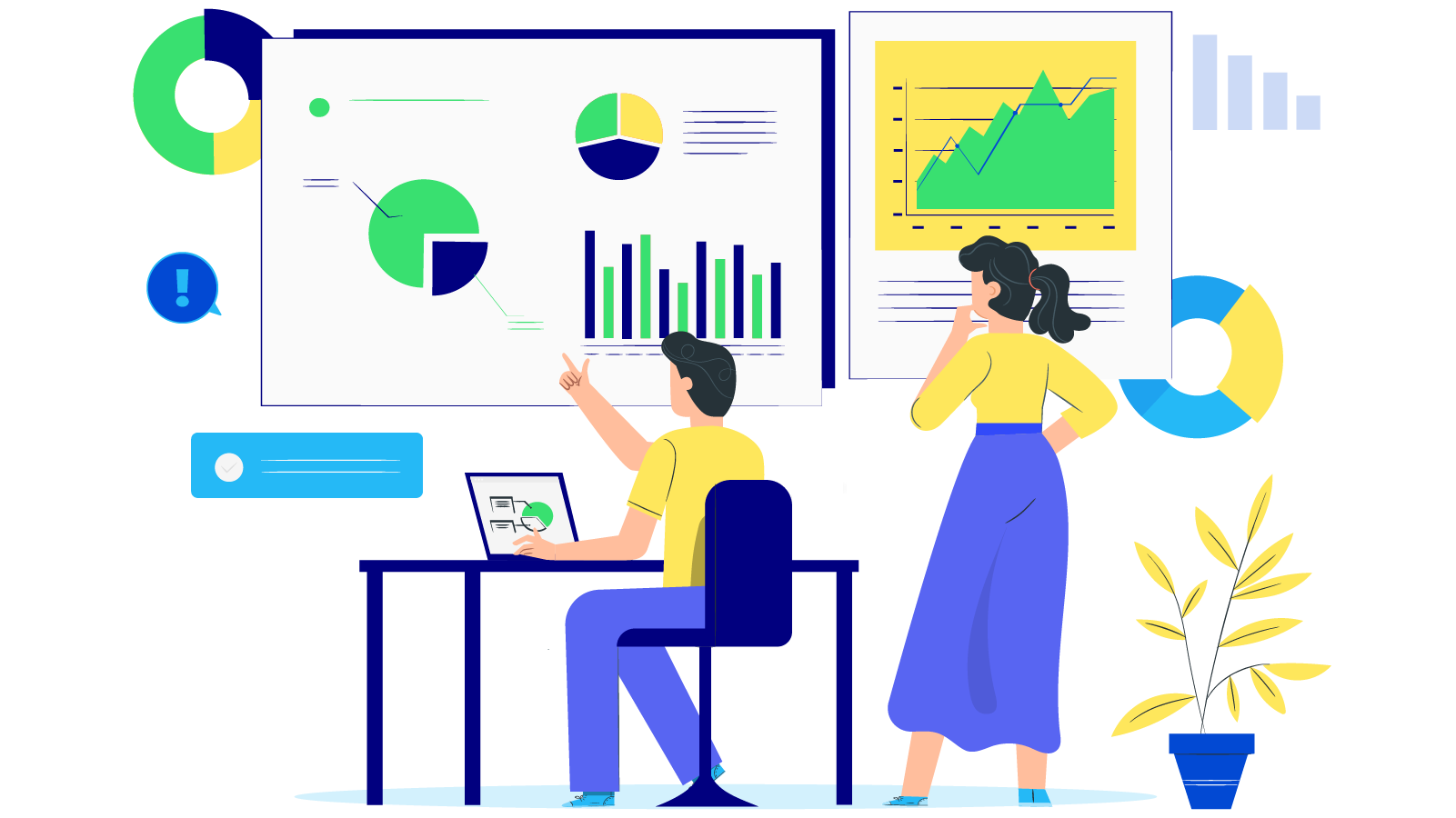 New Posts



Subscribe
Stay in the know
Get special offers on the latest news from Mageplaza.
Earn $10 in reward now!