Importance of Influencer Marketing
Social Media is growing, following the evolution of the form of PR, advertising through the goodwill of the most influential people on social networks as well as famous bloggers. A compliment, a favor or a call from these people, can have a much greater impact on consumer behavior than advertised. The term Influencer Marketing also came into being from here.
What is Influencer Marketing?
Influencer marketing is a form of marketing that uses influencers to send brand messages to the market. Instead of advertising directly to a group of customers, you will inspire and pay the influencers to help you do that. The influencers will spread their voices through social media channels either by compiled labels or by their own writers.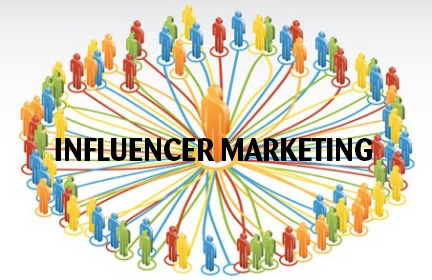 Connecting with influencers in your field is intended to increase interactivity and trust in the product. Top influencers in the field can help you reach out to more targeted customers. They can lead people to believe in your brand by connecting you with people who care about them. The result: you can sell more products, gain the trust of the user, spread the message PR quickly …
And whether you are a large or small business, you should use Influencer Marketing. It will increase the level of access, influence and trust for your business. Especially for new products, brand new to market, this is probably one of the most effective way to reach your potential customers quickly, get the attention. in a short time.
Why you need to use influencer marketing
According to the search result on Google Trend about "Influencer marketing" keyword, in the period 2014-2017, "influencer marketing" phrases has increased rapidly. The search in recent months is quite high, proving that influencer marketing has a great influence on the marketing campaigns of businesses.

Influence Marketing can help you improve your revenue, develop brand awareness, increase your own social influence, and much more.

In addition, there is another advantage when you use Influencer Marketing: you do not need to have a large budget - the most important thing is that you need to find out how to do it, have an effective Influencer Marketing plan, and choose the "True" Influencer for the campaign.
Some types of Influencers
The networker
This group has a very good friendlist, the number of followers is full, there are fans like the artist, etc, wherever you go, you will also meet. Everyone know them. This group often writes humorous content. They usually have many likes, comments on social channels but no influence or trust.
The opinion leader
This group is considered to be the most valuable. It is common to spread a certain field such as business, creativity, writing, entrepreneurship, etc. They build trust with their friends, followers, etc. What do these people say, the devotees also like, comment and also have confidence in them. This group is well suited as "brand ambassador". But especially, this group has a strong personality, so we are difficult to reach and make them exciting.
The users
This group is just ordinary people, but their community is the same people. So, there will be interplay between them. For example, student union, marketing association, shop owners association, etc.
Summary
Influencer marketing is an indispensable factor to promote the brand of business and increase the trust for the customers about your store. You know, any customer also wants to buy the product or the service at the reputable store. So using the influencer marketing for the business is very necessary.
New Posts

Subscribe
Stay

in the know

Get special offers on the latest news from Mageplaza.
Earn $10 in reward now!