Importance of Influencer Marketing
The Most Popular Extension Builder for

Magento 2
With a big catalog of 224+ extensions for your online store
With an increasing demand for attention and various product options on the market, customers don't know who to trust. Their imposing measures to prevent advertising make it extremely challenging for brands to catch up with the digital landscape.
Meanwhile, customers also tend to trust word-of-mouth advertising from their family and friends rather than advertised content directly from brands. Therefore, influencer marketing likely becomes the hottest, most promising marketing on the market.
This article will hand you some valuable knowledge about influencer marketing and give you some guides on building an effective influencer marketing strategy for your own business.
Table of Contents
What is an Influencer?
An influencer is a person who has the power to influence the behavior of other people thanks to their persuasiveness. Influencers can be segmented into three key groups, according to their audience size:
Micro-influencers: Those have less than 10,000 followers. They are suitable for reaching niche yet dedicated audiences.
Power middle influencers: Those have 10,000 to 250,000 followers. These folks may not have the influence of mega-celebrities, but they have a close and engaged audience who are likely to trust their recommendations. These influences also have some experience partnering with brands.
Macro influencers: Those have more than 250,000 followers. These are Instagram and Youtube celebrities. They have the biggest reach but may not have the same authenticity and credibility related to power middle influencers, so contemplate seriously before signing any deals.
What is Influencer Marketing?
Influencer marketing is not a brand new concept as brands with tremendous budgets have paid celebrities to promote their products for decades. However, when customers stay away from traditional marketing and prefer social channels and fresh forms of digital marketing, a new marketing type via online influencers has appeared.
Today's influencer marketing refers to seeking a "normal" person on Instagram,Twitter, or Youtube with a huge number of followers. Besides, you can try adopting influencer marketing through different ways:
Pay the influencer a certain amount to produce sponsored posts about your product or brand
Offer the influencer free or discounted merchandise to get a review
Provide the influencer exclusive products or important information to have posts about your product or brand
Every influencer has invested time building their own brand identity and increasing their audience. They boost trust with their followers via their authenticity. While customers might be dubious about big celebrities promoting products or brands, they are more inclined to trust influencers who are normal people like themselves.
In the meantime, brands may need to trust the influencer to manage content, such as writing feedback or generating posts that feature their products. That's the reason why it's crucial to choose the right influencer to work with your brand. Marketers should make every effort to get subtle and authentic content from influencers instead of excessively promotional posts.
Why is Influencer Marketing Important?
Precise targeting
Determining and targeting the right audience is an essential part of every marketing strategy. Nevertheless, it is often a challenging process and requires a thorough understanding of your potential consumers.
Influencer marketing enables you to surpass this step because the hard work has already been handled by influencers. You just need to make sure that the influencer is related to your niche and their public persona matches your brand's image.
Suppose that you have a clothing-retail company that sells affordable and fashionable clothing for millennials. Partnering with fashion models and bloggers will help you approach their audience who are inclined to be interested in your products.
Enhanced brand awareness
Influencers, thanks to their huge reach, have the ability to extend brand exposure and raise brand awareness. As an influencer suggests or promotes your brand, their followers will probably take notice. Besides, suggestions from a popular influencer are often perceived more authentic.
Working with influencers enables you to cut through the noise and drive their followers to your brand. It increases more visibility to your brand and helps build meaningful online conversations about it.
Boosted audience engagement
Boosting the number of likes and comments on your social media posts is a really hard task. In the absence of good engagement levels, gaining millions of followers won't lead to any results. This is where influencer marketing can be a good idea.
First, collaborating with influencers enhances the quality of your content and makes it more user-centric. Such content is more inclined to find traction among your target audience.
Second, as an influencer shares your content on their social media profiles, their followers will also engage with it. If they love the content, they may tag their friends and share it on their account, further expanding its reach.
Improved conversion rates
The ultimate goal of any business is to grow sales and gain more profit. Nonetheless, it is extremely struggling to attract potential consumers by blowing your own trumpet.
Customers are becoming cautious about such brands and often spend hours conducting online research before making a purchase decision.
Influencers get the power to attract more people towards your products or services. This is because customers believe the suggestions from their beloved influencers.
Brands can utilize it to influence purchase decisions and increase conversion rates. A study shows that 33% of the participants agreed that influencers are the most reliable sources for shopping recommendations.
It is clear that influencer marketing is a robust tool for customer acquisition. It helps you drive more prospects for your business and eventually, escalate your revenue.
Increased trust and credibility
The enormous power of influencers lies in their followers' trust. This trust can help them build a loyal fan community.
As an influencer writes their honest feedback about your products or services, it is considered an authentic testimonial. It reinforces your brand's reputation and fosters your credibility.
Moreover, partnering with influencers allows you to gain the trust of their audience. In the long time, this is the perfect tool to grow an army of loyal brand advocates. It aids you to amplify brand awareness and earn more revenue.
The Importance of Influencer Marketing in The "New Normal" Digital Industry
The 2020 global lockdowns were a major stimulating factor for online commerce. TikTok has become mainstream; podcasts stick to our everyday life, and Instagram is now shopping-oriented. Wherever possible, customers stay away from advertising. We've been in a new stage of democratic media consumption where customers select what they listen to and who they trust.
This makes the digital marketplace become crowded. With the growth of the attention economy, we witness a brand new form of exchange where brands find and acquire customer attention by creating interesting and appealing content.
Influencers are your content production. They generate native advertisements that tend to resonate well with customers, which can boost your advertising performance and increase overall conversion. Then analysts can then find out the best performing influencer content and generate paid ads to run to a specific target audience. As influencer content is considered more authentic, this usually brings in better engagement and conversion rates.
In response to this shift, advertising agencies in LA are collaborating with local influencers to produce native advertisements that resonate with their target audience. These influencers play a pivotal role in boosting advertising performance and enhancing overall conversion rates, offering a fresh approach to capturing customer attention in the age of the attention economy
Types of Influencer Marketing
1. Competitions and giveaways
According to your product's price point, you can use a small amount of your budget to give away some products every month to competition winners or influencers.
Influencers' unboxing videos via their Instagram accounts or Youtube channels can help highlight your product by getting it in front of their audience at a low cost to your company.
Some influencers get a lot of freebies and exclusive items that they spend one day of the week to unbox all their presents on social networks, thanking the brand that sent them, giving some reviews, or using them right on the platform.
On the competition side, a simple way to grow more engagement is to add engagement instructions as a stipulation for joining the contest. Here're some recommendations:
Liking the post
Following
Sharing the content
Signing up for a newsletter
Tagging friends
Generating original content
Make sure that the rules are clear, so confusion won't stop participants from joining. That also guarantees that there's no dissatisfaction among the audience when the winners are revealed.
2. Sponsored content
Sponsored content is one of the most common marketing examples. Brands contact influencers to ask whether they agree to endorse one of their products or services or vice versa. The final product is often an image, video, or blog post featuring your goods or services, based on the influencer's channels you've compromised.
These campaigns often begin with the brand sending the influencer a campaign summary that includes certain guidelines and requirements. However, it's also essential that you give your influencers some creative freedom. It's their audience, so they know the most appropriate ways to engage them.
3. Product and content collaborations
Several brands have partnered with influencers to co-create products or content. This is often seen in the beauty and fashion industries, where influencers produce their own line of accessories, clothing, or beauty products under the brand.
For instance, Rihanna collaborated with MAC Cosmetics to create a Riri Woo lipstick.
Obviously, this is a cohesive strategy if you're producing products yourself, and it's more popular among brands that have already established a name for themselves in their industry. If your brand faces these kinds of problems, you might go for content collaborations.
4. Takeovers on your platform
In a takeover, the brand allows the influencer to access its social media channels for a specific period of time. Normally, the period lasts within one day, but some last as long as a week for special events or occasions.
Influencers can produce day-in-the-life-of or behind-the-scenes posts, stories, and videos to make your audience intrigued and engaged.
The biggest drawback of this influencer marketing practice is that you'll basically need to give the influencer your password. For obvious reasons, you'll have to ensure there's a high level of trust. And a contract is necessary, too.
In case you have a Snapchat account, the platform has a feature that allows your account to post takeover stories without providing strangers your login details.
5. Reviews
One of the most popular influencer marketing practices of reviews includes a brand providing its products or services to the influencer for free or the influencer writing a review in exchange.
If you've watched any "unboxing" videos, this may be the motivation. The premise of these videos is that the influencer has never known or experienced the product before; they're unboxing and testing it out for the first time on camera.
Meanwhile, several web personalities have established their name on reviewing products, like cosmetics products. In these cases, they may be receiving these products via other ways than an influencer marketing partnership.
6. Long-term brand ambassadors
As the name mentions, a long-term ambassador is an influencer who works with your brand for a specific period. You could consider them a "face" of your brand, kind of how famous spokespeople work in traditional advertising strategies.
Different from other influencer marketing practices, a brand ambassador might market your brand for some months to a year or longer.
This sort of influencer marketing campaign can drive great results as:
More frequent promotion opens more chances to showcase the versatility of your brand's offerings.
Repetition keeps your company at the top of mind for the ambassador's followers.
A closer rapport with the influencer means more trust, reliability, and authenticity in their audience's eyes.
The churn rate in your marketing strategy is lower, which equivalents to less uncertainty and more convenience.
Read more: 7+ Best Influencer Marketing Platforms to Promote Your Campaigns
How to Create an Influencer Marketing Strategy?
Invest in influencers who use videos
Video production is the newest craze, and if you aren't capitalizing on that channel, you're already behind the time.
When researching a purchase decision, 4 out of 5 millennials choose video content. While video content is developing, brands are drawing their advertising investment out of Youtube at record numbers, primarily because they cannot take control over where or when their ads are displayed.
Without that control, brands are changing from traditional video ads that bother Youtube videos to influencers who discuss their products in the video content.
Some typical examples include unboxing videos, product teaser campaigns, and exclusive reviews from major influencers, which contribute to generating buzz early and stimulating crush sales goals for the first product launch.
Moreover, it's vital to remember that Youtube is not the only platform worth investing in for videos. Social media video marketing can open an excellent chance. Instagram has live stories and Instagram TV (IGTV), which is basically a channel for major Instagram influencers to stream longer content to their huge number of followers. Facebook and Snapchat are also potential options for partnering on video content.
Boosted transparency
One of the simplest ways to reveal the fact that influencers are being compensated for endorsing your brand is to get them to put #sponsored, #ad, or #[brand name] partner in their post.
Instagram developed its branded content option, which enables you to tag your business partner and obviously disclose a sponsored post.
To decrease the risk for your brand, you should check your influencers' posts and content on a regular basis to ensure they're following your guidelines.
Generate helpful content rather than ads
According to LamMarketing, Content marketing originates from people's need for authenticity. Customers were sick and bewildered about traditional advertising clogging up radio, magazines, TV, and billboards. Then with the dot.com explosion, the digital age brought in a new type of advertising that boosted that demand for greater authenticity. Understanding this evolution, it is vital to craft an influencer brief that clearly communicates this balance between non-commissioned and commissioned content, ensuring that the influencer maintains authenticity and trust with their audience With that in mind, the influencer you pick to work with has to have the proper balance of non-commissioned content and commissioned content. Or else, the trust factor fades with it, their followers, and impact.
Remarkable Examples of Influencer Marketing
1. Häagen-Dazs BOGO promotions at Walgreens and Duane Reade stores
This campaign reminded New Yorkers that ice cream was an integral part of summer. It marketed the Häagen-Dazs BOGO (buy one get one) promotions and sampling events at Walgreens and Duane Reade stores.
Häagen-Dazs worked with New York City local influencers who followed the millennial style. The influencers produced content around the theme "Häagen-Dazs Open Container" - #HDOpenContainer - a play on words combined with events in New York. It presented that Häagen-Dazs is the indulgent yet mature treat to relish with friends.
Besides, the campaign had covering rooftop parties and live social updates from sampling events. The content was produced with a considerably New York-centric feel.
Additional influencers helped popularize the posts, divided by digital zip codes. They specifically focused on people on their phones in the vicinity of the stores.
Then, they expanded their influencer campaign to cover Facebook, Twitter, and Pinterest. This guaranteed that an even broader audience shared the content.
As a result, the campaign obtained 14.3 million impressions and 27,400 social engagements.
2. "Naked" selfies campaign from Swisspers
Swisspers, an American Cotton brand, convinced beauty bloggers and their followers to upload "naked" (makeup-free) selfies, which was included in a cheeky "Sleep Naked" sweepstakes. When the campaign ran, celebrities such as Taylor Swift, Drew Barrymore, and Jenifer Lawrence had already uploaded their own pictures without makeup. Although the celebrity posts were not related to the campaign, Swisspers's target audience got used to the underlying concept.
In this case, you'll find no need to reinvent the wheel. When it makes sense for your products or services, you can flexibly experiment with influencer content that is based on current social media trends. As the influencer has his or her individual take on a personal channel, the posts should be timely and reliable.
3. The Pepsi Emoji Product-line at Walgreen Stores
Pepsi attempted to escalate its sales at Walgreens, so they generated limited edition packaging and the #SayItWithPepsi hashtag. They decide to target millennials, so social media engagement is an ideal promotion even for in-store purchases.
The aim of the campaign was to show that incorporating the uniquely packaged Pepsi emoji bottles - only found at Walgreens - into your summer activities.
Pepsi leveraged influential creators to grow original organic-style content about the 200 Pepsi emojis who then spread the content to their millennial-aged followers. The shared content covered original blog posts, branded video content, and photography. It attracted teenagers to Duane Reade and Walgreens stores to buy Pepsi Emoji bottles to help them enjoy an amusing summer adventure.
Then Pepsi analyzed the performance of all the content that these core influencers had generated and shared. They chose the best performing content and asked 40 secondary influencers to share this quality content with their audiences - again; they focused on millennials. The second stage brought in an extra 26,000 clicks on the shared content.
The campaign was launched with two Twitter parties celebrating #SayItWithPepsi and the Pepsi Emoji bottles. And the former one resulted in 46 million impressions and a huge amount of engagement from its audience.
4. Dunkin's Donuts on National Donut Day
Dunkin's Donuts and their agency (Trilia) would like to raise awareness of National Donut Day. They cooperated with a digital talent network and entertainment studio (Collab) to deploy a national Snapchat campaign featuring visually appealing creative content.
Dunkin' Donuts provided a special offer for the day, and Collab chose lifestyle creators to distribute content about the offer across their cities on Snapchat. They picked eight top influencers to produce and spread teaser content.
These influencers then "took over" the Dunkin' Donuts Snapchat channel on National Donut Day. This lasts over 24 hours as they implemented the campaign across three time zones and three cities throughout the USA. The influencers utilized their content to attract their supporters to Dunkin' Donuts Stores and receive the exclusive offer. Moreover, the brand offered the influencers Snapchat Geofilters which people could use in-store.
Finally, Dunkin' Donuts acquired 10 times more followers to their Snapchat channel within National Donut Day than they usually gained in a month. The campaign influenced 3 million people and 40,000 cases of engagement.
5. Tom's of Maine
Tom's of Maine makes toiletries with natural ingredients only. The business wanted to enhance brand awareness among health-conscious consumers by stimulating people to try their products and discuss them on social channels. Tom's concentrated on micro-influencers, who then convinced their followers to create their posts. This strategy left a snowball effect that approached 4.4 million potential consumers in the first three months.
It's not always true that more followers lead to better reach. In some cases, a group of micro-influencers is more efficient and a single "macro" promotion. This is particularly true for buying decisions like selecting a vacation destination, requiring many impressions to have a conversion.
6. Sony's Xperia Z5 on Instagram
Sony Mobile France opened a new Instagram account - @sonyxperiaft - which they wanted to promote. The Sony Xperia Z5 has the most robust cell phone camera, with a five-time zoom. Sony chose Instagram as it is the perfect platform to promote photography.
The brand set the first zoom on Instagram (#InstazoomZ5) to help Instagram users recognize the power of the phone's camera.
They took an extremely detailed zoom photo with the Z5 and broke hundreds of small shots into five layers. They opened more than 100 Instagram accounts, connected by tags, that efficiently allows you to zoom into any part of the original picture and find more than 50 hidden surprises.
Then, Sony asked 30 influencers to disseminate the photos as part of a competition where they could zoom in five times on details of the original images.
It was a triumphant campaign, driving 17 million potential contacts.
Summary
Influencer marketing is an indispensable factor to promote the brand of business and increase the trust for the customers about your store. You know, any customer also wants to buy the product or the service at the reputable store. So using the influencer marketing for the business is very necessary.

Marketing Manager of Mageplaza. Summer is attracted by new things. She loves writing, travelling and photography. Perceives herself as a part-time gymmer and a full-time dream chaser.
Website Support
& Maintenance Services
Make sure your store is not only in good shape but also thriving with a professional team yet at an affordable price.
Get Started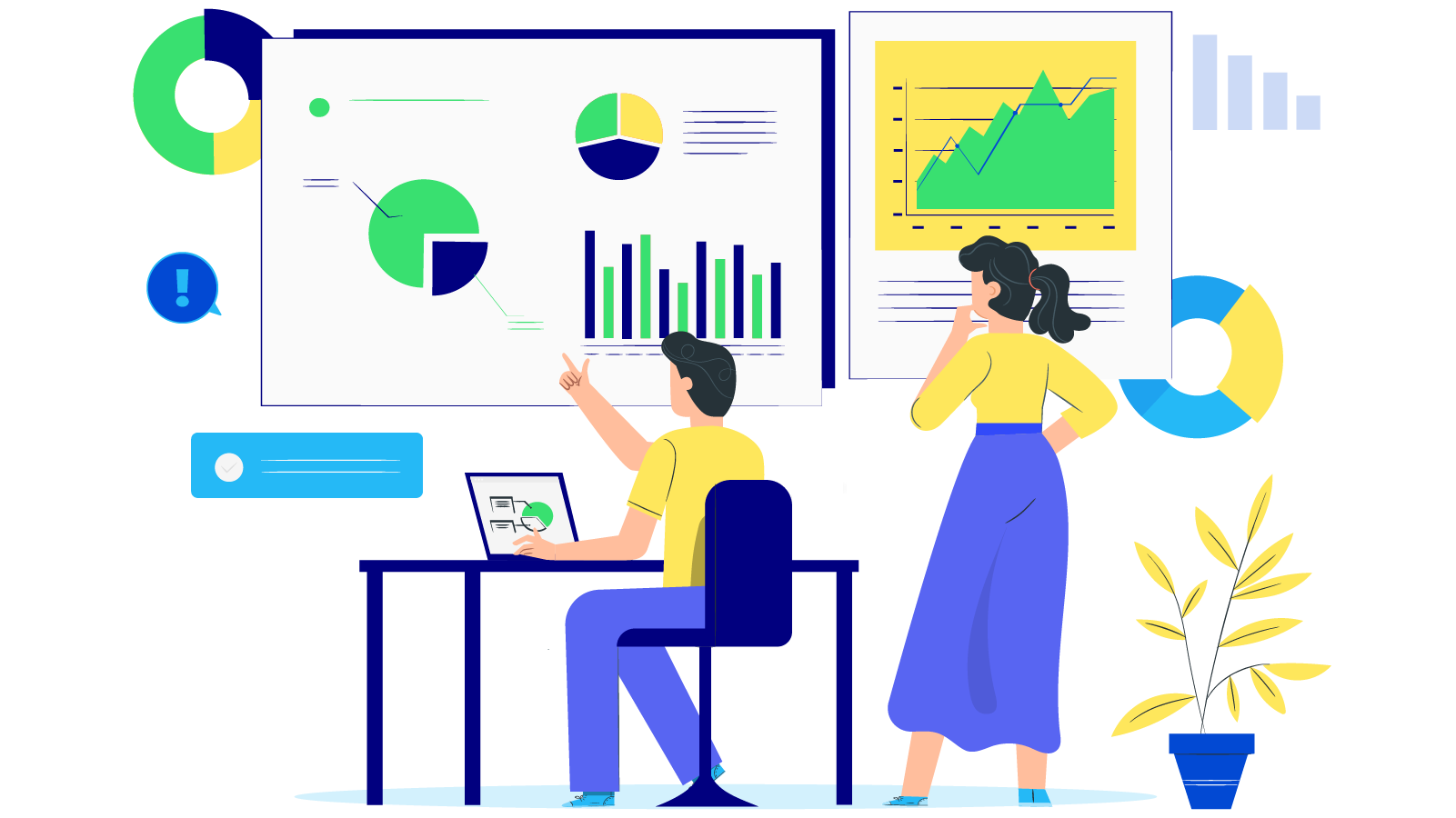 ---
---
New Posts



Subscribe
Stay in the know
Get special offers on the latest news from Mageplaza.
Earn $10 in reward now!