What is B2B Event Marketing? Meaning, Types, Tips to successful!
The Most Popular Extension Builder for

Magento 2
With a big catalog of 234+ extensions for your online store
Have you ever proactively prepared, planned, set up, and organized a business event by yourself? Has the event gone the right way as you expected? If yes, congratulations, you have already owned something fundamental of how to operate B2B event marketing. If not, because you still desire more booming results, don't worry; this article will show you striking ways to sell out your event, leverage your event data, and more.
In recent years, event marketing continues to assert itself to be a feasible and solution for B2B companies, and in reality, the development speed of event marketing appears to be like greased lightning. Follow this guide until the last words to seize your opportunities right now!
B2B Solution Infosheet for Magento 2
An all-in-one solution to increase conversion rate and boost sales for B2B business
Download PDF
Table Of Contents
What is B2B Event Marketing?
B2B or B to B is a common abbreviation for the term "business-to-business," which is a transaction between businesses, such as a manufacturer and a wholesaler, or a wholesaler and a retailer. It is different from B2C, which involves a relationship between a company and individual customers, or B2G - an alliance between business and government. You can refer to this blog to distinguish B2B and B2C more clearly.
B2B event marketing is defined as an offline marketing channel that is designed to promote a product, brand, or service through in-person interactions with the ultimate goal of actualized business values, such as customer retention, increased event revenue, sales promotion, business relationship, and brand awareness.
Whereas B2C event marketing often focuses on activating new customers, delighting current customers, and building awareness, that of B2B strictly concentrates on relationships among companies or organizations.
Event marketing can exist in various forms. It can be hosting an event to build relationships with prospects and customers, or also be attending an event as an exhibitor to introduce to visitors about your company's offerings of products and services. Event marketing can even be digital, such as webinars (web-based seminars) or live-streamed workshops.
Why is B2B Event Marketing important?
Knowledge sharing is a vital part of why people attend or organize B2B conferences. The availability of sharing and gaining knowledge from peers at other companies in the same industry is invaluable. B2B events offer a unique and exclusive setting that brings together many decision-makers at the same location. Also, the possibility to build many relationships in such a short period is quite hard to achieve through other marketing channels.
To illustrate the importance, here are some impressive statistics of B2B event marketing
Most marketers (31%) believe that event marketing is the single-most effective marketing channel (Endless Events, 2018)
95% of marketers believe that live events provide participants with a valuable opportunity to establish in-person communication in an increasingly digital world (Endless Events, 2018)
79% of US marketers generate sales using event marketing. (Statista, 2018)
Event marketing does not lose its advantage, although digital marketing channels are dominant nowadays. At an event, you are able to build relationships straight away, talk about business challenges, and how your solution can help them tackle those obstacles and add more values to their business. Consequently, you can skip unnecessary steps through direct face-to-face conversations.
Common types of B2B Event Marketing
Online events
Webinars
A webinar is a web-based seminar, which can be a discussion, lecture, presentation, workshop, or demonstration that is transmitted over the Web, allowing users to access via their PC or laptop. By using Webinar, participants can share audio, documents, and applications with other attendees.
Generally, a webinar host will talk about a topic and present a slideshow and demonstration simultaneously. Participants will be encouraged to participate through interactive features, such as direct messaging in questions for a Q&A session or joining in a group forum.
Live Streaming
This type of virtual event allows a person to be broadcast live on camera to an audience. Wyzowl - one of the world's leading explainer video companies - surveyed and found out that 79% of people say a brand's video has convinced them to buy a piece of software or app. That is the reason why many firms and organizations use live streaming events as a way to boost their brand awareness, as well as their sales.
It's a great way to interact with audiences in real-time. For example, your company expert might discuss a particular topic or provide training and educating courses via Facebook Livestream, Google+ Hangouts, or any live streaming channels to introduce and promote your products and services to the prospects. It can also be used to give participants a feel for the company, the way you work, and the people behind the brand.
Offline events
Exhibitions
According to a study from CEIR (Center for Exhibition Industry Research), nearly 41% of the marketing budget goes into B2B exhibiting. Therefore, perhaps the most common type of B2B event marketing is attending an event as an exhibitor.
Exhibitions allow companies to provide hand-on, face-to-face demonstrations of your products and services to prospective buyers, ask them for feedback, and get valuable insights into their reactions. Companies take advantage of those opportunities to create a standout booth and connect with people who are interested in their products and services.
Done well, the return on investment (ROI) that exhibitions deliver can outperform than any other form of marketing. In addition, event exhibitions are great chances for brand awareness because companies can create a good impression for those who have never heard about their products or brand before.
While there is often a fee charged for exhibiting at events, marketers will consider this tactic a low-cost alternative to hosting an event.
VIP Dinners
As people desire special treatment and individualized attention, VIP dinners will be the right choice for warming up existing leads and moving them through the sales funnel faster.
Organizations often invite existing customers to these dinners together with the prospects and give positive endorsements. This guarantees an intimate experience so that you can have business conversations in a relaxed environment over food and drinks. This can be held during the evening of a conference or trade show when the customer base is already available. Offer perks to those dinner events such as live music, celebrity speaker, and gifts can create a wow factor to increase the efficiency of the event.
Trade Shows
A trade show, also named as a trade fair, is an exhibition that is held to bring together members in a particular industry to display, demonstrate, discuss, and promote their latest products and services. Major trade shows often take place in convention centers in large cities and last for several days, while local trade shows can be held at a local arena or a hotel and allow businesses in the area to connect the prospects.
Since the purpose of trade shows is to gather members of a specific industry, generally, they are not open to the public and can only permit company representatives and members of the press. Meanwhile, the cost to exhibit at or attend a trade show can run into thousands of dollars, such as booth space rental, design, and production of professional display space, samples or promotional items handed out, and attendance fee.
Trade shows often provide:
Exhibit space
Workshops or presentations
Opportunities to interact with the media
Networking events
Private exhibitor events
Exhibitors come to trade shows in the hopes of showing their products and services, connecting with potential customers, reinforcing relationships with distributors and dealers, and networking with the influencers and the media. Attendees participate in trade shows to become familiar with the latest products and services, take advantage of "show prices" from exhibitors, and to become better educated about the industry.
Roadshows
An event roadshow series lasts for several day or half-day events that are held on-site in multiple cities with the goal of retaining existing customers, drawing attention, penetrating your brand's message, and reaching potential customers in different locations. Basically, you bring events to customers rather than people having to travel to attend your events.
If it is still hard to imagine, think of your favorite brand. Once they recorded their new album, they generally pack up their gear and hit the road for a world tour, traveling from city to city to promote and play new songs for fans. Event roadshows operate on a similar concept. They allow companies and organizations to take their brand and message out their usual territory to approach both customers and prospects face to face.
Developing a roadshow strategy is a perfect way to scale your hosted event strategy and engage your target accounts throughout your country; however, it requires a lot of advanced planning and human resources. You'll need to source a venue, vendors, and staffing needs for each location. It might seem a lot of work at the forefront, but it is worth thousands of prospects and can generate loads of B2B marketing leads for your company.
Conferences
Once your organization has achieved a certain level growth of a larger enough customer base, consider hosting your own event on a larger scale. Conferences require a lot of work and budget, of course, but bigger events hold opportunities for bigger gains. They provide organizations with an excellent source for leads as well as increase the customer lifetime, which indirectly generates more sales.
A conference often owns these characteristics:
Paid event: Attendees only can enter after purchasing a ticket
Huge number of audiences: Hundreds or even thousands of people
Advanced and detailed program schedules
Usually multiple days
Conference marketing is a considerable investment, both in time and money, but if you plan it with care, it will help expand the exposure to your event and boost registration and sponsorship sales.
3 killer secrets to successful B2B Event Marketing
Identify your event goals
If you keep this thought in mind that your competitors are doing it, you need to make events too, it's wrong!
All good B2B event marketing strategies begin with identifying goals and clarifying specific objectives. You need to know whether you are:
Launching a new product
Educating your customers to use your product more effectively
Promoting your brand name in customers' mind
Meeting a learning need in your industry
There are countless event goals you can target, but make sure that they are cohesively aligned with the overall goals you initially set for your brand.
Once you have identified the "why" behind your event hosting, you'll ensure a few objectives that need achieving, for example:
Achieve X number of pre-event registrations
Drive X more attendees than last year
Drive X percent of traffic to your event website
One important thing you need to take into account while setting your event goals and objectives is considering your budget. Budgets are critical to event success, especially if your company wants to go with significant scale events. To take budgets under control and not get into trouble with money issues, you can start with historical data of last year spending to see if there are any drastic changes, list out must-haves and work out all the likely costs.
Promote on multiple channels
Email marketing
A tried-and-true way to connect with your existing network is using email marketing to share information and announce to them what is going to happen. Tap into your email list and send promotional newsletters to promote your event, and keep them updated with what's new with your brand.
Remember to keep your subject line short, straightforward, and engaging. If you have positive feedback from a previous similar event, don't forget to include those reviews in the email. And make sure you emphasize on "early bird" registration discounts and call-to-action (CTA) buttons, such as "Register now!"
Social media
Utilize all your social media channels, Facebook, Twitter, Instagram, LinkedIn, Pinterest,… Leveraging the most common platforms, you have the ability to reach audiences across multiple demographics, and help customers share their experiences.
While social media seems easy like a piece of cake, to realize a return from your efforts, you need to follow a comprehensive strategy. Each social media channel has a unique set of loyal users and content creation, so here are some suggestions for optimizing them:
Facebook: You can create event pages, share event information and updates, engage followers, and target your messaging to specific groups using paid promotion
Instagram: Share images, videos, engage your audience and enable direct links to your registration site. It makes sense to buy real Instagram followers to improve the social presence of your event.
LinkedIn: A great channel for B2B and industry networking, helping you approach specific businesses in the same industry
Twitter: Use posts and event hashtags to build excitement before and during your event. You can consider connecting with the right influencers to make your event go viral.
Learn more:
In addition to email marketing and social media, your company can promote the event through other channels, such as blogs, event handouts, banners, press releases, and pitches…
Promote and leverage your association partners
Two heads are better than one. When multiple businesses and partners work together, they can create more value and excitement for event attendees. Following are some tips on how to plan and organize a stellar partnered B2B event:
Find the right partners: If your company is fortunate enough to have multiple companies vying to be your event partners, don't let the excitement distract you from the task at hand. Whether you collaborate with sponsors or partner with other businesses to host the event, it's crucial that you work on the same vision for the upcoming event and share the same goals. In order to find perfect partners, make sure to ask specific questions that will give you a good sense of the reasons they want to partner with you, what their main objectives are, and their expectations to contribute to the event.

Define the roles for each partner: After the goals are aligned, it's time to specify the roles for each partner clearly, and it's better to do this if you base on each other's strengths. If your partner has a large number of social media followers, let them take the lead with social media campaigns. If your company is strong at content marketing strategy, make sure to do it full of your capacity. Of course, all of the tasks can be shared, but when each task and role is described in detail, it's much easier to keep each one responsible for specific assignments.

Measure all the objectives: Before the start of the event, make sure that all the objectives are measurable and consistent. This will ensure that after the event, your company and your partner can clearly see how successful the event was and in what ways that it could be done to improve.
Conclusions
Always remember that face-to-face contact with potential customers and prospects is still a priceless marketing tool. B2B event marketing is an opportunity for such interpersonal communication. Events are resource-intensive; therefore, it is only worthwhile when you have a crystallized event marketing strategy.
The benefits of event marketing are indispensable, but many companies still get into trouble and can not reap all the great advantages that event marketing offers. This article is written in the hope of helping you build a solid strategy, not only to overcome challenges but also create events that pay dividends over time.
Magento Support
& Maintenance Services
Make sure your M2 store is not only in good shape but also thriving with a professional team yet at an affordable price.
Get Started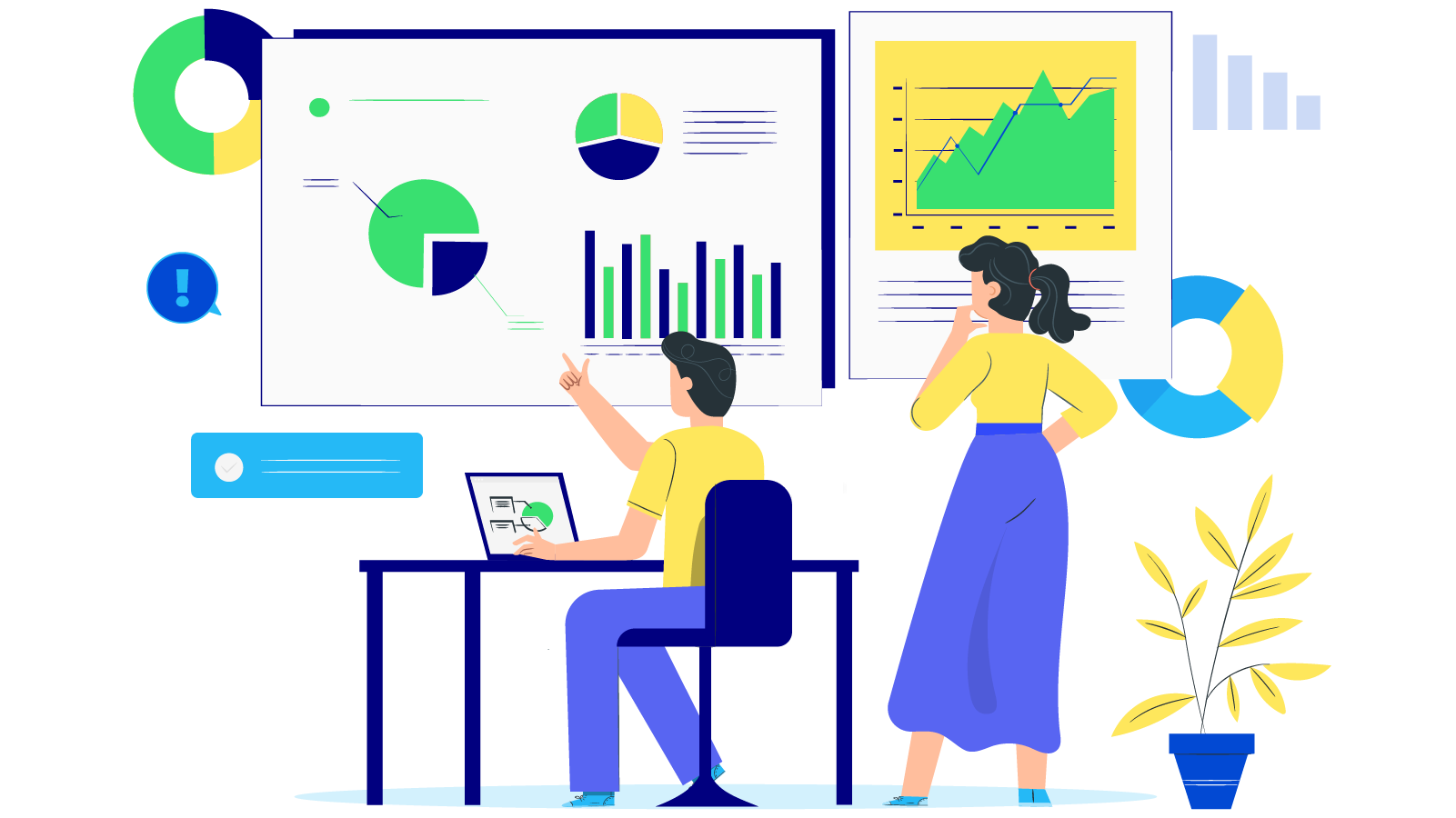 New Posts


Subscribe
Stay in the know
Get special offers on the latest news from Mageplaza.
Earn $10 in reward now!