12 Ways to Optimize your SEO Ranking in 2023
Experienced E-commerce Agency for

Magento/ Adobe Commerce/ Shopify/ Shopware

Development
The biggest shopping season is coming soon no matter how well your website has been prepared. While other marketing efforts are definitely worth your biggest concern, SEO ranking improvement of your website and product content should also appear among the top priorities if you want the sales to bloom.
However, boosting SEO ranking can be done in a flash as it requires long-term investment and consistency. Luckily, you can still instantly improve your website's rank on Google by making some adjustments. Below are some basement knowledge about SEO along with 12 applicable methods which support achieving your short-term SEO target through just a few steps. You can also implement Magento 2 SEO Extension or consult with SEO specialists to get the best result for this holiday shopping season.
Magento SEO Services
by Mageplaza
Let experienced professionals optimize your website's ranking
Learn more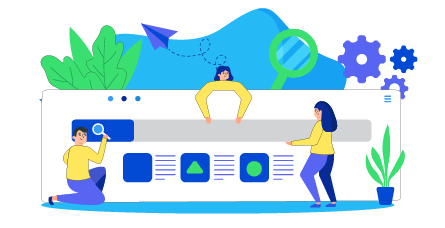 Table of contents
What is SEO?
SEO stands for Search Engine Optimization, which is a set of activities attempt to improve your website's ranking on the result list of search engines. The definition, as well as SEO fundamental elements in 2021, has been discussed here.
Why do I need to update current year's SEO trends?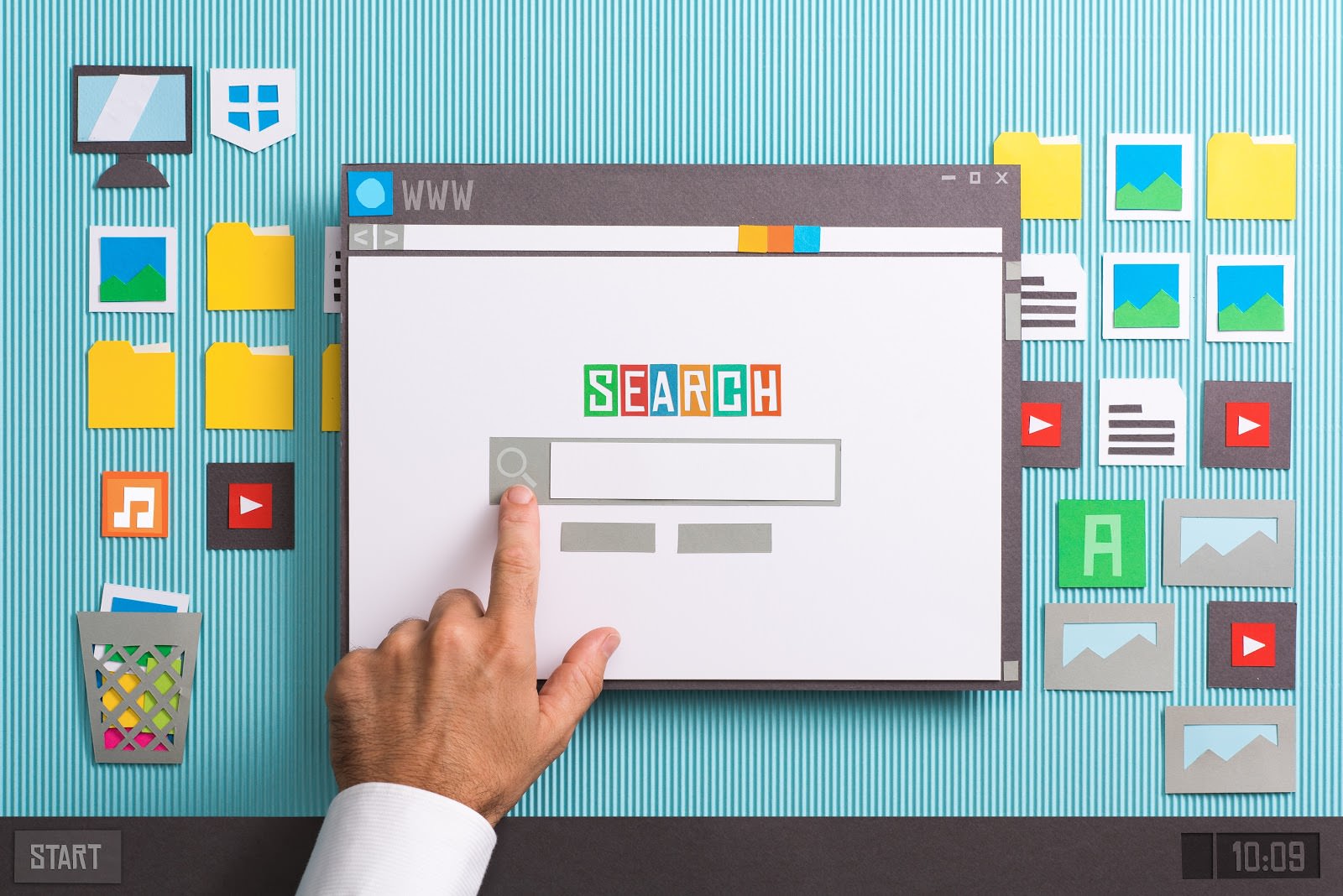 Search engines' algorithm update
Google always makes the effort to better user experience as well as satisfaction. That is why the algorithm is changed regularly. Google wants to make sure that the displayed results are as useful and supportive as possible.
For this reason, SEO-ers build SEO strategy according to Google algorithm so as to achieve a higher rank on the result list. Algorithm is a system of rules and signals which are used to judge your website. Once those rules and signals are changed, SEO techniques should be accordingly updated, or else, possibly your website will not be considered as a good website by Google. This will negatively affect your online business.
Keep in pace in the severe competition
SEO does not only expand the awareness and popularity for your website, but it also helps website owner not to miss a promising target market.
In the reason of numerous advantages, SEO at present is being implemented as a have-to-do task in ECommerce business. If you do not do anything to improve SEO result, it is likely to leave the market, the opportunities for competitors. Almost no customer is patient enough to check result in the third result page. Possibly customers even do not know about your website's existence. This is similar to the fact you have just lost target customers to other stores.
Therefore, what need to be done is gaining high rank and take as much attention as possible. A regular update process cannot be ignore, because every moment, many other online stores are trying their best to compete in SEO ranking race, you probably would not expect to be left behind, right?
How does usability impact the SEO ranking?
The crucial role in comparison with other SEO fundamental factors
For many people who are interested in search engine optimization, the first thing springs to their mind is the 'keywords' and some of them just focus on bettering keywords on the site. The keyword is one of the potential factors represent for the relevance of the website. But in fact, while many SEOers is over-considering this factor, it is just a half of the story. Keywords inside your website and in the metadata are not the only signals of search engine algorithm. The information about how visitors stay and interact with your website is also taken into consideration.
Possibly, the signals can be staying duration, bounce rate, Click-through-rate, broken links, inbound as well as outbound links and so on. Consequently, the longer users stay and interact with content on your site, the higher rank you can achieve on search engines. This target can be done by optimizing the user experience as well as the usability of the website.
We will mainly discuss how to push SEO ranking for your website by optimizing usability, which can immediately better your rank on search engines.
5 quality components that affect a website's usability
There are many signals represent for the website's usability, however, those can be separated into 5 main elements, most of which are directly involved in the website conversion:
Effectiveness
Can customers achieve their objectives when visiting your site? Can they find the desired product and useful information which has been looking for? All these abilities indicate the effectiveness of the website.
Efficiency
Another ability of the website which brings real satisfaction is how swiftly and efficiently the users can complete a task. This shows your site's capacity to deal with customers' requirements as well as actions.
Smart structure and navigation
How easily can users learn to take action and navigate your website? How clickable is the call-to-action section? In many cases, the way administrators manage the website can wear out customers' patience. Once the visitors have to spend too much time figuring out how to complete a task, the amount of time in which they interact with products' real content and images will be shortened. Accordingly, both customers and store will have to suffer the disadvantages from this unfortunate situation.
Memorable Keywords
Once having navigated away from your website, how possibly can visitors re-find on the search engines? In fact, a user can leave the website for certain reasons. As the repeat traffic is also another important factor to boost your website's rank, it is necessary to similarize your keyword with the searching phrase which possibly is left in customers' memory. This will help prevent your website from losing a promising target market.
Error Elimination
Imagine what happens if there arise some errors such as '404 Page Not Found', a broken link which is not valid anymore, or maybe a link is identified someway but displays another unrelated content? Such those errors can negatively affect both user experience and SEO ranking. Visitors can feel disappointed and possibly navigate away from the site, or at least, get the feeling of not being served professionally. Google puts user's satisfaction as the top priority, so it is understandable that the website contains errors will have difficulty in reaching high rank on the result list.
How to immediately optimize the SEO ranking?
1. Useful, high-quality, relevant content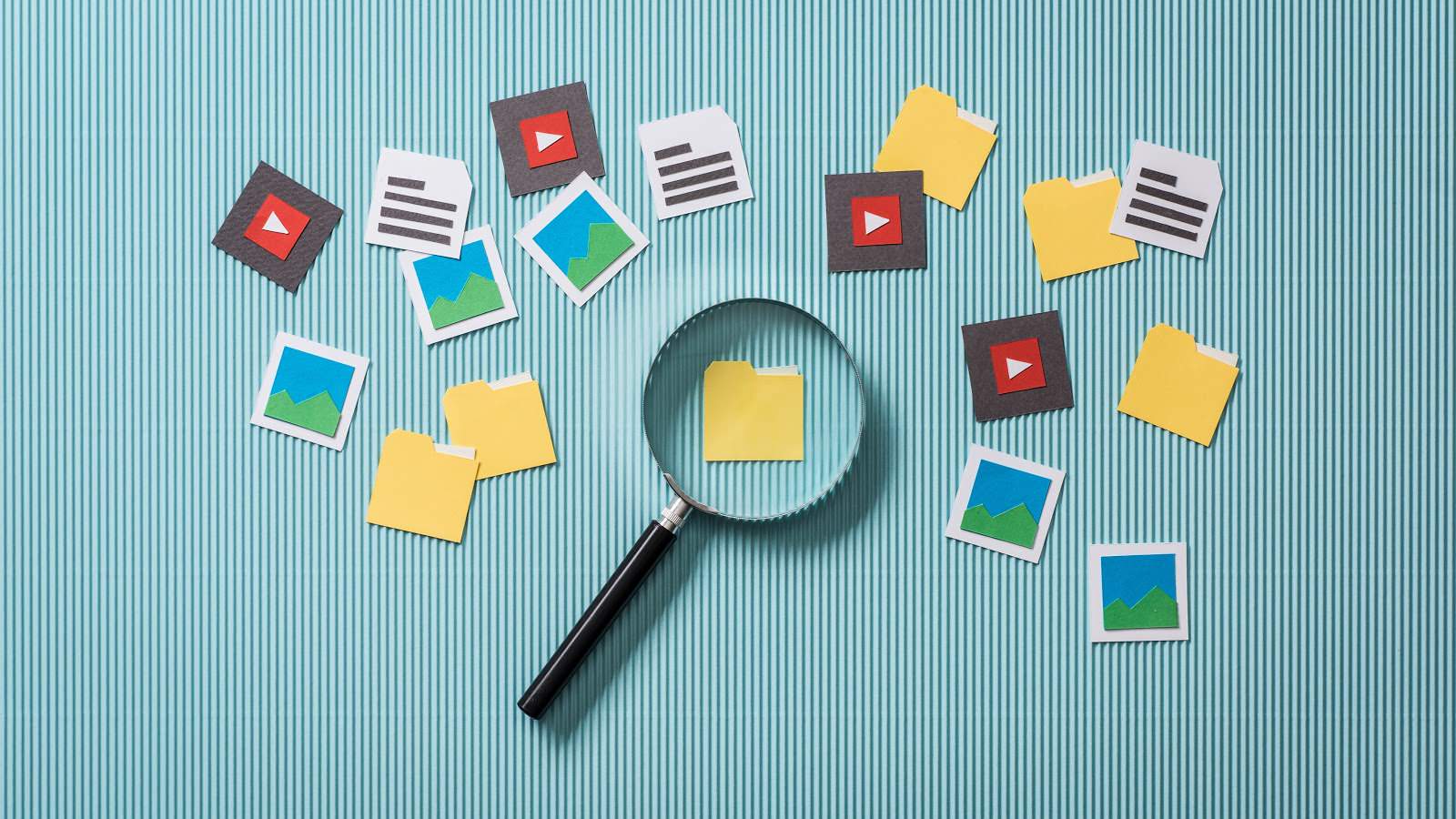 'Dwell time' is the amount of time in which visitors stay in your website before they leave. This number represents the usefulness as well as visitors' interest in your site.
With attractive and reliable content and visual communication, visitors have the tendency to stay longer. Based on the research of Quicksprout, a content length around over 2000 words usually rank higher on the result list.
Also, even when you ignore SEO rules and techniques, it is undeniable that long and qualified content give chance to deliver more information and pull customers stay in the website. Besides, from an SEO-er's point of view, it is possible to give more keywords, integrate more outbound links during the post, which will remarkably better your website ranking.
2. Page load speed
Not only Google, but other search engines also take the loading speed into consideration in the ranking algorithm.
About user experience, some customers even feel unacceptable if a page takes a few extra seconds to load. For the general, users' dwell time will be significantly harmed by this situation.
There are some certain ways to increase the loading speed. Most common ways are:
Plug-in caching
Check whether the code is clean and streamlined
Optimize images size
Reduce plugins
Minimize redirects.
Next, you can verify how the loading speed changed after the optimization by looking into Google Speed Insights report.
3. Image Optimization
To make sure the image communication of your site works well on SEO front, the following problems should be taken into consideration:
3.1: Uniqueness and Relevance
It is the natural instinct that people are likely to react to images before reading content. Therefore, an appealing and informative image can lead to positive buying attitudes. Also, in many cases, good images can represent for your brand's style, message as well as the core value you want to deliver to customers. For the store owners who take the image quality into account, this article by Mark Hayes can be the source of inspiration and reference.
From the writer's viewpoint, the elements below should be managed to produce the best images:
Image Background
Images in real-life situations
Lighting system
Image color and styles
Zoom feature
Show and tell
3.2: Quality format
Images wrong formatted possibly disappear or be distorted on mobile screen. Google prefers high-resolution image so the following tips should be remembered when choosing image format:
For most eCommerce SEO, JPEG format will be the best choice. It provides the high quality and remarked as smallest file size.
GIFs never should be used for large images, because of the extremely large file size. There is no good way to reduce such this large size, so preferably, GIFS should only be used for thumbnails and decoration.
PNG format can be a reasonable alternative for JPEG and GIF. PNGs should be put in priority for simple decoration because of the extremely small file size. Also, PNG-8 is highly recommended over the PNG-24 file format.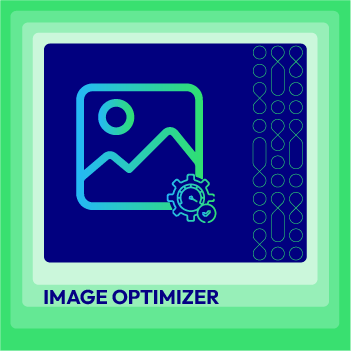 Speed up page loading & enhance the user experience for your store
Check it out!
3.3: Image file size reduction
Google recently makes effort to increase user experience on mobile devices, which represented in the First-mobile index campaign. However, the optimal image configuration on mobile devices is not always similar to optimal configuration on desktop version.
But do not be worry that you may have focused too much on the experience mobile device user, there are certain methods to do well on both versions. Scale down large size images to optimize the page load speed (which is a crucial element on mobile viewing), then offer an option to view the full-size image on your site, by this way you can satisfy desktop users too.
Notice that responsive images should be created. Such those images have the ability to automatically adjust based on the size of the screen. The detailed instruction to create can be seen here. You can resize the browser window to see the responsive effect:
Besides, there are some tools supporting optimize images for your website:
3.4: Caption management
The keywords which are associated with the image caption are also unignorable. It is possible that the keyword user search on a search engine is similar to keywords in your caption. In that case, your site will rank high on the result list.
4. Header tags
Nobody wants to read a wall full of text without any segmentation and difference between normal content and the big idea. Adding headings and differentiate among headings can bring visual effects which help visitors follow your content more easily.
A clear structure (with a Table of contents system is high-recommended) also lets search engines know which parts are more important than other sections. Content within headings is taken account more by search engines.
Google will judge the relevance of your site by analyzing how similar is your heading and the information customers are looking for. Therefore, it is necessary to include the relevant terms in your header section.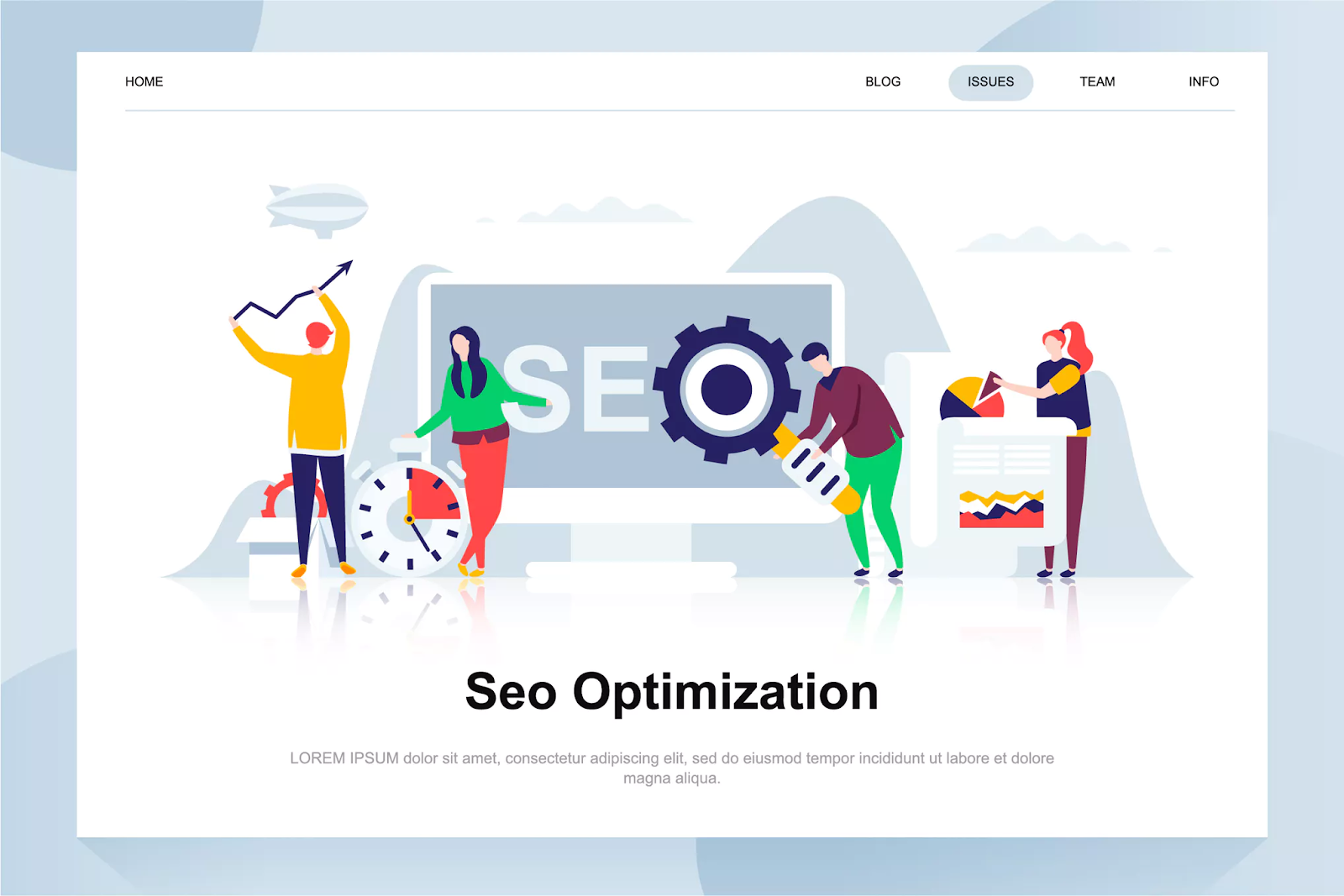 5. Outbound links
Linking out to reliable authority sites can help customers to find useful and reliable sources of information. Also, this can significantly contribute to your site's relevance. The more relevant is your content, the bigger ability to displayed as top article on the result list.
Outbound links should be reliable, helpful and in balanced regularity. Too much outbound links can make your content distracting and difficult to follow.
6. Different multimedia
As mentioned above, visual communication stimulates the visitor's mind to receive information better than just text content. In many cases, such those visual effects even bring long-term benefits when the customer unconsciously saved the picture in their mind.
Images, videos, slideshows are promising means of content delivery which are recently taken in high consideration by many website owners. Besides the impact to customers' mind, those kinds of multimedia if positively judged by search engines. Those might be remarked as qualified content which brings customers real value.
7. Broken links
As mentioned above, a broken link is one of the technical SEO errors that should be prevented for better SEO result.
In order not to be judged as an old and neglected website by search engines, you can refer to below tools and applications to make sure your site whether clear of broken links:
Notice that detecting and repairing broken links are not actions, this work is an ongoing process. Preferably, the highly recommended regularity for links checking is once a month.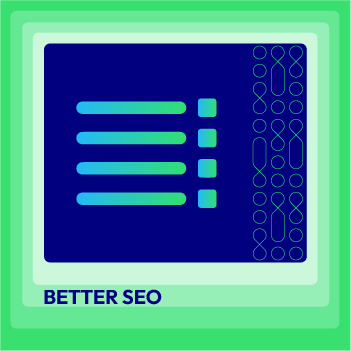 Drive more traffic to your online store and boost your rank on search engines
Check it out!
8. Readability
Even a visitor with qualified languages ability will not be willing to digest a wall of code and characters belong to technical. Making your website easy to read and understandable is not have-to-do work, but it is undeniable that a precise qualified content will help website owner well deliver the idea to the customer. Also, many SEO experts believe that readability is another factor which Google uses to rank websites.
There are a variety of readability checking tools, such as:
9. Layout and formatting
A clear structure with well-managed layout and formatting can reduce the situation that the reader feels messy with a bundle of content. You can check the following elements to make sure whether the content is displayed precisely and attractively:
Font size and typography: easy to read.
Bold type and colors: use to differentiate the need-to-focus important content.
Paragraph's size and spacing: separate the content into sections so that customers can easily follow.
Bullets and numbering: show the logical order of the paragraph.
Sliders, tabs, layouts, windows, drop-down menus and rollover elements: use as smart interaction with website visitors
Subheads: header tags help show the main idea of the paragraph and additionally contain keywords with the amazing ability to improve SEO ranking.
10. Contact us page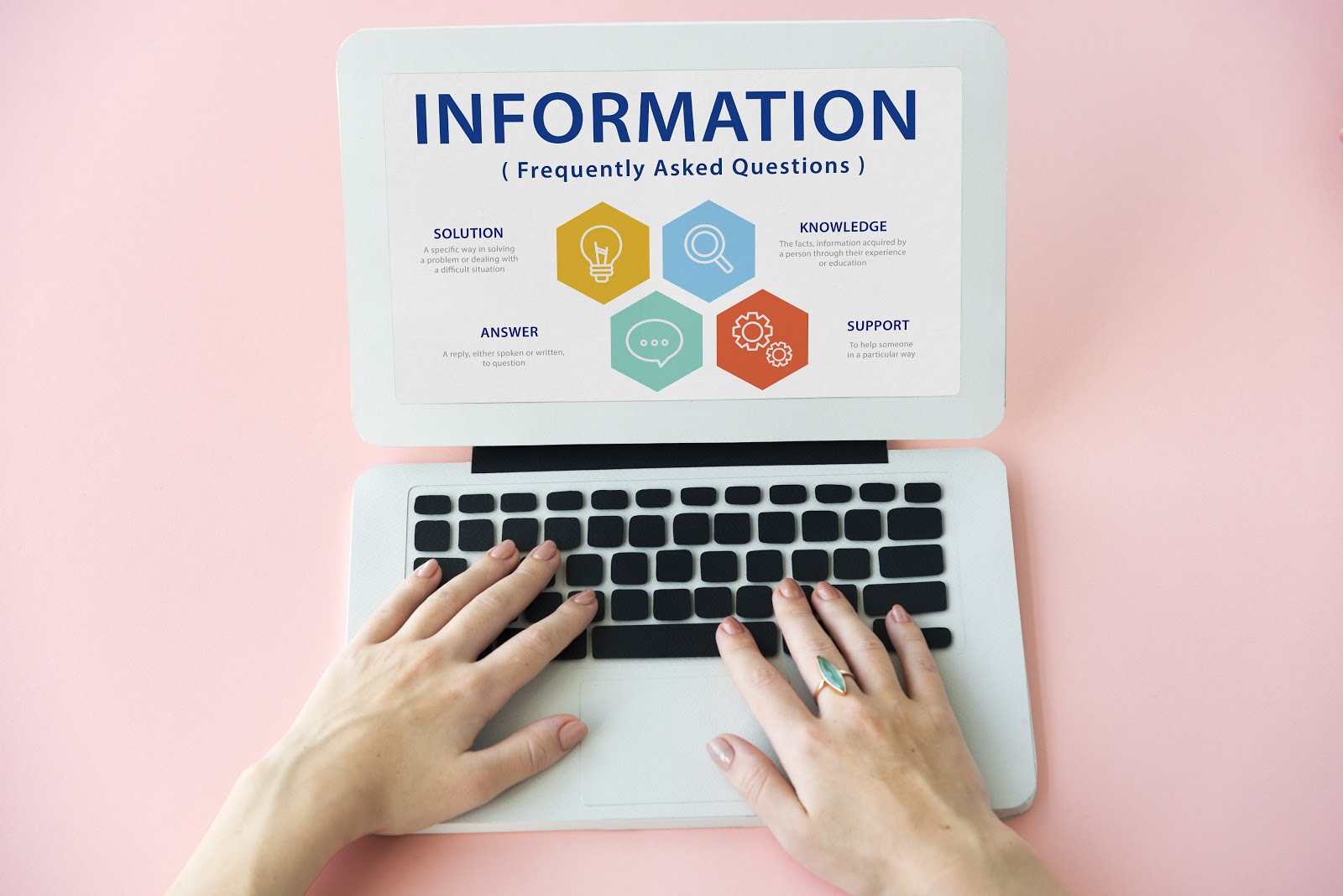 The contact details before proving its own ability to raise the truthfulness in customers' mind, it literally contributes the original function of a communication solution. It creates business opportunities, improves customer services, interaction to come up with product development and other Marketing strategies.
Furthermore, a website with precise contact details is likely to be more reliable than others. According to this, Google put contact us page in priority and higher ranks such those sites.
11. Site architecture and navigation
The unfortunate situation that customer cannot find useful information on your site can negatively impact your bounce rate. To prevent this circumstance, the have-to-do thing is reasonably organizing your site so that customers can easily navigate to the appropriate section for each particular buying behaviors.
It is believed that flatter site architecture is the best organization for website's SEO. The explanation and detailed suggestion for this architecture can be seen in the article of Richard Baxter: See here.
12. Social sharing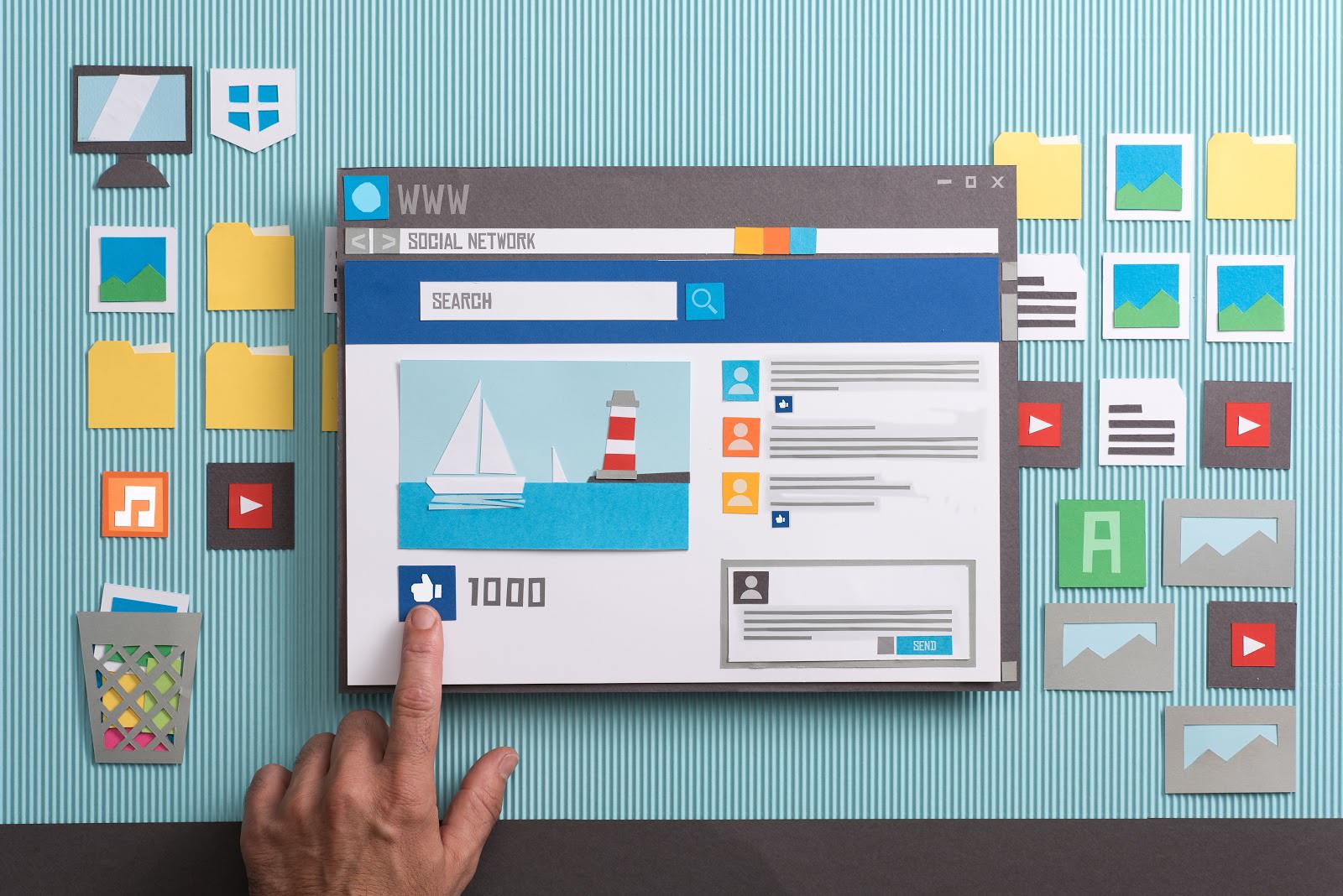 Social Network Sites have well-developed than ever before. Accordingly, share and mention become common actions when people want to express the opinion as well as purchasing intent. Because of this, recently social sharing significantly contributes to customers' buying power.
Social sharing button, as well as social network login integration, should be done to satisfy social network users. It is totally worth trying because searchers high appreciate this features, this will help your website rank higher.
You can refer to the following extensions which help activate social share button:
Final words
So there you have it. We hope that these 12 tips could help your SEO team to implement and see the improvement of your website ranking right away!
There might be some situations in which the website owner someway has to accept the trade-off between the SEO traffic and users' experience, especially in short-term. Hence, be conscious about what you are doing and always keep everything under control.
Besides, SEO tools can be a good solution to optimize the process, and especially helpful to analyse, audit and monitor your site. Use them wisely and you'll get surprising results.
Remember do not be absorbed in the numbers such as visitors and views. Traffic achieved from SEO can bring you optimistic result in short-term, however, the user experience is what can contribute real long-term advantages to your site. SEO-ers should understand well about SEO techniques and be flexible when defining which element should be put in priority over others. An appropriate SEO campaign can create benefits further than expected!
Want to know how SEO specialists evaluate your website performance? Contact us for free consultations now!
Website Support
& Maintenance Services
Make sure your store is not only in good shape but also thriving with a professional team yet at an affordable price.
Get Started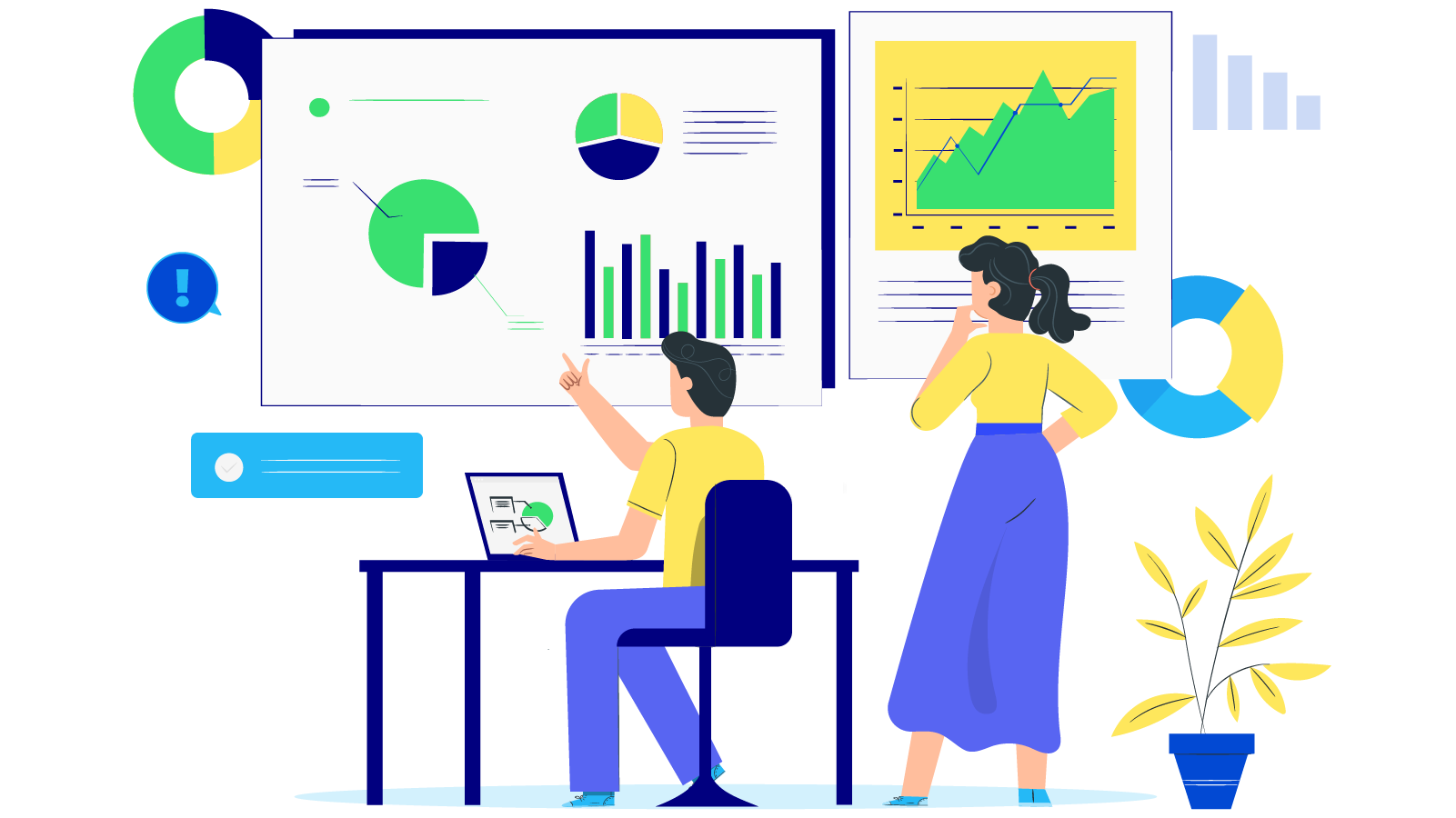 New Posts



Subscribe
Stay in the know
Get special offers on the latest news from Mageplaza.
Earn $10 in reward now!