Magento 2 B2B solutions for rocketing sales and conversions
The Most Popular Extension Builder for

Magento 2
With a big catalog of 224+ extensions for your online store
Are you a B2B Magento websites? And you are looking for a complete solutions for improving your business? This blog is absolutely for your sites and even other B2C owners. Here you can find the accurate definition of B2B and B2C businesses. Moreover, we are going to analyzing and introducing Mageplaza all-in-one B2B Solutions package for Magento webstores.
Table of Contents
What is B2B websites and B2B solutions?
When one business sells products or services to another company, it called B2B. B2B is different from B2C in which transactions occurred between business and individual customers. So, in other words, a B2B website serves other companies as their customers who often order a large quantity of products. You can consider them as the wholesalers.
So what are the best solutions for improving a B2B website performance? Understanding that their customers are mostly businesses and wholesales, Mageplaza build a B2B solution package exclusively for Magento 2 websites to optimize all criteria of their sites, including:
Better manage customers access/accounts/groups
Better manage orders
Improve products showcase on sites
Enhance product prices and promotions
Expand business and analytics
Why you need all-in-one B2B solutions?
Better manage customers account
B2B solutions provide Magento 2 stores with full control of their customer's accounts and access. Whenever a new customer comes to your website, they can be required to log in or create a new account. Also, store owners are able to accept or reject any new account registration to filter their true buyers and prevent any tricky actions from bad guys.
Implement customer personalization
Personalization, in a simple way, is understanding and satisfying individual customers. With the B2B solutions package, your beloved customers can get special promotions and prices in individual ways. For more details, they can contact to stores and ask for a quote for their concerned items.
Moreover, customers can upload and leave any specific requirements on the checkout page regarding their orders. Extra information can be the customer's expectations, certain notes, or feedback about their orders.
Enhance product showcases on stores
Besides the default product information that customers can view at product detail pages, B2B Solutions does allow them to view other specific documentations of products such as Product Specifications, Warranty Policy, User Guide, and so on. Additionally, customers can easily choose their bundle of options for products which is more beneficial and appealing in terms of pricing.
More powerful and necessary, with B2B solutions, Magento 2 stores can set up multiple price packages and offer to customers at the checkout page. By this, customers have a great chance to get the discount price if they buy at a large quantity. The function tier price does not only encourage buyers to shop more, but, as a consequence, push up the store's sales and revenue significantly.
Make order process much easier
With the B2B package, your wholesalers and big customers can easily make an order of a large quantity using product SKUs. Moreover, they can also reorder quickly since the module support saving the information of their previous order and repeat for the next time.
Another useful tool for better order is that shoppers are allocated to appropriate shipping and payment methods. Hence, they can choose the preferred ones instantly and accurately, which also means that your sales are converted faster.
Track business sales and customer behaviors
Business analytics now is a must-have tactic for a successful company. With B2B solutions, Magento 2 websites will have the ability to track and handle significant figures and index of sales, customer insights. By this, it helps store make real-time improvements for their operation.
Advanced tools of Magento 2 B2B solution packages
Manage customers' access
Customer Approval and Required Login extension
In order to protect your sites from any suspicious account and internet fault, B2B package supports Customer Approval function, which allows admin to approve/reject newly registered accounts.
Sharing the similar purpose with Customer Approval, Required Login forces customers to use an account with a valid password to access store's sites. The main purpose is remaining the true customers and only show the private and essential information for registered accounts now anyone visiting the sites.
Catalog permissions
Customers' access can also be limited by the Catalog Permission Module. Magento admin can restrict the connection of specific customer groups to certain web pages, certain categories, products, and CMS/static blocks.
This limitation feature is particularly necessary for wholesale merchants who work with diverse customer groups and would want to control their information visibility better with specific purposes and marketing strategies.
Auto switch customer groups
If you are finding for a supper method to manage your customer group effectively, this Milestone module is definitely your solution. By it, when a customer belonging to a specific group meet certain conditions, he/she will be moved to another group.
Those conditions are configured at the backend by admins, including:
Customers information
Orders attributes
Cart items conditions
Admin can then set up the specific policies and programs for typical groups. This way of management does not only help Magento admins save time and effort to control multiple groups, but it also encourages customers to be more active so that they can get better benefits of higher group levels.
Better handle Price and Promotions
Pricing is sensitive to all buyers. Allowing them to call the store for knowing product price individually is a great way to serve and listen to each customer flexibly. Magento 2 admins hide price and require actions such as:
Tier Price
Another way to offer customers a better price is by making the tier price with appealing discounts. Especially, this tool allows wholesalers to order with a large quantity and available discounted prices.
By this Tier Price module, admins store can improve their packages in the following ways:
Automated tier prices table for quick purchase
Multiple tier groups to apply instantly
Assign multiple tier prices to customers or customer groups
Special promotions
One more powerful tool for Magento 2 owners is the Special Promotions module which enables them to offer exclusive deals to customers, which Magento default hasn't supported yet.
This module allows admins to create unlimited conditions based on:
Promotions based on conditions of order value
Promotions based on conditions of order status
Promotions based on conditions of order history
Promotions based on conditions of cart items
Different calculation rules
Thanks to the diversity of rules applied, Magento stores can attract more customers with their promotions and increase sales significantly.
Make order process much easier
For an order, customers now can leave unlimited sources of information at the checkout page. B2B solution package does support the order attributes function so that Magento stores can collect more useful information from their customers.
For example, customers can leave notes about how they want to pack their order. Or store can survey how shoppers can find their websites and decides to buy your items. This will definitely help Magento stores improve their products and services.
Quick Order
In order to reduce the time for adding products to cart and placing orders, B2B solutions is included with Quick Order function, which helps wholesalers to order with bulk in a few clicks. They can do instant search and add box, using SKU listing to fill in the order or upload the CSV file. All of these advanced tools assist buyers in completing hundreds of items at once.
With the purpose of supporting B2B websites to manage the shipment and payment process better. Also, in order to adjust the fees accordingly to shipping locations, order value, and so on, B2B Solutions enables adding conditions to shipment and payment methods. In case the customer's order satisfy specific conditions (related to carts, items, etc.), it will be able to choose some certain shipment and payment methods.
Especially, in the B2B Solution Ultimate package, customers can choose the nearest physical stores and pick their items themselves so that they can save up an amount of shipping fee.
Enhance product equipment
Stores can attach preference documentation to their products on the Product Detail Page to enhance customers' knowledge about the product and gain more customers' trust. They can read more about product functions, material or origin, etc. Some useful documents B2B stores can assign to their items can be:
Assign User Guide to a product (especially technical products)
Attach Term and Policy of company (a big concern of wholesale buyers with bulk orders)
Attach Technical Documents (for software product or a product under development or use, eg.)
Actual video/ images
An order, even with bulk items now can be converted into a shared link. By this, customers can duplicate their carts or send it to other customers. Following some typical cases for using share carts:
Share any shopping carts, especially bulk order easily without making the same orders via usual steps
Make repeated orders easily. For example, an order is made on a frequent basis, daily, weekly, monthly
Use for blog or review article: If you would like to introduce a typical combination (for fashion, for technology, and many more), suggesting a complete cart with full items is a good idea.
B2B package allow Magento stores to build multiple sets of product attributes into different product options. Thanks to it, available product options provide customers more choices and saves their time to configure and select their loved products.
Below are the enhancements to product options made by B2B Solutions:
Create unlimited product custom options templates in all input types
Multiple ways to assign option templates to mass products: ID, SKU, Product Grid
Configure custom options with sub-options, pricing, tooltip and visual improvement
How can customers make purchases right on the categories page? It is totally possible with Table Category View extension for Magento B2B because it allows users to view details of all products under the category table. Hence, shoppers can compare, review, and add their favorite items to cart right in the table grid without moving to Product Detail sites.
Main functions of the module are:
View categories in table format with columns and rows
Popup to select options of configurable products
Extra product information is added
Add all selected items to cart at once
Advanced analytics and expand the market
Bringing your products to big markets is a great idea to utilize the large accessibility of those shopping channels. Understand the need for B2B businesses to expand their goods, we support Product Feed module which allows Magento stores to send data feed to those markets fast and accurately.
Famous and potential channels all supported such as:
Google Shopping
Bing
eBay
Amazon
Facebook
Others
There is no need to do complex coding in order to set up Google Adwords and Google Analytics since the automatic module is supported in this package.
Magento admins can track all store sales and customers' behaviors with simple configurations. In details, they can have the following information:
Track & Capture all product views and clicks
Track events of updating cart and checkout process
Track & Capture events of customers' purchase orders
Five advanced ecommerce reports
Website Support
& Maintenance Services
Make sure your store is not only in good shape but also thriving with a professional team yet at an affordable price.
Get Started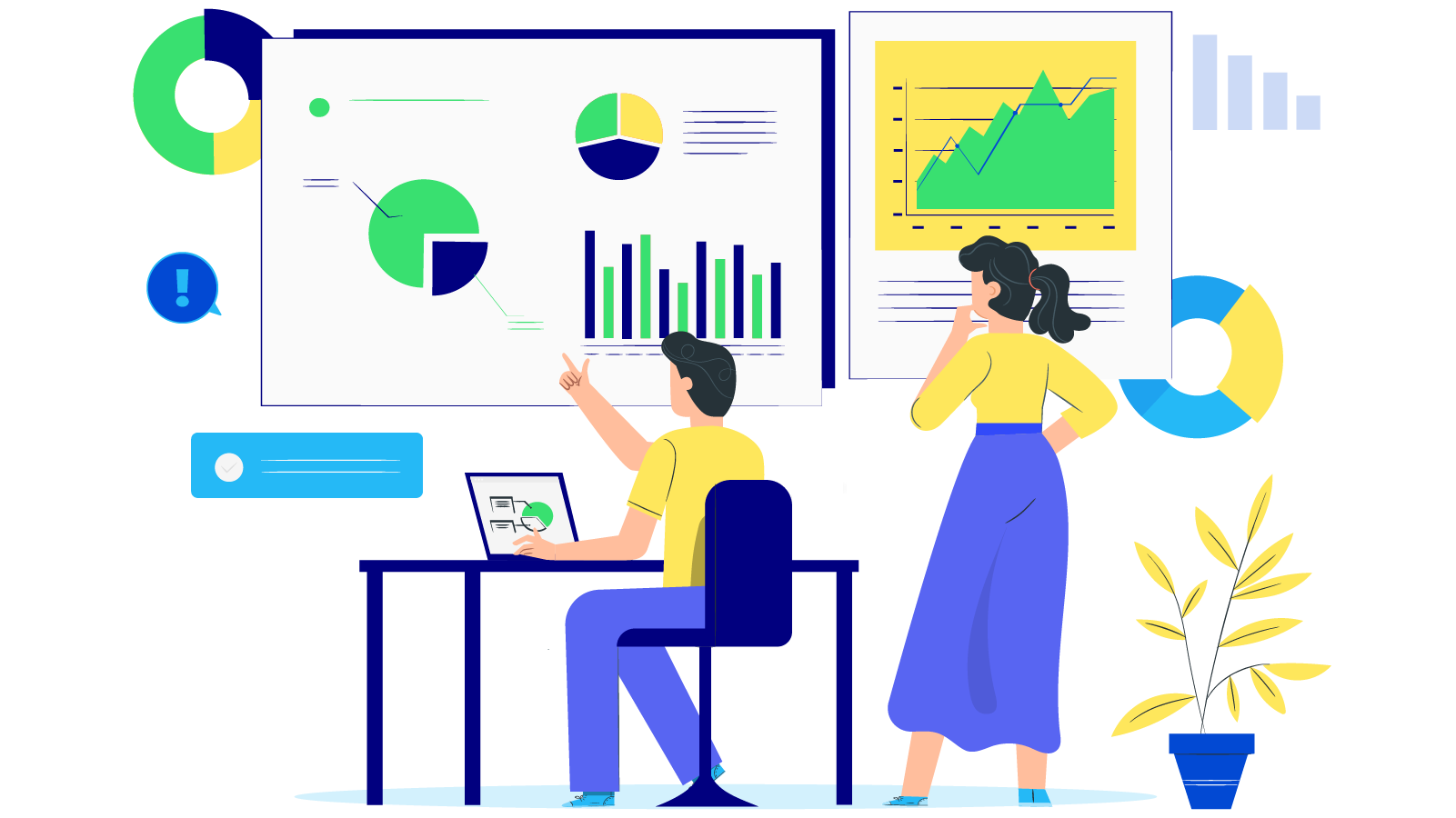 New Posts



Subscribe
Stay in the know
Get special offers on the latest news from Mageplaza.
Earn $10 in reward now!