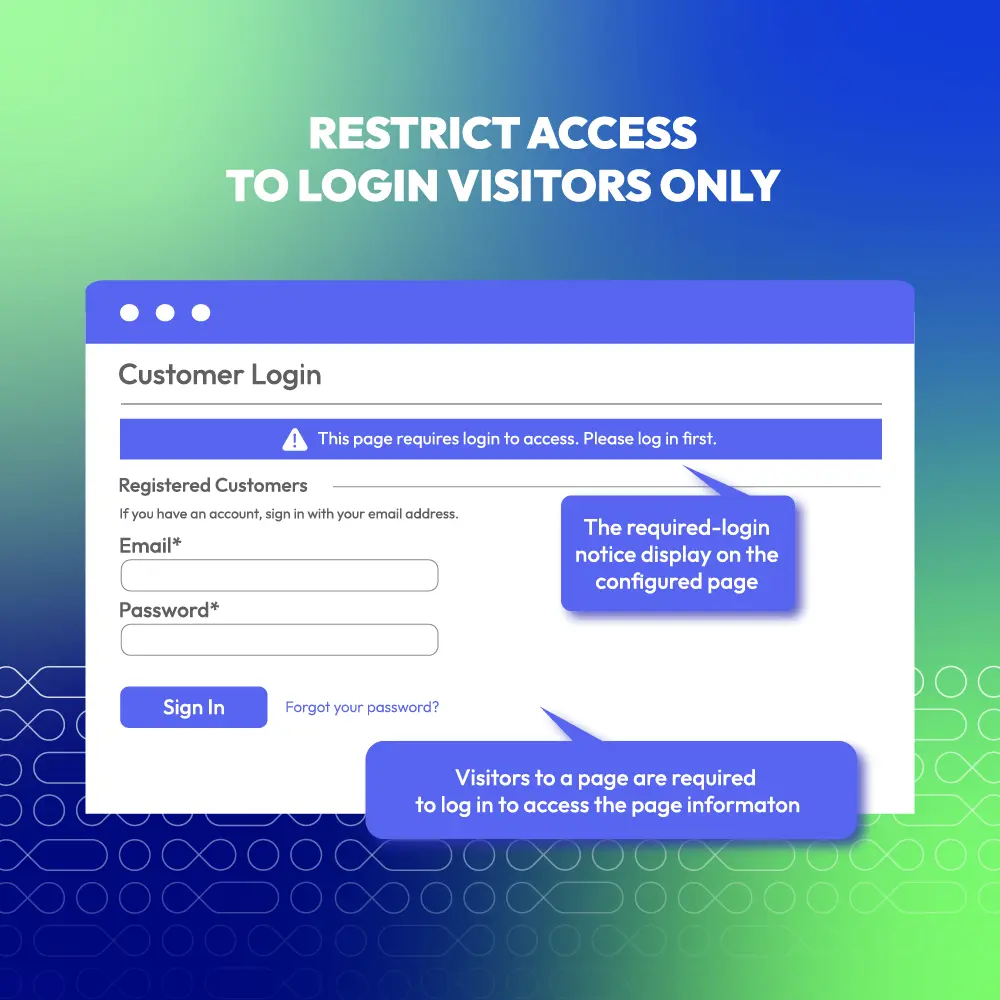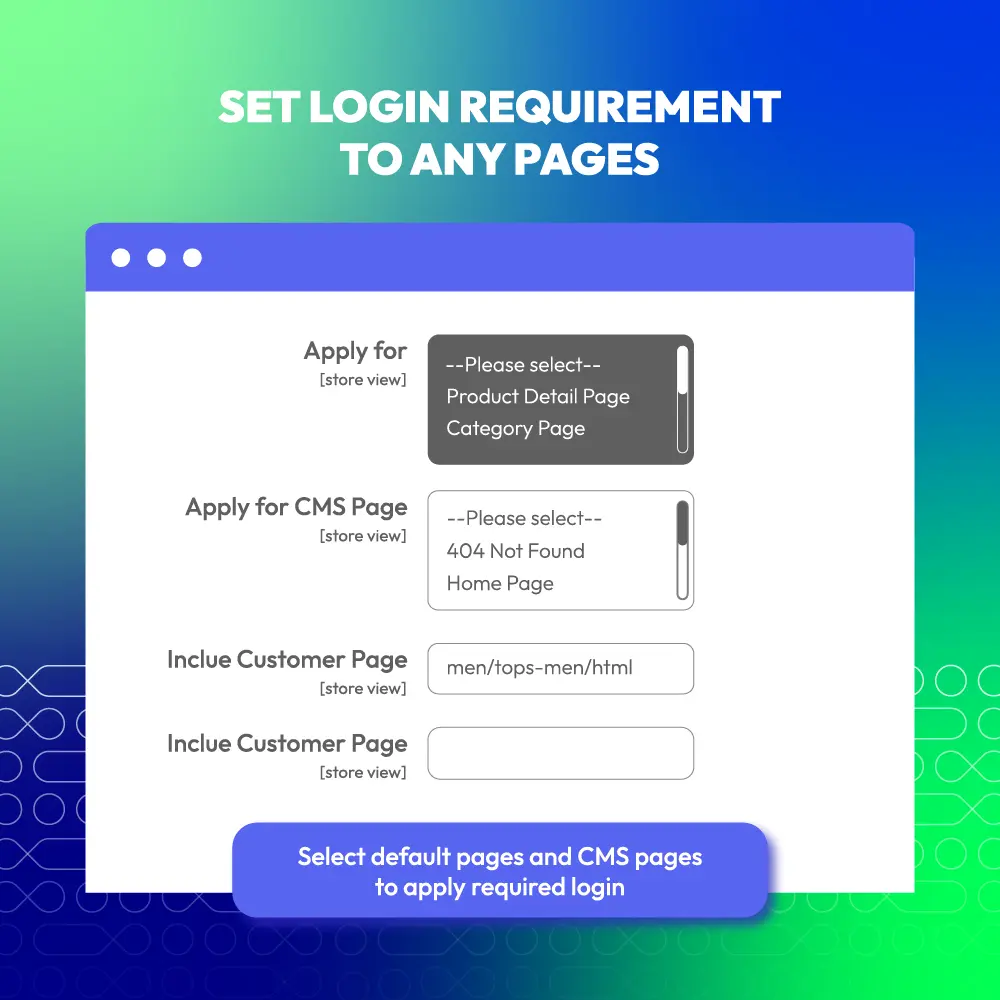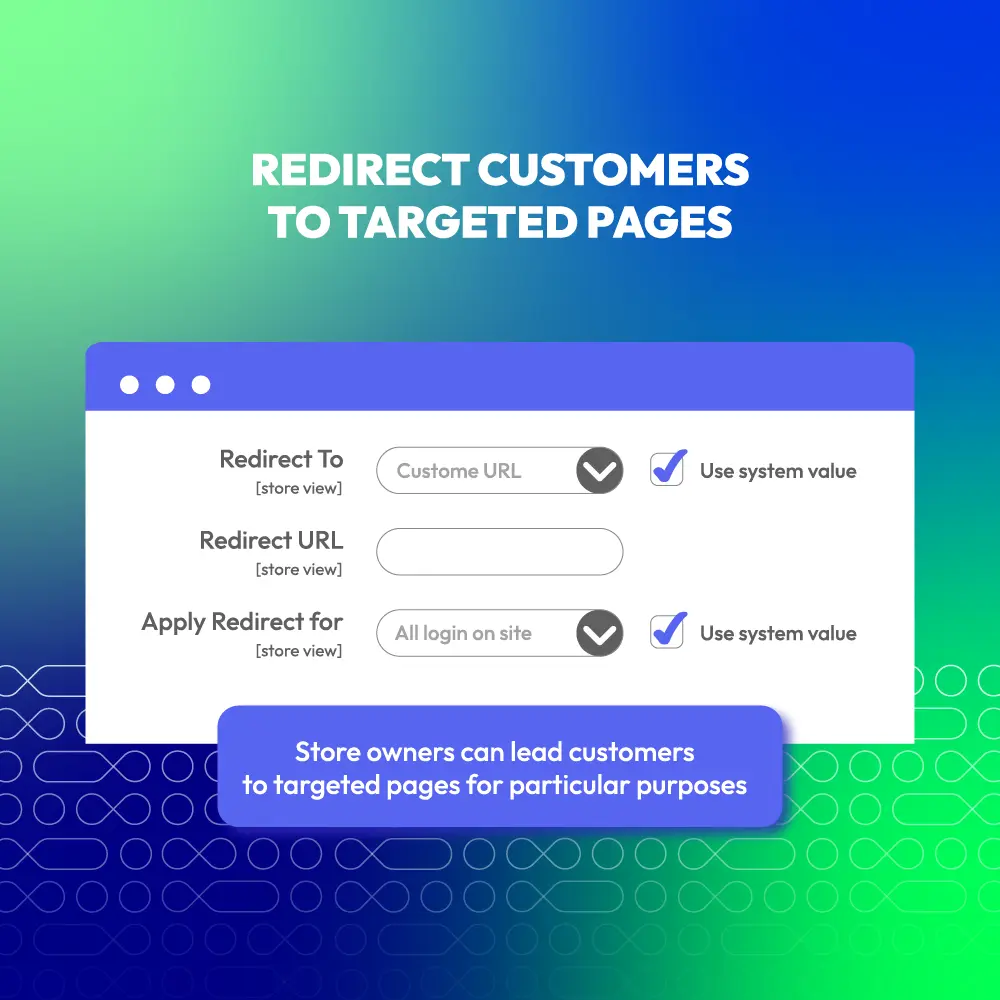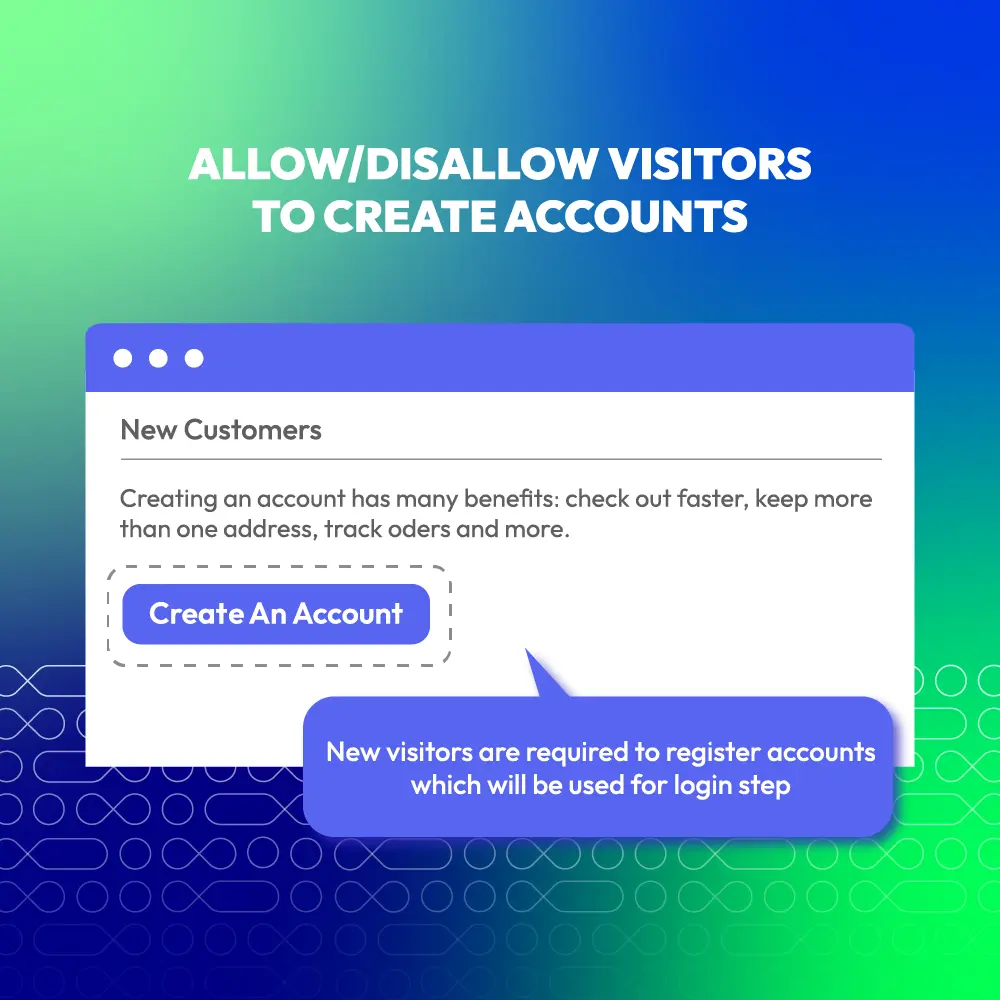 60-day Money Back
Frequent Update
365-day Support
Required Login for Magento 2
v4.0.4
Magento 2 Required Login / Customer Force Sign-in is the supportive login extension. This module allows the store owner to restrict access to specific pages and set information visibility to registered users only. This module supports online stores to manage users and protect store information better.

CE/EE/B2B/Cloud/ Adobe Commerce 2.2.x, 2.3.x, 2.4.x
Chat now
Problems
In Magento 2 default, all information about your products and services, such as price, description, discounts, etc., will be visible in the public. This must be a headache for store owners, especially B2B merchants who want to protect their competitive strengths from rivals. What is the best solution in order to restrict access to registered users only on specific pages?
Solutions
Easy to control customer's access. To reach the whole/ a part of information on a site, visitors are allowed to log in. As a result, store owners can have the control of the access situation easily. To some extent, the site will be protected better from ill-intentioned and unknown access.
More customers' information, more benefits. Required Login means that customers have to create accounts in a store. Therefore, the store owners easily collect customers' data (e.g. email addresses). This facilitates very helpfully to the store's promotion campaigns.
More safe for sensitive information. Such information as privacy policy, about us, price or even product details are sensitive and even unique to any business. Therefore, the allowance to access these info needs to be stricter. Therefore, required login is the solution in this case.
Required Login's Full Features List
Required Login for store admins
Configuration
Select default pages to apply Required Login
Select CMS Page to apply Required Login
Include Custom Page with specific strings to require login
Exclude Custom Page with specific string to freely access
Select destination page after customers log in successfully
General
Enable/ Disable the extension
Enable/ Disable Create Account function
Input Required-Login Message
Required Login for customers
The customers use their accounts to log in to view specific pages
A new visitor will be required to sign up account which then is used to log in to view required-login pages
Creating account then log in easily via email address
Why choose Mageplaza Magento 2 Required Login
Mageplaza provides consistent and customer-centric extensions for your Magento 2 store.
We don't sell products for one time. We provide lifetime solutions which help our customers thrive with their businesses.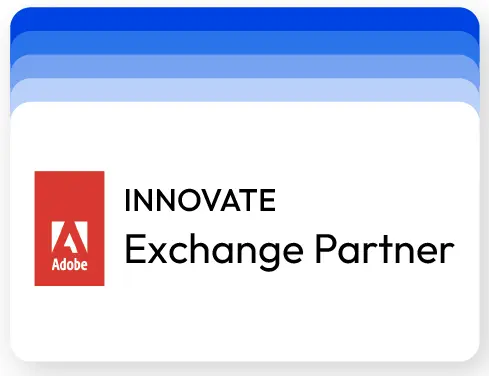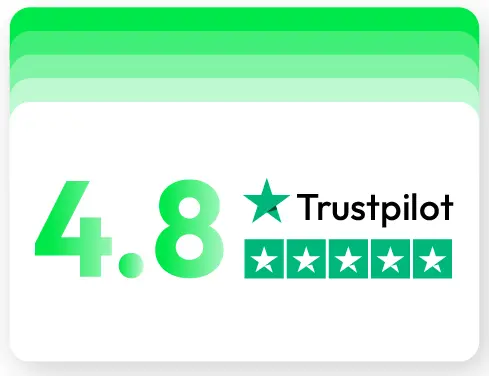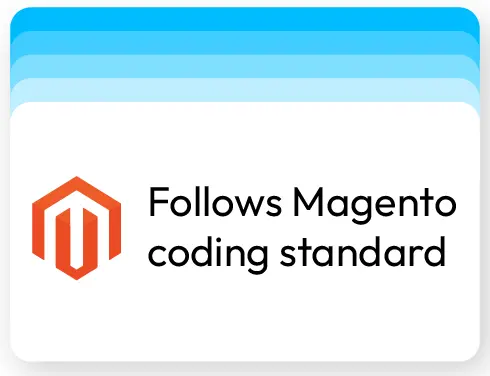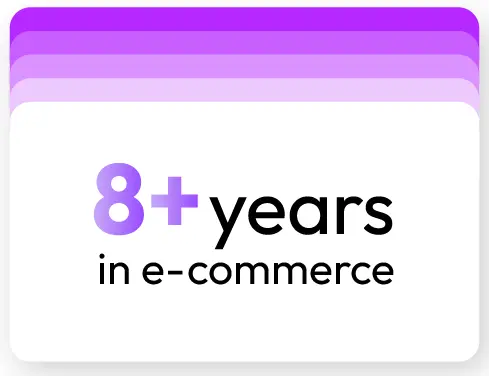 60-day Money Back
Extensive 60-day money-back period. You love it or get a full refund no questions asked.
Extensive Support Timeframe
Mageplaza provides support 16 hrs/day, 5.5 days/week to guarantee the seamless operation of our extensions on your store.
Install via Composer
Simple installation via composer helps you save time and eliminates technical issues during future updates.
Frequent Updates
Intensive update roadmaps ensure great performance, bug-free, highly compatible, and innovative extensions.