Top 30+ Social Proof Examples which increase conversion rate instantly
The Most Popular Extension Builder for

Magento 2
With a big catalog of 224+ extensions for your online store
It's great to bring tons of traffic to your website, but it will be a waste of (a lot of) money if that traffic converts poorly, or worst, doesn't convert at all. So, how can you increase your conversion rate?
Recall that one time when you decide to buy something, especially something expensive, what did you keep looking for during the entire process? Buyer reviews, right? We as humans don't want to lose money to bad purchasing experiences, so we always try to look for experience from people who have been there done that so that we can make the right decision. And this is exactly what you can make use of to increase your conversion rate instantly.
Every successful marketer understands that social proof is a powerful tool to increase a brand's conversion rate. Using social proof on your website allows customers to put down their guard knowing that buying from you will be a great experience.
In this article, I'll introduce to you over 30 top social proof examples that can bring about a constant increase in conversion rate. But first, let's have a quick look at the definition of social proof.
Table of Contents:
What is Social Proof?
Robert Cialdini, who studied and explained the principle of social proof in-depth in his book, Influence: The Psychology of Persuasion, has drawn a conclusion that "We view a behavior as more correct in a given situation to the degree that we see others performing it".
What does that mean? It means as humans, when running into situations where we are uncertain about what to do, we would make assumptions that people around us (such as experts, celebrities, friends, etc.) have more knowledge of the situation on, and know better than us what should be done.
There is another psychological effect that is complementary to social proof, which is the halo effect. The halo effect says that we often form our judgements based on our perception of someone. For example:
We think that anything that experts use is of high quality as they probably have more knowledge than us in their field of specialization.
We purchase products endorsed by celebrities because we trust them and want to look like them.
We trust user reviews because we believe that these people have tried out the product/service, so they know what they are talking about.
What are the types of social proof?
In general, there are a total of six types of social proof:
1. The Expert:
This kind of social proof is when an expert in a given industry recommends a product/service to the mass user. For instance, a well-known doctor recommends a medical product or a fitness expert recommends a new line of whey protein.
2. The Celebrity:
Celebrity social proof is when a celebrity endorses a product that he or she has expertise in. For example, a hot mom on Facebook recommends a kid product that she is using herself.
3. The User:
User social proof is when current users of a particular product recommend that product to other people based on their experiences.
For example, you can find a lot of YouTube reviews about tech products. These reviewers are not necessarily experts, but they just want to share their experience about the product that they have bought.
4. The wisdom of the crowd:
The wisdom of the crowd is when a large group of people is seen to be using a particular brand. Basically, if tons of people are using something, that indicates that the product is great.
For example, a brand is more likely to be trusted when they have thousands of customers or millions of followers on your social media profiles.
5. The wisdom of your friends:
This sort of social proof has a relatively stronger impact than the others because we trust our friends more than strangers.
For example, if our friend has been using a certain product, and now we want to buy that same product, we tend to lean towards the brand that our friend is using.
6. Certification:
This is when a product is given a stamp of approval by an authoritative figure in its industry. This type of social proof is very important when it comes to health-related products. In this area, FDA-approved is a super powerful sign of social proof.
Next up, let's see what social proof methods you can use to increase conversion rates.
30+ Social proof examples you can follow
The impact that social proof can have is clear, so the question at this point is no longer whether social proof can help you boost your conversion rate, but it becomes what social proof approach that you should use for your product. Each product is compatible with a certain set of social proof approaches, not all of them.
For example, you wouldn't want to use the case study approach for a new type of medicine, and you'd want to use the celebrity endorsement approach instead.
The following is 30+ social proof examples that you can refer to and select based on the nature of your product to increase your conversion rates.
1. Customer Testimonials:
Customer Testimonials is probably the most widely-used form of social proof. According to research conducted by Nielsen, 92% of people trust a recommendation that comes from their peer, and 70% of people trust a recommendation that comes from someone they don't even know.
This is the reason why big brands show off customer testimonials on their website. Amazon is the biggest example. The world's largest online retailer has a dedicated section for reviews and showcases customer ratings on every product.
Freshbooks, a well-known invoicing software for small businesses, uses its existing customers' testimonials to show why small business owners love its product. By doing this, they are speaking their testimonials directly at their target audience; small business owners.
At Mageplaza, apart from showing testimonials throughout the site, we have a dedicated customer reviews page where we show off our customers' testimonials.
As you might see, there are many different ways that you can display customer testimonials and reviews on your website, but no matter which way you choose, they all serve the same purpose that is showing your prospects the value that your product has brought to your existing customers. One study has shown that customer testimonials can boost conversions on sales pages by as much as 34%.
2. Celebrity endorsements:
Celebrities and respected experts in their industries are valuable resources when it comes to building up trust and authority in your product. Celebrity endorsements are often in the form of paid contracts, or sometimes if the product is amazingly great, many experts just recommend it to their audience (ever heard of Ophrah? She doesn't take money to introduce great products on her show).
Celebrity endorsements are everywhere in modern marketing. Nike is one great example of using this form of social proof; it's signing contracts with infamous athletes to endorse its brands.
You can spot celebrity endorsements not just in the sports industry, but in many other industries. One of the kind of weird endorsements goes to Ed Sheeran and Heinz. Here, Sheeran, a singer/songwriter, was partnering with the food company Heinz to release a limited edition bottle called "Edchup." Odd as it may sound, Sheeran is actually a huge fan of Heinz ketchup (to the point where he actually has a tattoo of the Heinz ketchup on his arm.)
3. Cases studies:
Cases studies are more formal than customer testimonials, but they are often more valuable because they provide detailed information about the outcomes that a brand has achieved in the past. Also, a long-form piece of social proof tends to be perceived as more reliable than short general reviews.
Shopify, a popular eCommerce website builder, showcases their customer success stories as long-form case studies.
4. Media mentions:
The media, especially well-known reliable magazines such as Forbes or Entrepreneur, is perceived as high-quality source of information. So, many brands take advantage of this kind of social proof by working with the media to make their brand known to the masses. Brands that are mentioned in the media often gain more trust and popularity among the end consumers.
Media mentions, as social proof, come in many forms such as TV segments, magazine features, podcast reviews, etc. When receiving a media mention, brands often feature it on their websites to gain credibility from their website visitors. One of the most popular ways to feature media mentions on a website is adding the logo of the media outlets to the home page along with a dedicated page that provides link to the article.
5. Trust Seals:
Trust seals are another widely used social proof. A trust seal, also called a secure site seal, is something you are likely to be already familiar with if you've ever noticed small badges placed on a website, particularly on the store or payment pages.
The function of most trust seals will depend on what name is on that seal. For example, McAfee shows that the website is safe to browse and do transactions while Visa shows that credit cards and VISA cards are accepted.
By adding trust seals on your checkout or lead acquisition page, you can significantly increase your conversion rate. Blue Fountain Media did a split test and found that their conversions increased by 42% just by using a Verisign trust seal.
There are loads of security seals you can add onto your site such as Norton, Better Business Bureau, McAfee, and so on. Baymard Institute carried out a study to find out which seals customers trust more, and here's the results:
6. Certification seals:
Next up, certification sales are a form of social proof that you often see in companies doing jobs that require high levels of specialized skills such as advertising agencies. If your business has acquired certain industry certifications, you can proudly show them off on your website.
Showing these certification badges let your customers know that you're qualified to do the job.
Magento, a leading Magento extension builder, displays a Magento Select Extension Builder proudly on their site.
KlientBoost, a well-known PPC advertising agency who is a certificated marketing partner of Google, Facebook and Microsoft, shows off their certification on their site.
7. Real-time statistics:
Real-time statistics is another impactful form of social proof. Showing the real-time statistics of how many visitors are currently viewing your website, or how many customers are currently purchasing is great social proof because it shows new visitors that there are people who are viewing and buying from this site.
If this is something that you find suitable to implement on your website, Avada has a great app named Social Proofo to help you easily implement real-time statistics. This tool displays the most recent activities on your website in a small but attention-grabbing popup.
You can display purchases, signups, registrations, downloads, anything you want. On top of that, Avada's social proof takes less than 5 minutes to set up and get it running on your website. And it's completely free! Not bad deal for social proof that's proven to give you an instant boost in conversions by up to 20%.
8. Social Media Takeovers:
The next form of social proofo that is popular is social media takeovers. Social media takeovers are a great approach to broaden your brand awareness and influence to a specific group of audience that may be interested in your offerings, but aren't yet familiar with your brand.
During a social media takeover, an influencer or expert will handle the posting activities on your social media platform for a certain period of time.
Here is an example of the city of Calgary having a social media takeover of their Instagram platform. During the takeover, local influencers and city ambassadors were in charge of the city's Instagram for a week, and they used their skills to show off all the cool things the city has to offer.
Social media takeovers have a broad impact because you have access to two groups of audience; your own existing audience and the influencer's or expert's audience. Your audience will enjoy the newness that the influencer can bring, and you can raise brand awareness among the influencer's audience.
As mentioned at the beginning of the article, people tend to trust experts more than ordinary people in any given industry. So, experts are a great form of social proof. Inviting guests who are experts in your industry to join a program on your social media platform, blogs or podcasts is a great way to establish credibility.
Your social media followers will associate the expert's credibility and authority to your brand since they are on your channel. It's worth mentioning that it's never easy to invite an expert on to your show. You won't always have to pay for their endorsement, but your product has to be of truly high quality for them to join you, because it's obvious that experts don't want to associate their names with bad products.
Another benefit that this approach of social proof can bring is that once your followers realize that you often partner with experts to bring them value, they will see you as a source of valuable information in the future and keep coming back to you.
10. Customer Base:
Customer base is a truly powerful form of social proof. To implement the customer base approach, all you need to do is feature your existing clients' logos on your website to let other prospects know who you have served. It is an effective way of showing that you're offering a decent product and lots of companies are using it.
SalesForce has a dedicated section on their website to feature their existing customers.
Hubspot does too.
11. Platform Integrations:
If your brand is using products or services from third-party partners, you can turn your partnership with these companies into social proof. Just feature the logos of your partners on your website. This will create something called the spilling effect, which means your customers will associate you with the brands that you're partnering with. And if those brands are well-known and popular, well, their reputation can "spill" over your brand.
Here's an example. Have you ever heard of who bommi.com is? Probably you haven't. But you do know who Bill & Melinda Gates, or Linkedin, or Lyft is, don't you?
12. Subscriber/User/Customer count:
This is another form of social proof that brands often use to create credibility. Subscriber/user/customer count shows how many customers you have served or how many have subscribed to get your offer. It seems more compelling to subscribe to something when 10,000 people have done so than just ten people, right?
Here's how resume.io uses this number count approach to show off their achievements, and increase their conversion rates.
13. Ratings and Reviews:
Do you feel a lot safer to buy from a site that allows their customers to leave reviews and ratings on their product? I do. This is why ratings and reviews are popular among online stores, especially those who sell commodities. This form of social proof is quite similar to customer testimonials mentioned in Section 1, but the difference is ratings and reviews are placed in the product page while customer testimonials are mostly placed on the home page.
One of the biggest implementers of ratings and reviews is Amazon. So, why shouldn't you use it already?
14. Best sellers:
Using best sellers as social proof will help your customer make easier purchasing decisions. Imagine that you're selling a bazillion products, and choosing one out of that many can already discourage buyers. This phenomenon is called the paradox of choice. When presented with too many options, humans end up choosing none of them because they feel overwhelmed.
So, Best Sellers can solve that problem by showing your customers only the best products that many people have bought. If something is a best seller, it's likely to work well, right? Again, Amazon is one striking example who makes full use of this form of social proof.
15. Number of orders:
Number of orders is quite similar to the subscriber/user/customer count approach. Sharing how many orders you have sold for a particular product can create strong social proof impact, as the more people buy something, the more attractive that thing can become.
This form of social proof is used widely in the book industry. Here's an example.
This book has sold two million copies, so it's unlikely that two million people are wrong, isn't it?
16. Social Media Proof:
The name speaks for itself, right? Social media proof is a strong form of social proof that is widely used by retail brands. Do your customers tend to share their buying experience with you and your product on social media? To get what I mean, look at the Instagram account of Daniel Wellington. This brand features tons of its customers' pictures of its watches. You can do the same too.
Learn more: How to Get Verified on Instagram?
Find ways to make your customers want to share their buying experience with you on social media channels (e.g., with incentives), and then use those sharings on your social media channels as social proof.
17. Test scores:
Test scores are an informing way of social proof. Test scores that come from an independent, third-party source can be really helpful for easing a customer's concerns as they provide necessary information about the quality of your product.
For example, The Google Trusted Store card gives a score based on a set of criteria that are really important to online shoppers in advance of making a buying decision.
18. "Customers also bought…":
Customer also bought is a form of social proof that shows your potential customers complementary products that are often bought with the product that they are viewing. This is a tactic of upselling, but it can also show that people are buying more on your store.
19. Popular Posts/Products:
Popular posts/products are a form of social proof that are often used to increase the sales volume of a product or the number of times an article is viewed. When something is marked as "popular", people tend to get curious about it. Do you often click on and read the top articles when you visit a blog or magazine? I do it very often.
This blog has a dedicated page for its best articles.
20. Customer Showcase:
Social media is the place where people want to share their stuff; their stories, the beautiful product that they have just bought. If the product that gets shared about happens to be yours, don't miss that opportunity to use that sharing as your social proof.
Also, buyers love getting featured, and the sign telling that they do is that they tag your brand when sharing about their experience. With this type of customer showcase, you can show off the results that your products bring about and attract more customers who like those results.
Have a look at this great example. Modcloth has a dedicated page on its website to feature customers wearing its products. This kind of showcase creates much more impactful social proof than hiring professional models because this is real, not paid. Customers know that all models get paid to use a brand's products, and the results are staged, so they are less real and less believed.
21. Add photos to your social proof:
How can you be sure that people will believe your social proof? You don't, but there is a simple way that you can use to increase the likelihood. Using pictures.
Research has shown that using photographs has a significant impact on making people believe that your claims are genuine. On top of that, a testimonial becomes even more believable when the face of the person having said it is shown; research has backed this up. So what does that mean to you? That means you should add a picture of the people whose testimonials you're using in your website along with their quotes. Here is an example:
22. Take advantage of the psychology of similarity:
The psychology of similarity says that we as humans are likely to like people who we perceive as similar to ourselves. Marketing is all about turning human tendency into advantages, and you can use this psychological phenomenon to your advantage as social proof.
When you make a call to action, you can boost its power simply by referring to a source that is similar to your prospects. For example, when you're encouraging people to sign up for your email newsletter, you can say something like: "Join over 150,000 other marketers in our list!". With this same approach, you can apply similarity in your testimonials, case studies, success stories, etc.
23. Take advantage of story-telling:
Two psychologists Chirstopher Chabris & Daniel Simons have discovered that, for humans, stories and examples feel more reliable than statistics as they are stickier to the human mind while raw numbers rarely do.
Stories are stickier and more memorable because we as humans tend to imagine ourselves in the stories that we are listening to. Don't you just imagine that you're the main character of any story that you listen to? I most always do that!
So, how can you turn this psychological phenomenon into your social proof? Here's how. In your case studies and testimonials, don't just provide generic statements, but instead, ask your customers to tell a story about their tricky situation before using your product, and how your product has made a difference. Then, you use these details to tell a short, but complete story that your prospects can relate to.
Shopify has really nailed it when it comes to story-telling their customers' success. You can see how they did it here.
24. Take advantage of the Halo effect:
Another great strategy of social proof is using the Halo effect. As mentioned above, humans have a cognitive bias named the Halo effect. The Halo effect is our tendency of establishing overall opinions about a person, brand, or product based on our feelings about that target.
To be more specific, according to this psychology, if we have a positive feeling about someone because of a particular trait (e.g, beauty), this positivity can cause us to see that person's other neutral or negative traits as more positive, more acceptable. This Halo effect is why we ignore a person's bad traits when we're madly in love with them; the halo of the traits that we love overshadow the negative traits.
The Halo effect is always why influencers sound very persuasive. As their name is reputable, people tend to make assumptions that everything they say is accurate, and what associated with them is reliable. Now you understand why successful people are very trusted no matter what they say.
You can use this form of social proof by partnering with influential people to establish positive impressions about your brand and product. Use their sayings about your product to establish authority. You can see this practice used widely in the book industry.
25. Take advantage of urgency:
Have you ever heard of FOMO marketing? You probably have as this is a very well-known and widely-used approach. In essence, FOMO is when people make a buying decision because they feel like they are going to miss out on a great deal.
So how can you use this strategy? The first way is adding a countdown ticker in your product page that says how much time is left until a good deal ends, or how many items are left in stock.
Groupon is one particular example that uses the FOMO technique really well in their product listing. Here is an example:
Combine this countdown timer with the above methods of social proof and you would see your conversion rates skyrocket!
Before you get to the next approach that is negative social proof, please keep in mind that urgency (or FOMO) and this method are very different.
FOMO Marketing Series:
26. Avoid negative social proof:
We've been talking about many strategies of social proof that you can take advantage of to increase your conversion rates. So, is there social proof that you should stay away from to not decrease your conversion rates? The answer is yes, there is. Here's one of the approaches that you should avoid; negative social proof.
Those who implement negative social proof use fear to warn their prospects of why they should not skip the product, and back their claims up with evidence.
Some examples of negative social proof are:
If Mr. A had bought our product, he would have ended up in hospital.
Mrs. B decided not to buy this product, and now she's regretting it.
A study carried out by two psychologists Noah Goldstein and Steve Martin has discovered that this negative type of social proof didn't not work at all, and in reality, can result in the opposite effect. Because negative social proof can create an impression that you're scaring the customer and tricking them into buying your product. The last thing we as humans would want is getting threatened or tricked, so just stay a mile away from negative social proof.
27. No Proof rather than low proof:
If you are a new brand and have not accumulated a decent amount of social proof, it might be better for you to not show any at all.
One split test done by the Visual Website Optimizer has discovered an interesting insight when it comes to using social media buttons that have low share counts. The result shows that, with a low number of share counts, using the social media button decreased the conversion rate while removing the button increased it significantly.
You might be able to intuitively figure out the reason behind that outcome; when we as humans trust the crowd, and when the crowd is too small, the product in question is perceived as low quality because too few people are using (or talking about) it.
28. Crowds:
The opposite of low proof is crowds. Crowds mean popularity, and a great approach to social proof is showcasing popularity. Humans have an inherent drive to be a part of a group, so an offer looks much more appealing when we see that hundreds or thousands of other people have taken that offer; we wonder what's in it that makes it so popular.
For example, the business intelligence company CB Insights does not just make a call to action asking their website visitors to sign up for their email list. They, instead, encourage the visitors to join the hundreds of thousands of other fellow who have already subscribed to their email list. This show of popularity is certainly more impressive than simply begging for a sign-up.
29. Raw quantity:
As humans, we want to know that we are not the first one to go there; we don't want to be the first one to take the risk. So, it's certainly a good idea to boast about the numbers you have achieved.
Start looking at your numbers and see what you can use as bragging rights:
If you sell a physical/digital product, how many orders have you closed?
If you run a blog/podcast, how many followers have you acquired? How many comments have you got on your articles? How many upvotes have you got on your posts?
If you have a presence on social media, how many followers do you have? How many posts have you posted?
If you have an app or a SAAS product, how many customers have you served?
Mageplaza, a leadingMagento extension builder, has nailed this form of social proof on their website.
30. Don't miss the opportunity to acquire reviews:
A lot of the approaches mentioned here require you to use your customers' testimonials, so how can you get them? Of course, you need to ask. Send requests to your customers for reviews after their purchases, or email your old customers asking for a testimonial. If you don't ask, they won't give you the reviews. So be proactive!
Final words:
So, that's 30 examples of social proof that you can apply to your store to boost conversion rates instantly! Choose (at least) one of these social proof examples above and use it on your site right now.
And, don't forget to track your conversion rates before and after you implement social proof, so you can have your own case study.
Website Support
& Maintenance Services
Make sure your store is not only in good shape but also thriving with a professional team yet at an affordable price.
Get Started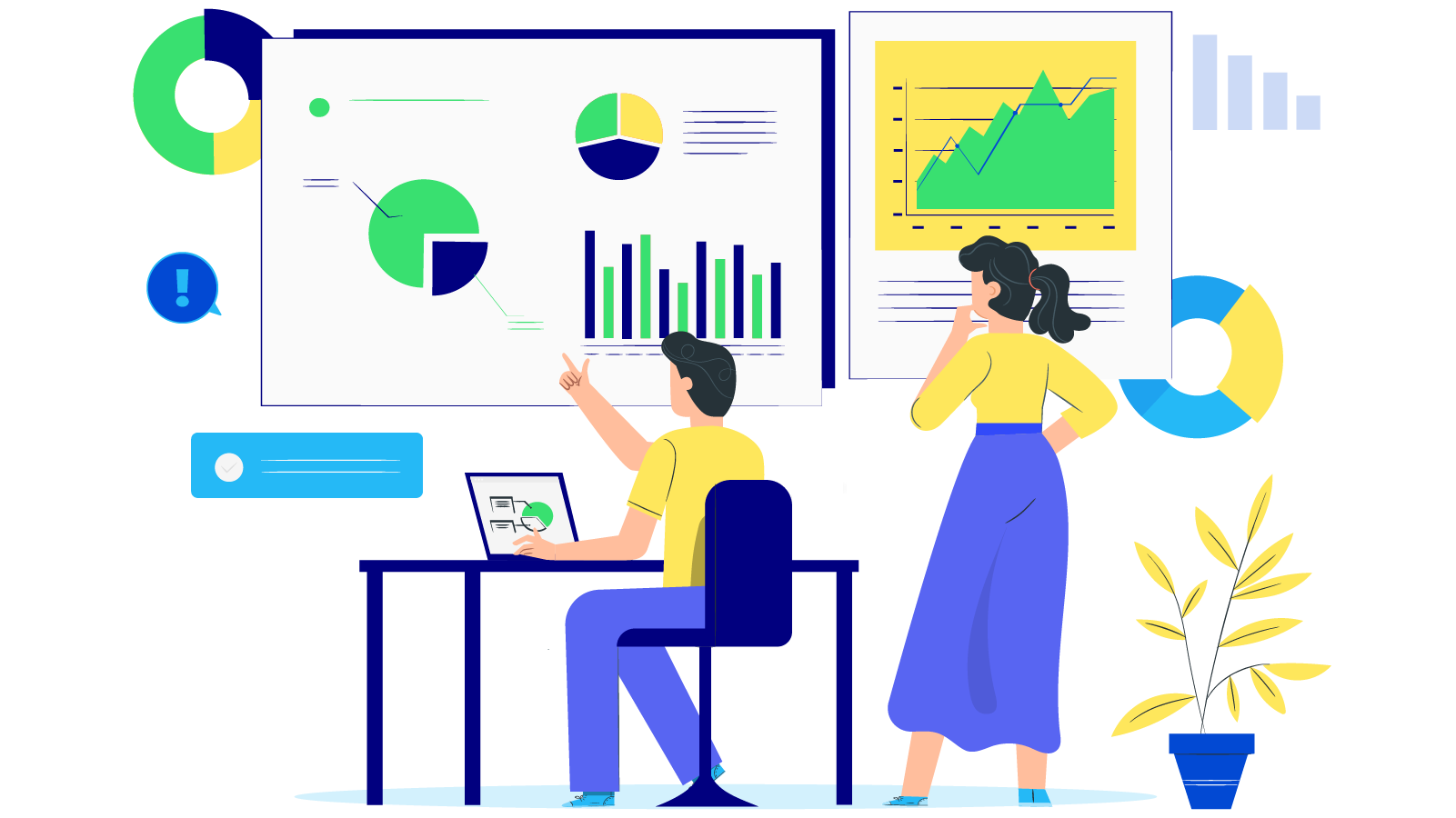 New Posts



Subscribe
Stay in the know
Get special offers on the latest news from Mageplaza.
Earn $10 in reward now!