What is a Logo? How to develop a professional logo for better brand awareness of your e-commerce store?
The Most Popular Extension Builder for

Magento 2
With a big catalog of 224+ extensions for your online store
An e-commerce logo is one of the most important things when you start your online store. It brings a communicate message about who you are, what you do, and the reflection of your organizational culture.
All famous companies have focused on the design of their logos. However, some people still underestimate the importance of their e-commerce logo. Each component of the logo is meaningful. As the business is in the virtual world, the logo is continuously visible as a part of your website. Even it takes a small part; a well-designed logo can attract visitors' attention.
In this blog, we would love to provide information about the overview of logos and tips on how to make a professional logo for your business.
Table of contents
What is a logo?
A logo is a combination of visual marks and text designed to identify a company. It tells the audience what the business is doing and what the brand values are. Ideally, the logo should become a symbolic component. When someone looks at this, it's enough for them to have the emergence of the necessary associations. It can be a symbol of a company name, trademark, abbreviation, etc. often uniquely designed for the recognition.
Why does your e-commerce store need to have a logo?
Stand out from the competition
The logo has the most fundamental function to give your business a unique mark that differentiates you from other competitors. Before getting your logo for your business, it needs to take time to research what your competitors look like so you can position yourself.
For example, the Cactus Dental logo differentiates itself from other competitors in the dental industry by taking the unique feature that shows the name of their company and turning it into a toothbrush.
Identify critical information about your business
A logo provides customers crucial information about your company. It can show which industry you are in, the services you provide, the target market, or your brand value.
For instance, business doers can use a specific color to communicate that they are in some kind of industry like the green color to show that they are working in the pharmacy industry. Or they might use black color and italic font to highlight that they are luxurious.
Build brand recognition
Logos will bring the visual impact that reminds customers about your brand. Some logos do not have the name of the association, but customers still recognize it with the symbol or design.
Think about the famous brand Nike, whose loge is a simple design. Nike is the god of victory because the meaning of the name is shown in the logo. Its symbol represents the wings of the god, combined with the inherent characteristics of the Nike brand. It also has the similarity with the tick, which represents the word "Yes" bringing positive thinking.
Types of logos
Letter mark
It will show the abbreviation of the brand name. This option is applied for long company names that contain a few words. Fitting all these words in one logo is not possible. Therefore, they will use the first letters of each word to create a successful abbreviation. With the correct combination of font and color, the logo becomes a symbol of the brand name. People often do not even realize that it is deciphered.
For example, NASA will be much easier to remember than the National Aeronautics and Space Administration. The same goes for IBM, which is International Business Machine or HBO for Home Box Office.
The focus falls primarily on acronyms. So if your business is newly established or not a leader, you need to be careful to choose a font, design which is consistent with your activities to avoid unfortunate misunderstandings. In the beginning, you may add the full name below so people can start to understand your business correctly.
Word mark
Similar to the letter mark, a wordmark logo is also based on design fonts and only focuses on business names. A wordmark logo will do its job if the business owns a concise and different name. Google is an excellent example of this. The name is impressive and easy to remember. When it is combined with the right fonts, it creates a highly recognizable logo.
Font and color are essential for the text. The focus of the logo is the business name, and you need to look for the type of font or design your font that can tell your brand personality.
For example, if you make a logo for a fashion brand, the font needs to be elegant and neat to create a luxurious feel. While it is better to use a strict line for a construction organization, and an entertainment institution, you can try writing in italics.
Graphic and symbol
Some typical examples of this type of logo are Apple, Twitter. These brands are giants in their field. The symbol which stands alone can bring high brand awareness and outstanding.
Designing a brand logo with just one image will be a challenge for growing businesses that do not have a strong brand.
The biggest thing to consider when deciding on the use of image logos is the choice of which image can be associated with the entire existence of the business. You need to think about the broader and deeper implications of the model you intend to choose. For example, the World Wildlife Fund uses the image of a panda bear, which a lovely endangered animal that helps evoke emotions for everyone.
Abstract logos
Like other types of logos, abstract logos perform very well as a representative mission because it converges the essence of your brand in the form of a simple image. Unlike other image logos, abstract logos are not limited by the image of a particular thing; it allows you to create an appealing unique image to represent your brand. For instance, the LG logo is not only the name of the company, but it's also the smiling face.
The benefit of an abstract logo is its ability to convey the work your business does in a stylized, visualized way, not based on a broad understanding of the meaning of a particular image. Through color and shape, you can give yourself a sense, harnessing emotions that can evoke around your brand.
Instead of the usual image, geometric shapes, symbols, and lines are used to create abstract logos. This kind of logo is recommended for international companies since the meaning of the logo is neutral, without fear of offending people's national and religious feelings.
Characters
This is also a type of logo design that can make the character bring the brand voice to the interested people.
A person, animal, a national or local symbol is used as a recognizable character. This kind of logo illustrates the character image of the business. Some of the famous characters in this logo form are KFC, Mr. Peanut. The type of logo is quite suitable for companies that want to create a fun, healthy atmosphere to attract families and children.
Combined design
A combined logo design is the logo with the closing of other types of logos, such as wordmark, a letter mark, image logo, abstract logo, character. In particular, images and text can be placed side by side, on top of each other, or combined to create new images. Some examples of this type of logo are Doritos, Burger King, and Lacoste.
The combination of the brand name and image makes the logo more flexible easier to protect than logos with images alone.
How to develop a professional logo for better brand awareness of your e-commerce store?
Keep your style simple but unique
Which style that you would like to use when designing a logo is the first thing that you need to decide. Different logos are useful for various media. Making the logo simple has recently become increasingly popular. Minimalism is significant because the style is simple and clear; however, it can be more challenging to convey a meaning when limiting your components.
Creating a logo with all simple characters, symbols with distinct meanings is quite tricky because most of them are already used, but you can do it with the help of semantic and visual metaphors.
For example, if you are a Magento extension builder, you can either incorporate the Magneto logo, which is most used by other providers into your brand name, or match the first letter of your company name with the Magento logo.
If you can create it look simple with a different presentation, it will quickly catch the attention of your customers and prospects. In this digital age, your e-commerce logo will appear in dozens of diverse backgrounds; you have to keep this matter in mind to be more visible.
Choosing or changing the right logo style can help improve the sales and conversion rate of your website. The simple design agreed from the professional logo designer to your site will be more visually appealing to potential consumers and easier to navigate.
Select the right color
Choosing the color for your logo is essential as it can help optimize your conversion rate. Each color will be associated with different emotional states and types of consumers.
Knowing the different effects of colors on customers' buying practices can help you design a suitable logo which can convert at higher rates. Red and orange color often attracts customers' attention at the first time when they arrive on your page. Because it increases the heart rate and heightens energy. Blue brings trust and security, while black is used to indicate luxury and sophistication.
When choosing colors, consider carefully both how they will represent your brand's values and how they will affect your consumers. Envision explains how using complementary, contrasting colors can improve conversion rates.
Selecting color plays a vital role in communicating with customers and prospects. It also helps to reinforce the identity of your store and even the physical existence of the company. While making the color choice, you need to define your brand is a serious, casual, or loyal tone. It depends on three factors, the product or service you are selling, industry trends, and competition in the market. Keep these things in focus when you choose your color.
Font
The font that you choose needs to be aligned with your style that your preferred style. It conveys a message about your brand and what you do to customers. There are plenty of factors you need to consider when choosing a font, such as a message, legibility, etc.
The size of the font is essential to bring the message to viewers. If the logo has the font, which is smaller than the icon, the icon will get more attention from the viewer. On the other hand, if the font takes the most significant part of your logo, what is written becomes the vital message that you convey to customers.
If a potential customer sees your logo, but they cannot understand your brand name and what you are doing, they will not do more research on your site. It can bring a negative impact on the conversion rate of your store.
Symbols
If you decide to use a symbol in your logo, the shape and style of the symbols need to convey the message of your brand name.
Circles can bring the meaning of time, continuity, and community, while squares and rectangles are often associated with reliability and stability. The interpretations of triangles can understand as change and instability. It will bring the challeges. The consistency between the logo and your web pages can create a recognizable brand. Using shapes like triangles and arrows can draw attention to certain aspects of your business.
Choose a suitable design that fits your brand
Finding a specific image that represents your brand entirely is a daunting task. Every business doer spends much of their time on this.
However, you do not need to put much energy or pressure on this. Inspiration usually comes from the necessary things. You can ask yourself what inspired you first when you think about your brand.
You can tell a story about your brand through the logo image. A unique story will help you set apart from your rivals. Do not worried about following trends; you do what you feel. It will be much more authentic and differentiate you from other competitors.
Make sure that it works on different screen's size
Nowadays, with the development of technology, you can sell products either on the brick and mortar store and online shop. So the logo should be able to be in various sizes on different screens such as the desktop and mobile view.
This is the reason why, when designing the logo, you need to make sure that the textual remains easily readable, and all the shapes can be seen clearly.
For instance, a beautifully illustrated and detailed logo would look appealing on a website, but if you are using an app, it cannot reduce well to the mobile view. This will bring disadvantages to your brand awareness. Customers may not recognize your brand, or they will feel dissatisfied when they see the logo with this strange image.
Also, the logo of your e-commerce can be printed in various sizes, such as on the site, on business cards, the letterhead, promotional products, packaging, signs, advertising, and the media. Therefore, it will need to be suitable for both large and small scale, but in each case, it is essential to maintain recognition. You need to use a minimum of detail and gradients, a combination of three colors maximum, good scalability.
Hatchful
Hatchful is a free log design tool for e-commerce industries supported by Shopify. It works by asking questions about your brand and industry information; then, it helps you create a design appropriate for your business. After that, Hatchful lets you customize the font, color, and icons as you wish.
Canva
Canva is a free design toolkit that includes many logo templates. It a great for practical users, especially those seeking complete creative freedom. It can be customized by drag and drop editor. However, it may be overwhelming for the first-time user as it has limitless design options.
LogoMakr
LogoMakr has data with a million graphics, a text toolbar, and the layers tool. It shows a step by step logo creating process, which is extremely useful for beginners.
Ucraft
Ucraft can help you simplify in creating a simple log. Ucraft offers three options for designing like text, icons, and shapes along with a drag and drop interface for easy logo adjustment. Despite the limited options, Ucraft's simplicity is a great tool if you need a logo in a short time.
MarkMaker
MarkMaker is a logo tool builder with some limited customization options. However, it is the most natural logo builder for beginners. Markmaker gives you an endless scrolling of instantly created logos, asks you which logos you like, and then creates more designs based on your interests.
Read more:
Conclusion
To sum up, a business logo is an important part when promoting your company's product and services. The logo is the representation of your e-commerce business, so it requires having a unique design and incorporate it with other elements like color and shape to make the positive impression on potential customers. Designing your own logo seems a daunting task at first, but considering that the logo will go along with your business in the long term, it is worth spending time on it.

Marketing Manager of Mageplaza. Summer is attracted by new things. She loves writing, travelling and photography. Perceives herself as a part-time gymmer and a full-time dream chaser.
Website Support
& Maintenance Services
Make sure your store is not only in good shape but also thriving with a professional team yet at an affordable price.
Get Started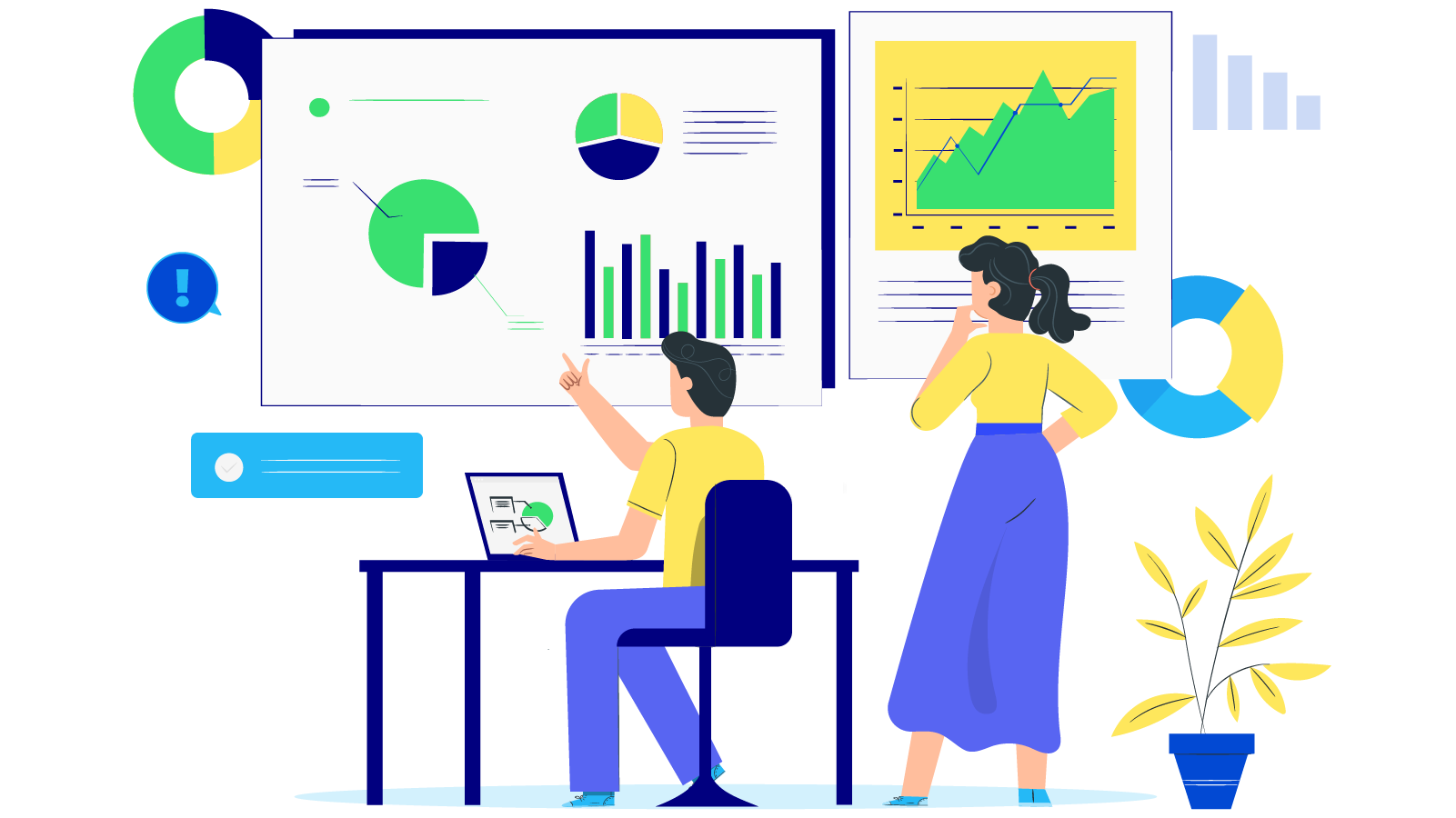 New Posts



People also searched for
what is a vector logo
what is a logo?
what is a retina logo
what is a watermark logo
what is a monogram logo
what is a logo lockup
what is a minimalist logo
what is a vector file logo
what is a wordmark logo

what size is a logo
what is a company logo
what is a 3d mockup logo
what is a logo social media kit
what is a social sharing logo
what is a logo mark
what is a business logo
what is the purpose of a logo
what is a favicon logo
what is a png logo

what is the difference between a logo and a brand
what is a social media kit logo
what is a good logo
what is a brand logo
what is a logo design
what is a site logo
what is a standard logo size
what is a good logo size
what is a good size for a logo
what is a vector version of a logo

what is a logo refresh
2.2.x, 2.3.x, 2.4.x
Subscribe
Stay in the know
Get special offers on the latest news from Mageplaza.
Earn $10 in reward now!