How To Use FOMO In Social Media Marketing
The Most Popular Extension Builder for

Magento 2
With a big catalog of 224+ extensions for your online store
Have you ever scrolled through Instagram stories in your room and feel like the whole world is having fun, but you? It is probably one of the worst feelings out there. But it is common. We all have experienced the fear of missing an amazing experience.
Your friends went to a party, but you can't join them. A new fashion trend is circulating around the office, and you want to jump in. Everyone is playing this new shooting game that you don't understand. Your favorite brand has just released a limited collection. You get the idea. You are curious and don't want to be left out.
That is a famous psychological phenomenon called FOMO. And if you are able to tap into this common anxiety, you can encourage your prospects to take your offer faster than serving it on a plate! Savvy marketers have used this method in social media marketing for a while and produced great effects.
In this article, I will provide you with an understanding of the term and why it is important. Then, we will go through all the techniques to start using FOMO in social media marketing right the way. Get ready to be a brand that people won't want to miss out on!
Table of contents:
What does FOMO mean?
FOMO is shortened for "Fear Of Missing Out" - which is an actual psychological phenomenon (unlike YOLO - which is made up by kids) happening when one is anxious that he/she is missing out on an amazing experience.
With social media becoming more common, people are increasingly sharing their awesome lives on the internet. This leaves others with a desire to catch up, particularly true with Millenials. A recent survey by Credit Karma showed that nearly 40% of millennials are overspending just to catch up with friends. While this is bad news, you can see that FOMO works for business.
And even before the term is invented, marketers have used the method to encourage people to take an opportunity. Remember watching TV and your mom rushing to the phone to get a timely deal announced on air? We are all hardwired to belong, and FOMO marketing taps into that to make us impulse purchasing, rather than regret failing to act later.
Every viral campaign has some kind of FOMO effect on consumers. And while you can't always make a viral campaign, engineering FOMO marketing is always possible. Now, let's see the benefits of using FOMO in social media marketing.
FOMO Marketing Series:
Why is FOMO important to social media marketing?
FOMO is indeed an incredibly useful tool for social media marketing. Why? Let's see some statistics that will help you understand. We gathered these stats from recent research by Trustpulse and OptinMonster.
56% of social media users said they experienced FOMO, and most of them are millennials (22 - 37 years old now)
69% of millennials claim to experience FOMO on a daily, if not hourly basis
48% of millennials spent debt money to keep up with friends
51% of people visit or log on to social networks more frequently than they did just two years ago.
60% of millennials said to make active purchases because of FOMO
40% of people claimed to spend money on something once a year just to post it on social media.
And while you may be looking at your own spending right now, there is no denial that FOMO is a driving force in people's spending habits. In fact, Millennials spend about $600 billion every year in the United States alone. We spend money. A lot of money. Online. Through Social Media.
It is not just the millennials that are affected by FOMO. All groups of ages are now active on social media channels such as Instagram, Facebook, Twitter, etc. Having more than 3.8 billion users worldwide (data from DataReportal), social media is a gold mine for businesses to dig into.
The bottom line is: If you are not using FOMO in your company's social media marketing, you are losing a lot of potential customers. How about that little FOMO for you? Now, let's look at the best practices for FOMO marketing and examples so you can start applying.
How to use FOMO in social media?
Although the term FOMO was popularized around the 2010s, the techniques to use it in marketing has been around for years. So I won't go too much into a hundred different tactics, but only the most effective along with some examples. These are five easy ways that you can use FOMO in social media marketing:
Make use of scarcity and urgency
The urgency has always been a surefire tactic for a marketer, but it is more effective than ever with the help of FOMO and social media. Have you ever purchased something out of a flash sale, even when you don't really need it? Guilty as charged. I was so afraid of missing out on the best deals and took action, only to find out that the "flash sales" lasted for several more days.
The urgency and scarcity consistently entice customers to purchase more. When they go together, it is like bread and butter grilled, and no one can resist that. Whether it is a product or a service, try to highlight both urgency and scarcity in your marketing as much as possible to make the most of the FOMO effect.
You can use visuals to signal flash sales, limited stock items, countdown timer, or send a series of reminder emails as the sale or discount is coming to an end. If you give the prospects only a limited time window to act, the fear of missing out may trigger, and they are more likely to take action.
Create exclusivity
People always want to be invited to join exclusive groups. These groups can create more loyal customers and activate the fear of missing out too. Fostering the idea of joining an elite club will make your customers feel special for being offered the offers only they can have. And the others? They would suffer from FOMO.
Try creating a loyalty program can promote the special benefits that members can receive. You need to understand the characteristics of the members as well to use suitable imagery. Premium buyers may like gold and velvet curtains, but younger people may prefer the colorful approach.
Exclusivity goes really well with scarcity too. The thought that something is exclusive and running out soon makes people more interested in signing up. Sephora has a loyalty reward program so that the more you spend, the more rewards you are able to get. For example, when you own a Sephora Visa Credit Card, you earn $20 for a $500 bill in the first 90 days.
Another example is when only certain members get advantages or rewards, such as product samples that only pre-orders can touch, or gifts that only the buyers who come first can receive. See the picture above for a campaign that promotes Honor 8 smartphones. The first 100 purchasers can receive exclusive gifts for different versions of the phone.
Include social proof
Social proof is an extremely effective tactic for social media marketing. And it exploits the most of the fear of missing out as well. This is because social proof is tied to people's need of belonging in a group - which is directly connected to FOMO. If other people are sharing, buying, talking about one thing, you would want to do it too to not be left out.
Encouraging engagement and conversation on your social media channels is the key to building social proof which can help entice the fear of missing out from other prospects. It is like getting your product trusted by a few hundred or thousands of close friends, even if they've never met each other.
When possible, you should not only encourage engagement but also make users promote your product for you. This is why some social media posts are so popular, like photo sharing or tagging friends for fun - your followers are promoting your product for your brand with a lot of hype involved.
Another thing you can do is ask users their opinions to inspire other prospects. They can write a review on Facebook in exchange for a discount voucher, or answer a post with a question like "What product from us that you absolutely cannot live without?" This can result in satisfied customers sharing their experience while those who see that don't want to miss out on a great brand.
One more possible choice is running social proof ads. Even if no one in the audience knew you, if they see a real user's testimonial or a celebrity endorsement, it can pique their curiosity.
And if you are looking for a way to add social proof into your website, check out AVADA Social Proof App - which can show live notifications of people purchasing or adding products to carts everywhere on your website.
Bring an exceptional experience
People nowadays are valuing experiences more than they value products. A total of 73% of consumers consider good experiences as a key influencer to a brand's image. 52% would pay extra to have efficient customer experience and 32% will walk away from a brand they like after just a single bad experience - based on a research by CustomerThermometer.
No one wants to miss out on an amazing thing that is happening. So sell your experience automatically. For example, if you are selling software that can greatly reduce marketing workload in a day, sell it as a pain-free work experience. Don't just show the product features, show how marketers can have less hassle in a day, increase productivity, and reduce stress.
User Generated Content can be a great help for this. Positive customer experiences are good to share on social media and create more social proof for the previous tactic. Remember to use exceptional imagery or design to deliver the feeling of a good experience.
Launch a user generated content contest
While we are mentioning User Generated Content, it would be a shame if I don't mention user generated content contests. This kind of contest requires participants to create and submit their own content in order to get a chance to win. If the contest gets viral, the fear of missing out effect increases even more.
Real photos by the brand's fans create an authentic experience. And for the brand's followers, getting featured on your social page makes them feel important. Sometimes, the entries can be so creative that the brand gains an explosive result to share more in the future.
The best thing about this tactic is not about using content from celebrities of influencers, but you are letting customers influencing their friends and families. When someone from your audience base creates user generated content and shares it with friends, the recommendation is even more effective.
GoPro has created a ton of user generated content contests for its Instagram account and other online channels. They are extremely beneficial for the brand, and the brand's audience members have some exposure for their own social accounts too. Just a hashtag #GoProFamily is enough to get featured.
You can do the same thing for your company's social media marketing. Consider hosting a giveaway or contest to incentivize your audience to send their own entries, which you can then repurpose for FOMO marketing using user generated content. Show the happy faces of your customers and many others would want to have the same feeling.
Final advice
FOMO is a real phenomenon and so is the use of it in social media marketing. If you can create a situation in which your audience feels the urge to act fast to get an opportunity, or they may lose it, sales and conversion rate is sure to go up. The best way you can do this is by targeting the right people with the right offer.
There are a lot of ways you can create an inviting offer with a fear of missing out factor. You can change how you offer a freebie, run promotions, create contests. Everything from your prize to the design and copy of your content on social media has the potential to impact the desire of catching up in people.
Here is what you should take away from this article:
Urgency promotes action by giving customers an urge to act quickly or they may miss it.
Customers want to be involved. Use it as a tool to make them feel important with exclusivity.
You can create urgency by showing time limits or quantity-limited sales.
Social proof is a powerful indicator of a product's popularity (and therefore, limited availability).
Show that people are satisfied with your brand and are actively buying products for the experience.
That is all, if you have any questions, leave them in the comment section below and I will get to you. And as always, best of luck on your eCommerce journey.
Create FOMO using Social Proof
Chance is a content executive at Mageplaza, whose goal is to never write a boring article. His enthusiast for eCommerce has spanned over two years of writing - making him an expert in the field. He also enjoys drinking tea and playing Exploding Kittens.
Website Support
& Maintenance Services
Make sure your store is not only in good shape but also thriving with a professional team yet at an affordable price.
Get Started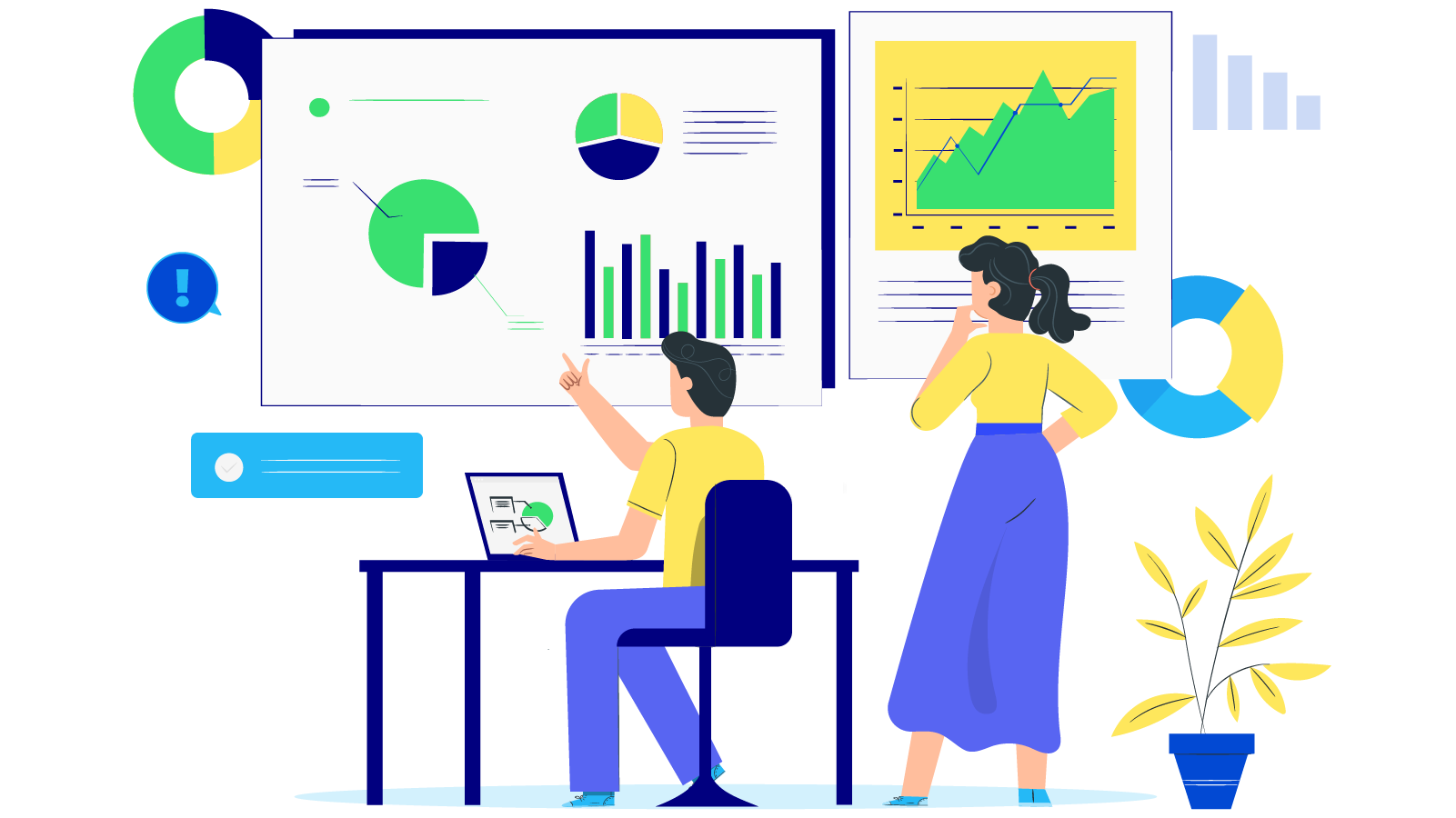 New Posts



Subscribe
Stay in the know
Get special offers on the latest news from Mageplaza.
Earn $10 in reward now!