20 Typical FOMO Examples Every Marketer Need To Know
The Most Popular Extension Builder for

Magento 2
With a big catalog of 224+ extensions for your online store
"FOMO" - shortened for the Fear Of Missing Out, is a psychological phenomenon that says a person often feels anxious or motivated to take actions because he/she doesn't want to miss out on an amazing experience. This is a common trigger that has been used as a great technique to make your visitors eager to buy products or services.
The universal rule is: You don't want to get left behind. That is why you may have bought a flash-sale item even though you don't need it at all. So as a marketer, how can you use FOMO for your own brand's advantage?
FOMO marketing can trigger your audience's inner fear of missing out; then they are more likely to take action and drive you more sales. However, if you don't implement it correctly, it can look to be manipulative and may turn the customers away. In this article, I am going to share with you 20 typical FOMO examples every marketer should know to use the strategy in the right way.
FOMO Marketing Series:
Let's get started!
Table of content:
20 typical FOMO examples every marketer need to know
According to a Trust Pulse's research, 60% of people claim to make purchases because of FOMO, mostly within just 24 hours. In other words, more than half of the world buys something just because they feel they might be missing out on something good. With the current rise of social media, we have 3 billion active social media users, so you can do yourself some math on that one.
It is essential that a marketer learns to use FOMO in marketing, no matter the industry, target customer, or location. With the upcoming 20 FOMO examples, you can tap into a huge potential audience that other marketing strategies can't reach.
See the table of contents above for easy navigation, because we are diving in.
1. Prove that people are buying
Social proof is one of the most powerful tools that you can use in FOMO marketing to increase the conversion rate, but you need to show it in the right way. Ideally, you want to affect the bottom of the funnel - who are just one step away from making a purchase decision. These people are the ones who are browsing your product page, making contact, or already having an item(s) in your cart.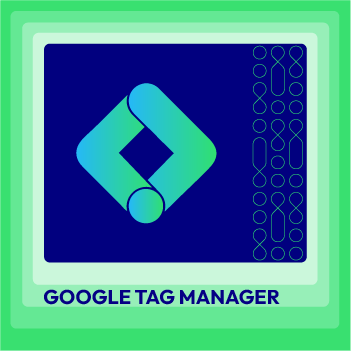 Google Tag Manager for Magento 2
Easily monitor store stats and adjust marketing tags and snippets with simple source code
Check it out!
You just need a little push at them. Proof with people buying is an effective example that can trigger FOMO even without making a sales pitch. A small live notification on sales or adding to cart on your website is enough, such as this example from our own website.
This shows the user's name and location of a recent purchase action, which makes it more believable with detailed information. If your site's visitors know other people are buying, they will feel an urge to buy as well.
Check out our app Avada Social Proof app to add live sales and add to cart notifications to your online store. You can display to visitors in chosen locations, show popups at certain pages only, and even change the design or layout. Best of all, the app is FREE to use!
2. Launch social proof ads
Showing social proof on your site is not the only way to promote your brand. You can also post and share testimonials from existing customers on your social media pages. When people see the positive experiences that other customers have had with your company, they will be more likely to purchase from you.
You can take this a step further and run ads promoting these social proof. Whether it features the reviewers' pictures or just their testimonials, it is a great way to promote your product or service. One of the easiest ways is taking customer reviews or user-generated content and make it the center of your ad copy. Or you can run ads with already existing posts that have social proof to include all the likes and comments.
3. Put a time limit on the offer
When thinking about the ways to create FOMO marketing, you can also look into urgency (or make them watch the clock). If your visitors or prospects think they'll miss out if they are not on time, there is a high chance their virtual wallets will open, and you will get a new sale.
You can do this by signaling when the deal ends, like you often see eCommerce sites like Amazon or eBay doing all the time. Flash sale items are not always what I need, but times after times, I just couldn't resist catching the best deals of the day.
Or by creating a countdown banner that is shown for special occasions, such as Black Friday, Christmas, New Year's Eve, or just a sale promotion. Adding a simple timer like this really taps into the fear of missing out, and you can offer different discount rates on different days just to make the deals even hotter.
4. Show stock numbers
Scarcity is another effective tool for FOMO marketing. The same with a timer; if something is about to run out, people feel an incentive to get it as soon as possible. And you have many ways to highlight the scarcity by signaling a product is about to run out or disappear.
Learn from experts in eCommerce such as Amazon, eBay, or Booking.com. They offer some typical FOMO examples, such as low stock levels or the number of rooms left. You can add these with a red color copy to catch visitors' attention. Some words that are usually used for low stock numbers are "high demand", "only x left in stock", or "while stocks last".
5. Pop up a one-shot deal
If you can detect when people are about to leave your site, don't let them go easily and trigger a campaign just before they leave. This is an effective marketing tactic that is based on the fear of missing out. If the deal is good enough, you can get them to stay and check out what you have to offer a bit longer.
This is also called exit-intent popup - which is used by many sites to create leads and increase the conversion rate. Don't be afraid to go bold with your message used in this type of marketing. Your prospect already has one foot out of the door, so use everything you got to keep them stay.
Language, imagery, big colorful buttons, use them to convey excitement and let the visitor know that they have one more shot at an awesome opportunity. You can also use this to gather email addresses for future campaigns.
6. Create an exclusive group
As human beings, we love being in a special group, or the thought of getting our hands on an opportunity very few people can. That is called exclusivity - a very effective FOMO example that you can apply to marketing. Which may explain why fandoms are getting more popular over the years.
Or think about how more than 100 million people have signed up for Amazon Prime just so they can get deals before other Amazon shoppers. So invent a club of your own brand with a playground that only cool people can experience. You can use scarcity (only a few slots left) or urgency (register opens in x days) to attract members.
You can also create a limited edition for your product or service. People would feel the competition to own these rare editions to have bragging rights. Look at Nike for these one-of-a-kind items. They are often very expensive, but people still crave to have the special edition.
7. Use expiring content
As a business, your content marketing strategy often involves creating content that will stick around so you can build authority, improve your search ranking, get inbound links, and win customers. But the opposite type of content works as well - the expiring content.
This kind of content gives the ultimate FOMO vibe. It is one of the reasons why Snapchat is so successful. The platform lets the content expire and teenagers can't leave their phones. Once the content is gone, they've lost the chance to see it. Forever. And you have the opportunity to tap into that mindset of a huge audience base.
GrubHub, a food service company in the U.S, provides a good example of expiring content. They created suspense through a series of Snapchat stories. Each revealed parts of the promo code as more pizza on the pictures were gone. The campaign made people feel impatient and kept re-checking for that important code. So don't be afraid to let your offers expire!
8. A specific special location
If you are thinking of promoting your products or services with FOMO effect, think of creating a campaign for a specific location only. Such as an event that only happens in one city. This can make the customers at the location feel exclusive, while people from elsewhere feel like they are missing out.
This tap into people's FOMO because as if there is a cool party that they are not invited to. You can apply this tactic both online and offline. Make an online promo code for a neighborhood and promise to have more for other locations later. Or you can create an event where local citizens can get discounts. Else, you can have a fun activity that only happens in some certain stores.
If many think they are getting something others can't have, they will be more likely to go out and check your offers. This is the same case with exclusivity. If you are a small business and don't have many stores, you can create offers for 1km-radius around your store only.
9. User-generated content is useful
There is no better way to trigger FOMO than having something tried and tested. Check out how Daniel Wellington is uploading pictures of followers on their Instagram page with its #DWPickOfTheDay contest. This is a smart way to gather user generated content from customers. Remember to tag the winners in your posts to increase excitement and extend your outreach.
You can do this by inserting user's content right on your website. A simple widget that shows your Instagram pictures can do. Or you can have real customer's pictures added to your product page. If you want to encourage users to make more content, make a contest like Daniel Wellington did and give a small prize for the contestants.
By enticing your audience to interact with your brand and share content related to your service or product, you can create a sense of FOMO in your customer's followers. This is a useful tactic to help boost brand awareness and loyalty, and also attract new customers!
10. Early birds get better prizes
Giving a freebie is always a good way to attract customers. However, it can be even more effective by limiting the freebie number. You can see this tactic when a store offers gifts or special discounts to the first 100 customers, and that often makes hundreds of people line up from the early morning.
The same can be applied for online channels. If you are promoting a new product or service, you can give special bonuses for those who purchase first. Set a clear timeline so people can see the sooner they act, the more benefits they can get. The early birds get the worm - as the idiom said.
For example: You can limit free shipping on all purchases during a sale campaign to only the first 1,000 customers. This can encourage customers who want to shop to do so immediately.
11. Send emails to increase FOMO
Email marketing is still an efficient way to reach the customers. Email marketing statistics from OptinMonster shows that about 90% of people use it. So it is still a great tool for FOMO marketing.
You can use email marketing effectively with any of the other FOMO marketing examples we've listed here. For example, you can send an email to:
Tell them when the items they've saved are running out of stock
Let subscribers learn about exclusive offers or rewards
Remind them of the items in their carts
You can also combine FOMO emails with on-site retargeting. This gives subscribers a special deal through an email marketing campaign.
For example: You give them a special code for discounts because you see there are still items left in their cart or wishlist.
12. Bring in influencers
Influencers are dominating across social media channels. When they talk about a certain brand, it is guaranteed to be found by many others. So when someone with influence talks about your product or service, it can lend a significant boost to your FOMO marketing campaign. High-level celebrities often bring the most impact, but having the right ones for your industry is important too.
If you have a contract with the influencers, you can use their images and quotes on sales pages, landing pages, and other places your audience may encounter them. Email marketing with an influencer's quote works really well too. Right now, Instagram is the best platform to deliver your brand messages with influencers. And over <a href="https://www.saasworthy.com/blog/influencer-marketing-statistics-2019" target="_blank" rel="nofollow"90% of consumers</a> trust recommendations from these peers.
American Express made an Amex Ambassador campaign on the platform and gained over 3.7 million engagements per year. They had influencers experience luxurious Amex lifestyle using the credit card's features, which triggered the FOMO effect on their followers.
13. Make the most of the design
Language and picture means a lot when it comes to FOMO marketing. Your campaign needs to make the audience feel as though time is running out and that they will lose on an amazing offer if they don't act. So try to use eye-catching photos and design that can pique interest. This is why an image-focused platform like Instagram works well.
The copy is important too. You need to use strong verbs and adjectives to trigger the FOMO in your target audience. Common phrases like "while stock lasts" or "don't miss this" still work, but you can be more creative with:
You will want to hear about this…
You'll kick yourself if…
Looking for some [product]? Here is your chance!
Supreme Sale Sunday: [Offer]!
Only X hours left on your opportunity to…
Your goal is to send a message that your audience can not look away. And if they do, they might regret it. Think of your target audience when you design your FOMO message. Is there any jargon or style that they would prefer? How is a good offer?
14. Give-aways or freebies
Give-aways or freebies is a good way to attract customers. Offer your buyers a free gift (or a coupon/discount) upon completion of a purchase from your site. People's fear of missing out on some freebies can create the urgency to make actions. This not only improves customer relationships but also clears your stock of promotional items faster.
You can also offer a bonus that doesn't cost reproduction. For example, if you are an SaaS brand, you might think of giving purchasers a free eBook or whitepaper to help them take advantage of your product. Or you can have bundles of products that people can receive at a lower price.
15. Good old positive reviews
Testimonials have always been and will always be a powerful social proof for a brand. If visitors can see that many customers have left good words for your product or service, they are more likely to make a purchase. It is like when you see a product is sold out at your favorite store, you can tell that it is popular and you want to try it.
So gather as many testimonials and social proof as you can. Then find the appropriate places on your website to show them. If you have many products, include the reviews in each product. If you are selling a service, having the positive testimonials at the front page can convert visitors more easily.
See how BaseCamp has a long list of testimonials from their customers - who are also from famous companies in their industry. Then at the end, you can see the powerful chart of their growth. A steady rise in customers like that really put trust into visitors.
16. Limited free shipping
90% of consumers claim that free shipping is the most major incentive for shopping online. So you can go above and beyond that by limiting free shipping to make your marketing campaigns more effective. Use your shipping fees as an urgency tactic.
You probably have done this too: Buying something extra on Amazon just to get that free delivery. If your customers feel like they are missing out on free shipping by not purchasing, they may just make it if the additional expenditure is relatively small. What you can try to do is offering free delivery but only for a limited time. State this offer clearly with a tight timer (say, 4 hours).
Another effective tactic is showing to customers how much they need to spend to get free shipping. A simple banner at the top of your page can work - letting visitors on all pages know about the benefit. You can easily do this by installing Avada's Free Shipping Bar.
17. Have some competition
Not only do we not want to miss out, we also hate the thought that others might get something awesome before we do. Which is why good FOMO campaigns play on this competitive feeling to inspire action. And while it may not get chaotic as Black Friday, your brand is sure to get more customers with this tactic.
Booking.com often shows how many people have booked a place in the last 24 hours. The red color combined with the number of rooms left suggests that if you don't move fast, you are going to end up missing out. Or you can show the number of people who've already claimed a deal, as Amazon or eBay does.
If your company is in the software business, you can try showing the number of users. Some companies often use FOMO with beta trials to accept a limited number of users - which makes those few spaces seem more desirable.
18. A single channel campaign
By promoting an offer or product on one channel only, your brand can effectively drive traffic from the channel's followers based on FOMO. This is also an ideal tactic for companies with smaller budgets that want to centralize the cash on just one effective channel campaign.
For example: You can run a promotion campaign on Instagram only like Dunkin like the image above. If your audience is mostly on the channel, the campaign can have more effect too.
19. Offer of the week
Another way to create urgency is to bring your offers weekly. The limited time of seven days will urge people into action and keep them watching your company's channels constantly for more great deals.
To make sure all your audience know about the offers, spread the words on all of your channels. This can create more prospects and gain a considerable number of followers.
20. Say no to FOMO
While the fear of missing out is a great motivator for marketing, any human who interacts on the social media can tell you it can also be exhausting and fill anxiety into your mind. Have you spent a late night or two endlessly scrolling through Instagram and feeling overwhelmed at all the fun happening around you, while you are all alone? I'm sure I have.
So try to flip FOMO on its head and invite your customers to unplug and interact personally. Have an anti-FOMO space where digital products are not connected to the internet and people are invited to really interact with your product or service. This will make a great experiential campaign for a millennial-packed event, such as a music festival or spring break celebration.
Promoting against FOMO is a trendy move that proves your brand cares about the customers and boosts the brand's awareness.
Final words
Clearly, FOMO has more usages for a brand than we can think of. Our fears if missing out in the digital age have been with generations before us, and we will continue to be concerned about missing out on the fun. As a marketer, you can use this age-old fear to generate a sense of exclusivity and urgency to help make your brand's campaigns engaging and successful.
With 20 typical FOMO examples that every marketer can use to earn the most of this psychology, I hope you can find your best tactics. No matter how you choose to use FOMO, just incorporating it into your next campaign can prime your consumers to act and ensure your brand's relevance in the digital world.
Chance is a content executive at Mageplaza, whose goal is to never write a boring article. His enthusiast for eCommerce has spanned over two years of writing - making him an expert in the field. He also enjoys drinking tea and playing Exploding Kittens.
Website Support
& Maintenance Services
Make sure your store is not only in good shape but also thriving with a professional team yet at an affordable price.
Get Started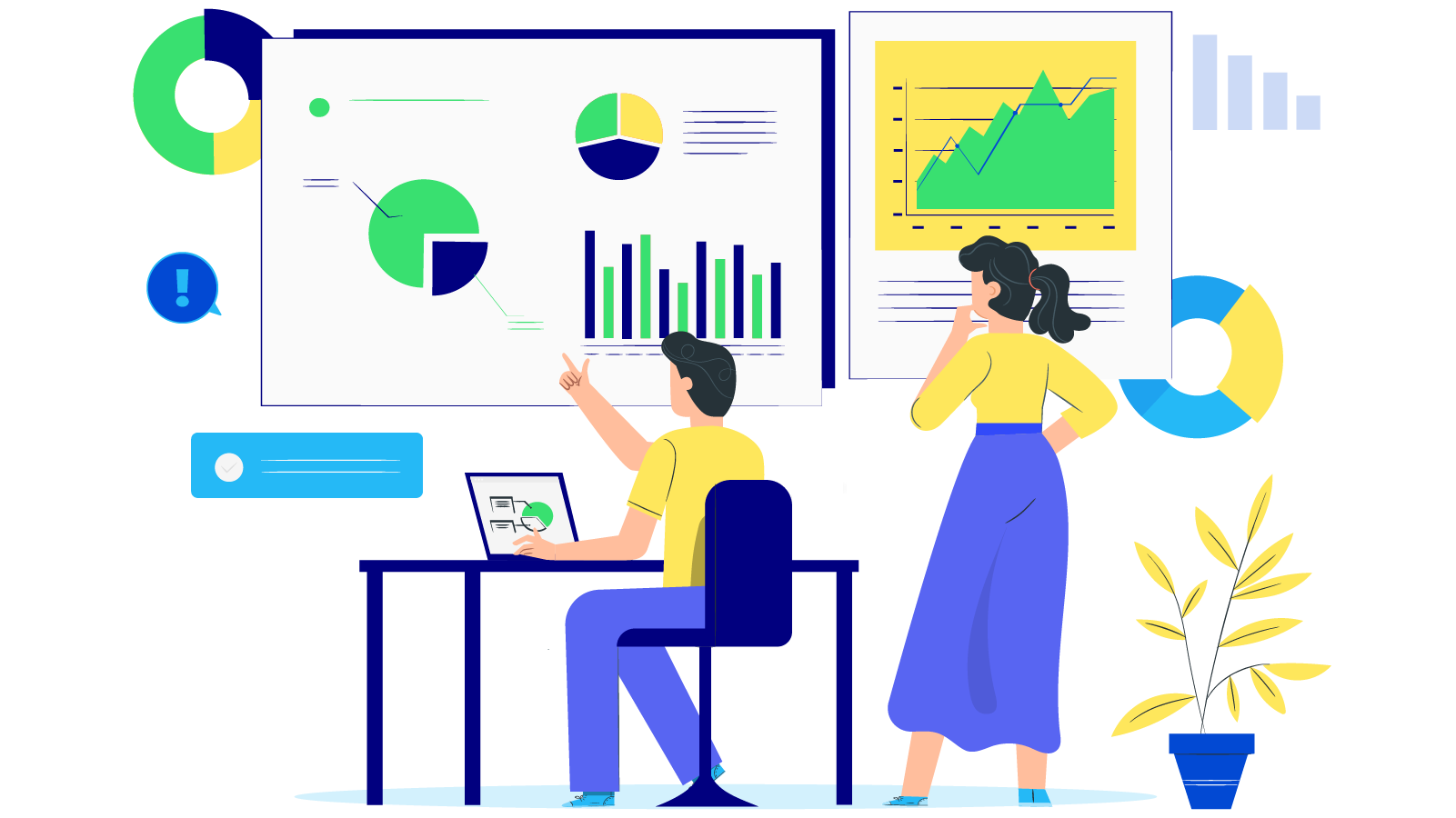 New Posts



Subscribe
Stay in the know
Get special offers on the latest news from Mageplaza.
Earn $10 in reward now!