30 excellent FOMO Marketing Techniques to rocket sales
The Most Popular Extension Builder for

Magento 2
With a big catalog of 224+ extensions for your online store
Have you ever browsed Facebook during a night of losing sleep only to see pictures of your friends partying, and that filled you with anxiety because you're missing out all the fun? If you have, you have experienced FOMO.
FOMO or Fear Of Missing Out, is a psychological phenomenon that involves the feeling of anxiety and regrets when a person feels that they are out of the loop. This happens when the person sees something which they think they should have been a part of. For example, when his/her friends go on a camping trip, he/she decides not to join, and later finds himself/herself regretting it. According to research, 69% of the surveyed group say that they've experienced FOMO at some point in their lives, and 33% admit that they have tried to evoke FOMO in their peers.
While, nowadays, FOMO is believed to be mostly associated with millenials, the desire of wanting to be connected and belong to a part of a group goes far back to the beginning days of the human race. This is when belonging to a group is the way to ward off stronger predators and survive in the wild.
Although when talking about FOMO, we're going to talk about negative emotions, this aspect of human psychology is a real opportunity for eCommerce businesses to tap into. At the end of the day, the ultimate goal of marketing is to guide your target audience to make your desired decisions. For that reason, learning how to take advantage of these emotional responses will help make your marketing efforts pay off better.
In the following, I will introduce to you 30 great FOMO marketing tactics to increase your sales instantly. Let's jump right into it.
Table of Contents
What is FOMO marketing?
FOMO is a marketing strategy where you use content to tap into your audience's desire to grab an amazing opportunity. Your message will be framed in such a way that it can push the target audience to make an impulse purchase to avoid the potential future regret of the lack of action.
FOMO works because we, as humans, hate the feeling of regret when missing an attractive opportunity. For example, let's imagine that you're looking to buy a car and have already come up with an idea of what model and what brand you are going to choose.
If you then, on the way home from work, run into an advertisement from your local automobile dealer who is offering a 30% off the exact car that you are wanting. Perhaps you are still considering the decision due to some financial constraints and have not made up your mind yet. However, when you see this discount, would you feel the urge to take action (especially when the promotion only lasts for 7 days)?
That is exactly the sense of urgency and panic that FOMO marketing sets out to create. When consumers experience this fear, there are three main ways that they would react:
They make purchases out of the fear of missing a great deal
They spend money due to societal pressure
They experience the feeling of dissatisfaction or regret due to the missed opportunity
Now that you have learned what FOMO marketing is. Let's move on to the tactics that you can use to implement FOMO in your marketing campaigns.
FOMO Marketing Series:
30 effective FOMO marketing approaches to increase your conversion rates
FOMO marketing tactics for your website
With the following FOMO tactics, you will be able to convince your customers to make purchases and even stop them from abandoning their cart.
Show off demand
If your product has a high demand, say it out loud. Let your customers know about it. It feels much more confident to shop with a store who has lots of customers.
Add countdown timers
Urgency is the main way to grab your customers' attention and is the key ingredient to create FOMO. You can add a countdown timer to your website to show when your special offer is going to expire on your product page. Without a countdown timer, there will be no FOMO because your customers will think that the deal is going to be there forever, so why do they have to take action right now? A countdown timer will encourage prospects to make a purchase sooner rather than later to avoid missing the deal.
Use testimonials
Consumers trust other consumers much more than the sellers, which is the reason why reviews of your product and brand from existing customers are so essential. Highlight the positive reviews your past customers give you on your homepage and on your product pages to show your customers that other people have used your product and are happy with their purchase.
Show stock levels
If a product is exclusive and limited in availability, or its stock is running low, show this information on the product page to hit your customer's competitive spirit going. Make sure that your customers know if they don't make their purchase now, someone else will, and the opportunity will be gone forever.
Use a paywall
This method is not applicable to every industry, but if you happen to be in the content industry, this tactic might benefit you. If you're providing valuable content on your website, you might want to take charging readers for premium access into consideration. For example, news companies such as the New York Times let you read a part of their articles (often an interesting part that can generate curiosity), but the reader has to pay a certain subscription fee if they want full access to the article. If they don't want to pay, they will miss the information.
Limit free shipping
When it comes to eCommerce, free shipping is the top reason why 90% of customers shop online versus offline. Offer free shipping for a limited period of time to urge your shoppers to buy now.
Make a last-minute offer
If your customer is leaving a product page or removing an item out of their shopping cart before they click purchase, try offering them an offer that they won't want to refuse. Here you can use exit-intent pop ups and give the customer, say, a 20% off their purchase, and if they don't act now, they lose the offer.
Track your conversions
If you want to know how effective your FOMO program is, you will want to track the results that come out of the campaign. Whenever you are using a FOMO campaign on your website, track the analytics carefully and compare them to a time when you were not using that strategy.
FOMO marketing tactics for your offline event
FOMO marketing is not just important for online sales, it's also important for offline events (e.g., it's a great way to attract participants to an event). Here are nine effective ways to create FOMO in your next marketing campaign for an offline event.
Limit the RSVP's
You can create a sense of exclusivity at your event by imposing a limit on the number of people who can participate. Make it clear by mentioning the limited number of tickets in your marketing copies. This will urge potential participants to sign up fast to avoid losing the slot.
Tease the event
Instead of telling everyone exactly what you're going to have to offer in your event, offer a teaser that can generate curiosity. For example, you can say something like "we're having a surprise guest who we're sure that everyone will want to meet", or "Come and get our secret giveaway at the end of the show."
Offer early bird perks
When it comes to offline events, you don't want to treat everyone equally. There should be a special offer for people who sign up early. For example, you can offer a better seat, a better price, a gift, etc. This will encourage people to sign up early, and you can use those early birds to attract more people to join. It's more powerful to say "10,000 people have signed up in the first two days!" than "100 people have signed up."
Identify your WOW factor
Before you kick off your marketing announcements, you need to decide what makes your event unique first. This is the WOW factor, and it's the single most important thing what will drive people to attend your event. For example, if you're holding an event for entrepreneurs and have Gary Vaynerchukc on the show, people will come when they see his name. That's the WOW factor of your event. Once you've identified what will make your target audience say WOW when they see your event, you can move on to craft the copy of your promotional campaign around it to deliver the message.
Release last minute tickets
When you run out of tickets (or you can make up that situation), and then move on to offer some last-minute buzz by releasing a limited supply of tickets in the last days leading up to the event. This can evoke the feeling of being left out in lots of people and when they see a last-minute supply, they will quickly jump to grab their slot.
Encourage attendees to bring their phones
Once your event starts, you can create materials out of this event for future ones. The goal is to make everyone at home wish they were there. Social media plays an important role in this tactic.
What you should do here is intentionally design some emotional moments throughout your events, and encourage the participants to share their event experience in real-time on social media. One thing you can do to make sure the attendees bring their phones is by enabling people to download tickets to their phones, or scan tickets via email at the door. This way you can make sure your participants will bring their phones along (yes, as if they would forget!)
Go live online
Show all of your social media followers the event, live, to let them know exactly what they're missing. Make sure you show off the coolest parts of your event during this live experience, such as special guests, or giveaways. You can even designate a dedicated team to engage with people at home in the comments section.
Create an Instagram-worthy moment
FOMO marketing is also about creating something worth sharing. Whether it's a unique pop-up display, photo booth, photo wall, celebrity appearance, or give-away shoutout. You want to make sure that your event has multiple moments worth sharing on social media. That's how you can go viral and attract attendees for your next events.
Give away valuable prizes
Remember that moment when Oprah gave away cars on national television ("You get a car! You get a car! You get a car! Everyone gets a car!"?
That is when everyone watching at home knows that they want to be in that audience. While you may not have Oprah's budget for such a giveaway, you can give away valuable prizes to your attendees. You can share the winners on social media later to show everyone who didn't join what could have happened if they did.
FOMO marketing tips for social media
FOMO is not just applicable in the website and offline event context, but also in the social media context. Social media is the place where people share about all sorts of stuff in their life (whether that's a new car, a new job, a ceremony, etc), and many people feel inadequate when they see their peers are sharing compelling experiences.
On top of that, people have been getting increasingly addicted to consuming online content, with the whopping 56%of social media users in a survey admitting they have the feeling of dread at the thought of missing their friends' online updates. As social media plays an important role in FOMO marketing, it's essential to have a digital strategy if you're looking to incorporate fear of missing out in your marketing programs.
The following is 9 ways that you can use to evoke FOMO (in a healthy way) on social media
Use hashtags
Generate buzz around your brand or product by using hashtags and encouraging your followers, by offering incentives, to do the same. You can peak consumer interest by adding hashtags to accompany your social media promotions. This will bring all of your promotional posts on a given subject to the same group with a unified message. Hashtags also enable you to track your post engagements and measure who is talking about your brand or product offerings.
Tease a release
If you're about to launch a new product or offering, take a page from Apple's marketing playbook and tease the product arrival everywhere, especially on social media. The buzz you create around a new product before its launch will create FOMO among potential audience before they even get to lay their hands on your product.
Let your content expire
Not all content should continue forever. Snapchat built their entire business on the theory that exclusive great content that disappears will capture people's attention, and they were right. Use Snapchat and Instagram Stories to promote special offers that only people who are watching during the limited time period of these channels can have access to.
Create a private Facebook group
Once a customer has purchased a product or engaged in some way with your brand, create a private Facebook group and encourage them to join it where they can get early discount offers and insider information.
Tap into influencer marketing
Influencer marketing is huge these days. 70%of teenagers trust influencers who they admire more than traditional celebrities, as they see these influencers as more honest and relatable. You can take advantage of the power of influencers in your FOMO marketing strategy by partnering with them to promote special offers so that you bring their loyal followers to join.
Start a user-generated content contest
Creating in-house content can be expensive (all the photoshooting, and video creation can cost a lot). But the truth is you don't always have to generate new content in-house. Since social proof is one of the most trusted forms of advertising today, come up with programs that can encourage your existing customers to submit user-generated content. A great way to attract participants for a contest is to create a contest where attendees will get rewards or incentives.
Post your special offers
Any discount, special offer, and promotion that you are offering in-store or on your website should also be promoted on your social media pages. You never know, among your followers, who will engage with your content and get it reach a wider audience.
Promote your loyalty program offerings
You can remind your followers on a regular basis what they're missing out on by promoting your loyalty program offers on social media. While your customers may have skipped your loyalty program last time when they made a purchase with you, you'll never know when a post on your social media channels will catch their eye and bring them into the program.
Offer limited product samples
You can gain more followers and gradually build up the feeling of exclusivity around your product by offering samples to a limited number of customers. You can display the special purchase code on your social media pages, so that customers will have to engage with one of your social media accounts before they can get access to the exclusive product offering.
Other tips to improve your FOMO marketing campaigns
Market Product Bundles
Selling products in bundles are used across many industries for upselling purposes. Upselling means when a person purchases a product from you, they are offered other complementary products as well. Purchasing this complementary product with the original products, the customer will get a discount.
Brands offer rewards (such as discounts) to their customers when they purchase bundles instead of single items. You can combine this technique with FOMO marketing by adding a countdown clock to the page of that bundle. By putting a deadline on these attempting deals, you can urge the customers to purchase them.
Groupon is a huge practitioner of this approach. They come up with massive discounts for their product bundles, but all of these offers are only available for a limited period of time. If you purchase the package within the limited time period, you will be qualified for the discount. Otherwise, sorry, you'll have to pay the original price.
Improve Your Messaging
When it comes to FOMO, how you convey the message to the customer makes a huge difference. Your wording should create a sense of urgency in your target audience and urge them to take action. Therefore, you need to craft messages in a way that can make your prospects feel that they're losing out on the offer if they don't take action now. Using strong verbs and adjectives can help your messages generate FOMO in your prospects' emotions.
You can use phrases such as:
You are missing this offer!
This is the last chance!
Only 2 minutes left!
Only 2 seats left!
Highlight Missed Opportunities
To create an even bigger boost to FOMO marketing, you should consider displaying all the opportunities that were missed by your customers. When they see that they've lost a good deal just because they were late or didn't take action quickly, they'll start becoming anxious.
This feeling of anxiety is nothing but FOMO, and it can urge them to make their decisions quickly so that they don't miss out on other deals. Sometimes, this is all that's required to push them open their pocket.
Booking.com makes use of this strategy to their advantage very well. See how they've leveraged FOMO by adding the phrase "You missed it!" to the booking offer.
Final words
FOMO marketing involves generating a sense of urgency in the minds of your prospects to sell your products. I hope this article has given you all the tools you need to implement FOMO marketing to your business.
It's worth noting that you won't have to use all of the tactics mentioned in this article. Just pick ones that you think will bring results to your business. Are there any of the methods mentioned that you have used and achieved your desired results before? Leave a comment below so that other people can learn from you!
Website Support
& Maintenance Services
Make sure your store is not only in good shape but also thriving with a professional team yet at an affordable price.
Get Started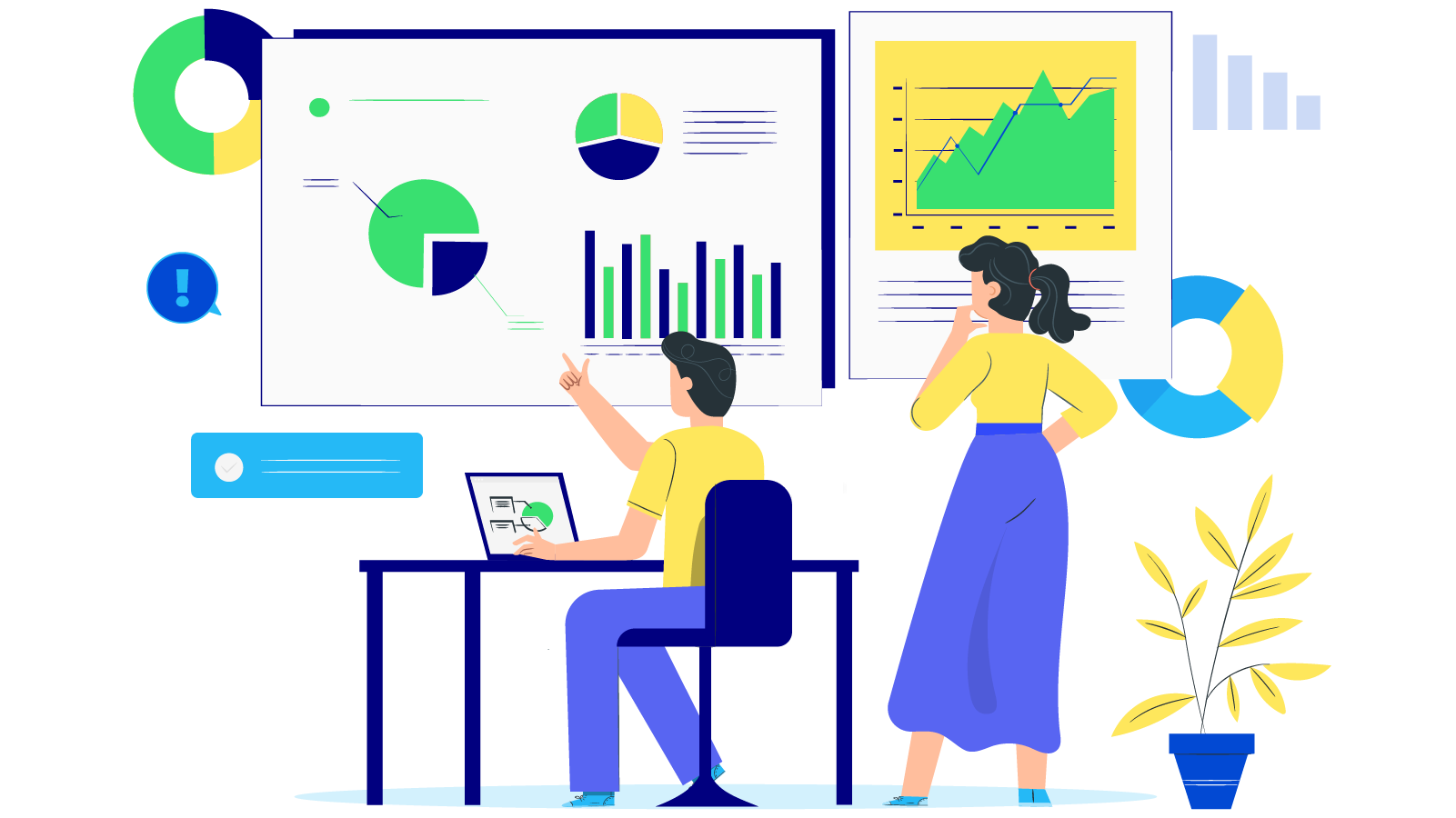 New Posts



Subscribe
Stay in the know
Get special offers on the latest news from Mageplaza.
Earn $10 in reward now!