Top 6 Best Website Builders for business in 2023
The Most Popular Extension Builder for

Magento 2
With a big catalog of 224+ extensions for your online store
For small businesses, growth has always been a challenge, and building a website is daunting, which we know that from our first-hand experience. Because of the tight budget, hiring a web designer or developer to build a website can seem to be unaffordable. However, thanks to the support of website builder software, you can totally build your small business website yourself in just a few clicks.
Using website builder software is an excellent option for small business owners with a limited budget, skill, and time constraints.
If you are looking for a reliable and high-functioning web builder, you have come to the right place. In this guide, we've put together the best professional web builders for small businesses and their features so you can find the right one for you.
Table of content
How to choose the best web builder for your business
Despite the abundance of tools and software for website building, we have seen many small businesses going back and forth, having no idea how to choose the right builder. You may be one of those who have tried out free options for such a relatively long time but got no desired result. We possibly encounter of these situations:
Can't use our own domain
The website is covered in ads that you don't control
Pay an amount of fee for templates and any addons
Do not have full control over the site
You are trapped in this unpleasant situation, possibly because we are too hurry to try out new things but setting no criteria for ourselves. Now, we are going to introduce to you some of the most important considerations, which we think are particularly vital for building a successful small business website.
While there's no 'one-size-fits-all' option, we hope that the following evaluation criteria can help you save a considerable amount of time and effort when choosing a great website builder.
Affordability
The price is one of the first elements that business owners think of. You need an affordable website builder for both short term and long term growth. Ideally, you scale up your site easily when it is a good time to expand your business.
With a limited budget, you should allocate your web investment to domain registration, hosting as well as images and copy properly. You can save money by looking for plans that bundle different website services you need.
Simple to use
For small businesses, using a website builder should be something simple and have no in-depth technical requirement, with a wide range of templates ready for all situations. You should have a hassle-free way to add:
Basic website pages, including the home page, about page, services page, and contact page
More complicated features such as image galleries and video content
SEO
For any online store, search engine friendliness is what matters the most. Therefore, you will also need a web builder who is good at search engine-friendly service. Having an excellent tool for SEO helps your site content appears in search results for your target keywords and attracts your target customers.
With these features in mind, we suggest you ask yourself these questions in the course of your search, and you can save some time and energy by discarding options that don't meet your business needs
What features do I need to include in my website to perform my target business functions?
How important is the flexibility to my website?
Do I need my website to integrate with my existing applications?
How much can I invest in building a website?
What do present customers say about the website builder?
Once you have got your own answer, it is time to search for the one that meets up with your needs.
Looking for
Customization & Development Services?
8+ years of experiences in e-commerce & Magento has prepared us for any challenges, so that we can lead you to your success.
Get free consultant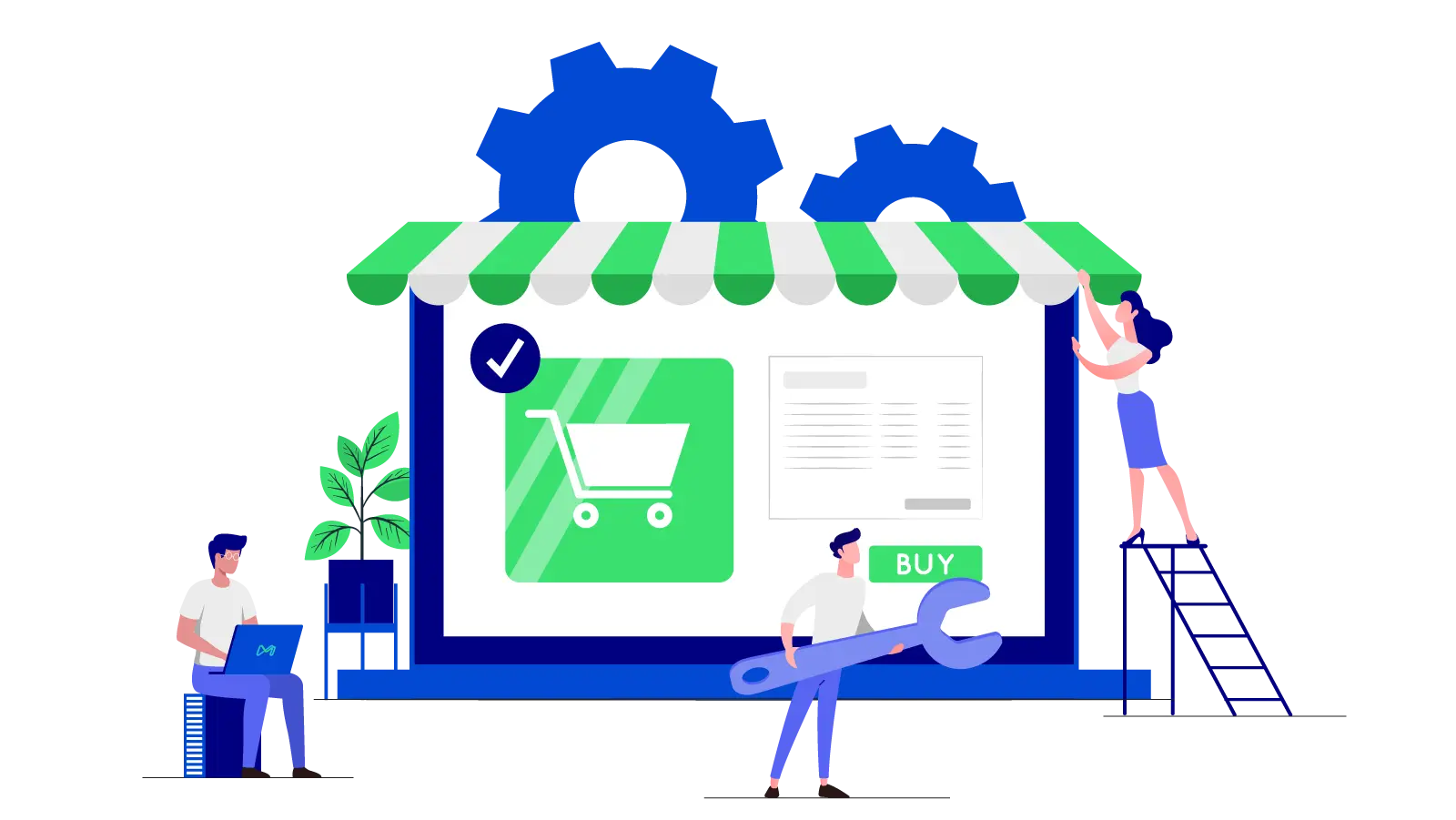 TOP 6 Best website builders
Now, we'll review each of these builders in more detail, covering key pros and cons, along with pricing and more.
HostGator: Simple and budget-friendly builder
The last suggestion in our list, a brand name that is possibly familiar with many small businesses, is HostGator website builder. Developed by web hosting company HostGator, the Gator Website Builder makes it easy to create a simple website with just a few clicks.
Pros
You can make use of incredible drag and drop builder add images, video, Google maps, and more to your site
Gator Website Builder package includes free web hosting, a domain name, website analytics, and a free SSL certificate to keep your site secure and help you rank high in search engines.
Provide a whole host of professionally designed themes, making your site looks fantastic
Thanks to a save history feature, you can easily revert your website to a previous version with just a click.
Cons
For any business that wants more than a simple web presence, Gator is not an ideal choice because of its limited features.
Price
If a basic website is what you are looking for, HostGator Website builder could be a good fit for you because it starts at only $3.46/month, including hosting and domain name.
Wix: Best all-around website builder with simple templates
Wixis a top website builder for small businesses, supporting more than 150 million users around the world. There is no competing website builder that offers as much versatility and functionality to your business as Wix does. Wix is powerful! It is so simple that anyone can create a great-looking site using Wix's platform. It is unbelievable that you can create a website for your small business in hours and then get online really quickly without encountering any difficulty.
Pros
Easy to use. With Wix, there is no need to worry about coding languages like HTML, which sounds to be an alien language to you.
Competitively priced
Include a web development platform for developers to implement advanced features
Offer more than 500 templates available for you to use. You are free to pick the one you like and replace the pre-populated content with your own. And, the templates are easy to customize.
Over 300 apps available, both in-house and third-party
Great feature packages available for restaurants, hotels, event planners, and photographers
Cons
Customer support can be lacking
Some business features are not advanced enough for large businesses
Some reports of glitches, bugs, and slow loading times
Pricing
While Wix offers a relatively bare-bones free plan, paid plans start from $13 to $49 per month, with the more expensive plans providing the most features. For enterprise-level businesses, Wix provides a special package for $500/month.
Wordpress: Most flexible and affordable
Wordpress is the world's most popular content management system (CMS), which powers 34% of the entire internet. Because this platform is flexible, scalable, and easy to use, many people agree that it is the best website builder for small businesses.
We suggest the self-hosted version-Wordpress.org to small builders because of it flexibility
Pros
Wordpress is an open-source which is available on most web hosting platforms, including Bluehost
Support drag and drop builder compatibility
With thousands of pre-made WordPress themes that cover every business niche 1,000's of WordPress plugins are ready to give your site more functions and features. For example, with the right plugin, you can add eCommerce stores, forums, online courses, etc.
Big brand names such as TechCrunch, The New Yorker, BBC America, etc., use and love WordPress
Because of its popularity, Wordpress users can quickly get support from a big community and plenty of resources
Cons
Unless you have managed WordPress hosting, you are responsible for maintaining your website backups, security, updates, and many more.
Having some coding knowledge is a must if you want to carry out more than the basic customization
Price
While WordPress software itself is free, it still needs installing somewhere. Therefore, you will need to get your domain name and hosting. We advise you to use Bluehost for the first start. You only have to pay $2.75 per month while a free custom domain is already included.
Webby: Popular simple site builder
Weebly is another one of the more well-known website builders on this list. It is the best fit for small businesses that maybe don't need fancy functionality, and are just looking to showcase products or services in a clear, simple, affordable manner.
Pros
Support drag and drop builder tool and dozens of mobile-responsive templates with modern designs.
ECommerce is available even with a free subscription
By Webbly, the users can see website stats
Offer pre-designed layouts for your web customization
Cons
The main disadvantage of using Webbly is that it is impossible to restore websites yourself. If you change your mind on a deleted site, you will need help from the Weebly supporter
There's no free domain name included; hence you'll need a premium plan to remove the Weebly subdomain from your URL (which can make your site look unprofessional)
Customer service can is a weakness
Price
The Weebly Starter plan starts at $8/month and has a free trial
Squarespace: Popular simple builder with modern designs
Squarespace is well known for its sleek and professional designs. That is the best option for artists, photographers, and podcasters seeking a visually impressive web presence.
Pros
Simple to use with their drag and drop builder
Squarespace is in charge of hosting, and it includes a free custom domain for the first year
Squarespace provides a lot of functionality. Small business owners can get an SSL certificate, web analytics, and eCommerce features within the basic package.
Social media integration is excellent. You can pull in content from specific platforms straight onto your page.
Cons
No free plan. And if you get your domain name through Squarespace, you'll have to pay renewal costs after the first year.
It is impossible to access most 3rd-party applications, which is an obstacle for your business expending
Have limited payment gateways you can accept money through
Price
Squarespace does allow you to try the product freely for 14 days. They offer four paid plans, ranging from $12/month to $40/month.
Squarespace's plans are a touch pricier than those of many competitors.
Big Commerce: Perfect for quickly setting up an eCommerce site
If you need an eCommerce builder, Big Commerce is an option that you should seriously consider because it is mainly built to assist businesses in online sales tasks. BigCommerce platform powers Ben & Jerry's, Skullcandy, CamelBak, and other famous online stores.
Pros
Technical management is not a problem when it comes to launching your website with Big Commerce. The essentials plan includes everything you need to build, run, and scale an online store without having to know any code.
Offer stunning templates, so you can have a professional-looking eCommerce store up in minutes. Eighty designs for all different industries and all of them are fully responsive and look good on mobile devices.
Have advanced features with BigCommerce apps including reviews, shipping tools, and many more
Keep credit cards and financial info safe with protection from hackers and DDoS attacks
Integrate with Google Shopping so you can bring new customers to your store through Google
Have incredible support service including 24/7 chat, email, and phone support
Cons
For some small businesses, the most significant disadvantage of BigCommerce is that it isn't free.
It's not free, and you'll need to upgrade for additional features:

Google customer reviews
Abandoned cart recovery features
Stored credit cards
Advanced product search and filtering
Price
BigCommerce has a 15-day free trial. The basic plan starts at $29.95 per month.
Related posts:
Conclusion
If you are building your own website, your need to invest a great amount of time and effort. It largely depends on your site complexity as well as your experience level.
For almost small businesses, flexibility, control, and customization are highly essential features. However, as we say, there is no size fits for all. Do not stuff your site with the functions that put you at a disadvantage. It is crucial that you should weigh each of these factors differently depending on the needs of your business.
We have completed our recommendation here. Hopefully, this blog post helps you find the right solution for your website from our suggested list.
Website Support
& Maintenance Services
Make sure your store is not only in good shape but also thriving with a professional team yet at an affordable price.
Get Started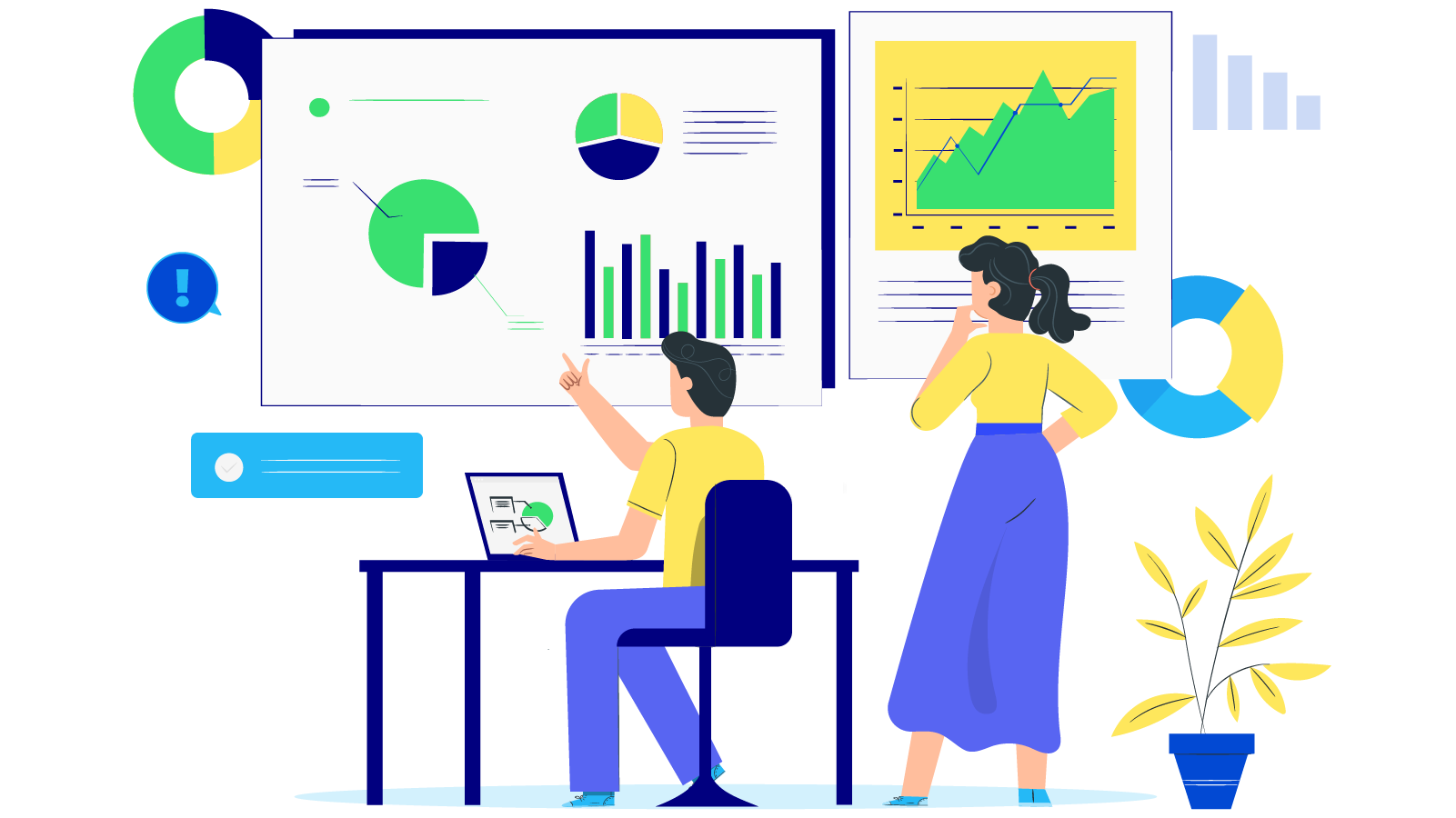 New Posts



People also searched for
best website builders
free website builders
top website builders
best free website builders
top free website builders
website builders company
best website builders for small business
mac website builders
barnwood builders website

top 10 website builders
ecommerce website builders
wix.com website builders
drag and drop website builders
free mobile website builders
website builders comparison
compare website builders
best drag and drop website builders
most popular website builders
white label website builders

website builders reviews
top 10 free website builders
good website builders
best ecommerce website builders
php website builders
weebly website builders
cheap website builders
list of website builders
easy to use website builders
best website builders for photographers

free ecommerce website builders
2.2.x, 2.3.x, 2.4.x
Subscribe
Stay in the know
Get special offers on the latest news from Mageplaza.
Earn $10 in reward now!