How Does FOMO Affect Social Engagement?
The Most Popular Extension Builder for

Magento 2
With a big catalog of 224+ extensions for your online store
What is everyone doing right now? Am I the only one not having fun? This is a common phenomenon in people's minds - which is called FOMO. If you participate in social media, you probably have experienced the term, even if the name sounds unfamiliar. Just think about it, have you ever felt anxious because people are throwing a party without you, or your favorite band playing in town when you need to study for a test.
With the current rise of connectivity, we are hyper-aware of the amazing events we might be missing. Just login to Instagram and you can see tons of stories about something you are not attending. Many marketers have mastered this power of the common psychological trigger called FOMO to great success.
However, using FOMO in marketing wrong is common too. This can lead to a disappointing performance on social media and even harm the brand's reputation. In this blog post, we are going to see all the good and the bad of how FOMO affects social engagement, and what you can do with FOMO to increase social engagement. You don't want to miss this!
Table of contents:
What does FOMO stand for? If you haven't ever heard the term before, it means "Fear of Missing Out". This is an actual psychological occurrence that can be found in all groups of ages, particularly Millennials. The phrase was coined by author Patrick J. MacGinnis in 2004, and gained massive popularity during 2010s - the booming time of social media.
With increasing exposure to shared contents across social platforms such as Instagram or Twitter, people are more and more afraid of missing out on an amazing experience, highlighting the importance of online grief counseling. The generation that shows to suffer the most from this is Millennials. One study suggests that over 69% of Millennials experience FOMO when not attending something that their friends or family are going to.
Social platform users who experience FOMO are more attached to their mobiles, and 45% can't endure longer than 12 hours without checking their social accounts. These are often influenced by the fear and make purchases more casually. Because of this, many marketers found the phenomenon to be extremely powerful to attract customers.
So how can FOMO affect your brand's social media engagement. Let's find out in the next section
How does FOMO affect social engagement?
One of the reasons why FOMO is so powerful is because it is hardwired in our brains. Psychologists suggest that it dates back from our tribal days - when we needed to be aware of threats to ourselves and others. Missing out on something was the difference between life and death in the wild.
These days, missing stories from your friend's party may not be a life or death situation, but it may still be enough to trigger the ancestral response. We aggressively seek information for vital reasons, and we get uncomfortable when we miss that.
How users react to that uncomfortable feeling affects their usage time with social media, and eventually your brand's social engagement, for better or worse.
FOMO Marketing Series:
Positive points
Did you know that more than half of social media users said to have experienced FOMO? And almost two-thirds of these are Millennials - who feel the fear of missing out on a daily, or even hourly basis. If a brand can tap into this psychology, the potential customers and profit are enormous (40% of people spend money on something once per year just to upload it on social media).
So if a brand can deliver relevant content, not only will social engagement increase, the profit is likely to grow as well. With over 3 billion users on social media, that is a huge opportunity to take advantage.
Nowadays, sharing social life on a social media platform has become normal. People can broadcast all important life events, or expiring video of everyday activities. And the process is often so simple with just a click of a button. This leads to users following each other, favorite influencers, and brands to keep themselves updated.
Here is a list of famous social media platforms that provoke FOMO (according to a research by Trust Pulse):
Facebook - provoking 72% FOMO
Instagram - provoking 14% FOMO
Twitter - provoking 14% FOMO
Pinterest - provoking 8% FOMO
Outside of these platforms, there are activities that are shared on them that cause FOMO as well. One of such activities is traveling - which causes 59% of all FOMO. If you've seen yourself browsing a travel booking website looking for the next vacation, you are probably doing it because of FOMO.
The second main cause of FOMO is parties and events (56%). Interesting pictures and stories from the attendees often make others want to have an experience like them. Lastly, food is also a big cause of FOMO with 29%. People often want to try new and amazing foods.
If you are in these industries, congratulations. You already have the fear of missing out by your side to increase social media presence. For other fields, the power of FOMO is driving brands to explore new trends with marketing. The reason is simple: If you want to influence consumers, you need to stay relevant.
This has led to brands actively innovate the content published on social media channels to be more relevant to their audience. And when users get a better experience while browsing, the brands could use FOMO marketing to attract more audience. It is a good situation in which FOMO affects social engagement for the better goods of both sides.
Negative points
When facing the uncomfortable feeling of FOMO, users may choose the alternative option - leaving social media. After checking Facebook and Instagram obsessively and getting even more anxiety, they might want to take a break. The price of not missing all information can't overcome the need for good mental health. So it is not surprising that over half of users have taken a vacation from using one or more social platforms.
And for a while, it is actually trending to consider FOMO as an enemy. People would delete Facebook, Instagram, Twitter, or join an event without using digital devices at all. There is a popular hashtag for this action - #Unplug.
Obviously, this time, FOMO affects social engagement in a bad way. Users stop using the social platforms means they stop interacting with the brands. And you can see marketers start panicking out when they see no consumers care about their content anymore.
It is even worse for the brand that try to beat followers over and over with the fears of missing out. The brand wanted to fuel the perception that users risk missing out vital information if they engage with the brand. But when the table turned, the users would have negative feelings toward this kind of behavior.
So how can a company use FOMO to affect social engagement in a positive way? They need to have the right approach with the psychology trigger, which we will discuss in the next section.
Use FOMO to increase social engagement
Brands have different ways to implement FOMO into marketing, but we can divide them into three main categories:
Nurturing FOMO: Fueling a perception that users should engage with a brand or risk missing out on interesting events.
Fighting FOMO: Helping users quieten the fear by acting as curators, providing contents that help users stay in-the-know.
Overturning FOMO: Having the countercultural approach of motivating users to unplug.
For social engagement, the most promising approach is probably number Two. Instead of making FOMO a bad guy, you can offer content that ease the fear and let users know they are actually gaining valuable experience from the content.
Here are there ways that you can positively increase social engagement on your channels by leveraging FOMO:
1. Create exclusive offers
The first way is creating exclusive offers that will benefit only those who follow the brand's guidance. Reward the users for paying attention to you. For example, you can announce that you will have a big announcement for followers only. This "private" reward makes users feel special and valued by the company. While others would experience FOMO for not being a fan.
But don't stop the fun there, since this announcement can be something special for your customers. Such as a new price discount for their wishlist's items, or a kit of limited products that only the first 50 attendees can receive. You can promote other characteristics of your brand too. Offer a breakfast with the CEO or free tickets to a conference can be exciting for the right industry followers.
2. Recognize the efforts
Show how you appreciate your social media followers. Find the ones who exemplify the ideal partner behaviors and then publicly thank their efforts. Newsletters, partner conferences, or special gifts are all good. But you need to explain why they are adored by you, and share their stories. Let your followers know they will be recognized in the future if they interact with your brand.
The best way to do this is showing how customers come to success with your products or service. This way, you are sharing valuable content while enticing the fear of missing out on a prominent company. Users stay with you because you are helpful toward them, which is the right way for any business.
3. Establish customer groups
Finally, you would want your customers to act as missionaries for your brand. Try creating groups that consumers can become members based on certain levels of effort. The more they endorse the company, the better benefit they can receive. Share the membership widely on your social media channels to attract audiences.
Members can get early access to information, have special discounts, be featured in articles and blogs, etc. By encouraging participation, you can deepen relationships with loyal customers and encourage other prospects to join (with a bit of FOMO, of course).
Above are only the three basic ways of using FOMO to increase social engagement. To know more, you can check out our article on How to use FOMO in Social Media Marketing.
Final words
Regardless of the approach, every brand needs to keep the FOMO phenomenon in the social marketing strategy to stay relevant with the customers. To compete against all the must-know-now content out there, a brand's content not only needs to be interesting but also provide real value. Instead of hurting the audience with FOMO, it can become a lifesaver to avoid FOMO with all users need to know.
How do you think? Do you understand how to use FOMO to affect your social engagement in a positive way? Put yourself in their shoes and be creative with your strategy. If you have anything to add, feel free to share them in the comment section below. And as always, best of luck on your eCommerce journey.
Chance is a content executive at Mageplaza, whose goal is to never write a boring article. His enthusiast for eCommerce has spanned over two years of writing - making him an expert in the field. He also enjoys drinking tea and playing Exploding Kittens.
Website Support
& Maintenance Services
Make sure your store is not only in good shape but also thriving with a professional team yet at an affordable price.
Get Started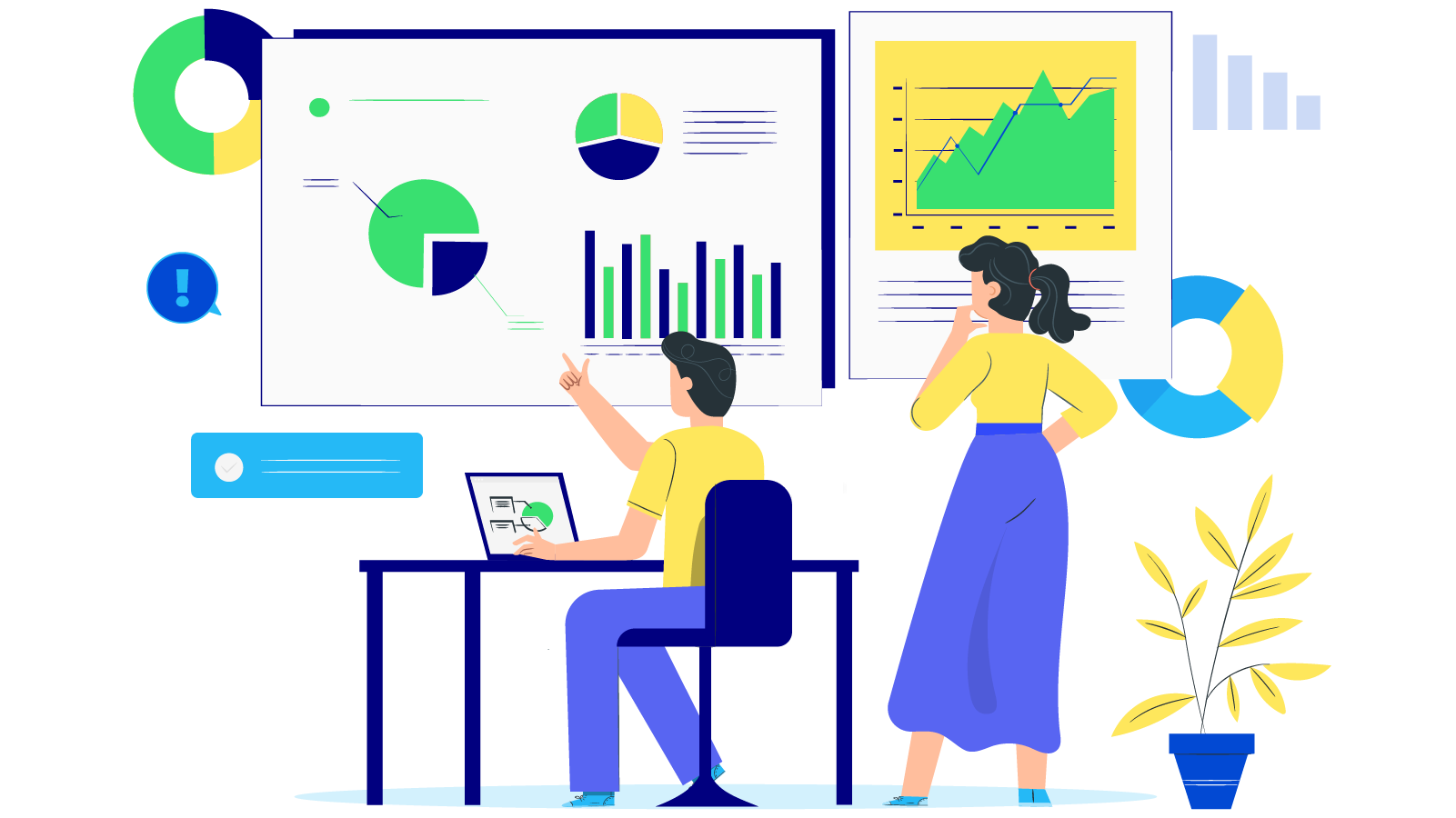 New Posts



Subscribe
Stay in the know
Get special offers on the latest news from Mageplaza.
Earn $10 in reward now!