8+ Popular Magento Alternatives & Competitors in 2023
The Most Popular Extension Builder for

Magento 2
With a big catalog of 224+ extensions for your online store
As you're starting out in the e-commerce industry, it can be challenging to select a B2C or a B2B e-commerce platform that offers you the necessary infrastructure and facilities at an affordable price. It's essential to discover your options beyond the more obvious, so you can provide the right service for your business and your budget.
As one of the most renowned service providers, Magento is a dominant option among most e-commerce businesses. Thanks to its customizable nature, hassle-free scalability, and code-level access, it is the favorite option for most medium-to-large-sized enterprises.
However, it is not always the ideal choice for every business. The following article will demonstrate this year's top 8 viable Magento alternatives/ competitors.
Are you ready? Let's dive right in.
Table of Contents
Why are you searching for Magento 2 Alternatives?
Whether you have already used Magento and feel like there might be a better choice out there, or if you still just regard Magento as part of your research, there are some reasons you might want to keep your choices open.
1. Magento is quite pricey.
Compared to other alternatives, Magento often goes with big budgets. Obviously, the product you select will decide how much your Magento license will cost you. Magento Open Source is technically free to install from the Magento website, but that won't include your total cost of ownership. You will need to pay for all the design and improvement fees to run your site, along with constant costs for all hosting, enhancements, e-commerce security, and design fees.
Magento Commerce costs vary from $23,000 to $125,000 per year, based on the size and complexity of your online store. Magento Commerce Cloud is way more costly, with sources indicating it can vary from $40,000 to $190,000.
A lot of businesses do not have enough budgets to spend each year on Magento and instead need to use resources on other integral areas of their operations. As a result, they consider finding a Magento 2 alternative as an ideal solution to solve their monetary problem.
2. Magento requires a large amount of dev time.
One of Magento's major selling points is its openness to excessive customization. However, to make complicated changes while maintaining your integrations working well and data flowing seamlessly - you may need a team of Magento developers at work who truly apprehends the sophisticated infrastructure.
This isn't just important when you're getting your website up and running (which could require anywhere from six weeks for a basic site to as much as one year for a more complex build), but also as you keep tracking and upgrading your store. You'll need experienced developers to upgrade, patch, and seek plugins for your website. Their time means your money and that makes many store owners try to find out a Magento 2 alternative.
3. Magento is a bit slow.
Magento's biggest asset - the chance to generate whatever you want for your store - also results in one of its biggest weaknesses. The tremendous range of extensions and plugins that you can use with the Magento system can also make your system fall behind other solutions in regard to speed. Moreover, due to the system's complexity, if do not want to migrate to another Magento 2 alternative, it can be a time-wasting task for developers to improve the site for speed.
Say Goodbye to Slow Page Loading
Get Website Performance Audit. Speed it up - earn more sales & customer satisfaction.
Get Website Audit
4. Magento is hard to maintain.
Magento has tons of factors you need to stay on top of; if you don't, your website can crash, slow down, or not work as expected. Consequently, you might likely face a number of bugs and glitches with the software.
Magento and its community are great at generating patches to address these problems; however, it will take your developers time to start instituting all of these patches. And apparently, you can't forget about security patches; ignoring them could be leading your site to unnecessary risks. That's time they're using on more value-adding, creative projects.
5. You're obligated to migrate.
The first idea to leave your existing Magento platform isn't your own. For instance, Magento ceased supporting their Magento 1 product in June 2020. By no longer offering critical patches and updates, Magento has made Magento 1 stores risk falling out of PCI compliance, losing their payment processors, and not getting the modules or developer resources they need to run a functioning site.
Magento is stimulating store owners on the now unsupported and insecure migrate Magento 1 to Magento 2. Nevertheless, due to the discrepancies between the two platforms, it will need heavy work to migrate. If you're thinking you will be doing most of the same work of re-platforming anyway, this could be your chance to look for another Magento 2 alternative.
Magento 2 Migration Service
Let's unlock the latest features and functionalities, while protecting your store from security breaches!
Get free consultation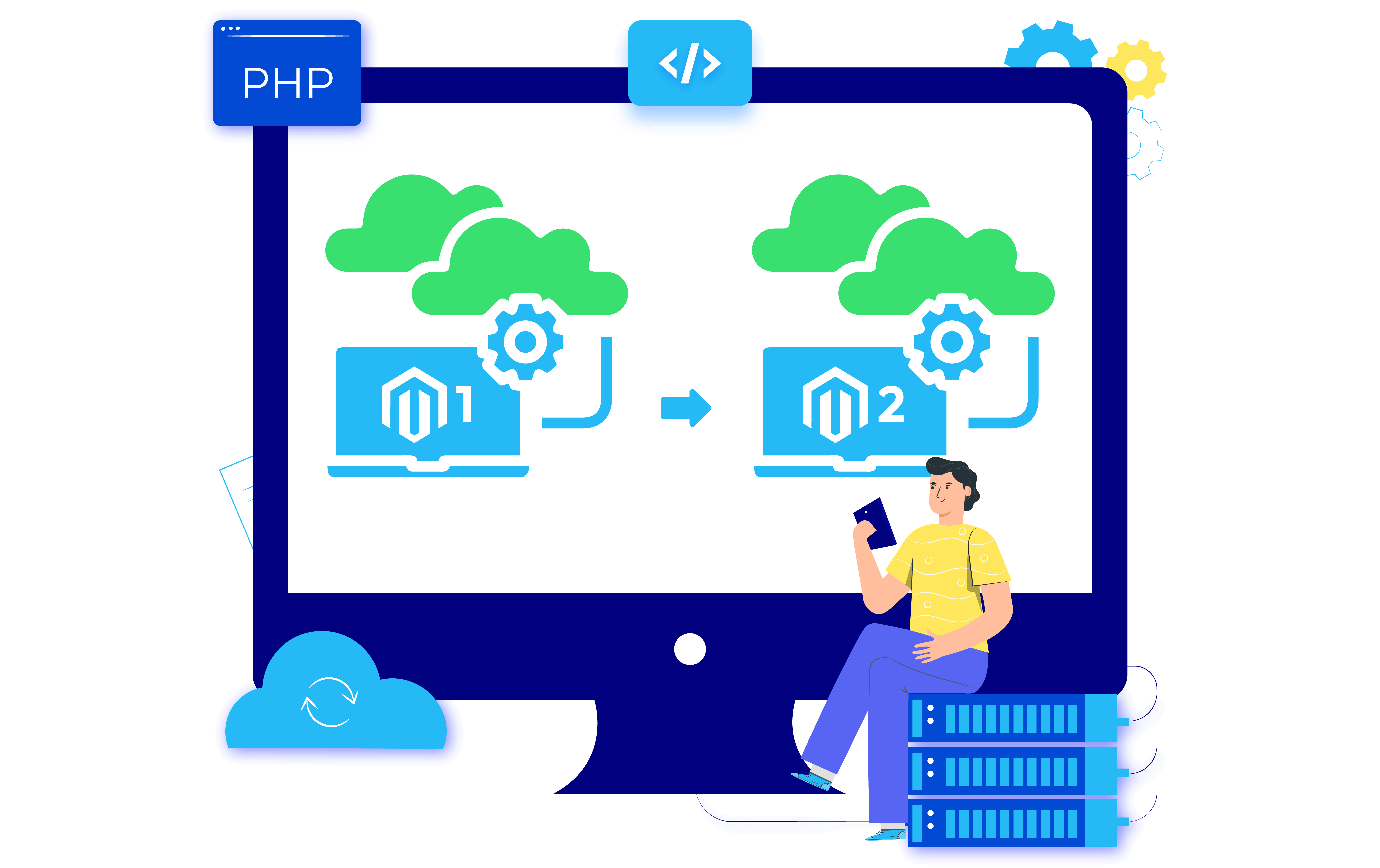 Types of Magento 2 Alternatives
Magento 2 alternatives have two types, including website builders and other open-source platforms.
Website builders, also called Software as a Service (SaaS), offer an incredible solution, letting anyone construct a site quickly and easily with a flat-fee subscription.
Open-source platforms like Magento provide unlimited customization, as long as you know how to code. They charge no fee to install, and you can build any type of e-commerce store you want, either by customizing a template or forming a whole new site from zero. The software itself is free, but you need to pay for security, hosting, maintenance fees.
Best Magento 2 Alternatives: E-commerce Website Builders
1. BigCommerce
Known as an e-commerce heavyweight, BigCommerce is suitable for ambitious businesses looking to conquer new heights. This Magento 2 alternative boasts its wealth of built-in features and data reporting tools, bringing an average annual development rate of 28% for its users every year.
Here are some amazing built-in features of BigCommerce:
Sell physical, digital, and service goods without using apps (it's the only e-commerce builder that can do this, saving you a lot of time and money)
Accept more than 100 currencies
Accept more than 65 payment gateways
Support abandoned cart recovery
BigCommerce Shipping app: Utilize its own all-in-one shipping service, and receive up to 80% discounts on USPS, DHL, and FedEx.
Support multi-channel selling: Users can sell across social media, Amazon, eBay, etc.
No transaction fees: BigCommerce requires zero transaction fees on all its plans.
Advantages
Scalable: Used by famous brands like Skullcandy, BigCommerce provides incredible tools to help your business develop exponentially.
Built-in tools: BigCommerce gives everything you need for selling online already built-in, saving you spending a large amount of money on apps.
Amazing SEO: BigCommerce guarantees that your online store will get found easily on Google, driving more clicks and cash to your site.
Disadvantages
Jargon: The user interface is packed with complicated terminology, which can be confusing for beginners.
Ease of use: Its advanced features may be a bit difficult to get used to.
Read more: Magento 2 vs BigCommerce: Which one is better?
Pricing
If you subscribe to the Standard plan, you'll receive one month for free when your 14-day free trial is over and get two months for free if you subscribe to the Plus plan. The selection of BigCommerce price plans includes:
The Standard plan: $29.95 per month - Sell online via your stunning online shop
The Plus plan: $79.95 per month - Develop your online business and boost conversions
The Pro plan: $299.95 per month - Scale your large enterprise to a higher level with an enormous number of tools
The Enterprise plan: Bespoke - Reach out to the sales team for a bespoke quote
2. Shopify
Beside BigCommerce, Shopify is considered a noticeable Magento 2 alternative which serves more than 600,000 merchants all over the world. It comes with intuitive design tools, excellent sales features, beautiful templates, and dedicated customer support, all in one place.
With more than 1,200 apps to add additional functionality, Shopify is filled with brilliant built-in tools to help your business sell and thrive. These tools include:
Abandoned cart recovery: Recover lost sales by stimulating customers to finish abandoned purchases.
Multi-channel integration: Sell across Amazon and social media.
Advantages
Easy-to-use: A user-friendly platform that demands no coding knowledge
Robust and intuitive: Superior inventory system allows you to sell across various channels, including Amazon, Facebook, and Instagram.
Disadvantages
Impose transaction fees: This website builder requires transaction fees, unless you use Shopify Payments
High cost of apps: Shopify depends on its tremendous app market for many e-commerce features, and the app costs can quite add up.
Pricing
Due to the recent COVID-19 outbreak, Shopify has lengthened its free trial period to 90 days. If you love using Shopify, you'll need to move to one of its premium plans when the trial is over.
Shopify Starter ($5/ month): You can add e-commerce to your Facebook page.
Basic Shopify ($39/ month): This is the cheapest plan to create your own store.
Shopify ($105/ month): This plan is perfect for developing businesses, providing a gift card feature.
Advanced Shopify ($399/ month): This package is for large businesses looking to grow fast.
Shopify Plus (Bespoke): This option is suitable for enterprise-level companies with huge budgets.
3. Wix eCommerce
Instead of a dedicated e-commerce platform like BigCommerce or Shopify, Wix is a website builder which enables you to bring e-commerce functionalities to your site via its Wix Stores feature.
That's the reason why Wix is the ideal option for small online store owners - Wix requires nearly zero tech experience, and you can create stunning storefronts that function seamlessly.
This Magento 2 alternative provides more than 250 apps within its app market, which you can add with one click.
Sell digital, physical, and service products
Product display templates
Support more than 15 payment methods, including PayPal, Stripe, and Square
Support abandoned cart recovery
Support multi-channel selling: Users can sell across Amazon, Instagram, Facebook, and Pinterest
Checkout customization: Wix enables you to customize your checkout to catch up with e-commerce platform giants like BigCommerce and Shopify.
Product zoom feature: This built-in feature can enhance the shopping experience for your customers.
Advantages
Design tools: Wix prides itself on the best design tools around, allowing you to smoothly edit your storefront's design with its drag-and-drop tool and WYSIWYG editor.
Wix ADI: This functionality supports creating a personalized, professional site for you in just several minutes, which you can make some further customization.
Excellent e-commerce tools: Wix is crammed with awesome sales tools, including abandoned cart recovery, to attract shoppers who have left un-bought products in the checkout.
Disadvantages
Stock management: Wix will not inform you when your stock levels are low, which makes it hard to develop your store.
Too much freedom: Some users might feel overwhelmed by the creative freedom, which may prevent e-commerce design best practices.
Pricing
Wix doesn't offer any free trial period, but you can create your online storefront without any costs. Nevertheless, to take payments and begin making money, you'll need to upgrade one of the premium pricing options:
Business Basic ($23/ month): The plan supports online payment and removes Wix ads.
Business Unlimited ($27/ month): This is Wix's most chosen plan, providing great value for money.
Business VIP ($49/ month): This is proper for large businesses, with VIP customer support service.
Read more: Magento 2 vs Wix: Which Ecommerce platform to use for online store?
4. Squarespace Commerce
The final Magento 2 alternative we would like to mention is Squarespace. It constitutes the most popular website builder for forming remarkable storefronts. Its e-commerce tools are also not too shabby. The platform is perfect for appealing magazine subscription websites and restaurant booking systems.
Flexible product variants: Support categorize goods by shape, size, and color
Inventory management: Organize your inventory by name, price, or number left in stock
MailChimp integration: Build professional newsletters easily
Nice blogs: If you want to include a beautiful blog to your online shop, Squarespace will be the go-to option.
Sell digital, physical, and service products
Sell limitless items
Automatic emailing
Advantages
Striking design: Provide the best-designed templates for any e-commerce website
High-quality features: Its e-commerce tools are superior, coming with flexible product variants and automatic emailing
Great inventory system: The backend is robust and brings excellent analytics tools.
Disadvantages
No app store: You are limited to the array of built-in features.
Learning curve: Its superb design tools might require some time to be familiar with.
Pricing
The platform does include a 14-day free trial and four pricing plans - two of which allow you to sell online.
Basic Commerce: $30/ month (billed monthly) or $26/ month (billed annually)
Advanced Commerce: $46/ month (billed monthly) or $40/ month (billed annually)
Basic Commerce is appropriate for smaller businesses, while the other one uncovers more advanced tools like abandoned cart recovery, gift cards, and the capability to sell subscription products.
Read more: Shopify vs Squarespace: Which Platform Should You Choose?
Best Magento 2 Competitors: Open-source platforms
Besides noticeable Magento 2 alternatives, there are some famous competitors for you to consider.
5. WooCommerce
WooCommerce is an outstanding e-commerce plugin for WordPress. It is one of the most dominant e-commerce solutions on the market, letting you convert your WordPress website into a functioning online store.
If you know a thing about code, then you get free reign in terms of customization. Besides, you can select from tons of extensions from the WooCommerce extension store to provide your website with impressive functionality in every area of e-commerce.
WooCommerce comes with the following built-in tools:
One-click refunds
Large plugin market: It offers more apps or plugins than any other open-source platform, giving more flexibility and creative freedom
Blogging tools: WordPress is the most wonderful platform on the market.
Advantages
Useful WordPress community: Huge community of WordPress web developers on hand to support dealing with your problems.
Free to install: This plugin is technically cost-free, but you will have to add it to a current WordPress website, which comes with extra costs.
More plugins: Tremendous choice of plugins to customize your website with ease
Disadvantages
Not really user-friendly: It might cause some difficulties for inexperienced users, and you'll need to depend on help from developers when problems arise.
No enthusiastic support: Limited customer support beyond the community of developers
Pricing
It charges no fee to install WooCommerce, but you might need to invest in extra features like hosting (approximately $35-$50 annually), a theme design ($39+), security, and website maintenance.
Read more: Magento vs WooCommerce comparison: Which One is Better?
6. Zen Cart
Zen Cart is an open-source platform in need of some improvements. The dashboard is old-fashioned and difficult to navigate, while the choice of templates is limited. Nevertheless, Zen Cart is greatly customizable if you know how to code, bringing you more creative freedom, and you can go to a huge community of web developers if you need support.
Some notable built-in features of Zen Cart include:
SEO tools: Zen Cart supports metadata (the information that Google pulls through on the results pages) and descriptions of your products
Shipping estimator: You can get your shoppers an idea of how much they will spend.
Drag-and-drop page editor: Tailoring your storefront on this platform is pretty simple, thanks to the WYSIWYG style page editor
"Call for quote" pricing: You can hide your product prices while selling for businesses.
Discounts and coupons
Gift certificates
Multiple product images
Advantages
Page editor: Editing your content is easy and quick, thanks to the drag-and-drop editor.
Disadvantages
Obsolete and challenging to use: Even by open-source platforms' tricky standards, the user interface of Zen Cart is outdated, and the backend is not very intuitive.
No customer support: Although there exists a Zen Cart forum, there is no selection for attentive customer support.
No demo: You cannot have a free trial with this platform. Instead, you might have to download it onto your server and then begin creating an online store to see how it works, which is very time-wasting.
Pricing
The costs of using an open-source platform range depending on each merchant. With Zen Cart, you will have to get a domain name, a hosting provider, and a security certificate.
7. Open Cart
If you are getting used to Magento, you might feel comfortable moving to OpenCart. They are both created with the same code, and have numerous plugins to personalize your online store.
You'll have a chance to access more than 13,000 apps to add more features to your store, and you can modify the code as you want.
Multi-language and currency options: Users can list products in USD, GBP, and Euros, which is something you cannot do on WooCommerce unless you get a plugin to do so.
Recurring payments
Guest checkout
Downloadable products
Themes from third-party web design agencies
Product reviews and ratings
Advantages
Easy migration from Magento: Both platforms are designed using PHP code and allow using templates to upload items, making it simpler to move from Magento.
Multi-language options: The platform comes with different currency and language options.
Disadvantages
Outdated themes: Template designs are quite old-fashioned compared to other platforms'
Hidden costs: Although OpenCart is cost-free to use, you still have to pay for your domain, hosting, security, and dedicated support ($99/ year)
Pricing
Suppose you have the demand to receive dedicated customer support. In that case, you'll pay a monthly fee of $99, or $99 for one-time support whenever you have a problem, in addition to your monthly domain, hosting, and security fees.
Read more: Magento vs. Opencart: A Detailed Comparison
8. PrestaShop
Having been used by more than 300,000 merchants, Prestashop appears as a proper option for every type of online store. It brings in total creative freedom - if you have knowledge of HTML, CSS, and JavaScript files - and access to over 1,500 extensions.
PrestaShop does come with an impressive number of built-in tools, including:
Partnerships with more than 250 agencies: This feature allows you to find web design and marketing experts easily, sorting your search by required skills and price.
Support four payment options: PayPal, Stripe, bank transfer, and checks.
Free shipping
More than 1,500 templates
Physical and downloadable products
Coupon codes
Automated emails
Advantages
Simple-to-use: PrestaShop presents a demo on creating a store, while providing more intuitive and web development tools than Magento.
High performance: The platform ensures faster page-loading than Magento, thanks to its lack of chunky CMS (content management system)
Disadvantages
Pricey support: The dedicated support plans require $250 monthly for three hours of support or $399 for the entire year for six hours of support.
Pricey upgrades: When you've already released your website, you might get stuck with that version of Prestashop forever, or you have to pay a large amount of money for upgrading.
Pricing
Similar to WooCommerce, Prestashop is free to install, but comes with extra costs. You'll need to pay money for hosting, security, and dedicated customer support plans.
PrestaShop's themes cost at $65 each, and the modules can cost from $30 to $500 each.
Read more: Prestashop vs BigCommerce Comparision: Which is better?
Final Thoughts
There are numerous options for e-commerce platforms and a lot of factors to consider when choosing the one that works for your business. If you're currently using Magneto and it does not satisfy your requirements, you should find out what's out there and how it can support your business more effectively. In case you explore more suitable Magento 2 alternatives, do not hesitate to think about migrating to another e-commerce platform!
This is an important move, so make sure you think carefully before making any decision. Mageplaza hope you can find the best platform to dramatically level up your business.
Website Support
& Maintenance Services
Make sure your store is not only in good shape but also thriving with a professional team yet at an affordable price.
Get Started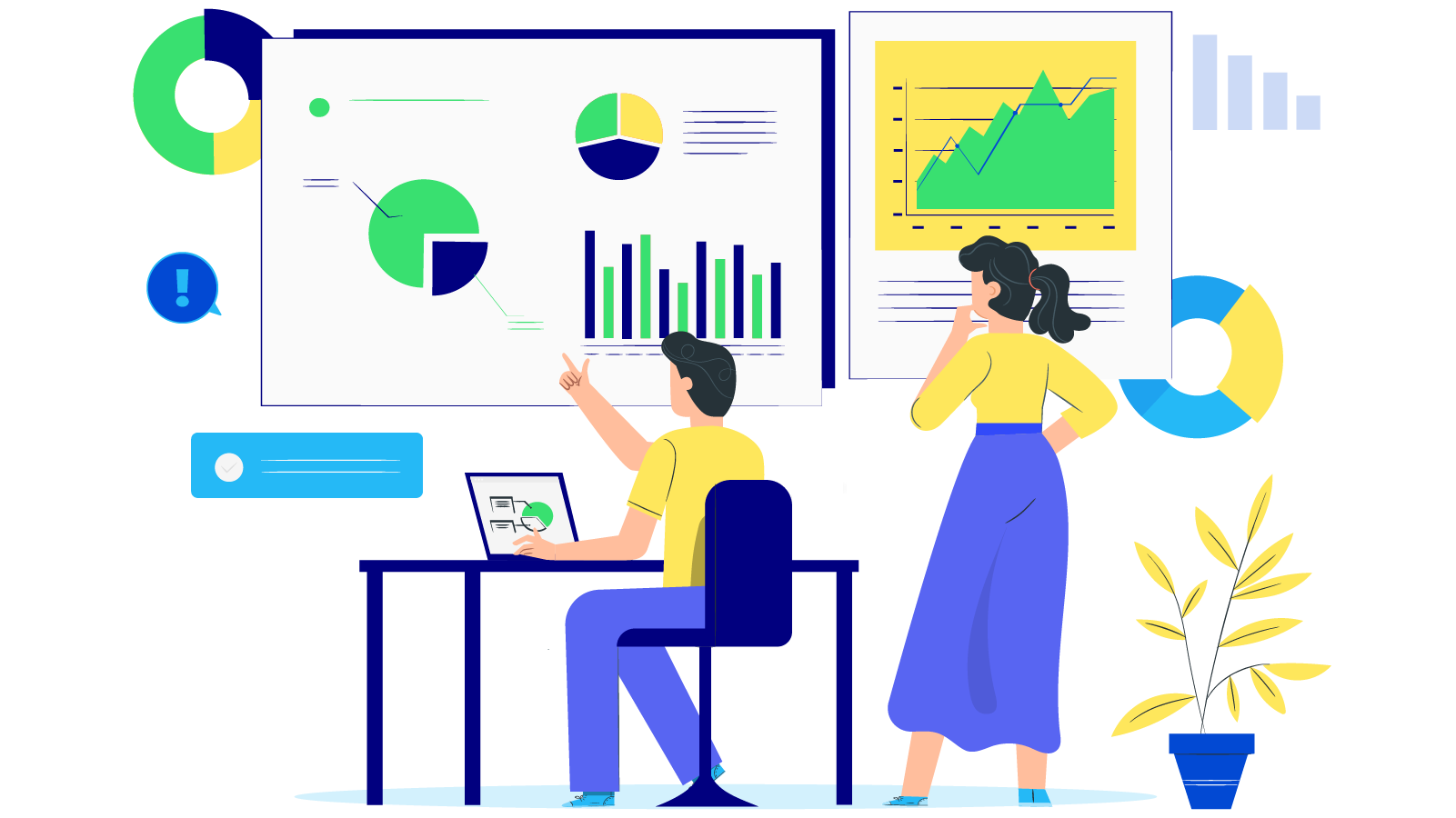 New Posts



Subscribe
Stay in the know
Get special offers on the latest news from Mageplaza.
Earn $10 in reward now!