If you are divided between Magento 2 vs WooCommerce, you are at the right place. Both of them are having their own power, specification, configurations but there are some of the factors which make them differ from both.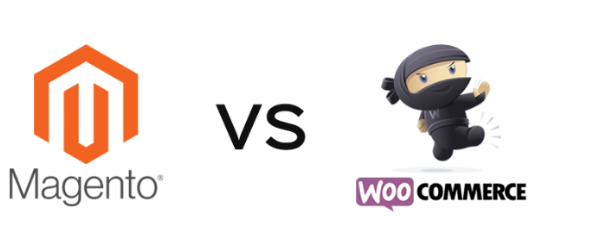 Magento 2 Vs Wix
Magento 2 Vs Volusion
Magento 2 Vs 3dcart
Magento 2 Vs Webly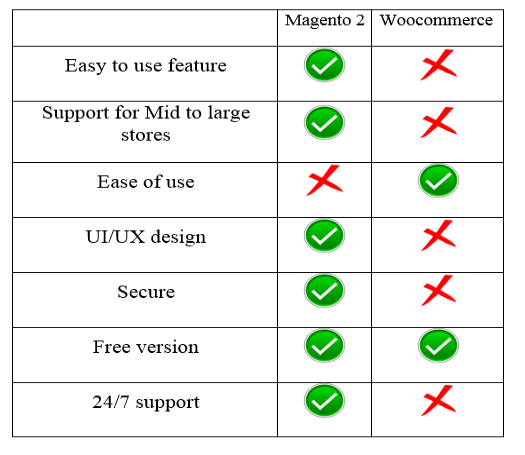 This article will help you decide which platform is best for you and which will help you grow your business at an exponential rate.
We'll judge the two platforms in the following categories:
Feature
Price
Security
Support
Ease of use
Features
1.Inventory management
Both platforms allow you to add as many products as possible. You can add an unlimited number of products in your website
2.Discounts and Coupon Codes
You can create discount and coupon codes in Magento 2 out-of-the-box, Woocommerce has this feature but the very basic feature of it which doesn't solve this purpose.
3.Themes and Templates
Both platforms have many themes and Templates. You could find some of the themes are free and if you want more than what free themes have to offer, you have to pay.
4.Multi-Languages Support
Magento 2 gets the edge here with support for several languages that come built-in. In Woocommerce, you have to buy WPML which allows you to run Woocommerce sites in multiple languages and multiple currencies.
5.SEO Capabilities
Magento 2 is known for its SEO capabilities. Magento 2 can go head to head in this department. Thanks to the power of SEO friendly, your store will raise the rank in the search engines and attract more and more traffic.
Price
Both Magento 2 and WooCommerce are open-source whose original code can be easily modified, improved to your requirements.
WooCommerce is a great option for a beginner level store and after a short time you will realize that it is limited in its capabilities. You may end up paying more of that cost if you opt for WooCommerce to give more features for your store. In contrast, you can download Magento 2 free version which makes it a great choice for most merchants who don't have huge budgets with all basic features for your store. However, merchants will also have to purchase a hosting solution for Magento which has the price of $1-$200 per month but I believe that you will be satisfied with this fee because of the advantage of it.
Security
In 2015, a study suggested that more than 30,000 sites are hacked every day, it is important to keep your site secure. Your store saves a lot of customer detail and personal information so security issues must be a top priority.
Both Magento 2 and Woocommerce allows you to implement security measures. But Magento 2 provides strong security for online store with numerous security updates and SUPEE patches released frequently.
Support
Both Magento 2 and WooCommerce are open-source platforms that give them the advantage of attracting a large user base and community. Both platforms have a huge community from around the world that supports the users and if you run into any problem
Ease of use
When it comes to ease-of-use, one platform beats the other without much effort. Woocommerce is easy to use and Magento 2 is somewhat tricky. WooCommerce is beginner-friendly and merchants don't have lots of budgets. Woocommerce is simply a plugin for the WordPress CMS and Magento 2 is far more complex.
Conclusion
Choosing which platform for your online store depends on the size of your online store, your budget. If you are a beginner in development then Woocommerce suits you the best. Magento 2 is popular for large business, those who are managing the big brands online store.