Magento vs WooCommerce [2023 Updated Comparision]
The Most Popular Extension Builder for

Magento 2
With a big catalog of 224+ extensions for your online store
Choosing a suitable platform for an online store has never been an easy task for an e-commerce business owner. If you are looking for a self-hosted e-commerce platform that allows you to unleash the full potential of your online store as manage everything in the store site, WooCommerce and Magento are the greatest choices for you.
However, the question is: Magento vs WooCommerce, which platform is most suitable for your e-commerce site?
In this article, we will not try to persuade you which platform is the best. Instead, our purpose is just to provide you with the most detailed and objective comparison in certain criteria to help you make the best choice for your online store. Just spending a little bit of time reading this article, you will know which solution, Magento 2 or WooCommerce, is right for you?
Read more:
Table of Contents
Magento vs WooCommerce - Brief Overview
Both Magento and WooCommerce are open-source systems that can be developed by everyone from the community. Let's go through the brief overview of the platform, and then we together put them into consideration.
Something About Magento
As one of the most significant robust and popular open-source e-commerce platforms in the world, Magento comes with a wide range of features and functionality, making it suitable for businesses of all sizes and being authenticated by around 267,000 online stores in the world (CreativeMinds). There are three available editions of Magento: Magento Open Source and Magento Commerce, and Adobe Commerce Cloud.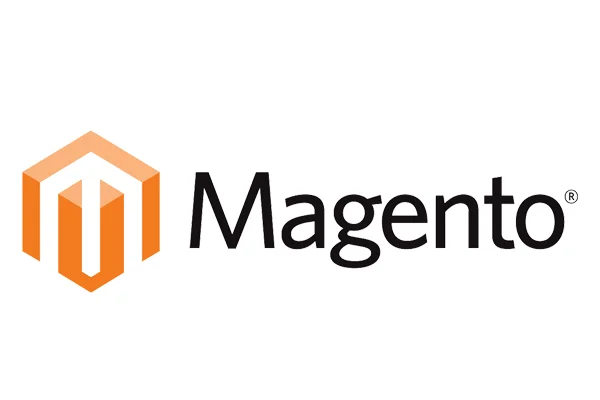 Magento Open Source: A free platform that provides basic functions needed to run an e-commerce store.
Magento Commerce: A premium paid edition of Magento that is loaded with rich, out-of-the-box features to keep your store ahead of complex commerce operations and growing customer demands.
Adobe Commerce Cloud: A fully managed cloud-hosted solution for Magento Commerce that combines the features of Magento Commerce with cloud hosting and infrastructure provided by Adobe. This edition offers scalability, automatic updates, security patches, and infrastructure management.
A Little Bit About WooCommerce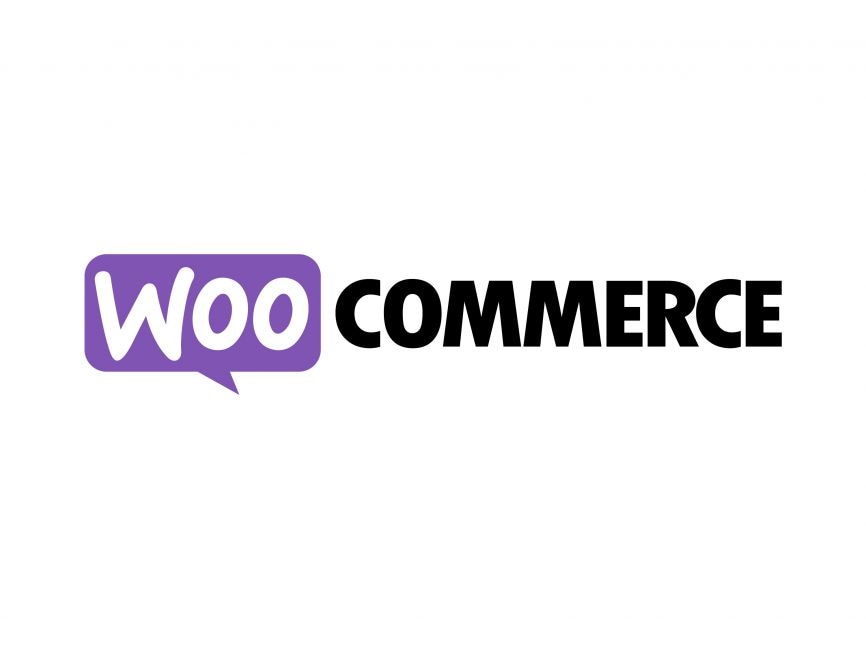 Launched in 2021, WooCommerce is one of the most popular open-source e-commerce platforms designed for WordPress websites. After more than a decade of development with 3.9 million online stores built, WooCommerce has gained immense popularity among online retailers due to its user-friendly interface, flexibility, extensive customization options, and so on that allow customers to build the store they need and define their style with the storefront. Whether you're a small startup or a large enterprise, WooCommerce provides the tools and flexibility to establish a robust online presence and drive successful e-commerce operations.
Magento vs WooCommerce - Full Comparison
Despite that, both Magento and WooCommerce platforms have the great capacity to facilitate smooth selling as well as the expansion of the online store; each platform cannot be the winner in every situation.
Before we start making comparisons of Magento and WooCommerce, keep an open mind and always, always puts the needs of your business first.
Features
Magento offers advanced inventory management features, allowing businesses to manage multiple warehouses, track inventory levels, and handle complex product variations.
WooCommerce provides basic inventory management functionality, allowing businesses to track stock levels and manage product variations, but it may require additional plugins for more advanced inventory management.
2. Discounts and Coupon Codes
Magento provides extensive options for creating and managing discounts and coupon codes, allowing businesses to set specific rules and conditions for their promotions. You can create discounts and import coupon codes in Magento out-of-the-box.
WooCommerce offers built-in functionality for creating discounts and coupon codes, enabling businesses to apply discounts based on various criteria.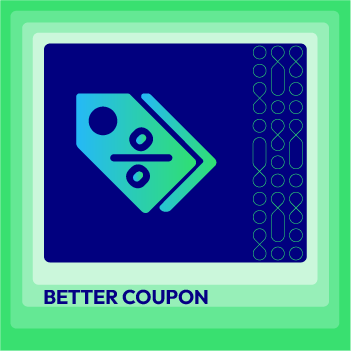 Boost sales by taking advantage of discount powers with the Coupon Code extension
Check it out!
3. Themes and Templates
Both platforms have many Themes and Templates.
However, Magento offers a wide range of professionally designed themes and templates, both free and paid, allowing businesses to customize the look and feel of their online stores.
Besides, WooCommerce provides a variety of themes and templates as well, but the selection might be slightly more limited compared to Magento.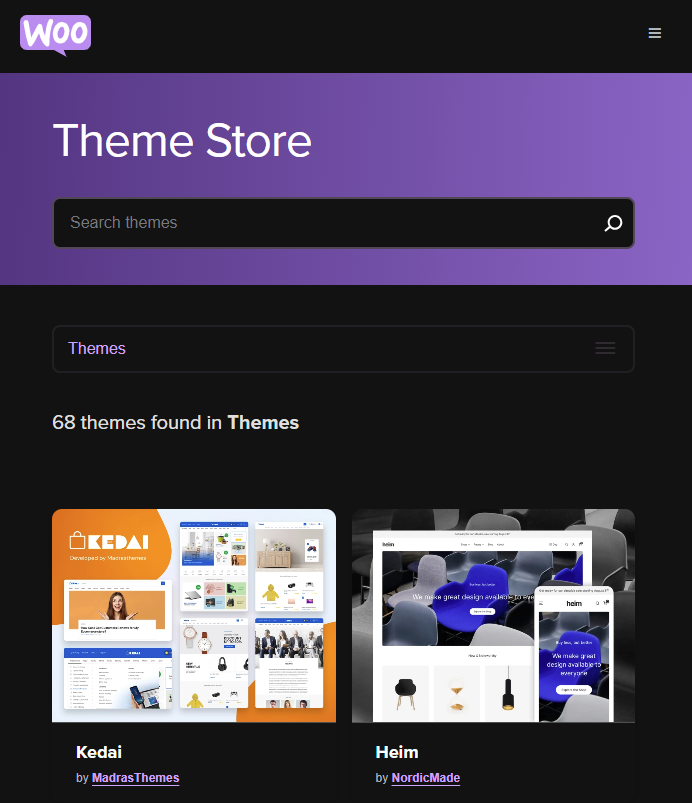 You could find some of the themes are free and if you want more than what free themes have to offer, you have to pay.
4. Multi-Languages Support
Magento provides robust multi-language support, allowing businesses to create and manage multilingual stores easily. It offers language pack installations and translation tools. In WooCcommerce, you have to buy WPML which allows you to run Woocommerce sites in multiple languages and multiple currencies.
5. SEO Capabilities
Magento is known for its SEO capabilities with SEO extension. Magento can go head to head in this department. Thanks to the power of SEO friendly, your store will raise the rank in the search engines and attract more and more web traffic.
WooCommerce provides basic SEO capabilities and integrates well with popular SEO plugins, allowing businesses to optimize their stores for search engines.
Pricing
How about Pricing? This is a crucial element that affects online store onwers' decision in choosing a e-commerce platform. Let's explore the differences between Magento vs WooCommerce price.
Magento
Currently, Magento 2 offers 3 newest editions, including Magento Open Source, Magento Commerce Edition, and Adobe Commerce Cloud with other pricing details:
Magento Open Source: This version is free license fee and provides a basic framework for store owners to build an e-commerce store. You can download Magento 2 free version here. However, unfortunately, Magento did not provide official support for this open-source edition.

Magento Commerce Edition: With this version, you need to contact Magento to get a customized quote because its price is not publicly disclosed. There are some factors that decide the cost, such as business revenue, size, and even other specific requirements. In general, the fee per month can range from $4 to $100+. The Magento Commerce edition provides advanced features including customer segmentation, advanced marketing tools, B2B capabilities, and so on.

Adobe Commerce Cloud: This edition offers infrastructure, support services, and also cloud hosting. Noticeably, Adobe Commerce Cloud price is also not public, and contacting for receiving a customized quote is required. This edition is designed with additional functionalities and supports that are suitable for large enterprises.
WooCommerce
Besides, WooCommerce is a free WordPress plugin and can be downloaded and used without any licensing fees. However, there are costs associated with hosting, domain, and potential premium themes or extensions you might want to utilize.
Hosting costs for WooCommerce can vary depending on the hosting provider and the specific plan you choose. Shared hosting plans are generally more affordable, while managed WordPress hosting or VPS hosting can be more expensive.

WooCommerce also provides a wide range of themes and extensions, both free and premium. The cost of premium themes and extensions can vary, typically from $50 to a few hundred dollars, depending on their features and functionality.
In terms of the overall cost, Magento Commerce tends to be more expensive than WooCommerce due to its enterprise-level features and support. However, it's worth noting that Magento Commerce offers more advanced capabilities out of the box, which might be valuable for larger businesses with complex needs. WooCommerce, being a WordPress plugin, is generally considered more cost-effective, particularly for small to medium-sized businesses.
Security
According to a study recently, there are more than 30,000 sites hacked every day, so keeping your site secure is a challenging and vital task for any online store owners. Because your e-commerce website contains a lot of customer information as well as payment details, optimum security must be a top priority.
Both WooCommerce and Magento let you implement several security measures, but mostly through extensions and manual process.
WooCommerce is a great option for a beginner level store and after a short time you will realize that it is limited in its capabilities. You may end up paying more of that cost if you opt for WooCommerce to give more features for your store.
However, as compared to WooCommerce, Magento provide stronger security for online store with Magento Patches released frequently. It is the latest Free security scan tool which helps you monitor your site, update malware patches, and find out unauthorized access. Furthermore, you can easily add Magento 2 security extensions to protect your online store better.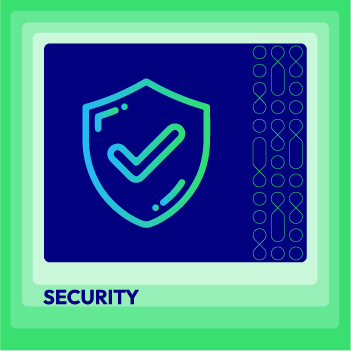 Protect your store from cyber threats with Mageplaza's top-notch security services
Check it out!
That is the reason why Magento wins over WooCommerce in term of security.
Customer Support
According to a 2023 updated study recently, there are more than 30,000 sites hacked every day, so keeping your site secure is a challenging and vital task for any online store owner. Because your e-commerce website contains a lot of customer information as well as payment details, optimum security must be a top priority.
Both WooCommerce and Magento let you implement several security measures, but mostly through extensions and manual processes.
WooCommerce
WooCommerce inherits the security measures of WordPress, which has a large community of developers and security experts actively working on maintaining its security standards.

WooCommerce relies on third-party payment gateways so the security of payment transactions is primarily the responsibility of the chosen payment gateway provider.

The overall security of a WooCommerce store largely depends on factors like the hosting environment by the store owners, such as strong passwords, regular backups, and utilizing security plugins.
Magento
Compared to WooCommerce, Magento has a stronger reputation for its security measures. The platform follows industry best practices and has a dedicated security team that regularly releases Magento Patches and updates to address any vulnerabilities that may arise. Furthermore, you can easily add Magento 2 security extensions to protect your online store better.

Magento provides various security features and protocols to help protect your online store, including secure payment gateways, SSL/TLS encryption, CAPTCHA protection, and password hashing algorithms.

With Magento Commerce, you also benefit from additional security features, such as advanced user permissions, two-factor authentication, and enhanced monitoring and logging capabilities.
That is the reason why Magento wins over WooCommerce in term of security.
Customer Supports
Both Magento and WooCommerce are open-source platforms that give them the advantage of attracting a large user base and community. Both platforms have a huge community from around the world that supports the users and if you run into any problem.
Magento
Magento offers various support options for users. The official Magento website provides documentation, user guides, and FAQs where users can ask questions and find solutions to common issues.
Moreover, with a large amount of Magento users, store owners can communicate with Magento Community and even ask the developers for help. Users can access a wealth of information, get advice from experienced members, remain current on platform improvements, and contribute to the expansion and improvement of Magento by actively engaging in the Magento supporter community. With the supporter community, everything becomes simpler and more attainable. It is a helpful tool for collaboration, assistance, and maintaining connections with the larger Magento ecosystem. Magento Community Forums, Magento Marketplace, Magento Stack Exchange, or Magento User Group are a few samples of Magento Communities.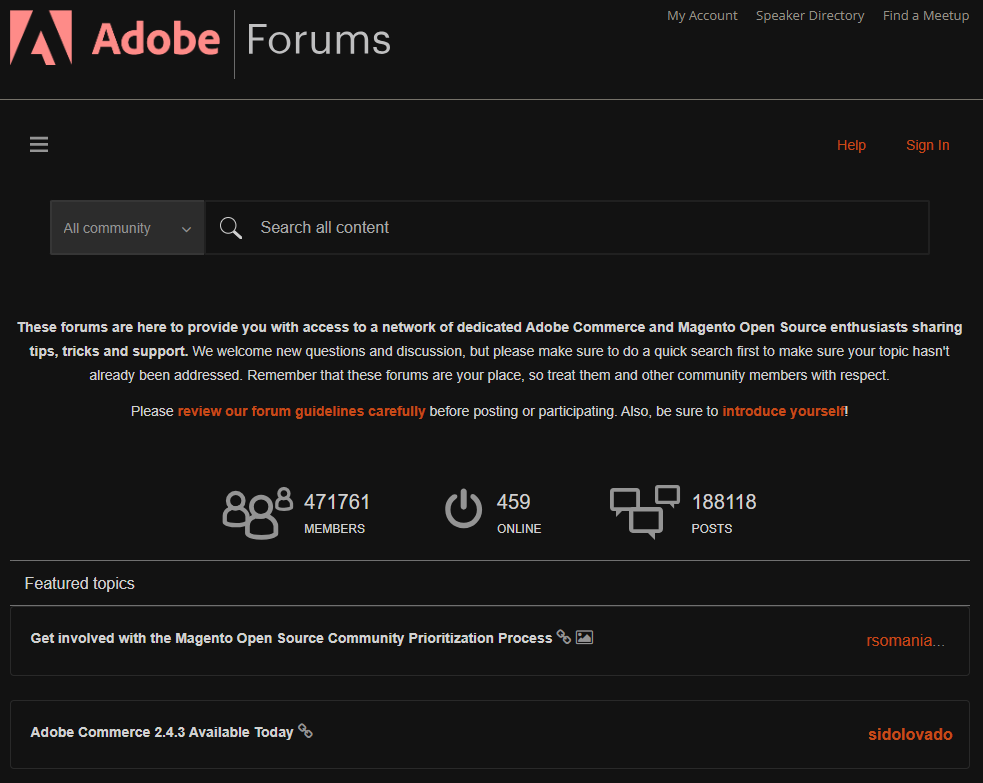 WooCommerce
WooCommerce benefits from the support ecosystem of WordPress, which is one of the most widely used content management systems in the world. There is a wealth of resources available, including documentation, user forums, and tutorials, which can help users troubleshoot issues and find answers to their questions. Besides, WooCommerce.com, the official website, also provides extensive documentation and support resources. Users can access guides, FAQs, and contact support for assistance with WooCOmmerce-related inquiries.
Ease of use
One of the most crucial consideration when selecting your e-commerce platform is the ease of use. Most online store owners do not have enough technical and coding knowledge, so they prefer ecommerce platforms that are easy and convenient to use.
Once you are getting started with Magento, its steep learning curve may make you feel complicated. To make the most use of the platform's potential, you have to learn at least some code and technical terms. There is a ton of useful features and functions available in Magento, but it requires professional users to make necessary configurations.
Being a WordPress plugin, WooCommerce comes with a simple installation process in comparison with Magento. Even a non-technical person who does not know much about the e-commerce platform can set up and run your online store without too much effort.
Furthermore, WooCommerce offers a setup wizard that makes the installation process more comfortable. You only need to take step by step and configure everything correctly.
Hence, regarding ease of use criteria, WooCommerce is the winner.
Speed And Performance
Speed and performance are the critical factors that decide which platform people choose for their online stores. If your website is slow-loading or sluggish, most of the site visitors will quickly leave your site, or even the customer will not come back to make further purchases. It is a substantial loss of your business.
Magento
Magento is known for its scalability and ability to handle large catalogs and high volumes of traffic. However, its performance can be influenced by various factors, including server configuration, hosting environment, and optimization techniques. This platform provides performance optimization features such as full-page caching, image compression, and minification of CSS and JavaScript files. These can help improve the speed and performance of your Magento store.
To achieve optimal performance with Magento, it is recommended to have a hosting environment that meets the platform's system requirements, employ caching mechanisms effectively, and consider implementing content delivery networks (CDNs) such as Magento web hosting provider to reduce server load and improve global performance. Additionally, the number of modules and extensions you use also significantly affects to the speed and performance of the e-commerce site.
WooCommerce
WooCommerce's performance largely depends on the hosting environment and the optimization techniques implemented. It benefits from the performance optimizations available for WordPress websites.
By choosing a reliable hosting provider and optimizing WordPress installation, store owners can improve the speed and performance of their WooCommerce store. Techniques such as caching, image optimization, and also code minification can be implemented to enhance performance.
In general, both Magento and WooCommerce have the potential to offer fast and high-performing online stores. However, Magento's scalability and ability to handle large catalogs make it more suitable for enterprise-level stores with complex requirements.
Plugins And Extensions
No e-commerce platform is perfect. That is why the development team of e-commerce platforms allows third-party developers to create extensions and plugins for them. Magento and Woocommerce are well-known for a large number of add-ons that enhance the functionality and appearance of the website. So, let's go to the detailed comparison of the two platforms in terms of plugins and extensions:
Number of Plugins/ Extensions: As WooCommece is built on WordPress, it benefits from the vast WordPress plugin ecosystem with thousands of plugins compatible with WooCommerce, providing a wide range of functionality options. Besides, Magento has a significant number of extensions available, covering various aspects of e-commerce. However, the number of extensions specifically built for Magento may be relatively smaller compared to WooCommerce due to its more specialized focus. So, Magento wins over WooCommerce in this situation.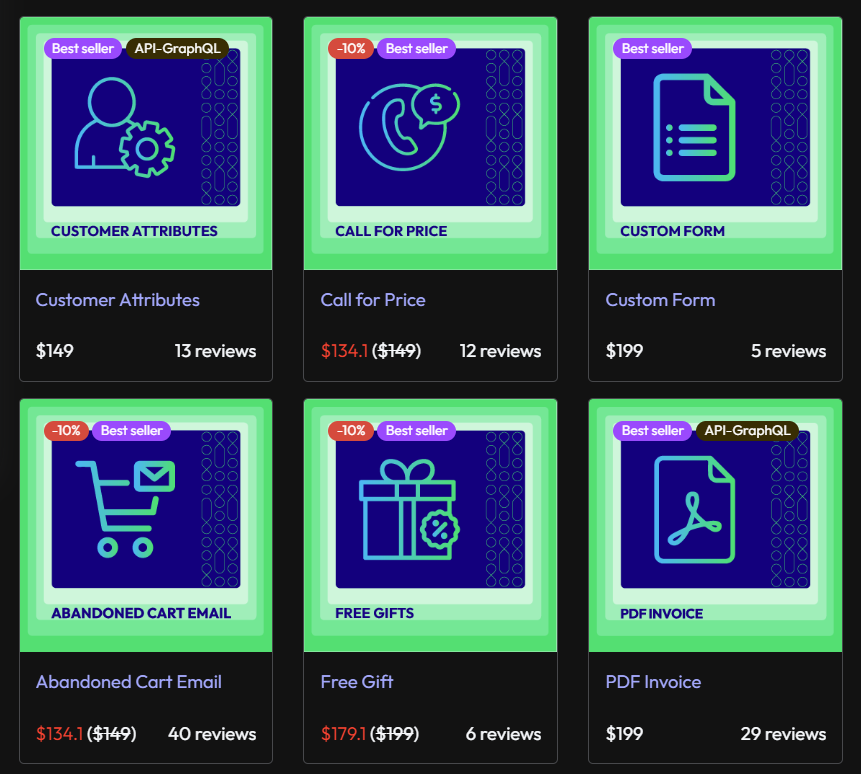 Plugin/ Extension Pricing: Both two platforms offer a mix of free and paid plugins/ extensions so you can find many free WordPress plugins and free Magento extensions that work well with your stores. The pricing for premium plugins/ extensions will vary based on the functionality provided and the developer's pricing strategy while. However, Magento extensions, especially those built for enterprise-level functionality, tend to be more expensive than WooCommerce plugins.

Functionality and Customization: Magento's extensions focus on providing comprehensive e-commerce functionality, including advanced inventory management, multi-store capabilities, and enterprise-grade features. Magento is famous for its flexibility and scalability, making it suitable for large and complex e-commerce setups. In WooCommerce, store owners are offered a range of plugins that cater to various e-commerce needs, such as inventory management, marketing automation, analytics, and more. The WordPress ecosystem ensures that there are plugins available for almost any functionality customers might require. WooCommerce also allows for extensive customization and integration with other WordPress plugins and themes.

Quality and Support: Due to a large number of plugins available for WooCommerce, the quality and support can vary. As a result, store owners need to research and choose reputable plugins with good ratings and reviews. WooCommerce itself is backed by Automattic, a well-established company that provides regular updates, security patches, and dedicated support. On the contrary, Magento has a strong developer community and strict extension quality standards, ensuring a higher level of quality and support for its extensions. Magento also provides official documentation, support forums, and a marketplace review process to maintain the quality of extensions.
In summary, both Magento and WooCommerce offer a wide range of plugins and extensions to enhance the functionality of your e-commerce store. WooCommerce benefits from the vast WordPress plugin ecosystem, while Magento focuses on providing comprehensive e-commerce functionality with a more specialized approach.
Payment Options
Magento
Magento offers a wide range of built-in payment options, including major credit cards, Paypal, bank transfer, and cash on delivery. It supports multiple payment gateways out of the box, such as Braintree, Authorize.net, PayPal, and Worldpay. These gateways allow you to securely process online payments. In addition, Magento also provides integration with popular payment providers and processors like Stripe, Square, and Amazon Pay through extensions or integrations. With Magento's open-source nature, you have the flexibility to build custom payment integrations to suit specific business needs.
WooCommerce
Similarly, WooCommerce also supports the same various payment option as Magento. However, by default, WooCommerce integrates with Paypal and Stripe, making it easy to accept payments through these popular gateways. Noticeably, WooComemrce has an extensive library of payment gateway extensions available, both free and premium, which allow customers to integrate with numerous payment processors, regional gateways, and alternative payment methods
So, both Magento and Woocommerce offer numerous payment options and integrations. Particularly, Magento has a strong set of built-in payment options and supports a lot of payment gateways, while WooCommerce integrates with popular gateways by default and offers an extensive library of payment gateway extensions
Magento vs WooCommerce: Which one is more suitable?
Above is a quick comparison between Magento 2 and WooCommerce. Honestly speaking, each platform comes with its own strengths and weaknesses. In light of this, WooCommerce is a more user-friendly platform, while Magento is well-known for a variety of powerful extensions.
Hence, to decide which e-commerce platform is better, you always have to put the size as well as the needs of your online store into consideration.
Instead of looking for the best platform, you should choose the right platform which matches your requirements the most.
If you want to start up a small business with enough performance and ease to use, nothing can be more suitable than WooCommerce. In contrast, if you plan to scale your business up to be a global brand, Magento 2 is the rightest choice for you.
Hopefully, with this guide, you can choose the most suitable e-commerce platform for your business. Don't forget to share your opinion over these two platforms in the comment section!
In case you have any worries or questions, please connect us, Mageplaza will always look into your inquiry and solve your problems.

Sam is the CEO and Founder of Mageplaza, pursuing a simple and healthy lifestyle. He is a friend, a husband, and a father to two children. As a trainer and an aspiring influencer, he is also a big fan of sports and travel. Sam is exceptionally knowledgeable about e-commerce, especially Magento and Shopify, with 10 years of experience in the field.
Website Support
& Maintenance Services
Make sure your store is not only in good shape but also thriving with a professional team yet at an affordable price.
Get Started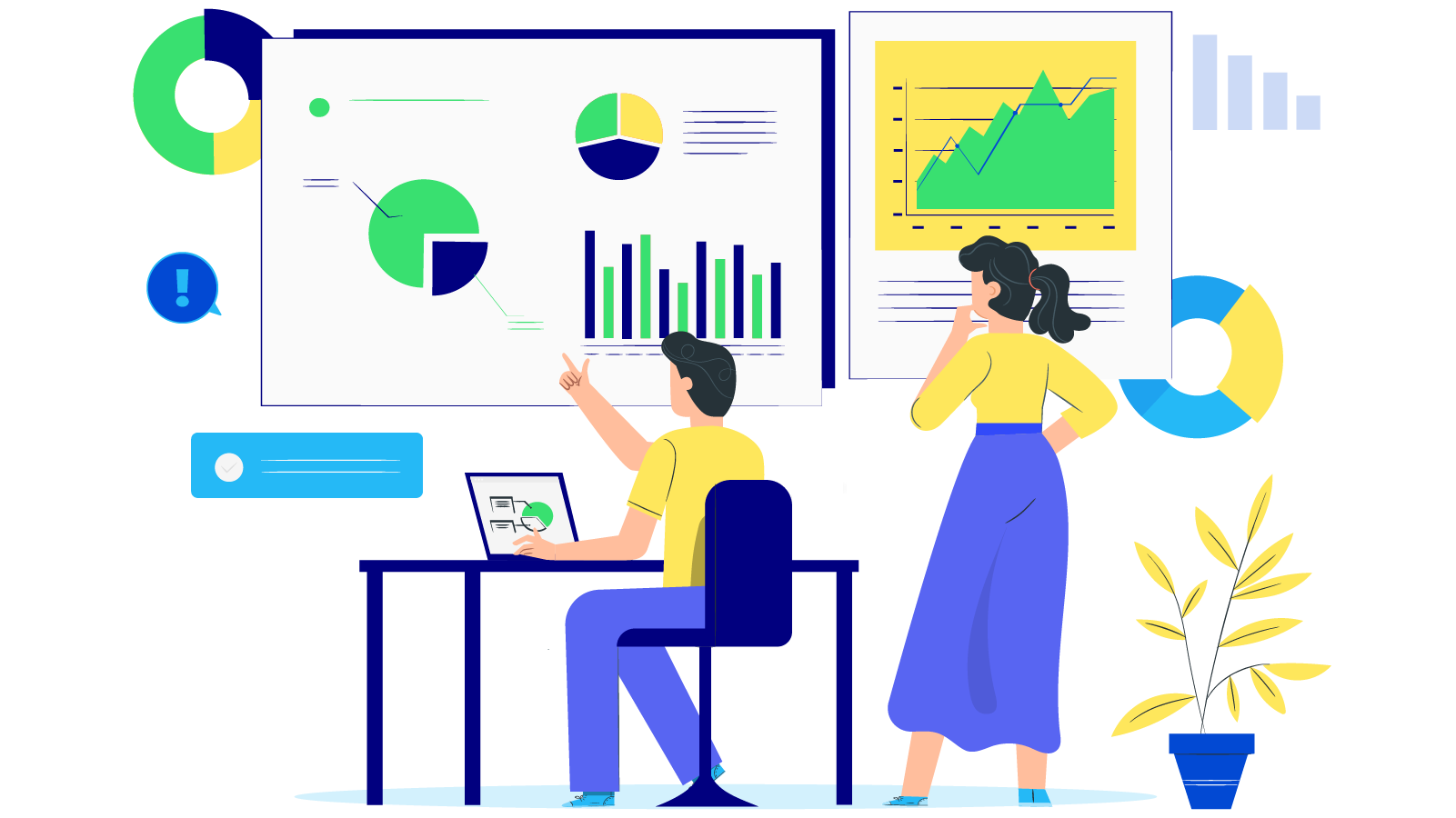 New Posts



People also searched for
woocommerce vs magento
magento 2 vs woocommerce
woocommerce vs magento 2021
woocommerce vs magento 2
magento vs woocommerce 2021
magento vs woocommerce speed
magento or woocommerce
woocommerce vs magento performance
woocommerce or magento
difference between woocommerce and magento

magento vs wordpress woocommerce
magento vs woocomerce
wordpress woocommerce vs magento
magento vs woo commerce
magento woocommerce
magento vs woocommerce performance
magento and woocommerce
woocommerce vs magento speed
magento ecommerce vs woocommerce
why woocommerce is better than magento
compare magento and woocommerce

magento vs woocommerce 2021
magento oder woocommerce
woocommerce to magento 2
difference between magento and woocommerce
woo commerce vs magento
woocommerce magento comparison
wordpress vs magento
woocommerce to magento
magento woocommerce comparison
magento vs woocommerce vs shopify
what is the difference between woocommerce and ecommerce
2.2.x, 2.3.x, 2.4.x
Subscribe
Stay in the know
Get special offers on the latest news from Mageplaza.
Earn $10 in reward now!