Magento vs. Opencart: A Detailed Comparison
The Most Popular Extension Builder for

Magento 2
With a big catalog of 224+ extensions for your online store
We usually hear success stories of people who continued on their ways to finally achieve massive success in their own fields of expertise.
In essence, a business will go through various stages of development. The first stage is usually the most difficult when you have to deal with many challenges as well as financing sources.
Choosing which eCommerce platform you should use to scale your business at its earliest stages is one of the most crucial decisions.
Thus, this post will make this selection relatively simple for those who're stuck between 2 most popular platforms: Magento vs. OpenCart.
Let's dive in!
Table of contents:
Magento vs. OpenCart: Brief introduction
What's Magento
Before saying anything, let's have a look at some Magento statistics:
More than 270.000 merchants select Magento for their businesses (Email Vendor Selection)

Magento powers 1.2% of all sites on the Internet (Envisage Digital)

Get the 3rd rank on the list of top eCommerce solutions (BuiltWith)

Around 758.600 websites are backed up by Magento (BuiltWith)
Those are quite outstanding figures for an eCommerce platform in an already crowded marketplace. Magento is well-known for its modern designs, robustness, and cutting-edge technology, competing with other giants such as Shopify or WooCommerce.
Owned by Adobe, Magento is born to become an eCommerce platform with superb functionalities that satisfy merchants' online shipping needs.
It now offers eCommerce businesses 2 solutions:
Magento Open Source (no license version): Anyone can download this version from the Magento website for free

Magento Commerce (license version): A paid version of Magento that provides merchants. As well as hosting service if you want the cloud version
What's Opencart
Just like Magento, OpenCart is also a free and open-source eCommerce platform. According to BuiltWith, there are approximately 958.600 websites are OpenCart Customers with:
About 421.853 live websites at present

536.706 sites used Opencart historically
If Magento is well-known for its advanced features in the eCommerce field, OpenCart is recommended for its high level of simplicity and user-friendliness.
Since OpenCart priority focuses on simplicity, merchants can quickly build a website from scratch and manage it from the admin backend without much technical involvement. OpenCart comes with 2 plans as well:
OpenCart Open-source: A free version of Magento

OpenCart Cloud Edition: A paid plan with hosting support
Magento vs. OpenCart: Primary similarities
Before having any deeper evaluation of 2 platforms, it makes sense to have a look at some points both Magento and OpenCart have in common:
Come with a rich market of extensions and add-ons to fulfill any business's need

Both are open-source and developed in PHP

Customers can make recurring payments

Enable those who don't have any technical or coding knowledge to add and publish products easily using the templated approach

Power a website with multiple language and currencies
Above is just some quick information we get on 2 platforms.
Without further ado, let's walk through some of the critical differences between Magento and OpenCart. To do this, we will evaluate both platforms in various aspects, then go into detail on each section.
Magento vs. Opencart: Key differences
Ease of use
Magento
When it comes to the term "ease of use," not many people will think of Magento due to its complexity and high requirement of technical background.
Pros:
The whole process from installation to launching and maintenance are, for sure, a hassle if you're not conversant with technology, especially for Magento Open-source users

Even with the Magento Commerce and Magento Cloud (license versions), you still need some technical knowledge to turn your web "a professional and highly functional one" to operate in the long run

Have a learning curve to master and get to the fullest potential of this platform
Still, we can't deny the efforts of Magento in simplifying its user interface (both frontend and backend).
Cons:
With the support of systematic documentation, merchants now can create and design their web appearance at a certain level without needing the aid of a developer

The backend now comes with a very reasonable and straightforward interface, easy to navigate sidebar

Present essential statistical data on the main dashboard at the backend. The admin can see it right after logging in

Offer more built-in features and capabilities focusing on sales and marketing
OpenCart
Compared to Magento, OpenCart gains its popularity via a simple UI and straightforward installation process.
Pros:
The sidebar is organized in order on the left side of the working screen, which makes it extremely easy to navigate

Enable users to complete all most every task to run a website from downloading extensions, editing, and adding products in the backend without much effort

Present primary statistical data reflecting the business's sales performance such as the number of total orders, total sales, total customers as well as information of latest orders

Don't require much coding knowledge
On the other hand, how OpenCart simplifies its user experience during the process of building a website makes it very limited in scope.
Cons:
The whole system of OpenCart is not built and optimized for large-scale growth compared to Magento
In conclusion:
In terms of simplicity, OpenCart is, for sure, the winner.
For those who want a web solution without much learning curve, then OpenCart is a much better proposition.
Along with that benefit, the lack of advanced eCommerce features and functionality to create an extremely powerful and scalable eStore can be one of its huge downsides.
SEO Power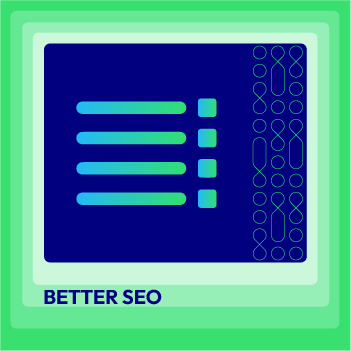 Drive more traffic to your online store and boost your rank on search engines
Check it out!
Magento
As mentioned above, the target market of Magento is eCommerce. Right from the start, Magento is developed to be a market leader in the eCommerce field.
Thus, it makes sense when Magento offers its users multiple SEO extension, allowing them to get higher ranks on popular search engines.
Cons:
Able to set the meta-titles, keywords, URL text, product descriptions, etc. that are ideal for a website's SEO performance

Allow merchants to set CMS pages' keyword and categories

Support rich snippets and XML sitemap setup

Great compatibility with famous SEO tools for Magento such as Google Analytics, Google Tag Manager, Google Content Experiments, and so many more

Able to add a WordPress blog to your Magento store to target more keywords, thus leveraging the SEO power

Enable canonical tags
In Magento, merchants can easily optimize content, analyze traffic, and make their eStores more competitive. Magento definitely prioritizes SEO and comes with advanced, customizable SEO features.
For more outstanding results on SEO, you can always find and install the Magento 2 SEO Suite extension on Mageplaza.
OpenCart
In terms of SEO, OpenCart is not highly recommended by users due to its limitation in SEO features.
Of course, OpenCart does offer its users some SEO functionalities to help them improve the web rankings on search engines. The problem is these features are too basic.
By default, users can make some basic adjustments like:
Change the meta tag, meta description, URLs, etc. friendly to SEO

Add 301 referrals or rel=canonical

Support many SEO plugins to enhance a web's SEO performance
Cons:
Require a little PHP programming skills

Quite complicated for the new users to handle
The SEO system of OpenCart has the most basic features that a regular eCommerce platform requires. Still, essential is as far as it goes. For those who need robust, powerful built-in SEO features, OpenCart might not be the most optimal solution.
In conclusion:
Needless to say, Magento comes with many outstanding features in the SEO aspect to most of its competitors in the market, including OpenCart.
For anyone who wishes for a comprehensive SEO solution, Magento is the better choice. Though OpenCart's SEO system is not as powerful as Magento's, it does allow some essential SEO features, enough for merchants to use at a basic level.
Customizability
Magento
Since Magento serves a large community of users, it's not hard to find almost everything an eCommerce business needs in the Magento marketplace.
By now, there are:
Over 3.500 (both free and paid) extensions carefully checked for coding standard, compatibility, and security in the Magento marketplace and famous Magento extension provider, Mageplaza, for instance

More than 350 built-in features that give Magento by default an edge over other rivals

Most of Magento's add-ons are easy to install and set up at the store backend.
Plus, not only can you customize your eStore with various 3rd-party themes and add-ons, you can make changes in Magento's open-source code according to your taste with some programming skills.
OpenCart
Compared to the Magento marketplace, OpenCart impresses user communities with its enormous numbers of available plugins and quick installation.
More than 13.000 plugins, extensions, and themes. Include both free and paid versions for merchants to choose from

Easy to set up and configure at the backend compared to Magento
Undoubtedly, the OpenCart marketplace is much larger than Magento, with more apps and themes. OpenCart users have more choices on customizing their store's appearance and functionality.
In conclusion:
Both platforms come with a simple installation process for any plugins, extensions, or themes. Thus, we will evaluate them in terms of customizability through 2 aspects - the number of available add-ons on the marketplace and their quality.
OpenCart offers a wider angle for personalization with over 13.000 plugins and themes compared to Magento, with approximately 3.000 extensions
For the volume of features, security level, and integrity issues, Magento does it better than OpenCart
Support
Susport is, indeed, a concern for open-source platform users. Thus, we will compare 2 platforms based on 2 factors: The documentation system and the developer community.
Magento
The truth is that Magento Open-source users won't get any support from the Magento team. This's understandable since it's a free version of Magento.
Luckily, over time, Magento users have grown into a vast community of both developers and regular users (primarily merchants) who love to share their experiences and knowledge with others.
Some trusted Magento forums: Magento Stack Exchange, Magento Forum (almost 500.000 members), Magento Developers and Experts Forum, Reddit, Quora, etc

Many Facebook Groups of different Magento communities over the world

The official documentation covers all aspects of Magento, including Help Centre Guide, How to, FAQs, Troubleshooting, support tools, and latest announcements
If you're looking for methods to solve your Magento issues, any of these above sources can help you come up with practical solutions.
OpenCart
Similar to Magento, OpenCart also has a forum with over 120.000 members for people to share their technical knowledge and experience related to web development issues.
Other support options you can access for OpenCart:
A dedicated support service, but this cost you extra money starting from $99/site/month

OpenCart documentation that covers all the essential tools merchants need to manage their storefront through the admin panel

A list of books recommended by the OpenCart community on various topics. You can download it for free in most cases

Open a support ticket with the working available from Monday - Friday (8 am - 5 pm)
In conclusion:
When it comes to any platform issue, it's not difficult for users of both platforms to seek the answer from each community forum as well as other service providers certified by both platform developers.
Those who stick with the licensed version of both platforms from the start will be entitled to direct technical support from each platform's support team.
Still, Magento support seems to be more outperformed when compared to OpenCart since:
Magento's community is far more robust and much larger than one of OpenCart

The documentation system of Magento is more well-developed and detailed

Magento documentation is divided into 2 areas: For developers and merchants. This allows users to easily find their wanted solutions in a short time
Data security
Magento
Since Magento is an eCommerce-based platform, security is apparently prioritized. We can see this point clearly via:
Release security patches with updates to ensure that all clients' website are protected from hackers or frauds' attacks

Come with the CSP (Content Security Policies), which is accessible for Magento open-source version. Magento Security extension help reduce the risk of Cross-Site Scripting and other related types of attacks (for instance, card skimmers, session hijacking)

Offer various Magento 2 security extensions to improve your security wall in front of hacker's attacks

All versions of Magento are PCI-compliant

Offer Magento Security Center where you can get information and install the latest patches and updates
In other words, for the Magento Open-source version, you should seriously keep up with patching availability and updates on time. Or else, what you face is a security risk.
Mageplaza helps identify any flaws & weaknesses in your website and fix them before they start costing you a fortune.
Explore More
OpenCart
Though OpenCart is like Magento (an open-source platform), it offers fewer patches and upgrades. This makes it far more vulnerable to cyber attacks in comparison to Magento.
Thus, business owners have to take responsibility for their own web security. Of course, you can solve this problem by installing 3rd-party add-ons on the marketplace.
Still, you should:
Be very careful on choosing a security extension since those on the Opencart marketplace

Try to avoid extensions from dubious origins since it can have undiscovered vulnerability aren't regulated and screened as Magento doses
However, there is another reason why the focus on OpenCart is lesser than Magento. OpenCart is a light and simple platform, making it less vulnerable to a security breach. The more complex a system becomes. Thus, its primary defenses have been shored up reasonably well.
In conclusion:
Magento is the perfect option for those who wish for an "always up-to-date" platform and security guaranteed.
Store Management
Magento
It comes as no surprise that Magento is significantly prominent in terms of catalog management.
Magento enables merchants to:
Easily categorize your products using any attribute you want, be it color, product type, style, etc.

Get real-time updates regarding your stock, thus, helping you manage your store more efficiently

Able to print invoices, bills, shipping labels, etc. right from the admin panel

Other functions such as reviewing back-ordered products, the average order amount, search terms, customers' purchases, overall sales level, and other essential metrics

Power inventory management with product filers, product tag moderation, etc.
Other than that, you'll be able to make minor adjustments on your store's sections straight from the admin dashboard.
To amplify its store management, Magento even supports unlimited products and categories (with unrestricted attributes). So merchants can easily group products by color, size, or features for their needs.
Magento is flexible and powerful enough for a large business to accommodate different types of products.
OpenCart
As OpenCart users, you can:
Updates and track real-time order statistics from the admin panel

Add unlimited products and categories. The admin can also edit or delete all product descriptions and easily crawl through the whole inventory with the filter feature

Filter, edit, and view buyers by their identities, order status, and ID. However, the number of actions that users can perform is still limited

Sell anything, from physical products, digital items to subscriptions

Track payments made for various customer subscriptions Moreover, OpenCart supports merchants with several shipping options by default, including USPS, UPS, FedEx, Australia Post, and so forth.
In conclusion:
Both put quite a lot of effort into developing a comprehensive store management framework with all the basic functionalities required for a dynamic eCommerce website.
They both provide an overall view of the store's real-time performance and support unlimited products, order tracking, filters, and editing capabilities.
But to find the winner in this field, Magento's store management is seemingly more advanced and less restrictive than OpenCart - which still has some limitations in available actions at the backend.
Payment methods
Magento
By default, Magento comes with only 2 payment methods:
Of course, the number of payment methods a merchant can add to their preference is unlimited, thanks to a rich library of Magento 2 payment extensions on the Mageplaza.
Furthermore, you can also leverage your checkout process by reaching out to some advanced features like one-click payment or one-step checkout, etc.
OpenCart
OpenCart impresses its users with numerous payment gateways supported. As a matter of fact, it comes with more than 36 available opinions. And most of which accommodate international payments, a huge benefit for global businesses.
Users can add more payment methods to fit their requirements on the Opencart extension store. As mentioned above, OpenCart provides its users with numerous shipping methods by default to further facilitate international businesses.
In conclusion
The winner in this field is OpenCart. Compared to Magento, OpenCart has more payment gateways. This gives eCommerce businesses a substantial competitive advantage over Magento by default.
Pricing and Cost
Pricing plans
For both Magento and OpenCart, we already know each comes with 2 (Free and Paid) editions:
Magento Open-source vs. Magento Commerce

OpenCart Open-source vs. OpenCart Cloud version
For the paid or licensed editions (Magento Commerce and OpenCart Cloud edition), Magento and OpenCart will take care of hosting for you with out-of-the-box features and dedicated support.
However, the price for those editions is quite high, only suitable for large businesses with a redundant budget. If we take about the open-source editions, it's truly an ideal selection for small-scale companies. In return, you must clarify from the outset some unavoidable fees:
The hosting charge

Additional plugins, extensions, and themes charges to amplify your eCommerce performance

The cost for developing and maintaining the web over the time

Cost for a domain and SSL certificate
Most of OpenCart's extensions' costs fluctuate from $10 to $500. Meanwhile, Magento extensions can cost you around $9 to $800. These prices vary from development agency to agency and the feature set of the extensions.
Apart from the hosting cost, the costs for operating websites on Magento and OpenCart are similar.
Hosting cost
Hosting service is the main factor that decides the speed and security of your store. It's not difficult to find a hosting provider for Magento and OpenCart. The only difference is the cost involved.
As mentioned from the start, Magento and OpenCart are open-source platforms. It means that they're free to download, and you don't have to pay anything to acquire either.
Of course, it's a whole different story if you opt for Magento Enterprise Edition or OpenCart cloud-based version) since you get full support service from their development teams.
Since your selected edition is free, it makes sense to incur hosting costs in your plan before making any decision. In fact, Magento requires a higher investment in its hosting than OpenCart since:
Magento is a high resource-demanding platform

OpenCart is a light platform. Thus it uses fewer resources.

The target customers of OpenCart are usually small businesses. The requirement of this group is much lesser than high-demand corporations. Thus the required cost for hosting service is also less expensive
Typically, hosting service cost for open-source users is:
For Magneto: $29 - $1000/ month

For OpenCart: $10 - $50/ month
Overall, the cost of running an eCommerce site varies considerably for every business. However, it depends a lot on a business's size, web building purpose, requirements, and financial resources.
Magento vs. OpenCart: Which is your most optimal choice?
Short verdict
Overall, the winner in terms of:
Ease of use: OpenCart is much user-friendly and less technical involvement

SEO performance: Magento offers more advanced SEO feature

Customizability: Both offer an extremely high level of web customization

Data security: Magento more often release patches and updates in order to improve the business's web security

Store management: A slight win for Magento

Pricing & cost: OpenCart charges less hosting cost
Magento is no child's play. It's packed with highly advanced features and functionality, hence, coming with a steep learning curve.
But, for professional developers or businesses with large hosting budgets, Magento's indeed an extremely scalable tool to compete with rivals in the digital world.
On the other hand, it goes much easier on OpenCart than Magento!
With a simple installation process, intuitive interface, and minimal coding knowledge, OpenCart is a favorite choice for small businesses. But it still has a long way to go in terms of providing top-notch functionalities like Magento.
Who's Magento for?
Apparently, Magento is a more complex solution with a high requirement for programming skills. But it's for sure a prominent, plus, more secure platform allowing merchants to customize their site appearance.
Besides, all its extensions are developed more extensively than OpenCart, the best option for fast-growing businesses with a big budget.
Who's OpenCart for?
On the other hand, if you're a beginner, small startup, or medium-sized business with a limited budget, OpenCart is for you. OpenCart is perfect for entrepreneurs who lack technical knowledge and just want to handle a solution to their essential online stores with high simplicity.
It's definitely a cost-effective solution with a minimal investment. However, you should also take into consideration that one day, your business might grow out of it.
The bottom line
There are lots of factors that are involved in your final decision between Magento and OpenCart. We believe that you will have the most informed decision after this post.
Thanks for reading!
As a content executive at Mageplaza, Mia Hoang understands the value of content marketing lies in the engagement between the customers and companies. Her wish is to bring a unique voice, different perspectives, and new light for every audience.
Website Support
& Maintenance Services
Make sure your store is not only in good shape but also thriving with a professional team yet at an affordable price.
Get Started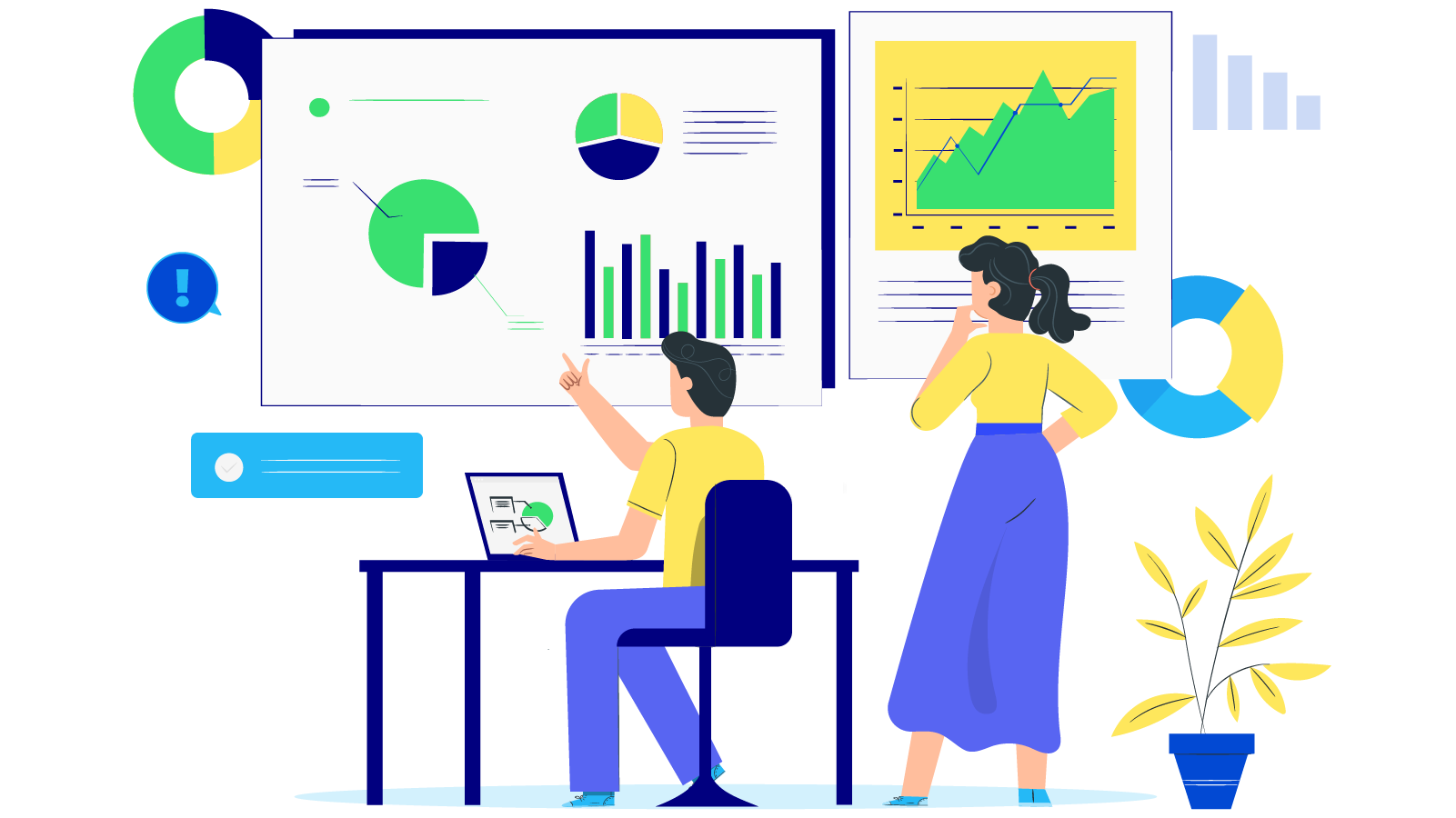 New Posts



Subscribe
Stay in the know
Get special offers on the latest news from Mageplaza.
Earn $10 in reward now!