Magento 2 vs Wix: Which Ecommerce platform to use for online store?
The Most Popular Extension Builder for

Magento 2
With a big catalog of 224+ extensions for your online store
Over the last few years, eCommerce has evolved at a crazy speed in order to keep up with the changing needs of modern consumers.
From the point of being limited in capabilities, eCommerce businesses can turn their websites into a competitive sales funnel, leading to conversions with technology support. What we mention here is the continuous development of eCommerce platforms.
A good eCommerce solution will become the backbone of any business that wants to take its brand to the next level through the digital world. The question is: How to find the right eCommerce platform?
Our topic today will focus deeply on 2 competitive candidates: Magento vs. Wix. We will put both on a scale and evaluate them from different angles to find your optimal option. Alright, let's get started!
Table of contents:
Magento vs. Wix: Brief introduction
About Magento
There are some great points we could compile about Magento when compared it to other competitors in the marketplace:
It's considered as one of the most prevalent eCommerce solutions for any business model from small businesses to large enterprises - An powerhouse of eCommerce

As its first major open-source platform for commerce, Magento gives users unprecedented flexibility and scalability to go to market in a differentiated way

Acquired by Adobe in 2018 - A leading multimedia software company. This makes Magento or precisely Adobe Commerce Cloud (a product of Magento) more potent than ever

Written on PHP, Magento makes commerce technology open to everyone and encourage the creativity web developers can do for their websites

Require a basic level of technical knowledge to install, craft, and maintain a Magento-based website
About Wix
Unlike Magento, Wix has become well-known over the last few years since it caters to users of all levels, from non-tech-savvy merchants to proficient web developers.
Below are some interesting points in Wix's background you may want to know:
Wix's target users are primarily small and mid-sized eCommerce businesses with highly intuitive interfaces

Known as one of the most user-friendly platforms for web development and customization

Come with a range of features and tools. Its core value lies in the dynamic drag-and-drop tools, making the web development process much easier for every level of users

The brand recognition of Wix is different from Magento, whose mission is to deliver specialized eCommerce solutions. Wix allows users to build various types of websites from online stores, blogs, portfolios, promo sites, landing pages, and so forth
Magento vs. Wix: Popularity
It can be said that both Magento and Wix are 2 viral names in the user community when it comes to top web builders.
Now, we get you some data reflecting the popularity of each platform in the global marketplace. This will help you form the first assessment of these 2 and get ready for more in-depth insight.
According to BuiltWith:
Magento has had around 197,683 total live sites, and 540,268 additional sites used Magento historically. Always on the top 10 platforms in the Open Source category and eCommerce category

Up to 4,565,423 live sites using Wix and 38,844 additional website redirects. Usually be on the top list of the Hosted Solution category, Simple Web Builder category, and Content Management System (CMS) category
Just by looking at these statistics, we can claim that Wix is more popular than Magento. However, it doesn't mean that Magento isn't as good as Wix.
In fact, it comes as no surprise when Wix gets a much larger community of users than Magento does. As mentioned above, while Magento only offers eCommerce solutions, Wix is more like a user-friendly CMS platform that can be used to create a wide range of web types.
Furthermore, eCommerce accounts for around 90% of Magento's online sites, whereas this figure of Wix is fewer than 10%.
The basic comparison of Magento 2 Vs. Wix
Ease of use
Both Magento 2 and Wix are the most popular platform nowadays. The superiority of Wix over Magento 2 is you can have a beautiful site with all basic functionality without much design experience.
Wix is very popular cloud - based website development platform meanwhile Magento 2 is an eCommerce platform built as an open source which means the source code is freely and users right to view, modify, improve and upgrade. For this reason, Magento 2 is the top choice of large enterprises and Wix is perfect for small business and freelancers
Features
Marketing and eCommerce tools
Magento
As mentioned earlier, Magento is a platform designed for powering eCommerce websites only. Thus, it comes as no surprise that Magento's core system assembles enormous eCommerce and Marketing features.
More precisely, eCommerce and marketing features are those that help Magento get a competitive advantage in the marketplace. Some of its highlighting features:
Inventory management: Able to create multiple product types (from simple, configurable, bundled to downloadable products); Offer an advanced toolset for B2B businesses, catalog management, etc.

Sales channels: Allow view ROI reports and store performance at the store backend; Automatically sync all store data across Amazon, Magento, and some other platforms; etc.

SEO: Automatically generate a Google sitemap; allow setting metadata and creating search engine-friendly URLs, etc.

Shipping and Tax: Integrate with global shipping carriers; support tax calculation system; configurable shipping settings at the backend, and so forth

Check-out optimization: Display tax and shipping estimates in the customer's shopping cart; offer Instant Purchase option; integrate with various payment gateways; etc.
Wix
Unlike Magento, Wix, right from the start, is just a general-purpose web builder supporting users to create various types of websites, not only for eCommerce purposes.
To meet the demands of general users, Wix does cover the fundamentals of eCommerce with features like:
Available Email Marketing

Built-in payment gateways for debit and credit cards

Basic level of inventory management

Automated sales tax and custom shipping rules

Wix Bookings, Wix Restaurants, Wix Events, and Wix mobile app
Since Magento is purely designed for eCommerce organizations, it has more advanced Marketing and eCommerce tools than Wix.
Capabilities
Wix is built primarily for the admin who has a little design experience. On the other hand, Magento 2 comes with a professional look, with well-organized information and categories, covering each aspect that could help you build an ideal store. Magento comes with very detailed content and information. Any category offers lots of options that will surely lead to a professional and a successful website.
Themes and Templates
Both Magento 2 and Wix support a large number of themes and templates with responsive design. Hence, your store always attracts and catches the eye. The goal of Magento 2 is large companies so the themes are all built to cater to you. Although WIX has quite a few online store themes, they aren't as pretty and there aren't nearly as many to choose from.
Multilingual capabilities
Both Magento 2 and Wix have powerful multilingual which turns your site into any language you want.
SEO capabilities
Magento 2 is known for its SEO capabilities. SEO-friendly URL is not only well-organized for the high rank on the search engines but it is also easy to navigate and remember for the next search.
Community
Magento 2 is an open source which means it has a huge community from around the world that supports the users and if you run into any problem, you can simply ask the community and they'll help you with all the resources you need.
Analytics tools
Google Tag Manager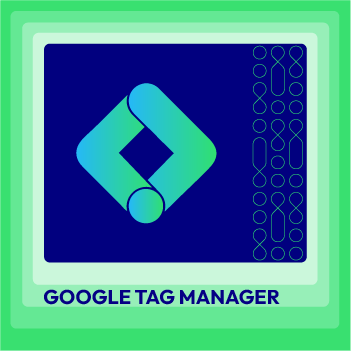 Google Tag Manager for Magento 2
Easily monitor store stats and adjust marketing tags and snippets with simple source code
Check it out!
Magento
Magento understands the importance of analytics and reporting to eCommerce sellers in the long run. As a result, Magento released the Business Intelligence Tools, a set of dynamic and robust tools to gain customer insights and improve store performance online.
Basically, the Business Intelligence Tools of Magento contains 3 major components:
Advanced Reporting: Give access to a report source of 3 major groups (Product, Order, and Customer data)

MBI - Magento Business Intelligence: Offer access to 5 dashboards with about 70 reports

Yotpo Analytics: Require a subscription to a Yotpo insight plan
Apart from these built-in reporting and analytics capabilities, Magento enables merchants to get more advanced analytics features by integrating 3rd-party extensions sush as: Advanced Reports extension, Google Analystic, Google Tag Manage for Magento 2.
Explore more: How to setup Google Tag Manager (GTM) to Magento 2 store
Wix
For those who want to track important site's metrics, Wix offers great built-integrations to connect with popular tools like:
Google Analytics, Google Tag Manager, and Google Adwords

Facebook Pixel

Yandex Metrica and so forth
Plus, you can either use Google Tag Manager to install any 3rd-party code/ pixels or add custom code straight to your Wix site.
Plus, with Wix's built-in Store Analytics, you can monitor, track, and analyze store performance in different angles, inducing:
The percentage of visitors who purchased products

Best-selling products and most popular ones

Reports about web traffic

Order statistics and so forth
Integration
Magento
After finishing the setup process, merchants get access to a wide range of advanced extensions provided on the Magento Marketplace (around 4,000 available modules). You can easily find high-quality modules from trustworthy Magento extension providers like Mageplaza and so forth.
They improve site performance effectively in different ways. Most importantly, to get a place in the Magento official marketplace, these modules have to follow strict rules and code standard testing.
Wix
By far, Wix has had more than 250 apps in the market (including free and paid) as of the publication time. Like Magento Marketplace, the App Market of Wix has an intuitive interface, easily accessible.
You can find several lots of features, from basic to advanced, to serve your needs like online chat, pop-ups, social media integrations, and so on. However, as you can see, the biggest downside of Wix is the lack of available apps.
Still, it's sure that you can find a decent selection of integrations and add-ons here nonetheless.
Security
Magento
Consumers these days usually put security in the first place when shopping online. That's why Magento, as a comprehensive eCommerce solution, offers users many out-of-the-box tools (both built-in or added via security extensions) for security improvements.
3 significant plus points of Magento Default in terms of security:
Release regular updates with security patches

Offers a wide range of security extensions

PCI compliant
However, Magento is an open-source platform. This means that you are responsible for the maintenance and security patch updates in addition to building their website.
Wix
Wix or any other website builder platforms will usually come bundled with built-in security since regular users (like merchants) don't have the ability to fix or touch the platform's native code.
Along with that, your site is secured with:
HTTPS/SSL encryption which ensures to bring online shoppers a secure purchasing experience

Guarantee to only work with payment gateways offering PCI DSS Level 1 level security certification.

GDPR compliant

Third-party security apps are contracted to perform regular security audits and infiltration testing to maintain Wix's ISO/PCI security certifications

For extra security, two-factor authentication is available for Wix users
Furthermore, Wix's technical team also automatically updates the platform to ensure its users won't face security vulnerabilities caused by outdated software.
In terms of security, the two seem to be on par. However, Magento offers more security extensions and built-in features aimed at data protection for online transactions and cardholder information.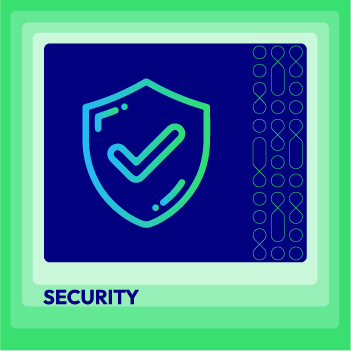 Protect your store from cyber threats with Mageplaza's top-notch security services
Check it out!
Support
In terms of customer service, Magento and Wix are both well rated. Their Help Centers offer a robust knowledge base to assist customers in addressing their problems and finding the right solutions. In case your problem is too complicated, you can always submit a ticket for further assistance.
Usually, it takes you lots of time to wait for support when using the starter package (for Wix) and open-source edition (for Magento). To get premium support, you must upgrade your plan to on-premise or higher pricing plans.
Magento vs. Wix: Pricing & Cost
It is difficult to compare 2 pricing of 2 systems as they operate in different schemes. In Magento, you can have Magento Community Edition without fee - it's mean you can free download this version and thank to open source code it can be modified and improved more and more. This convenience makes Magento fit all online store and popularly in the world. Beside, Magento provides the Enterprise Edition which demands the cost that depends on size and needs of your website. However, in the case of Magento 2, merchants will need a dedicated hosting service. Hosting in case of Magento 2 will also have to pay a monthly fee but if you want to grow your store further away with higher traffic, you will need it.
In Wix, users have to pay a monthly fee to access Wix. Below is Wix pricing for each specific package:
Connect Domain – $4.08/month
Combo – $8.25/month
Unlimited – $12.42/month
eCommerce – $16.17/month
Wix also provides its potential customers with the 14 days free trial so if you are still confused between the choices, this is the good solution for you before making a decision.
Magento vs. Wix: Short verdict
Magento Pros vs. Cons
Pros:
Available in many versions, thus meeting specific requirements of various business models

Robust, flexible, and scalable. You get everything in hand to create a powerful and fully functional eCommerce website.

Completely customizable when it comes to the Magento Open-source edition. You can make changes to the code source in any way you like

Has a large community of users who're expert in eCommerce

Extremely mobile-friendly
Cons:
Though Magento is available in many editions and its open-source version is free, the total cost of building a Magento-based website is still a burden for small and mid-sized businesses

Open-source versions will be virtually impossible to use for retailers without in-house coding expertise

The free version of Magento is not easy to implement and require a steep learning curve
Wix Pros vs. Cons
Pros:
Offer users numerous pre-built layouts (800+) for various implementations in many industries with exceptional designs

Extremely user-friendly and flexible, allowing users to customize their site effortlessly without any coding knowledge

Impressive drag-and-drop interface and come with reasonably priced

Though Wix is not as comprehensive as eCommerce solutions like Shopify or Magento, you still get a wide set of features in terms of eCommerce functionality such as Related Products or Retargeting abandoned carts, etc.

Wix's ADI version is highly user-friendly and well-suited to those who are new to website creation
Cons:
The availability of POS is restricted in particular countries

The collection of applications and integrations is a bit limited. Plus, its lack of advanced eCommerce and Marketing features

Users won't be able to switch the web template once the web is built completely

The mobile interface of your website built with Wix is not fully responsive

The page loading speed is not optimized for the most convenient user experience
Magento vs. Wix: Which is your best choice?
Who's Magento best for?
Magento prefers an all-in-one eCommerce solution known for its extensive feature set, which makes it an ideal selection for:
Large enterprises who require a robust system to handle complex products types with the availability of multiple storefronts

Those who want to expand their businesses, leading to the growth in product database, network traffic, multiple currencies, etc.

Only eCommerce purpose due to its complexity and steep learning curve. For a basic need, Wix is for sure a better option

Those who already have an in-house web development team or an agency to help you launch and customize your website from scratch
Though the cost and ease of use barrier are huge when going with Magento initially, it will be the most powerful e-commerce platform in the long term.
Who's Wix best for?
In short, Wix seems to be like an "all-in-one-fit" solution regarding web development due to its diversity of web layouts and practical implementations in many cases.
The best thing about Wix is that it even comes with necessary core eCommerce features though their flexibility and scalability can be minimal compared to Magento's. That's why Wix will be a good option for
Non-coders who want to start an eCommerce project

Those who prefer an affordable web builder platform rather than an eCommerce specialized solution

Suitable for small and mid-sized online businesses

A way to go for those who require a comprehensive solution with a high degree of design freedom such as building a blog, prompt sites, portfolio, etc.
Related posts:
The bottom line!
Apparently, both Wix and Magento have different pros and cons. Even their approaches to the process of web development and targeted audience are distinct. However, these differences make it easier to define the right one for your business needs.
At the end of the day, you are the one who decides which platform is the best for your company. Hopefully, this post provides you with useful information to make the most informed decision.
Thanks for reading!

Sam is the CEO and Founder of Mageplaza, pursuing a simple and healthy lifestyle. He is a friend, a husband, and a father to two children. As a trainer and an aspiring influencer, he is also a big fan of sports and travel. Sam is exceptionally knowledgeable about e-commerce, especially Magento and Shopify, with 10 years of experience in the field.
Website Support
& Maintenance Services
Make sure your store is not only in good shape but also thriving with a professional team yet at an affordable price.
Get Started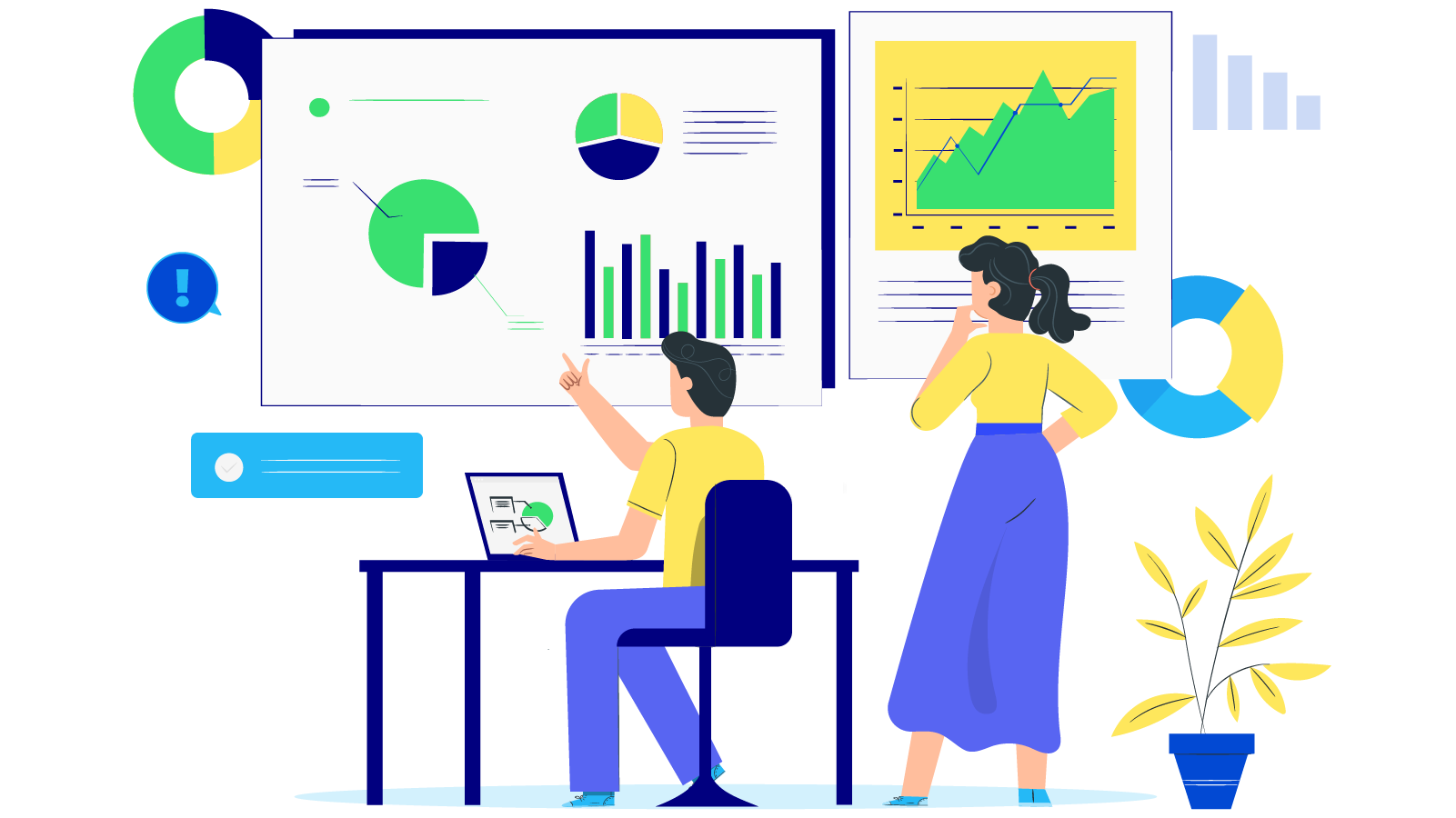 ---
---
New Posts



People also searched for
Magento 2

Wix
2.2.x, 2.3.x, 2.4.x
Subscribe
Stay in the know
Get special offers on the latest news from Mageplaza.
Earn $10 in reward now!