Magento 2 security extension
KEEP THE BAD GUYS OUT
There have been up to 650,000 stores using Magento 2 platform all over the world, and they are being ideal prey for hackers. Your Magento 2 store needs Mageplaza Security module to keep the bad guys out. Mageplaza Security resolves common Magento 2 security issues
Mageplaza Security extension for Magento 2 is a perfect security solution for online stores built based on Magento platform. The module helps prevent break-in attempts to your store from hackers. Thanks to an effective warning system, your valued information will be completely protected
%
Stores have vulnerability
%
Stores have 4+ security issues
Highlight features
What stands out in Security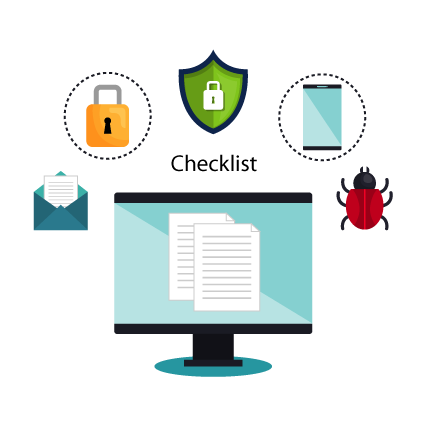 Security Checklist
Magento 2 Security extension provides store admins a security checklist which automatically displays all warnings of possible security risks about admin username, captcha, Magento version and database prefix.
Brute Force Attack Protection
Admins are allowed to set a limit for the number of failed login attempts. This restriction will become a fundamental for the module to send shop owners a warning message whenever the store encounters risks of break-in attempts.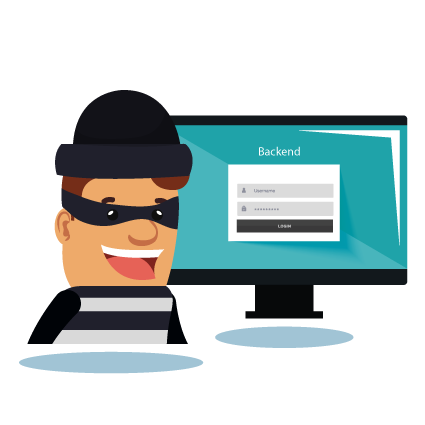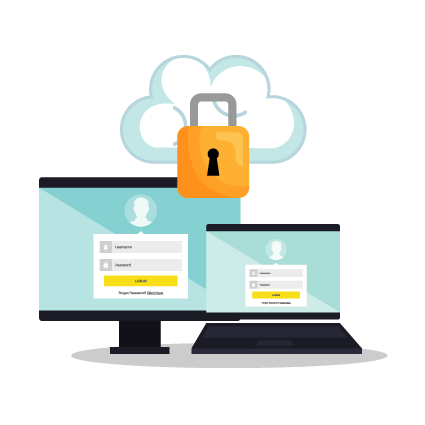 Login Log
Mageplaza Security extension tracks and records all logins in a log along with its information like ID, Time, User name, IP, Browser Agent, Url and Status (Failure or Success). Store admins can view the details and trace the IP.
MAGENTO 2 SECURITY PRO FEATURES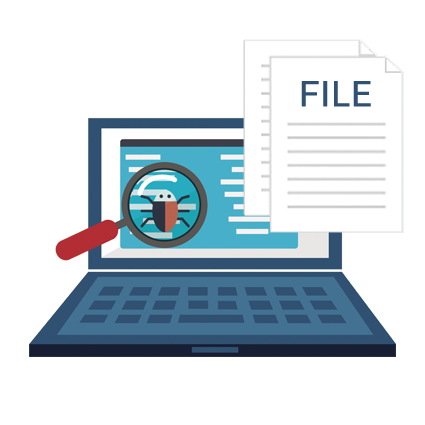 File change detection
Important files in the admin panel should not be changed without any awareness. Unwanted adjustments in the backend made by hackers are harmful to online stores. Hence, a tracking and warning system will definitely provide better protection for your business. The module is able to detect every single change of files in the backend such as adding, editing and deleting. Once these changes are found, they are also recorded and saved in the admin log. Moreover, a report email will be sent to admins shortly.
Action Log
That an online store may have multiple admins and that hackers can break in and view or invisibly harm your store force us to find a solution to help you manage and protect it better. An advanced report of all actions performed in your store's admin panel. In the action log, the information about time, IP, username, specific actions or changes will be reported in details. The datalog can also be compressed and backed up automatically to optimize your store's performance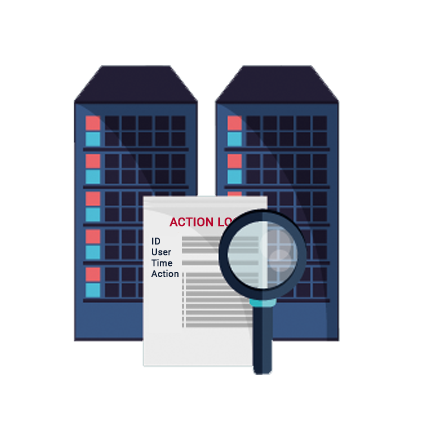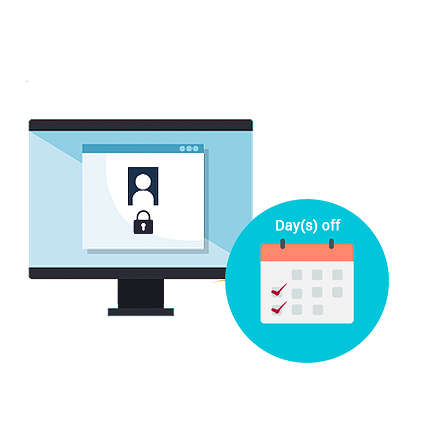 Away mode
It may seem unusual when your store's admin panel is logged into during your time/days off. Besides, break-ins often occur when your store is not looked after by you and admins. To eliminate the risks, unnecessary login attempts should be stopped. Hence, the away mode can be enabled to prevent any logins made in specific time. You will have peace of mind and have a good night.
Much more
Checkout more details of Mageplaza Security
Blacklist/Whitelist IPs
Block or allow a range of IP addresses in backend. It is easy to setup in backend.
Warning email templates
Various warning templates can be used in the backend. These become warning emails sent to store owners
Login report
A short report of the 5 most recent logins is featured on the Dashboard with the information of user names, login status and time.
Smart Pricing
Choose your suitable edition
Standard
Crafted for a Great Webstore Start
Supports for Magento 2 Community Edition
PROFESSIONAL
THE MOST POPULAR
Supports for Community Edition (Magento Open-source)
Includes all Standard features plus
More stunning features for tightened security
Alert Emails
Enterprise
Great for Enterprise solution
Includes all Pro features plus
Supports for Enterprise Edition (Magento Commerce)
High priority support
Free Update
Free lifetime updates
Premium Support
We offer fast response tickets.
60-day Money Back
There is no risk, why not give a try.
One-time payment
One-time payment, no hidden cost.
Frequently Asked Questions
We have answered a wide range of Questions for your Convenience
Q. When I receive login failed alert?
If the maximum number of times logins are failed is reached, a warning email will be sent to email addresses which are set.
Q. Can I custom my own warning email templates?
You sure can. It is easy to customize email templates. Read this guide
Q. What happens if I get locked?
In this case, any login attempts from your IP address will be blocked. If you assume that this is a mistake, please follow this guide to unblock.
Q. Will a successful login be recorded in the log?
Yes! It logs both Failure and Success status..
Q. I want to get the Mageplaza Security extension for free, Is it possible?
Mageplaza Security extension the standard version is still free on Github. However, the Github version does not include Mageplaza technical support package. If you still consider downloading the Security module on Github, please visit here
Q. Why choose Mageplaza?
Magento 2 Security by Mageplaza is one of the most advanced Security extension. It comes with powerful features which help you save time to send invoice manually and your invoices are professional. Fully compatible with:M2 OneStepCheckout, Social Login, Required Login, Login as Customer...
Q. What edition does this module support?
Mageplaza Security is compatible out-of-the-box with Magento Open (Community), Magento Commerce (Enterprise) 2.2.x, 2.3.x, 2.4.x.
Reviews (22)
What our customers say
Admin
This extension was able to provide us details and we were able to blacklist IPs that were attempting to brute force admin area. The file change detection is not working on 2.3.4 but we hope to resolve it with the support. Mageplaza should add additional features such as automatic blacklist addition if IP is found on the AbuseIP database for example. Overall satisfied.
Keep it up Mageplaza!
Best service ever!
Added Security Always Welcomed
This extension works well, as it allows me to view who's logging into the admin page. Features that should've been native to Magento but isn't! Good job Mageplaza, any added security to Magento is welcome!
Love you guys for great support!
I just worked with Eric on Security Extension and he was very fast and helpful with my issue. I definitely appreciate this kind of support and will continue to speak highly about Mageplaza!
Good extension to prevent attack!
Really good for protecting your website! It can set a blacklist or a whitelisted IP, prevent brute force attack and set a warning email! I would definitely recommend this module to keep you ecommerce safe.
Exellent Module!!
I purchased the Pro version and definitely more advanced. If you have a Magento store, I think you have to buy this extension. Security is more important than anything. Thank you Mageplaza!!
Feature Comparison Table
Mageplaza Security includes three packages: Standard, Professional, and Ultimate. Let's take a glance at the comparison table.
| | | |
| --- | --- | --- |
| | Standard | Professional |
| General configuration | | |
| Enable/Disable the module | | |
| Enter the email address to receive warning emails. | | |
| Brute Force Protection | | |
| Enable/Disable using Brute Force Protection | | |
| Set Maximum number of failed login attempts | | |
| Allowed duration | | |
| Locked User Alert | | |
| Choose an email template to send alerts | | |
| Blacklist/Whitelist IPs | | |
| Enter Blacklist IPs | | |
| Enter Whitelist IPs | | |
| Action Log Backup Configuration | | |
| Enable/Disable Action Log backup | | |
| Choose the frequency of action log backup: Daily, Weekly, Monthly | | |
| Enable Clear Log After Backup | | |
| Away Mode | | |
| File change configuration | | |
| Allow exclude files and folders | | |
| Create Master Hashes | | |
| Automatically check file changes and send an alert email daily using cron | | |
| Choose an email template to send alerts | | |
| Records | | |
| Record the Login Log | | |
| View login details | | |
| Display the 5 newest logins on the Dashboard with their Usernames, Login status and Time | | |
| Display the Last Login information | | |
| Provide Security Checklist | | |
| Auto-fix security issues | | |
| Trace all actions performed by anyone in the backend | | |
| Report on Action Log Backup | | |
| Detect file changes and notice admins on a regular basis | | |
| Support | | |
| Auto-fit with every device (Mobile, Tablet, PC) | | |
| Support multiple stores | | |
| Support multiple languages | | |
| Fully compatible with Mageplaza extensions | | |
| 1-year free support | | |
| Lifetime updates | | |
| 60 days guarantee money back | | |