Magento 2 security designed

to keep the bad guys out
There have been up to 650,000 stores using Magento 2 platform all over the world, and they are being ideal prey for hackers. Your Magento 2 store needs Mageplaza Security module to keep the bad guys out. Mageplaza Security resolves common Magento 2 security issues
Mageplaza Security for Magento 2 is a perfect security solution for online stores built based on Magento platform. The module helps prevent break-in attempts to your store from hackers. Thanks to an effective warning system, your valued information will be completely protected
%
Stores have vulnerability
%
Stores have 4+ security issues
Highlight features
What stands out in Security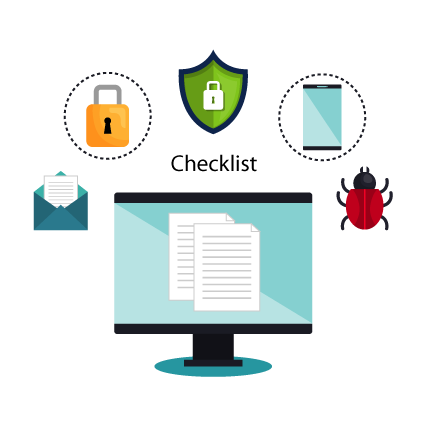 Security Checklist
Mageplaza Security extension provides store admins a security checklist which automatically displays all warnings of possible security risks about admin username, captcha, Magento version and database prefix.
Brute Force Attack Protection
Admins are allowed to set a limit for the number of failed login attempts. This restriction will become a fundamental for the module to send shop owners a warning message whenever the store encounters risks of break-in attempts.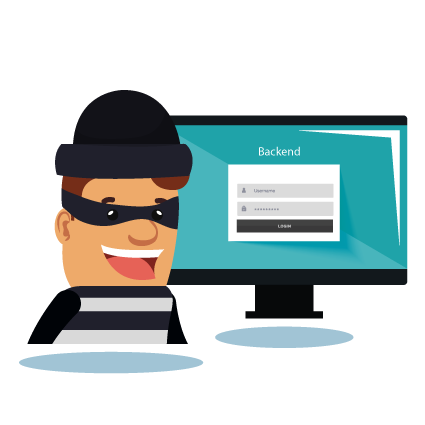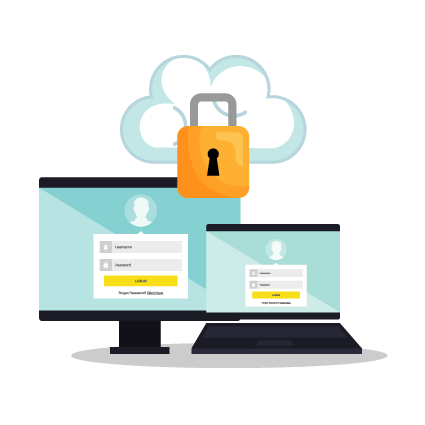 Login Log
Mageplaza Security extension tracks and records all logins in a log along with its information like ID, Time, User name, IP, Browser Agent, Url and Status (Failure or Success). Store admins can view the details and trace the IP.
SECURITY PRO HIGHLIGHT FEATURES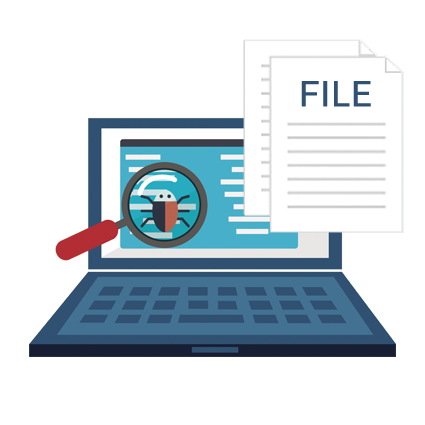 File change detection
Important files in the admin panel should not be changed without any awareness. Unwanted adjustments in the backend made by hackers are harmful to online stores. Hence, a tracking and warning system will definitely provide better protection for your business. The module is able to detect every single change of files in the backend such as adding, editing and deleting. Once these changes are found, they are also recorded and saved in the admin log. Moreover, a report email will be sent to admins shortly.
Action Log
That an online store may have multiple admins and that hackers can break in and view or invisibly harm your store force us to find a solution to help you manage and protect it better. An advanced report of all actions performed in your store's admin panel. In the action log, the information about time, IP, username, specific actions or changes will be reported in details. The datalog can also be compressed and backed up automatically to optimize your store's performance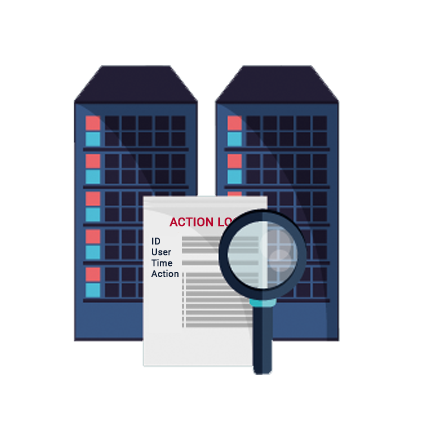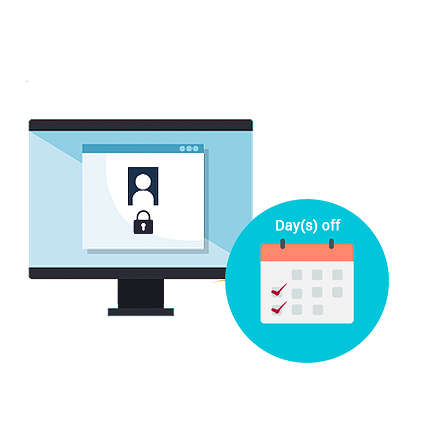 Away mode
It may seem unusual when your store's admin panel is logged into during your time/days off. Besides, break-ins often occur when your store is not looked after by you and admins. To eliminate the risks, unnecessary login attempts should be stopped. Hence, the away mode can be enabled to prevent any logins made in specific time. You will have peace of mind and have a good night.
Much more
Checkout more details of Mageplaza Security
Blacklist/Whitelist IPs
Block or allow a range of IP addresses in backend. It is easy to setup in backend.
Warning email templates
Various warning templates can be used in the backend. These become warning emails sent to store owners
Login report
A short report of the 5 most recent logins is featured on the Dashboard with the information of user names, login status and time.
Smart Pricing
Choose your suitable edition
Standard
Crafted for a Great Webstore Start
Supports for Magento 2 Community Edition
PROFESSIONAL
THE MOST POPULAR
Supports for Community Edition (Magento Open-source)
Includes all Standard features plus
More stunning features for tightened security
Alert Emails
Enterprise
Great for Enterprise solution
Includes all Pro features plus
Supports for Enterprise Edition (Magento Commerce)
High priority support
Free Update
Free lifetime updates
Premium Support
We offer fast response tickets.
60-day Money Back
There is no risk, why not give a try.
One-time payment
One-time payment, no hidden cost.
Frequently Asked Questions
We have answered a wide range of Questions for your Convenience
Q. When I receive login failed alert?
If the maximum number of times logins are failed is reached, a warning email will be sent to email addresses which are set.
Q. Can I custom my own warning email templates?
You sure can. It is easy to customize email templates. Read this guide
Q. What happens if I get locked?
In this case, any login attempts from your IP address will be blocked. If you assume that this is a mistake, please follow this guide to unblock.
Q. Will a successful login be recorded in the log?
Yes! It logs both Failure and Success status..
Q. Is it truely free?
It's free of charge. We built this module with basic yet highlight features to help create a healthy and safe Magento community. If you are interested in Pro feature, you can purchase Pro edition.
Q. Is it monthly fee?
No, it is one-time payment, and there is no hidden cost.
Q. Why choose Mageplaza?
Magento 2 Security by Mageplaza is one of the most advanced Security extension. It comes with powerful features which help you save time to send invoice manually and your invoices are professional. Fully compatible with:M2 OneStepCheckout, Social Login, Required Login, Login as Customer...
Q. What edition does this module support?
Mageplaza Security is compatible out-of-the-box with Magento Open (Community), Magento Commerce (Enterprise) 2.1.x, 2.2.x, 2.3.x.
Reviews (17)
What our customers say
Exellent Module!!
I purchased the Pro version and definitely more advanced. If you have a Magento store, I think you have to buy this extension. Security is more important than anything. Thank you Mageplaza!!
Simply perfect!
We installed this extension after a brute force attack. The installation was easy and done in a few minutes. I was not sure about the correct configuration so that I had to contact the support team to finish the configuration.
Must-have extension in site
This extension is very useful to track your Magento store's Admin user activities. I'm using it for some time and I found no issues with it and it works perfectly. Anyone should try this extension on their Magento store so that they can have the best logging tool in their store. Thank you
Geat Extension
I have installed it but forgot to install the library, the support team was very kind to reinstall the library and set it up. It works great, looking forward to get the Pro version.
Great extension
Installed this extension and out of blue my Magento store is secured. Nice features, great usability, and nice coding. No bugs, all works perfectly. Highly recommended Magento 2 extension. Keep up good work!
Must-have extension
This extension is very useful to track your Magento store's Admin user activities. I'm using it for some time and I found no issues with it and it works perfectly. Anyone should try this extension on their Magento store so that they can have the best logging tool in their store.
Important module
This is one important and indispensable Security module. We were looking for a Security module and found this useful one from a reliable source. And guess what! It is a free module. That's awesome!
Great module
This is a good idea to offer it with the free edition. So once you try it, you will feel that it's good enough to have the paid one. Again, I would like to mention how great the support team is. They are super friendly and willing to assist as well. I'm looking for my next step to buy the paid version.
New product
I needed to view the log action in my admin website, so I tried to use this product, what it offers is not bad so you can see some logs actions.
Great plugin
It is nice to have the ability to log the logins when you have multiple accounts and a need for seeing anywhen and anywhere they have occurred. Also, the checklist is a nice touch. Overall: Good stuff for free :=)
Very good extension
The installation was so easy and because there are many colleagues who have an account, I can see exactly what is going on. This is a must-have extension. Also, the support is also very good.
Great for basic logging
This module is a very useful tool to control the basic logging of Admin users on your website. It would be better to have the action log of the users as well, but I guess it comes with a paid version :)
Good extension
I see no issues with Security extension. It seems to be running as it should. Now I am happy with my purchase. I have tested the features, and they are working well. I recommend this to anyone who wants little extra security.
Well Worth Having
The Standard (free) edition is a great way to get a security check that will advise you of ways to secure your store (I've implemented these changes), as well as getting a list of last logins to your admin panel. This can help reassure you that others are not accessing your store, and you can check the date of your last login to make sure that was you. The usefulness of this extension, and by making it free, means I will be considering the Professional edition.
Nice free module
I've got to say that it's too good to have a free extension like Mageplaza Security. It works well on my store and helps prevent bad break-in attempts so effectively. No complaints for this.
Great support
I like the way Mageplaza support team works. Quick and effective! This extension is also awesome with adequate features for my online store.
Good quality code
I'm pleased with the quality of the extension, no bugs for my store. The extension gives me peace of mind about the security of my online store. Good work, Mageplaza~
Feature Comparison Table
Mageplaza Security includes two packages: Standard and Professional. Let's take a glance at the comparison table.
| | | |
| --- | --- | --- |
| Features | Standard | Professional |
| Enable/Disable module from the backend | Yes | Yes |
| Send warning mails to chosen email addresses | Yes | Yes |
| Restrict the number of failed login attempts allowed in a session | Yes | Yes |
| Warning email templates | Yes | Yes |
| Detect logins from Blacklist IPs and block these break-in attempts | Yes | Yes |
| Ability to allow accesses from Whitelist IPs only | Yes | Yes |
| Ability to prevent or grant logins from a range of IP addresses | Yes | Yes |
| Keep track and record login details in the backend | Yes | Yes |
| Display login status (Failed or Successful) in the log | Yes | Yes |
| Trace login IPs function | Yes | Yes |
| View login details | Yes | Yes |
| Display the 5 newest logins on the Dashboard with their Usernames, Login status and Time | Yes | Yes |
| Display the Last Login information | Yes | Yes |
| Provide security checklist | Yes | Yes |
| Auto-fix security issues | _ | Yes |
| Detect file changes and notice admins on a regular basis | _ | Yes |
| Trace all actions performed by anyone in the backend | _ | Yes |
| Log all actions performed in the backend in a report | _ | Yes |
| Disallow logins during specific time | _ | Yes |